If you really want to take your taste buds on a spectacular journey, there's nothing quite like Southern comfort food. With its multiplicity of cultures, the South has some of the most exceptional and scrumptious cuisines in the world.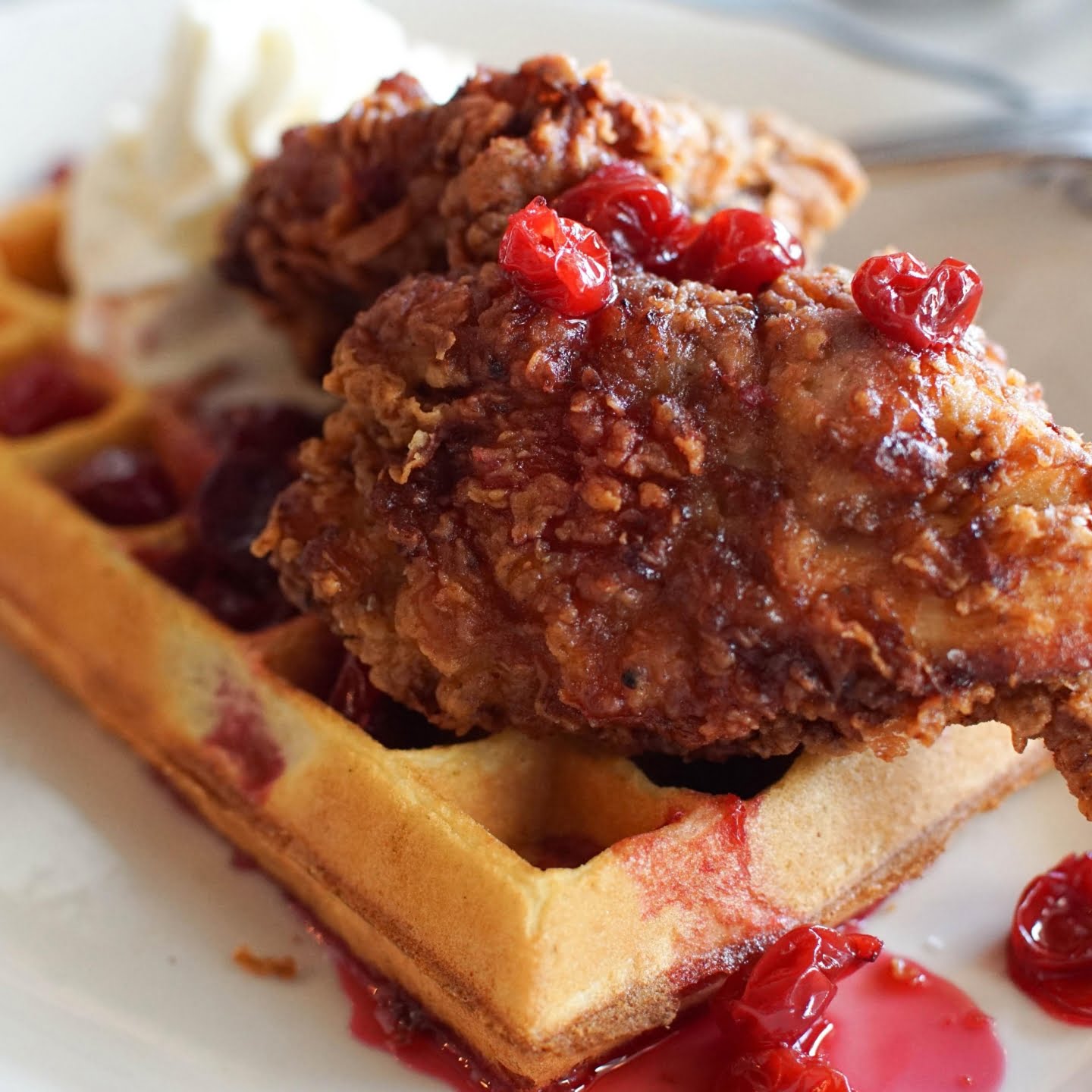 This collection of Southern comfort food recipes features the classics grandma used to make and Southerners swear by, along with a few favorites of mine.
If you are traveling across the country and looking what to eat in a specific state, then check out my list of best american comfort food per state.
From entrees to desserts and side dishes, these delicious recipes are belly-filling and soul-satisfying comfort food at its finest.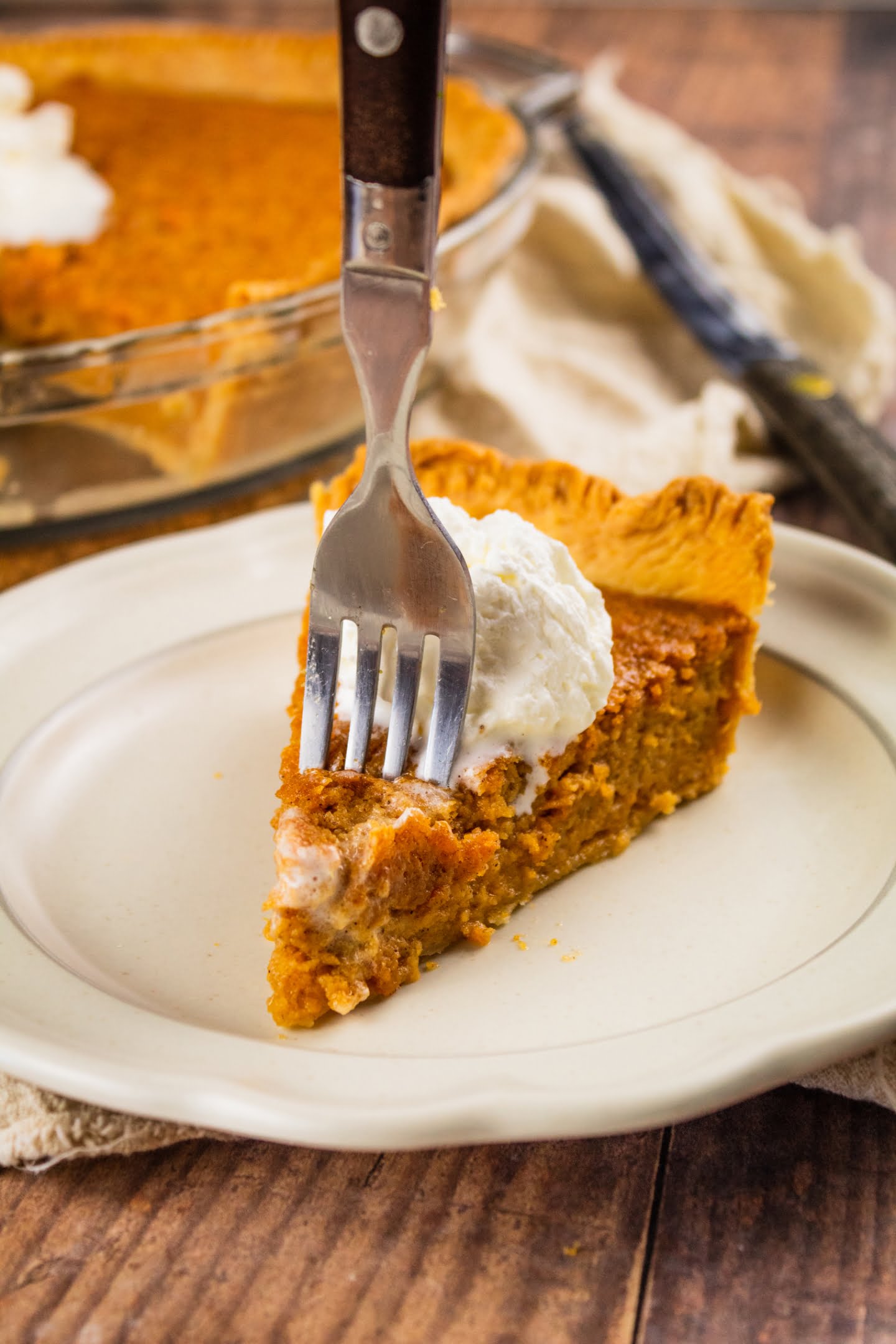 This scrumptious sweet potato pie is always a winner at any get-together. It has a rich texture and a delicious blend of spices that's sure to impress.
The secret tip is roasting the sweet potatoes instead of boiling them as it adds a rich depth of flavor to the pie that cannot be compared to anything else.
Give it a try, it might just be the best pie you'll ever taste!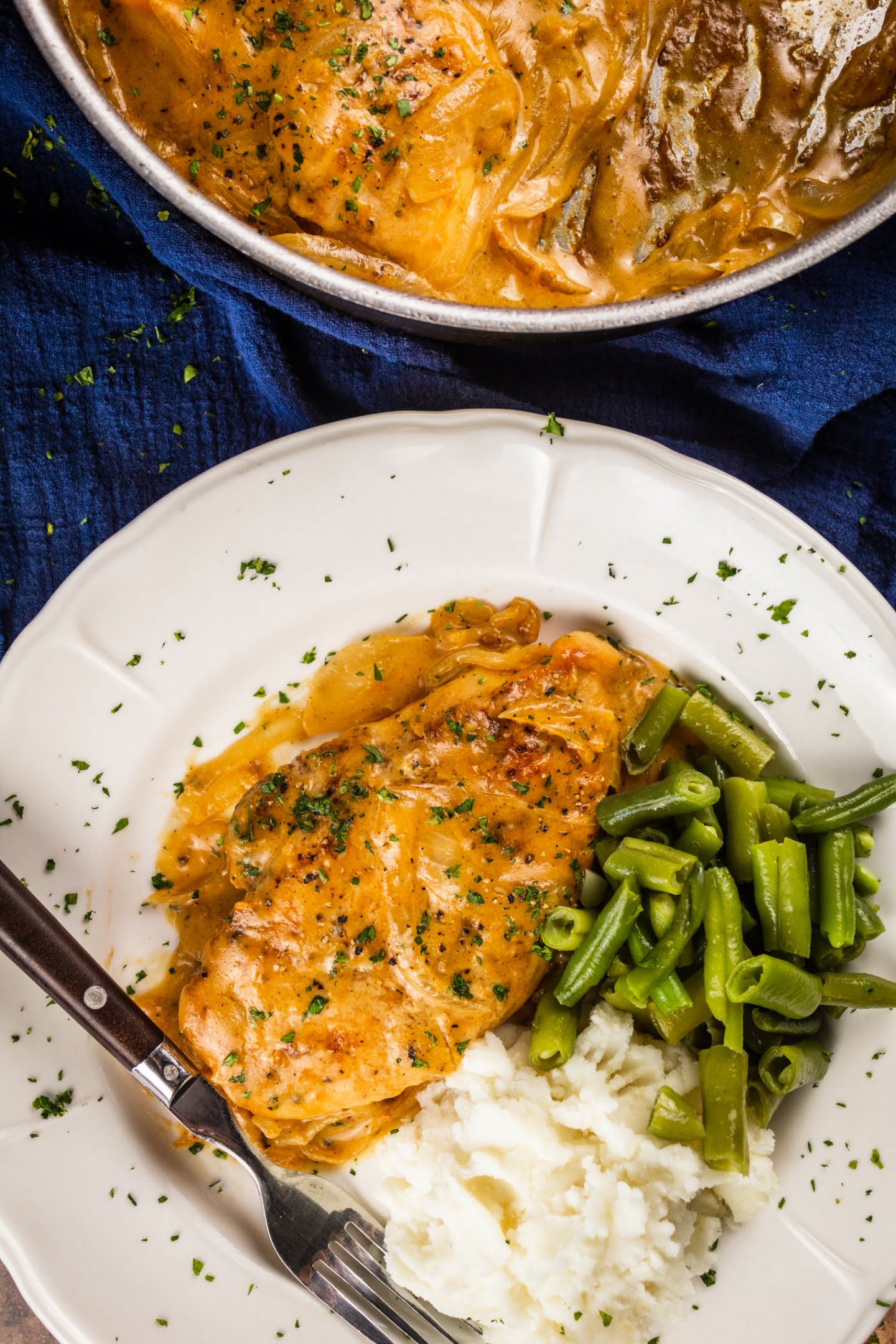 Everyone loves this delicious southern smothered chicken with its rich and flavorful gravy.
The secret to the flavorful, crispy crust is to perfectly season the chicken then pan fry them to golden brown perfection.
For a satisfying meal-in-one, serve with mashed potatoes or rice and green beans.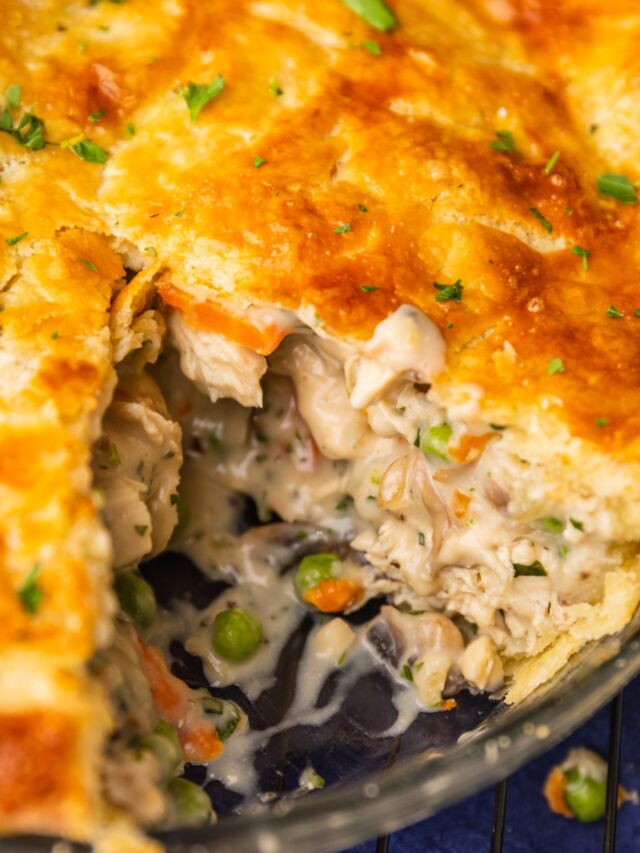 With a delicious mix of chicken, veggies and smoky creamy sauce wrapped in a flaky, buttery crust, this belly filling and soul satisfying dish is pure comfort food bliss.
Best of all it's outrageously easy to put together and perfect feed a crowd.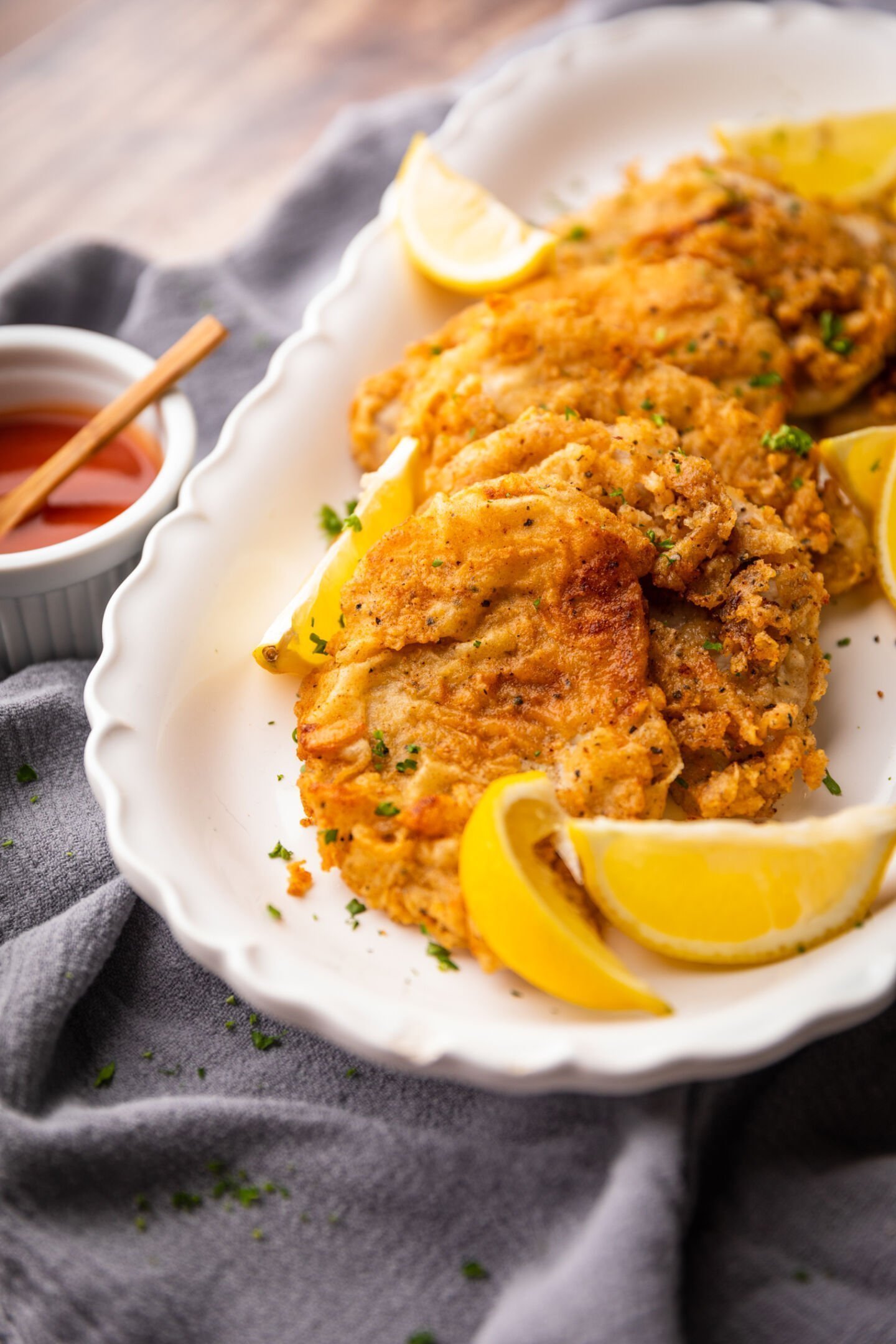 With a perfectly crisp crust and juicy, tender interior, everyone will happy to see this sweet tea fried pork chop recipe on the menu again and again.
The recipe relies on buttermilk marinade to do all the tenderizing work, so be sure to let the pork chops soak for at least 8 hours for best results. Plus, it helps infuse every bite with flavor and a hint of sweetness.
This recipe serves four, but you can easily scale up if you're feeding a large family or crowd.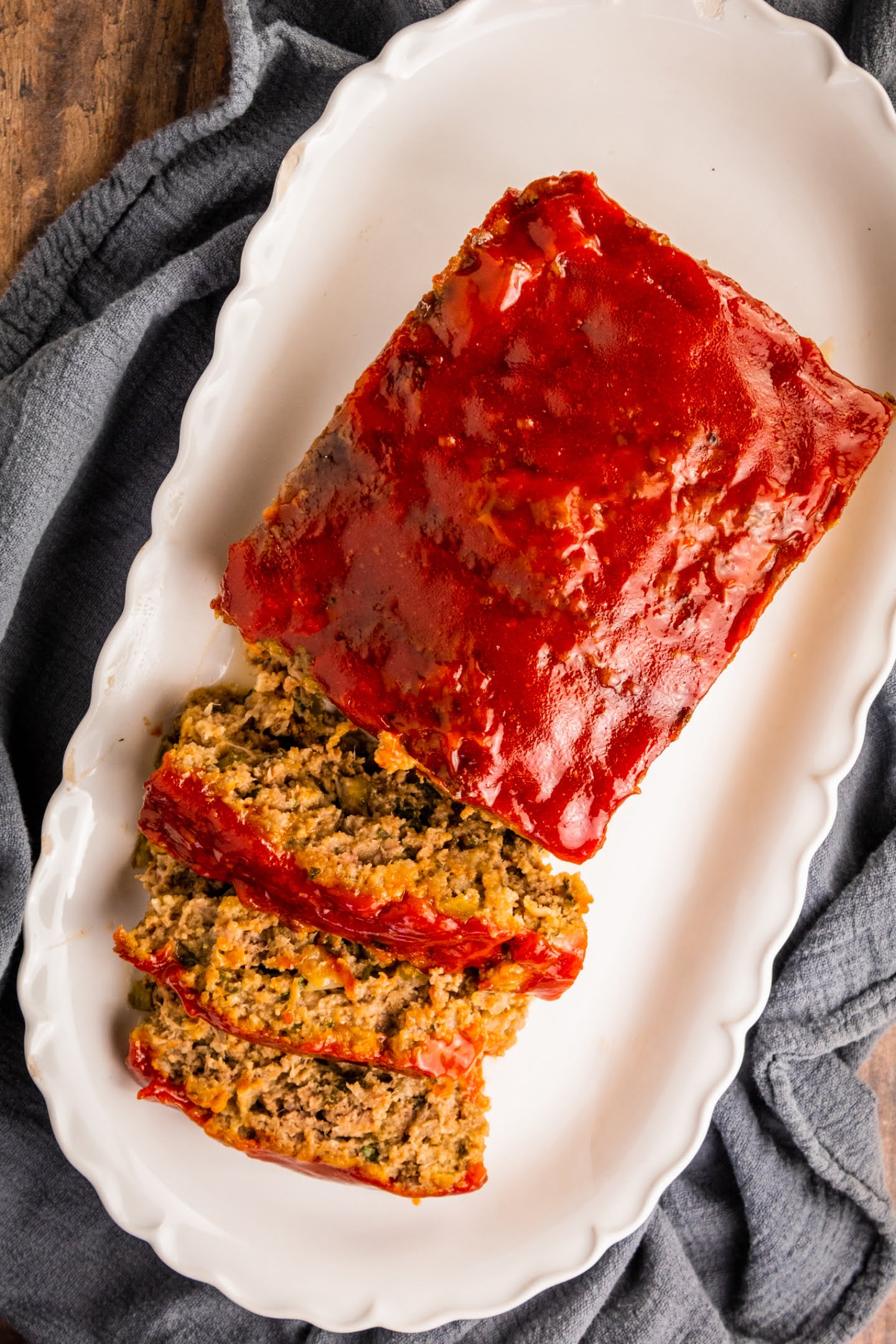 This comforting Southern meatloaf recipe combines amazing ingredients like succulent meat mixture with a sweet and savory glaze.
It's absolutely mouth-wateringly delicious, perfect for making ahead when you have busy weekdays, and will leave your family and friends licking their plates and asking for second helpings - it is that good!
Southern baked macaroni and cheese is the ultimate comfort food. It delivers the best of all worlds: creamy, cheesy, buttery and savory deliciousness.
This version takes things to the next level with the addition of sour cream and heavy cream, making it ultra creamy and totally irresistible. It gets some extra complexity from smoked paprika and garlic powder.
Everyone is going to devour this - a total soul-food and crowd pleaser.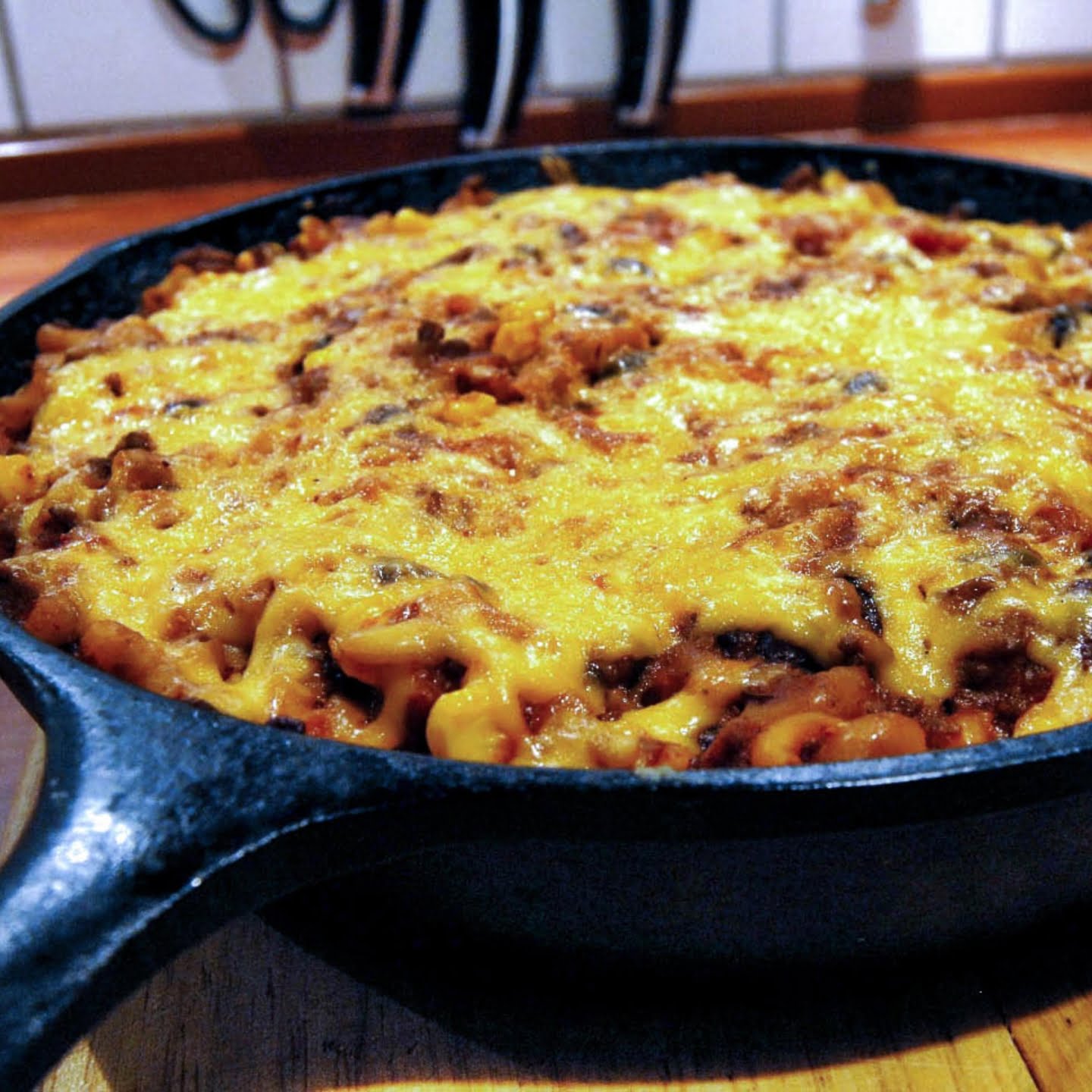 Perfect for chilly winter nights, this chili mac gives you so much flavor in every bite. What makes this dish magical is the combination of two seriously delicious comfort foods.
Rich beef chili and cheesy goodness of mac n cheese combine in one pot to make a spectacular meal that's sue to please kids and adults alike.
Good old fashioned Southern comfort food at its best. The shrimp sauce is the crowing glory of this recipe. It's oh-so creamy, hearty, full of flavor and truly restaurant worthy.
This dish needs just 20 minutes of prep, and you'll be out in the kitchen in no time.
The smooth, rich cream cheese glaze is the crowning glory of this Bundt cake. Made with cream cheese, butter, sugar, milk and flavored with vanilla, it adds a sweet, lightly-tangy touch to the cake without being too overwhelming.
This is a perfect tea time treat, but can also be served as dessert.
When you're looking for a surefire crowd-pleaser for game day parties, it's hard to go wrong with this cheesy dip.
Made with an irresistible mix of cheddar cheese, Monterey jack, mayo and hot sauce, it is delicious as a snack, appetizer or spread.
These delightfully crispy savory summer treats are a must-try when tomatoes are in season. This recipe uses panko bread crumbs instead of cornmeal, making the fried green tomatoes irresistibly crunchy.
These little snacks are yummy with comeback sauce, ranch dressing, garlic aioli or sriracha mayonnaise for dipping.
There's something ultra comforting about a bowl of savory, spicy hearty goodness on a cold winter night. Brunswick stew fits the bill perfectly.
This Southern dish is full of delicious mix of beef brisket, pulled pork, chicken, veggies, seasonings, corn and a savory, spicy broth spiked with hot sauce, Worcestershire sauce and barbecue sauce.
The beauty of this recipe is that you can cook it in a slow cooker, instant pot or on a stovetop. This is a winner!
This is one of my favorite Southern dishes, if not my all-time favorite. It's jam packed with flavor, super satisfying, uses kitchen staple ingredients and it comes together in just one pot.
Best of all, the entire thing takes about 40 minutes! What not to like? This could easily become your new favorite, too.
Make a delicious trip down the memory lane with this Southern delicacy. Sweet potatoes, butter, brown sugar, warming cinnamon and aromatic nutmeg combine to create a fall flavored side dish that could double as a dessert as well.
If you'd like, top with marshmallows for a Thanksgiving classic side dish to remember.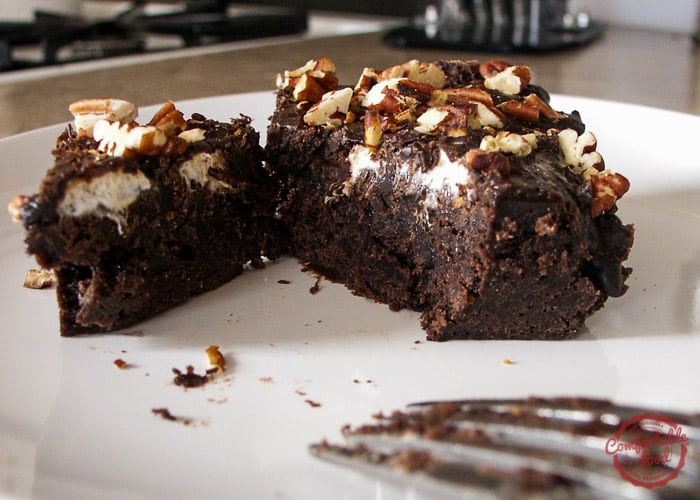 Fudgy chocolate cake base layered with ooey gooey marshmallow and covered with velvety chocolate ganache frosting- this is truly a chocolate lover's dream. You can sprinkle some toasted pecans on top for extra texture and crunch.
If you're looking for a dessert to impress, this light, decadent and perfectly moist mud cake will not disappoint.
This classic southern food will dazzle not only with its taste but how easy it is to make on the stovetop.
All you need to do is brown sausage on a cast iron skillet, add butter, flour, garlic, pepper and stir until sausage pieces are well coated with the rich gravy. Add milk until the gravy thickens and voila - your sausage gravy is ready!
Grab of biscuits at the grocery store or make your own and you've got dinner.
Nothing says Southern food better than Cajun rice and beans. This simple and incredibly delicious dish has it all: smoky sausage, filing beans & rice, flavorful chicken stock, seasonings and a nice pop of color from parsley.
This is one of those easy Southern comfort food recipes that you'll make again and again.
With delicious layers of vanilla wafers, sliced bananas and homemade vanilla pudding, this is a perfect recipe to entertain guests.
The recipe calls for whipped cream topping, but you can serve with meringue for a more traditional Southern banana pudding.
Sweet potatoes and eggs join forces with butter, vanilla, sugar and a crumbly crunchy brown sugar-pecan topping to create a sinfully good side dish.
This will be a sure fire hit on a holiday table. You can make it ahead of time and bake it just before your guests are about to arrive.
Everyone is going to gobble up these crispy, cheesy Southern corn fritters. And you'll love the fact that you can whip it up with just 5 ingredients.
These little guys will be a great addition to your summer bbq parties. Serve them alongside bbq or fried chicken and potato salad for a complete classic Southern meal.
I cant think of a better way to end a summer night than this stunning peach cobbler recipe.
The crunchy and buttery cake-like topping flawlessly complement the sweetness of fresh peaches, the tang of lemon juice and warming flavors of cinnamon and nutmeg.
Finish it with a dollop of vanilla ice cream or whipped cream for a truly decadent dessert.
Rich, comforting and downright indulgent, this classic pecan pie will be a huge hit wherever your serve it.
The enticing aroma of sweet cinnamon alone as the pie bakes will make everyone's mouth water.
Best part? It's extremely simple and comes together in about one hour thanks to the frozen pie crust.
Beans are totally transformed into a drool-worthy meal with just a handful of ingredients.
It combines bacon, barbecue sauce, brown sugar, vinegar, roasted red pepper, ground mustard and Worcestershire sauce which add complex and exciting flavors to the baked beans.
This classic barbecue side dish pairs beautifully with grilled cheese, deviled eggs, BBQ sandwich or ribs.
If you love a side of potato salad, this might be your new favorite. Made with mustard, mayo, dill relish, boiled eggs, honey and veggies, this soul food hits all the right notes: slightly sweet, creamy and tangy.
Best of all it whips up in minutes and complements just about any dish.
These hush puppies are absolutely glorious. I guarantee your whole family is going to ask for seconds and even thirds, so be sure to make a big batch.
You can have these scrumptious bites on the table in as little as 20 minutes from start to finish with only need 7 ingredients (plus salt and oil).
When it gets chilly outside, this soul food will warm you up from the inside out. It has the flavors of classic chili you know and love but better!
It gets a kick of flavor from bloody mary mix, cumin, horseradish and smoked paprika. Chili powder provides a little bit of heat, but if you like your chili spicier, add some cayenne pepper.
Load it up with your favorite chili toppings and serve.
If you've never tasted catfish, this is a great start. Catfish fillets are coated with seasoned cornmeal-flour mixture and shallow-fried to crisp golden brown perfection.
Serve with a generous douse tartar sauce or creamy condiment of choice, lemon wedge and coleslaw on the side. I bet there won't be any leftovers.
Take a classic comfort food to new heights with this fantastic meatloaf recipe. It combines a delicious blend of ground beef, crushed ritz crackers, veggies, Worcestershire Sauce, Dijon mustard and seasonings.
Every bite is juicy, tender and bursting with incredible flavors. Use leftovers to make tasty meatloaf sandwiches for a quick, easy lunch or dinner.
Whether you call it cube steak, pan fried steak or country-fried steak, this crispy chicken fried steak drizzled with creamy gravy will satisfy all your southern cravings.
It comes together quick with basic ingredients and is perfect for breakfast or dinner.
Serve with Southern mac n cheese, mashed potatoes or hashbrowns for a plate full of goodness that's sure to please everyone.
Bring a little bit of New Orleans to your kitchen with this shrimp sausage gumbo. This recipe makes roux from scratch, so it takes a bit of time to come together, but it's well worth the end results.
You'll absolutely love the blend of shrimp, sausage, okra, shrimp stock and Cajun seasoning in this Southern food.
Give this recipe a try over the weekend and I guarantee your whole family will love it.
Sunday brunch just got a major upgrade with this incredibly good soul food dish.
Crispy fried chicken sits on sweet and fluffy waffles and dressed up with sriracha honey sauce for deliciously spicy-sweet kick. Who seriously can say no to this combo?
Chicken and dumplings is down-home comfort food at its finest. It features pillowy buttermilk dumplings, tender shredded chicken and veggies in a intensely delicious, rich broth.
This soul food is a delightful meal all by itself, but you can never go wrong with cornbread or fresh green salad on the side.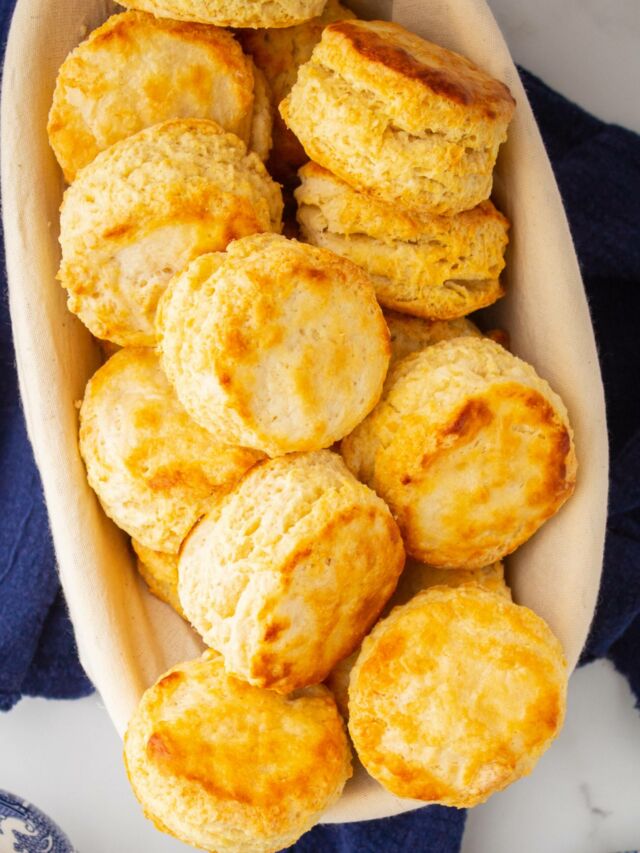 These buttermilk biscuits call for just 5 ingredients and take less than 30 minutes to come together.
If you love your biscuit with a buttery texture and loads of soft, flakey layers, then you have to try this recipe! These biscuits are the BEST!
You're 4 ingredients and 30 minutes away from perfectly rich and full of flavor mashed potatoes everyone will love. It really doesn't get any easier than this!
While this soul food is a staple at Thanksgiving, it can be a great addition to your dinner rotation.
With an amazing flavor combination of savory, cheesy, onion-y goodness, French onion soup is nothing short of amazing.
The toasted baguette on top is like icing on cake - oh-so-good!
Instant pot with the help of beef broth, pepperoncini juice, Worcestershire sauce
and seasonings transform chuck roast into a spectacular, divine tasting soul food that will wow your guests.
You'll also love how incredibly tender and juicy the roast turns out.
Smothered in sweet, citrusy bourbon glaze, these Southern style meatballs are insanely delicious that you may want to double the batch so everyone can have seconds.
Plus, these little beauties are effortless to prepare in a crockpot. Perfect for cocktail parties, game days and pretty much any gathering.
This simple fried okra puts a little spin on the traditional recipe. It mixes both cornmeal and flour which gives the veggies a nice crisp coating while still keeping them airy and featherlight.
A touch of smoked paprika adds the perfect savory smokiness that's very tasty. I'm sure even picky eaters will love this.
Serve with a ranch dressing or dipping sauce of your choice. Check more options in my collection of best okra recipes.
When you're in need of a crowd-pleasing soul food, look no further than this classic hamburger steak and gravy.
Patties made with seasoned ground beef are cooked in a rich, full of flavor mushroom-onion gravy. This recipe will definitely take your mashed potatoes or mashed cauliflower to a whole new level!
You can add some roasted veggies or salad on the side for the ultimate cozy dinner.
This Southern staple is such a unique and flavorful dish. Green beans are gently simmered in chicken broth with onions and crushed red pepper until tender-crisp and full of flavor.
It's finished off with a generous sprinkle of crispy bacon.
You can serve this dish however you like, but you can never go wrong with Southern fried chicken or fried pork chops.
There's no side dish more comforting than a buttery cornbread dressing. This old fashioned recipe is wonderfully moist, light and uses a few ingredients that add a ton of flavor to the dish.
This classic is ridiculously good and will make your Thanksgiving your best one yet.
Everyone will go nuts over this uniquely Southern delicacy that makes use of the addictively good West Coast style bbq pulled pork.
You're also going to love the sweet-tangy sauce paired with the meat. If you can't find the Curly's bbq pork, you can totally use up last night's leftover pulled pork.
One bite of these fluffy, incredibly flavorful beignets will make you feel like you're sitting at Café du Monde in New Orleans.
While they take a bit of time to make from scratch, they're totally worth it. Keep in mind there's nothing like too much powdered sugar.
For an indulgent treat , serve alongside vanilla whipped cream or strawberry sauce.
If you're looking for a no-bake holiday treat to share with your family and friends or just to have on hand when you want a quick bite, this peanut butter fudge should do the trick.
It uses 4 ingredients, tastes amazing and takes very minimal effort on your part to put it together.
Feel free to experiment: you can throw in some marshmallow cream to the mix or add a thick layer of chocolate on top.
Related Recipes
If you like this collection of hearty southern comfort foods then you should try one of my classics comforting foods. Also check out my best Southern seasonings that you must have in your pantry.
You can certainly serve any sides for fried chicken with a delicious southern smothered chicken for a Sunday soul food dinner.