Get that irresistible dish on the dining table with these amazing ground sausage recipes! We bring you everything from comfort soups to delectable pasta dishes with the delicious flavor of ground sausage.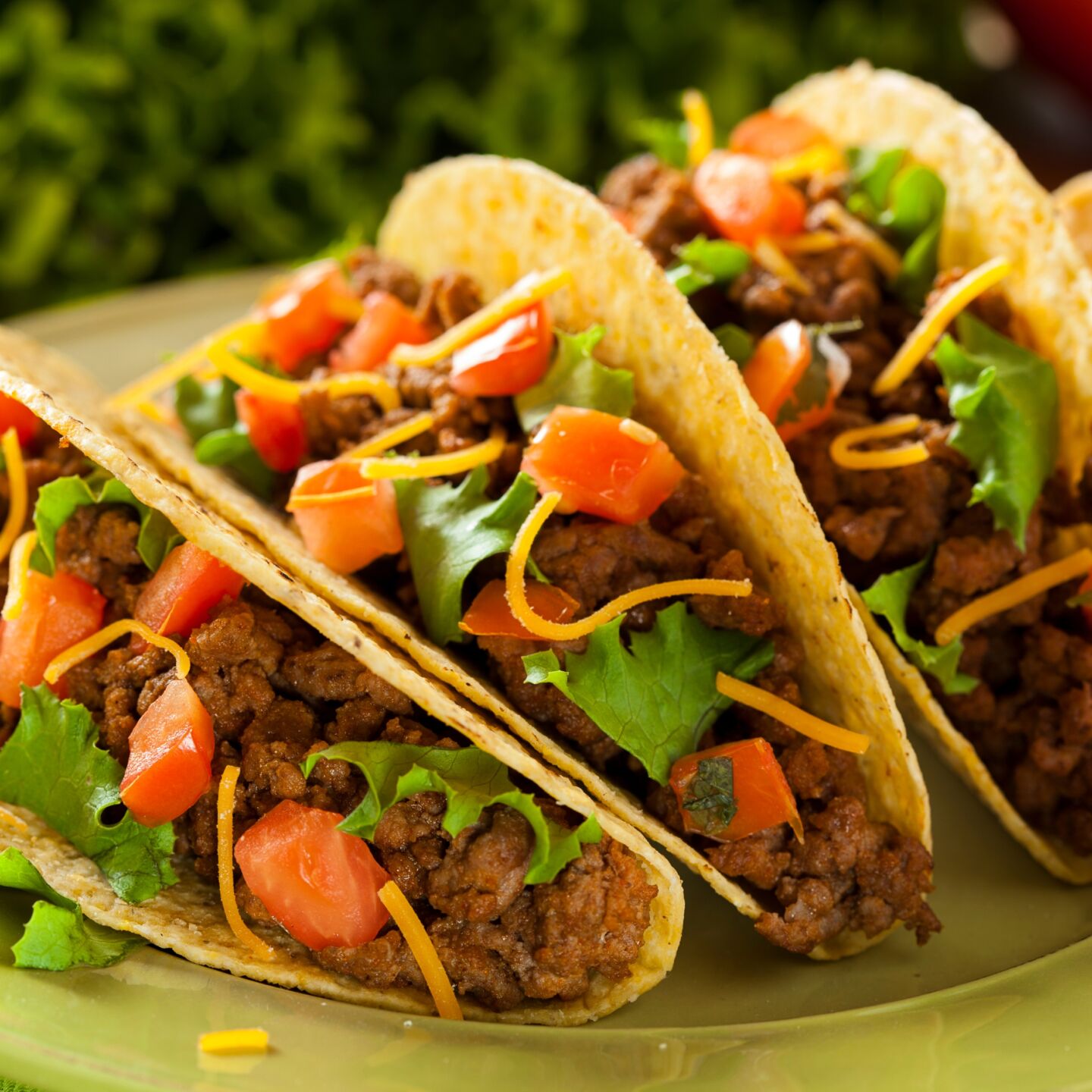 Whether you prefer Italian, chicken, or ground pork sausage, we guarantee you'll find your new favorite recipe on this list!
These ground sausage recipes cover dishes for every occasion, and we start with the amazing breakfast sausage bake.
This sausage bake has all the flavors and extra protein you need to kickstart your day!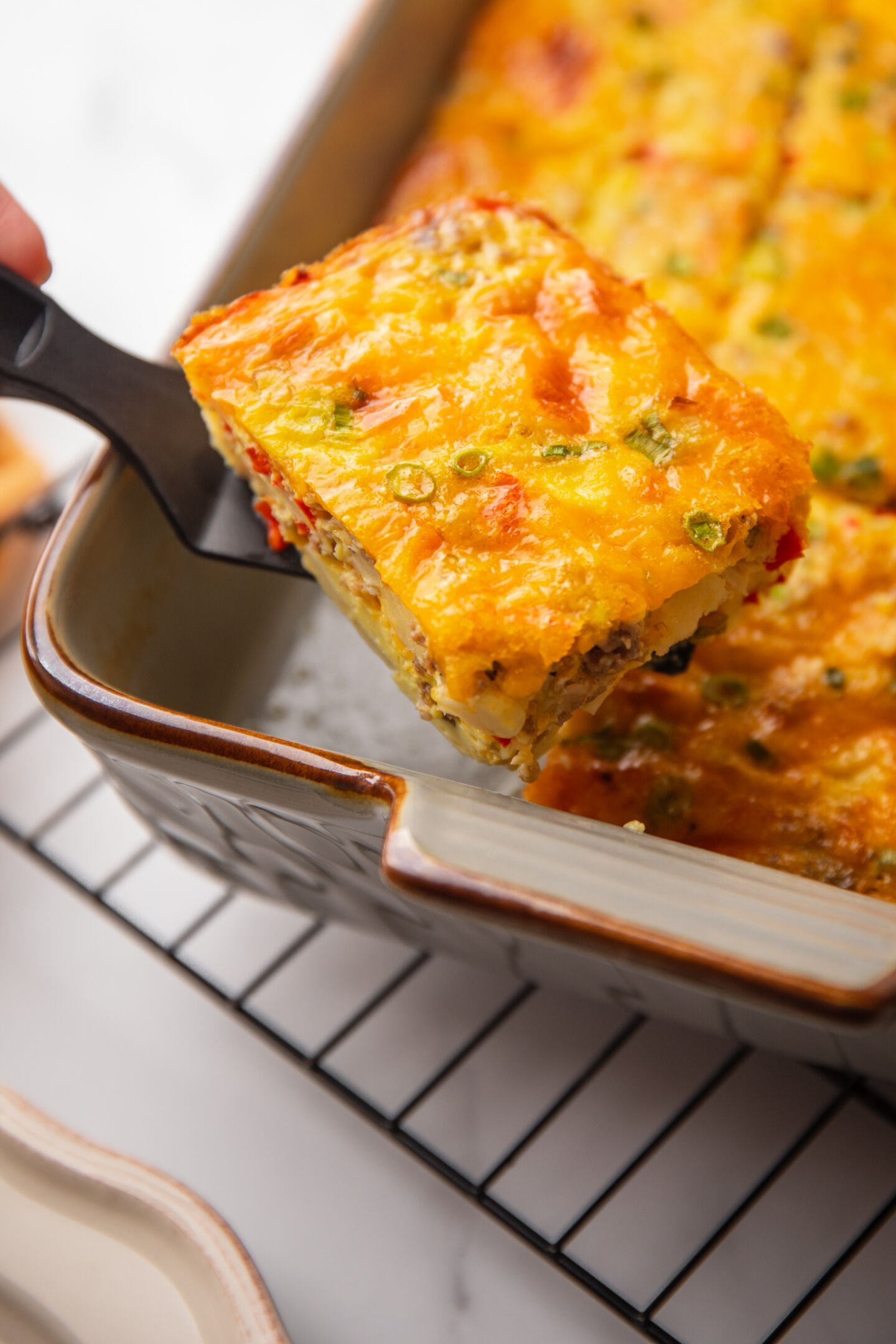 Ground sausage is always a hit in casseroles and this recipe has the flavors to prove that.
It's a super simple dish that incorporates sausage, potatoes, cheddar cheese, dry mustard, eggs, and milk.
Within an hour, you'll have this ready to serve and enjoy with a topping of your choice!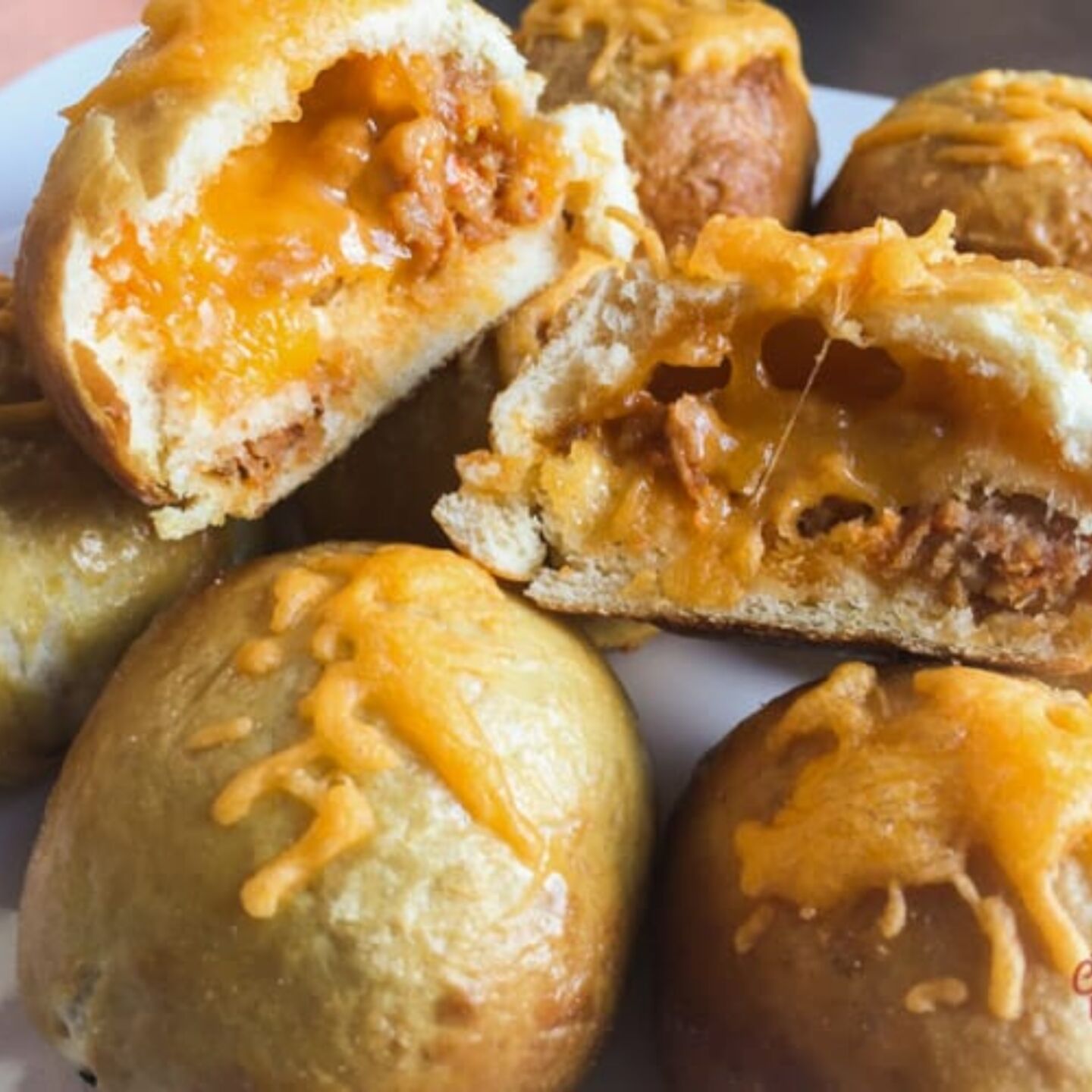 If you need appetizers or snacks done with ground sausage, these pretzel balls are the perfect option for you!
These pretzel balls require time and effort, but your taste buds will thank you for the crispy and chewy deliciousness you'll get.
The main ingredients for these include browned Italian sausage, shredded cheddar cheese, flour, dry active yeast, and pretzel salt. Serve these appetizers warm with german mustard or a spicy deli.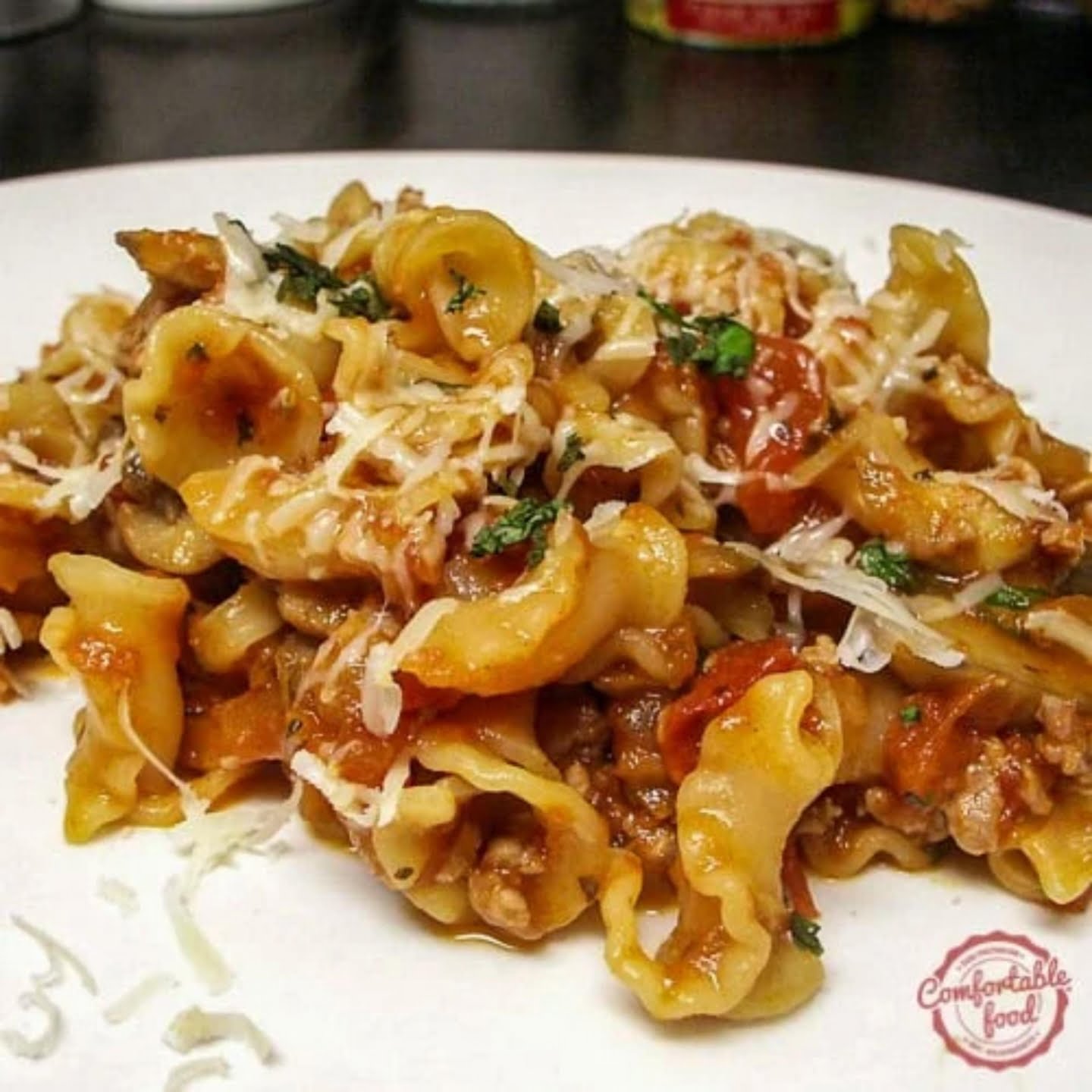 This pasta dish is one of the best ground sausage recipes, giving you an elegant and delicious meal for special occasions.
The pasta recipe calls for simple ingredients, including browned sausage, white wine, pasta, tomatoes, mushrooms, and seasonings.
It takes one hour to prepare, and you should serve it warm with grated parmesan cheese to enjoy.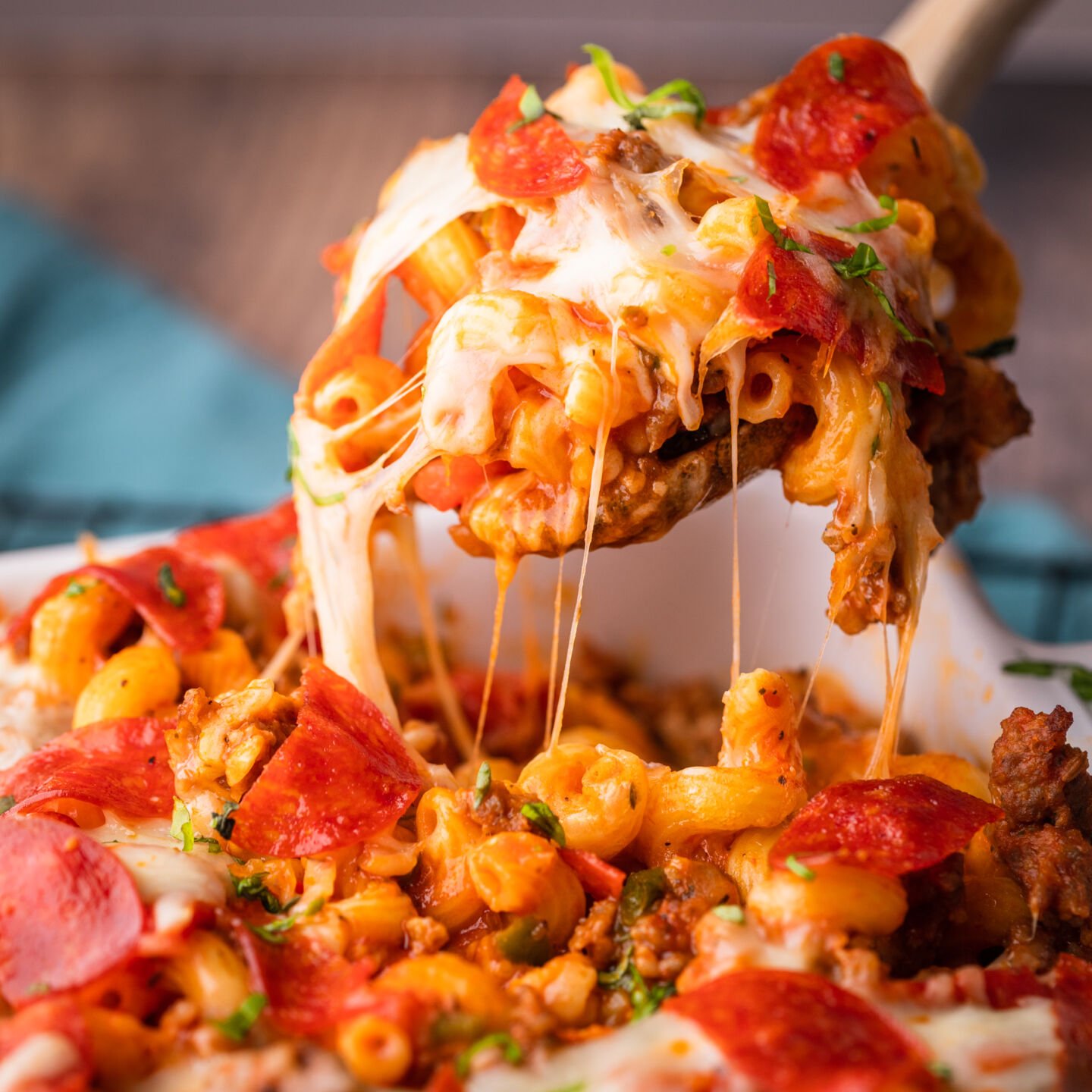 Get that spicy Italian sausage to make this quick and flavorful dinner for busy weeknights.
The attractiveness and flavors of the casserole dish will have you coming for seconds, and you can have it ready in 30 minutes!
Some of the essential ingredients include pizza sauce, Cavatappi pasta, mozzarella cheese, pepperoni, and Italian seasoning. Garnish with basil and parsley to enjoy!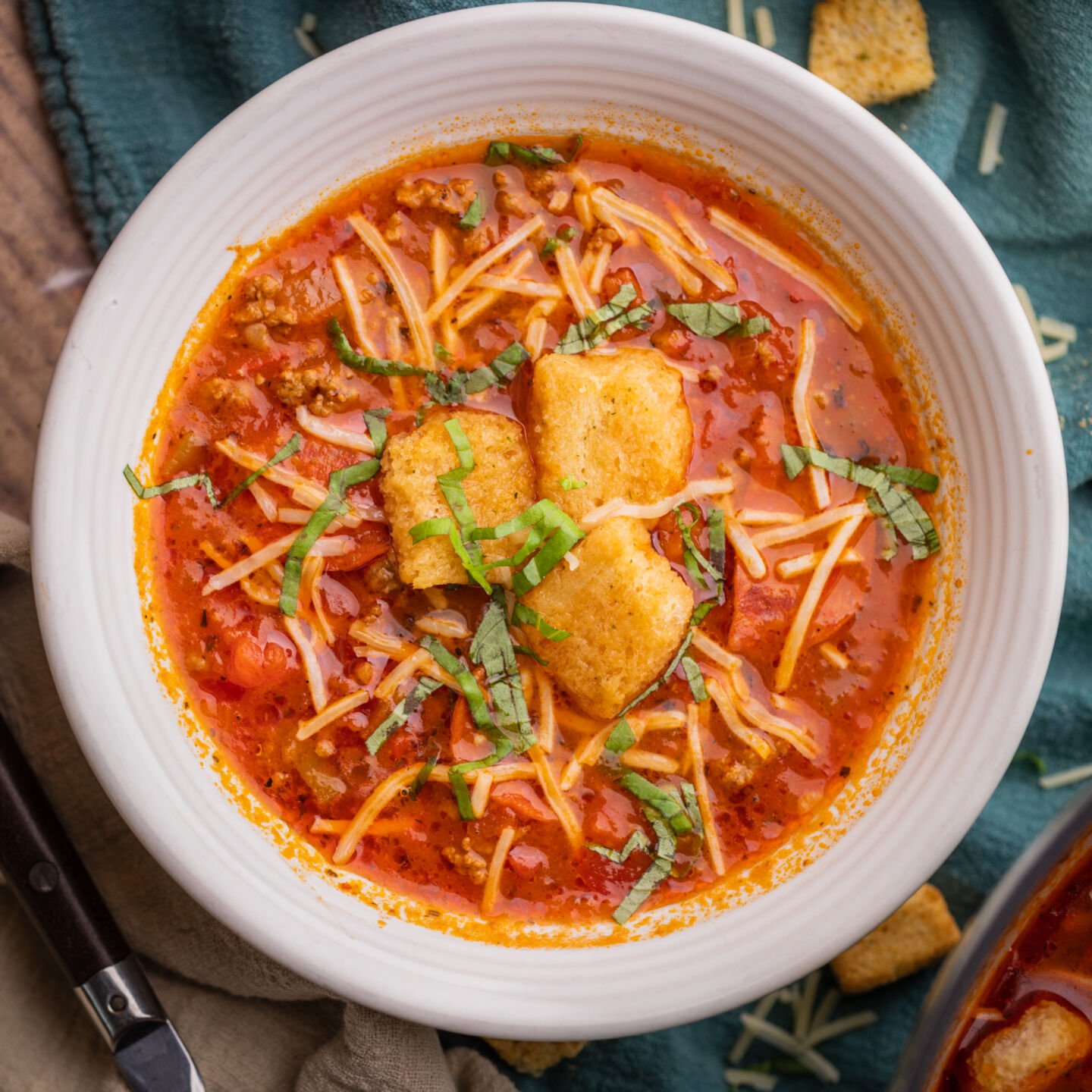 Pizza nights can get even better with this soup recipe that takes only 30 minutes to prepare.
The hearty soup requires only pantry ingredients, including ground Italian sausage, fire-roasted tomatoes, marinara sauce, beef broth, peppers, and Italian seasoning.
Top the soup with bacon, tomatoes, sour cream, or tortilla chips to enjoy.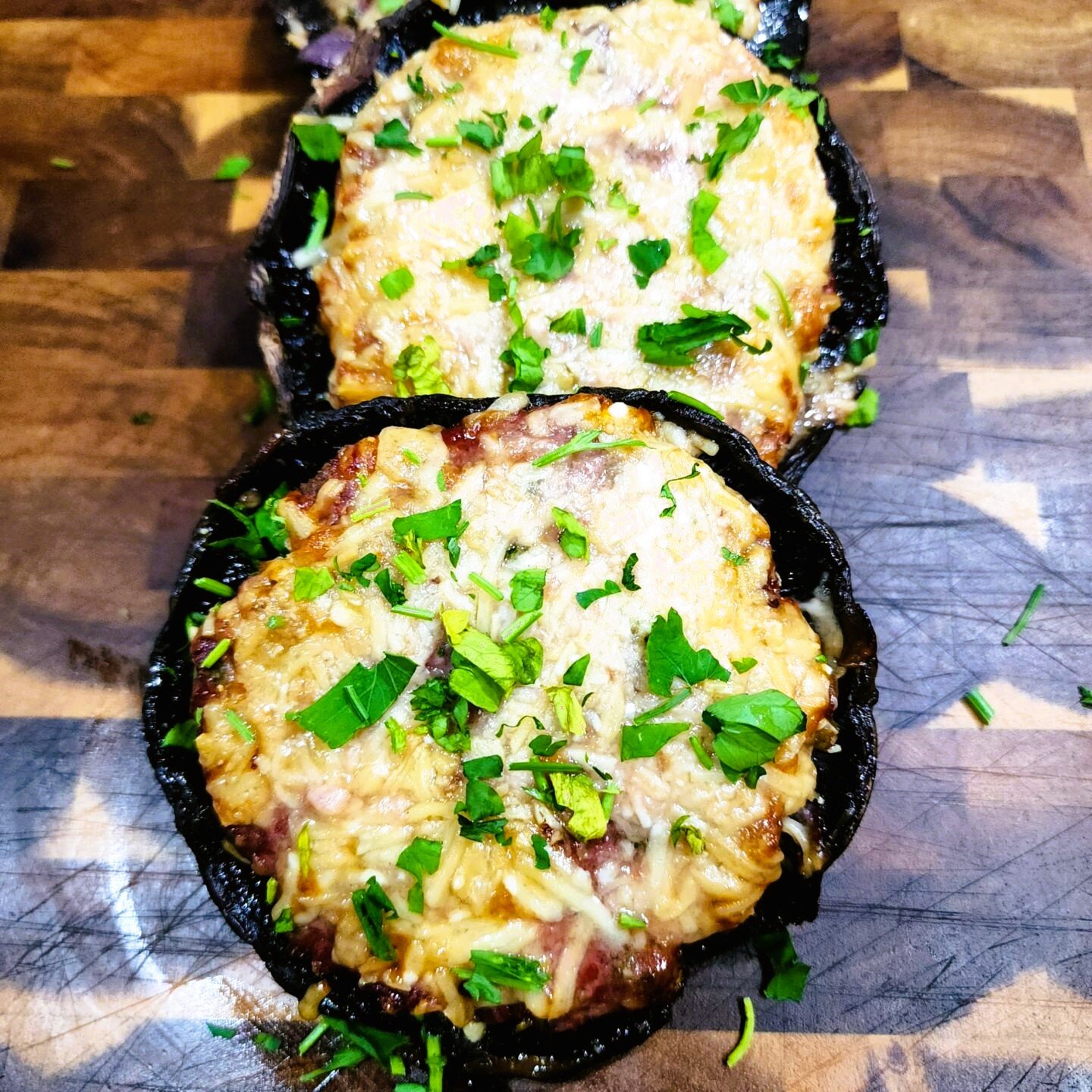 Enjoy a juicy and spicy combination of Italian sausage and mushrooms with this easy recipe. The sausage stuffed mushrooms give you the perfect party food and appetizer with only 30 minutes of cook time.
The recipe requires spicy ground sausage, Portobello mushrooms, Jalapeno, olive oil, red onion, shredded parmesan cheese, and cheddar cheese.
Top the mushrooms with parsley and more cheese to enjoy.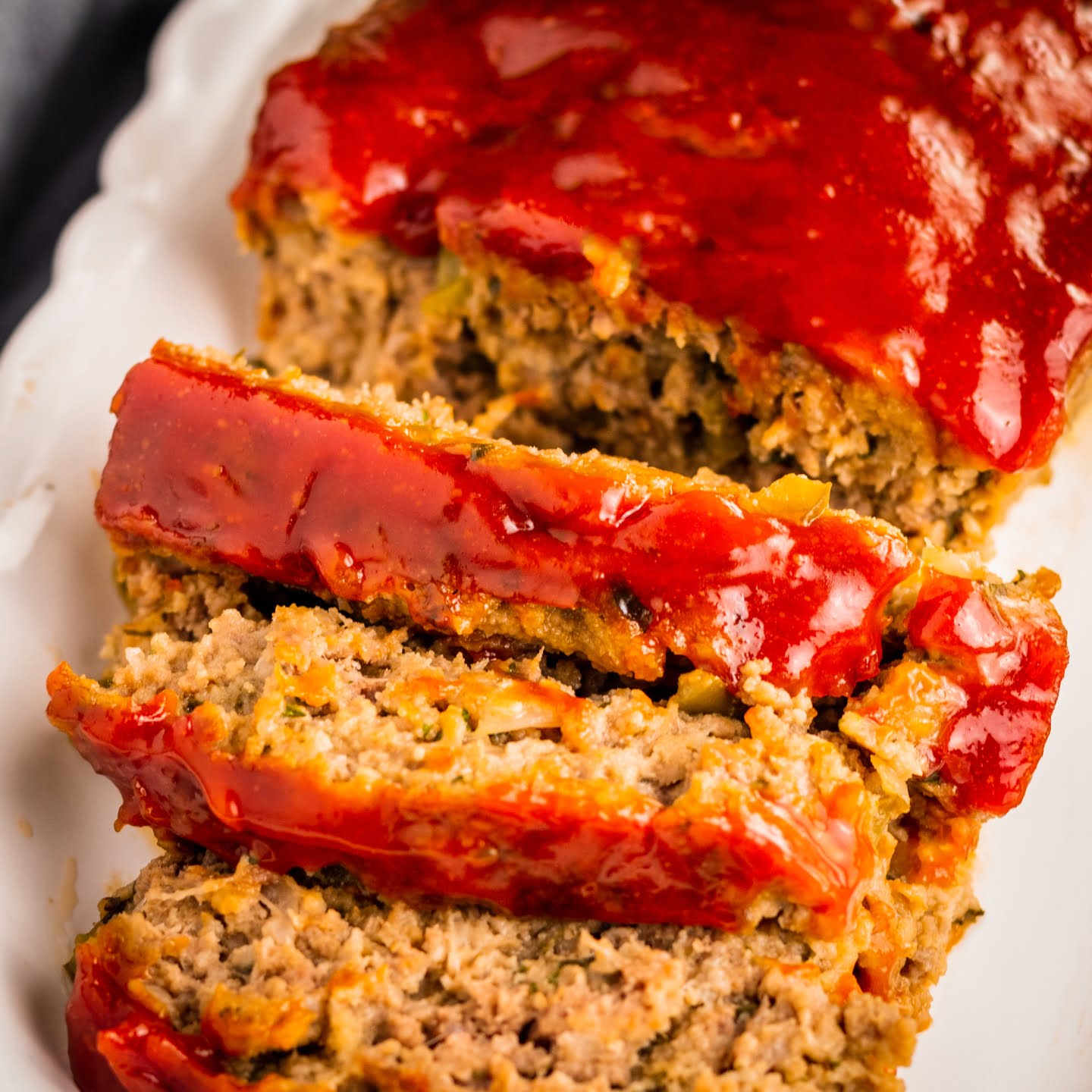 Nothing beats a delicious meatloaf on a Sunday evening with the family, and you can make that with ground sausage!
You'll need a host of seasonings, Worcestershire sauce, milk, Dijon mustard, breadcrumbs, and parsley.
Serve the meatloaf with a delicious glaze or a preferred side dish to enjoy.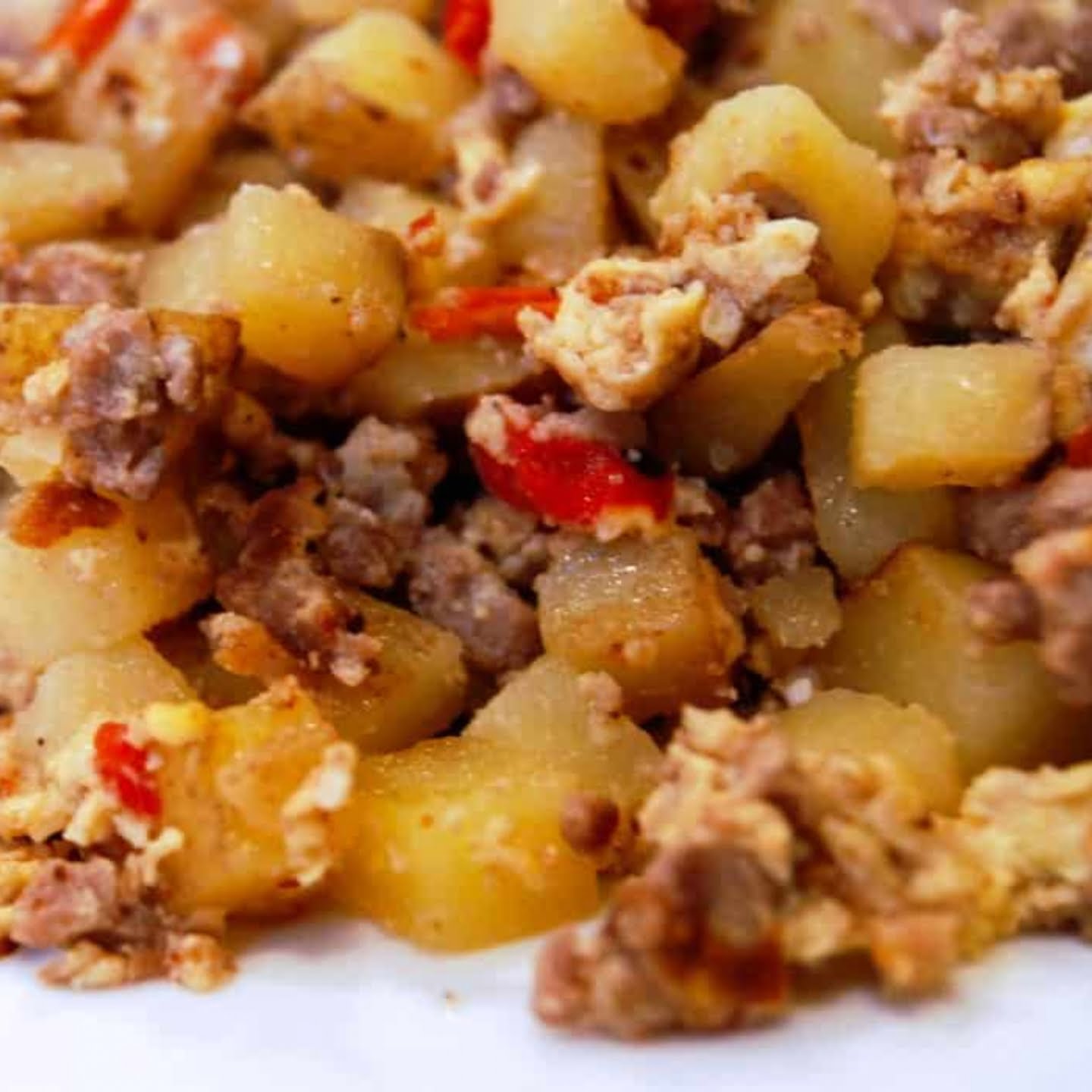 Instead of beef, make the flavors of your potato hash unique using ground sausage.
This is one of the easy ground sausage recipes that come in handy for rush hours, with just 15 minutes of cook time.
The simple and delicious dish requires potatoes, green pepper, vegetable oil, onion, eggs, and red pepper. Serve hot, and add salt & pepper to taste.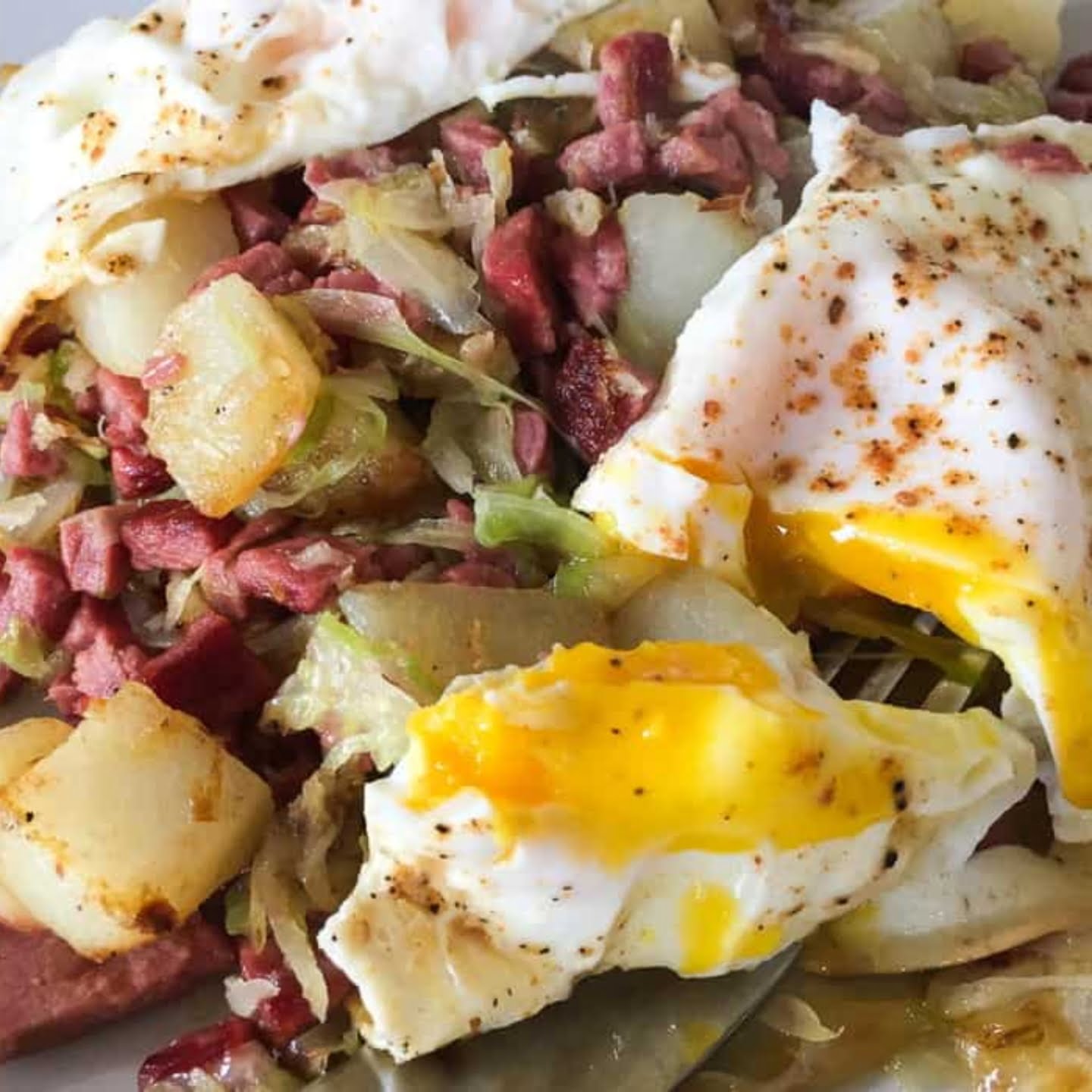 This is another ground sausage recipe for bust days that requires just four ingredients to prepare.
These ingredients include butter, sweet potatoes, green cabbage, and ground sausage.
It takes about 25 minutes to get ready and can be enjoyed with bread and a few eggs.
Get ultimate comfort with this Italian sausage soup, perfect to share with the family during fall and winter!
The recipe incorporates egg noodles, minced garlic, browned sausage, chicken broth, half-and-half cream, flour, and baby spinach.
Add black pepper to taste and top with shredded parmesan cheese to enjoy.
This is an elegant and delectable creamy sausage pasta that'll suffice for special occasions!
It takes just 20 minutes to make with a handful of ingredients. These include heavy cream, penne pasta, yellow onion, ground sausage, red pepper flakes, and baby spinach.
Toss it all in a creamy parmesan sauce and serve immediately!
If stuffed peppers are your favorite kind of appetizer, this is one of the ground pork sausage recipes you should try out!
The delightful appetizer is Jalapeno peppers stuffed with cream cheese, ground pork sausage, parmesan, and mozzarella cheese.
Serve with sour cream or ranch dressing to enjoy. Craving pork meals? Try my braised pork shanks recipe.
This one-pan dish promises delicious flavors to please your taste buds on busy weeknights.
The recipe combines cheesy tortellini, ground turkey sausage, marinara sauce, and a rich tomato sauce to give a satisfying dish.
Stir the pasta in fresh basil and serve warm to enjoy.
Pizza lovers will have a swell time with this dish, combining red bell peppers, homemade tomato sauce, pepperoni, and a juicy ground meat mixture.
Pepperoni pizza has nothing on the dish with its versatile ingredients and incredible flavors.
Top the delicious sausage peppers with mozzarella cheese and bake for 35 minutes till the cheese is browned.
Nothing beats this delicious acorn squash with sausage stuffing in the middle of summer!
The recipe calls for sweet Italian sausage, kale, parmesan cheese, medium-sized acorn squash, seasonings, and olive oil.
Top with parmesan and cook till the cheese is melted and browned.
Made with Italian ground sausage, cheesy tortellini, and spinach, this creamy tortellini soup is the perfect dinner on a busy night.
Your family will love the flavors and satisfaction this soup gives, and it takes only 30 minutes to prepare.
Top with sauteed carrots and celery, and serve hot to eat.
This is the best dressing you can have for Thanksgiving dinners, incorporating many flavors that guarantee no leftovers.
It's made with ground pork or Italian turkey sausage, fresh bread, fresh herbs, celery, eggs, and seasonings.
It takes over an hour to bake, and you can make your stuffing crispy by using a large baking dish.
Game days promise to be a whole lot more fun with this delicious, spicy sausage dip!
It's made with spicy Italian sausage, diced tomatoes, garlic powder, Italian seasoning, cream cheese, mozzarella, parmesan, and pepperoncini.
Garnish the dip with fresh basil and serve with crackers or crostini for dipping.
If you have mashed potatoes leftovers, get them out to make these delicious dumplings for a quick breakfast.
It takes about 21 minutes to make with pork or turkey sausage, yellow onion, fennel seeds, sage, flour, and oil.
Fry the dumplings till they're golden brown and serve warm to enjoy.
When it comes to delicious appetizers, these sausage balls are sure to get the crowd coming for more.
They're also one of the easy ground sausage recipes that only require pork sausage, seasonings, and cheese.
Bake the balls for about 20 minutes and serve hot with your preferred dipping sauce.
Enjoy this classic Italian casserole made with ziti noodles, sausage, pepperoni, cheese, peppers, and prego sauce.
It's super simple to make and requires baking for just 25 minutes.
Top the delicious casserole with more mozzarella and serve warm to enjoy.
This is a super-rich dish with lots of flavors and nutrients from an array of ingredients.
These include pork or chicken sausage, potato gnocchi, sun-dried tomatoes, heavy cream, goat cheese, baby spinach, and fire-roasted tomatoes.
The delicious dish comes together in 25 minutes, and you should season it with salt as desired.
Lasagna is a classic Italian dish incorporating Italian cheese, no-boil lasagna sheets, Italian seasonings, and pasta sauce.
The meal is the go-to choice for family dinners with its super easy cooking method.
Top the lasagna with ricotta cheese and bake till the cheese is melted before serving.
If you'd rather have Lasagna flavors in a bowl of soup, this is the perfect recipe for you.
It's a super cheesy and comforting soup that can be prepared in about 45 minutes.
The recipe calls for marinara sauce, Italian sausage, tomato paste, chicken broth, cheese, and seasonings. Top the rich bow of lasagna soup with mozzarella and serve hot to enjoy.
This is one of the ground sausage recipes that serve as whole meals, side dishes, and Thanksgiving dressings.
The versatile dish is made with simple ingredients, including cream of celery soup, chicken broth, diced celery, red pepper flakes, and sausage.
Bake for about an hour and serve hot as a light supper or side dish to your meat meals.
The delicious flavors from this Frittata make it a perfect option for breakfast, lunch, and even dinner!
It can be made in 25 minutes with ingredients including olive oil, Italian turkey or chicken sausage, orange pepper, sweet onion, red pepper, eggs, and oregano leaves.
Serve the frittata warm in wedges, or enjoy it with a simple salad.
Make your own pepperoni pizza from scratch with simple pantry ingredients in just 25 minutes!
This delicious pizza gets its flavors from spicy Italian sausage, marinara sauce, pepperoni slices, red onion, mozzarella, parmesan, and cheddar cheese.
Top the pizza with fresh arugula leaves and serve hot. See some other pizza toppings you can enjoy with this recipe.
This hearty meal is a family favorite, giving you a creamy sausage pasta dish in 30 minutes or less.
You only need a handful of ingredients, including mild ground sausage, onion, fire-roasted diced tomatoes, macaroni pasta, half-and-half, and shredded cheddar cheese.
Season with salt and pepper as desired, and serve hot to enjoy.
Your potlucks and festive spreads are about to get much better with this delicious appetizer.
It's a simple snack of country biscuit dough stuffed with pesto, cheese, butter, and ground sausage.
Bake until the bread is golden brown on top, and serve it warm.
This delicious casserole will have you filled and desiring second scoops with its depth of flavors. It's the perfect dish for brunch and requires just eight ingredients to prepare.
These include sausage, chopped ham, milk, egg, shredded potatoes, garlic powder, shredded cheese, and seasoning.
Top with green onions to enjoy. Enjoy more of these with these hearty breakfast casserole recipes.
Make the family feel special with this delicious pasta dish packed with flavors from sausage, bell peppers, and seasonings. The best part? It takes only 25 minutes to make in an instant pot!
Top the pasta dish with parmesan cheese and garnish with chopped parsley to eat.
See more delicious recipes like this in these amazing pasta recipes with few ingredients!
This casserole dish is perfect for busy weeknights, having a super-quick cook time of 25 minutes.
You'll get a load of enjoyable flavors in the dish, from savory sausage to the Italian five-cheese blend.
Bake until the cheese is melty and bubbly, and serve hot to enjoy.
For your parties and game-day gatherings, you definitely want this sausage bread on the table to get the cheer going.
It incorporates pizza dough, unsalted butter, cheese, Italian sausage, flour, and seasoning.
Serve with marinara sauce o enjoy.
These pinwheels are the perfect snacks and appetizers at your parties and gameday festivities!
They're made with ground sausage, seasonings, tortillas, cheese, and bacon.
Roll the sausage mix tightly in tortillas and cut into slices to serve.
Make the best of summer with these garden zucchini stuffed with sausage, bell peppers, and mushrooms.
These are then coated in panko breadcrumbs and baked to golden brown perfection.
Serve hot with cheese toppings, and enjoy.
Enjoy a delicious breakfast casserole made of bread, egg custard, sausage, herbs, and vegetables.
It incorporates a load of flavors to please your taste buds and has a cook time of one hour.
Serve hot with your favorite topping, and enjoy!
Ground Sausage Recipes Takeaway
These are the best ground sausage recipes you can have for any occasion, from main courses to party appetizers.
🍳 Related Recipes
So, get into the kitchen to get any of your favorites on this list started and ready to eat. While at it, check out some of our authentic Mexican ground beef recipes!
Love this recipe? Please leave a 5-star 🌟rating in the recipe card below and/or a review in the comments section further down the page.

Try one of my comfort dinner recipes for your next family meal! And if you have any questions, I'm here to help!