If you're looking for the perfect sides for fried chicken, this list has you covered! For millions of families, fried chicken is one of the go-to American comfort food recipes for its unmatched texture and deliciousness.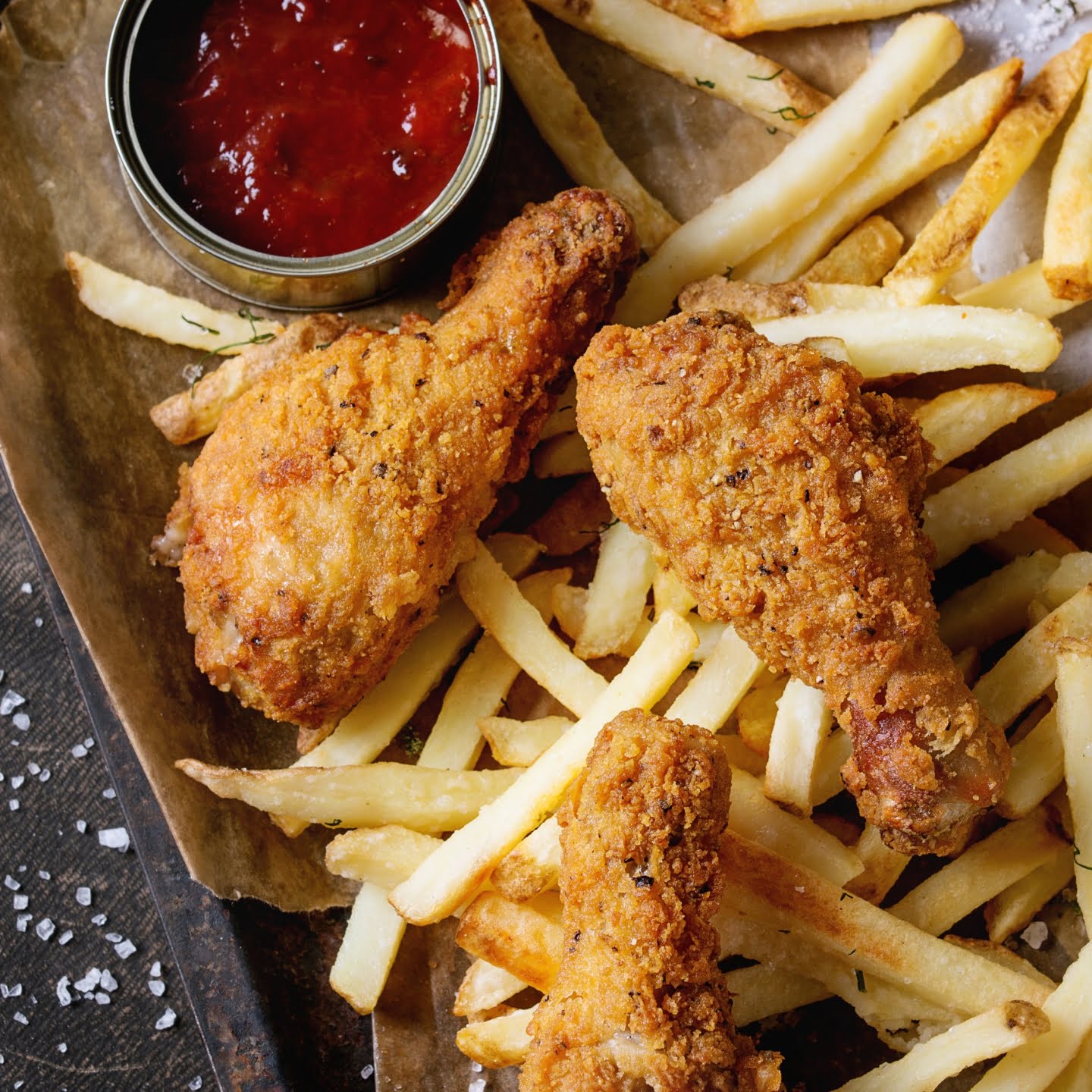 When paired with a tasty side dish, it's the complete meal that'll leave you absolutely filled and satisfied.
This list has the tastiest side dishes to pair with your savory fried chicken tenders, from delicious biscuit recipes to casseroles.
The buttermilk biscuits start off our list, requiring just a few ingredients to give your fried chicken dinner that additional flavor!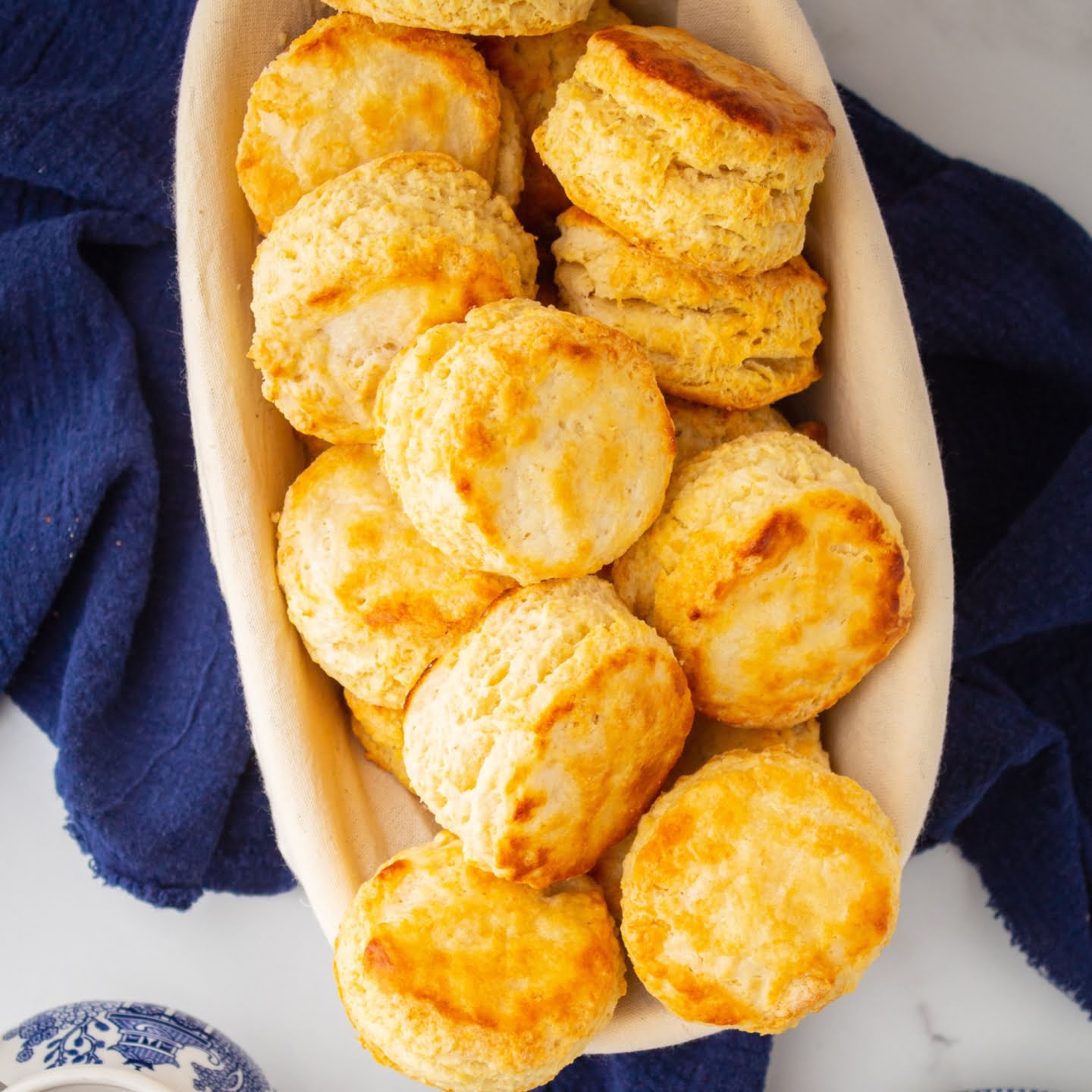 This is a super easy side dish that pairs perfectly with your fried chicken meal. The unique flavor of this side dish is enough to make it your new favorite recipe for different meat meals.
It's prepared with all-purpose flour, baking soda, baking powder, buttermilk, salt, and butter.
This combo is a recipe you'll appreciate on a lazy Sunday, alongside these amazing lazy Sunday dinner ideas.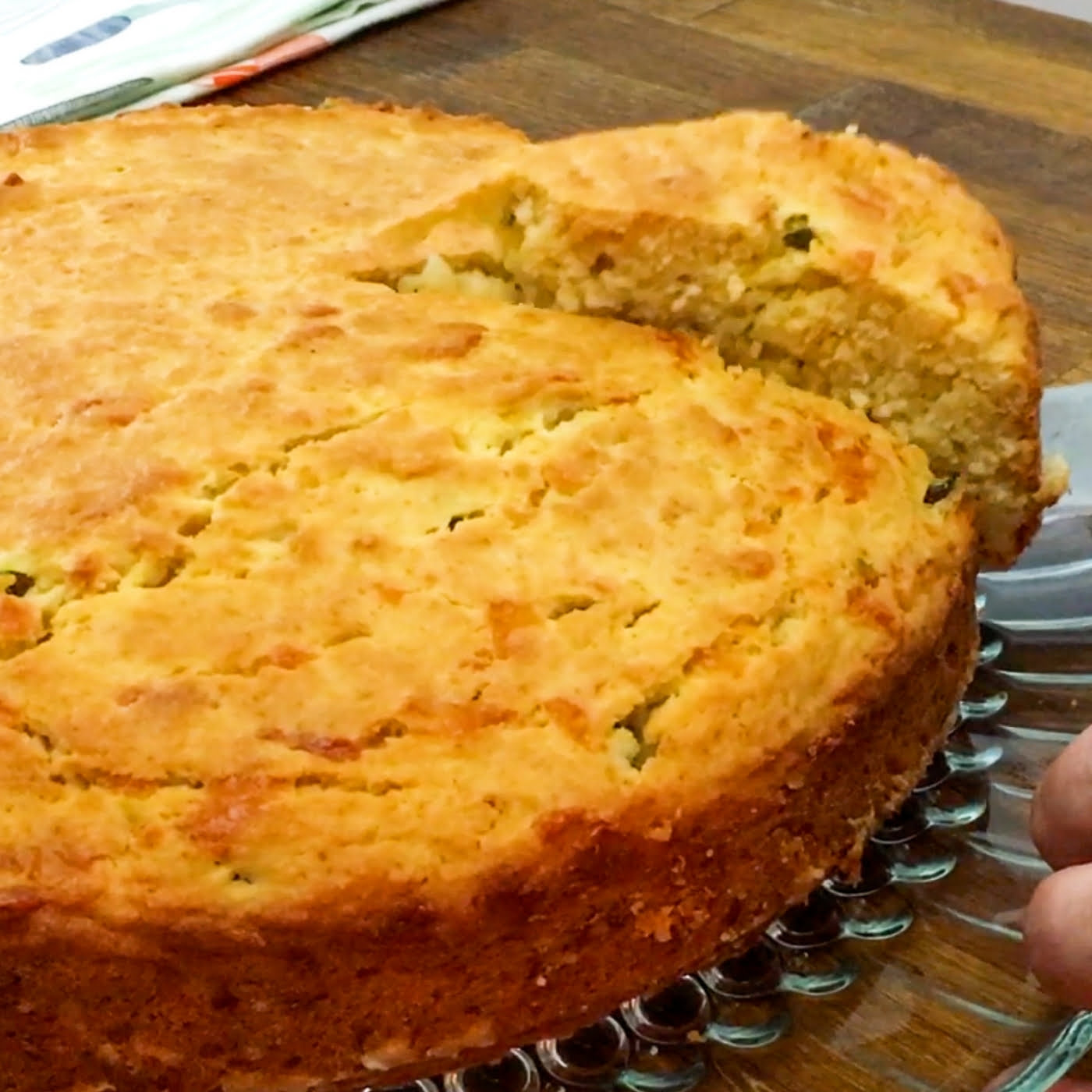 When it comes to side dish cuisine, this Jalapeno cheddar cornbread is a classic!
It's a hearty side dish made with melty cheddar cheese, spicy jalapeno, and cornmeal.
You'll absolutely enjoy this with crispy chicken or a fried chicken steak, so get that cornmeal batter thick and ready to bake!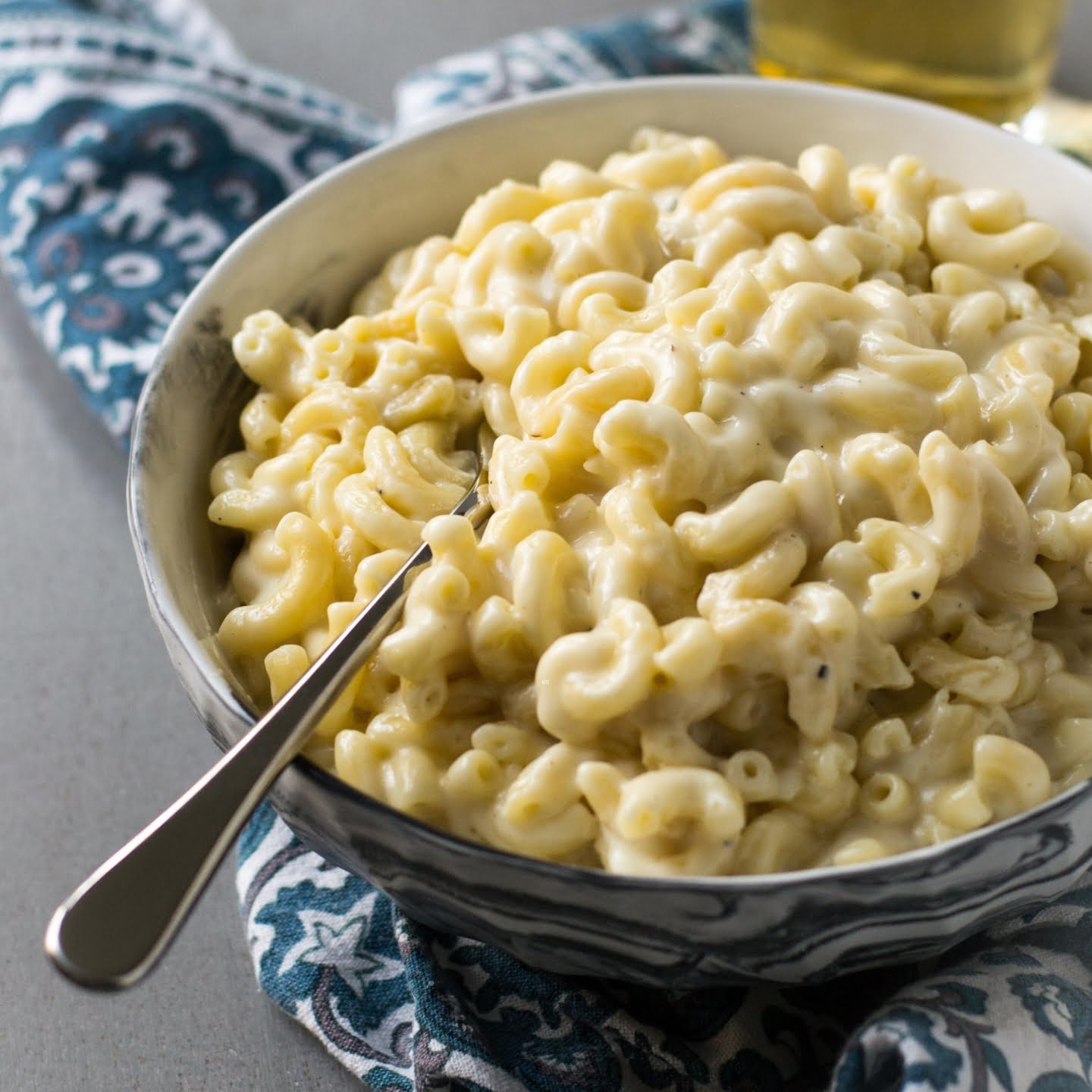 This white cheddar mac and cheese recipe has the savory flavors to make a delectable dish for your crispy fried chicken.
It's a dish with different textures, giving you a chewy, creamy, and flavorful dining experience.
Ensure to have crumbly bread and ground pepper in the mix, and you should bake till the breadcrumbs are golden brown.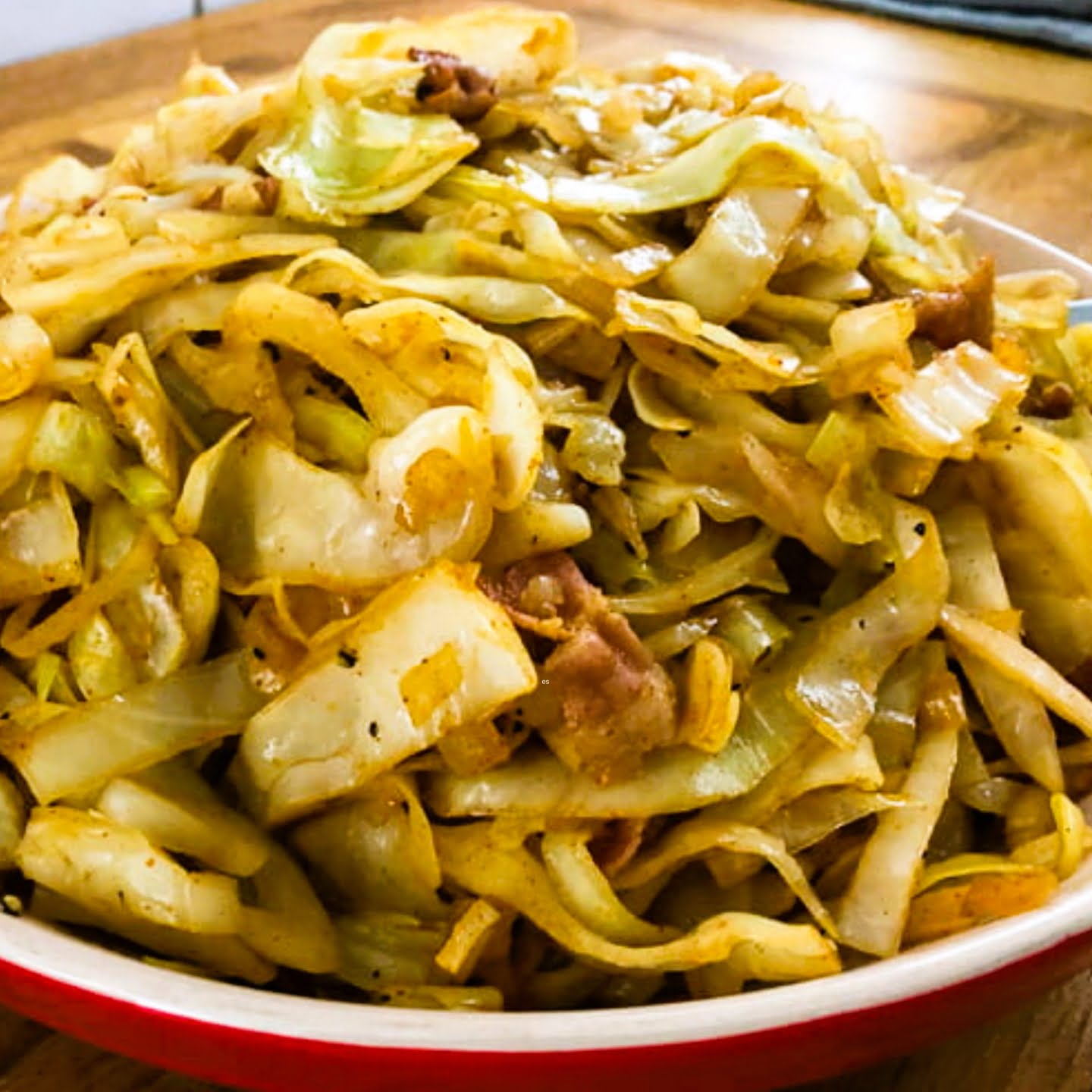 You want to have this southern meal paired with your fried chicken for its additional flavors.
It's super easy to make, as you can use leftover cabbage to go with the bacon slices.
It takes about 30 minutes to have this cooked, tender, and ready to serve with fried chicken.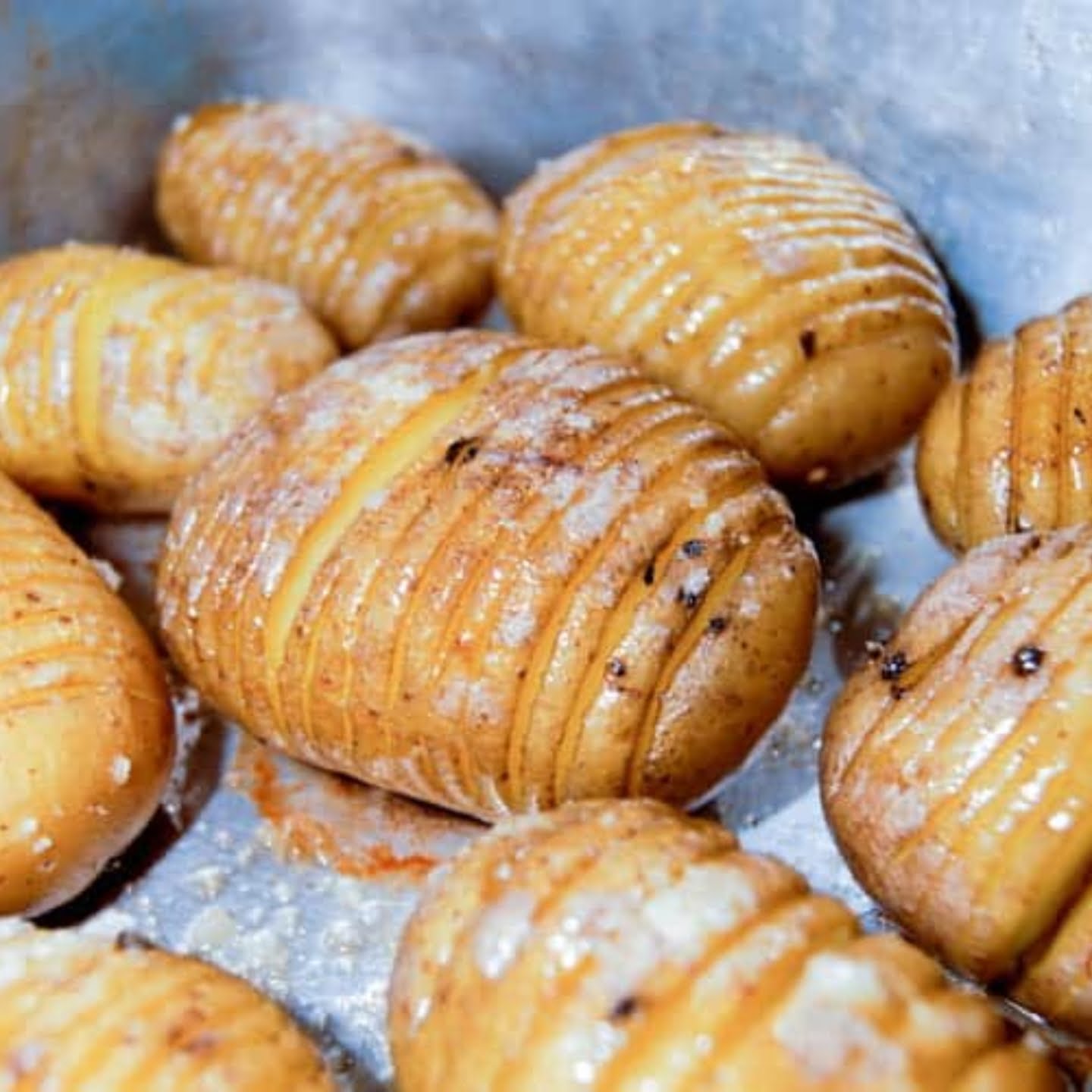 The Hasselback potatoes give your chicken meal even better flavors and outlook.
With a crispy outside layer and a soft, delicious inside, it's guaranteed to leave no leftovers.
It's super easy to make and takes just ten minutes to assemble before going into the oven.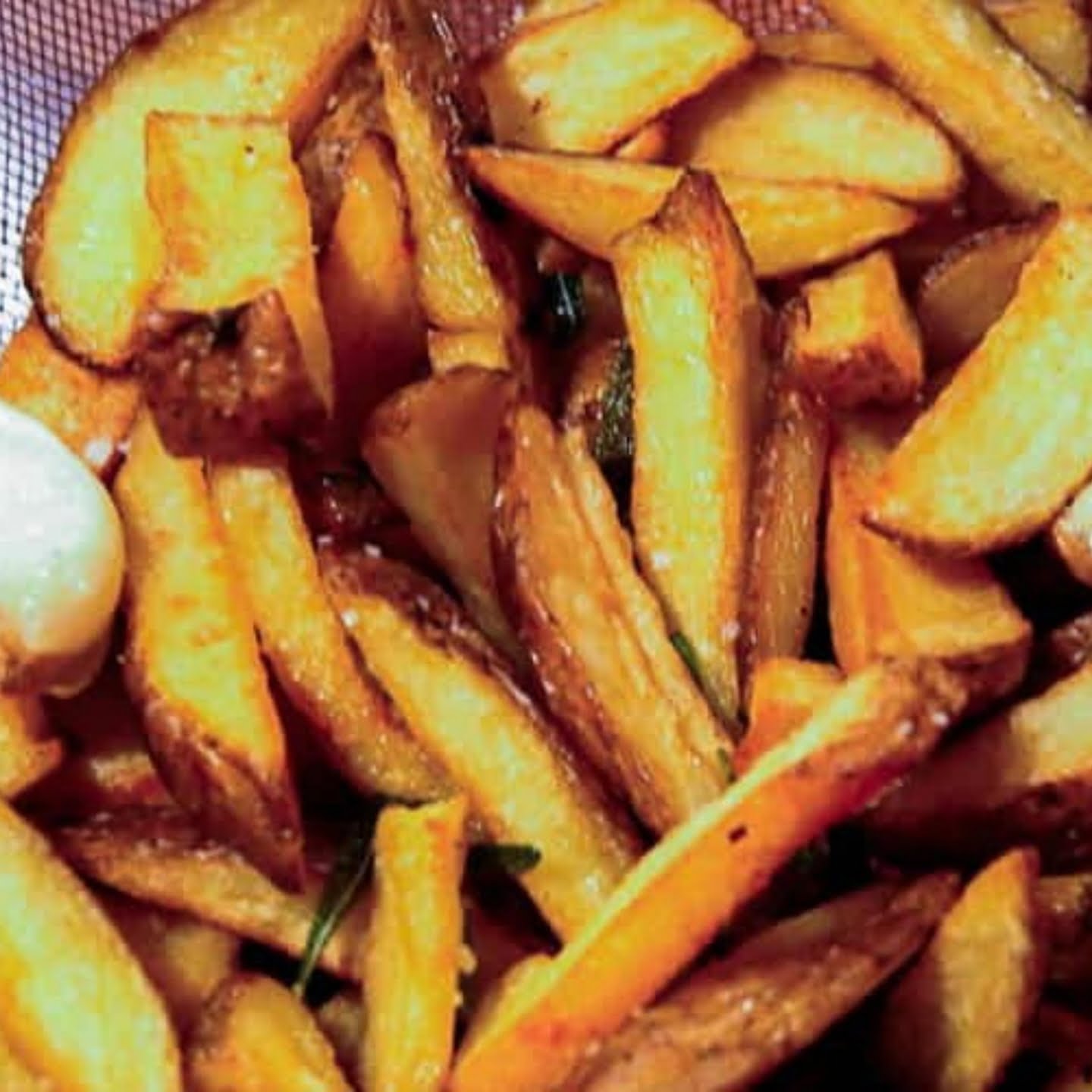 French fries are a classic on the list of fried chicken side dishes, and with garlic and rosemary, you're in for a treat.
If you're deep frying your potato strips, you'll have a perfect side to go with your chicken in minutes!
Ensure to serve warm and enjoy!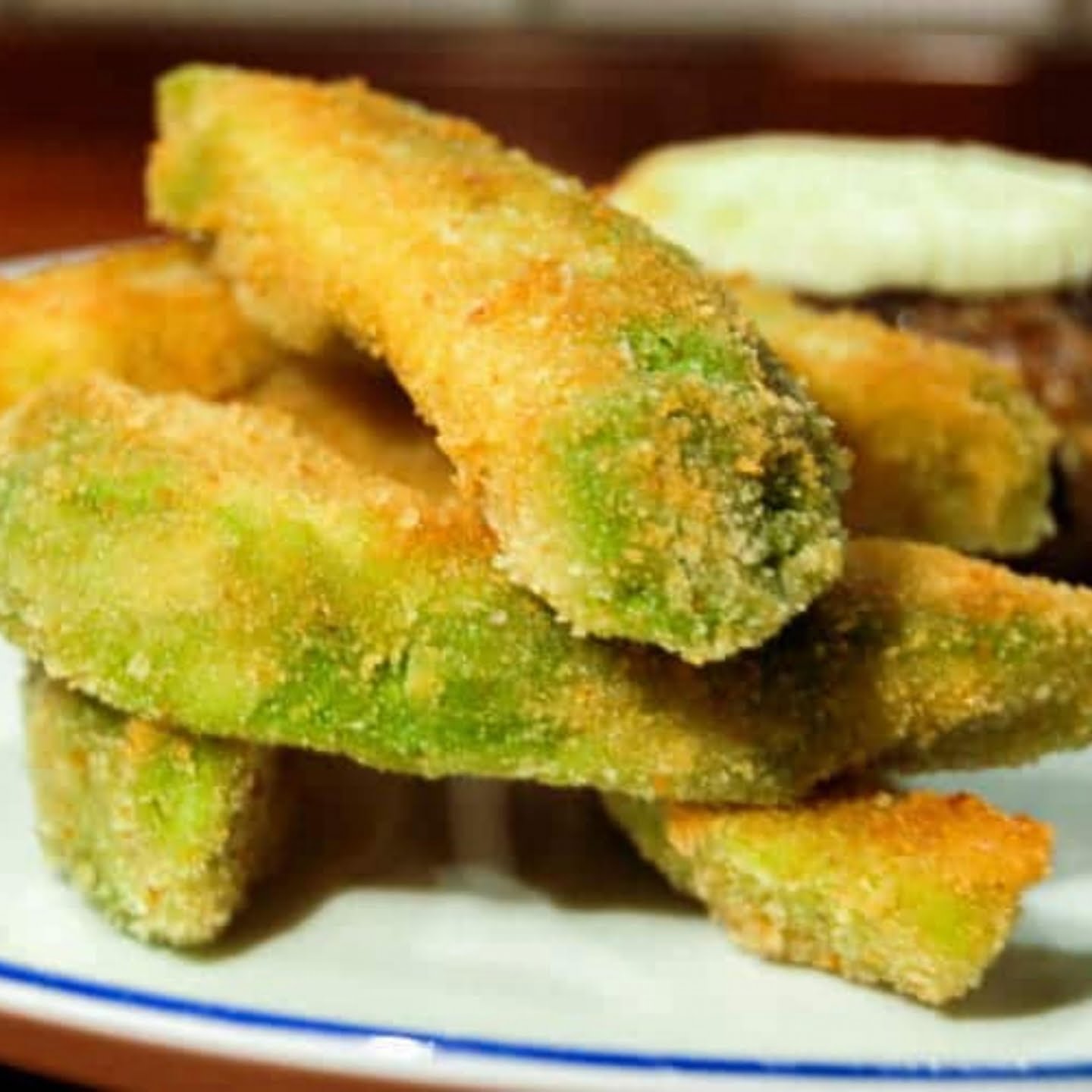 These crispy avocado fries bring a whole new flavor profile to the meal, with a crispy outside layer and creamy inside.
Add a yummy dip to the chicken and avocado fries combo and have a wholesome unrivaled dining experience!
Serve warm, and keep warm in an oven for the best taste.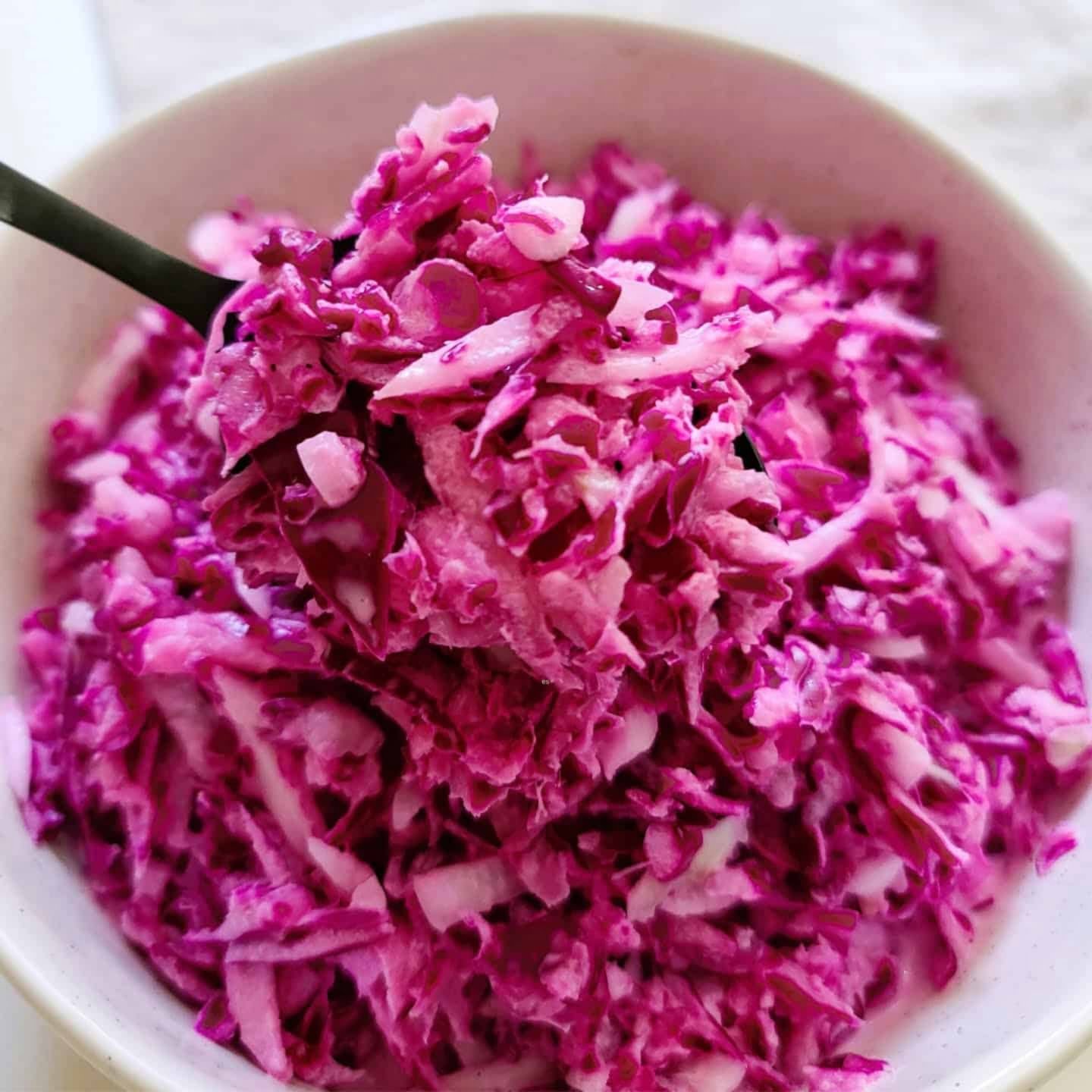 The classic coleslaw is a simple and healthy option to pair with your juicy fried chicken at any time and day!
It requires just five minutes of your time and about seven ingredients to make.
Of course, this recipe is super flexible for substitutions and add-ons of your own. Serve it chill, and enjoy!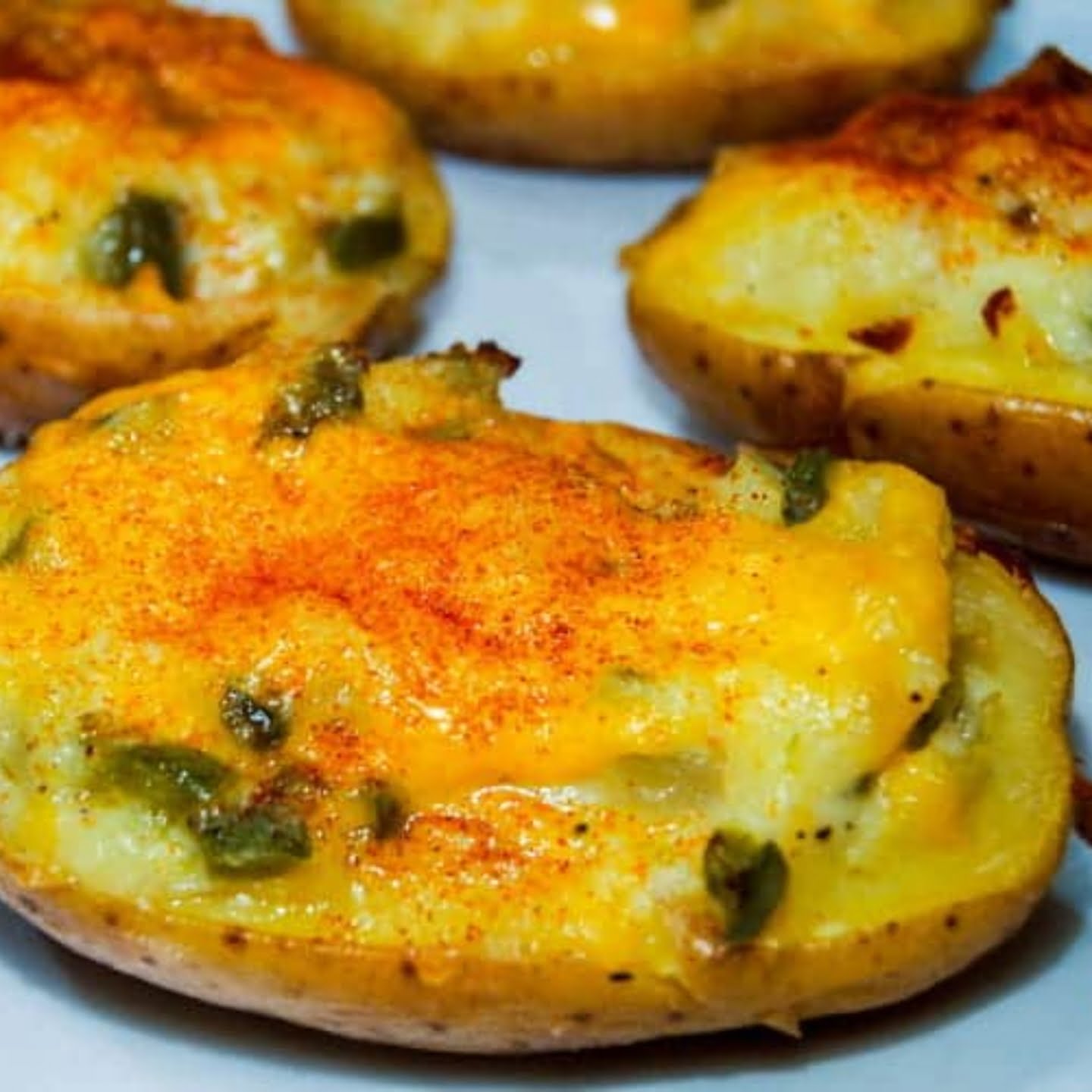 On the list of delicious side dishes for fried chicken, this recipe definitely has the potential to be your new favorite.
True to its name, the potatoes are baked till they're soft, then its insides are scooped out to mix with sour cream, peppers, onions, cheddar, and milk.
After this mix, you put them back into the potato skins to re-bake till they're browning. Sprinkle with paprika to enjoy!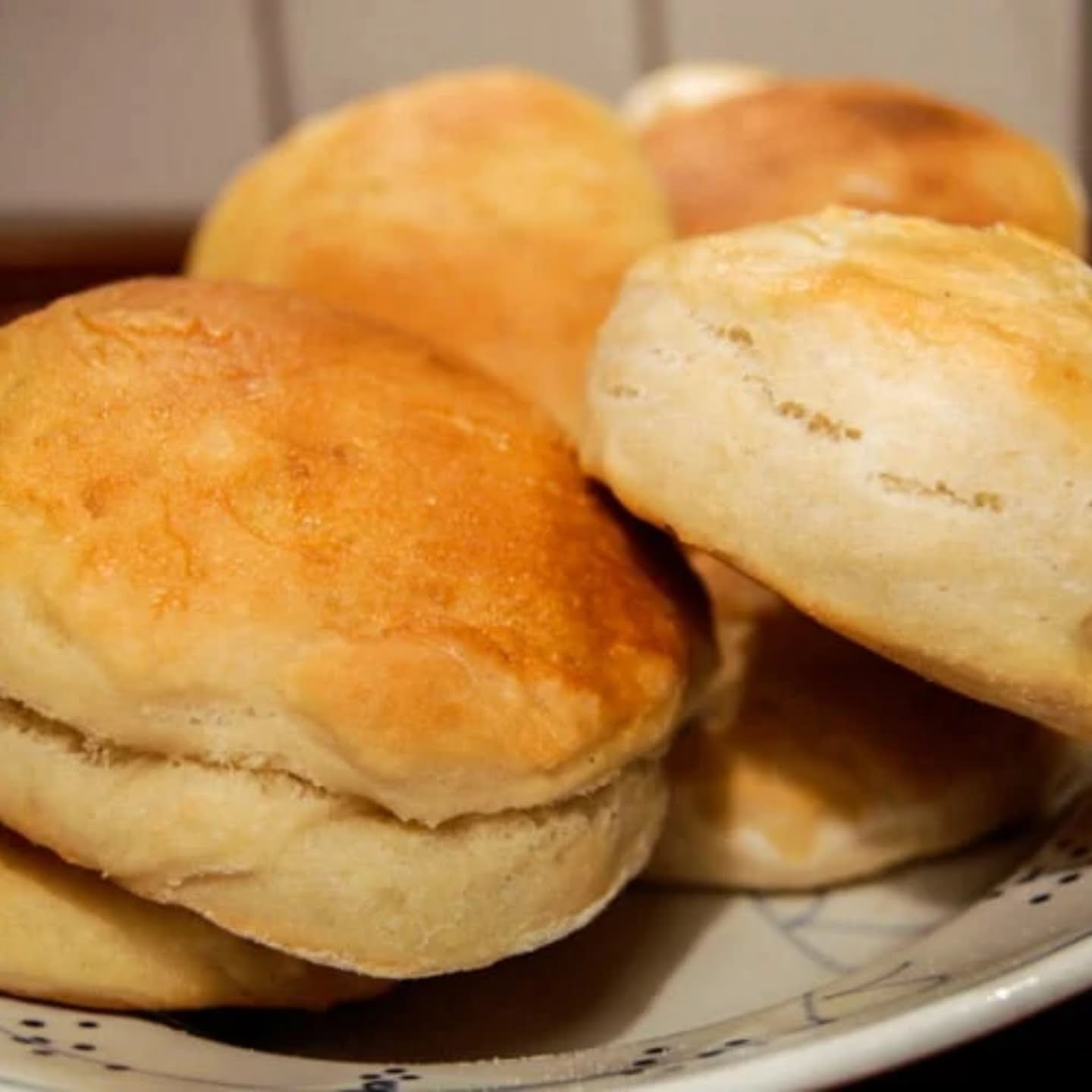 If you want more biscuits to enjoy with your savory chicken, these yeast biscuits are a must-try! The biscuit recipe requires no butter, giving your biscuits a characteristic flakiness and lightness.
They take less than an hour to make and are absolutely delicious.
If you're rather into something chewy and dense, you'll love this fantastic fried dough recipe.
Whether for a barbecue or juicy fried chicken, baked beans are a side dish that can't go wrong.
It's a classic that's been enjoyed for years and will deliver a worthwhile dining experience for you.
Add smoky bacon slices for enhanced flavors, and let it firm up after baking for at least ten minutes before serving!
Mashed potatoes are probably the standard for all meat meals, and you'll love this recipe for your chicken!
It's made with russet potatoes and seasonings, including black pepper and garlic powder.
Top with melted butter and parsley to enjoy!
These potato wedges serve excellently as side dishes and appetizers!
Cut russet potatoes into wedges, and combine with olive oil, garlic, sea salt, paprika, and black pepper.
Sprinkle with parmesan cheese and bake till tender!
Fried green tomatoes are a dish from the best southern comfort food recipes and are an absolute delight to have with fried chicken.
The recipe basically wants you to coat green tomato slices in a cornmeal batter and fry them till they're golden brown.
Salt these slices and enjoy with a buttermilk dressing!
This true southern staple requires only four ingredients to deliver refreshing flavors with your fried chicken.
The fresh flavors come from the yellow squash, while you get other amazing tastes from the cheese, mayonnaise, and wheat crackers.
Black-eyed peas combine with a few other veggies to make a great salad for a wide range of meat dishes.
It requires no cooking at all, so get your mixing bowl to combine your favorite veggies, including green peppers, green onions, grape tomatoes, and parsley.
Refrigerate for about an hour before serving.
If you have fried chicken in the heat of summer, you definitely want something refreshing with fresh herbs and veggies like this barley fresh corn salad.
It's made with sweet corn, cherry tomatoes, maple syrup, and other fresh veggies, including green beans or lima beans.
Ensure to add just a touch of salt and pepper to taste.
Virtually everyone loves potato salad as a side dish for meat dishes.
The flavors you get from the veggies, hard-boiled eggs, seasoning, and mayo make the dish the perfect side for your fried chicken.
Garnish with paprika or parsley and serve cold. If you'd rather forgo the salad for pie, see this delicious potato pie recipe.
Fried okra is a decadent side dish you'll absolutely love with your fried chicken. The amazing dish gives you amazing flavors and texture and adds a degree of attractiveness to your plate.
The ingredients for it are simple and can be easily fetched from your pantry or grocery store. Allow cooling for a few minutes before serving.
Fried okra doesn't only go with chicken; it also pairs perfectly with some of these delicious Sunday dinner soul food recipes.
This classic green bean recipe features green beans, yellow onions, bacon, chicken broth, salt, and pepper.
It's a great addition to your fried chicken meal and takes less than an hour to get ready.
The seasonings are flexible, and you can make your dish as tasty as you want.
This easy peach cobbler recipe requires just six ingredients, and you can have the dish ready in 45 to 60 minutes.
The peach cobbler gives you a unique peachy taste to enjoy with fried chicken.
Serve hot with the chicken, and enjoy!
Hush puppies are a classic southern staple that pair excellently with fried chicken, among other meat meals.
They're made from cornbread and a few other ingredients to deliver additional savory flavors to your meal.
These are meant to be enjoyed hot with your chicken.
This Mediterranean-style pasta salad gives you lots of refreshing flavors from an array of fresh veggies in the mix with Rotini pasta.
It comes with a lemon dressing that seals the refreshing feel and adds a depth of flavor to your chicken.
Serve with fried chicken when cool to enjoy!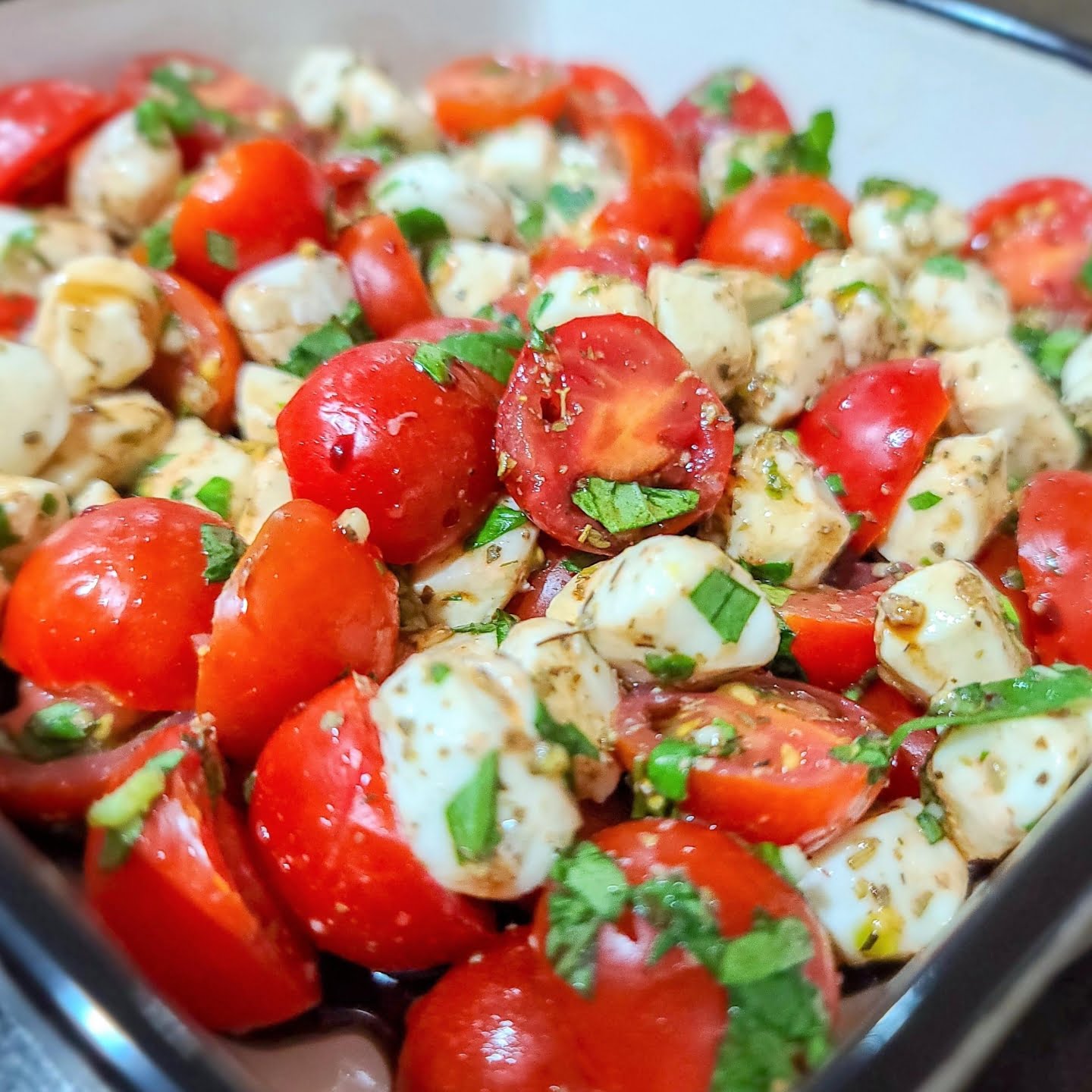 The cherry tomato mozzarella salad adds juiciness, redness, and sweetness to your plate of fried chicken.
It comes with a honey dressing that balances just perfectly with the taste of the seasonings.
It requires no cook time and takes just ten minutes to assemble.
You're in for a treat with your fried chicken when you pair it with deliciously cooked corn on the cob.
This corn is cooked in butter and milk to deliver a light, tasty side dish with your chicken meal.
Serve hot, and enjoy!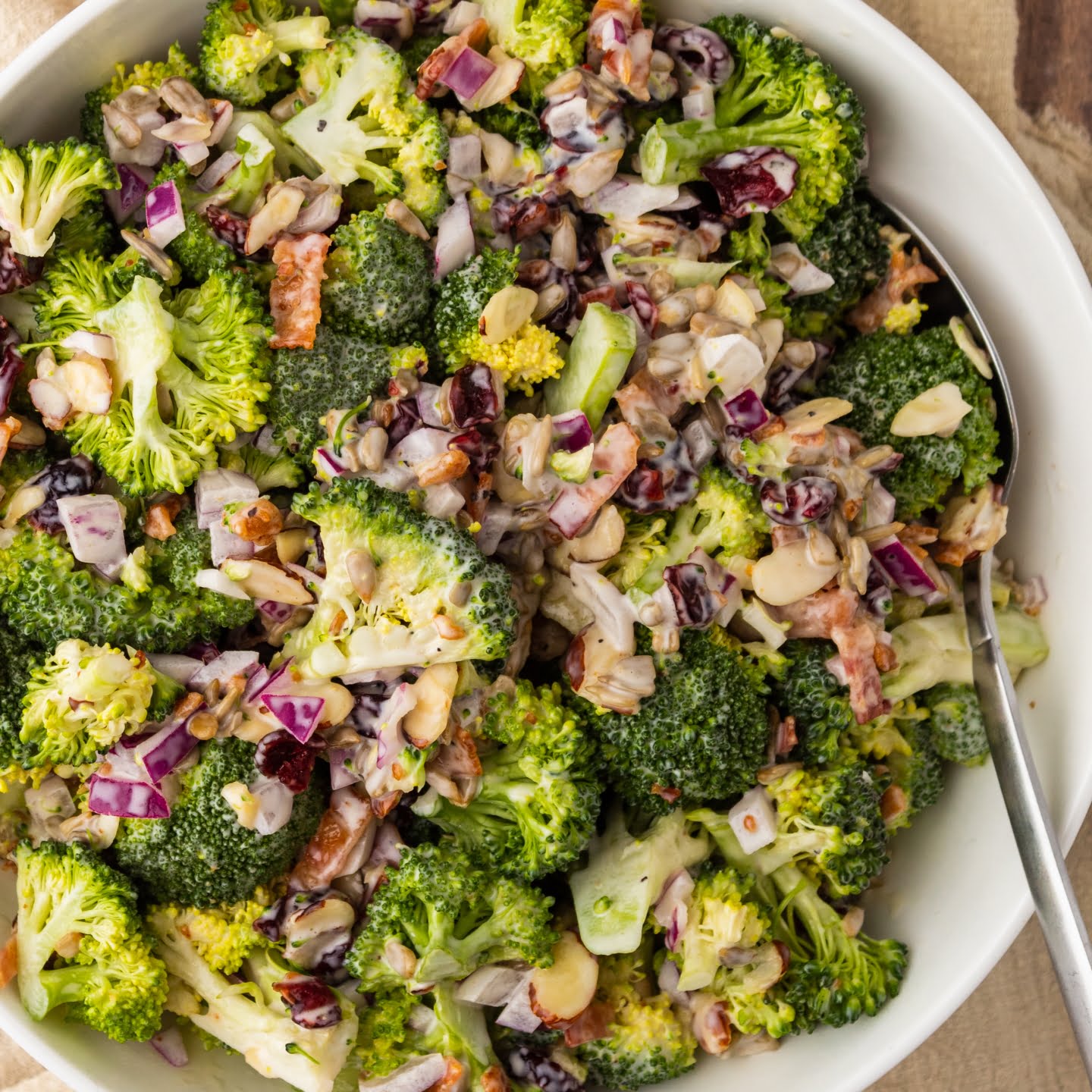 If you're into much healthier sides for fried chicken, this crunchy broccoli salad is your go-to option.
It combines broccoli florets, sunflower seeds, sliced almond, and dried cranberries to make a refreshing and delicious salad!
Add pepper and salt to taste as desired.
Sides for fried chicken takeaway
These are some of the best sides for fried chicken to try today! They're recipes with easily accessible ingredients that won't bore a hole into your pocket to have a nice meal. Share with a friend or family today to spread the cheer and delicious goodness! While at it, check out these amazing American comfort food per state.
🍳 Related Recipes
If you want to learn more about Southern food, I invite you to read my article on Southern seasonings that you must have in your pantry.
You can certainly serve any sides for fried chicken with a delicious southern smothered chicken or fried pork chops for a Sunday soul food dinner.
Love this side dish recipe? Please leave a 5-star 🌟rating in the recipe card below and/or a review in the comments section further down the page.

Try one of my comfort side dish recipes for your next family meal! And if you have any questions, I'm here to help!