Whether you're looking for comfort foods to warm you up on cold nights, satisfy your cravings or get you through times, these best tried and true american comfort food recipes are sure to hit the spot every time.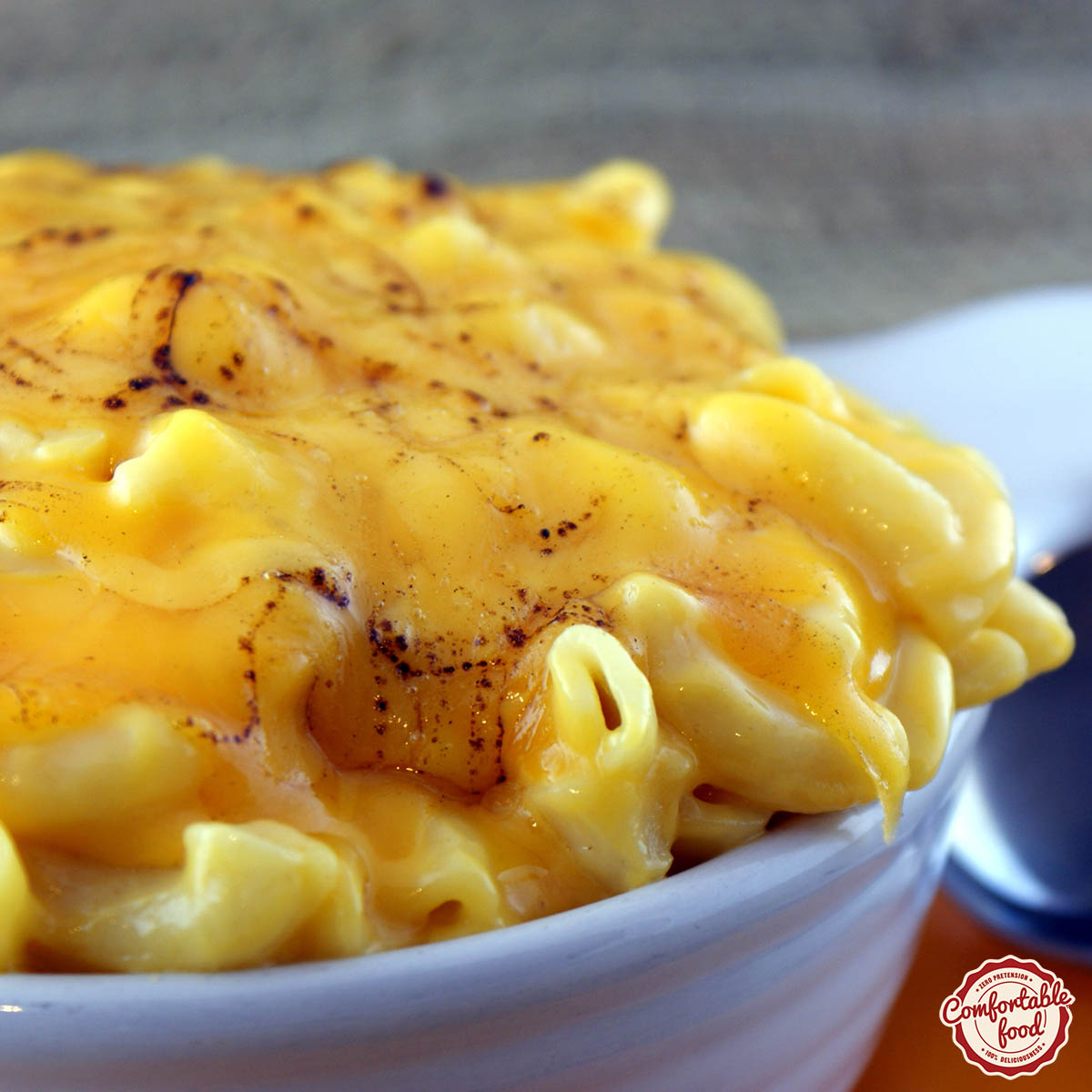 Contents
We all know comfort comes in many forms - a slice of chocolate cake, a plate of mac n cheese, a warm bowl of chicken noodle soup, scoops of your favorite ice cream flavor, etc.
While we all have comfort food of choice, its essence, as the name suggests, is to cheer us up, even if it's for a moment. That's why most of us reach for something savory, cheesy and full of carbs instead of a salad or fruit platter.
So in case you need something comforting, here are 50 proven comfort food recipes that are sure to uplift your spirits and put a smile on your face - desserts, appetizers, dinner and breakfast recipes included.
If you are on the move and looking what to eat in a specific state, then check out my list of best american comfort food per state.
🍕 Top 10 Best Comfort Foods In America
Treat yourself to these classic American-inspired comfort food recipes.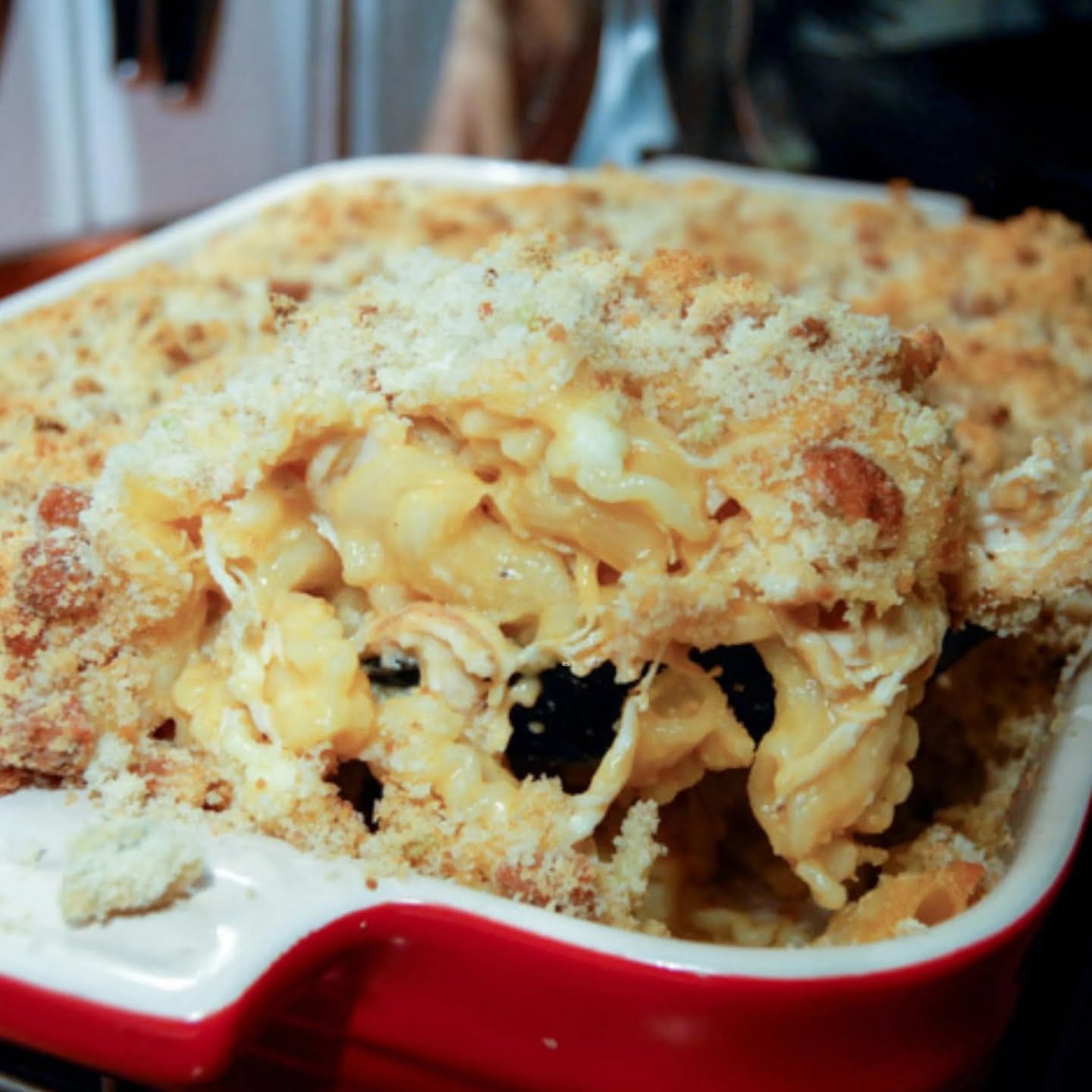 When it comes to classic comfort food recipes, nothing beats macaroni smothered in a creamy, cheesy and spicy sauce with a golden brown breadcrumb crunch on top.
I guarantee your family is going to love this creamy(and low-key dreamy) delight just as mine does!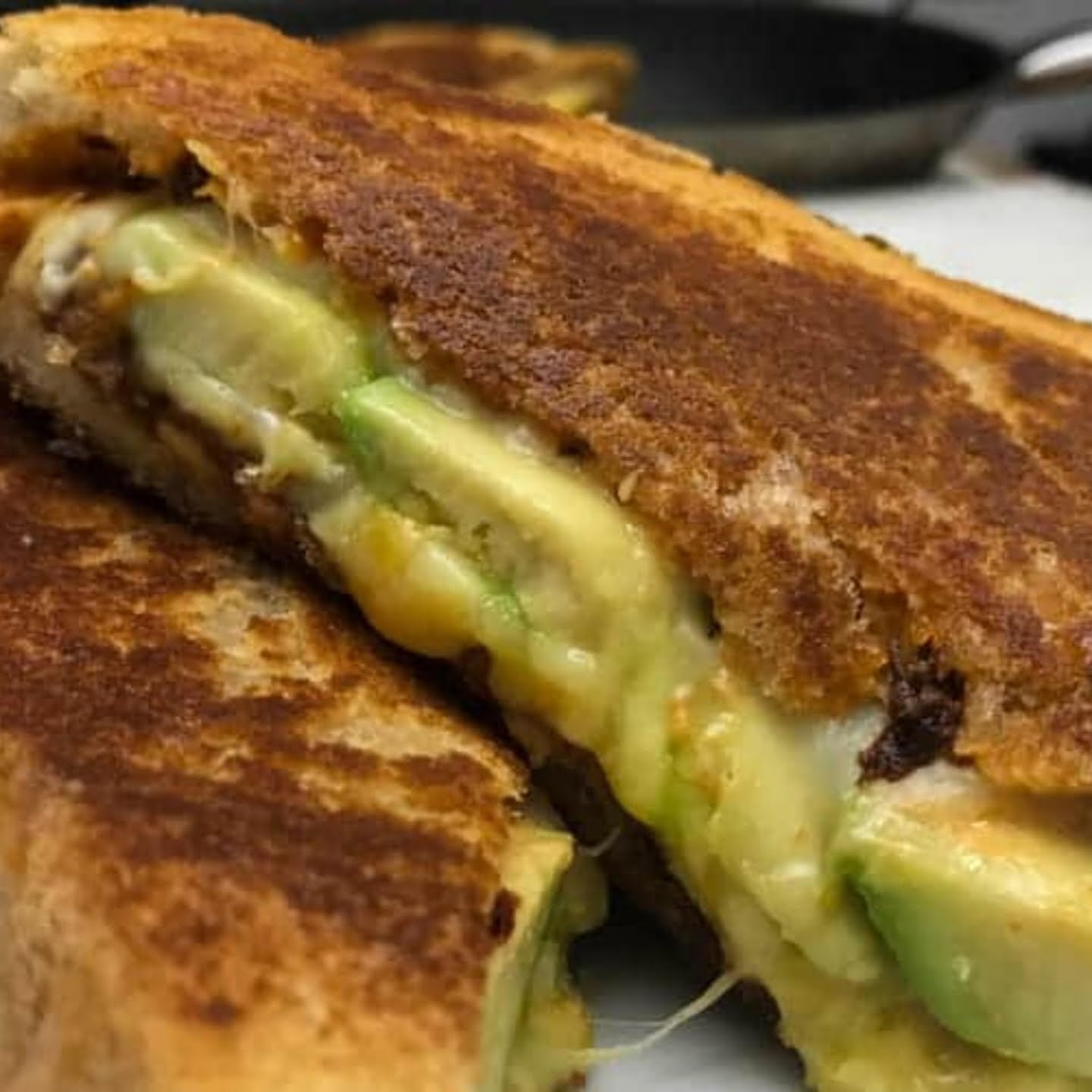 2. Grilled Cheese Sandwich
Dress up your grilled cheese sandwich with a touch of Mexican flavors. This version kicks it up a notch with a chipotle mayo spread, Mexican blend cheese and avocado.
Everyone will be back for seconds!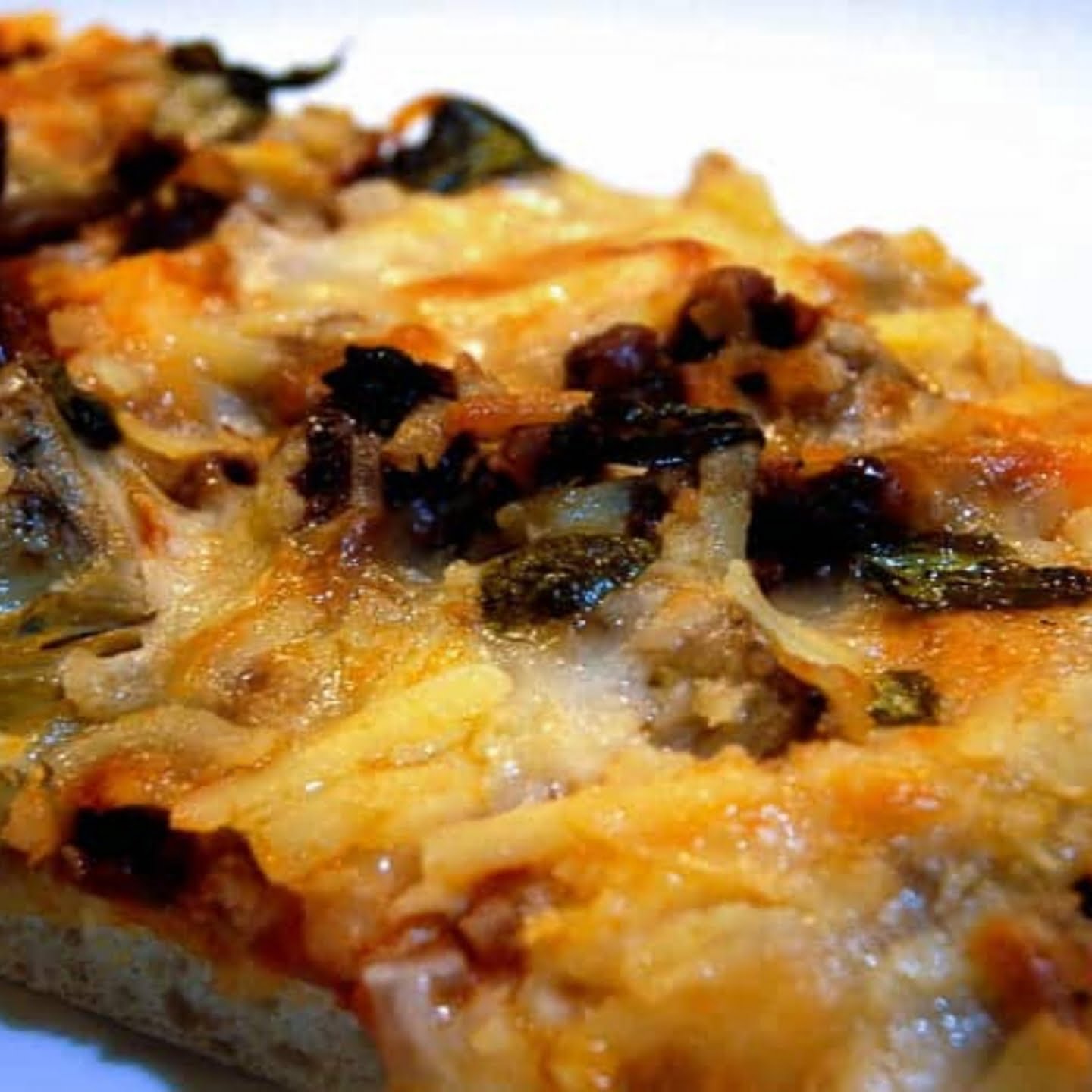 3. Chicken Pesto Pizza
Take your pizza night to the next level with a pesto spread and topping it with artichokes, sun-dried tomatoes and basil.
In 30 minutes, you'll have a restaurant-quality pizza with a Mediterranean flair.
This awesome recipe never fails to win compliments whenever I'm entertaining guests.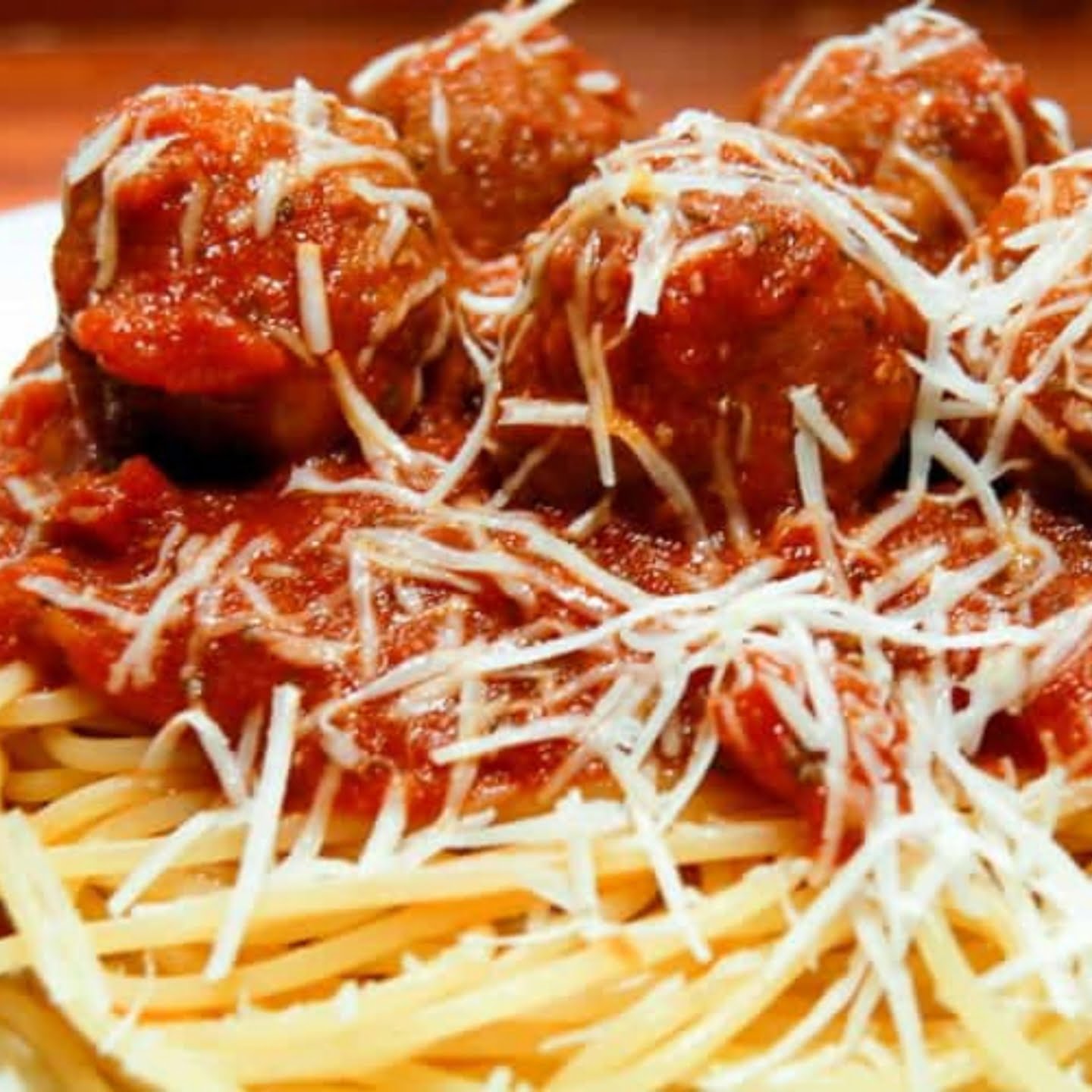 Italian tomato sauce, parmesan cheese, Italian-style breadcrumbs and a hint of nutmeg give this classic comfort food a perfect hit of flavor, amazing aroma, and a gorgeous texture.
Both you picky kids and guests alike will enjoy this.
Skip the takeout and make this easy fried chicken recipe that requires only a handful of ingredients.
You'll be rewarded with an ultra crispy and incredibly flavorful chicken that hits all the savory and spicy notes you love.
Don't forget the gravy!
This is the perfect comfort food recipe for when you need a double dose of comfort.
It's outrageously cheesy, creamy and rich with a perfect blend of cheddar and smoked gouda cheese. Yum!
Looking to recreate those crispy, golden-yellow fries from your fav local joint at home? This easy recipe is all you need.
The fries are double-fried, giving them a satisfying crunch, leaving the interior nice and soft.
Serve the fries with a ranch dressing and buffalo sauce mixture as a dip and thank me later.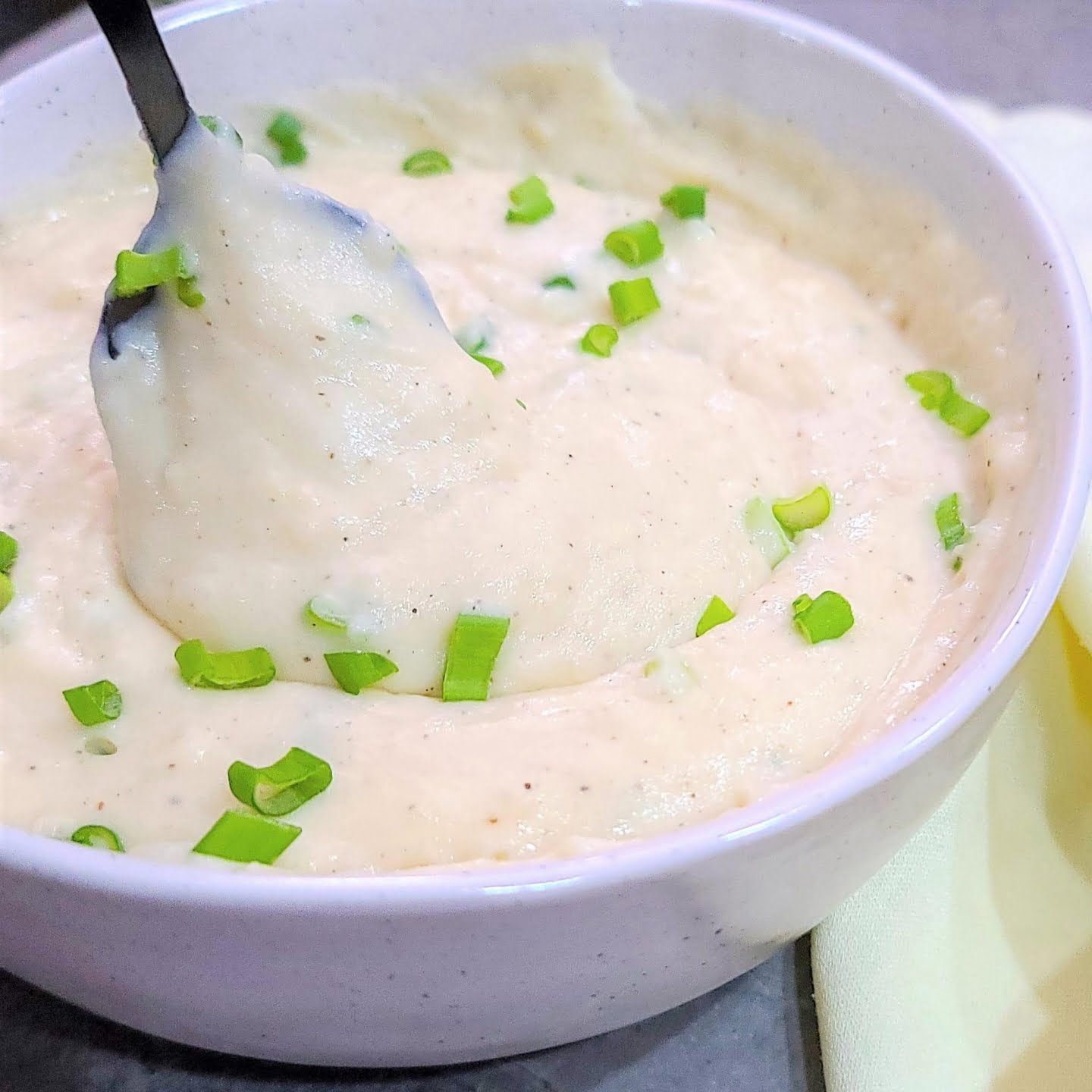 This garlic parmesan mashed potatoes recipe delivers garlicky, creamy, cheesy deliciousness in every bite.
This flavorful side dish is fantastic served alongside roasted chicken, pork chops, steak, or meatballs.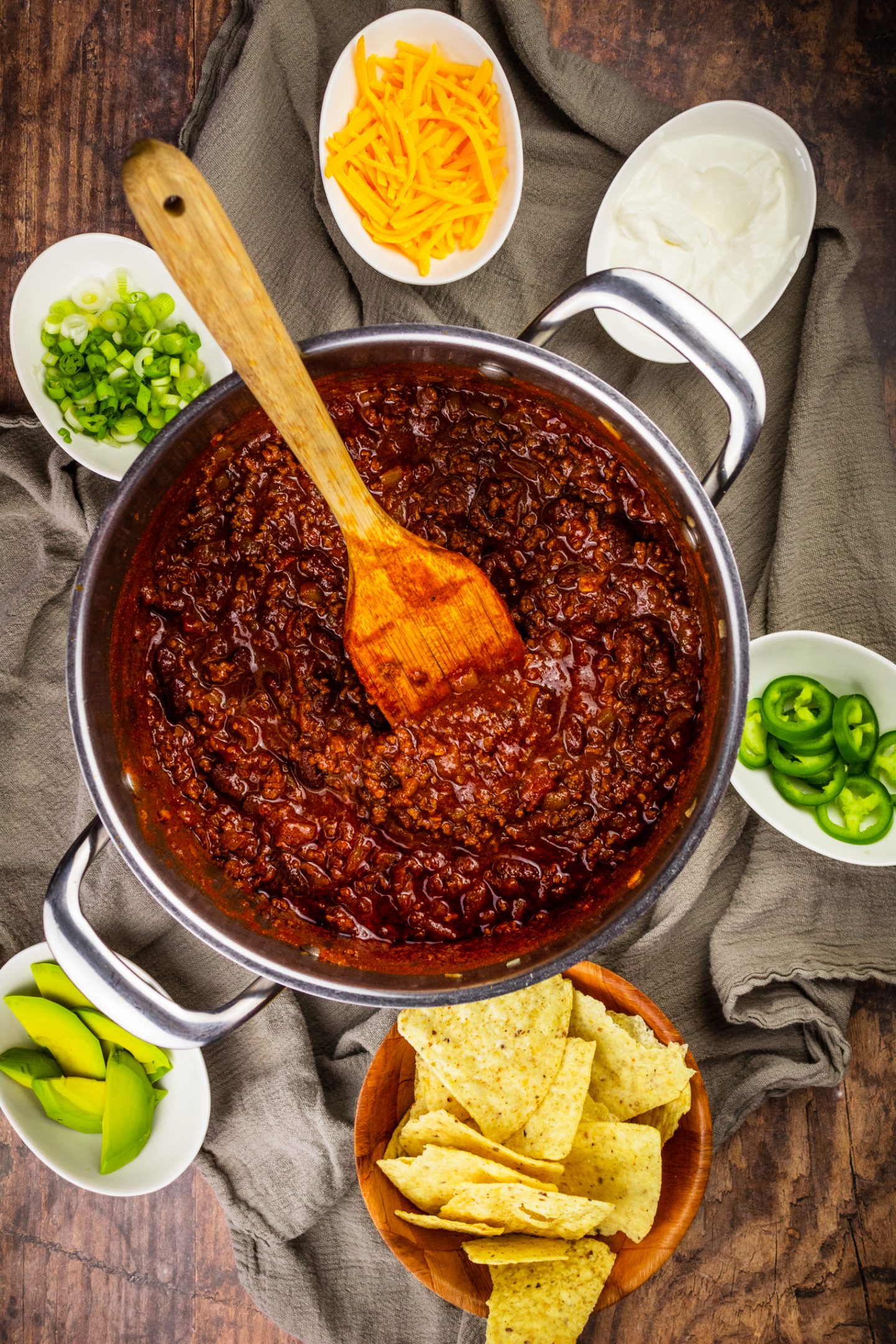 This fantastic beef chili recipe is one of the best comfort food recipes to serve on a chilly night.
It starts with ground beef and a flavorful tomato sauce made of canned whole tomatoes, beef broth, tomato paste and aromatics. Add beans, cook for a few minutes and you have yourself a delicious chili.
If you prefer to use dried beans, you can simply make it in a slow cooker.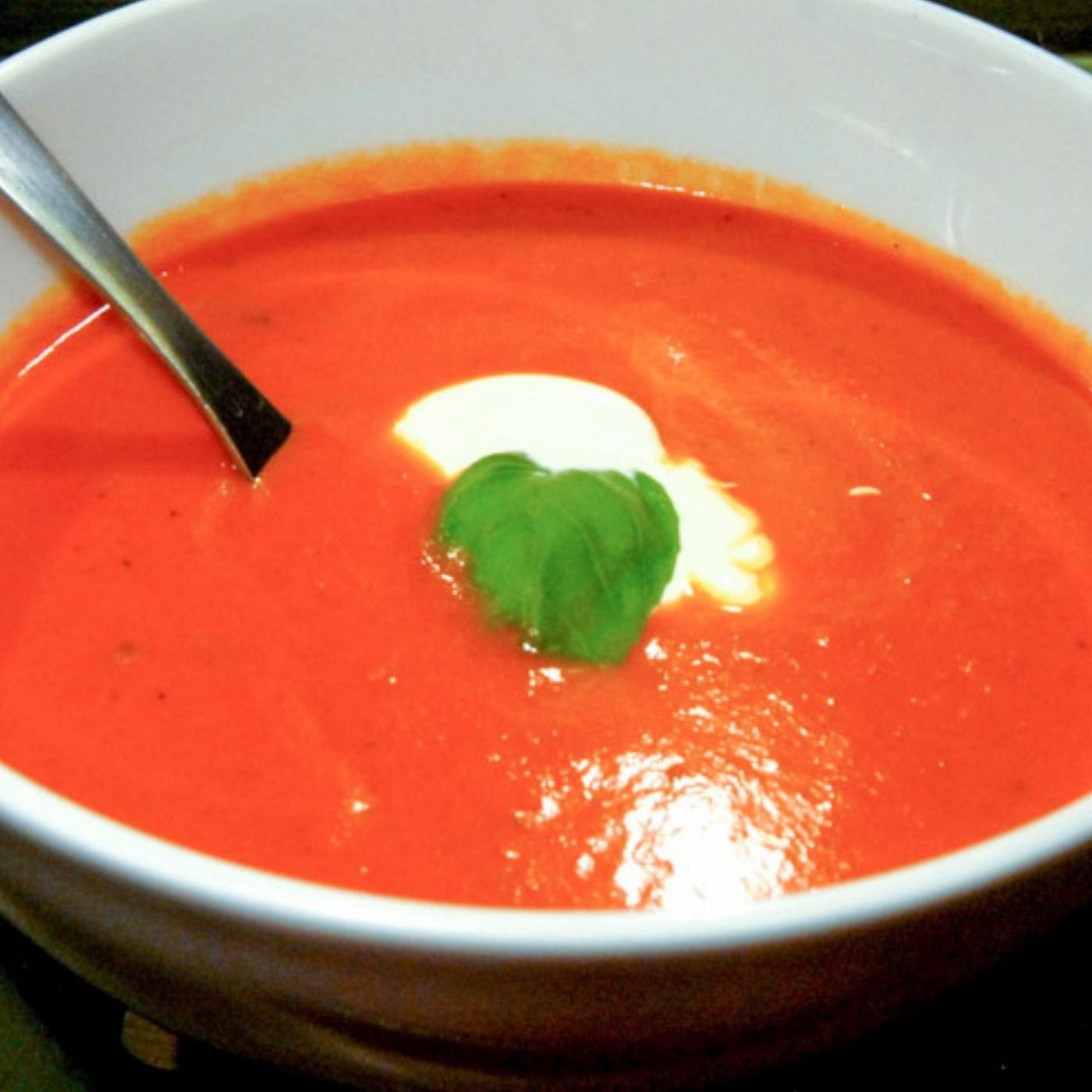 Is there anything more comforting on a cold day than a piping hot bowl of tomato soup? Especially with a side of crispy, gooey grilled cheese sandwich.
This combo is a heavenly and definite winner.
🍲Dinner Comfort foods
All your favorite comfort food recipes are on this list.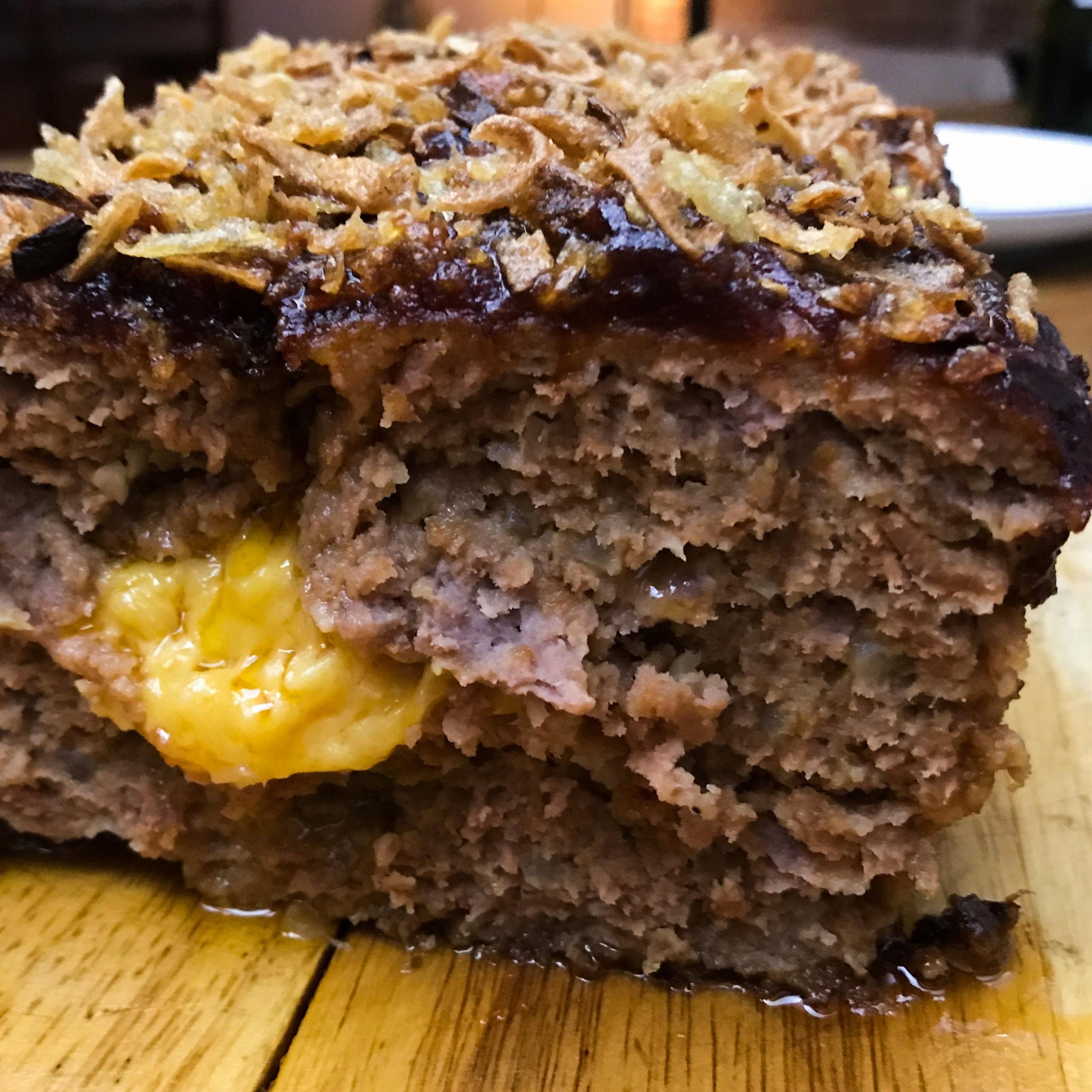 Wow your family and friends with this delicious twist on classic comfort food. Meatloaf is stuffed with gooey cheese and covered with BBQ glaze and crispy onions.
Brace for a blast of juicy, cheesy, savory goodness in every bite.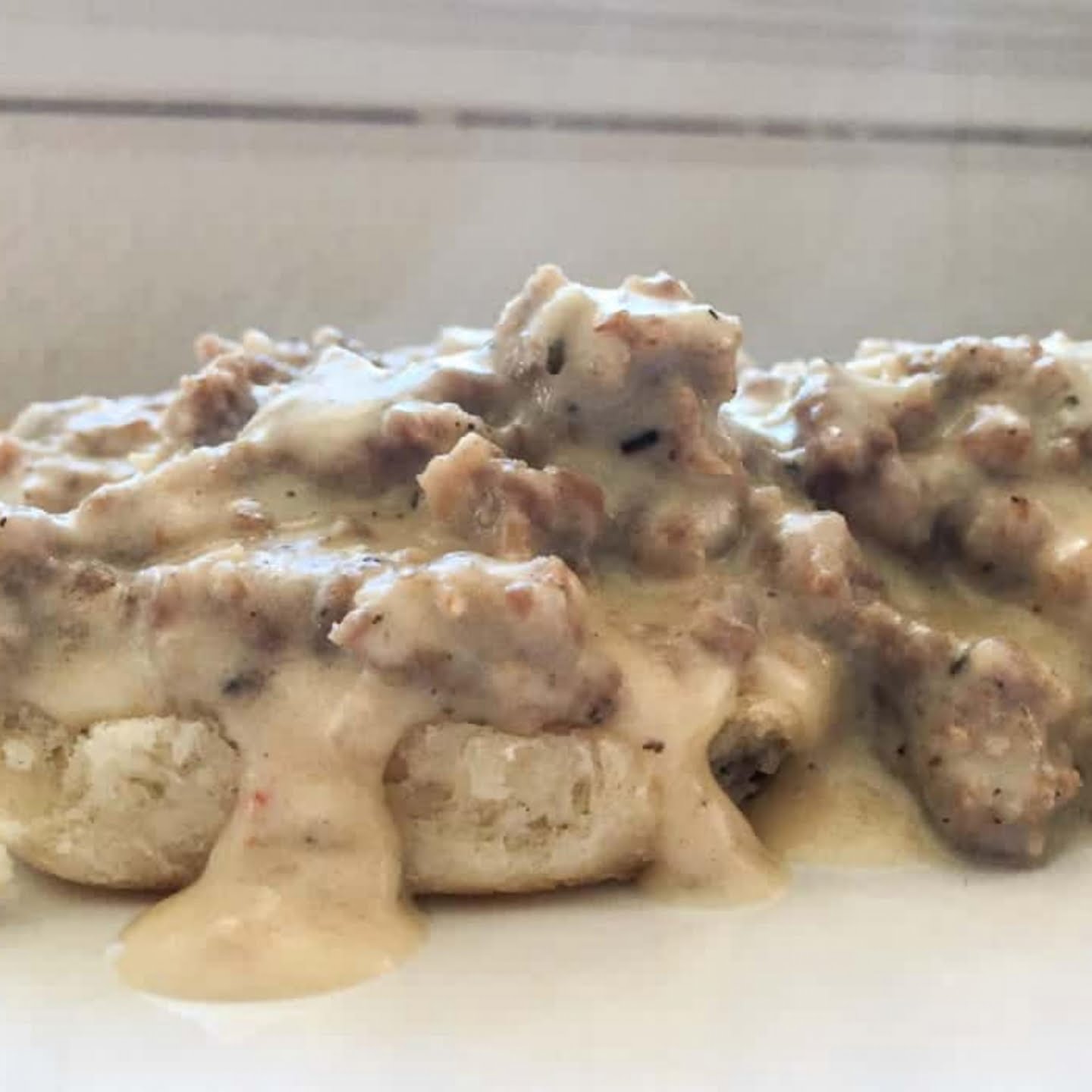 Your tastebuds are sure to find their happy place with this family favorite. Flaky buttermilk biscuits are smothered in creamy, savory sausage gravy for a fun, hearty breakfast.
It's insanely good; you'll never order delivery again.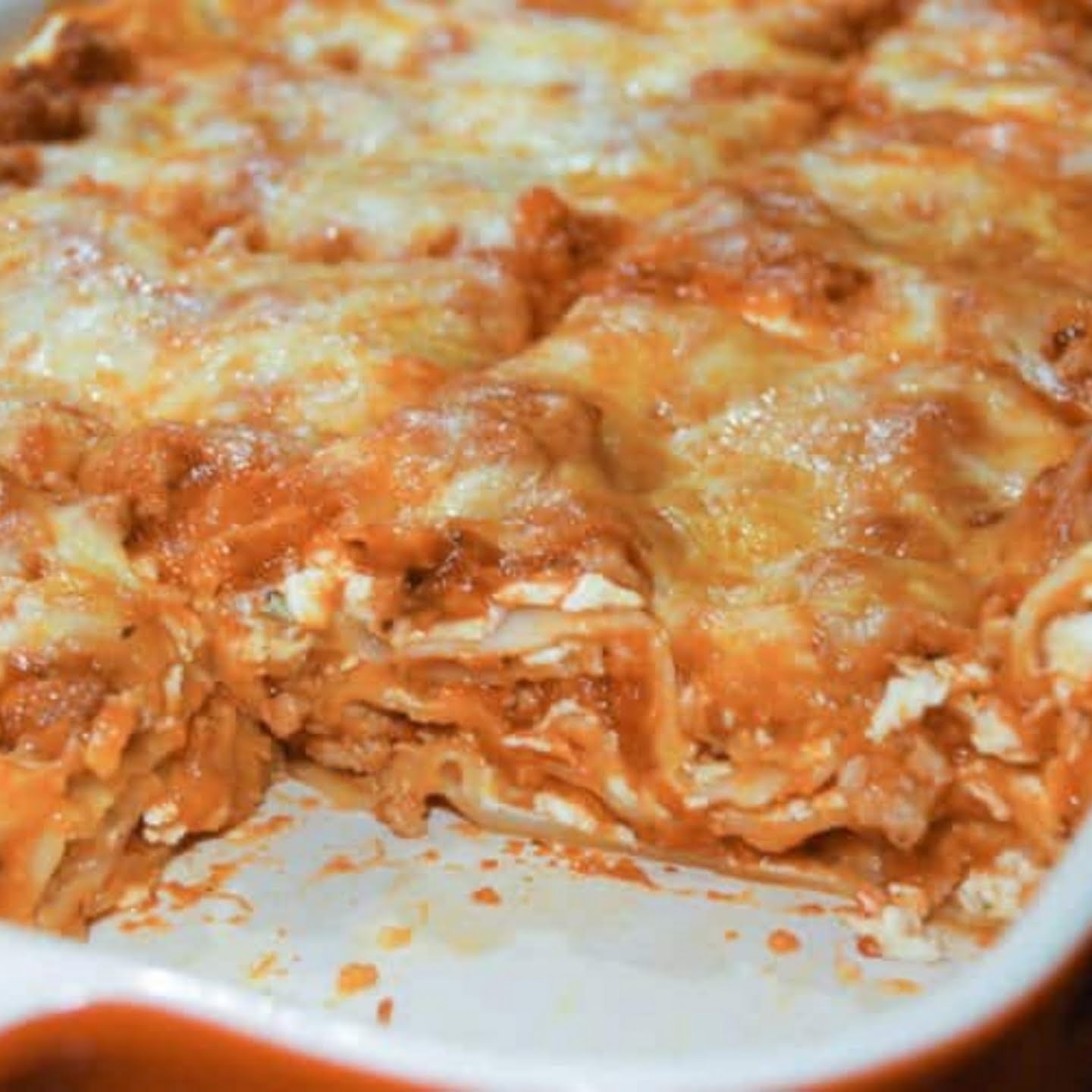 Nothing says comfort food to me than a plate of classic lasagna. And this is the easiest recipe you'll ever make.
It only takes 20 minutes to prepare and you can do it ahead of time and just pop it in the oven when you're ready to eat.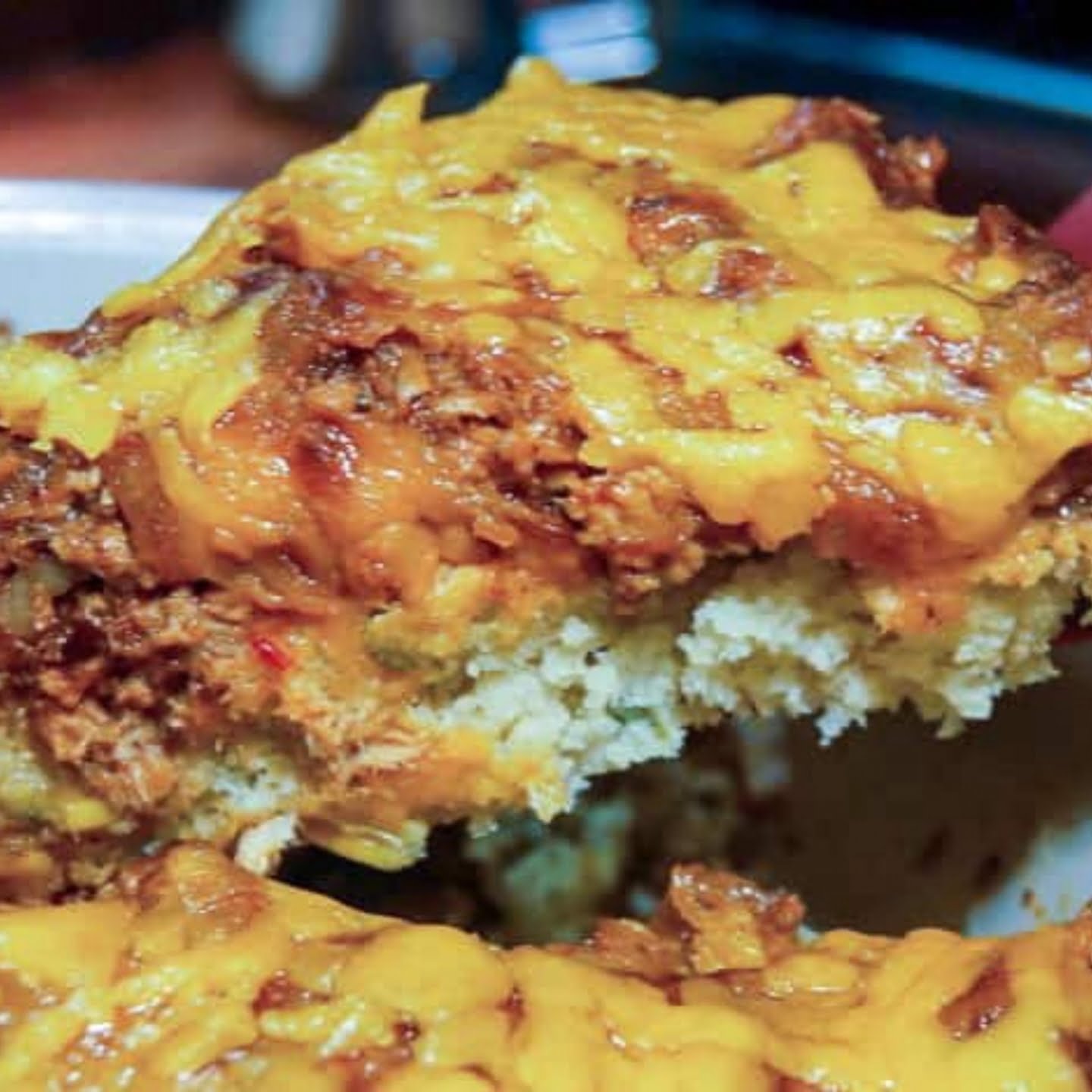 With a little bit of sweetness, a little heat and a little cheesiness, no one will resist this comforting dish, even the picky eaters in the family.
You can serve with a dollop of sour cream, Greek yogurt, or guacamole to take the edge off the spicy heat. But you can always reduce the amount of jalapenos.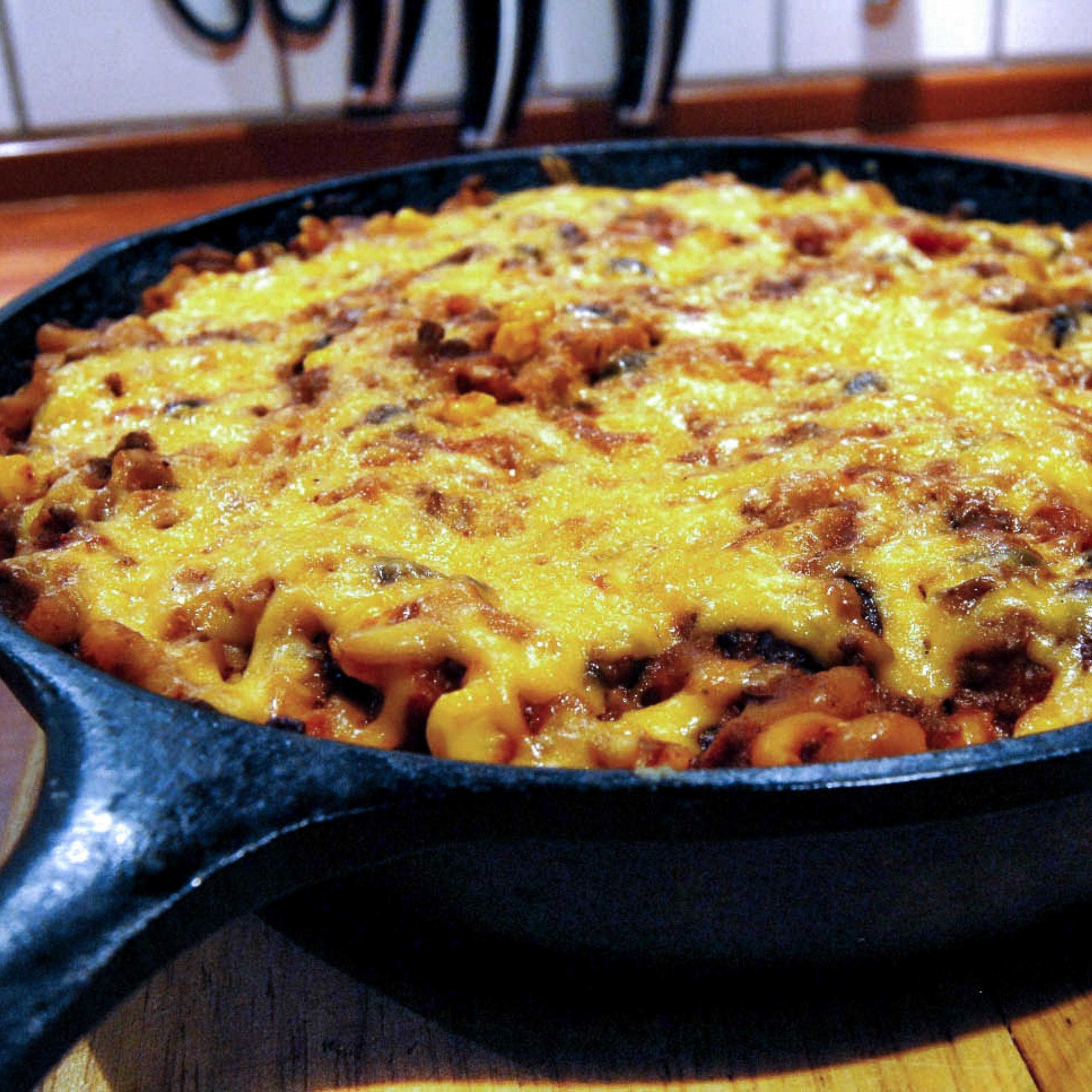 In my book, this is one of the best comfort food recipes in the world. It combines my favorite beef chili with a touch of gooey cheesy goodness of mac and cheese.
This recipe is quick, easy, uses pantry staples and packs a flavor punch. Bonus point in that it comes together all in one skillet -so cleanup is a breeze. You can't beat that!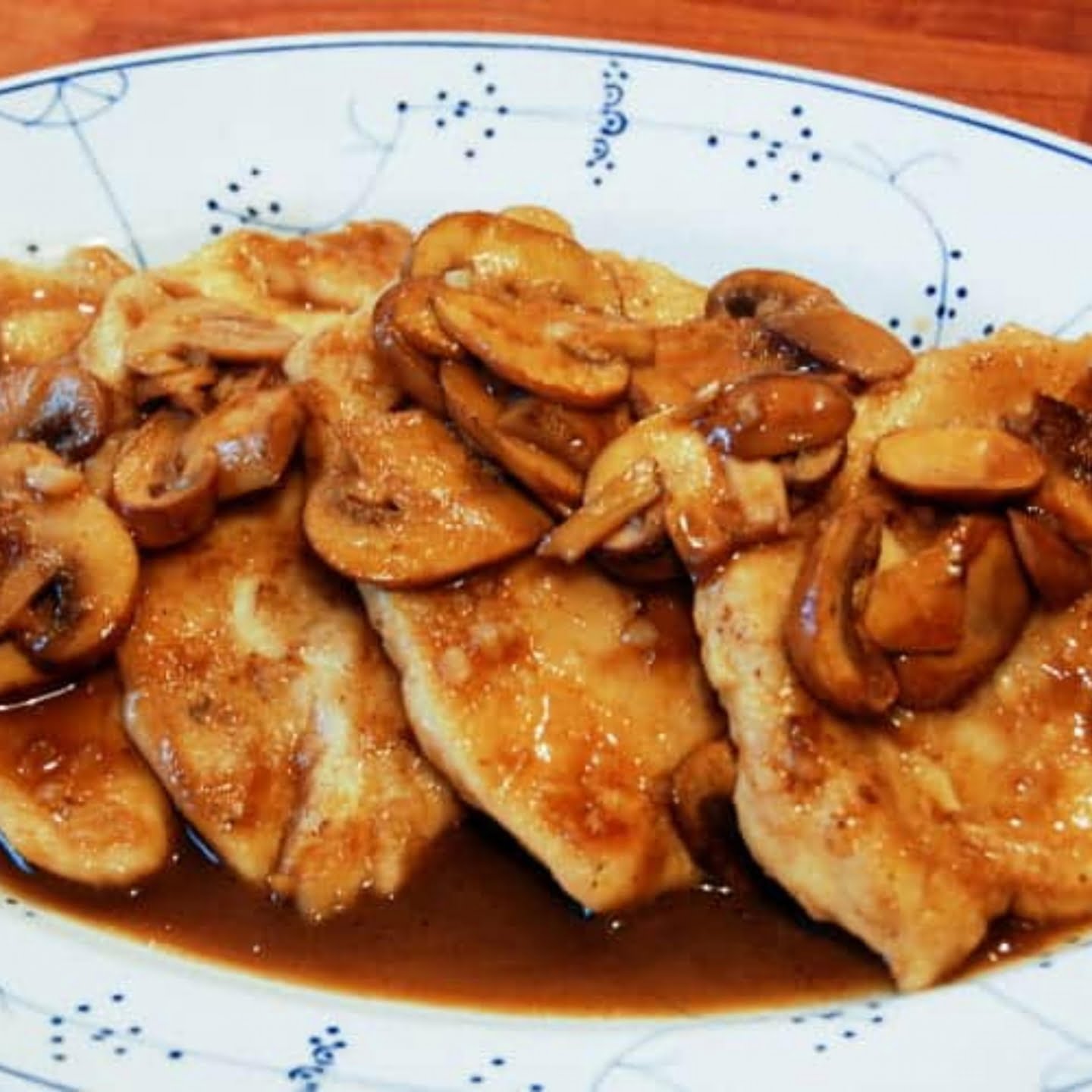 Chicken breasts, earthy mushrooms, zippy lemon juice, savory chicken stock and nutty, brown sugar-flavored marsala wine combine into one fine Italian comfort food dish that's guaranteed to be a hit with the entire family.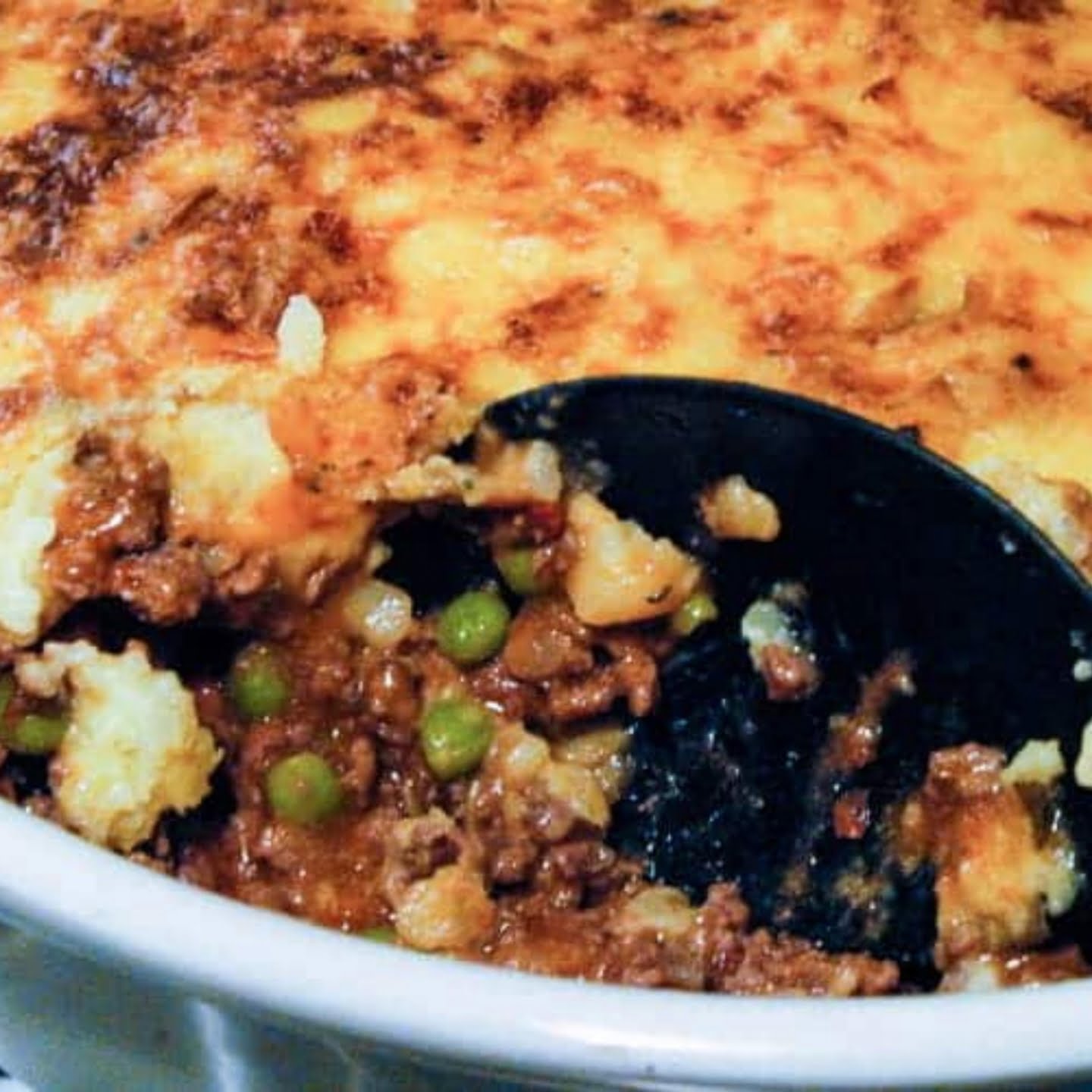 Comfort food recipes wouldn't be complete without shepherd's pie. This British classic is the epitome of comfort food.
Meaty, saucy filling of carrots, peas, ground beef and lamb baked under a layer of incredibly rich, fluffy mashed potatoes - what's not to love?
This will impress everyone you share it with.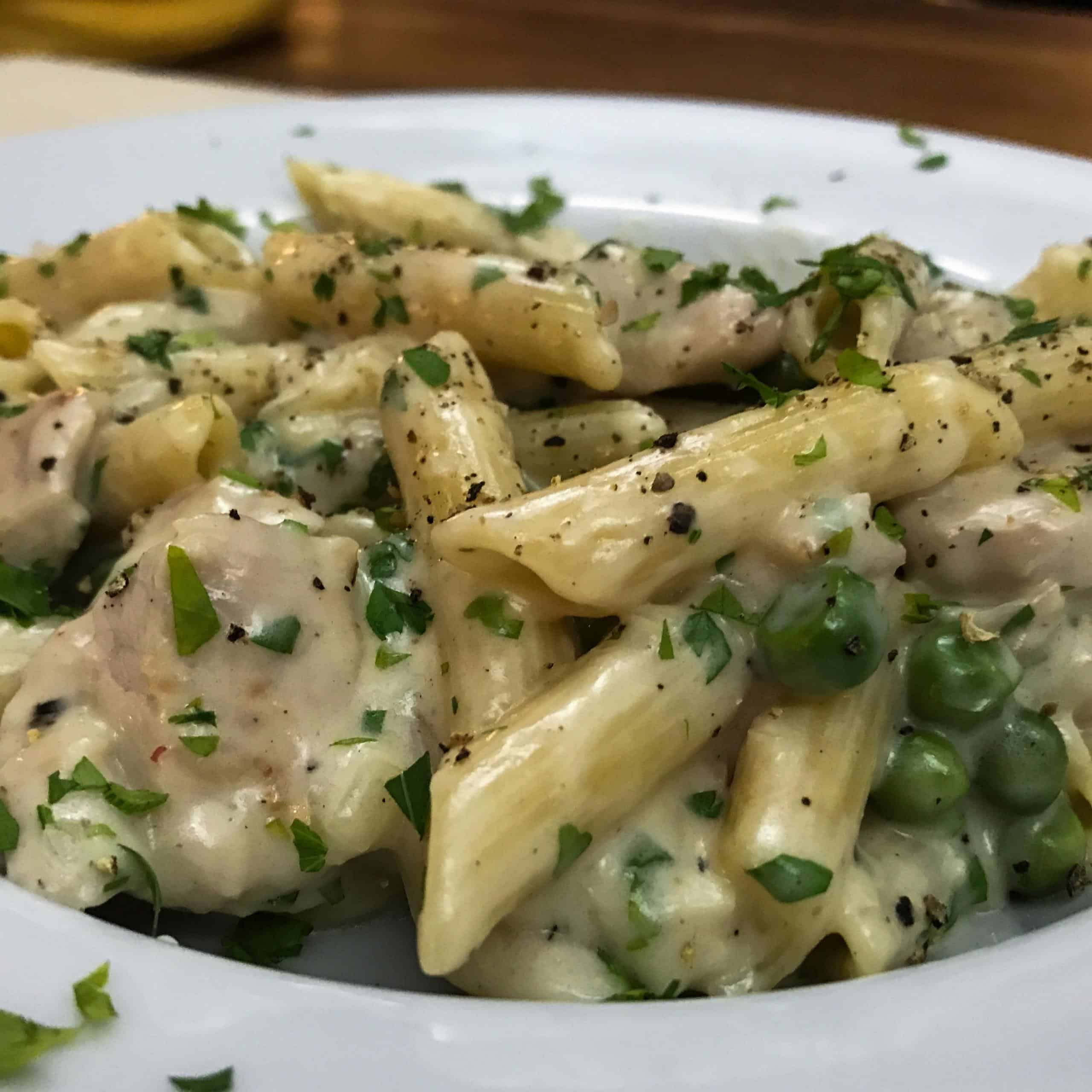 Looking for a quick, easy pasta dish to make for dinner tonight? This creamy classic will not disappoint.
Parmesan cheese and heavy cream are mixed into a creamy sauce and tossed with chicken, peas and pasta for a simple but delicious weeknight meal.
If you have seafood on hand or are in the mood for one, swap out the chicken for shrimp.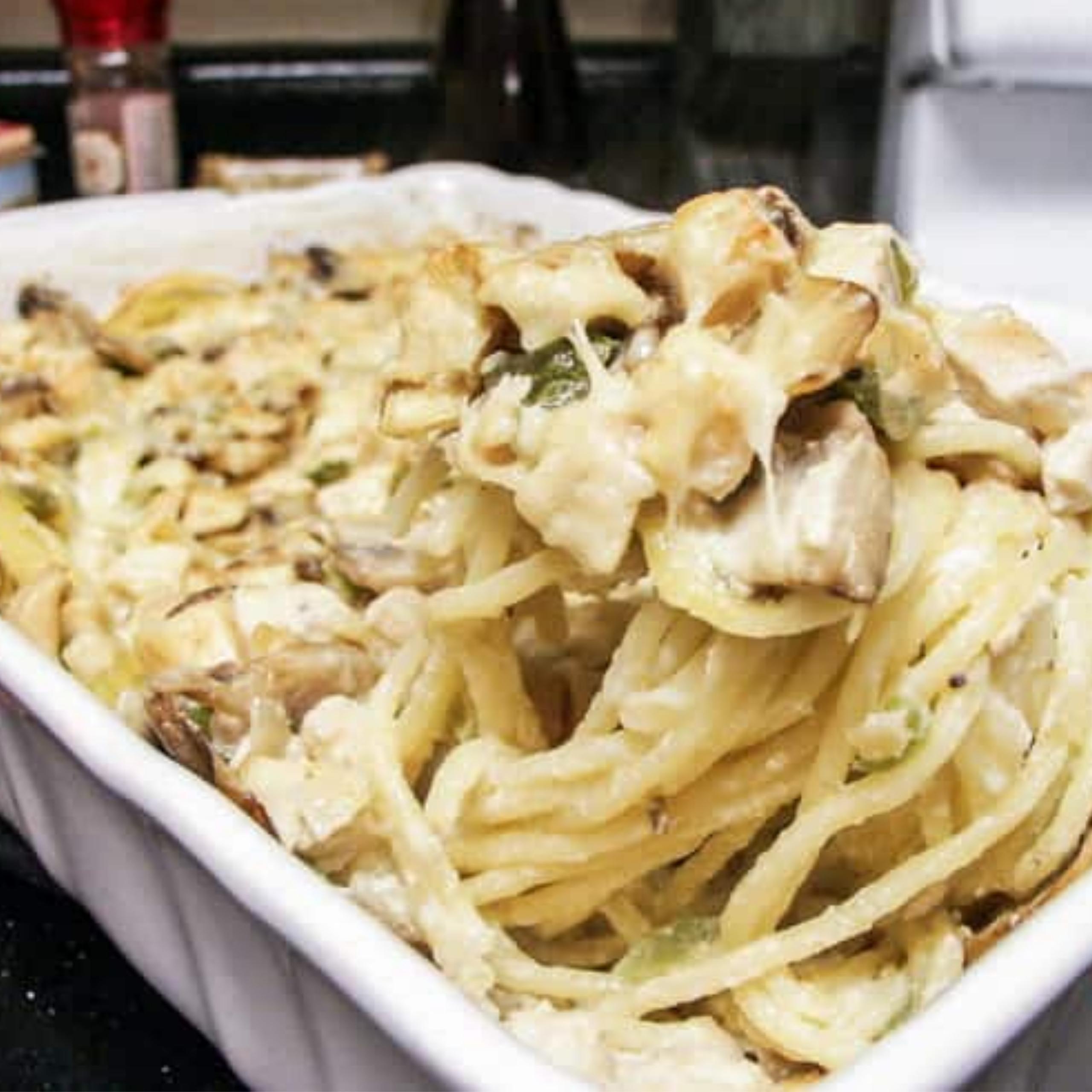 Who doesn't love digging into a comforting bowl of ultra-creamy, satisfying pasta on a cold winter night?
The incredibly flavorful mushroom sauce transforms pasta into a creamy, decadent meal that is sure to satisfy your comfort food cravings. This one is a winner.
This fantastic soup is pure comfort food in a bowl. It features lots of caramelized onions, wine, broth, dried spices and topped with a thick slice of toasted baguette in melty Provolone cheese.
Everyone will want seconds of this mouthwatering dish.
This is one of those burrito recipes that you're going to want to make over and over again.
It's so flavorful you may want to double the recipe and freeze the second one for a midday snack or quick dinner on game nights.
It packs a little heat, but you can easily adjust to make it kid friendly.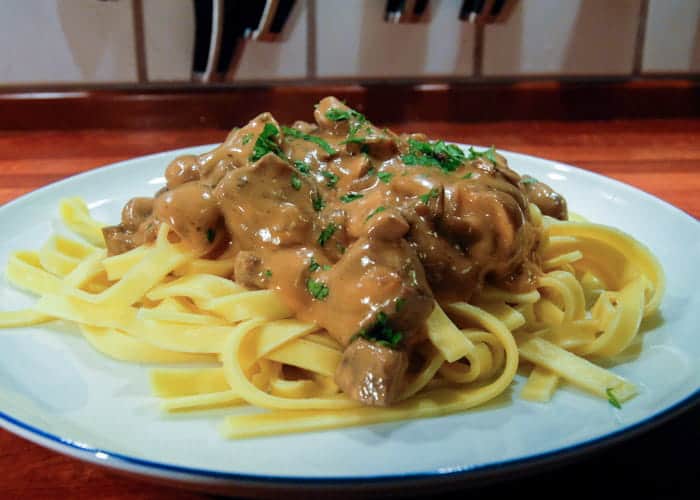 Ready in 40 minutes from start to finish, this hearty beef recipe is perfect for hectic nights.
This pasta dish doesn't require flour to thicken the sauce; it relies on cream of mushroom soup and sour cream.
After just one bite, you might just find your new favorite.
Say hello to one of the coziest comfort food recipes. It's everything you've ever dreamed of in one bowl - chicken breasts, bacon crumbles, kale, scallions and ranch seasoning all in a cheesy, creamy broth.
This deliciously rich slow cooker soup will warm you up on chilly nights.
You'll especially enjoy dunking slices of cheesy crostini in this warm bowl of goodness to soak up in every bite.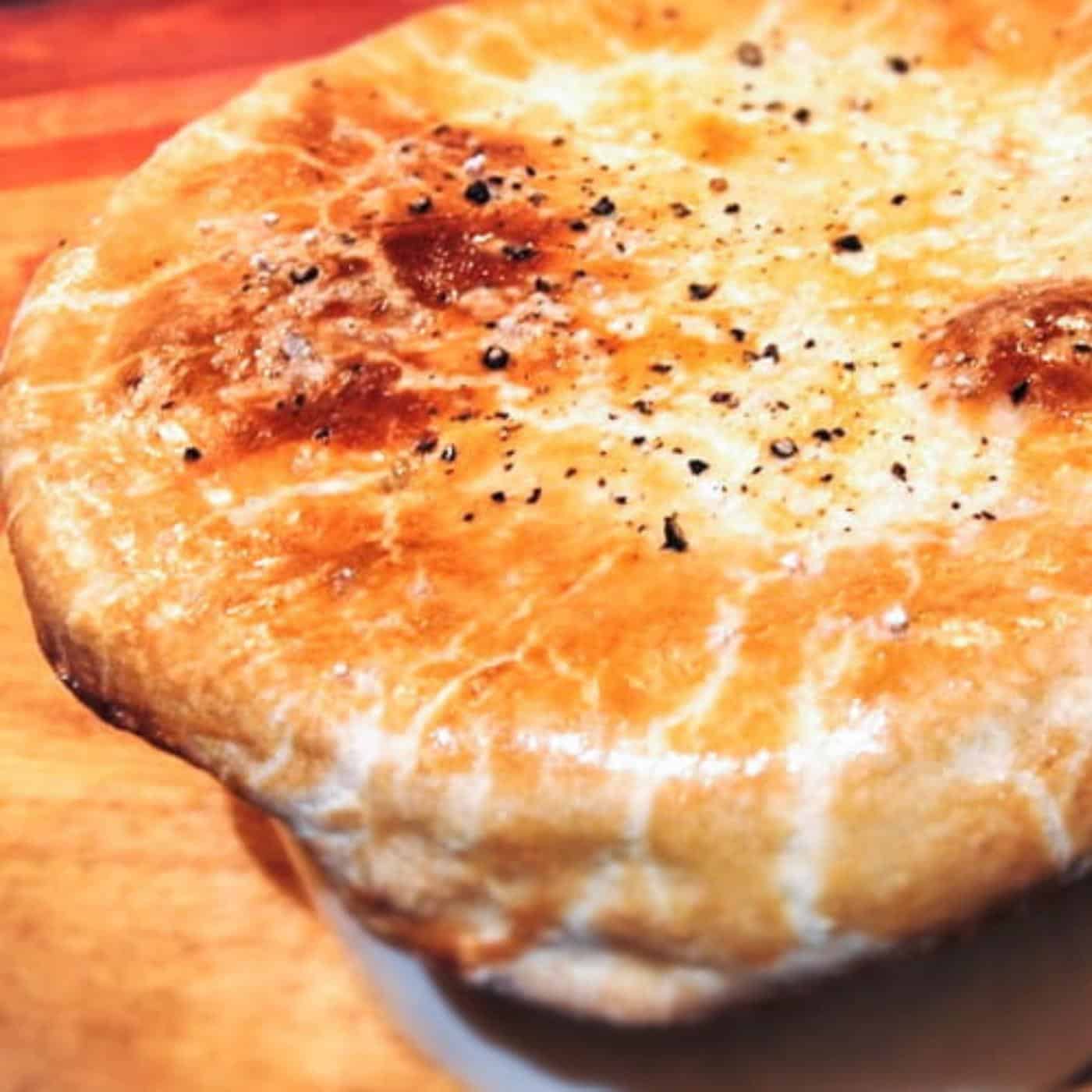 This glorious individual chicken pot pies with a delicious, savory filling and flaky, buttery crust will keep you warm, cozy and satisfied both body and soul on a cold fall night.
Make a big batch and freeze for busy nights when you need to get dinner on the table quickly.
Beef broth and tomato sauce blend with red wine, Worcestershire sauce, smoked paprika and Italian herbs blend to give this hearty stew an out of this WORLD flavor.
It goes well with mashed potatoes or any rice dish.
Chicken noodle soup is a staple in our households for a good reason: it has some nostalgic charm to it, it's easy to make from scratch with pantry staples and everything about it is soothing and comforting.
With the help of an instant pot, you can prepare this classic comfort food any day of the week. This recipe is a keep to see you through cold weather.
Take a trip down memory lane and whip up this classic dish. It's deliciously rich and creamy without the use of cream of chicken /mushroom soup.
With simple ingredients and a little prep work, you can have this scrumptious meal for dinner tonight.
If you have a hankering for a cheesy, creamy, flavorful comfort food without the hassle, this hotdish should do the trick.
It comes together in just a few easy steps.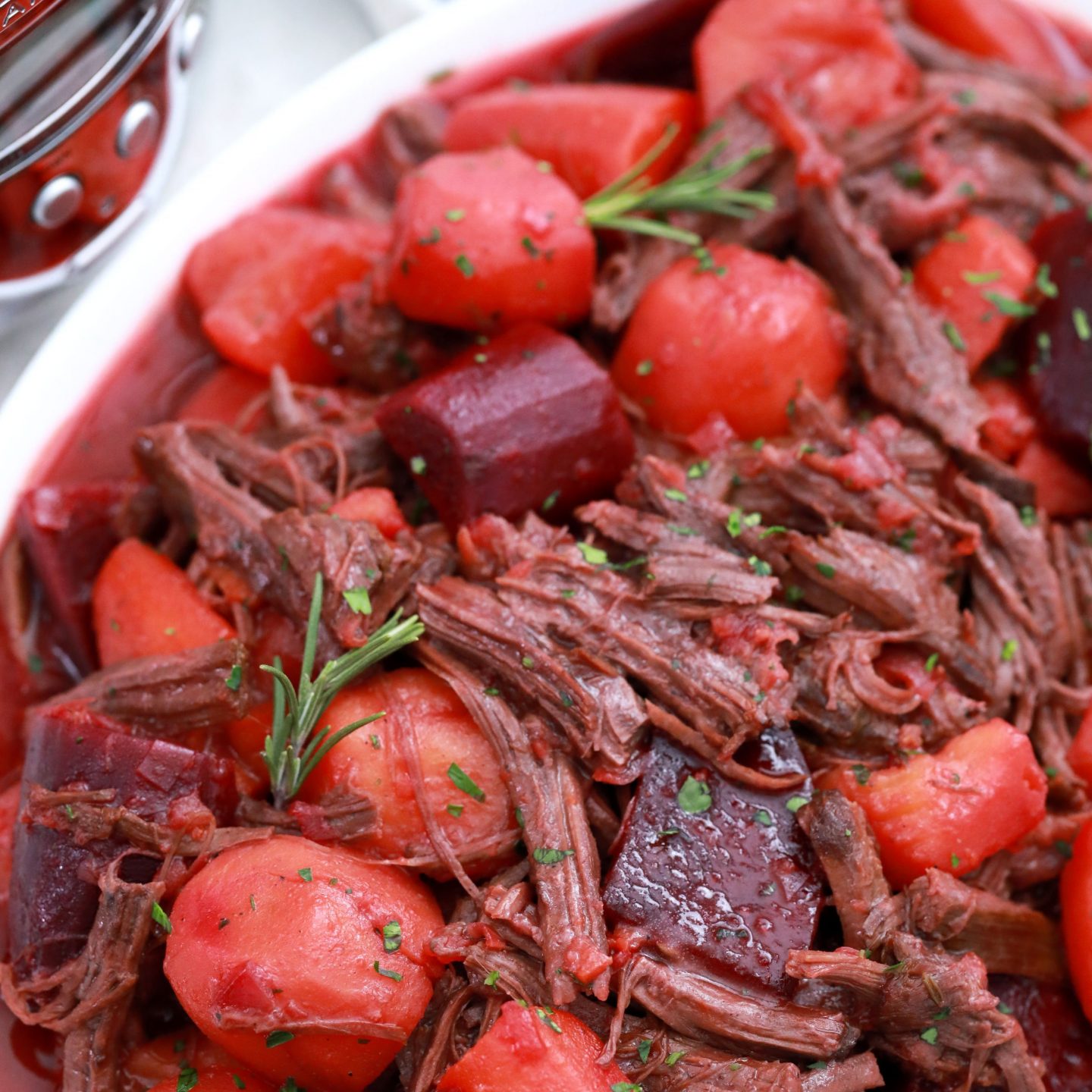 Fall apart tender, juicy and bursting with rich flavor, this instant pot roast will make an impressive addition to your Christmas or Thanksgiving table.
What's even better is that it cooks with a bed of tender veggies for a super satisfying meal.
No one can resist the comforting and homey goodness of this deconstructed soup version of the classic chicken parmesan. It's less fussy, but just as tasty.
So forget canned soup and try this amazingly rich soup bursting with the great, classic chicken parm flavors.
This eye-catching and indulgent tasting tamale is guaranteed to delight your dinner guests.
With flavor-packed ground beef filling and cheesy topping on a warm cornbread crust, this recipe is a keeper. One slice won't just be enough!
For a lighter version, sub ground beef for ground lamb or chicken. If you have leftover turkey even better.
🥞 Breakfast
Who said comfort food recipes are only limited to dinner? You can start your day right off with these comforting classics.
These breakfast recipes are perfect for any occasion and will satisfy your sweet and savory cravings.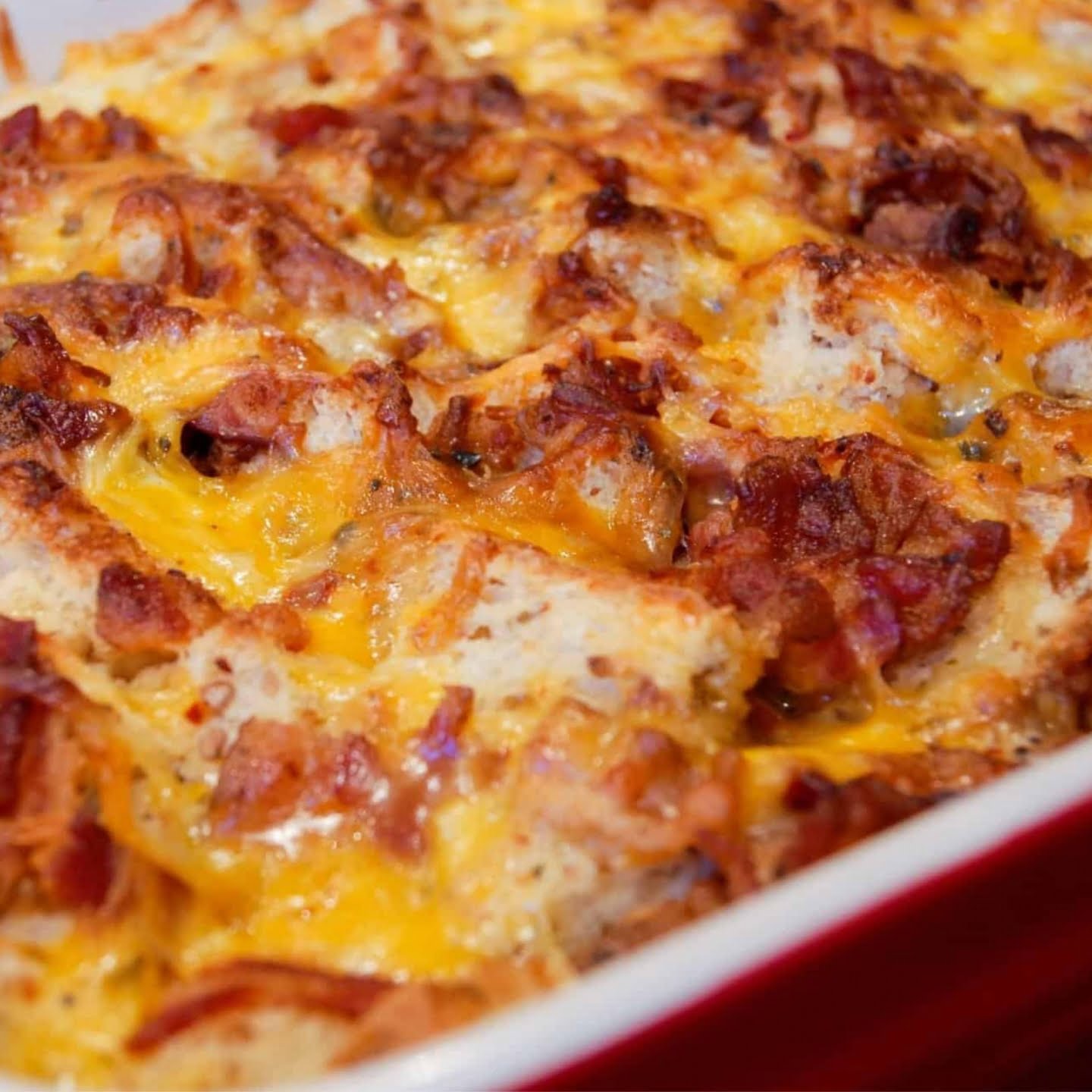 Everything's better with bacon and cheese and this savory breakfast casserole proves it.
Layers of crispy bacon, gooey cheddar cheese and egg-mustard mixture make this bake absolutely drool-worthy.
This recipe is sure to satisfy your entire table, even the picky eaters.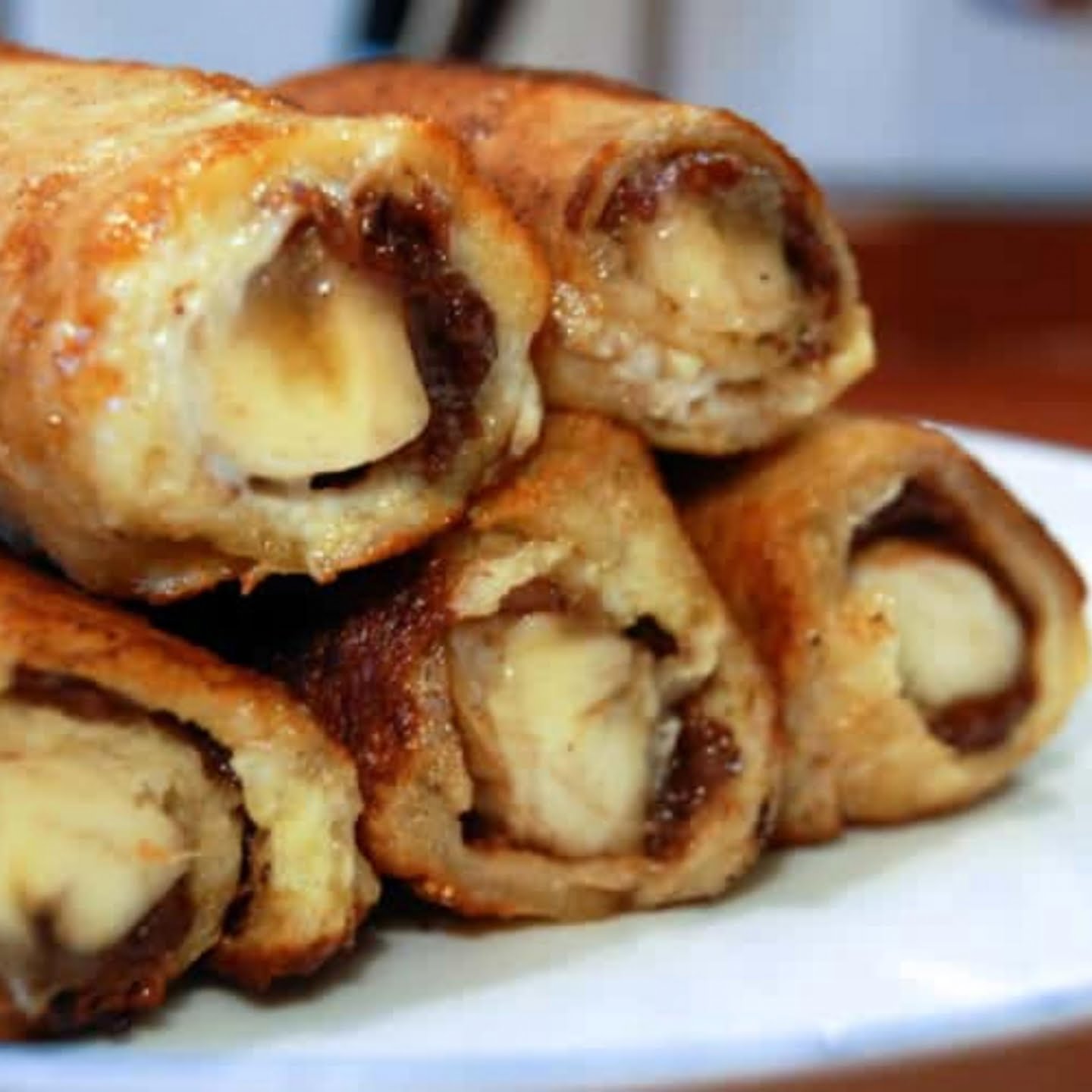 This is comfort food at its finest. There's no denying bananas and Nutella are a match made in heaven. These French toast rolls ups are oh-so-good! The best I've ever tasted - these will surely get your tastebuds tingling.
The best part is that they're ridiculously easy to make, so you can enjoy them any time.
When you're craving something sweet and savory in the morning, why not make this crowd-pleasing chicken and waffles recipe?
Not the healthiest combo in the world, but you get the best of both worlds. Plus, a little indulgence once in a while doesn't hurt.
In the mood for some chicken fried steak? This is the only recipe you need. Think crispy, creamy and comforting; this fried steak is served with a mouthwateringly delicious sausage gravy that will have everyone begging for more.
Italian sausage or andouille sausage would also be great in this recipe.
Pair with buttery baked potatoes for a hearty breakfast or brunch.
There's isn't anything more perfect than this incredible Hawaiian comfort food classic for breakfast or brunch.
It starts with a bed of hot rice, then a layer of flavorful hamburger patties and a drizzle of irresistible mushroom-onion gravy.
Top with a sunny-side-up egg and finish it off with a sprinkling of green onions.
Get the taste of two classics - grilled cheese sandwich and eggs benedict in one bite.
With fantastic toppings like avocado mash, hollandaise sauce and tomatoes, this dish is absolutely irresistible.
Want to kick up the spice? Add some sriracha to the hollandaise sauce.
🧁Baking and 🍞 Breads
Skip the baked goods at the grocery store and make these classic treats instead. Nothing hits the spot like comforting baking recipes made from scratch.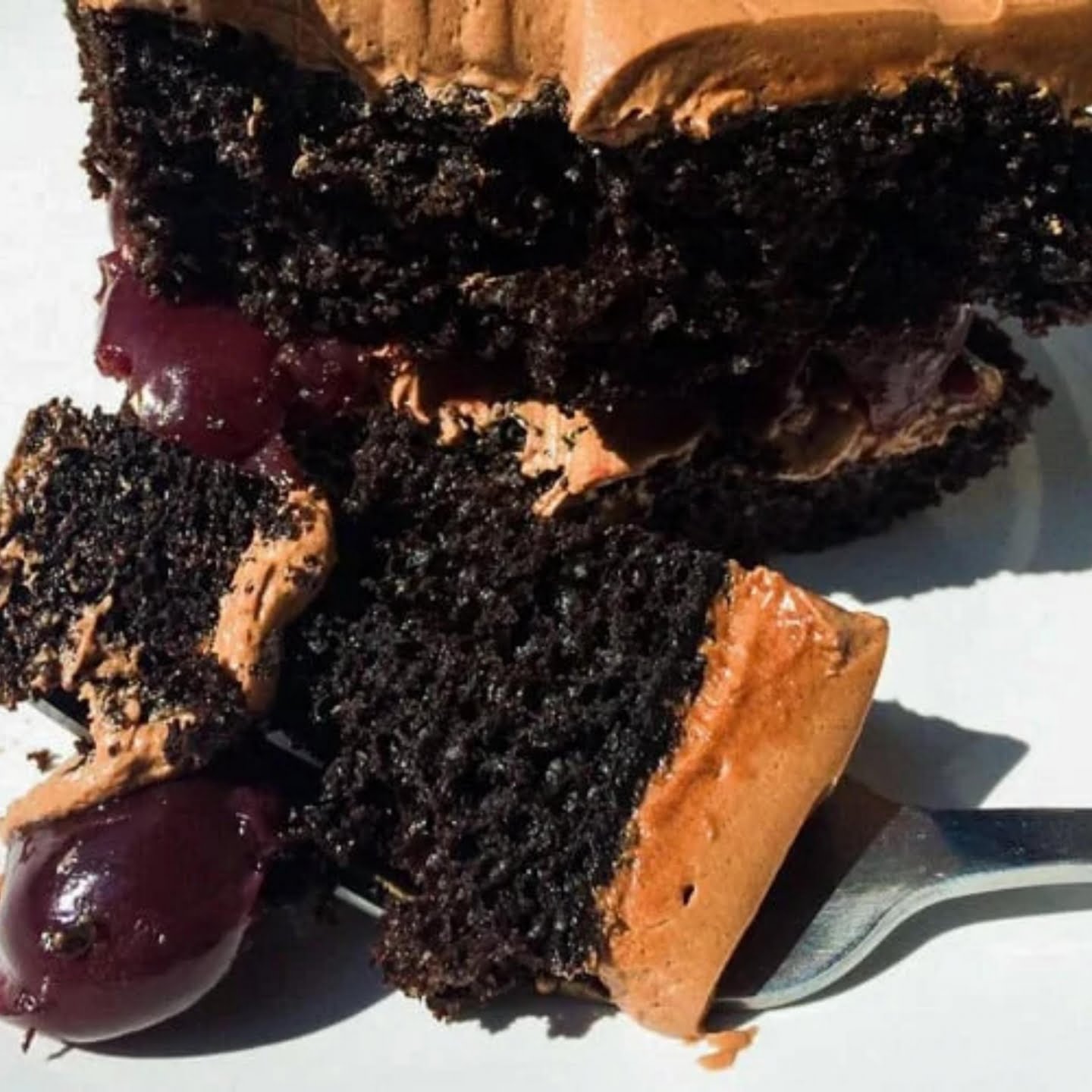 38. Chocolate Cake with Cherry Filling and Chocolate Buttercream Frosting
Light, fluffy and oozing with cherry goodness, this chocolate cake is a crowd-pleaser.
The secret to this recipe is the brewed coffee. Adding a cup amps up the flavor of the chocolate and takes this cake over the top.
You'll be amazed how easy it is to make it, too.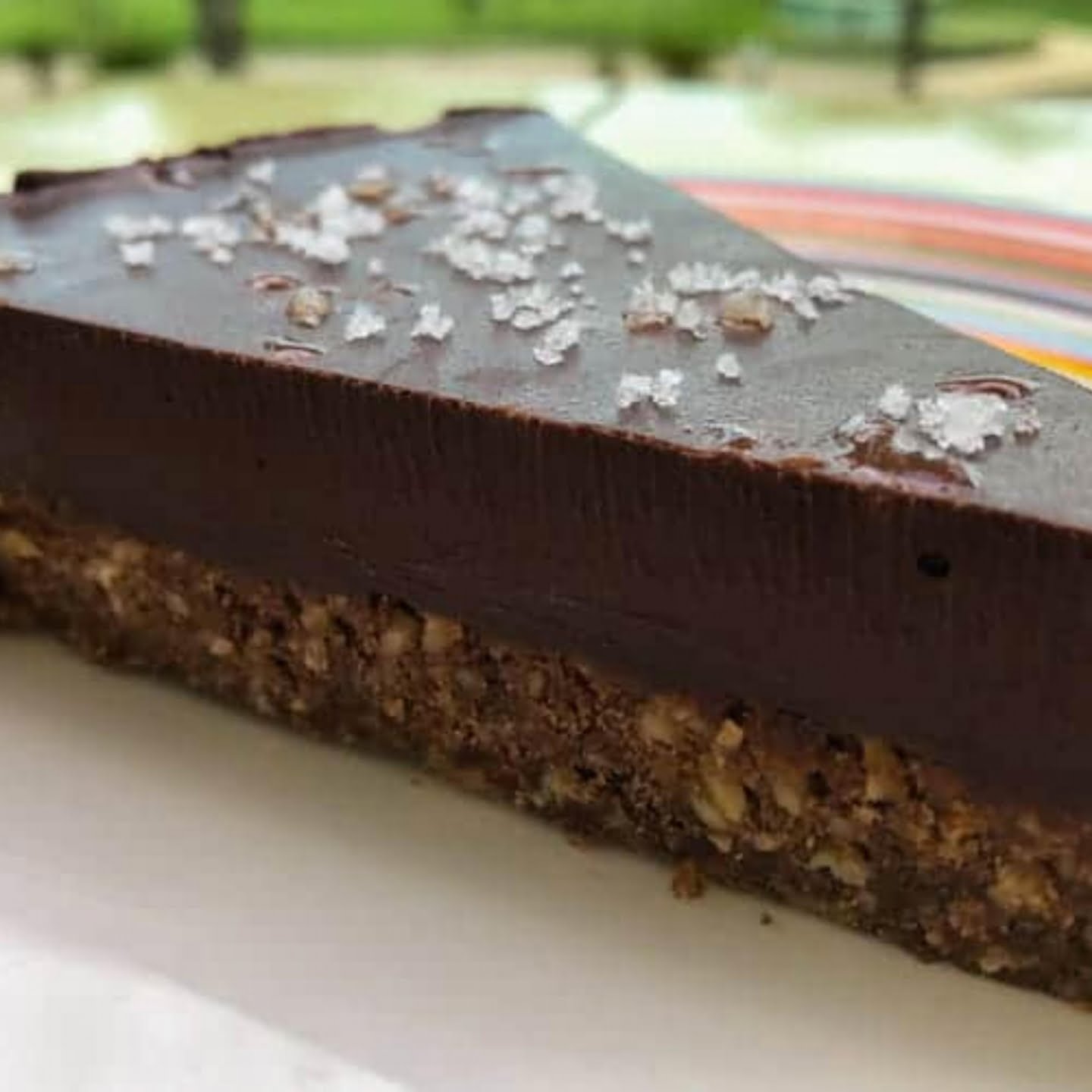 Sweet, buttery almond-graham crust and salty dark chocolate create a to-die-for truffle cake. This right here is a chocolate lover's dream.
You can enjoy it with a hot cup of coffee for breakfast or serve as a delectable dessert at any special occasion.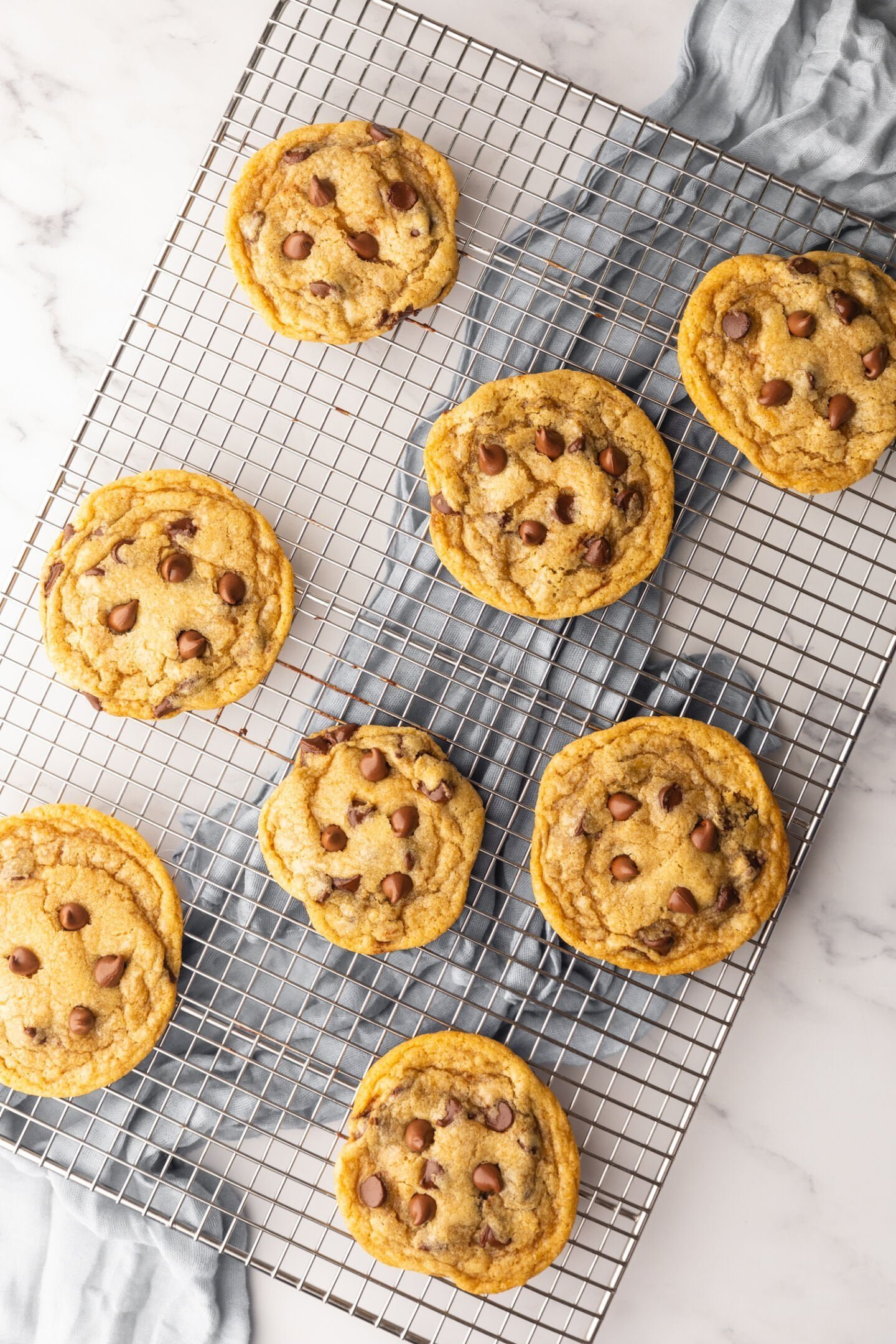 These chocolate chip cookies have always been one of my favorite sweet treats. The flavor and texture are out-of-this-world good. Every bite is pure decadence.
This recipe definitely deserves a spot in your comfort food repertoire. It might just become your new favorite, too.
This is one of those comfort food recipes that you need in your back pocket. Baguette, butter, garlic and olive oil are all you need to make this scrumptious garlic bread recipe.
It's delicious on its own, but pairs pretty well with tons of dishes from pasta sauces to soups, pot roasts, chicken recipes, etc.
🍰 Desserts
Looking for something to satisfy your sweet tooth? These fun, delightful and easy-to-make dessert recipes will sweeten up your day and parties. I guarantee you'll go back to these recipes again and again.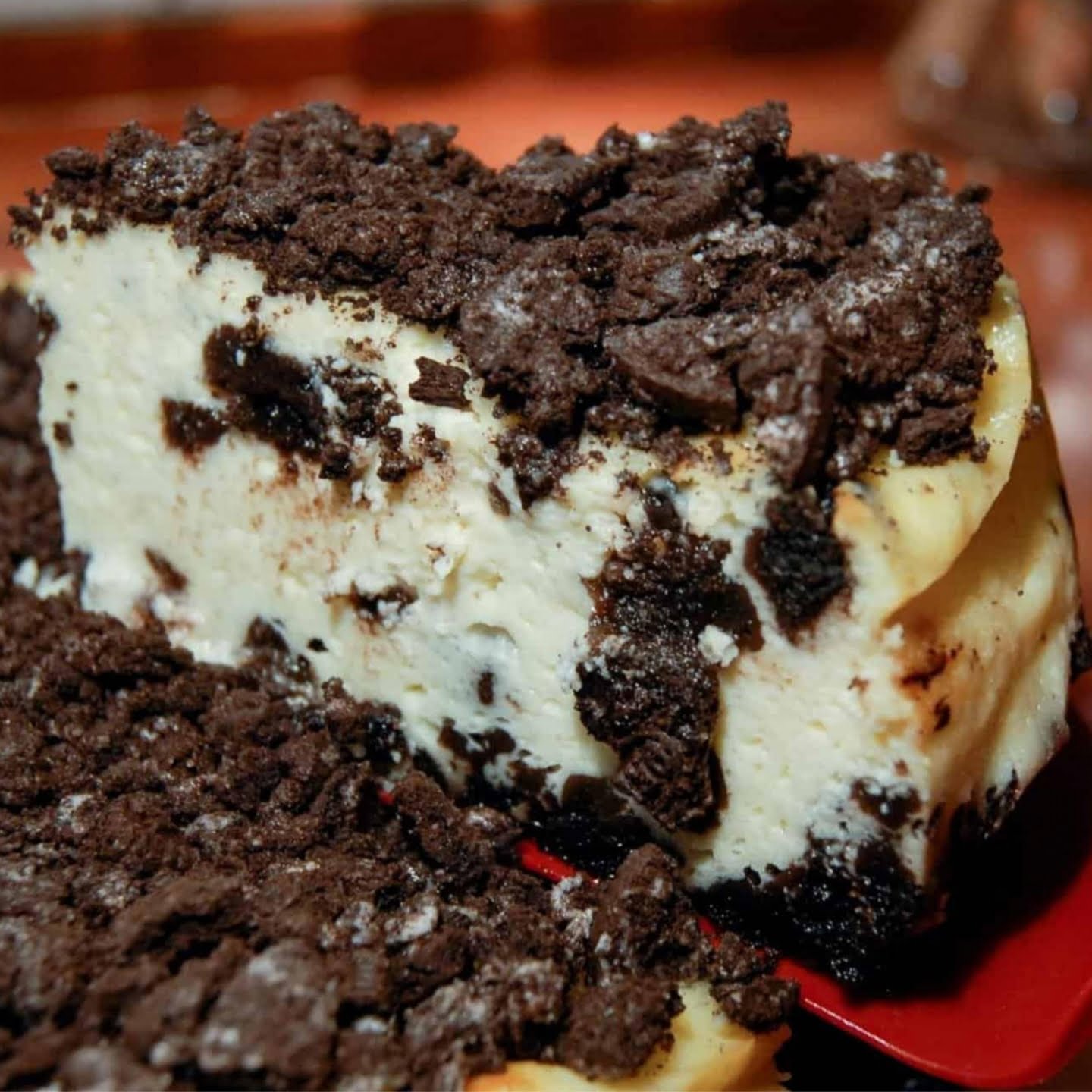 Calling all Oreo and creamy cheesecake lovers! Made with a delicious Oreo crust and creamy cookie filling, this Oreo cheesecake will delight your tastebuds.
It's topped with Oreo crumbs and chocolate chips, making it entirely too good to pass up. Plus, it's easy, anyone can make it.
Serve this tasty treat at birthday parties or any special occasion - it won't disappoint!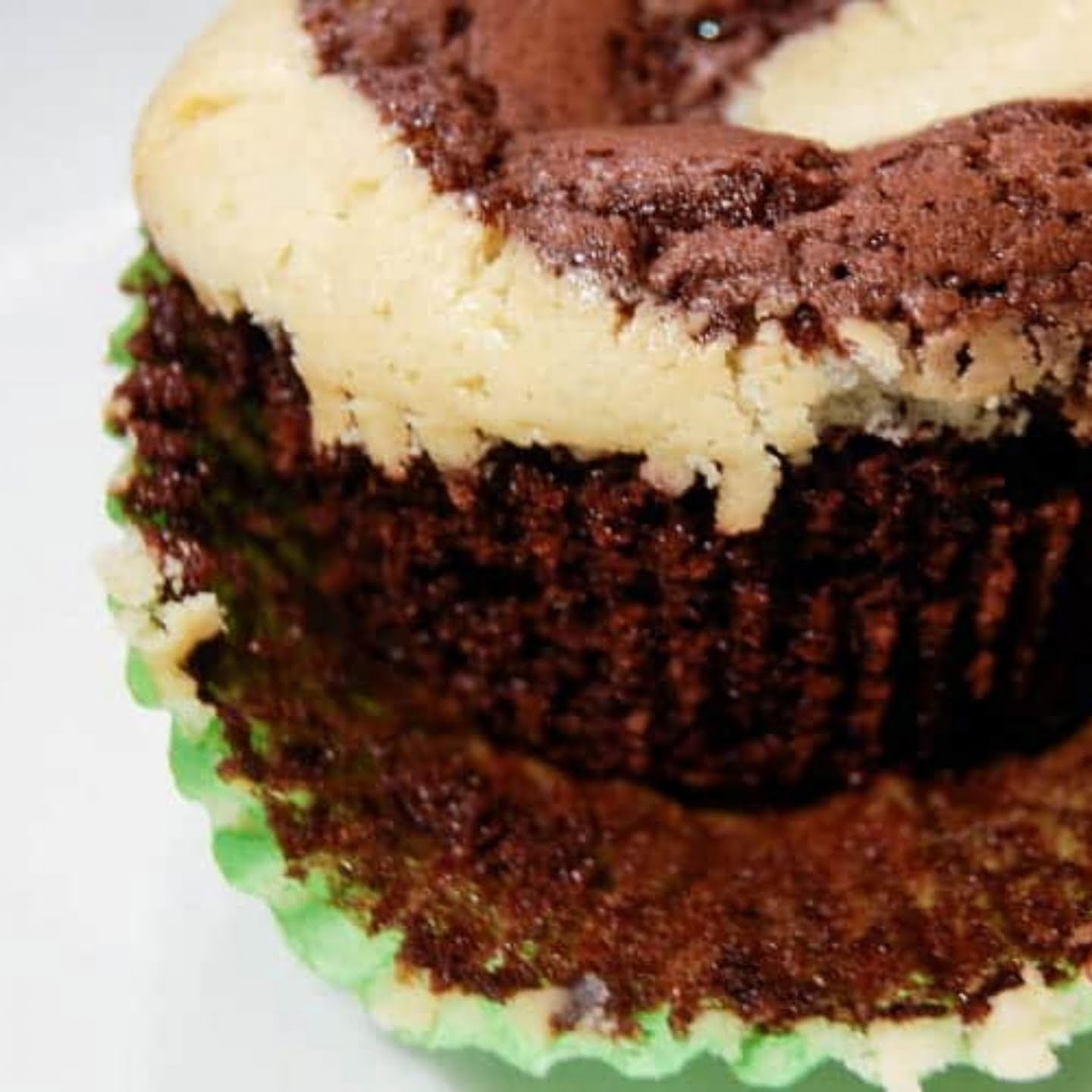 43. Brownie Cupcake
Everyone loves a good cupcake! This recipe takes two of America's most popular desserts and combines them into an indulgent cupcake.
It's my favorite brownie recipe and a swirl of cheesecake on top - pure bliss! These impressive little treats will have your guests raving, so expect no leftovers.
If you want to dress it further, a cream cheese frosting would be fantastic.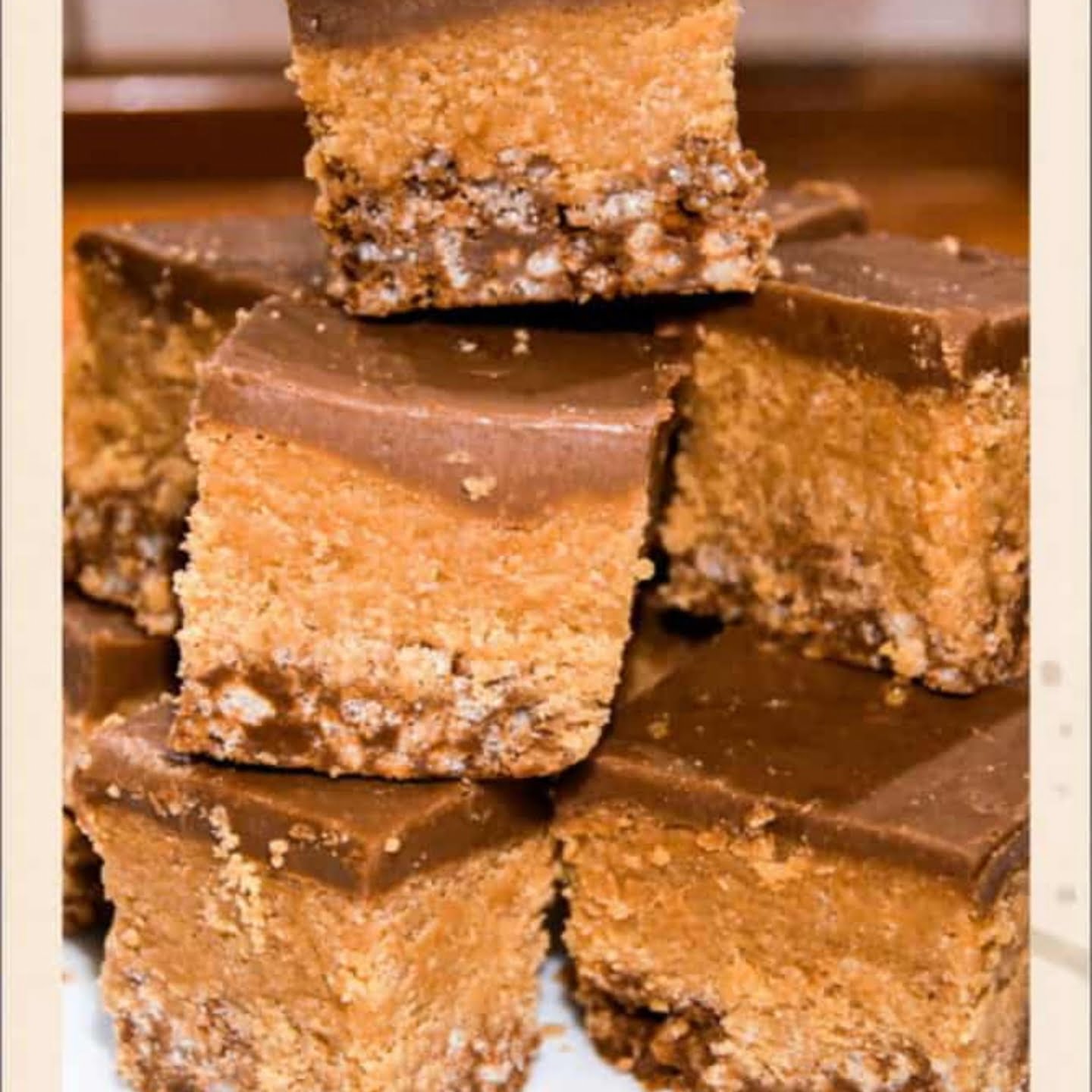 44. Peanut Butter Fudge
This is one of my favorite dessert recipes. It combines my all-time favorite flavors - peanut butter and chocolate. Who really doesn't like this duo?
This no-bake recipe is chockfull of peanut butter, chocolate, marshmallow and rice Krispies. It's so addictingly good and truly hard to resist. Give it a try and you will agree.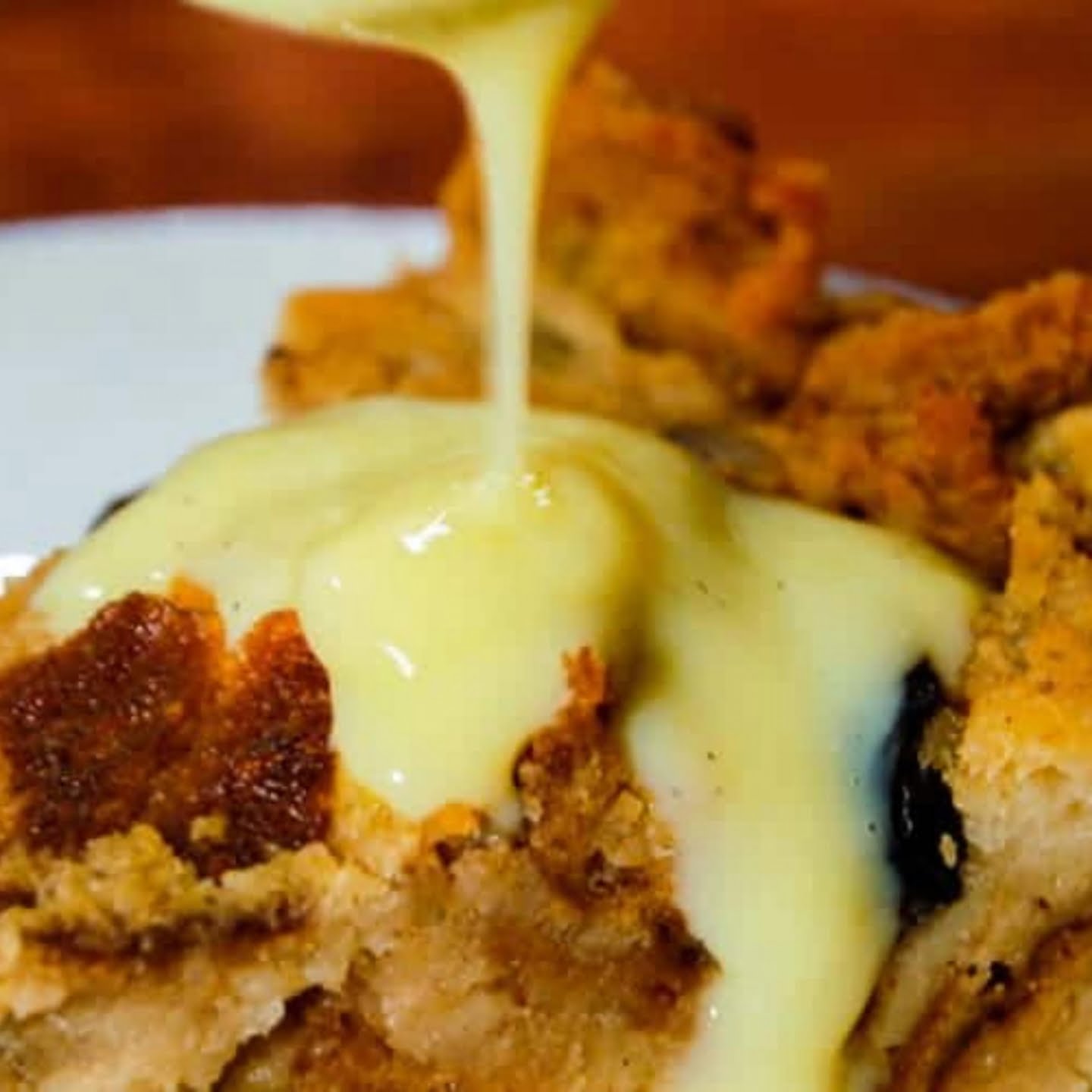 This is the ultimate comfort food dessert. Bread is soaked with milk, eggs, vanilla, cinnamon and allspice, then baked with bourbon-soaked raisins.
The dessert is finished with a drizzle of decadently rich vanilla custard sauce made with just 4 ingredients.
Vanilla ice cream, whipped cream, or white chocolate sauce also blend beautifully with the bread pudding.
A nice cold scoop or two of this lusciously creamy and rich chocolate ice cream is a perfect way to finish up a meal.
It packs the right amount of chocolate flavor without being too overwhelming and features a smooth, silky mouthfeel we crave in ice cream. Best of all, it's easy to whip up with a handful of ingredients.
This ice cream makes a nice topping for a fudgy peanut butter cake and other decadent desserts or enjoyed on its own.
This is one of those comfort food recipes for when you want a sophisticated after-dinner treat.
You can never go wrong with a classic Dutch apple pie, especially when topped with a scoop of melted vanilla ice cream.
It's absolutely heavenly and you may just want to skip dinner and head straight for the dessert.
🥟Appetizer and 🍪 Snacks
Whether you call them appetizers, snacks, small bites, starters, or finger foods, these top crowd-pleasing appetizer recipes are absolutely crave-worthy and always a hit.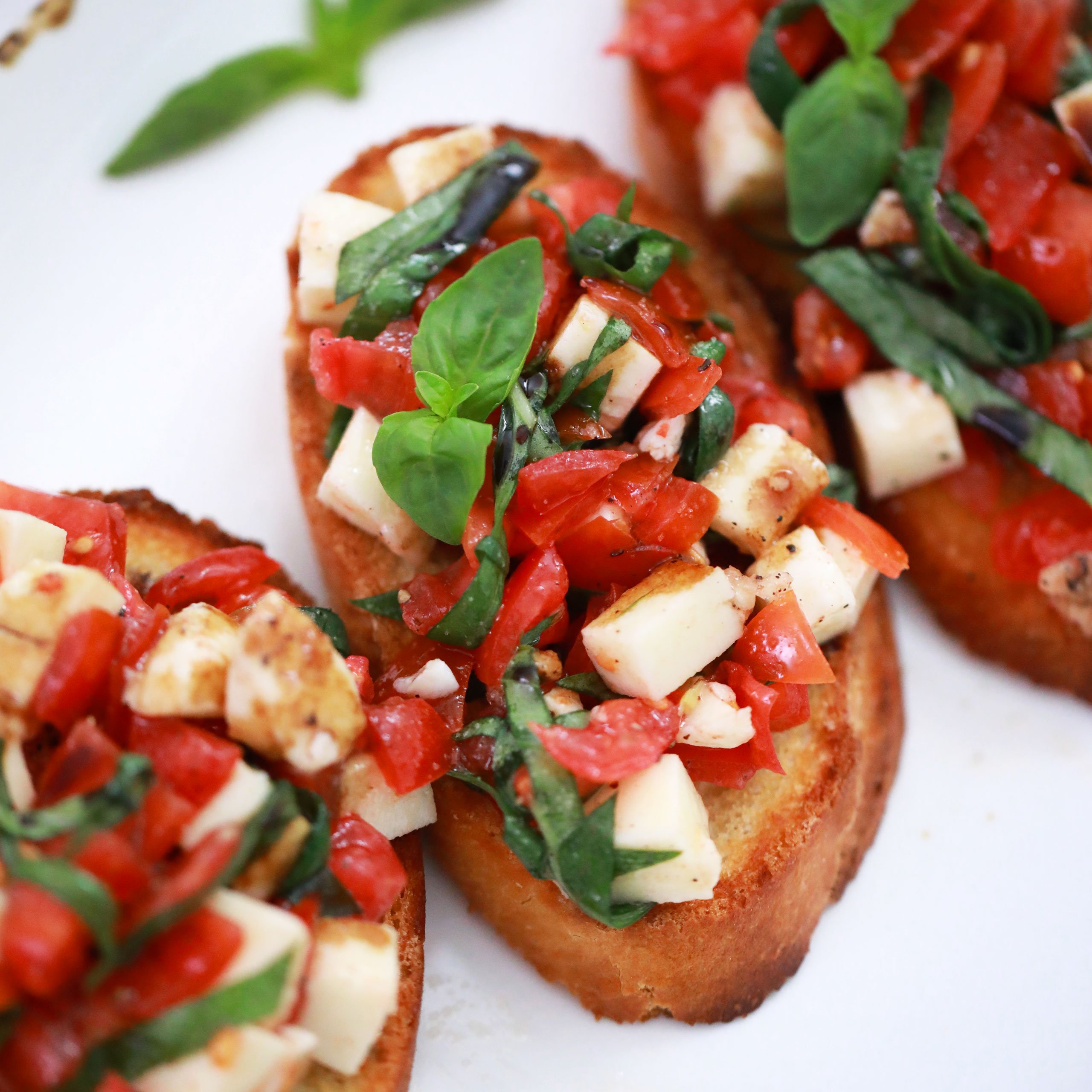 Tomato, basil and mozzarella trio is nothing short of amazing! Add garlic and seasoning to the mix, spoon it over toasted baguette or crusty bread and you have a delectable treat that will impress everyone at the table.
Don't forget to drizzle a little balsamic vinegar before serving. It adds an extra dose of flavor and a nice visual appeal.
Pepperoni pizza rolls are a tried and true family favorite, and this recipe packs a punch of flavor.
It combines everything you love about pizza rolls- rich pizza sauce, melty mozz, spicy-tangy pepperoni, smoky ham and garlicky butter sauce.
Marinara sauce or ranch cheese dressing is the perfect partner for these tasty little bites, but you can serve them with your favorite dip.
There's nothing like baked feta with cherry tomatoes to get the party started - especially when paired with some crusty bread, pita chips, or crackers.
It's warm, it's luscious and it's full of rich Mediterranean flavors of fresh herbs, garlic, tomatoes, olive oil and black olives. A quick stint in the oven allows the feta to soften, creating a slightly gooey indulgence that everyone will enjoy.
You can also mash it up and serve as a creamy sauce over pasta.
🥗 Related Comfort Food Recipes
Check out these collections of comfort foods including my delicious sweet potato pie and sopa de fideo recipe.
Craving some nostalgic and hearty delicious comfort food like my homemade fried dough recipe? We've got you covered!