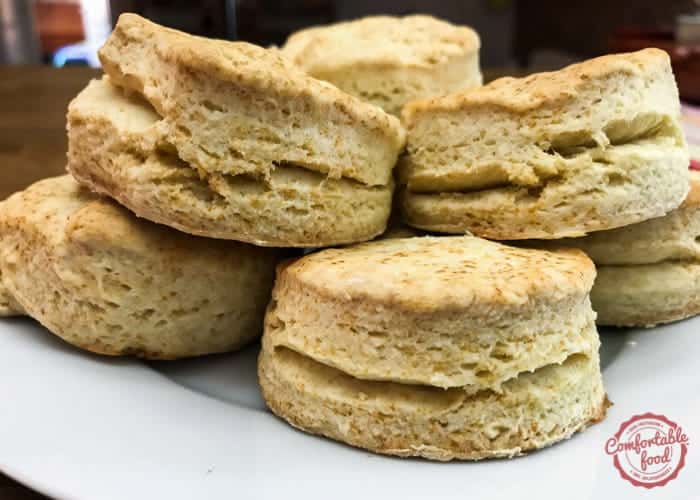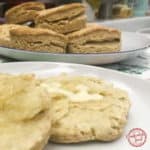 I love, love, love biscuits.  They're super easy to make and ridiculously delicious.  Served hot out of the oven with butter and honey, or split open and topped with delicious sausage gravy, or for dinner on top of chicken gravy - the possibilities are endless.
These Buttermilk Biscuits are light and flaky and dense at the same time.  When you're making the dough, make sure that you add enough buttermilk to make the dough wet and sticky, then while you're folding it and kneading you add extra flour sprinkled on top and you'll see the dough take shape.  The more times you fold it over, the more flaky these will be.
here's a video showing how to make it:
Ingredients
how to
Preheat the oven to 450F and line a baking sheet with parchment paper.
In a large bowl, whisk together the flour, baking powder, salt and baking soda.
Add the butter pieces and use a pastry blender, or your hands to mix together until it resembles coarse meal.
Add about 3/4 cup of the buttermilk and mix together until just combined - do not overmix.  If the mixture is not very wet, add a bit more buttermilk.
Turn the dough out onto a heavily floured surface and pat with your hands to form a rectangle about 1/2" thick.
Fold the dough over onto itself several time, then pat out to a thickness of about 1".
Use a biscuit cutter to cut out the biscuits, brush the tops with any remaining buttermilk, then bake for about 15 minutes.  Cool slightly on a rack and serve warm.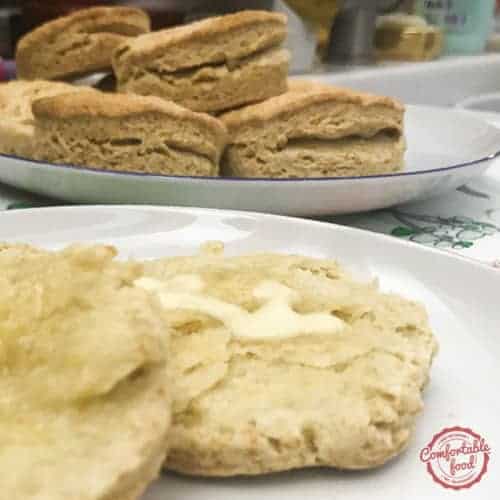 5

stars - based on

1

review(s)