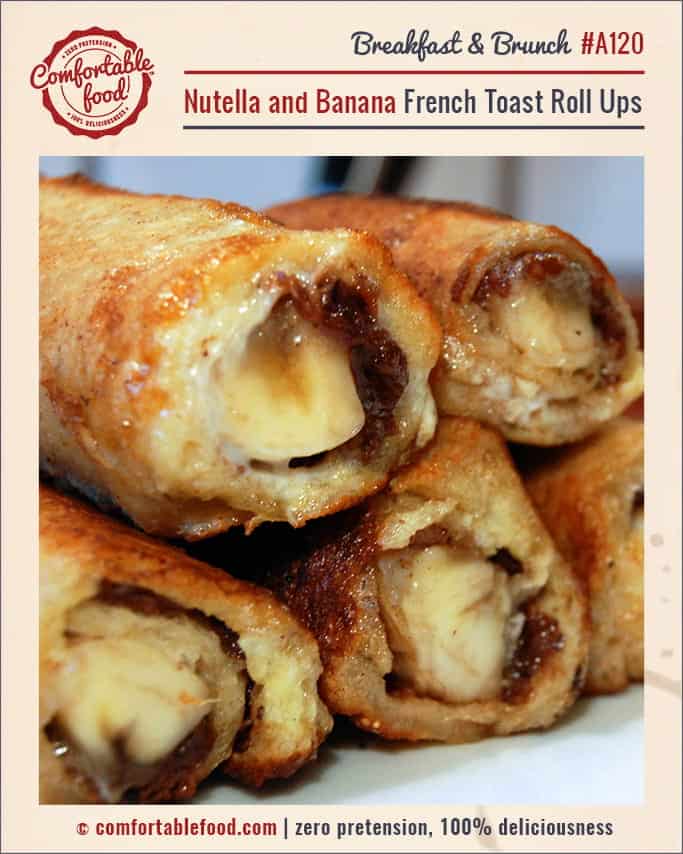 Banana Nutella French Toast is pretty much the most delicious sweet treat ever. I remember my first time in Paris – I couldn't get enough Banana and Nutella Crepes I was literally eating about 3 a day. I love that flavor combination SO much. These rolls are pretty much that, but in a quick 'n easy hand held form. They're stuffed with nutella and bananas and sooooo ridiculously easy to make a win-win for sure.  They're sure to please those little ones in the morning and grown ups as well.
I think these are sweet enough to eat by themselves, but you can always sprinkle them with cinnamon sugar or drizzle some syrup over the top if you want to go over the top. You probably already have all the ingredients you need to make these in your house, so this is actually just a good suggestion to try something different in the morning.
There's not really any prep time on these delicious roll ups, and you can cook up enough for 4 – 6 people in about 10 minutes, so this really can be the perfect start to your (and your little ones) day.
check out these other sweet eye openers:
Nutella & Banana French Toast Roll Ups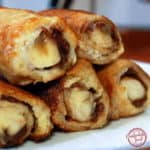 Print
Nutrition facts

(per portion)
Nutrition facts
(per portion)
Calories: 389
Carbohydrate Content: 44.9g
Cholesterol Content: 38mg
Fat Content: 21.3g
Fiber Content: 2.7g
Protein Content: 5.4g
Saturated Fat Content: 8.2g
Serving Size: 6
Sodium Content: 162mg
Sugar Content: 33.8g
Ingredients
how to
Roll each slice of bread very thin with a rolling pin.  Spread each slice with a generous amount of Nutella - covering one side completely.  Place a strip of banana at one end and roll the bread up tightly.
In a small bowl, whisk together the eggs, milk and vanilla until combined and set aside.
Heat the butter in a skillet over medium heat.  Dredge each roll through the egg and milk mix, then cook on all sides in the hot butter until golden brown.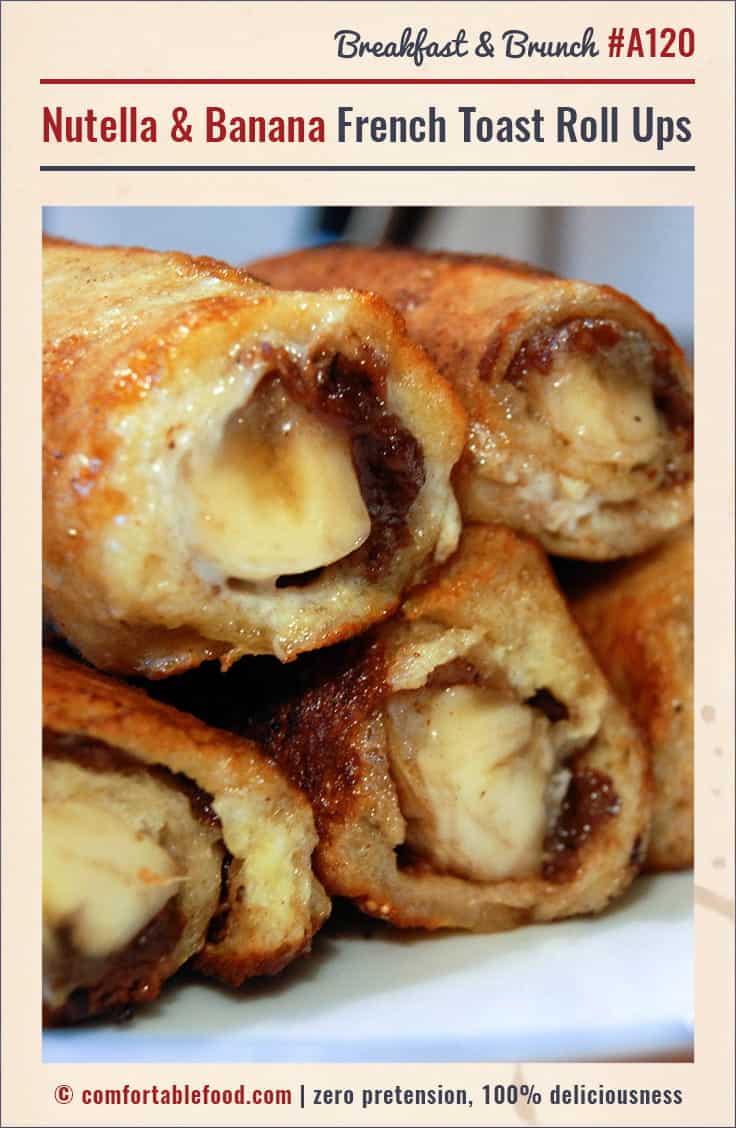 this post contains affiliate links