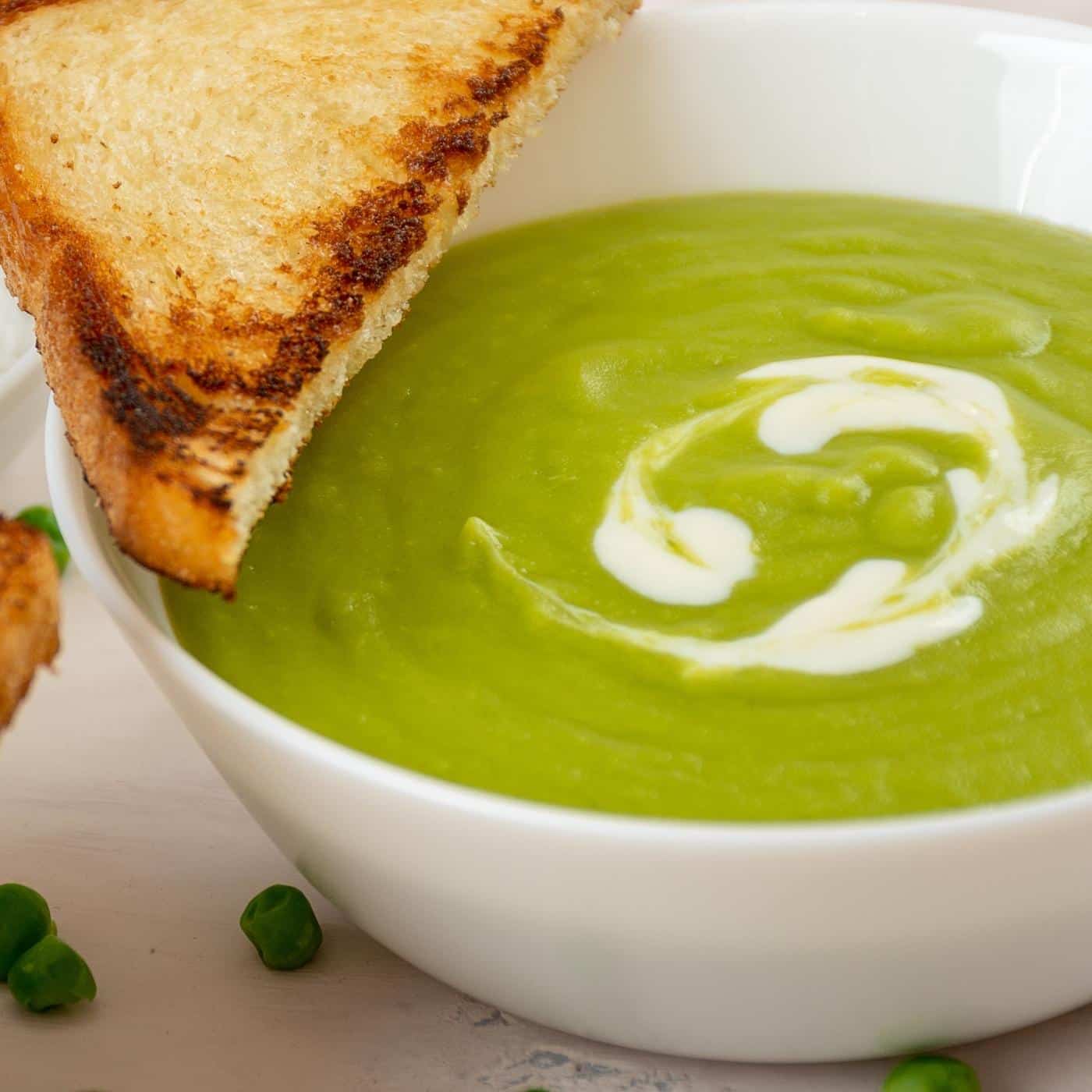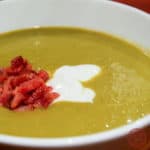 This soup is so easy to make, and it's just so good - I make it all the time.  The idea comes from a good friend of mine.  She makes one very similar that I fell in love with it once at her house and I have been making it ever since.  I love peas, and their flavor really shines through here, there's nothing to mask it.  The onion and garlic just enhance, and the sour cream gives such a great creaminess, I wouldn't leave it out.  She always offers either bacon or baby shrimp to top it off, and both are great, but I'm more of a bacon guy.  I like it to have some texture, but if you want to you can run it through a sieve and keep out all the (yummy) pea bits.
Ingredients
how to
In a large soup pot, melt the butter over medium heat then add the onion and garlic and cook until softened, about 5 minutes.
Add the frozen peas, stir for a minute, then pour enough stock over them to cover by about 2 inches.
Increase the heat and boil gently for about 15 - 20 minutes, until the peas are very soft and the liquid has reduced somewhat.
Remove from heat, add salt and pepper to taste and puree with an immersion blender until smooth.
Add the sour cream, and blend until combined.
Serve topped with a dollop of sour cream and crispy bacon or baby shrimp.
If you want a very smooth texture (you will lose a lot of volume) you can strain the soup through a mesh sieve.