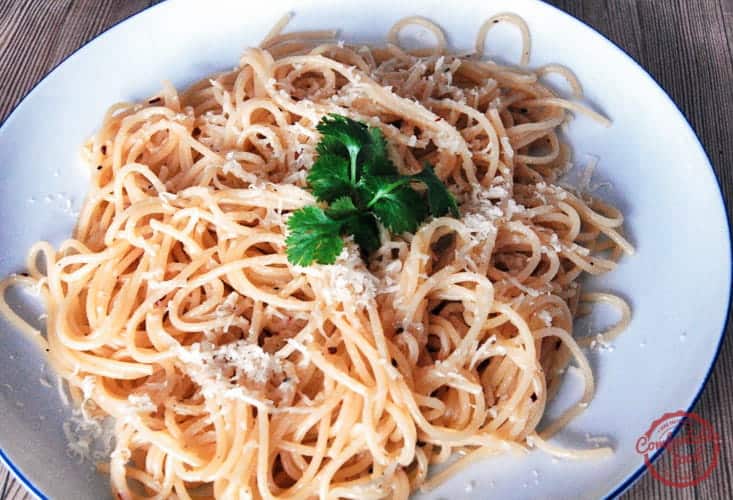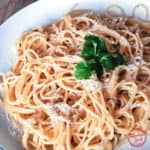 This is about as simple and flavorful as a pasta dish can be.  It takes about 2 minutes to prepare (aside from cooking the pasta), and is so satisfying and delicious, you will want to make it all the time when you're in a rush for dinner.  I eat this all the time – a great olive oil and some really good salt make all the difference.
Ingredients
how to
Boil pasta following package directions until al dente (usually I drain the pasta about one minute before the end of the cooking time).
While pasta rests in strainer, pour enough oil into the still hot pot so the pasta won't stick to the bottom. The burner is OFF.
Add drained pasta and pour in a little olive oil. Add salt, pepper, pepperoncini to taste and the very finely chopped garlic (I used a garlic press). Toss well together. Add the cheese, toss again, and serve immediately.