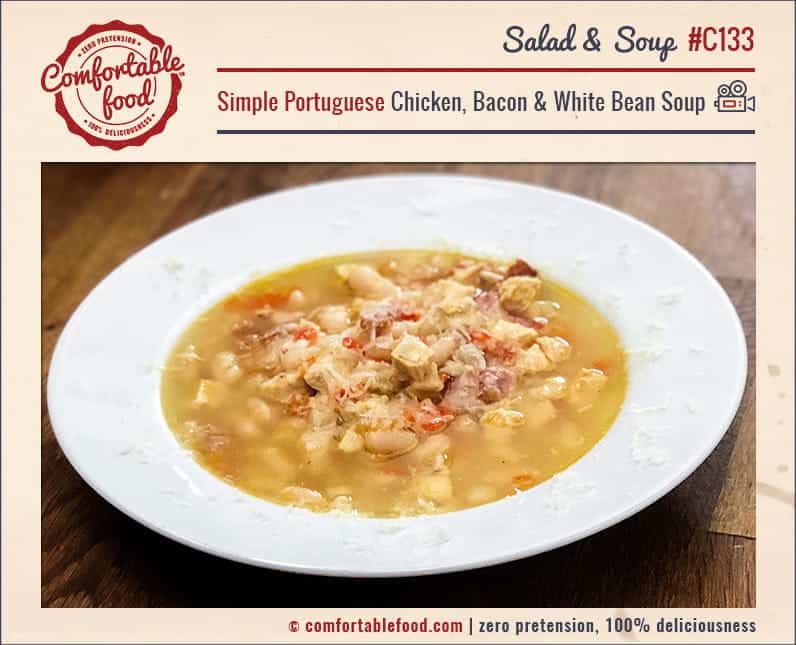 This Portuguese Bean Soup could literally not be easier to make.  It doesn't have a lot of ingredients, but when they all cook together they make this soup one of the most delicious there is.  Of course, with everything the quality of ingredients matters, so I would look for a good thick slab smoked bacon, and find the best white beans you can.  It will make all the difference.
I've lived in Europe for a long time now, and I am still constantly amazed at how the most simple ingredients can make food taste so good.  I've yet to visit Portugal, but after tasting this soup and being blown away by it I am most definitely gonna take a few days and go there to EAT.  Seriously, this soup is fantastic and I highly recommend you try it.  YUM.  🙂
If you're looking for a quick dinner that's hearty and delicious – this is the one for you. Prep time is only 10 minutes, and it's done cooking in about 20, so you can have it on the table in under 1/2 an hour. It makes a pretty decent amount – enough for 6 – 8 people.
if you're in the mood for soup – check these out too:
here's a video of me making this Portuguese Soup:
Portuguese Chicken, Bacon and White Bean Soup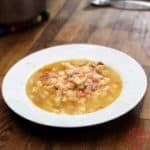 Print
Nutrition facts

(per portion)
Nutrition facts
(per portion)
Calories: 464
Carbohydrate Content: 36.6g
Cholesterol Content: 78mg
Fat Content: 18g
Fiber Content: 13.5g
Protein Content: 39.7g
Saturated Fat Content: 6.3g
Serving Size: 8
Sodium Content: 1387mg
Sugar Content: 4.1g
Ingredients
how to
Heat the oil in a medium, heavy bodied stockpot over medium heat, then fry the bacon until almost crisp - about 5 minutes.  Use a slotted spoon to remove the bacon to drain and set aside.
Add the onion, celery and red pepper and cook until softened, about 4 - 5 minutes, then add the garlic and cook for about 3 more minutes, stirring often.
Add the bay leaves, salt, pepper and cayenne and stir for about another minute or two, then add the stock and allow to simmer for about 20 minutes.
Add the chicken, beans and cooked bacon, then cook until the chicken is heated through - about 10 more minutes.
Serve garnished with Parmesan and a nice crusty bread on the side.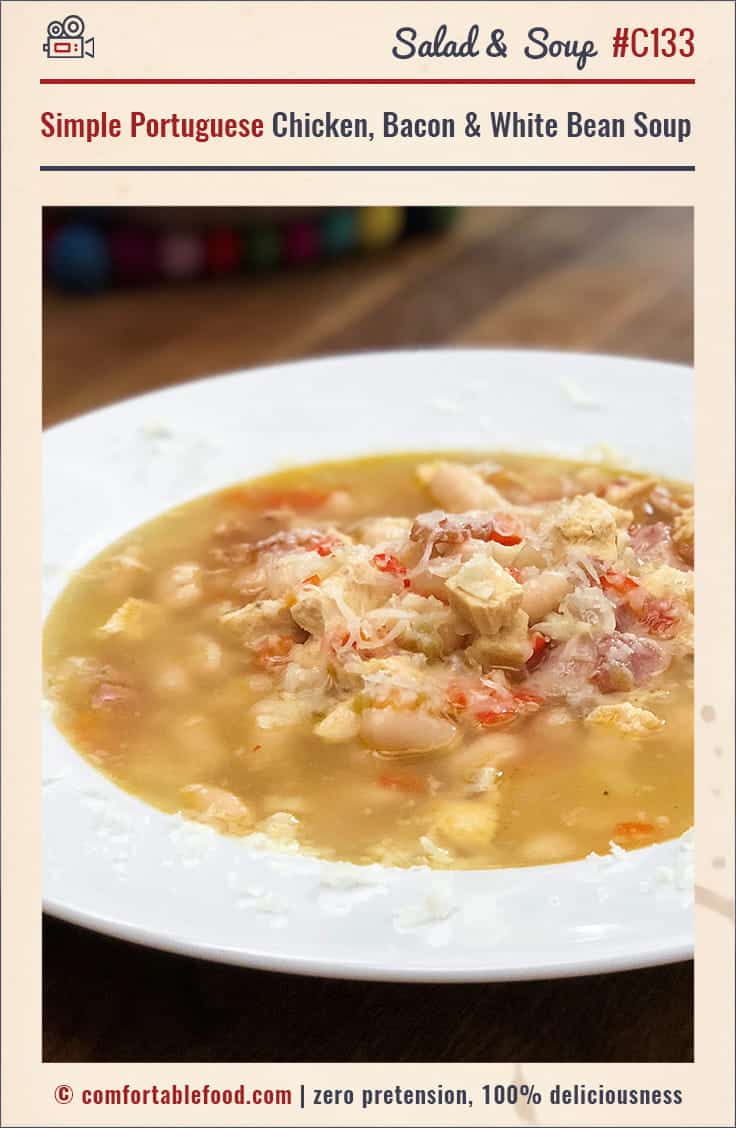 this post contains affiliate links