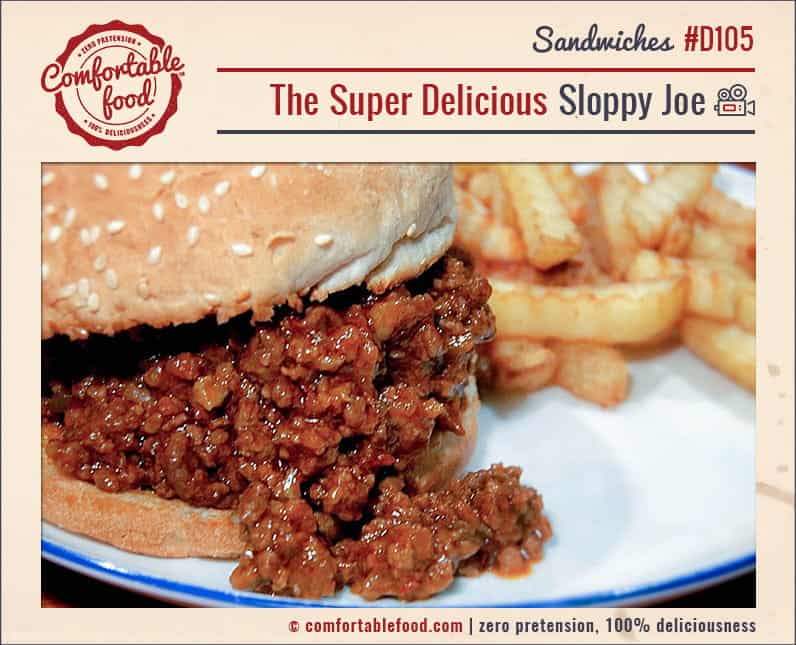 This is seriously the Best Sloppy Joe Recipe Ever. I realize that's saying a lot, but being a Sloppy Joe fanatic myself, I'm gonna have to say I have the experience to make such a bold statement. I had a food truck for a few years in Denver CO and this Sloppy Joe was on the menu from day one till the closing of the doors. It was by far our biggest seller, so I'm just saying – all those people (and me included) can't be wrong.
This recipe has quite a few ingredients, but they are all integral. There's something about the way they combine together that makes this sandwich meat the zippiest, tangiest, and yes – best there is. This isn't your school lunch Sloppy Joe, this is sandwich perfection. Perfect for those little ones and adults as well – try this Sloppy Joe Recipe for yourself and you're gonna be hooked.
These are actually super easy to make as well, you can prep everything in about 20 minutes, then cook it up, let it simmer for a bit and you can be serving these up in well under an hour. Yum.
check out these other super popular sandwich recipes:
here's a video showing how to make these Sloppy Joes:
The Super Delicious Sloppy Joe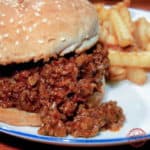 Print
Nutrition facts

(per portion)
Nutrition facts
(per portion)
Calories: 163
Carbohydrate Content: 11.6g
Cholesterol Content: 26mg
Fat Content: 6.3g
Fiber Content: 1g
Protein Content: 6.4g
Saturated Fat Content: 3.1g
Serving Size: 8
Sodium Content: 1499mg
Sugar Content: 16.8g
Ingredients
how to
In a medium bowl, stir together the  ketchup, chili sauce, water, vinegar, brown sugar, chili powder, cumin,  mustard, red pepper, worcestershire and tomato paste and set aside.
Heat the butter in a large skillet over medium heat and add the onion and bell pepper and cook until softened, about 3 - 5 minutes.  Add the garlic and cook another minute or two.
Increase the heat to high, add the ground beef and cook until browned, breaking it up well with a wooden spoon as it cooks.  Drain off the excess fat.
Stir in the liquid mixture, generously salt and pepper and bring to a boil, then reduce the heat and simmer for about 15 minutes, or until thickened.
Serve on toasted hamburger buns with mustard, pickles and cheese if you want.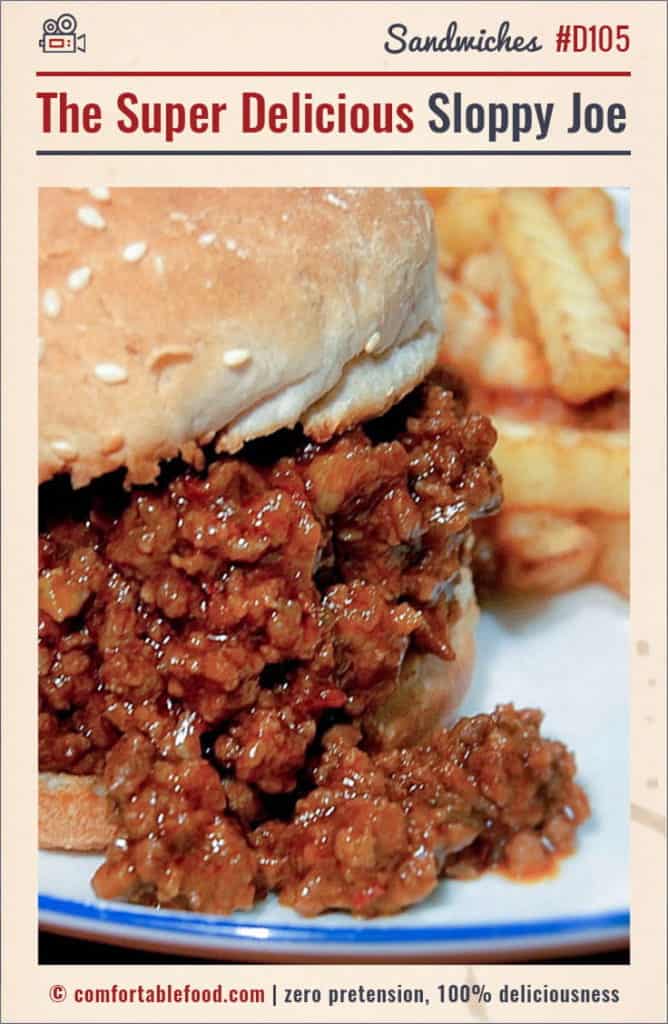 (this post contains affiliate links)
4.8333333333333

stars - based on

12

review(s)