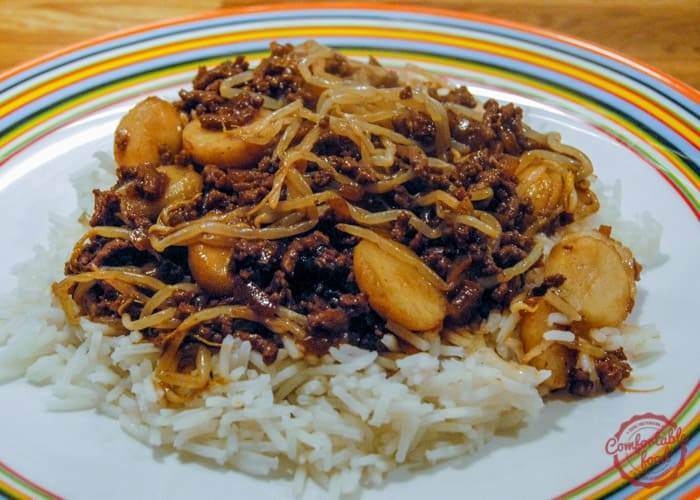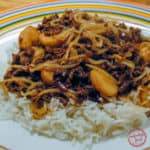 This quick and easy Asian inspired hamburger chop suey is a great choice for dinner any night of the week.  On the table in under 30 minutes and with minimal prep time, it's  a no-brainer - and it's so delicious, everyone's sure to love it.
&nbsp
Check out these kitchen essentials helpful in making this recipe:
Ingredients
how to
Heat the butter in a large skillet over medium heat, add the onion and celery and cook until softened, about 5 minutes.  Add the ginger and garlic, and cook for another minute or two.
Increase the heat to medium high and add the ground beef.  Cook until browned.
Stir in the molasses and soy sauce.  Dissolve the cornstarch in the water, then add to the beef and stir and cook until thickened.
Stir in the water chestnuts and bean sprouts and cook for a couple more minutes.
Spoon over rice and serve.