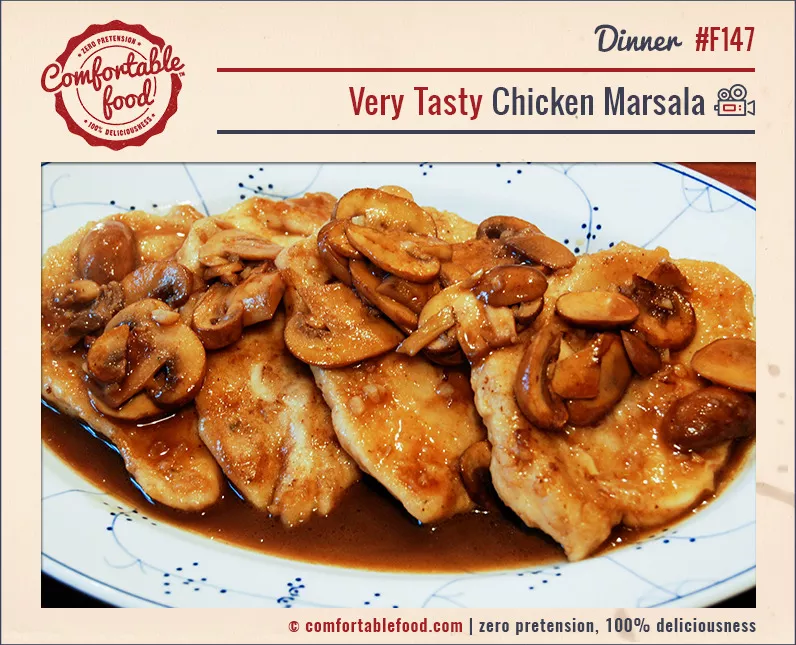 Chicken Marsala is one of my favorite classic Italian go to comfort food dinners.  It's super quick and easy to make, and while it's on the lighter side it's so flavorful that it ends up being really quite satisfying.  The added lemon juice in this Chicken Marsala Recipe provides such a great zippiness and really brings out the flavor in the mushrooms. This meal is in my rotation maybe more often than any other. I vary greatly what I serve it with, sometimes I serve it over pasta, sometimes with roasted potatoes, and sometimes just by itself with a side salad. No matter what the accompaniment, it's always a big hit.
I've had a few people ask me where they can get Marsala wine, and it's pretty easy to come by. Usually any liquor store has it, or the gourmet section of your grocery store. If you're having issues finding it you can always substitute a dry sherry.  If you've never made this dish before, you don't know what you're missing out on – it's spectacularly delicious!  🙂
With 20 minutes of prep time, and 20 more of cook time, this is a super sensible, super delicious dinner that you can have on the table in under an hour. As written, this recipe makes enough for 2 – 4 people, depending on appetite.
Chicken on your mind?  check out these other delicious chicken dinners: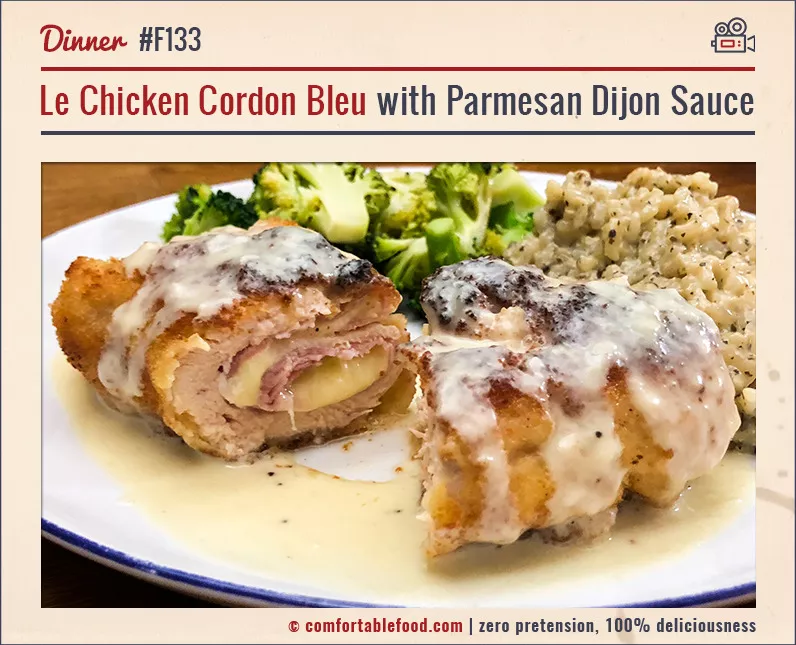 here's a video showing how to make this Chicken Marsala:
Very Tasty Chicken Marsala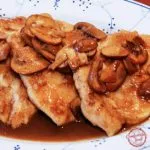 Print
Nutrition facts

(per portion)
Nutrition facts
(per portion)
Calories: 402
Carbohydrate Content: 15.3g
Cholesterol Content: 109mg
Fat Content: 20.9g
Fiber Content: 1.2g
Protein Content: 34.2g
Saturated Fat Content: 7.3g
Serving Size: 4
Sodium Content: 620mg
Sugar Content: 1.6g
Ingredients
how to
Carefully filet the two chicken breasts horizontally, then pound them out to get 4 filets approx 1/4" thick.
Mix the flour, salt, pepper and oregano together in a shallow bowl, then thoroughly coat the chicken pieces in it.
Heat the oil in a non stick skillet over medium high heat and cook the chicken until browned - about 2 or 3 minutes per side, then remove and set aside.
Reduce the heat and add the butter, scraping up and incorporating any brown bits from the bottom of the pan.  Stir in the mushrooms, generously sprinkle with salt and pepper, and cook until browned, about 8 - 10 minutes.  Add the garlic and cook for another minute or two.
Increase the heat to high and stir in the marsala, chicken stock and lemon juice.  Bring to a boil, then reduce the heat and allow to simmer and reduce for about 10 minutes.
Return the chicken to the pan to re-heat, then serve with pasta, rice or potatoes.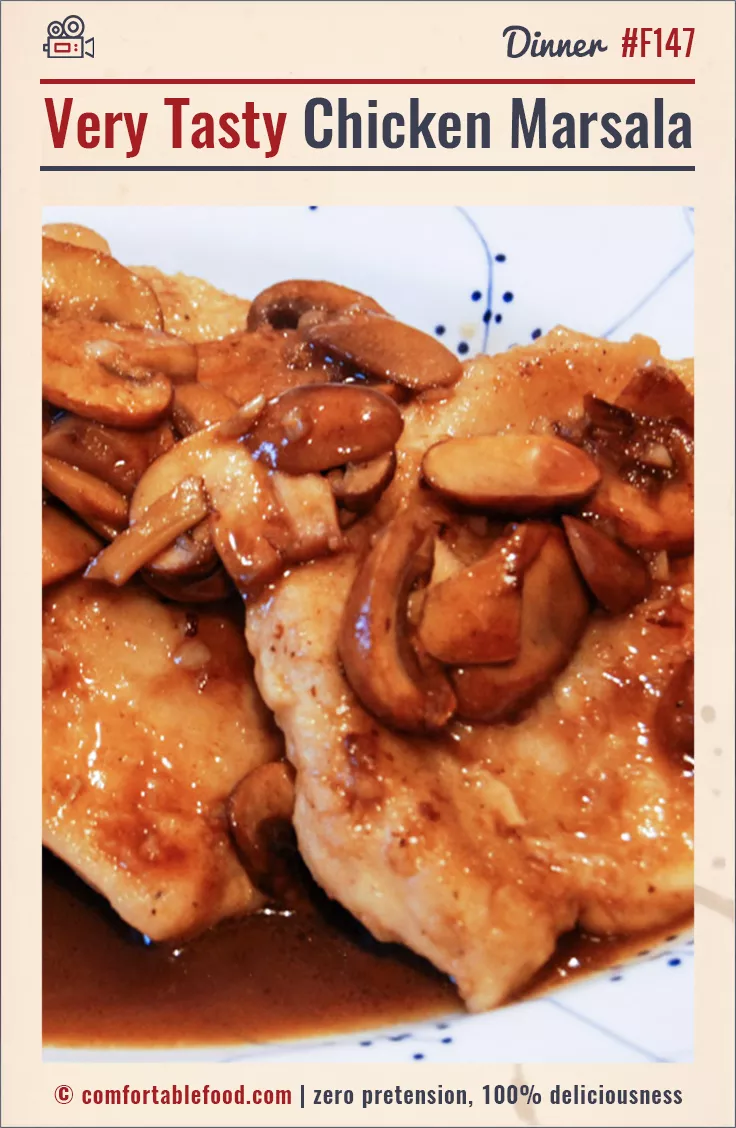 this post contains affiliate links