If you're planning to throw away the leftover rice from last night's dinner, don't! With these easy leftover rice recipes, you could transform the leftovers into something new and exciting.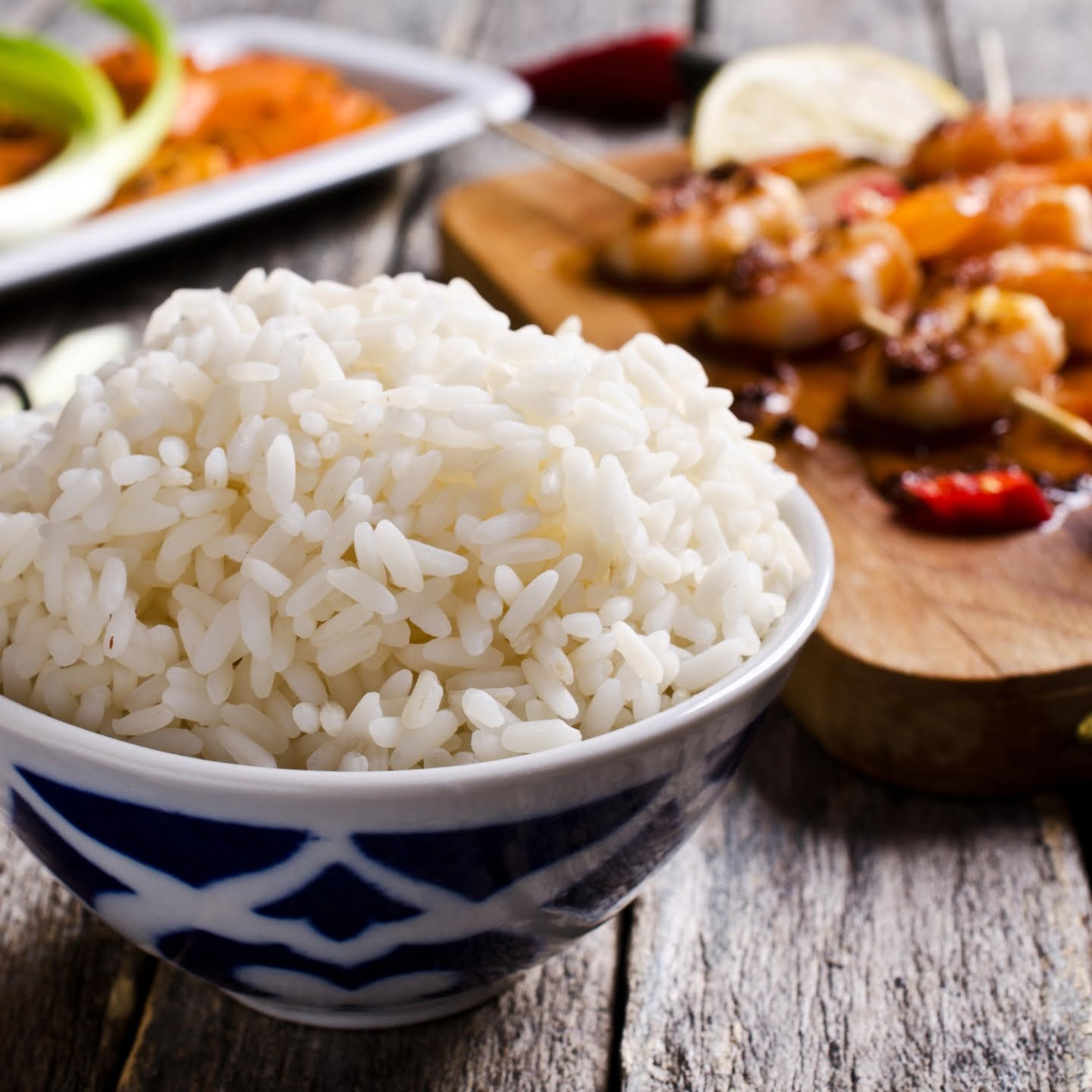 Something some might say tastes even better the next day, like fried rice! It gets a firmer texture and better bite when made with leftover rice.
Rice is the perfect complement to tons of recipes, whether as the star of the show or a team player. From soups to casseroles, rice salads to appetizers, snacks to main dishes, there are plenty of delicious ways to use up leftover rice.
The best part? You can make these delicious recipes without even investing much time and effort.
Whether you're looking for easy dinner recipes, breakfast ideas, snacks for late-night munching, this list of the 27 best, easy leftover rice recipes got you covered.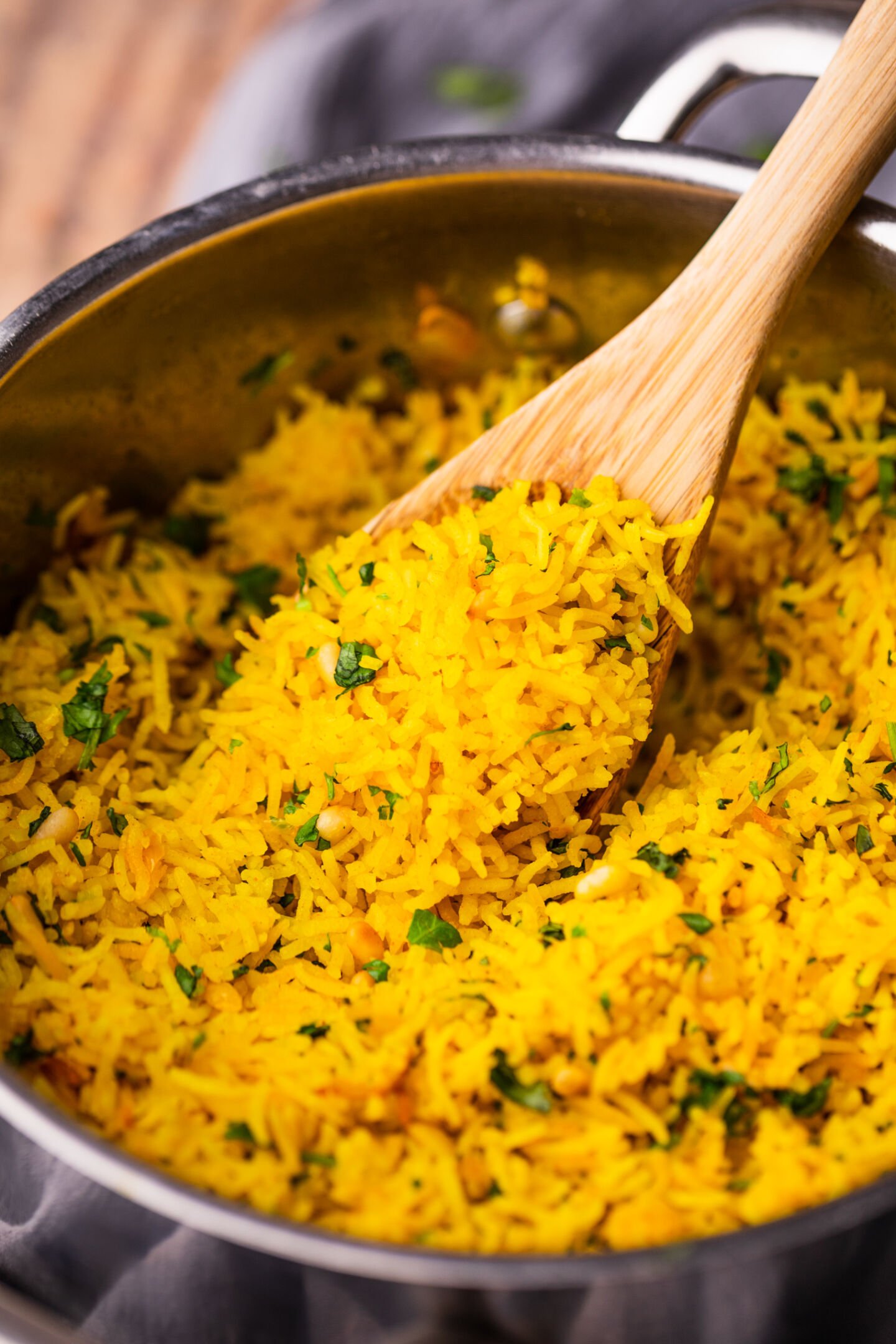 If you're a big fan of rice, you're going to love this Mediterranean rice salad. It's loaded with crunchy and colorful spices, fresh herbs, grains, and veggies.
Flavorful and insanely satisfying, this vibrant Mediterranean rice salad is about to become your favorite way of using leftover rice.
Here's the very definition of easy leftover rice recipes: taco rice! It's a fan favorite because it's big on taco flavor and comes together in just 15 minutes.
The best part? It's vegan, a great twist on traditional taco rice. Made with a few ingredients- leftover rice, black beans, taco seasoning, salsa, garlic, vegan ground beef, and cheddar; the flavor is garlicky and irresistible.
Whether you're vegan or not, you'll love this recipe.
This simple fried rice dish offers a delicious use for leftover rice. If you have sesame oil, soy sauce, rice vinegar, and frozen peas on hand, you can whip up this Japanese-inspired fried rice in no time.
It's super flavorful; it'll be hard for even a picky eater to say no.
Serve it as it is or with roast chicken and sautéed veggies for a complete meal. You can add some easy-to-make Yum Yum sauce for a full-blown Japanese experience.
Keep your sugar crash at bay with these savory rice pancakes. They're perfectly crunchy on the outside and surprisingly soft on the inside.
Made with cooked rice, parmesan cheese, chives, parsley, and peanut oil -these pancakes are sure to delight your taste buds. If you're one to experiment with flavors, try a dash of curry powder or cumin.
Finish them with sour cream and bacon for a lovely morning or mid-day bite.
You'll love this gluten-free version of waffles. They have a crispy-golden exterior with a soft, chewy interior and are insanely good!
The best part is that they're freezer-friendly, incredibly easy to make, and ready in just 15 minutes -perfect for a quick breakfast.
My family enjoys these with sliced strawberries, chocolate whipped cream, and maple syrup. But feel free to dress them up with your favorite toppings.
All you need is 5 simple ingredients and a few minutes to whip up this veggie-packed fritters recipe. Broccoli adds a pop of color and heavy dose of nutrients.
Scallions provide bold and fresh flavor. Cooked rice holds everything together, while sharp cheddar brings the oozy deliciousness.
This will definitely be a hit with everyone -even the pickiest eaters. Serve these patties for breakfast, or anytime you need a delicious, healthy treat.
Give your taste buds a treat by making these outrageously delicious and festive carnitas rice bowls.
Thanks to caramelized pork carnitas, this vibrant dish packs a huge punch of flavor that will rival your favorite food joint.
With leftover cooked rice and packaged carnitas, this recipe comes together in just 10minutes. Feel free to customize it with your favorite toppings.
This zucchini casserole recipe is solidly embedded in our easy leftover rice recipes repertoire.
Not only is it deliciously healthy and filling, but also easy to make, quick, and uses a few common ingredients.
The real star of the show is the Greek yogurt. It gives this casserole a nice creamy, rich texture that's crave-worthy, plus an extra dose of protein.
These yummy bites are extremely easy to make and ready in 10 minutes!
You only need a pan or an air fryer and 5 ingredients; leftover risotto, egg, mozzarella cheese, Italian seasoned, and panko bread crumbs.
This is guaranteed to become one of your favorite easy leftover rice recipes.
It's simple, it's elegant, and tastes just like you'd order at your favorite Chinese restaurant. Or even better. Sautéing the shrimps with garlic and ginger in a skillet adds an extra edge of flavor to this fried rice dish.
This crazy good meal takes only takes 20 minutes from start to finish. So it's a perfect easy dinner for any night of the week.
The leftovers are great for lunch the next day, too!
Got some sweet tooth? Try a warm bowl of this hearty, lip-smackingly delicious rice pudding. Each bite is rich, creamy, and packed with so much flavor - a great way to finish off your night.
Top with a scoop of ice cream for an extra dose of sweetness.
Any cooked rice goes in this recipe-brown or white, short or long grain.
You're just 7 ingredients away from enjoying these spicy crispy rice cutlets.
Cooked rice and mashed potato combine with boiled corn kernels, onions, and green chilies to make these yummy, flavorful cutlets.
If you're not into spicy food, reduce the amount of chile or omit it altogether.
If you love Indian food, this rice pakora recipe is a must-try. They're like the Indian version of fritters with chock full of spices from fiery red chili powder to warm turmeric and mellow ginger.
Along with green chili, cilantro, gram flour, and cooked vegetables, these deep-fried, full of flavor bites will soon become a family favorite.
They are best served with a dipping sauce and salad on the side.
This bright and hearty rice soup is beyond easy. Simply heat olive oil in medium heat; sauté onions, celery, and garlic. Add tomatoes, corn kernels, chicken broth, taco seasoning, and simmer.
Finally, add the cooked Spanish rice and cilantro until rice is heated all the way through. Swap out the chicken broth for vegetable broth for a vegan option.
If you're a traditionalist, top with gooey grated cheese, sour cream, diced green onions, and chopped romaine lettuce. Feel free to get creative with your toppings.
These leftover rice tacos are one of our go tos for quick dinners because we always have a packet of flour tortillas stored in our freezer.
The taco seasoning adds tons of flavor to the ground beef, while the kernel corn adds a nice sweetness that balances the flavor nicely.
As for the cheese, use whatever you have on hand, but we like the ooey-gooey of cheddar cheese. Top with pickled red onions, guacamole, hot sauce & cilantro, and prepare to be amazed.
You can enjoy these colorful little delights in three variations; ham and spinach rice balls, egg and pickled radish rice balls, and mushroom and vegetable rice balls. They're all super flavorful and effortless to make.
The lighter Korean soy sauce adds a heavenly depth of flavor to these treats. If you only have regular soy sauce on hand, use it. However, your treats would be darker in color but still tasty.
For spiced rice balls, add some red pepper flakes or chili powder.
Stir fry rice baked into little cups; sign me up! These fun cups are flavored with Szechuan sauce and ginger mixed with cold rice, onions, diced carrots, eggs, and peas.
It's a clever way to get the kids to eat their veggies.
Serve these tasty bites fresh from the oven with some buttery sautéed green beans and teriyaki or roasted chicken for a delicious dinner. Or as a mid-day snack.
Along with a tofu-based batter, cooked rice makes a smooth, firm base while making the crust rich and tasty. The fresh vegetables add more texture and pop of color.
This recipe is super versatile. Customize the filling with whatever you feel like - caramelized onions, smoked cheese, or any cheese would be great in this recipe.
Resist the temptation of slicing the quiche after pulling it out of the oven. Let it cool for a few minutes to allow the filling to set.
Add an exciting twist to your regular roti with this leftover rice recipe.
This flatbread uses rice flour instead of wheat flour which is delicious when paired with chutney or mixed curry.
The recipe calls for white rice, but brown rice works well too.
Skip your breakfast routine of fried egg, bacon, and toast to make this deliciously satisfying rice porridge.
Cooked rice is simmered with bananas, milk, egg yolk, and vanilla extract.
Just like rice pudding, the dish is sweetened with cinnamon sugar.
This satisfying meat-free meal is the epitome of easiness.
Combine cooked rice and the rest of the ingredients in a large bowl, pour into a baking dish, sprinkle shredded cheese, bake, and voila! Your rice and bean taco bake is done and ready to be devoured.
Set out the finished rice dish with green onion for toppings. It's great for busy nights, holiday dinners, and potlucks.
Made with only leftover rice, rice vinegar, garlic powder, and sea salt, these simple garlic-flavored rice crackers will delight kids and grown-ups alike. If you want them spicy, add cayenne or chili powder.
These crackers are a great way to add a bit of crunch to salads or on soups. I usually top my creamy celery soup with these.
You can also serve them as a snack with sour cream or cheese sauce along with fruit.
This stuffed pepper recipe is one of my favorite leftover rice recipes. It's hearty, cheesy, flavorful, and a breeze to put together.
I guarantee your whole family will love these stuffed peppers.
The recipe uses Italian ground sausage, but any ground meat will work.
Cheese-filled shredded chicken and buttery, crunchy crumb crust with poppy seeds add extra flavor to this comfort food classic.
Sour cream gives it the perfect amount of creaminess and tang, while the cream of mushroom soup adds an exciting twist to this hearty rice dish.
What's great about this recipe, besides being flavorful and easy to whip up, is that you can use whatever you have on hand to make it heartier. Diced ham, toasted almonds, chopped vegetables are great additions.
Looking to impress your guests? This amazingly creamy dairy-free dessert will not disappoint.
The coconut milk adds a creamy richness and sweet coconut-y flavor to the pudding - an absolute pure comfort with each bite.
You can keep the flavors tropical by topping it with grapes, slices of pineapple, mango, or even shredded coconut.
Leftovers never tasted this good! Kickstart your day with this hearty breakfast salad made with last night's leftover rice and veggies.
Topped with sumac, fresh herbs, soft-boiled eggs, chili flakes, and Greek yogurt, this salad tastes absolutely divine.
Finish it off with a drizzle of olive oil or your favorite homemade sauce.
Thanks to leftover rice, this easy one-skillet Mexican fried rice will be on the table in just 20 minutes.
It's filled with ground turkey, black beans, tomato sauce, and salsa.
Lemon juice and cilantro add a bright, finishing touch to the dish.
Try one of my comfort recipes for your next family meal! And if you have any questions, I'm here to help!