These French cookies are the best treats you can have on your dessert table! From the popular variations of the soft macarons to delicious sponge "Boudoir" biscuits, you get the best of sweet flavors to satisfy your cravings.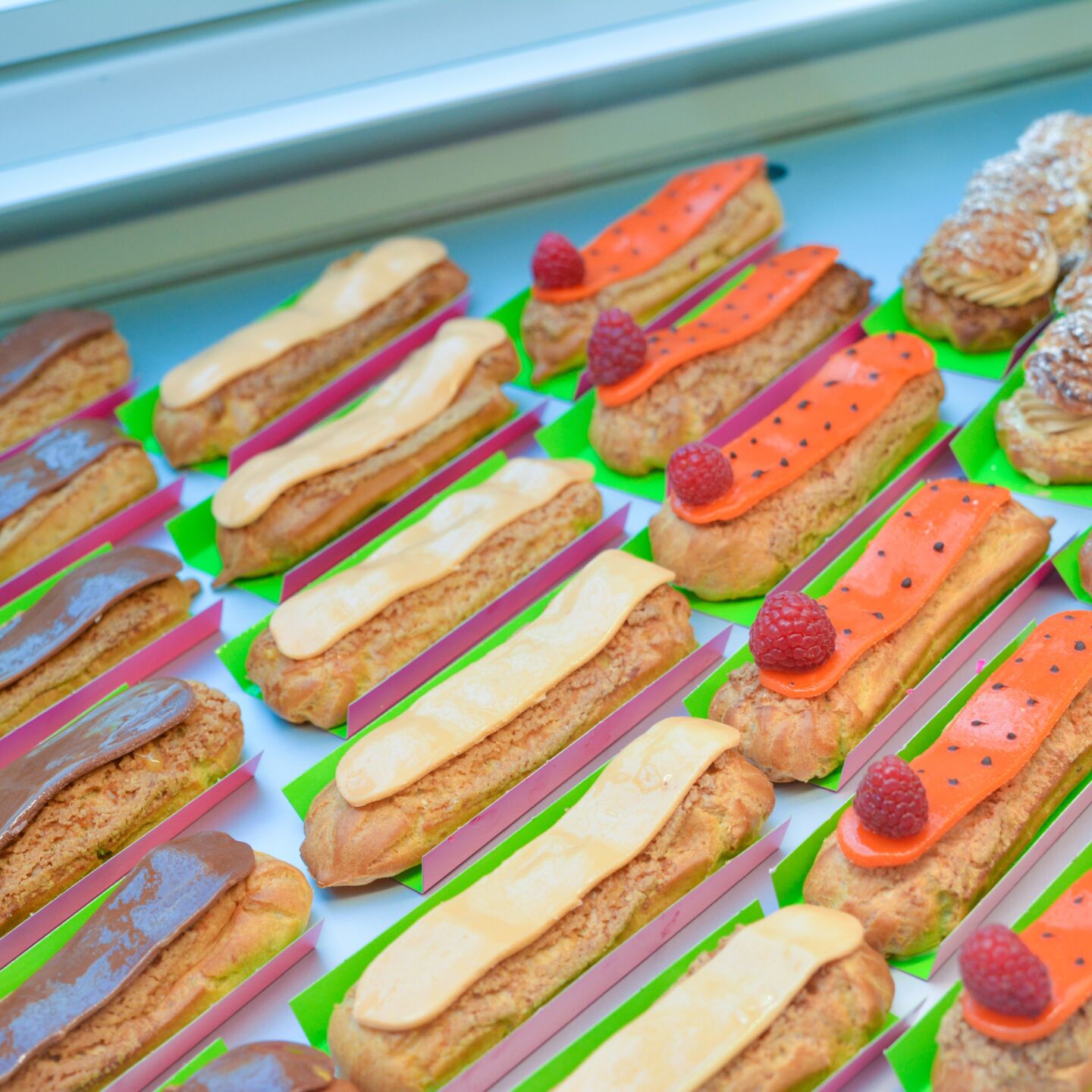 They go perfectly with French delicacies, from the ultra-comforting beef burgundy to the flavorful Chicken cordon bleu. The best part of these recipes? You can make these delicious treats in minutes with easily accessible and inexpensive ingredients!
We start off our list of French cookies with the classic French butter cookies. These delicate cookies are crispy and flavorful and pair perfectly with your morning coffee.
These delicious cookies are also known as Sables, and they are packed with flavors that are absolutely irresistible. Plus, they're made with only five ingredients!
These include salted butter, egg yolks, vanilla extract, granulated sugar, and all-purpose flour.
Bake for only 15 minutes till they're golden brown, and serve with tea or coffee!
In the list of French cookie recipes, these delicious cookies with a distinct toffee-like texture are the ultimate party appetizer.
They require only 15 minutes to prepare and an additional 15 to bake. Some of the ingredients include brown sugar, toffee, sweet brown butter, egg yolk, baking soda, sea salt, and dark chocolate chips.
Enjoy the oh-so-soft and chewy French cookies with a glass of milk. If you want an additional twist, make them into a chocolate ice cream sandwich! See our list of the best sandwich cookies for more delightful transformations like this one.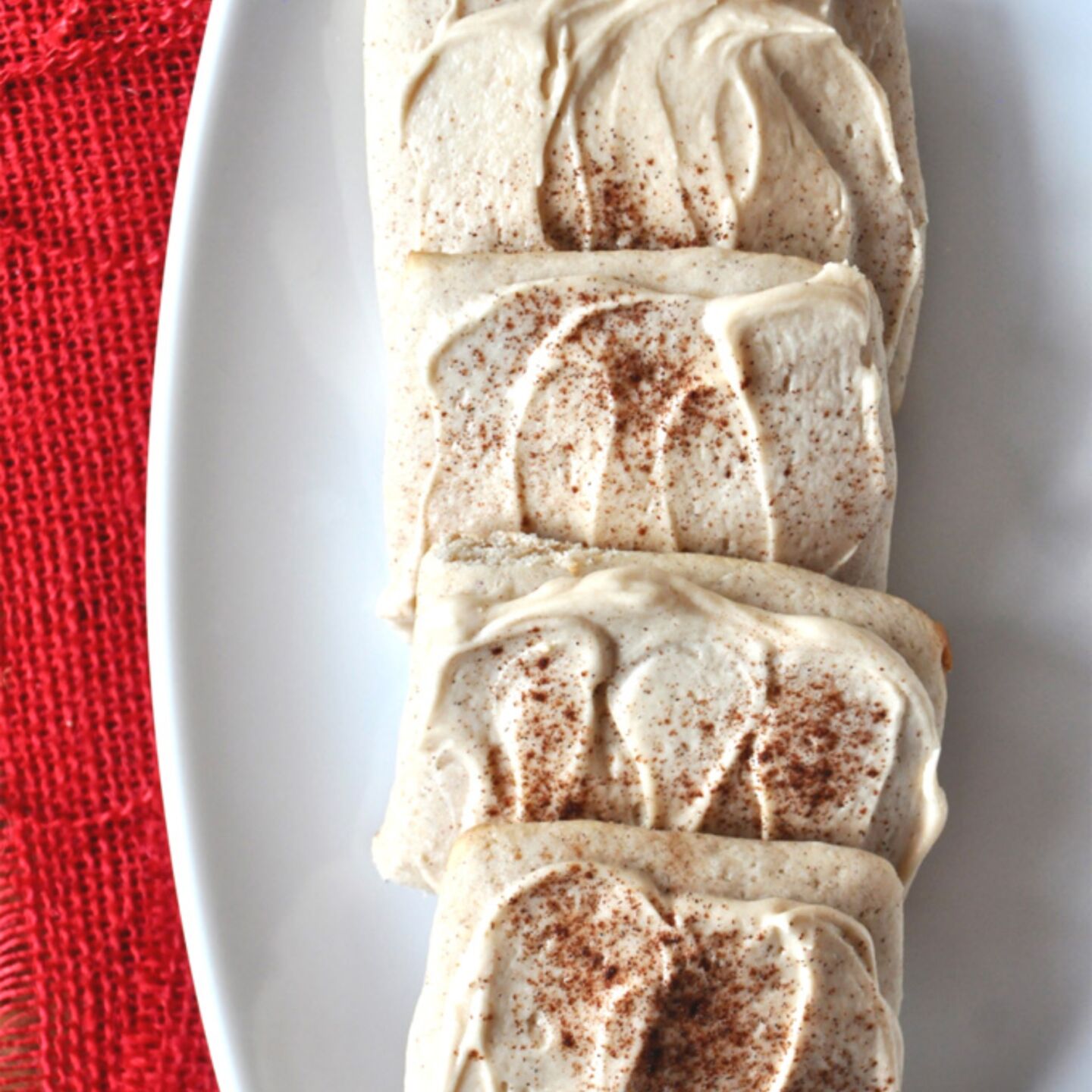 These taste just like French toast, giving you a crunchy bite rich in flavor and nutrients!
They're made of super simple ingredients, including butter, sugar, vanilla extract, milk, cinnamon, and baking powder.
For maple flavors on your cookies, add a layer of maple frosting and sprinkle cinnamon to serve. If you'd rather have the traditional sugar cookies, see this ultimate sugar cookie recipe.
These amazing cookies can come in different shapes and can be scented with orange zest, cinnamon, lemon zest, and aniseed.
They're made with super simple ingredients, including all-purpose flour, softened butter, granulated sugar, and egg yolk glazing.
Bake for only ten minutes and sprinkle with icing sugar to serve.
These meringues are super chewy in the middle and crispy on the outside to give the perfect melt-in-your-mouth cookies.
They do not require flour or butter, but you'll use other ingredients, including melted chocolate, vanilla extract, powdered sugar, and cream of tartar.
Bake for only ten minutes and sprinkle with sugar to enjoy!
Get your cookie dough ready to bake for just ten minutes to make this absolutely delicious treat.
This French waffle cookie has a creamy filling of vanilla, powdered sugar, unsalted butter, and salt.
Layer half of the cookies with the filling to make a French cookie sandwich. Serve after your favorite French food, and enjoy!
French macarons are a classic dessert with up to 20 variations, and these chocolate macarons with crispy shell-shaped exteriors might just be the best.
Ingredients required for these macarons are egg whites, cocoa powder, almond flour, and powdered sugar. Fill the cookies with a chocolate ganache filling made of heavy cream and semisweet chocolate chips.
Serve alone at your parties and watch people sing your praises.
Lemon juice is the key to these melt-in-your-mouth cookies alongside your basic ingredients for cookies. They're made in just 25 minutes, making them perfect for busy night treats.
The other ingredients include softened butter, granulated sugar, eggs, baking soda and powder, and all-purpose flour.
For a creamy layer of deliciousness, add cream cheese to the cookies and serve! If you loved these, you'd want to try out these chocolate-covered cherry cookies next!
The French twist to this savory puff pastry dessert is why they're revered as appetizers at parties.
This deliciousness is made with shredded Gruyere, caramelized onions, cooked crumbly bacon, thyme, and cream-style horseradish.
Bake until the puff pastry is golden brown and flaky to serve.
This nutty dessert is packed with a load of flavors, combining a pistachio-filled cookie with a layer of white chocolate buttercream filling.
You might need to run to the grocery store for ingredients, including pistachio flour, almond flour, cream tartar, and green gel food coloring.
Assemble the macarons and serve with your favorite sprinkles to enjoy.
These madeleines are perfect for holidays, giving you an elegant dessert to be the attraction on your festive spread.
They take only 30 minutes to make, requiring simple ingredients, including ground cinnamon, molasses, ground ginger, nutmeg, cloves, black pepper, flour egg, and unsalted butter.
Add a vanilla bean glaze to the cookies, serve, and enjoy! For a simpler version of these madeleines, check out these ginger sandwich cookies.
Also known as the Cat Tongue biscuits, these tasty treats are made with just four ingredients. The best part? These cookies are made in just 22 minutes.
The four ingredients required are egg white, softened butter, all-purpose flour, and icing sugar.
Layer the cookies with preferred frosting and enjoy! If you're looking for something easier to make, then you want to try these super-easy Nutella no-bake cookies.
These are also known as lace cookies, giving you delicious and attractive cookies to serve on special occasions.
The thin, crispy, and flavorful cookies are made with only sugar, honey, candied orange, heavy cream, milk chocolate, and sliced almonds.
Bake these for only ten minutes and dip them in melted chocolate to serve. If you don't want to make a mess, use a spoon to coat the cookies with chocolate. If you love this amazing treat, you'll enjoy these chocolate-dipped peanut butter cookies better.
If you're looking for the perfect French cookies to bring to the party, these appetizers will earn you praise. It's with a delicious creamy pudding that seals the deal with its deliciousness.
Ingredients required to make these include vanilla wafers, instant pudding mix, milk, and melting chocolate.
Top the cookies with melted chocolate and cherry to enjoy!
One of the best versions of macarons are these salted caramel treats made with absolutely delicious ingredients.
These macarons come with salted caramel Swiss meringue buttercream and salted caramel sauce. You might need to get to the baking store for some of the ingredients, but rest assured, the efforts ate totally worth it.
Serve with your favorite sprinkles, and enjoy!
These are raspberry jam-filled sable sandwiches that are perfect for parties and special occasions with your partner. The cookies give you a mix of tangy, crispy, and buttery flavors to please your taste buds.
The ingredients required for the dessert include unsalted butter, raspberry jam, vanilla extract, salt, egg yolk, all-purpose flour, and powdered sugar.
Sprinkle powdered sugar on the cookies and enjoy the indulgent snack with your favorite drink.
You'll enjoy these Boudoir cookies at virtually any event for the amazing flavors it brings to the spread.
It's made with super simple ingredients, including all-purpose flour, apple cider vinegar or lemon juice, cornstarch, eggs, and white sugar.
These ladyfingers take very minimal effort and time, requiring only 15 minutes of baking time. Dust with confectioners' sugar, and enjoy!
These gluten-free cookies are packed with flavors that guarantee no leftovers! You only need one bowl to mix your ingredients, and it takes only 14 minutes of baking time to get ready.
Ingredients required to make these include granulated sugar, powdered sugar, almond flour, egg whites, almond extract, and kosher salt.
Bake till they're golden, and dust them with powdered sugar to enjoy!
French Cookies Takeaway
When it comes to decadent treats, these French cookies are the best you can have on your dinner table, festive spreads, and as appetizers at your parties. Surprisingly, these elegant desserts are not expensive to make, requiring only the basic baking ingredients. Share these French cookie recipes with your friends and family to put a smile on their faces!
🍳 Related Recipes
If you're looking for more treats to make for your family and parties, check out our list of fun things to bake.
Love this dessert recipe? Please leave a 5-star 🌟rating in the recipe card below and/or a review in the comments section further down the page.

Try one of my comfort dessert recipes for your next meal! And if you have any questions, I'm here to help!