If Olive Garden's dishes hold a special place in your heart, then you want to check this collection of the best olive garden recipes.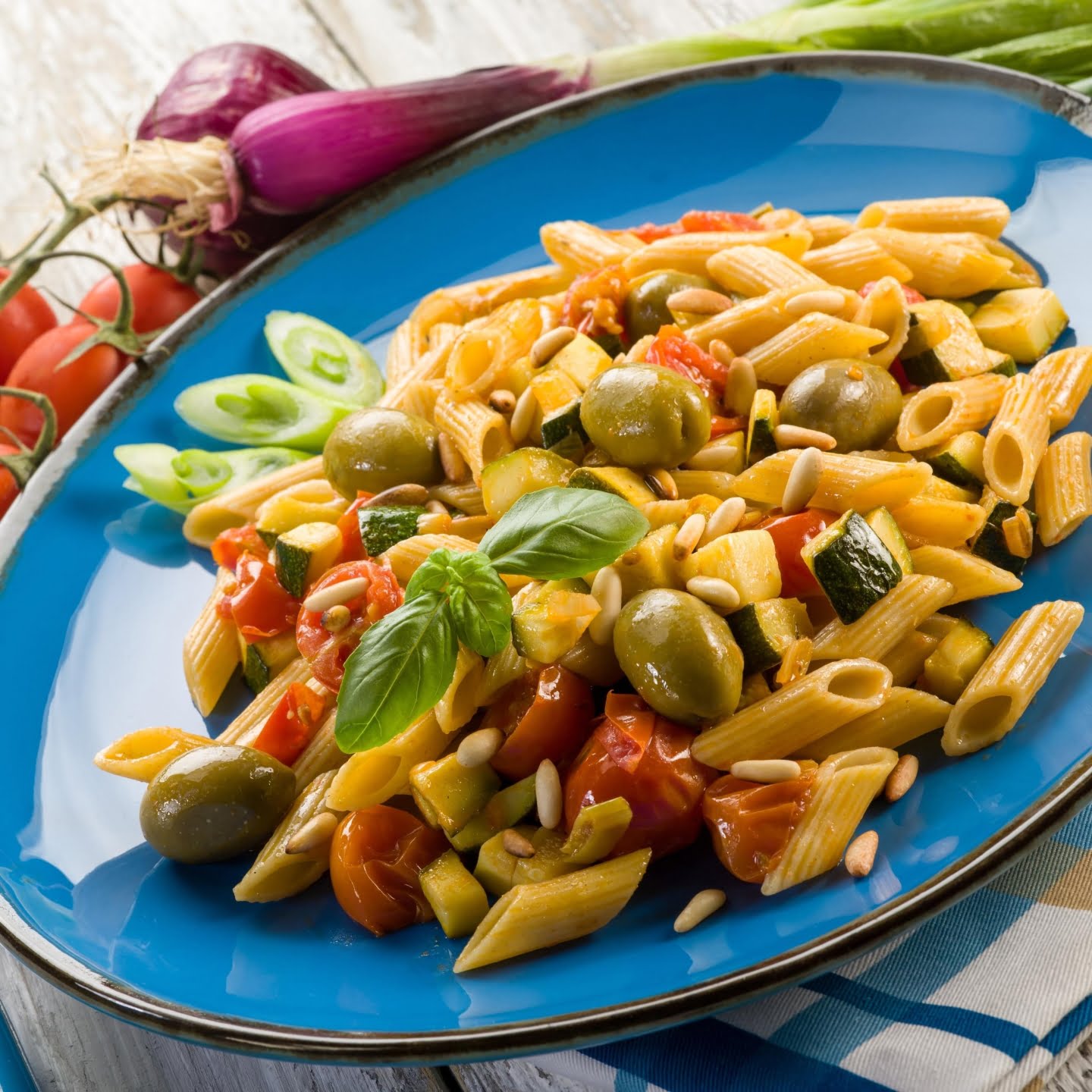 From the soups to the desserts, these copycat recipes will deliver the flavor and deliciousness you get from Olive Garden restaurants.
You can easily get many of the ingredients on this list, and be sure to satisfy your taste buds when you follow the cooking directions. Without further ado, let's get into it!
But before learn more about different types of Pasta and types of pasta sauce you can use for any of these meals.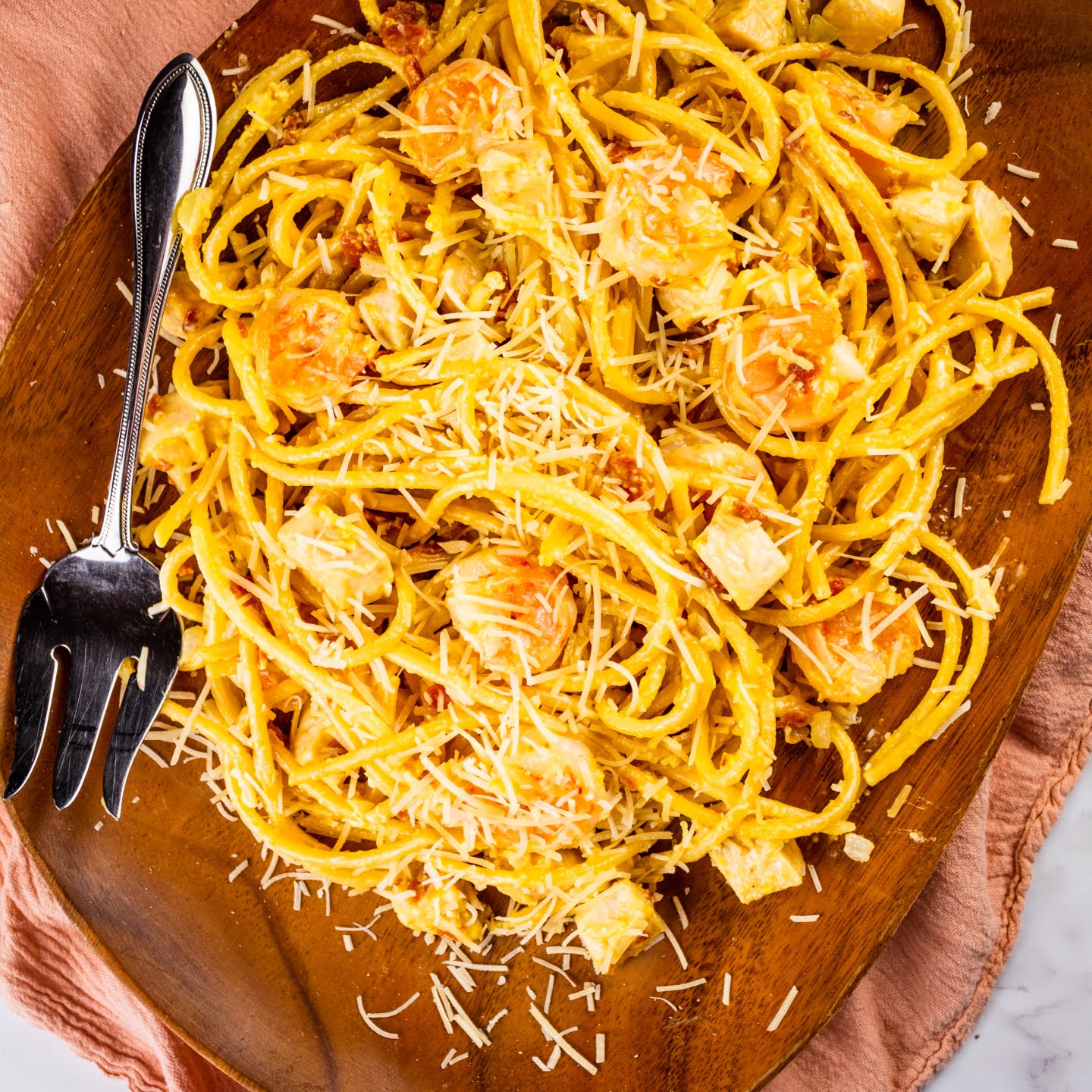 This full meal can be prepared in thirty minutes with its fantastic flavors from shrimp carbonara, chicken breast, heavy cream, grated parmesan cheese, and a few other ingredients.
This recipe is one of the easiest Olive Garden copycat recipes to make in one skillet.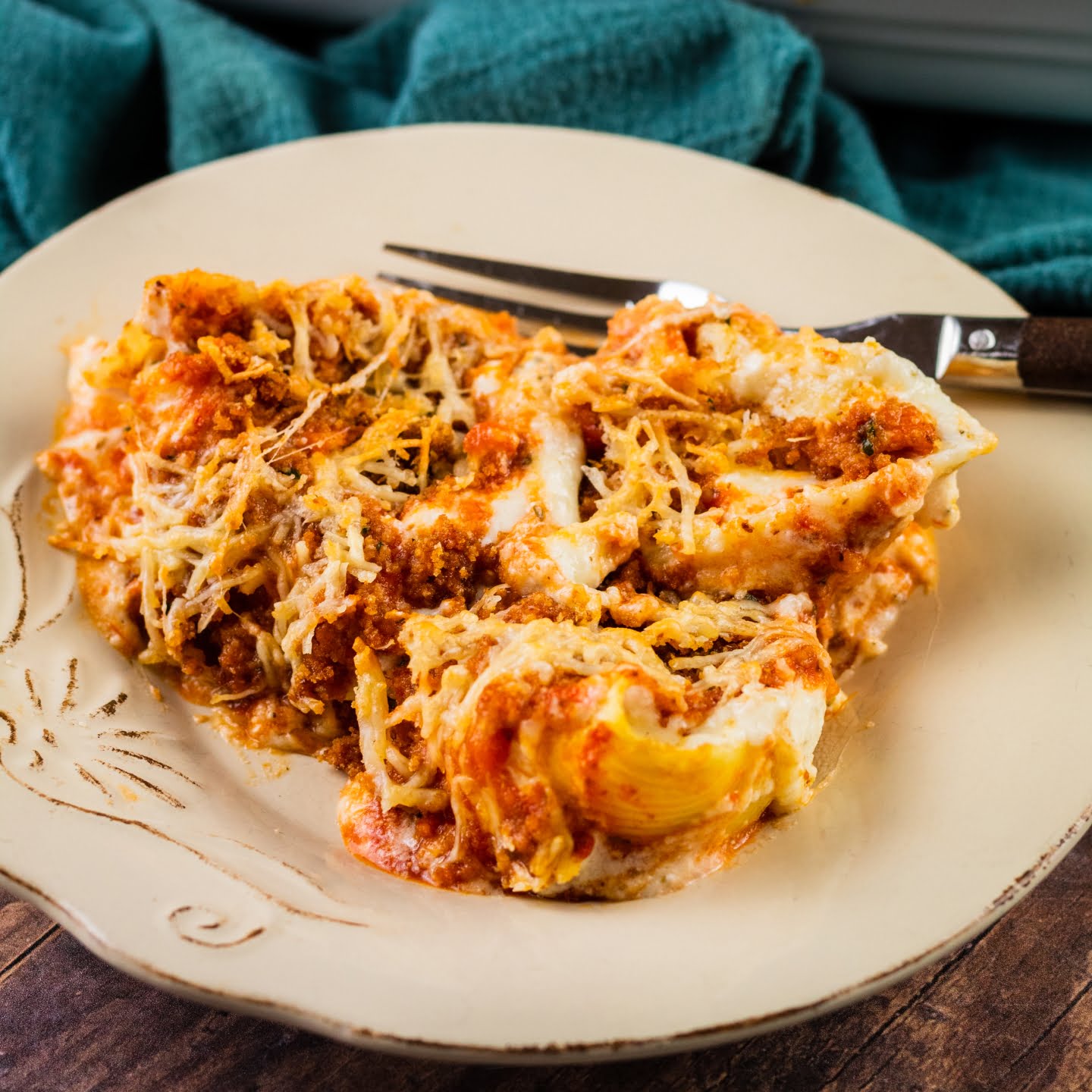 If you're a lover of Italian dishes, you want to make these creamy oven-baked pasta shells that go well with creamy alfredo sauce.
The dish is a combination of marinara sauce, ricotta, mozzarella cheese, parmesan cheese, seasoned bread crumbs, and jumbo pasta shells.
It's the perfect meal to enjoy with your friends on a relaxing evening.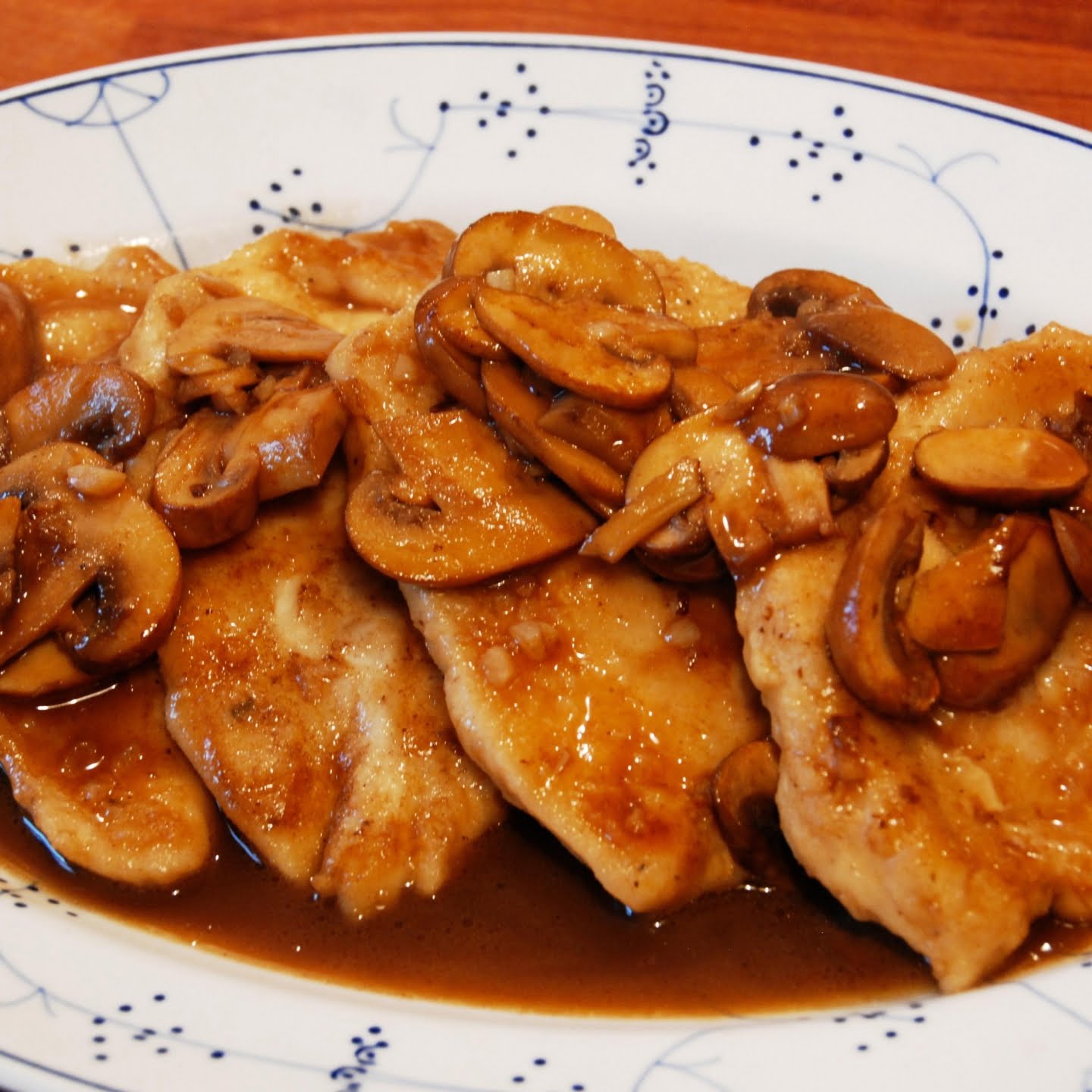 This is a classic recipe of the olive garden recipes.
It's a flavorful dish with easy-to-get ingredients that comes out in 20 minutes for a comforting dinner.
You can get a Marsala wine from a liquor store and grab other ingredients, including chicken breasts, flour, oregano, mushroom, garlic cloves, and a few others.
Olive Garden's recipes aren't complete without the famous Chicken Scampi.
You'll get a delicious meal with perfectly tender chicken breasts, pasta, Italian seasoning, white wine, heavy cream, garlic, peppers, and a few others.
The delicious sauce from your white wine matters, so you want to pick the best you can.
This copycat olive garden toasted ravioli recipe is perfect during the holidays and can be made quickly with its quick-to-get ingredients.
The copycat recipe includes thawed meat ravioli, breadcrumbs, flour, eggs, garlic salt, water, basil, and parmesan cheese.
Make your slow cooker sauce or purchase from the store to enjoy the dish.
This is an Olive Garden favorite that may take time making at home to get the restaurant version. However, the effort will pay off with the deliciousness promised.
Ingredients you'll need include dry yeast, unsalted butter, garlic powder, sugar, warm water, and all-purpose flour.
Dip in marinara sauce or any other you prefer for comforting deliciousness.
Olive garden's classic hearty soup filled with varieties is the go-to for many customers.
You can make the comforting soup in your house with ditalini pasta, lean ground beef, chicken broth, diced or chopped tomatoes, and a few other ingredients.
Make the bottomless soup in less than an hour and enjoy with more broth in case of leftovers!
Olive garden's minestrone is another dish that wins the heart of many.
The popular soup is made with olive oil, small pasta shells, vegetable broth, baby spinach, kidney beans, zucchini, herbs, and seasoning.
This copycat olive garden recipe will put a smile on your face with one bowl after a stressful day.
Olive Garden Italian dressing is one of our favorite recipes to make.
As a copycat recipe, the salad dressing can be made from Good Seasonings Italian Dressing mix, Italian seasoning, sugar, garlic powder, white vinegar, and water.
Serve as a side dish with fettuccine noodles, breadsticks, or pasta for an enjoyable full meal.
This Olive Garden chicken dish is made with grilled chicken covered in lemon garlic sauce, grape tomatoes, basil pesto, and mozzarella.
You can make your grilled chicken from chicken breasts and get the pesto by mixing fresh basil, romano cheese, and garlic.
Your lemon garlic butter sauce can be made from butter, minced garlic, creamy broth, and lemon juice.
Olive Garden's alfredo sauce is well-known and a favorite in olive garden recipes.
To make a copycat of olive garden alfredo, you'll require ingredients including cream cheese, parmesan cheese, minced garlic, butter, salt, pepper, cream, and blended Italian cheeses.
You can get this sauce whipped up and ready to serve in about 10 minutes!
On our copycat olive garden recipes list, the chicken alfredo is one dish undisputed as a hearty family dinner.
Make the chicken alfredo with skinless and boneless chicken breasts, and use condiments including parsley, white pepper, parmesan cheese, whole milk, and a few others.
Enjoy with fettuccine noodles or Tortellini Al Forno for excellent results.
Zuppa Toscana is one of our favorite olive garden recipes, one of their most ordered soups on the menu.
This simple recipe includes Italian sausage, chicken broth, bacon slices, kale, potato, red pepper flakes, and other condiments.
It's the ideal meal for a relaxing dinner with your loved ones.
The chicken Gnocchi soup is another favorite in the Olive Garden chain of restaurants.
You can make the copycat in your home with cooked and shredded chicken breasts, broth, carrots, parsley flakes, potato Gnocchi, fresh spinach, garlic cloves, butter, milk, and olive oil.
The soup has a rich flavor and will leave you craving for more.
This dish is perfect as an appetizer for the holidays. It also makes for a good topping on homemade pizzas and will leave a taste to be remembered for more holidays.
The ingredients required to make the dish include cream cheese, minced garlic, spinach, mozzarella, mayonnaise, dried basil, garlic salt, and pepper.
The food will be ready to serve and eat in about 40 minutes!
If you're looking for a delicious dessert for an Italian feast, the copycat Olive Garden tiramisu should be your resort.
The deliciousness you get from the creamy tiramisu keeps it high on the dessert menu at the restaurant, and you can make yours from home with quality espresso.
You can easily get the ingredients required to make the dessert, including egg yolks, caster sugar, unsweetened cocoa powder, vanilla extract, ladyfingers, espresso, heavy whipping cream, and Mascarpone cheese.
This copycat recipe makes you cook the restaurant version even better with its tangy and slightly sweet flavors.
Get chicken breasts, capers, sun-dried tomatoes, lemon, small onions, butter, garlic, salt, pepper, and heavy whipping cream.
Serve with mashed potatoes or green vegetables for a hearty meal.
The shrimp scampi is another favorite with Olive Garden customers. The dish is thin pasta cooked with bell peppers, onions, and lemon garlic scampi sauce topped with shrimps.
The ingredients required to make this dish include shrimp, vegetable oil, red onion, salt, green, yellow, and red bell peppers.
To make the scampi sauce, get unsalted butter, yellow diced onion, minced garlic, chicken stock, white wine, parsley, pepper flakes, and lemon juice.
If you want a dish rich in cheese by Olive Garden, the Five Cheese Ziti Al Forno is your go-to meal.
It's made with pasta, marinara and alfredo sauce, fontina cheese, parmesan cheese, mozzarella cheese, and ricotta cheese.
The dish takes about 20 minutes to prepare and could taste even better if rightly done.
The smoked mozzarella fonduta is made with sour cream and Italian cheese that goes perfectly with toasted bread.
The meal serves as a good side dish or appetizer with its creamy, cheesy, and smoky flavors.
Ingredients to make this dish includes smoked mozzarella cheese, smoked provolone cheese, parmesan cheese, grounded red pepper, sour cream, and thyme. Serve with Italian bread, meatballs, or pasta for a great dining experience.
This is another dessert made by Olive Garden that sells well with customers. The lemon cream cake is a light cake made from creamy lemon juice, cream sauce, and heavy whipping cream.
You can garnish the cake with crumbs to give it a crunchy flavor, and the dessert is best served chilled.
To make the Olive Garden copy cat lemon cream cake, get all-purpose flour, vanilla extract, powdered sugar, white cake mix, lemon juice, butter, and cream cheese.
This Capellini pasta dish has the power to satisfy your cravings at any time of the day, and you can get it ready in 20 minutes.
Its ingredients are easily accessible as they chiefly include Roma tomatoes, fresh basil leaves, balsamic vinegar, salt, and capellini pasta.
Serve immediately after cooking.
The steak gorgonzola gives creamy and tangy flavors from the Gorgonzola cheese used in the dish. It's a favorite among customers of Olive Garden, and you can make yours easily with these ingredients.
Get sirloin beef steak medallions, balsamic vinegar, salt, black pepper, olive oil, butter, and Italian dressing for the steak.
For the Gorgonzola alfredo sauce, you'll need heavy whipping cream, unsalted butter, dry pasta, fresh spinach, Gorgonzola cheese, nutmeg, garlic powder, and parmesan. Garnish with more Gorgonzola cheese and sun-dried tomatoes.
Dinner is perfect and hearty with this copycat Olive Garden chicken pasta recipe. You get several flavors from the ingredients that go into cooking this meal, especially with the Italian seasonings and dressing.
Ingredients required include boneless and skinless chicken breasts, Italian seasonings, black pepper, salt, salad dressing, cream cheese, and pasta of your choice.
This meal takes hours to make, and you might want to start preparing the night before the day it's to be served.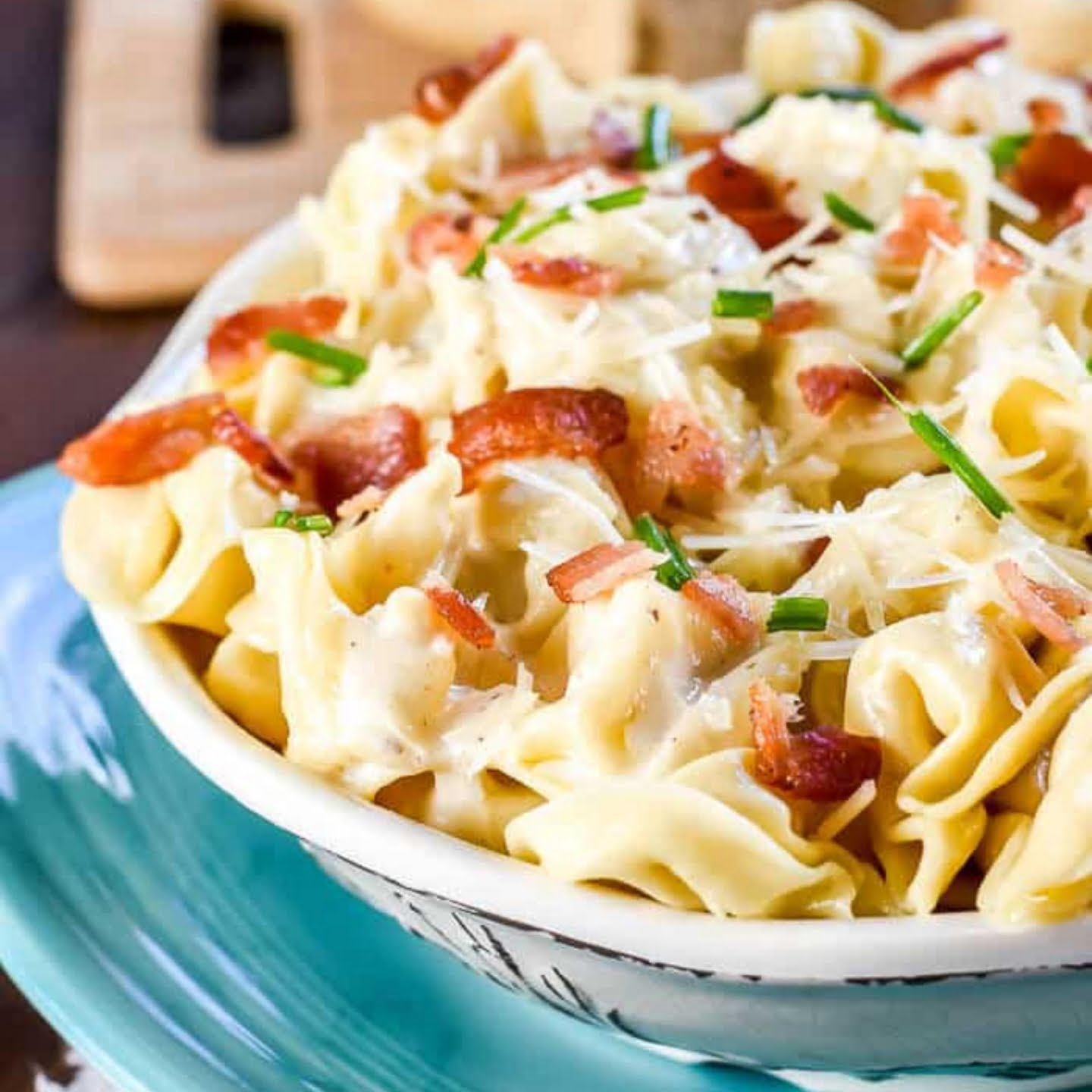 Olive Garden's Tortellini Al Forno is a pasta dish filled with pillowy cheese, creamy parmesan sauce, chives, and crumbled bacon. The meal is perfect for creating moments with your friends and family on a summer night.
The ingredients required to make Olive Garden-inspired Tortellini Al Forno include tortellini pasta, butter, chives, parmesan, cream, garlic, flour, and bacon.
The pasta should be cooked al dente with little salt and oil for the best flavors.
The spaghetti sauce at Olive Garden is quite popular and goes with spaghetti and many other staples.
You can make the sauce at home with minimal ingredients, which can be made in about three hours.
The ingredients required to make the Olive Garden-inspired spaghetti sauce include canned crushed tomatoes or fresh tomatoes, garlic cloves, dried basil, black pepper, sugar (optional), olive oil, and parmesan or romano cheese.
The black-tie mousse cake is a highly loved dessert at Olive Garden restaurants. You can make something close to it in flavor with this copycat recipe.
Although you'll spend a lot of time making this, the effort should be well worth it if correctly done.
Ingredients you need to whip up an Olive Garden-inspired black tie mousse cake include cocoa powder, olive oil, heavy whipping cream, vanilla, sugar, baking soda, eggs, baking powder, milk, cream cheese, chocolate chips, water, unflavored gelatin, and semi-sweet chips.
Conclusion
These are some of the best copycat Olive Garden recipes you can try out for the dining experience you get in their chain of restaurants. Each of them comes with spectacular flavors with the power to satisfy your cravings and give the best comfort you can derive from food!
🍳 Related Recipes
If you like my collection of best olive garden recipes, try one of these delicious comfort food recipes next.
For more Italian recipes inspiration I recommend you to try my bruschetta with mozzarella, pizza monkey bread, four cheese manicotti and my stuffed rigatoni!
Love this recipe? Please leave a 5-star 🌟rating in the recipe card below and/or a review in the comments section further down the page.

Try one of my comfort dinner recipes for your next family meal! And if you have any questions, I'm here to help!