If you want some tasty homemade Italian food this evening, check out our best 50 Italian comfort food recipes.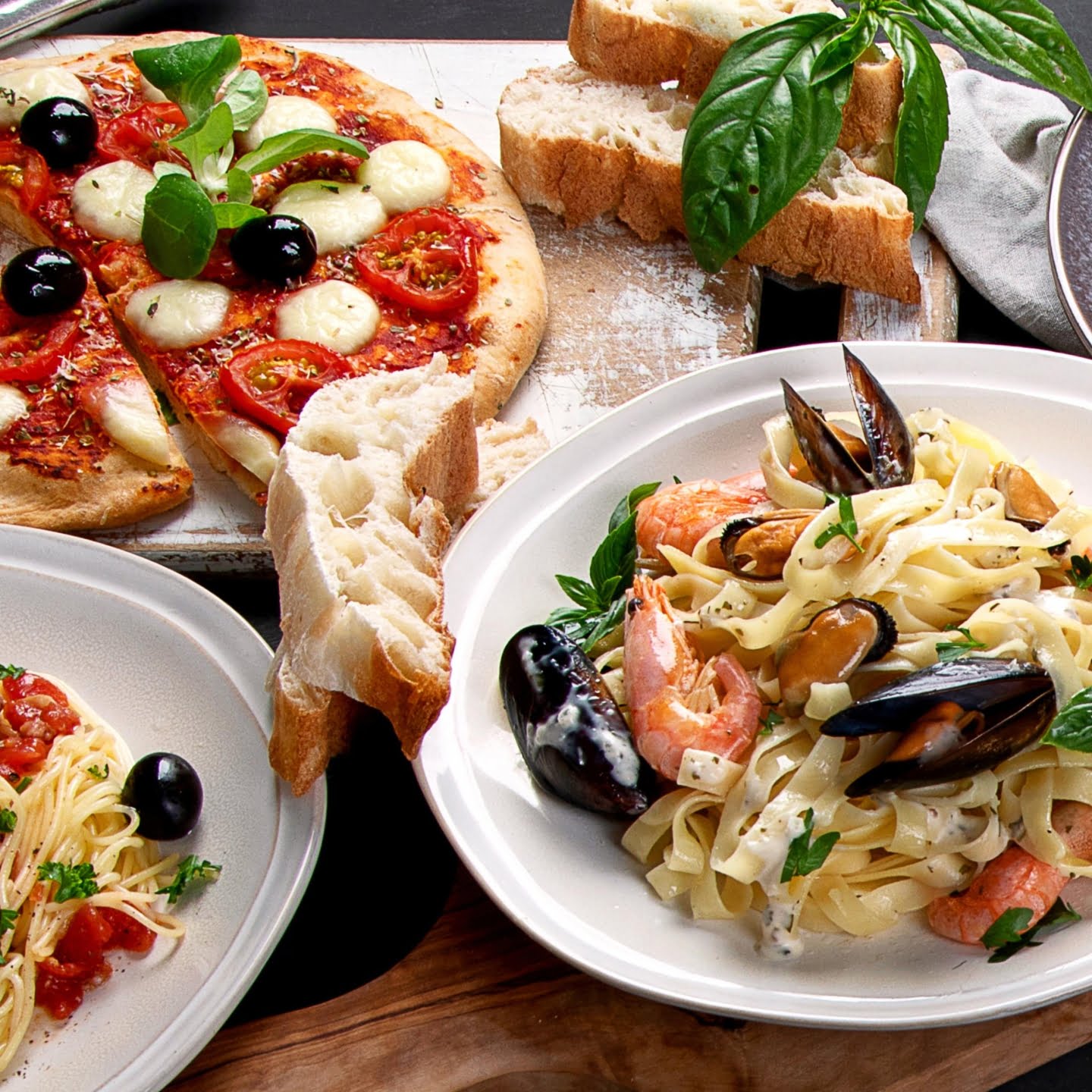 When it comes to comfort food, there's nothing quite like a hearty Italian dish.
Have leftover pasta? Try my taco spaghetti that is super easy and on the table in 30 minutes!
From rich pasta dishes to cheesy baked goods, these 50 Italian recipes will hit the spot.
So gather your family and friends and get ready to enjoy some truly delicious food. Bon appetit!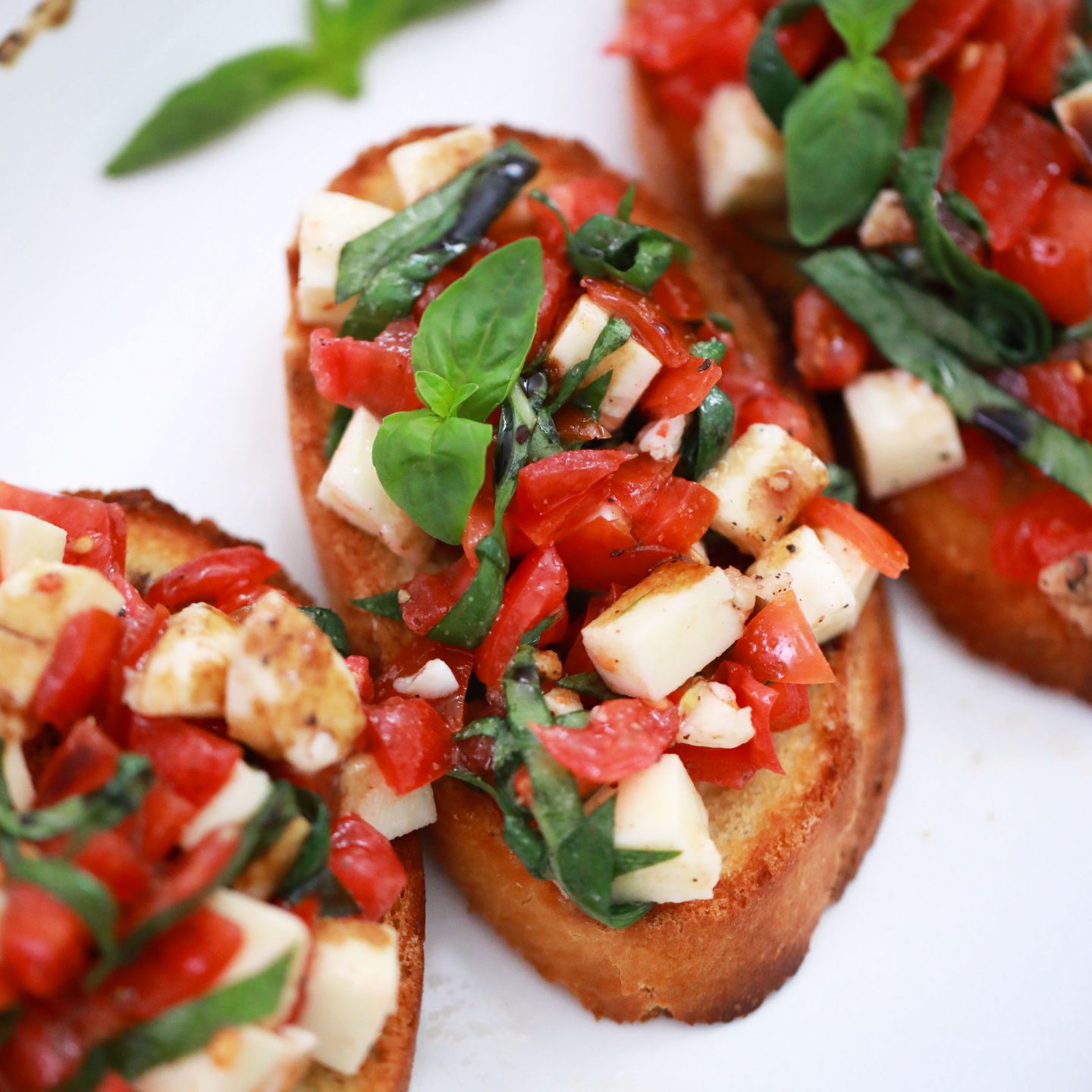 This easy and flavorful Italian bruschetta dish is perfect for an appetizer or light meal.
Crusty bread is lightly toasted and then topped with fresh tomatoes, mozzarella cheese, olive oil, garlic, and fresh basil leaves.
Seasoned to perfection and drizzled with a sweet and tangy balsamic glaze. It's simple yet so delicious.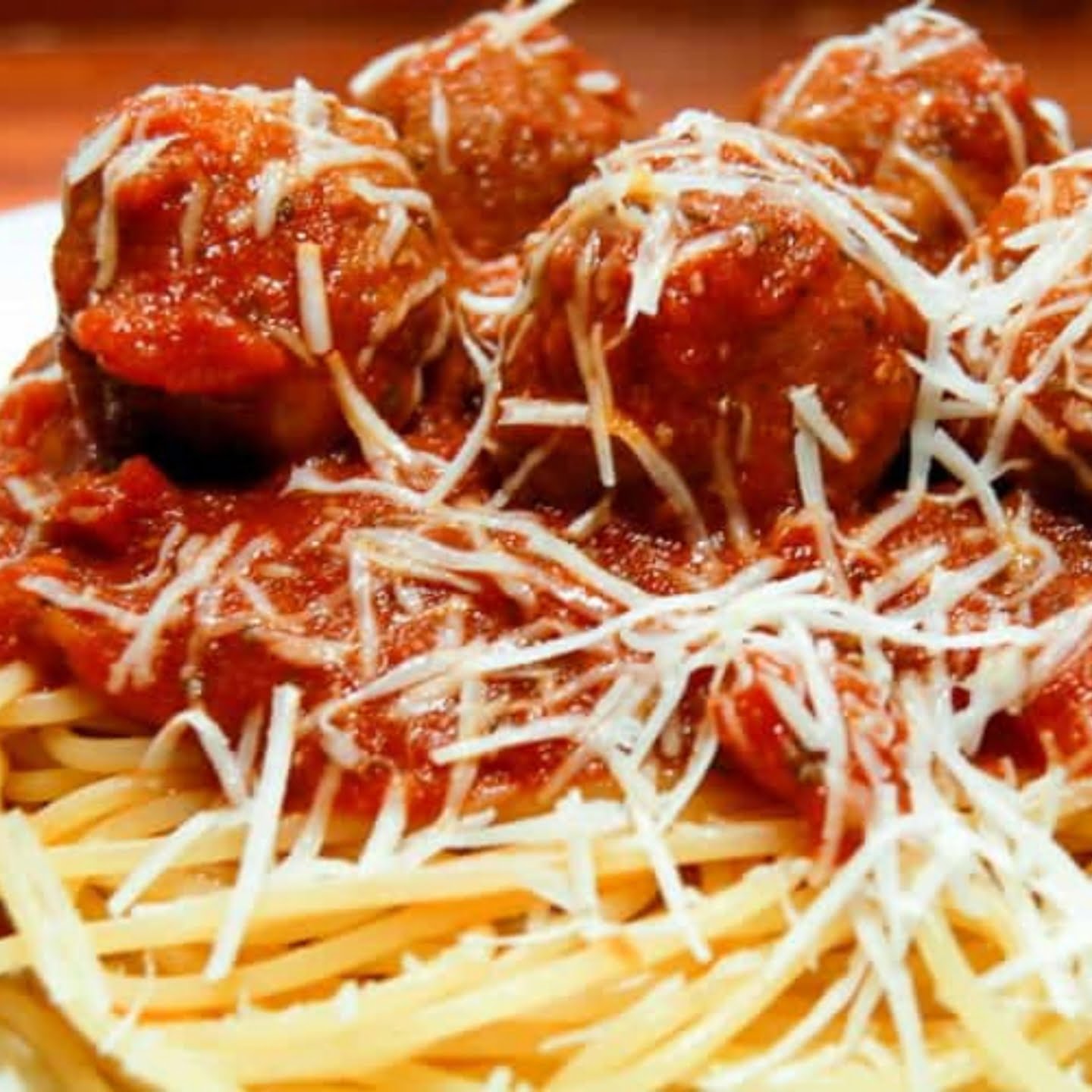 This classic Italian pasta dish of meatballs and spaghetti is the perfect comfort food. It's hearty, filling, and so delicious.
The meatballs are made with a combination of ground beef and pork, bread crumbs, Parmesan cheese, nutmeg, and fresh parsley to give them texture and flavor.
They're pan-fried until golden brown, then simmered in a delicious tomato sauce, and served on spaghetti noodles, which takes less than 1 hour.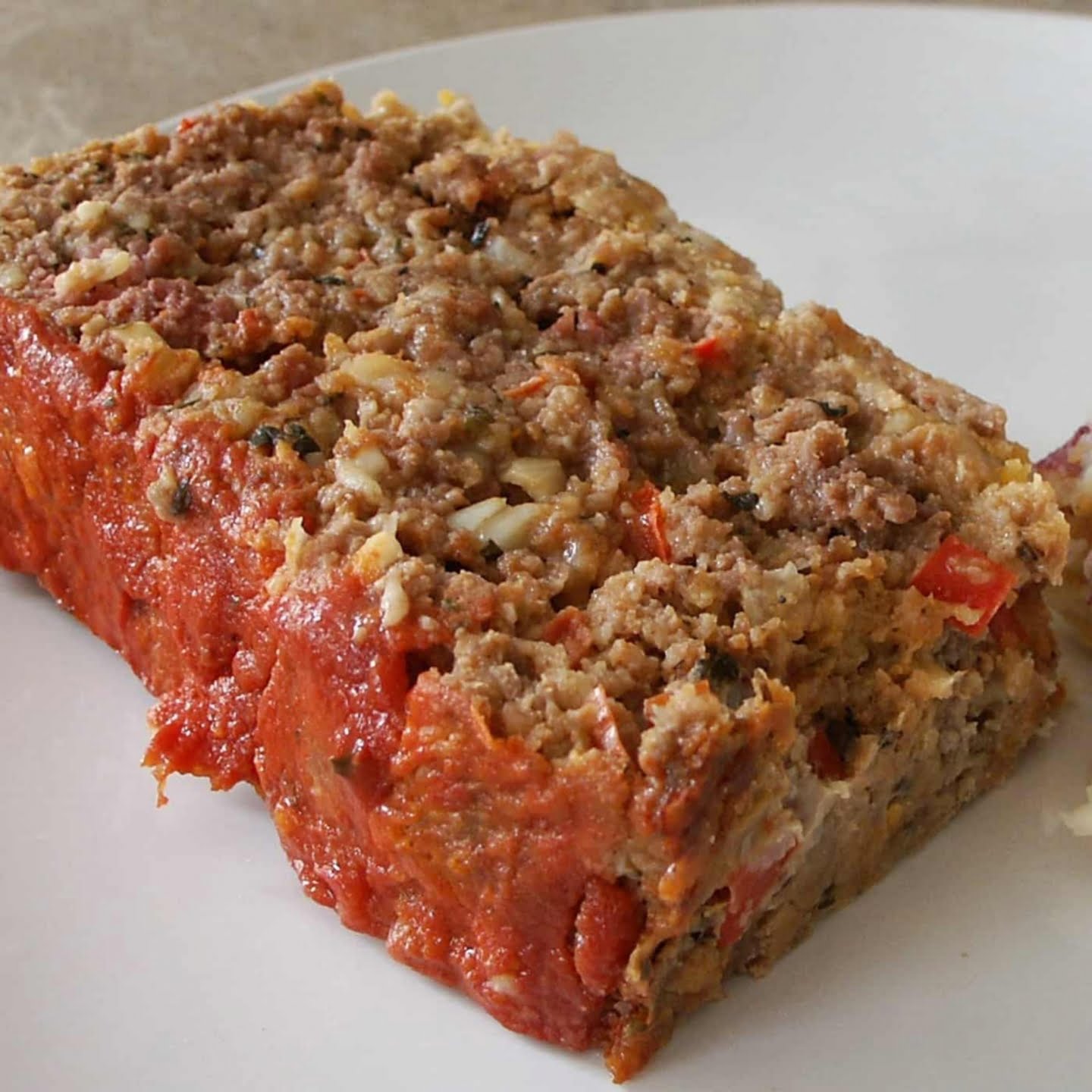 One of my ultimate comfort food recipes is meatloaf, and this Italian meatloaf is as delicious as they come!
It's juicy, packed with Italian flavors, and easy to make for any home cook.
The combination of marinara sauce mixed into the meat mixture keeps it moist during cooking, and the extra layer on top with balsamic vinegar gives it a tangy sweetness. It's guaranteed to leave your whole family craving some more after the first bite!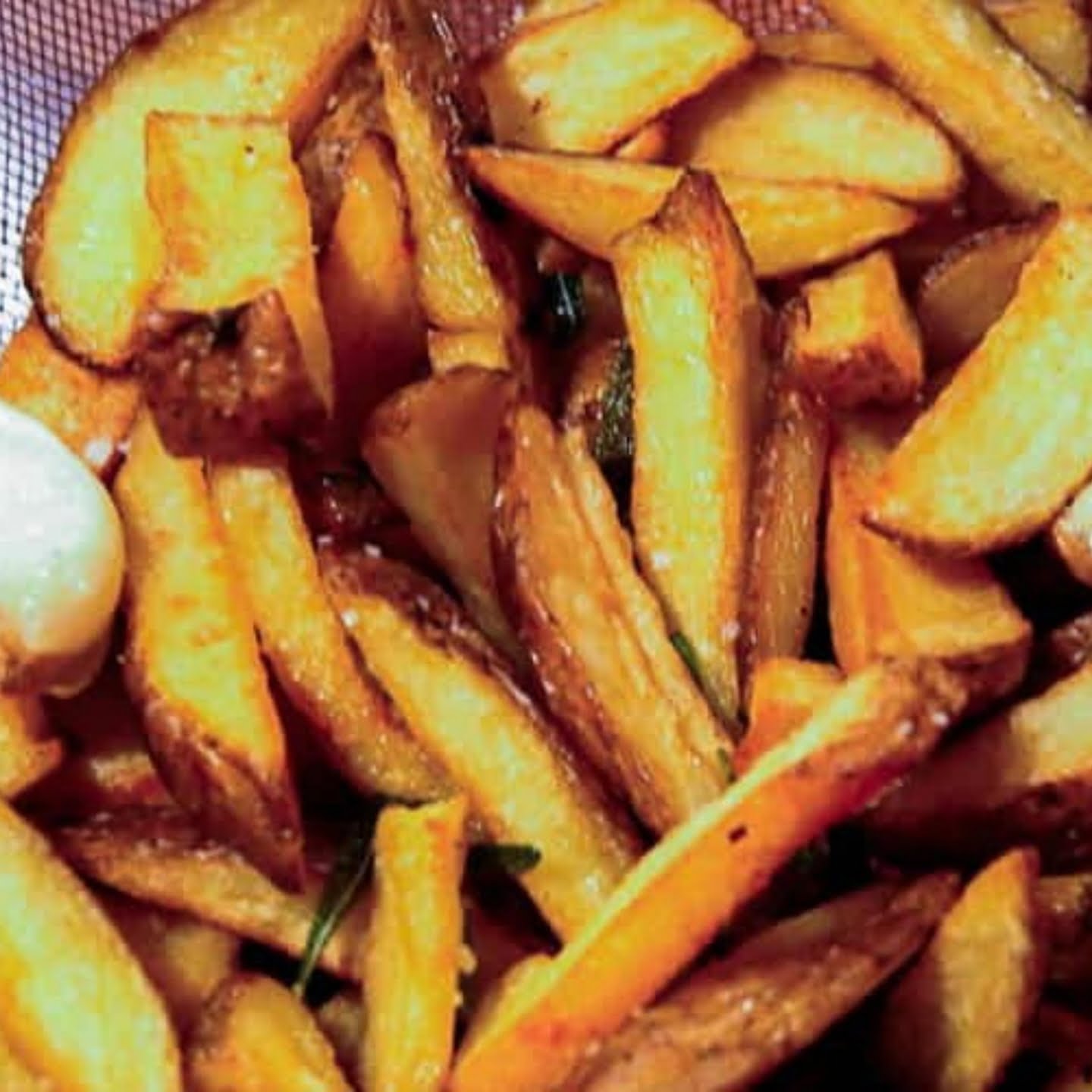 All you need for these Italian-style French fries with garlic and rosemary is pantry staples and 10 minutes of prep time.
These Italian-style French fries are crispy on the outside and fluffy on the inside. They're coated in garlic and rosemary-infused olive oil and then baked to perfection.
The perfect side dish for any Italian meal or as a snack on their own. So good, you won't be able to stop at just one!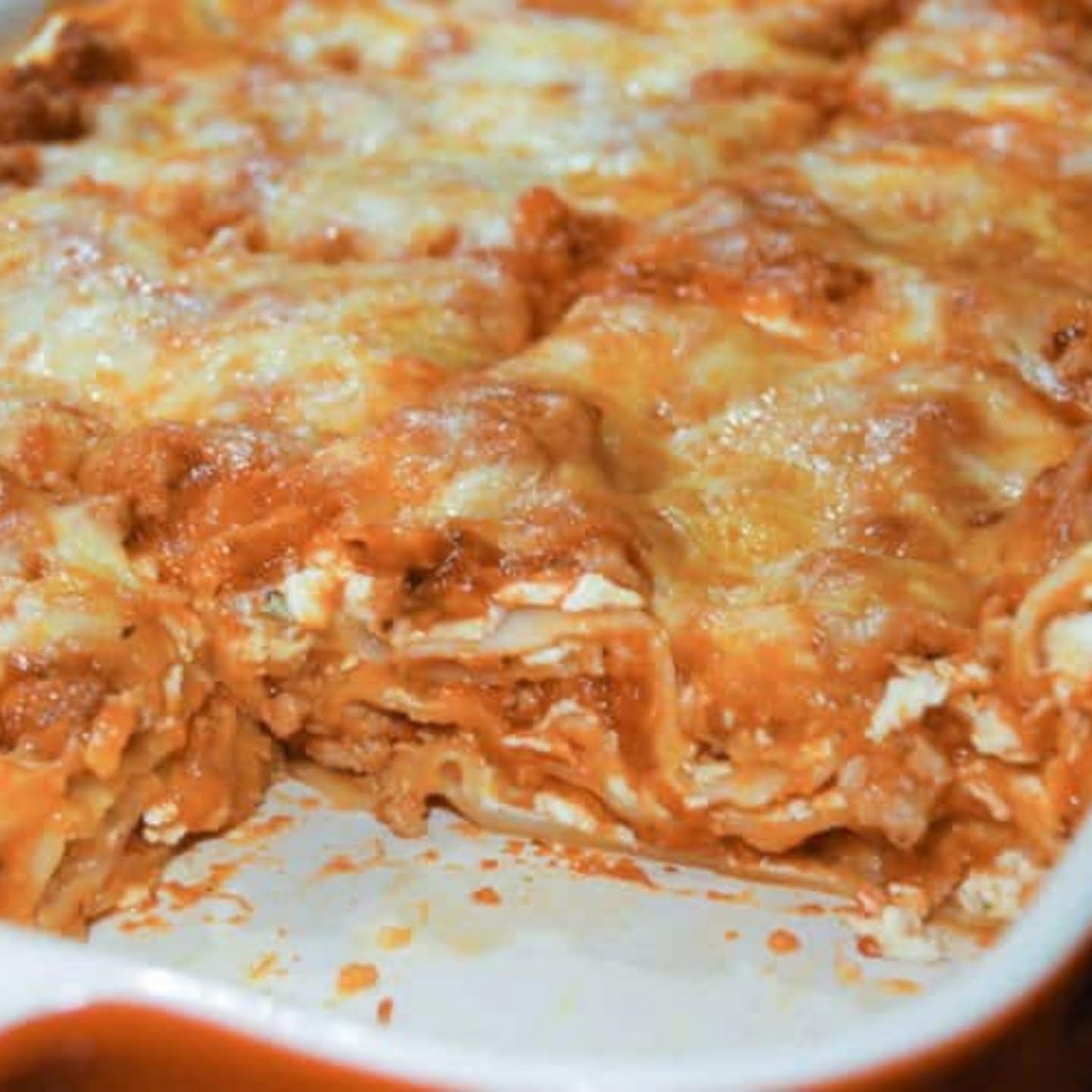 Hearty and rich lasagna is one of the best Italian recipes to make in fall that will fill you up and comfort you with its luscious meaty sauce, creamy bechamel, and layers of pasta noodles.
Homemade lasagna is not as difficult as it looks and can easily be prepared in an hour.
It's made with a simple meaty tomato sauce, layered with tender noodles, topped with a creamy bechamel sauce and plenty of melted mozzarella cheese, and baked to perfection. It's delicious and will easily feed a large family!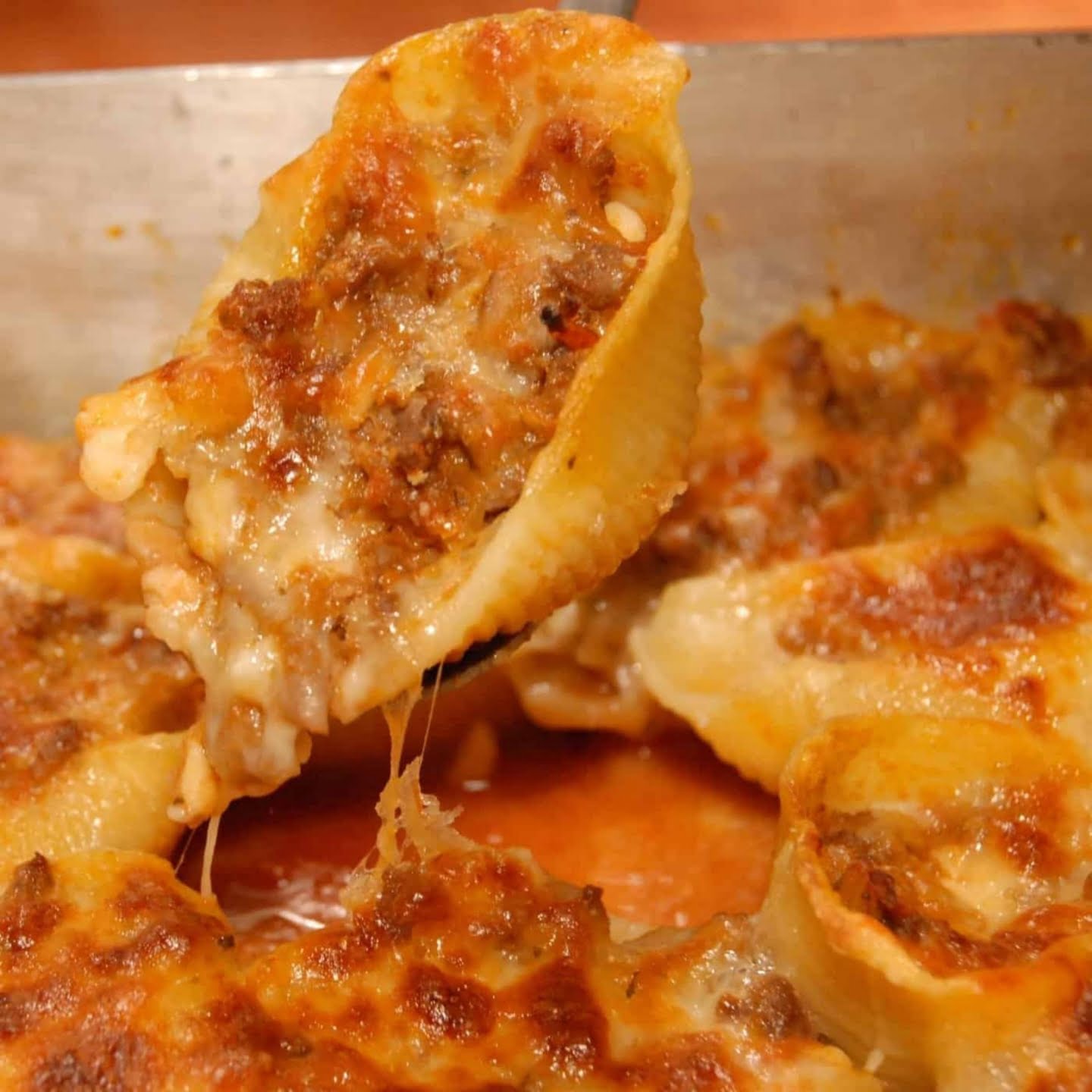 Classic Italian comfort food doesn't get much better than this stuffed shells recipe.
Jumbo pasta shells are filled with a meat sauce made of ground beef and spaghetti sauce and mixed with three types of cheese.
They're then baked in the oven until the cheese is melted and bubbly. The perfect dish to feed a crowd!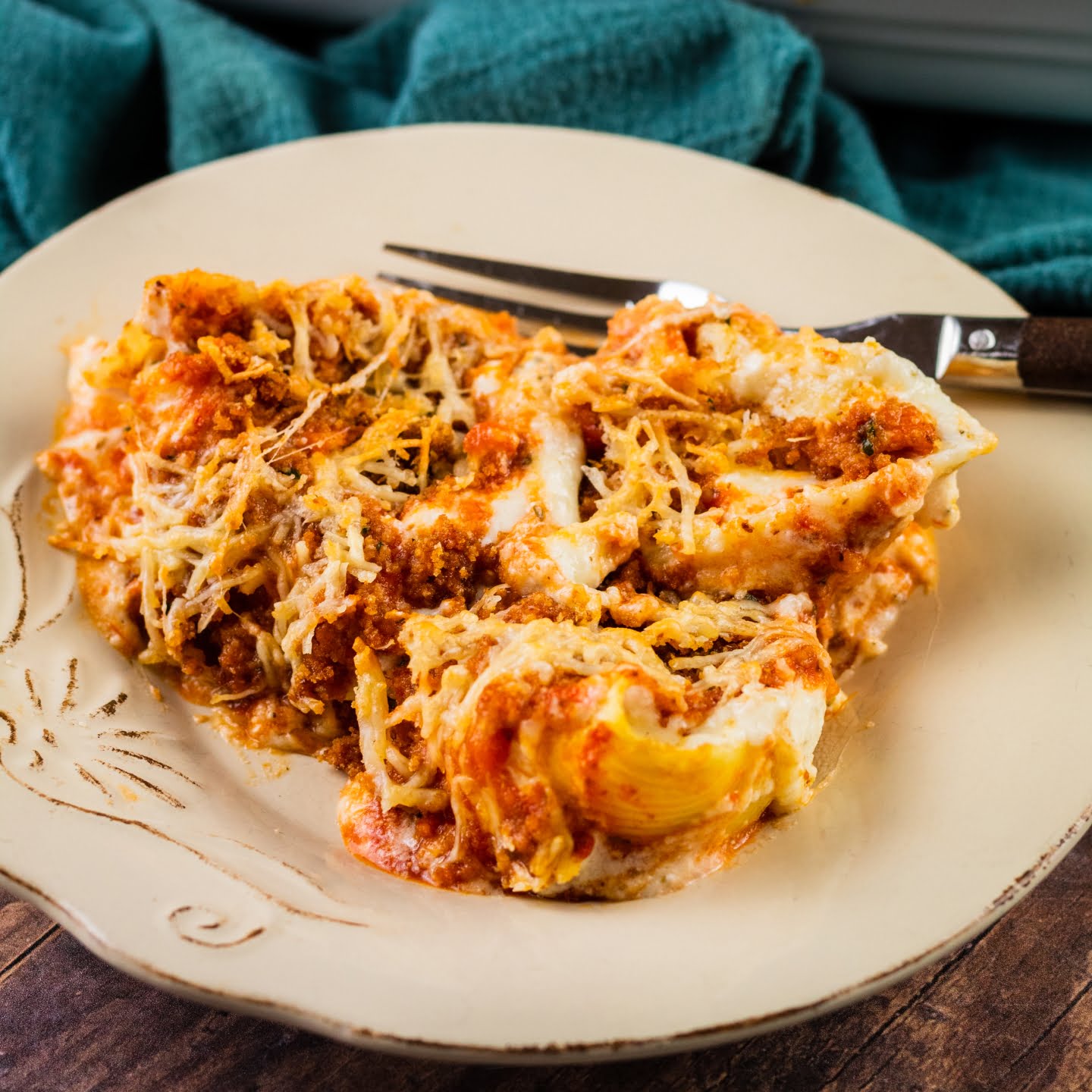 Give these meatless Olive Garden cheese-stuffed giant shells a try for your next Italian night in!
They're packed with three types of cheese, mixed in marinara sauce, and finally topped with a creamy alfredo sauce.
It's one of the best Italian recipes on this list that's the perfect dinner to WOW your guests in under 40 minutes with a restaurant-grade Olive Garden recipe.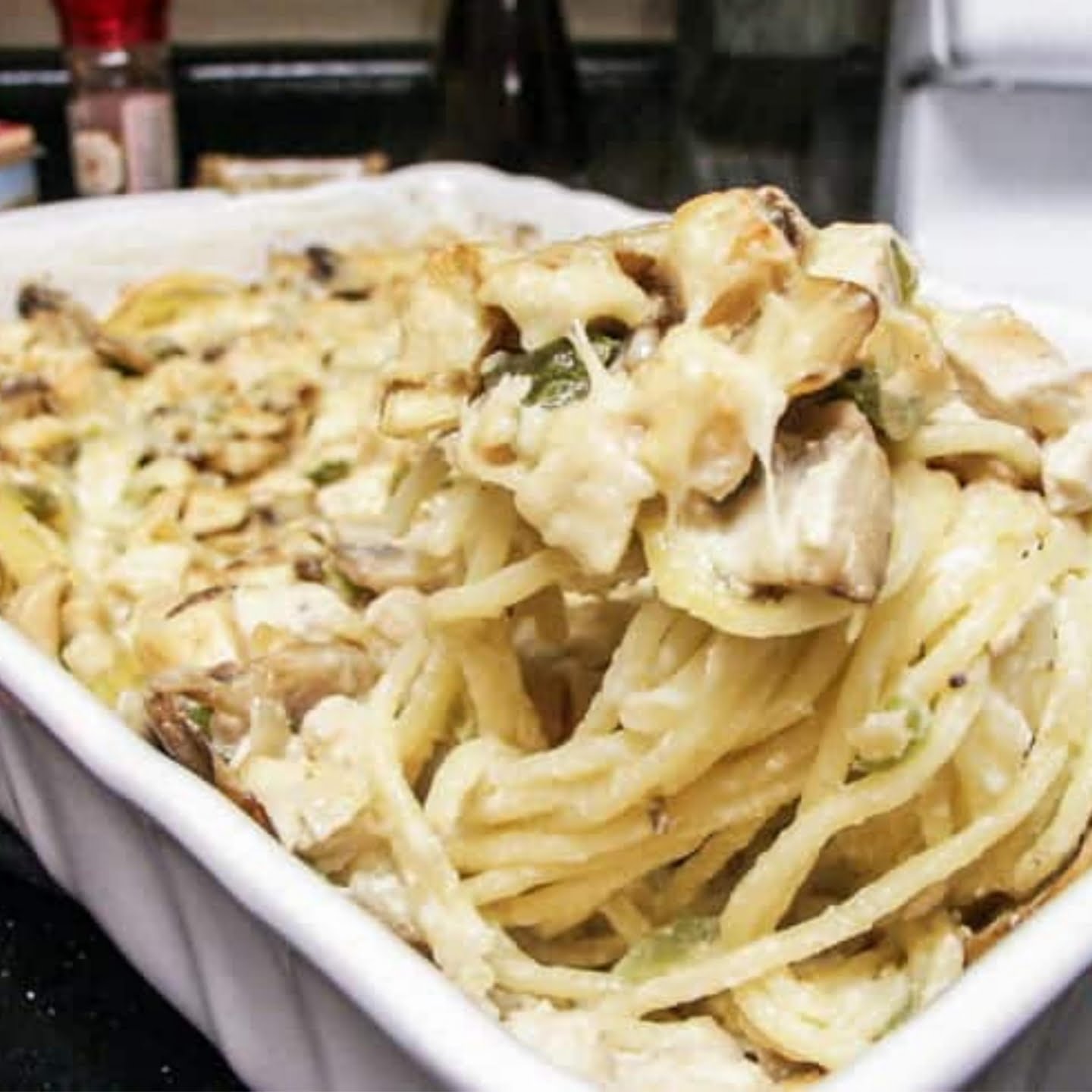 This chicken tetrazzini casserole is a delicious and easy Italian-style dish that your whole family will love.
The great thing about this chicken and cheese Italian casserole recipe is that it uses pantry staples, which is perfect if you're new to Italian cooking.
Tetrazzini is a baked casserole with a white wine creamy mushroom sauce, pieces of chicken, and parmesan cheese. It's one for saving in the recipe books to make again and again!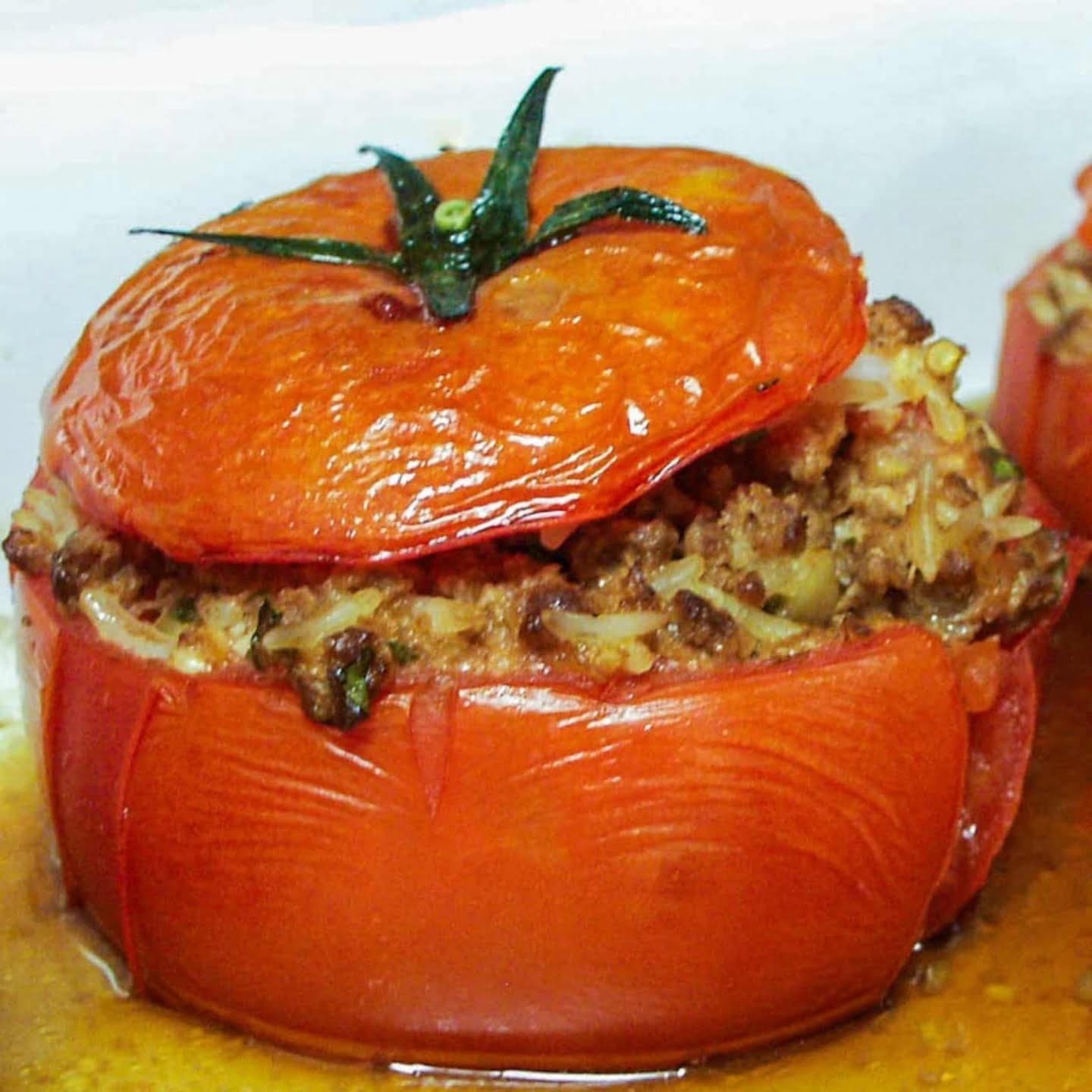 These stuffed tomatoes with ground beef are a delicious and hearty Italian meal perfect for a family dinner or as an appetizer for a party.
The tomatoes are stuffed with a mixture of ground beef, white rice, garlic, onion, parsley, basil, asiago cheese, and olive oil.
They're then baked in the oven until the tomatoes are tender and the cheese is melted and bubbly.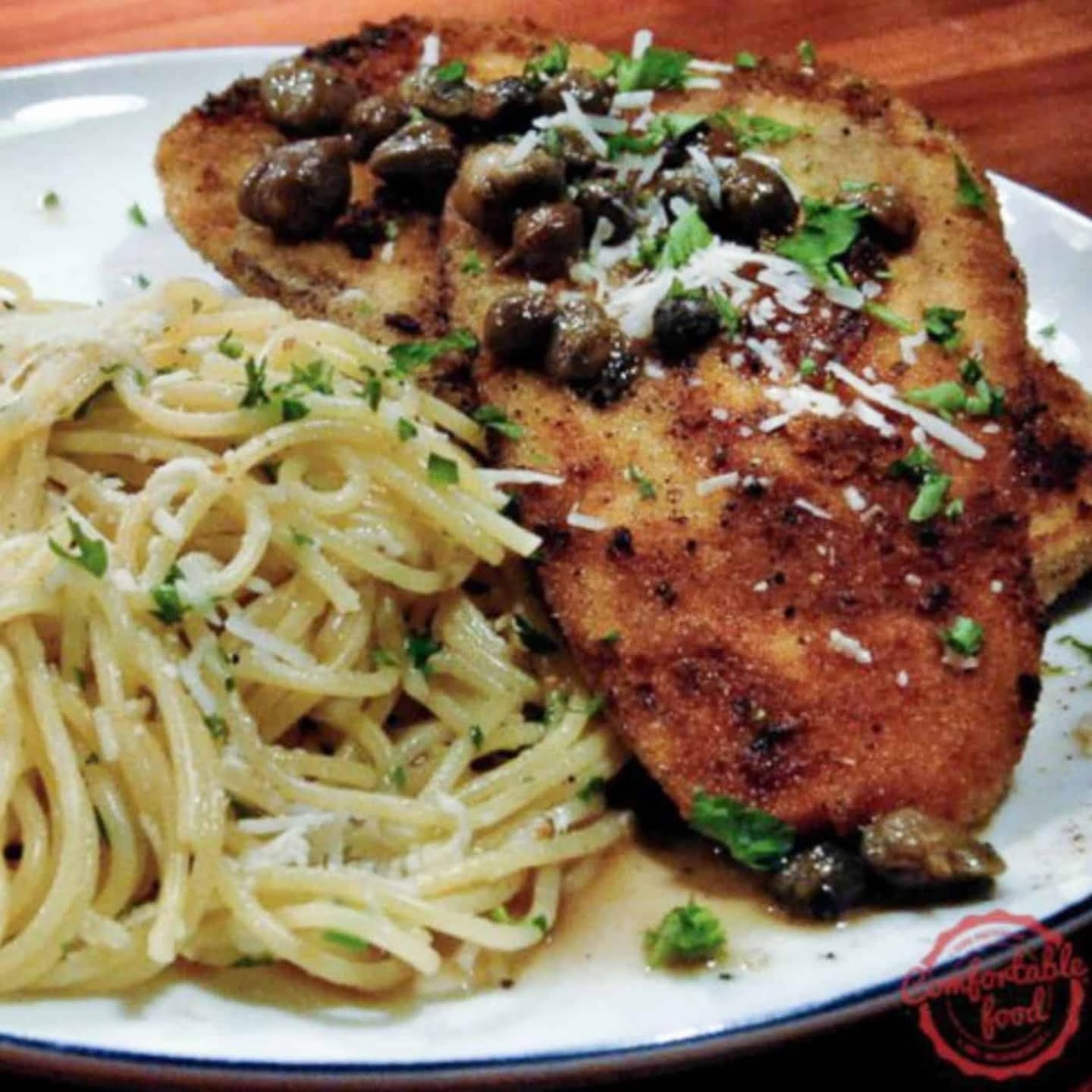 These Parmesan breaded eggplant slices are crispy on the outside and tender on the inside. They're coated in bread crumbs and pan-fried until golden brown and accompanied with a zesty lemon juice and capers sauce.
Serve over angel hair pasta tossed with parmesan cheese and butter for the perfect Italian classic meal everyone will love!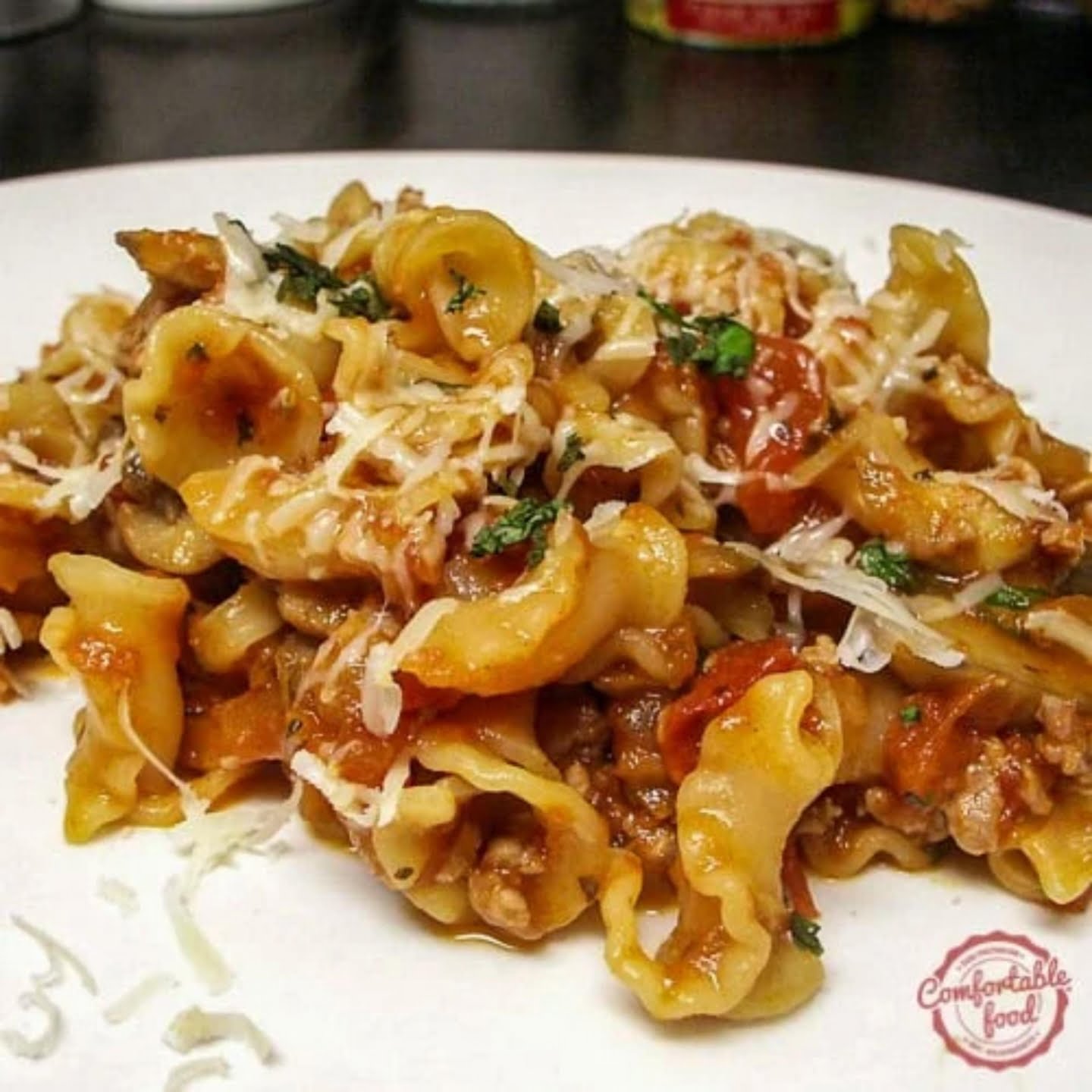 This traditional Italian pasta dish with sausage, mushrooms, and tomatoes is a hearty meal that is packed with flavor and an easy recipe to whip up for a weeknight dinner.
The sausage, mushrooms, garlic, and fresh herbs are cooked in a skillet with canned tomatoes and wine to make a delicious fragrant sauce that is poured over pasta and topped with parmesan.
Serve with a side of garlic bread for the ultimate Italian dinner.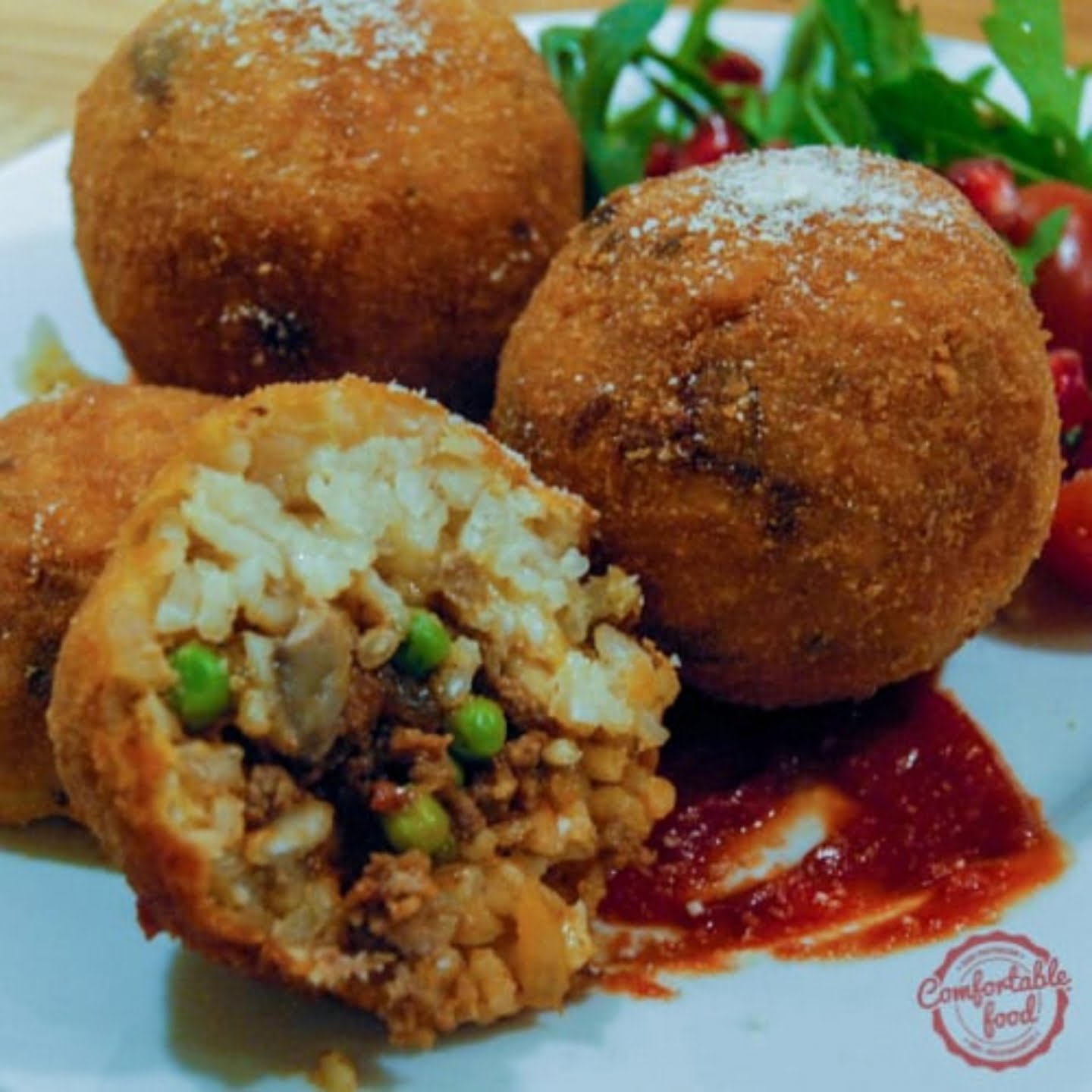 Arancini is a traditional Sicilian dish made with risotto that is formed into balls, then coated in bread crumbs and fried.
The most popular filling for arancini is ragù, which is a meat sauce made with ground pork or beef, crushed tomatoes, herbs, and spices.
They have a delicious flavor and a golden crunchy texture that is always a hit with the crowd and a traditional appetizer in Italy.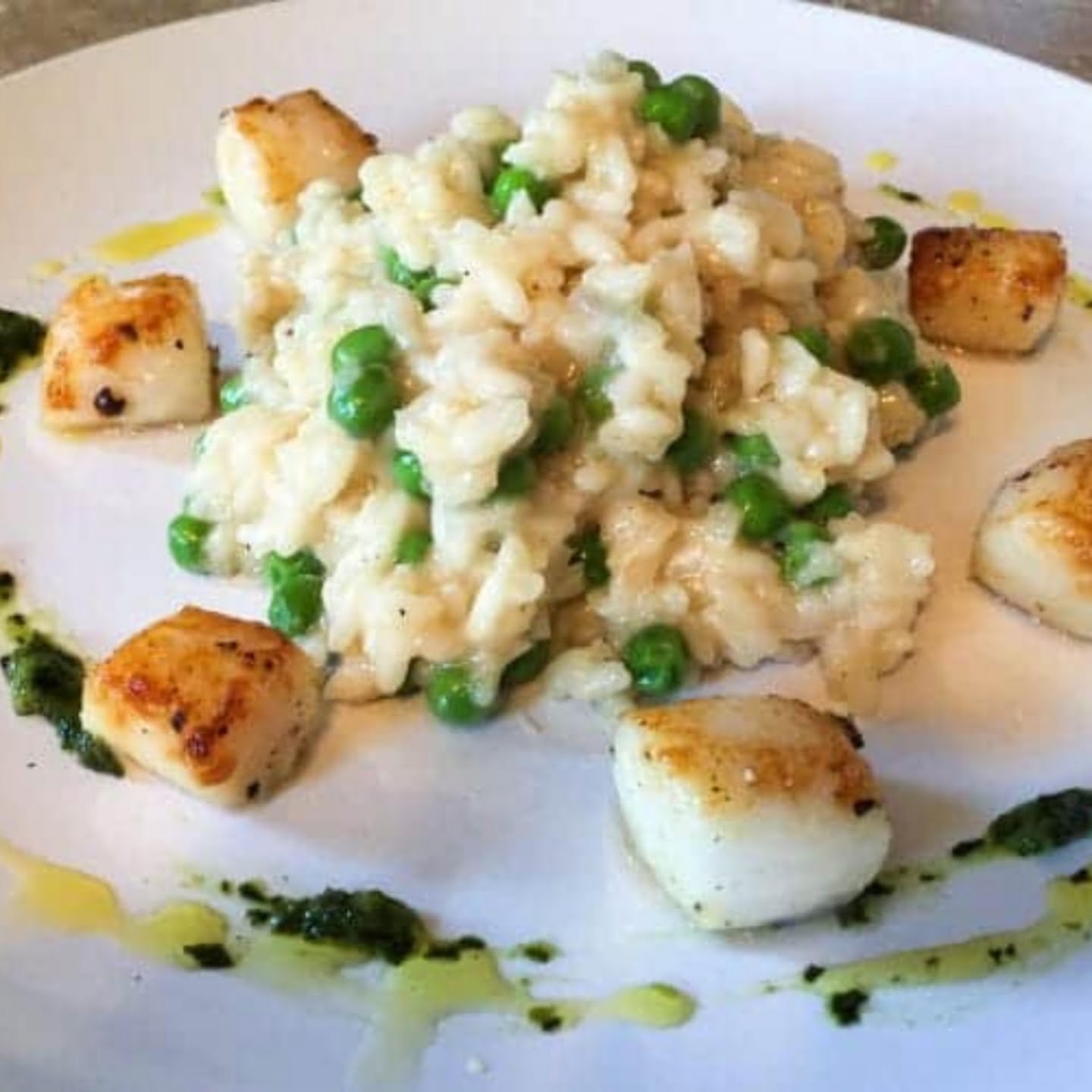 If you want a new seafood recipe to impress your family and friends, make this champagne risotto with seared scallops and peas.
Champagne risotto is a delicious and elegant twist on traditional risotto. It's made with champagne, chicken stock, and parmesan cheese and then finished with seared scallops, peas, and pesto. The result is a creamy and flavorful dish that is sure to impress your guests.
This recipe is perfect for a special occasion like Valentine's day or a romantic meal.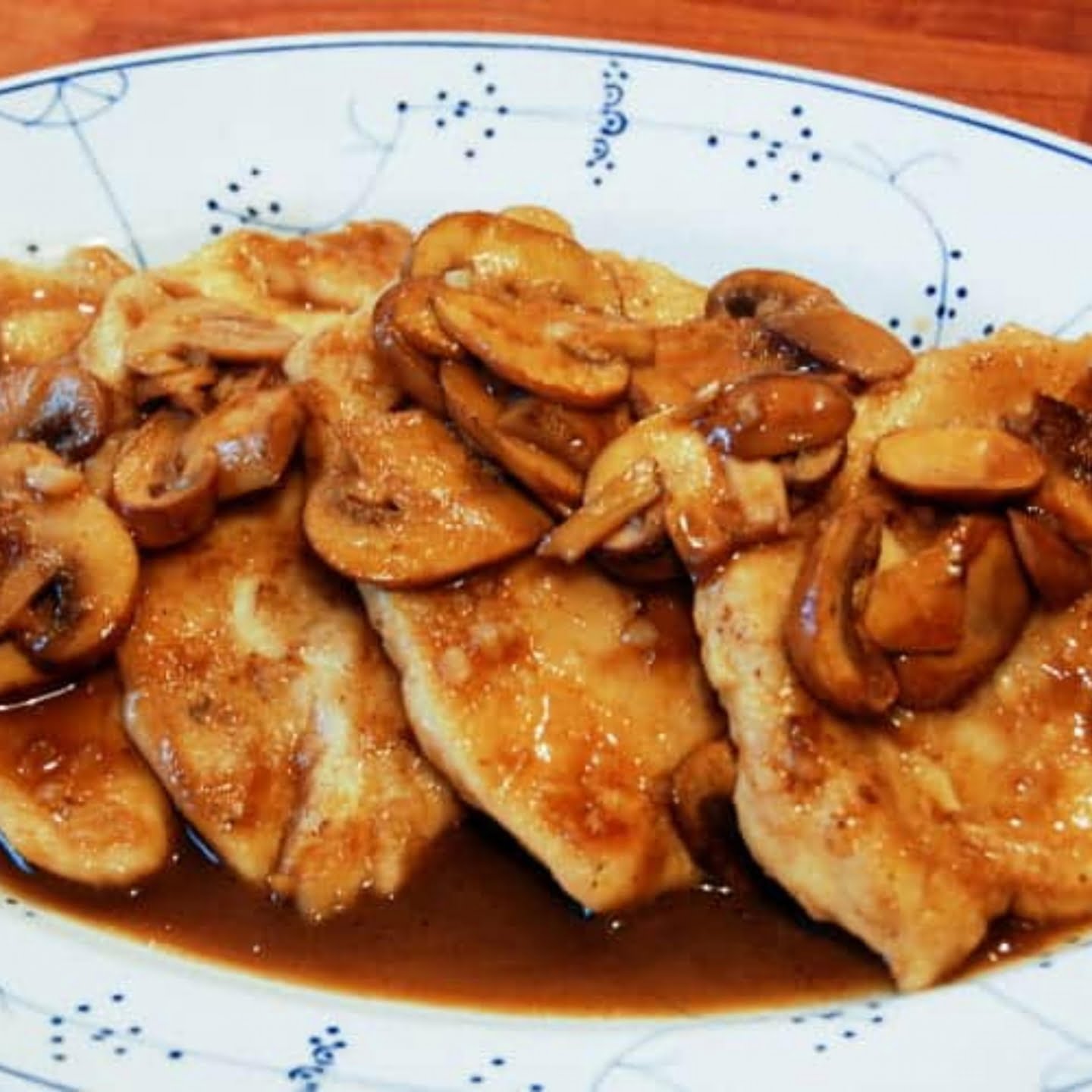 Chicken marsala is a classic Italian dish made with chicken breasts, mushrooms, and marsala wine.
The chicken is first coated in flour and pan-fried until golden brown, then simmered in a Marsala wine sauce with mushrooms.
This dish is traditionally served over pasta or mashed potatoes, and a side of garlic bread for a complete meal.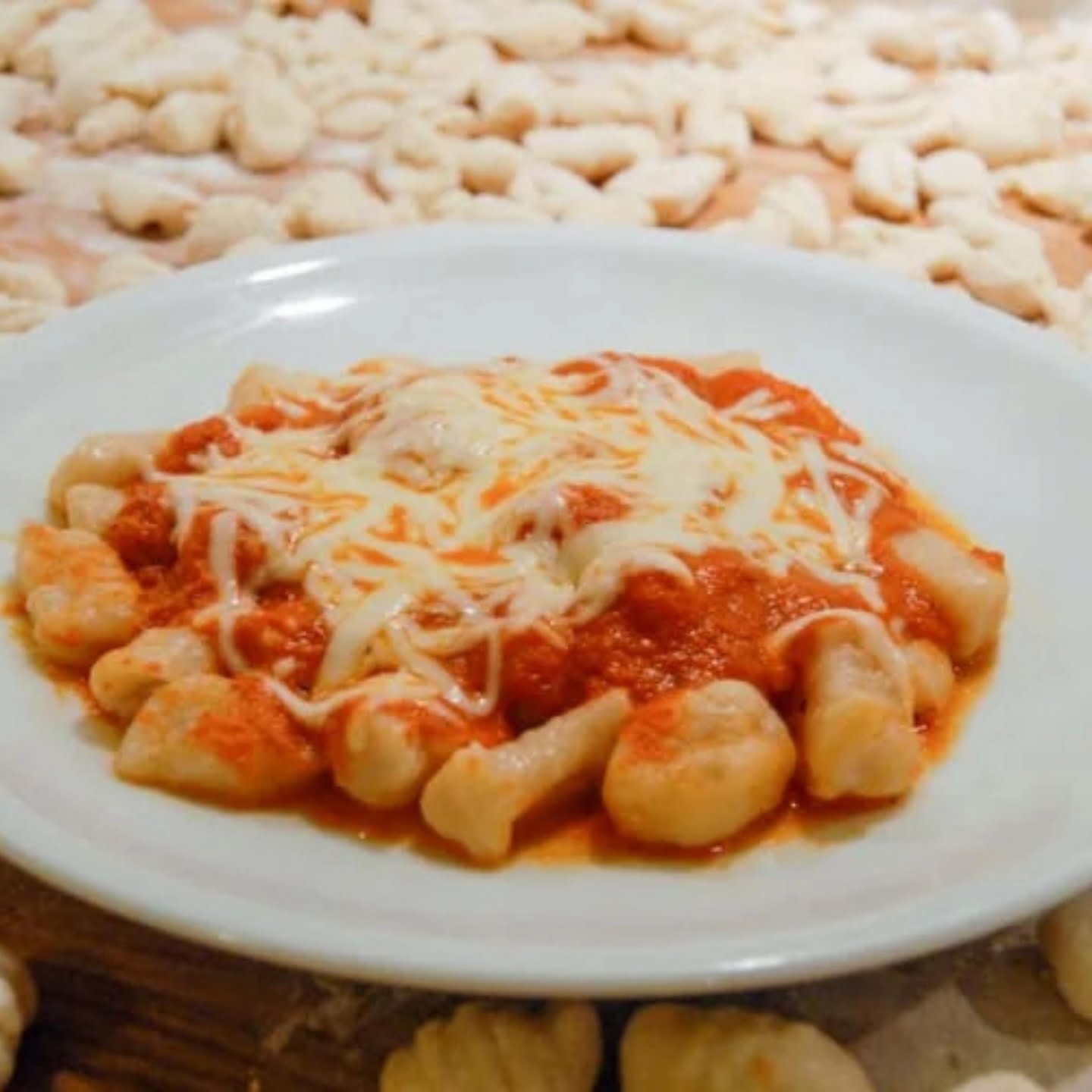 If you want a classic Italian recipe, look no further than homemade potato gnocchi!
This authentic Italian way of making pasta is unlike standard flour and egg pasta because it is made with potatoes.
Gnocchi is light and fluffy and tastes just like the ones from your favorite Italian restaurant. The key to making perfect gnocchi is to use starchy potatoes and not overwork the dough. Follow the easy recipe below for a delicious and authentic Italian meal.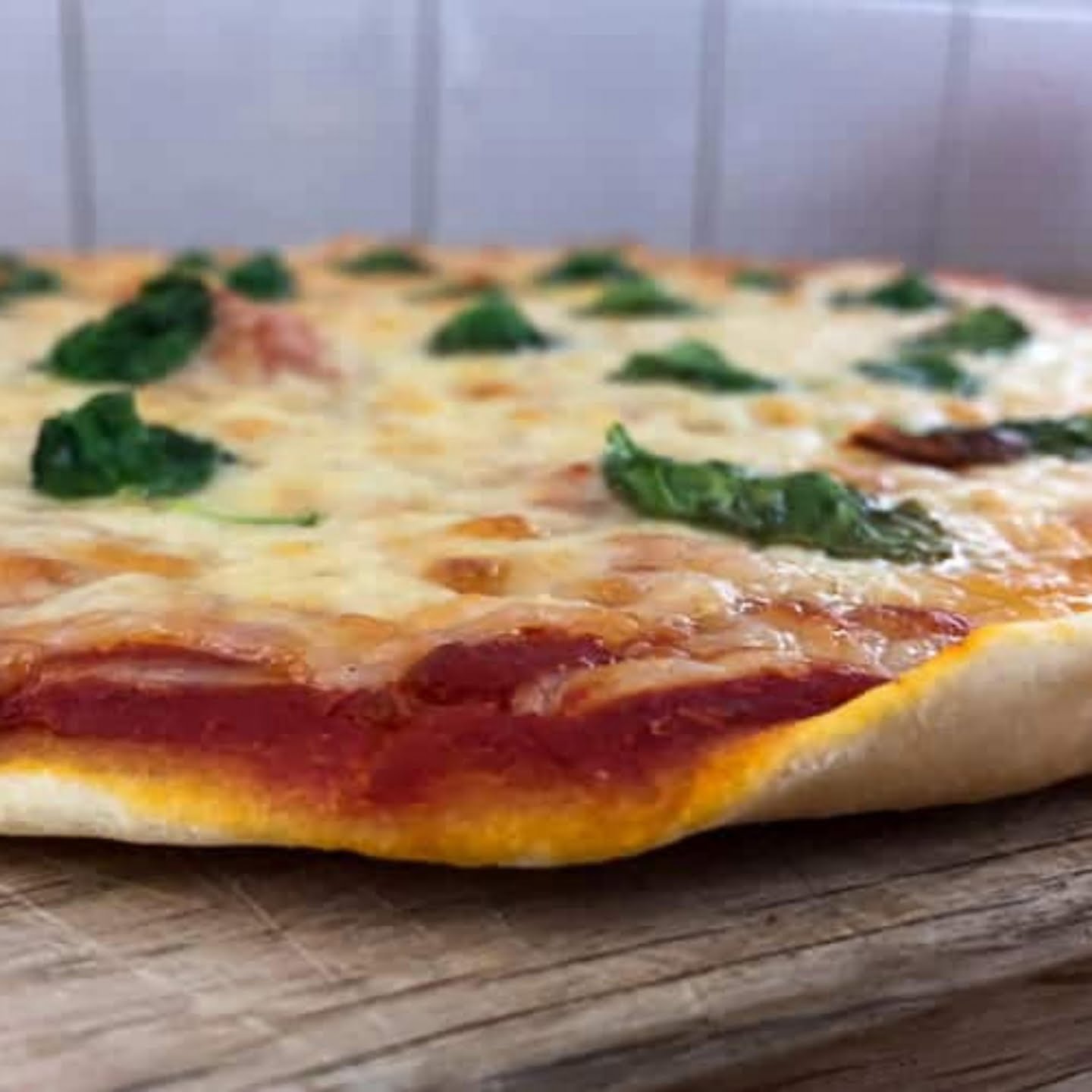 Pizza is the perfect example of comforting Italian food, and this easy 5 ingredient pizza dough is the perfect base for your favorite toppings.
It has a similar chewy texture to Neapolitan pizza dough but is much easier to make at home.
It's completely foolproof and tastes way better than any store-bought pizza base. All you need is all-purpose flour, olive, sugar, salt, fresh yeast, and water.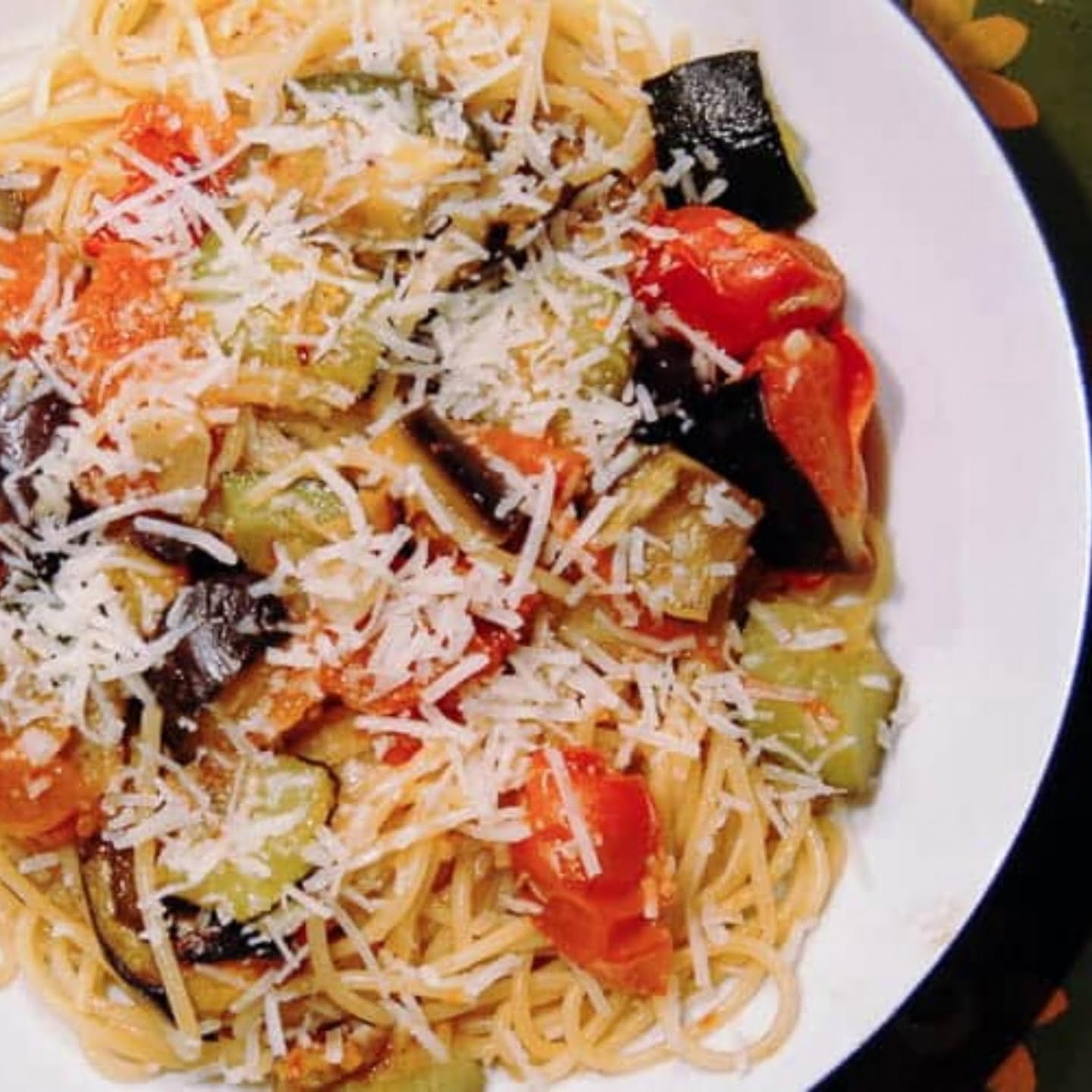 This easy pasta with roasted vegetables is a healthy and flavorful meal that can be on the table in just 30 minutes.
The dish combines chopped zucchini, eggplant, cherry tomatoes, and garlic that get roasted in the oven until tender. They're then tossed with pasta and topped with parmesan and crushed red pepper for a little spice.
This dish is vegetarian, but you could easily add chicken or sausage to make more filling. Or add other veggies, like bell peppers, squash, green beans, or sweet potato cubes.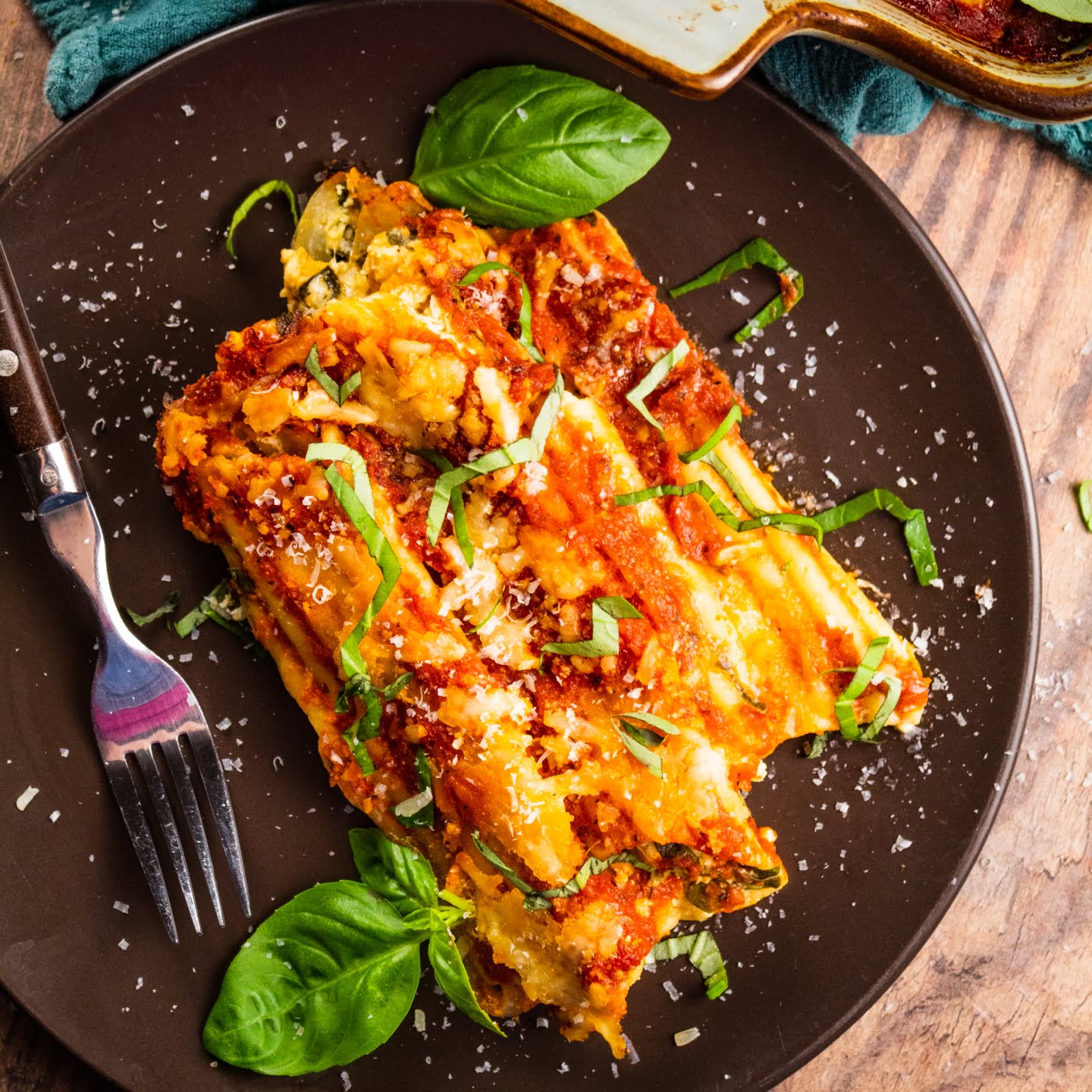 This four-cheese manicotti is one of the best traditional Italian recipes to make if you're looking for a cheese-packed dinner that is sure to become a family favorite in no time.
Manicotti shells are stuffed, with a mixture of baby spinach, ricotta, parmesan, and mozzarella cheese, then baked in a tomato-based sauce.
Italians love this dish because it is hearty and flavorful and can be on the table in just over an hour. Serve with a side of garlic bread for a complete meal.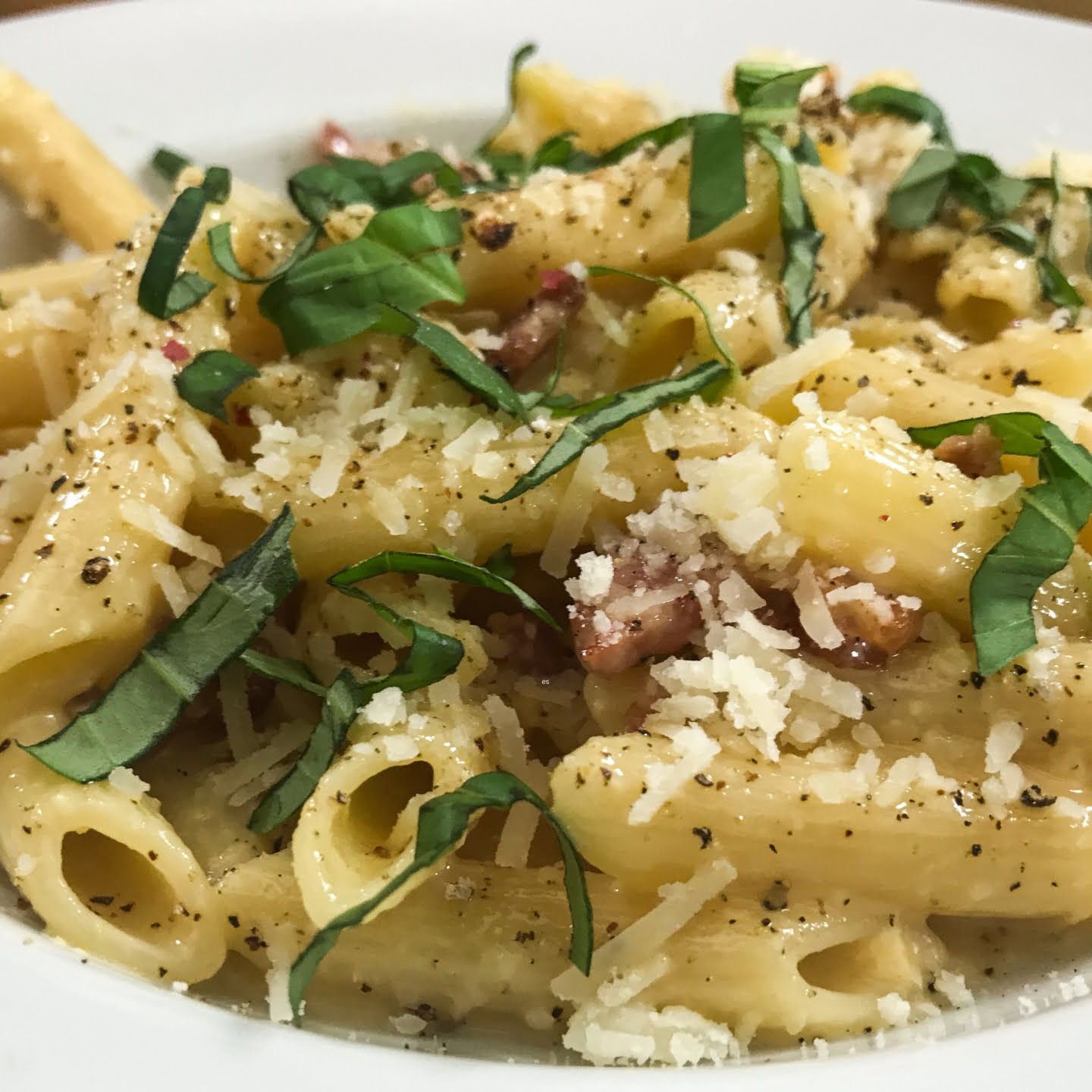 Penne alla carbonara is an Italian pasta dish made with pancetta, eggs, and cheese. It's a rich and flavorful pasta that is perfect for a special occasion.
The key to making the best carbonara is to use fresh ingredients and not overcook the pasta.
This recipe for creamy penne alla carbonara is made with pancetta, eggs, parmesan, and heavy cream and can be on your table in just 30 minutes.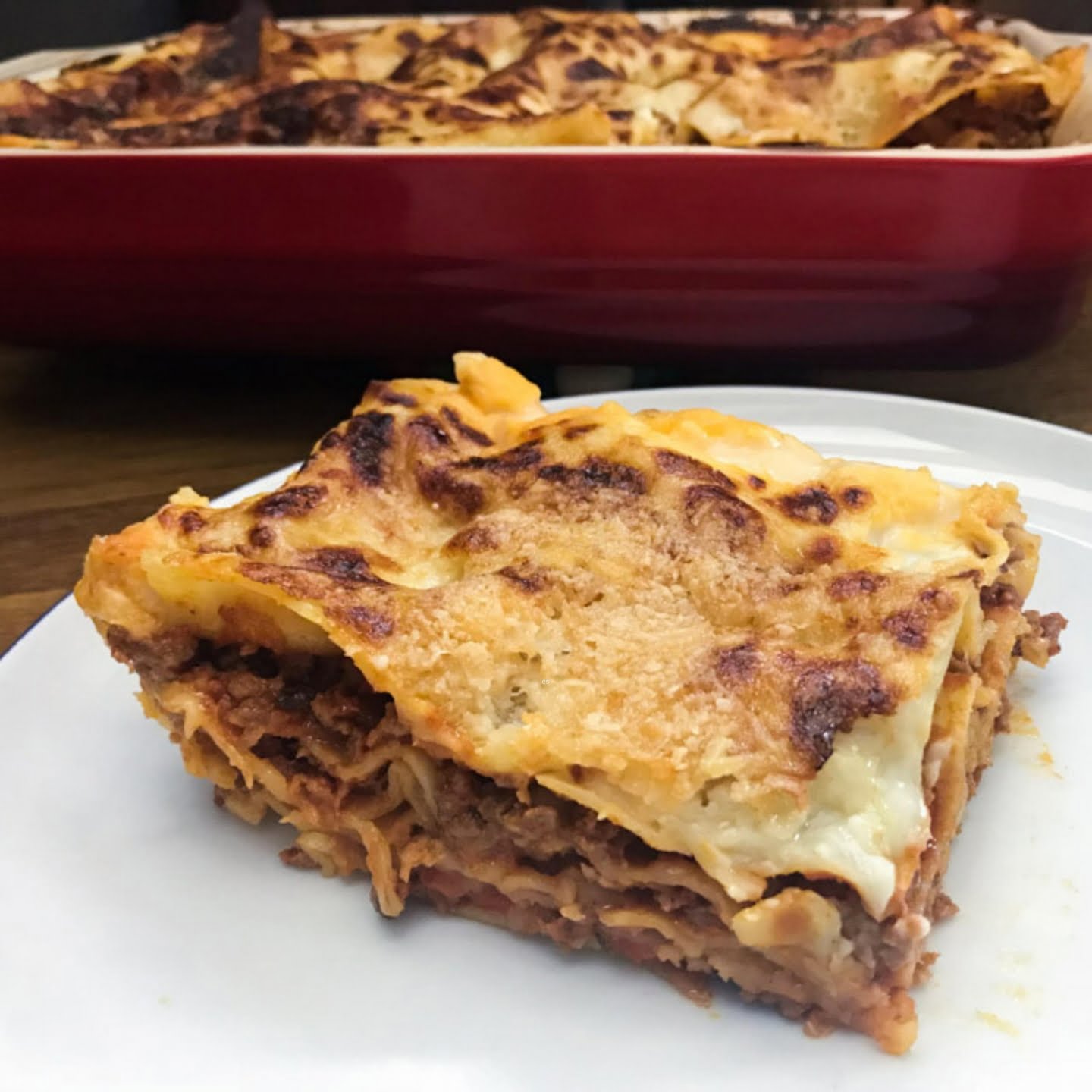 Unlike traditional lasagna that requires the lasagna noodles to be boiled first, this no-boil recipe reduces that step and speeds up the cooking process.
What makes this recipe so special is the way the meat sauce is slow-cooked to enhance the tomato and beef flavor. The recipe also uses a packet of bechamel to save more time in the kitchen.
Italian recipes like this are great for scaling, freezing, and meal prep during busy weeknights for a simple oven-baked ready meal that will feed a large family.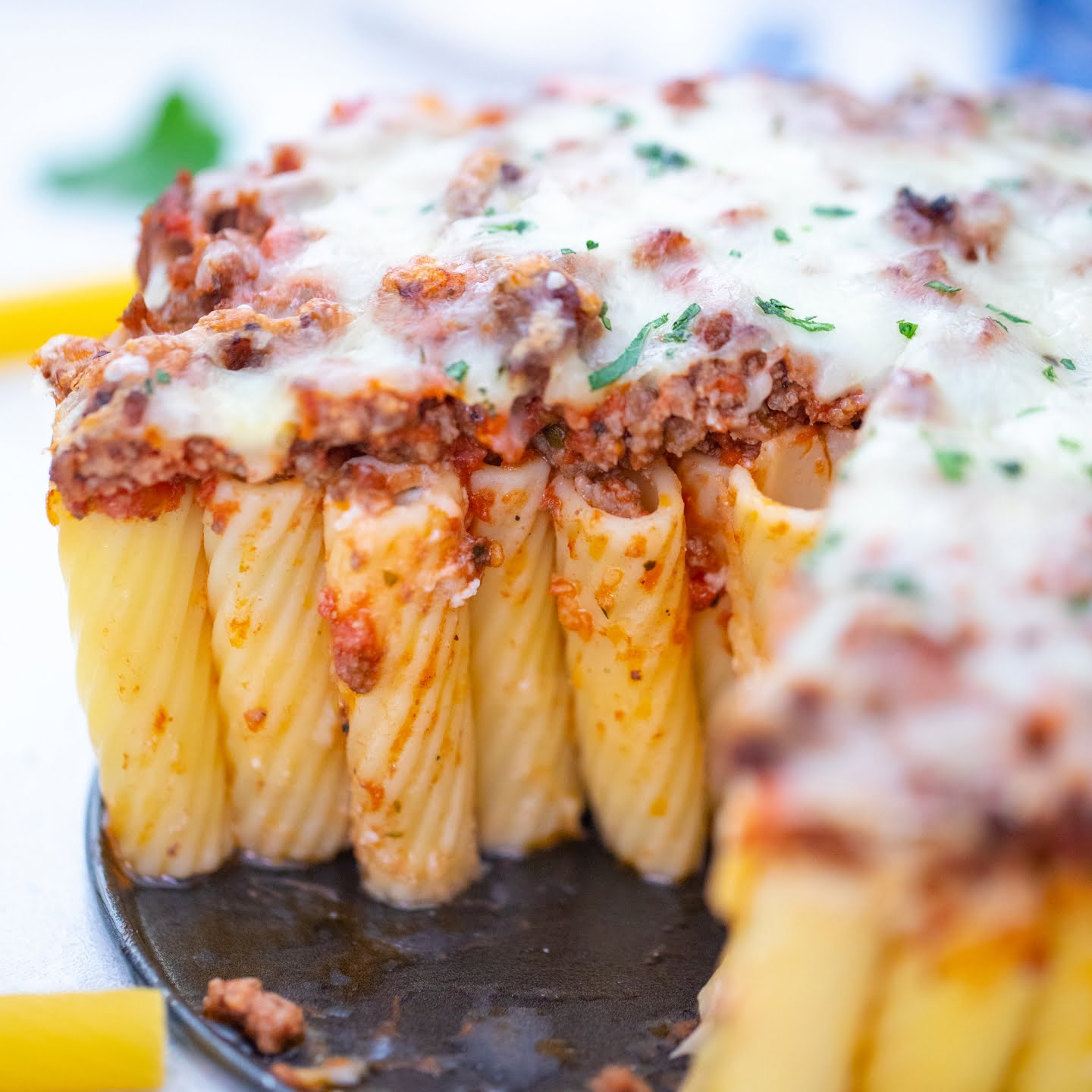 This classic Italian stuffed rigatoni is made with a cheese filling and a homemade tomato sauce with ground turkey.
Rigatoni is a type of pasta that is similar to ziti but with larger tubes, making It the perfect size and shape for stuffing, which is why it's often used in baked pasta dishes.
It's a delicious and easy recipe that is oozing with melted cheese and is sure to become a family favorite.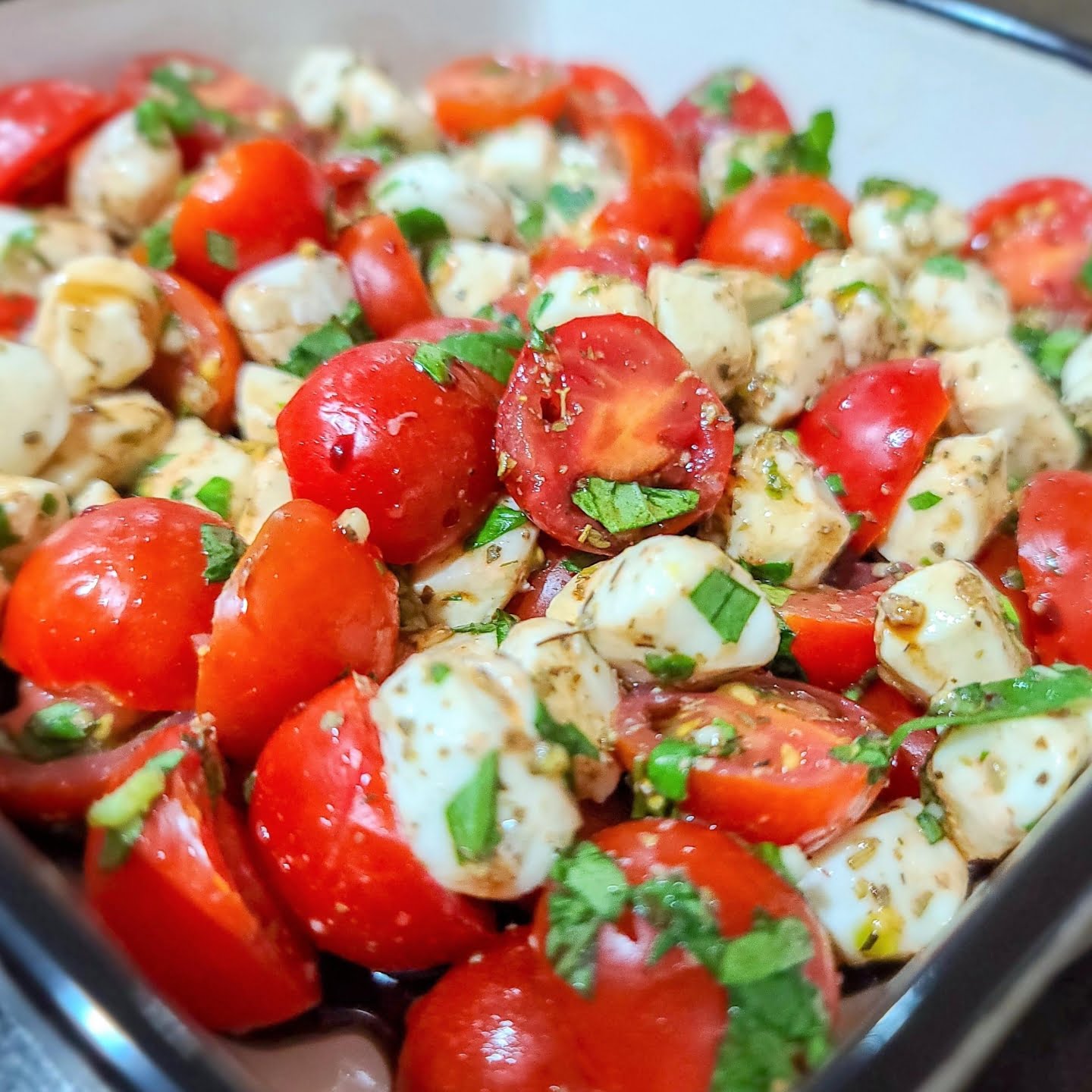 This healthy and flavorful tomato, basil & mozzarella Italian salad is so fragrant, colorful, and perfect for summer.
It's made with bright red cherry tomatoes, fresh mozzarella pearls, and chopped fresh basil tossed in a balsamic vinegar dressing and can be on your table in just 10 minutes.
This salad is perfect as a side dish or light meal and can easily be scaled to feed a crowd.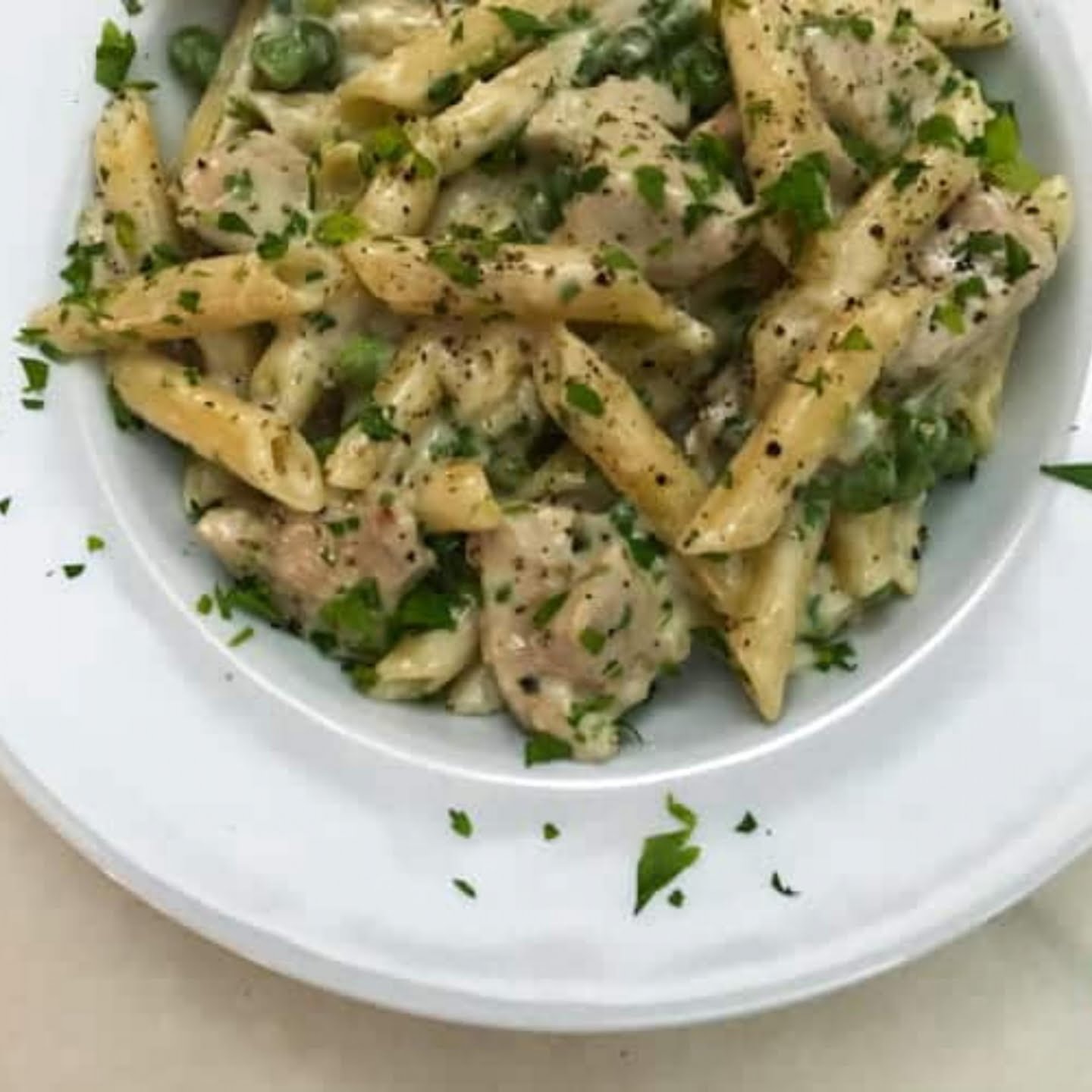 Some of the best Italian recipes combine cheese, chicken, garlic, and cream, and this creamy chicken alfredo encompasses all of that.
It's a decadent and delicious dish that is perfect for impressing your guests and only takes half an hour to make using minimal ingredients.
You can even add in some spinach or a touch of cayenne pepper to add some heat. It tastes even better with smoked sausage mixed in with the diced chicken! Give it a try. I guarantee you'll love it!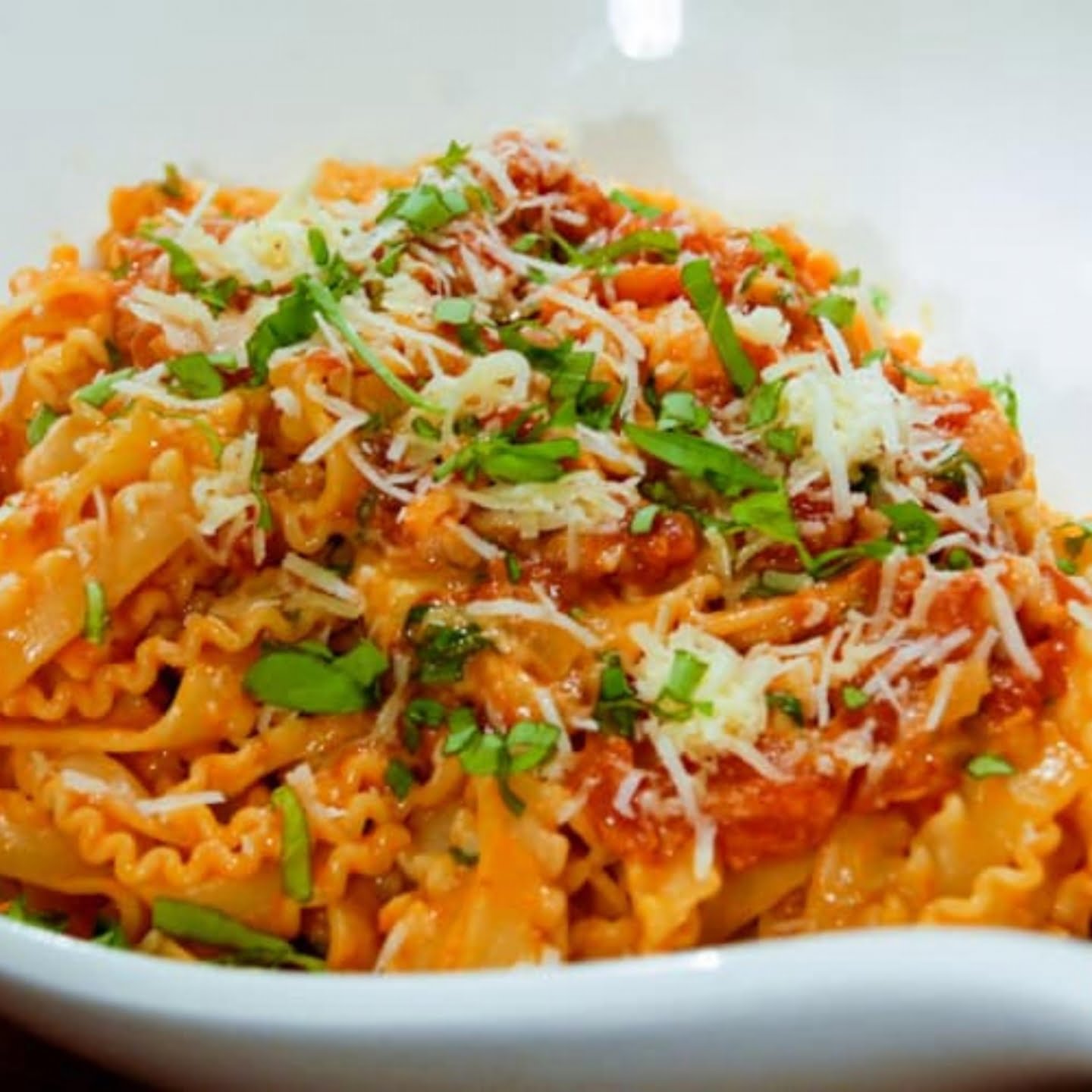 There are few Italian recipes I love more than this creamy, rich tomato and basil paste!
It has everything you could possibly want in a bowl, filled with hearty pasta, a creamy sauce, and fresh tomatoes.
It's an easy recipe to follow and can be on your table in just over 30 minutes. This classic Italian recipe is the perfect weeknight meal or even a casual lunch with friends.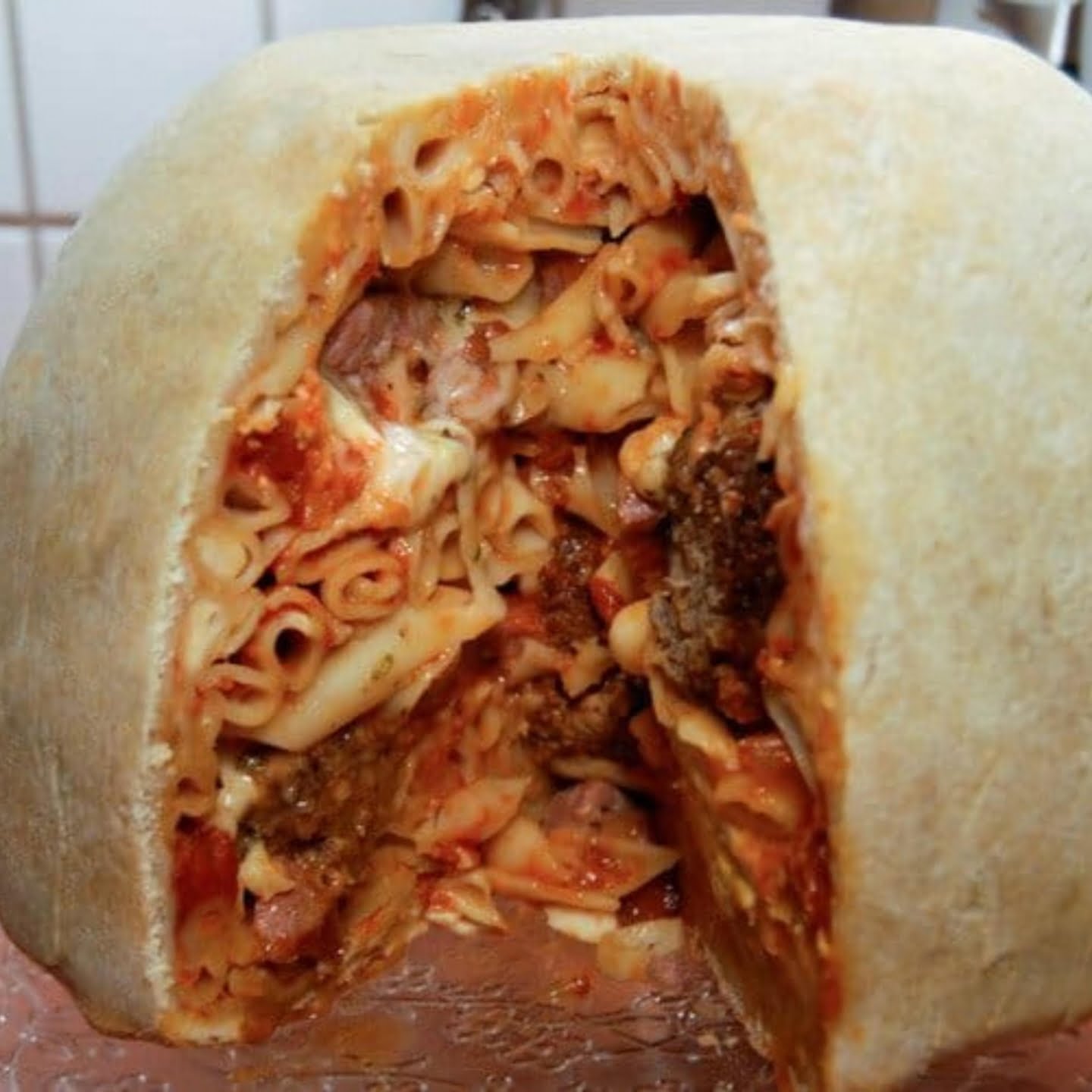 If you're looking for impressive Italian recipes that are absolutely delicious and packed with hearty ingredients, it doesn't get any better than the Timpano pasta dome!
This huge pasta dome is an absolute showstopping dinner worthy of a thousand pictures. It's made with a huge layer of dough that is placed in a bowl filled with flavorful meatballs, penne pasta, Italian sausage, pasta sauce, and mozzarella cheese that's baked in the oven.
Although this recipe is labor intensive, the finished product is satisfyingly impressive and tasty.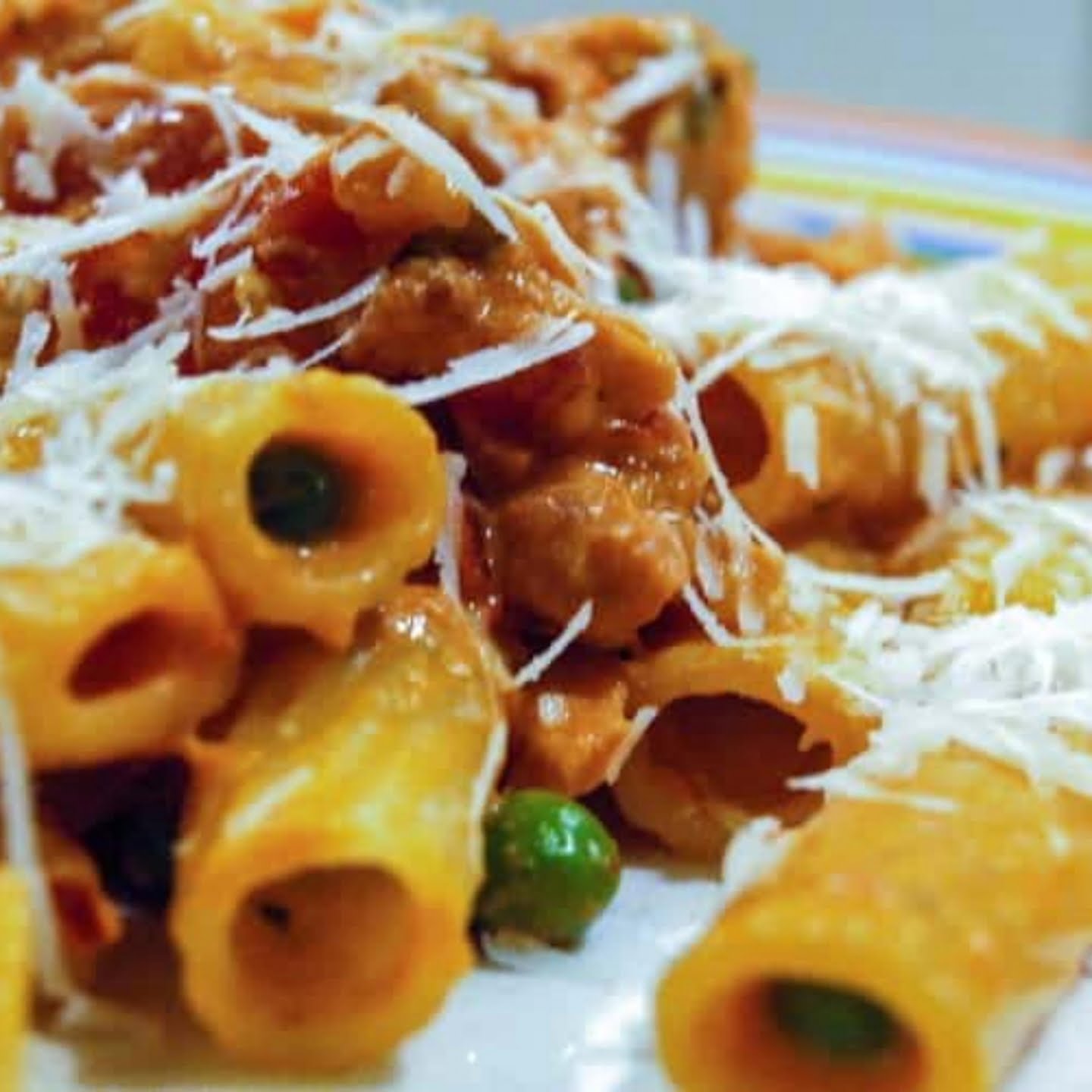 Rigatoni alla vodka is an Italian pasta dish made with bacon, garlic, red pepper flakes, vodka, crushed tomatoes, peas, mascarpone cheese, heavy cream, and basil leaves.
Even though there is a generous helping of vodka in this hearty and delicious pasta dish, the alcohol evaporates during cooking, but the flavor of vodka adds a nice depth of flavor to the sauce.
This dish is packed with flavor and will leave you feeling satisfied. Trust us. It's worth the effort!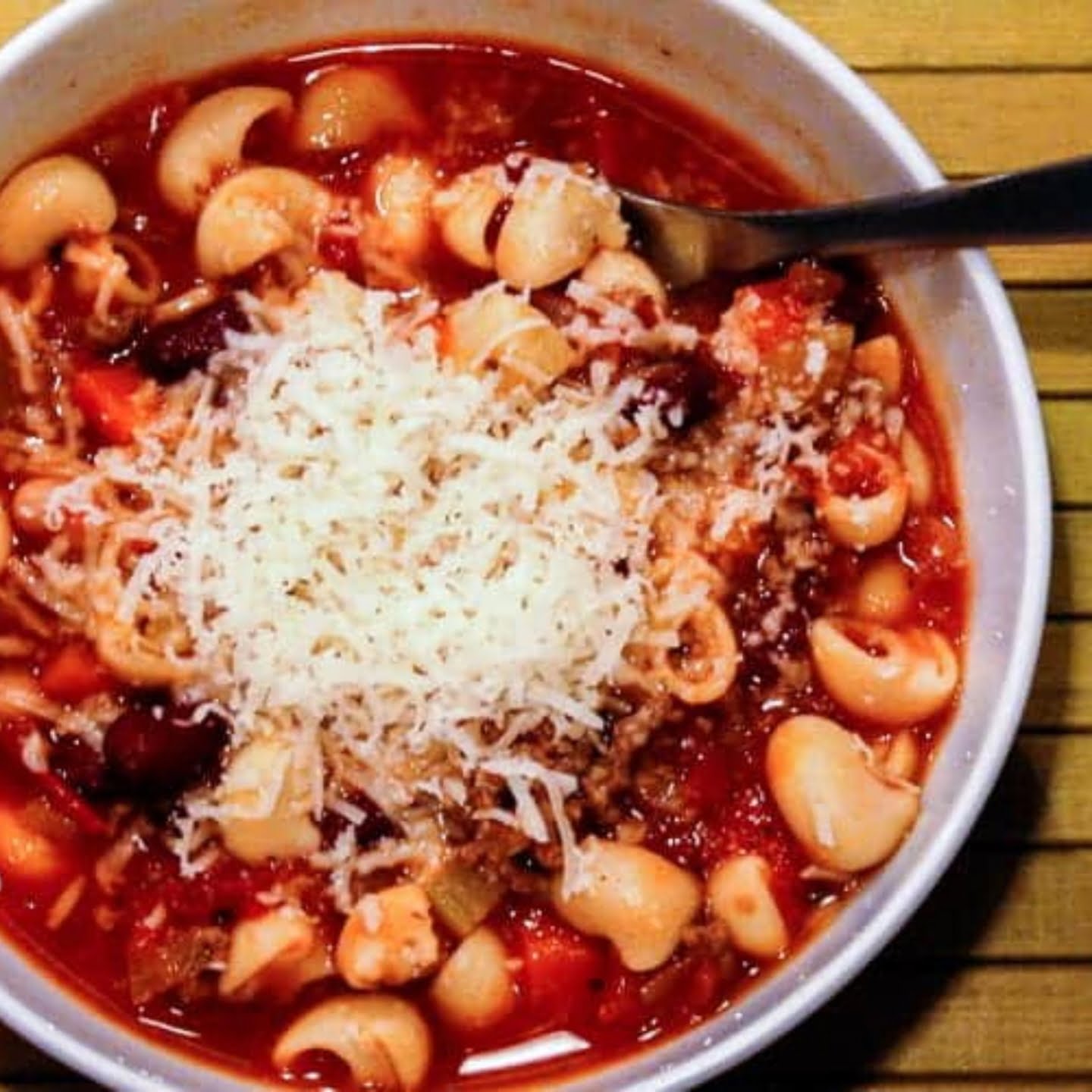 The deep red color of this pasta e Fagioli soup is so beautiful and loaded with flavor.
This soup is made with diced tomatoes, tomato sauce, kidney beans, white beans, beef stock, elbow macaroni pasta, and a touch of tabasco sauce for a little bit of heat.
Pasta e Fagioli is one of the best Italian soup recipes and is the perfect soup to cozy up with on a cold day!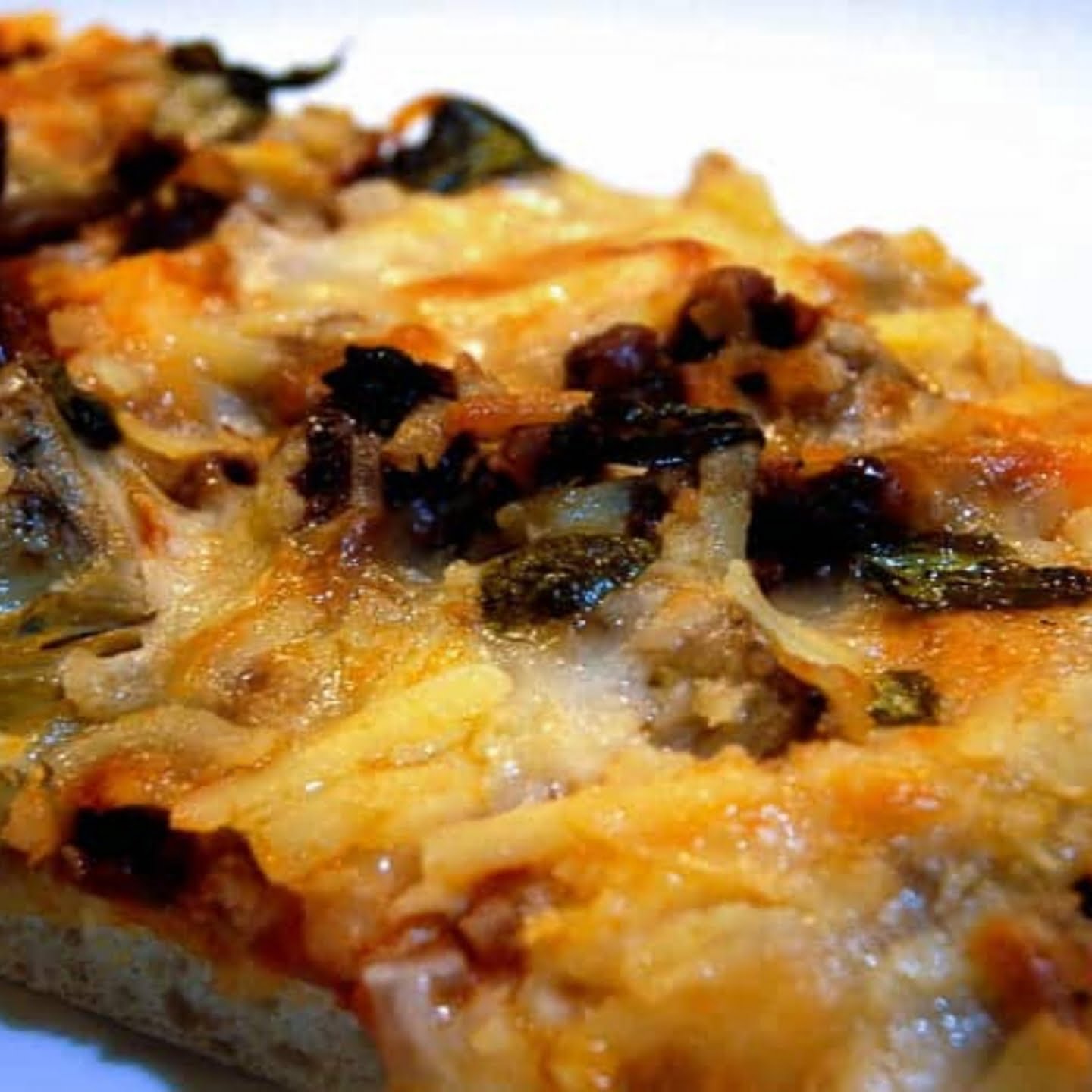 The Italian flavors of red pesto, artichokes, and sundried tomatoes combined make delicious pizza toppings!
This pizza is easy to make and can be on the table in no time. The dough is store-bought, so all you have to do is top it with the Italian toppings, plus your favorite sauce and shredded chicken.
If you're looking for a new pizza to try, give this one a go! You won't be disappointed.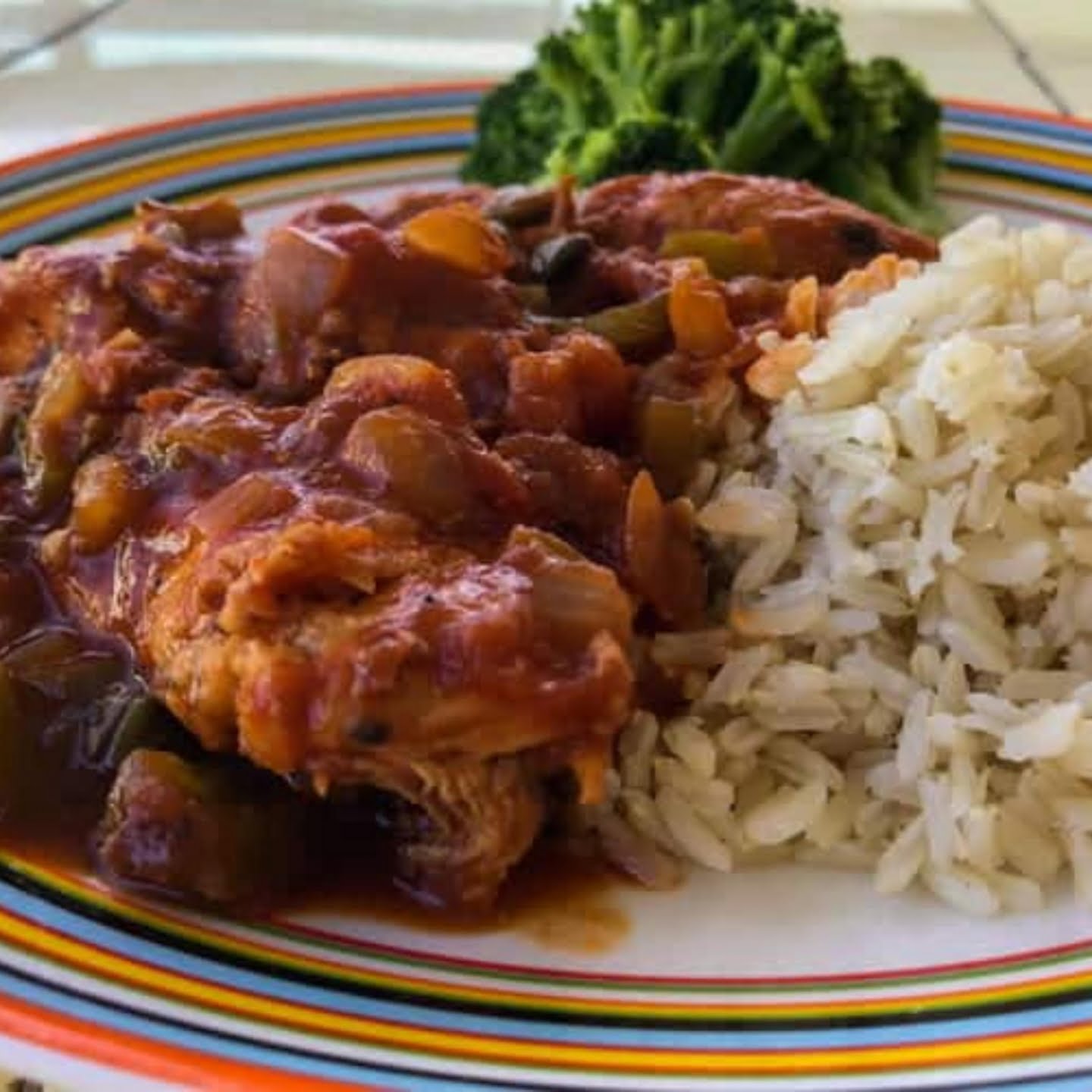 What is chicken cacciatore, you may be wondering? Well, it is a blend of tangy sauce ingredients with chicken that is slow-cooked to perfection.
The result is a melt-in-your-mouth chicken dish that will have you coming back for more.
Serve this easy meal with rice, mashed potatoes, or roasted fresh vegetables to soak up the delicious sauce.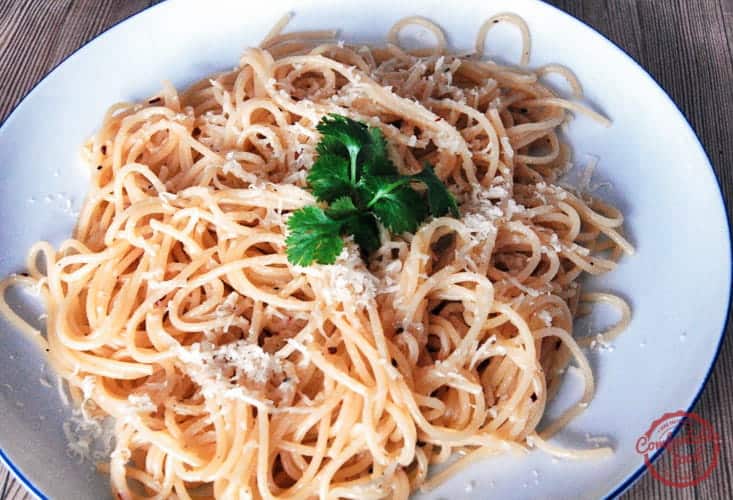 This is one of the easiest Italian pasta recipes you will ever make!
It's so easy that the recipe is literally foolproof and doesn't involve cooking apart from boiling the pasta. All you need to do is mix it with olive oil, crushed red pepper, garlic, and parmesan cheese.
The light and delicate flavor make this dish simply irresistible and perfect for lunch or dinner. Italian recipes never tasted so good with so few ingredients!
This hearty and nutritious minestrone soup is perfect for a winter day! It's packed with vegetables, beans, and elbow macaroni pasta.
The best part about this soup is that it's so easy to make. Simply sauté the vegetables, add in the canned tomatoes and broth, and let it simmer. Then, add the kidney beans, white beans, fresh vegetables, and Italian seasoning.
Serve with crusty bread and a dash of tobacco sauce to add some heat.
This chicken piccata recipe is one of the best Italian recipes made with chicken cutlets, lemon juice, wine, capers, and parsley.
The chicken is first dredged in flour and then pan-fried until it's golden brown. Then, the chicken is simmered in a lemon butter sauce until it's cooked through.
This dish is perfect for a special occasion or weeknight dinner. Serve with mashed potatoes or pasta. Enjoy!
Lasagna soup is a delicious and easy alternative to traditional lasagna.
It's made with layers of noodles smothered in a rich marinara sauce infused with garlic, onion, and Italian spices and topped with parmesan, mozzarella, and ricotta cheese.
This soup is sure to satisfy your cravings and is the perfect one-pot meal that everyone at the table will love!
This antipasto salad is the perfect dish for a summer picnic or potluck.
It's packed with flavor from the olives, artichokes, grape tomatoes, feta cheese, and pepperoni, and the dressing is a simple vinaigrette made with olive oil, red wine vinegar, garlic, and Italian seasoning.
This Italian salad can be made ahead of time and will only get better as it sits.
This Italian pot roast is slow-cooked to perfection and full of flavor.
The chuck roast is browned first and then simmered in a red wine and beef broth sauce with onions, carrots, celery, pancetta, garlic, and herbs and served with oven-baked creamy gorgonzola polenta
The result is a tender and juicy pot roast that is perfect for a winter day. Buon appetito!
Braciole is a traditional Italian dish made with thinly sliced flank steak that is rolled up and stuffed with a breadcrumb, cheese, and herb filling.
The steak is then browned and simmered in a slow cooker in red wine and tomato sauce until it is melt-in-your-mouth tender.
This dish may take some time to prepare, but it is well worth it! Your guests will be impressed by the delicious taste of comforting Italian food.
Although this recipe calls for many ingredients to make the sauce and filling, there's no denying that homemade cannelloni is worth the effort once you taste the delicious combination of rolled-up lasagna noodles filled with cheese and tomato sauce.
The cheese mixture is made with three types of cheese, baby spinach, and Italian herbs. And the homemade tomato sauce is a combination of blended garlic, onion, carrot, and crushed tomato.
The recipe is easy to prepare, but there are many steps involved in creating the cannelloni, and the finished product will have everyone at your table coming back for second helpings.
The best Italian recipes take time to infuse the flavors, and when it comes to traditional Italian food, nothing comes close to a homemade beef ragu served over fresh pasta.
This dish is slow-cooked for hours to allow the beef to become fall-apart tender and full of flavor.
Traditional ragu is made with ground pork, beef, tomatoes, red wine, beef stock, and vegetables, and all the flavors combine to produce a rich and hearty sauce. It's so delicious and easy to make a giant batch for freezing to use in many Italian recipes.
This type of pasta is one of the world's most famous and is filled with a variety of fillings, from savory to spicy and creamy, like this recipe with spinach and ricotta.
These ravioli are small square-shaped pasta shells filled with a creamy mixture of spinach, garlic, parmesan, and ricotta cheese.
The filling is then sealed between two layers of pasta dough and boiled for a few minutes until they float.
If you have a nice piece of sirloin steak in the fridge, try this authentic Italian steak pizzaiola recipe.
Pizzaiola is a traditional Italian dish made with tender steak that's browned and simmered in a spicy marinara sauce until it is melt-in-your-mouth tender.
This recipe takes less than an hour to put together and will certainly delight your guests.
Turn on your slow cooker for this authentic Italian lamb stew that is perfect for those cold evenings.
This recipe will make any cut of lamb tender and juicy, and the vegetables and crushed tomatoes give it additional flavor. The slow cooking method ensures that all the ingredients infuse into the meat, which results in a thick stew packed with flavor.
Serve over your favorite type of pasta or dip some crusty bread into the delicious sauce for a comforting meal.
Orzo pasta is similar to risotto but doesn't require as much cooking time to make it soft, and this Italian chicken orzo recipe can be ready in as little as 30 minutes, making it perfect for busy weeknights.
The first thing you'll notice about this delicious recipe is that it is packed with vegetables, which make the dish hearty and flavorful. The chicken adds texture to the dish, and the crushed tomatoes and chicken broth give the sauce layers of flavor.
It's thick, hearty, and satisfyingly good that you'll be making this on the regular after your family and friends get a taste of it.
Baked mostaccioli is a sublime casserole in a meat sauce made with Italian sausage and topped with lots of melted cheese.
Mostaccioli is a long tubular type of pasta similar to penne, which is perfect for baking as it holds its shape.
The flavors of the Italian sausage, spaghetti sauce, onions, and garlic provide the layers of flavors for the sauce, which combine well with the mostaccioli and the added flavor of three types of cheese gives it a lovely golden-crusted cheesy topping. Who can say no to so much goodness in one bowl!
This chicken Parmesan recipe is a true classic made with chicken breasts dredged in flour and pan-fried until golden brown.
They're simmered in a homemade tomato and herb sauce and topped with plenty of melted cheese. Chicken parm has been a favorite Italian recipe for many food lovers around the world because of the crunchy parmesan coating a melty mozzarella on top.
It's easy to make and is best served over a bed of spaghetti noodles for a truly delicious meal.
If you love Italian meatballs and soup, you'll love this hearty Italian meatball soup recipe that has all the delicious flavors of meatballs with spaghetti sauce but in soup form.
The meatballs are a combination of beef, breadcrumbs, garlic, and egg and are simmered in a flavorful, creamy soup made with chicken broth, vegetables, tomato paste, cherry tomatoes, and cream.
The dish has a nice sweetness, but you could add some heat with red pepper flakes or chopped red chilis if you want a sweet and spicy soup combination.
If you're looking for an easy one-pot meal that's dairy-free, we have you covered with this creamy Tuscan chicken recipe that is guaranteed to win the hearts of anyone who tries it.
It's easy to make and combines sun-dried tomatoes, spinach, fresh basil, and chicken breast in a fragrant, thick creamy sauce of coconut milk and arrowroot.
The flavors in this one-pot recipe are amazing! And it's one of the few recipes on the list that take less than 30 minutes to make and is gluten-free.
Many Italian comfort food recipes on this list are made with a delicious tomato-based sauce, but none are made quite like this eggs in purgatory classic Italian dish.
It's the perfect family recipe to serve and dunk with some crusty bread and only takes 30 minutes using common pantry ingredients.
The sauce is delicious, and the addition of eggs at the end with a creamy yolk is what sets this one-pot recipe above the rest.
This gloopy creamy spaghetti and chicken tetrazzini baked casserole was created for the late Opera singer Luisa Tetrazzini and has become a popular recipe in modern Italian restaurants.
It is a delicious combination of cream of chicken and mushroom soup, sour cream, melted butter, seasonings, shredded chicken, cheddar, mozzarella, and parmesan cheese that is baked with al dente spaghetti.
It is comfort food at its finest and will be a household favorite with adults and kids alike!
The simplicity of this recipe for artichokes braised in white wine is extremely satisfying and makes an elegant appetizer or side dish.
This recipe is one of the few Italian recipes on this list with only 5 ingredients, and the cooking method is easy to follow.
All you need to do is brown the artichokes in a skillet, then let them simmer in wine, garlic, and a squeeze of lemon juice before tossing them in chopped parsley and cracked black pepper.
Last but not least on this extensive list of Italian comfort food recipes is this amazing wedding soup.
This Italian wedding soup is a delicious and hearty soup made with homemade meatballs, acini pasta, and spinach.
It's the perfect light soup to make on a chilly day and is sure to warm you up from the inside out. Serve with crusty bread to soak up the luscious broth.
🍳 Related Recipes
For more comfort food recipes check out these amazing recipes.
Love this recipe? Please leave a 5-star 🌟rating in the recipe card below and/or a review in the comments section further down the page.

Try one of my comfort dinner recipes for your next family meal! And if you have any questions, I'm here to help!