Make the best of your favorite pasta noodles with these amazing leftover pasta recipes! From spaghetti to macaroni and your other favorite pasta strands, these leftover cooked pasta recipes have a new favorite dish in store for you.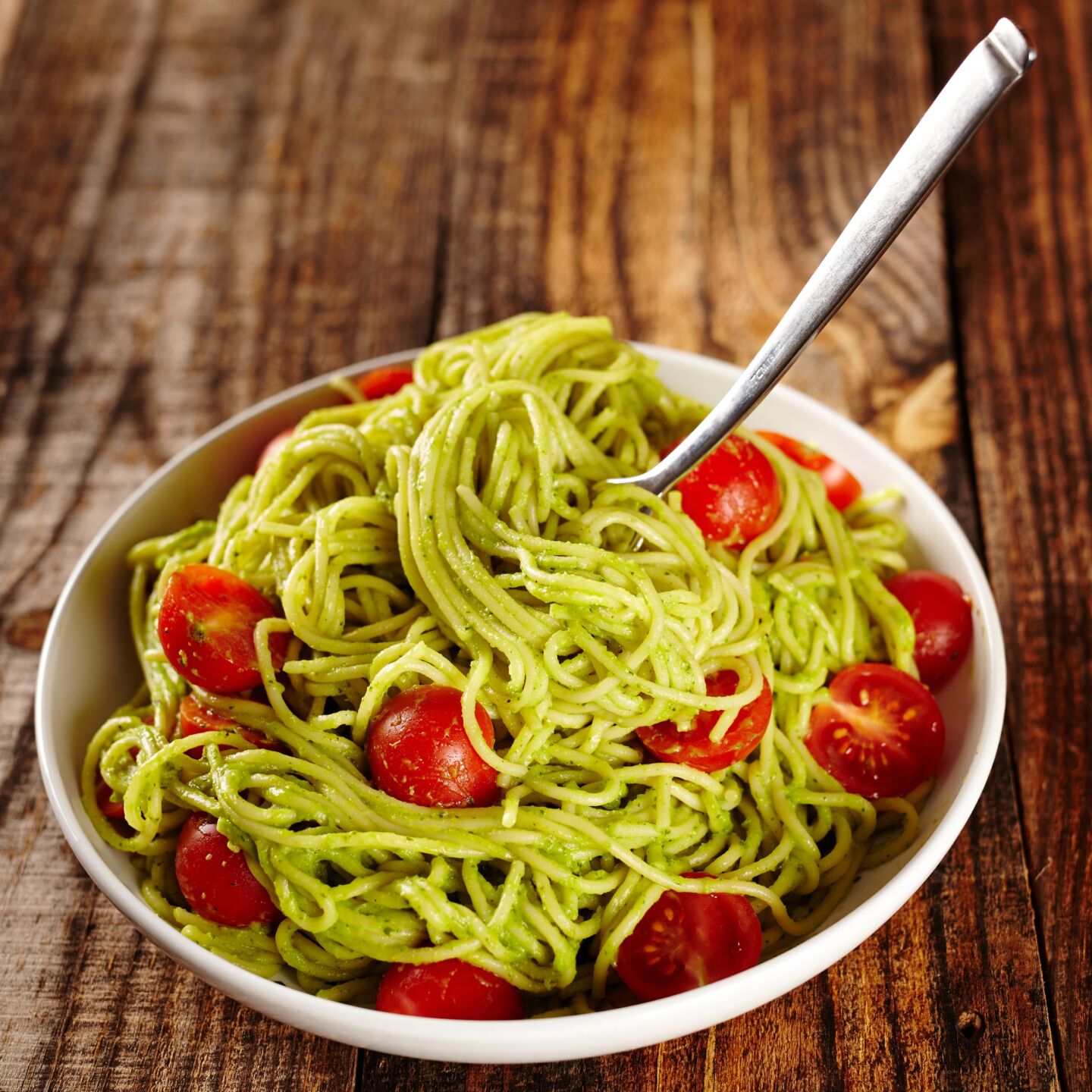 With these recipes, you'll have a delicious meal to enjoy alone or with your small family on busy weeknights. Try my taco spaghetti that is super easy and on the table in 30 minutes!
Our list of delicious leftover pasta dishes starts with this amazing Chorizo pasta with Zucchini, perfect as a light lunch or dinner and a side dish to your meat meals.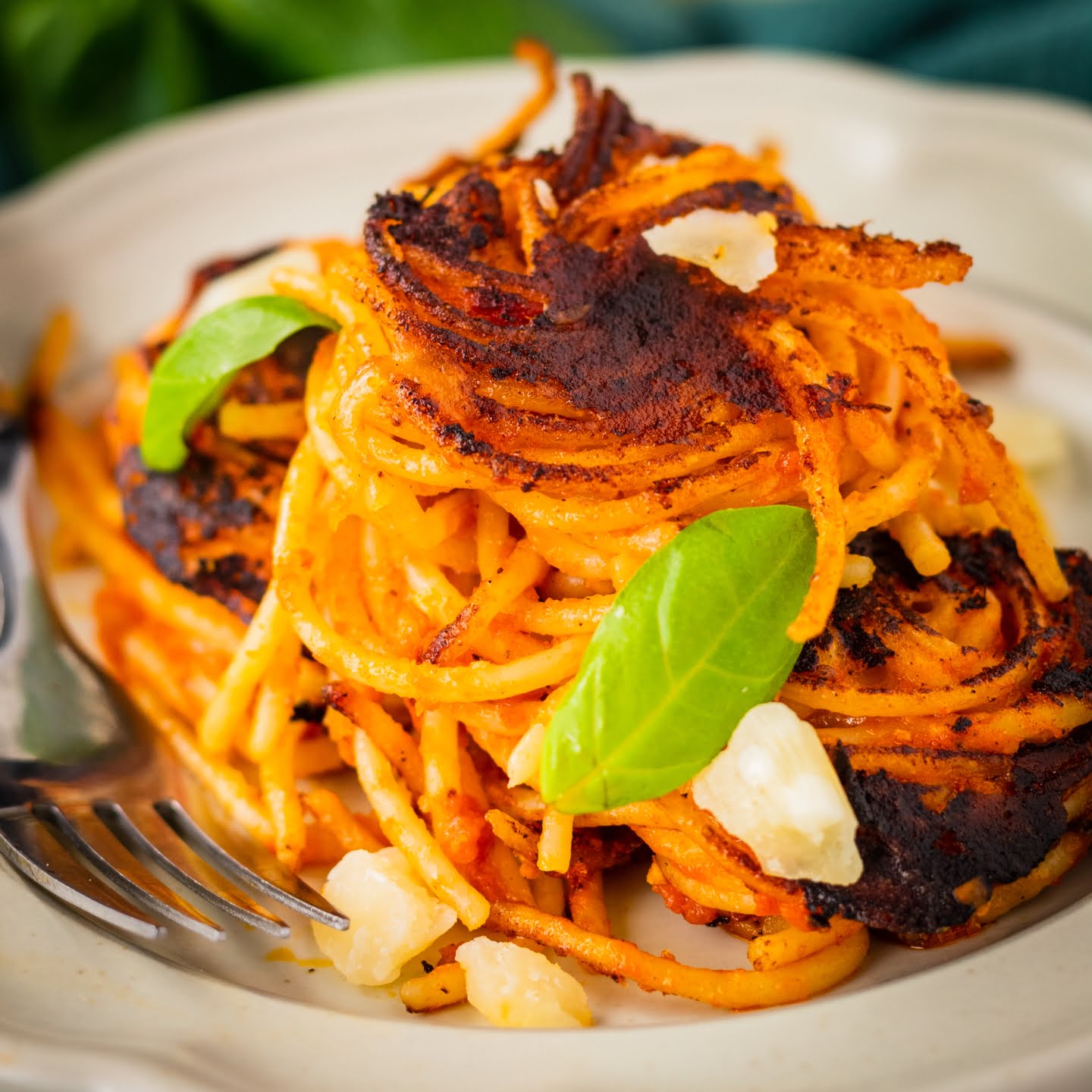 This Italian Fried pasta is a wholesome family dish made with macaroni that you'll enjoy with a load of cheese.
It takes only 30 minutes to make and includes ingredients such as olive oil, garlic cloves, freshly ground black pepper, red pepper flakes, oregano, basil, marinara sauce, and Kosher salt.
For cheese, you can use parmesan cheese and mozzarella cheese. Serve hot with your favorite pasta sauce, and garnish with cheese to enjoy.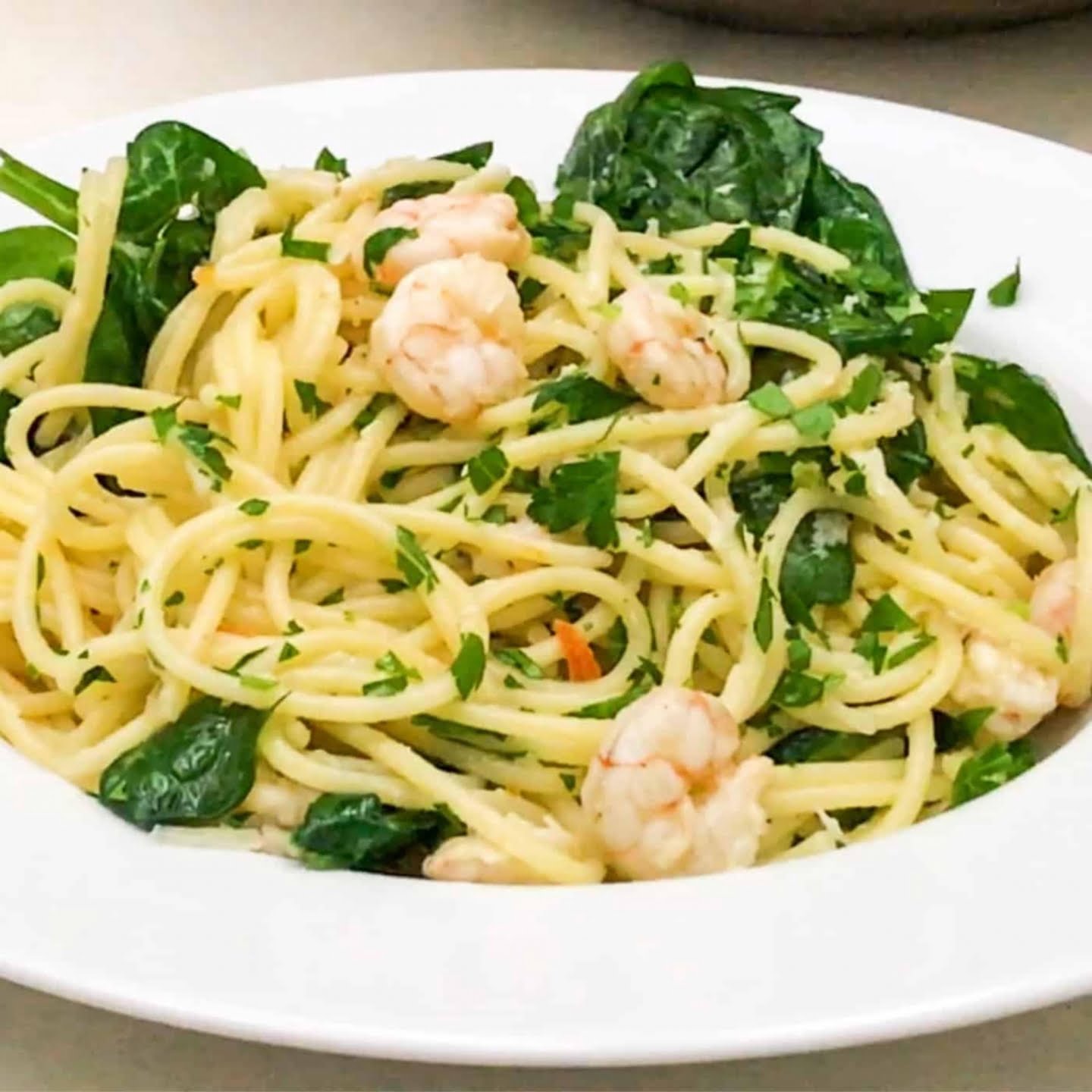 This is also another meal that requires only 30 minutes to deliver a blend of refreshing and savory tastes.
It's made with Fettucine, red pepper flakes, lemon juice, shrimp, baby spinach, butter, salt, and pepper.
Garnish with freshly chopped parsley and parmesan cheese to serve. If you enjoyed this shrimp pasta dish, then you need to see our unrivaled shrimp pasta recipes.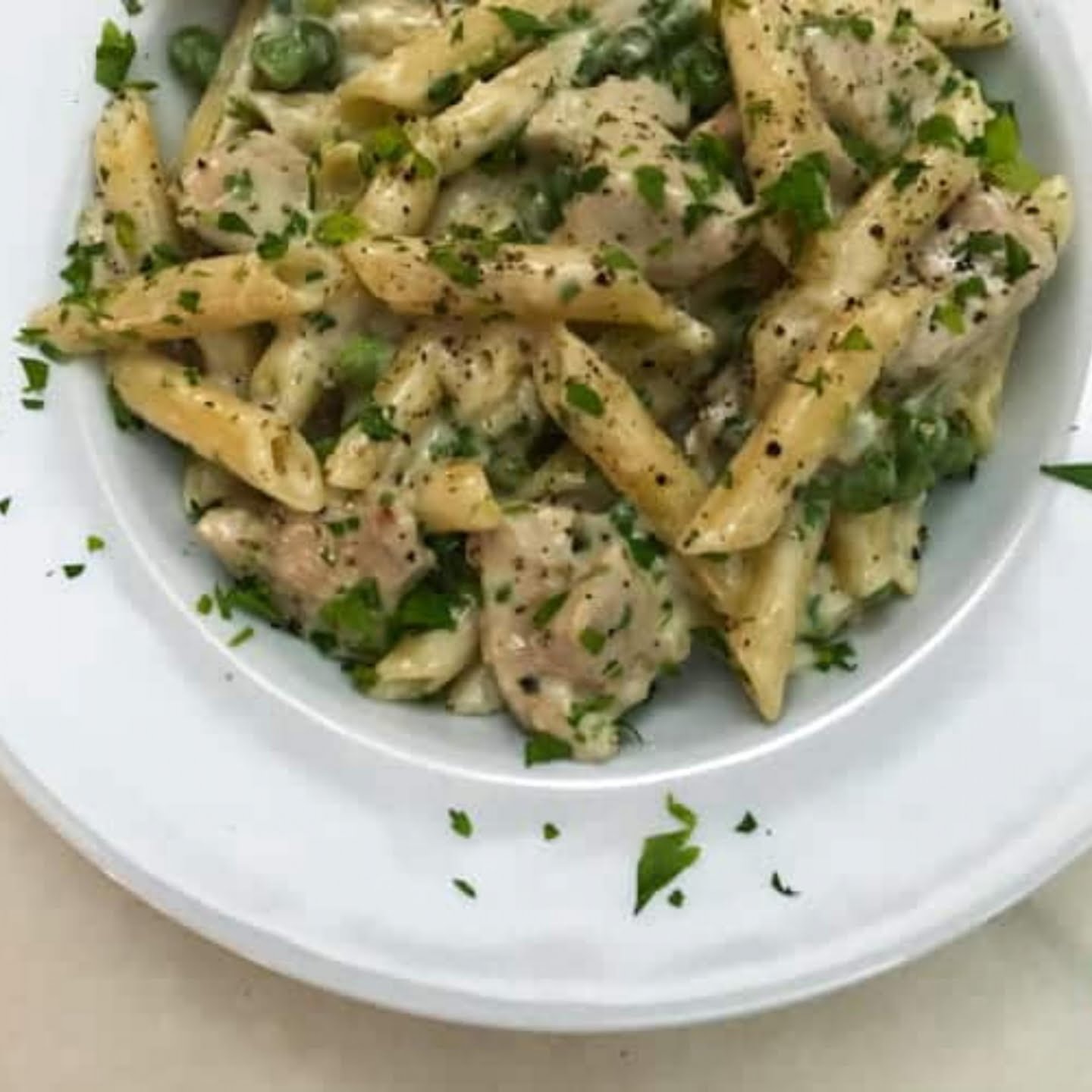 The chicken pasta Alfredo is a classic for regular and special occasions and can be made in 30 minutes too!
This easy recipe is made with your leftover pasta, chicken breasts, heavy cream, frozen peas, olive oil, butter, salt, and pepper.
Toss your pasta in the alfredo sauce and serve garnished with cheese and parsley.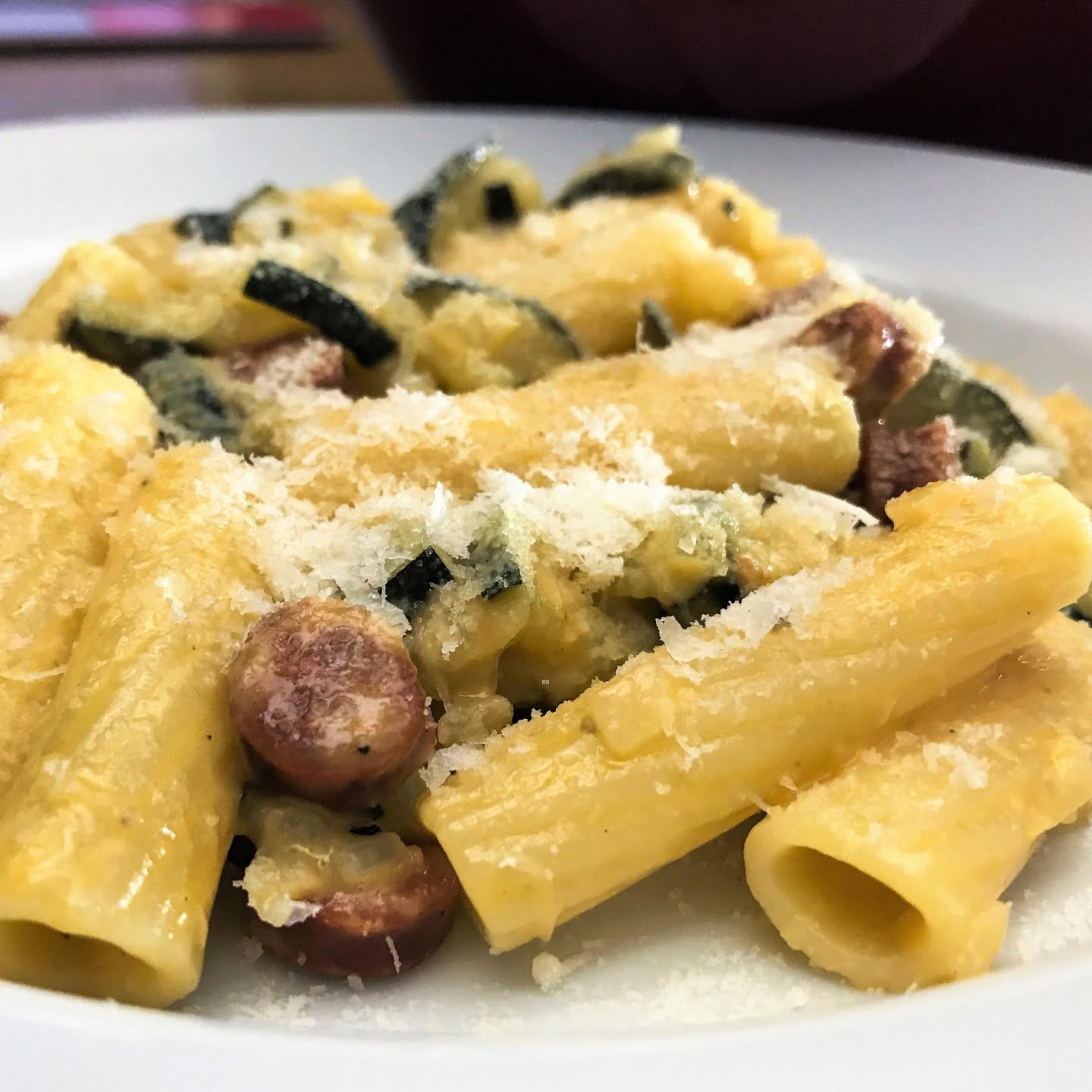 Made in 30 minutes in one skillet, this is a leftover pasta dish to be enjoyed with the family on a weeknight.
The dish is made with olive oil, butter, zucchini, Spanish chorizo, white wine, pasta, and heavy cream.
Garnish with parmesan cheese and serve hot.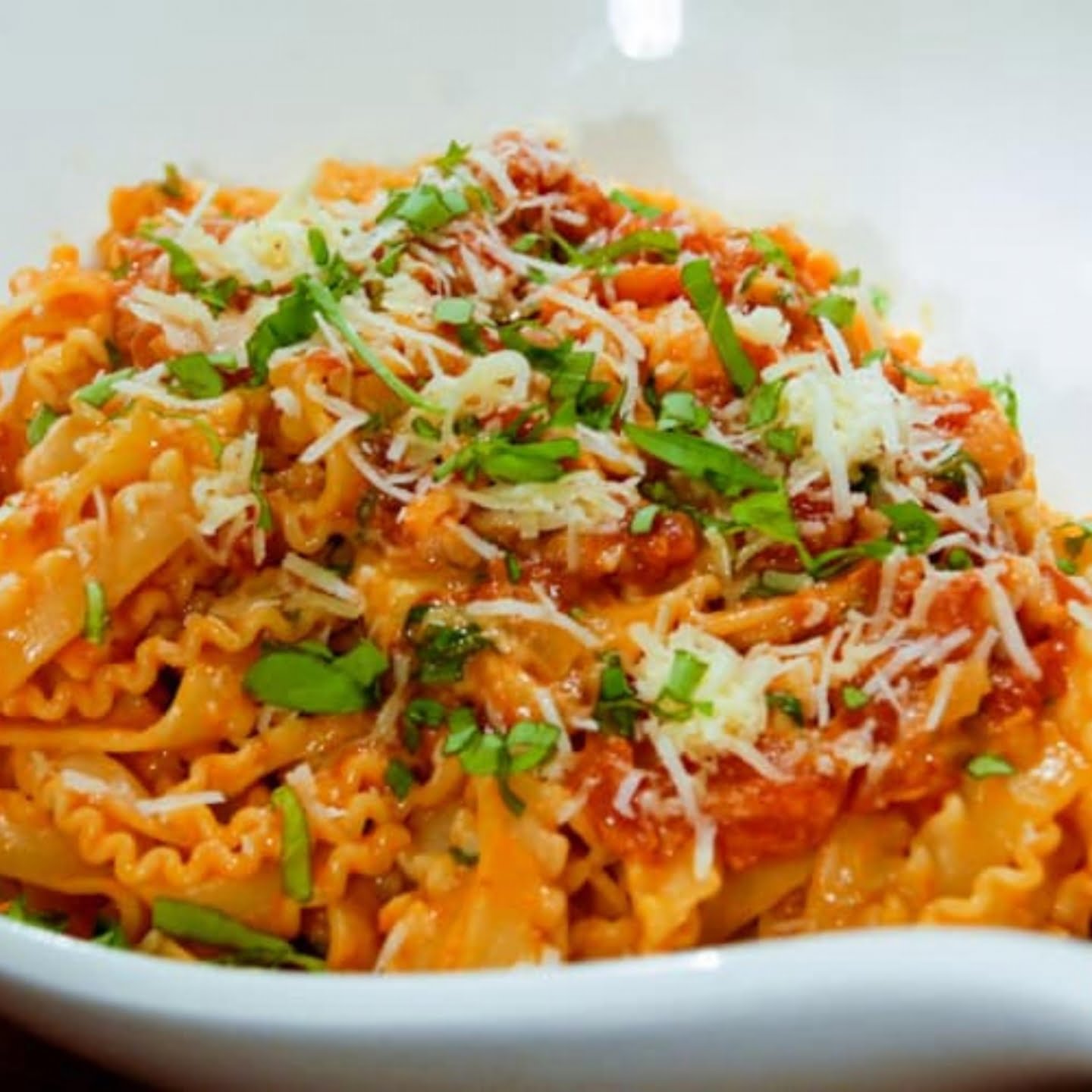 This great recipe features leftover pasta, butter, garlic, evaporated milk, basil, and parmesan.
It's a super simple dish to prepare in about thirty minutes with amazing flavors to please your taste buds.
Garnish with veggies, more basil, and cheese.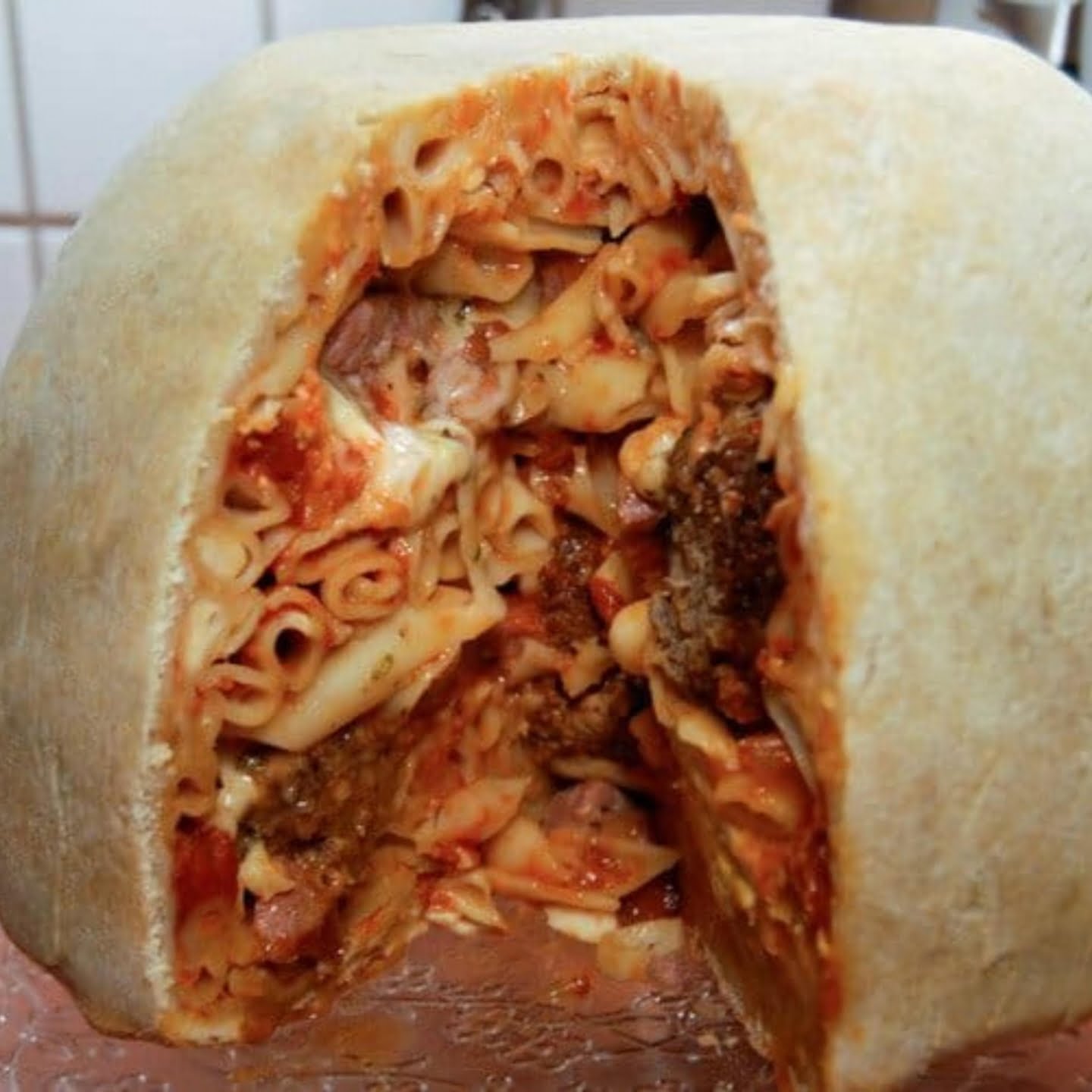 When it comes to family gatherings and movie nights, this Timpano pasta dome is everything you need on the plate.
The delicious dish incorporates yummy pieces of ground pork, ground beef, white bread, and bread crumbs.
For the cheesy goodness of the dish, you have mozzarella cheese, pecorino cheese, eggs, and Italian pasta sauce. Bake in the oven for about two hours and slice into wedges to serve.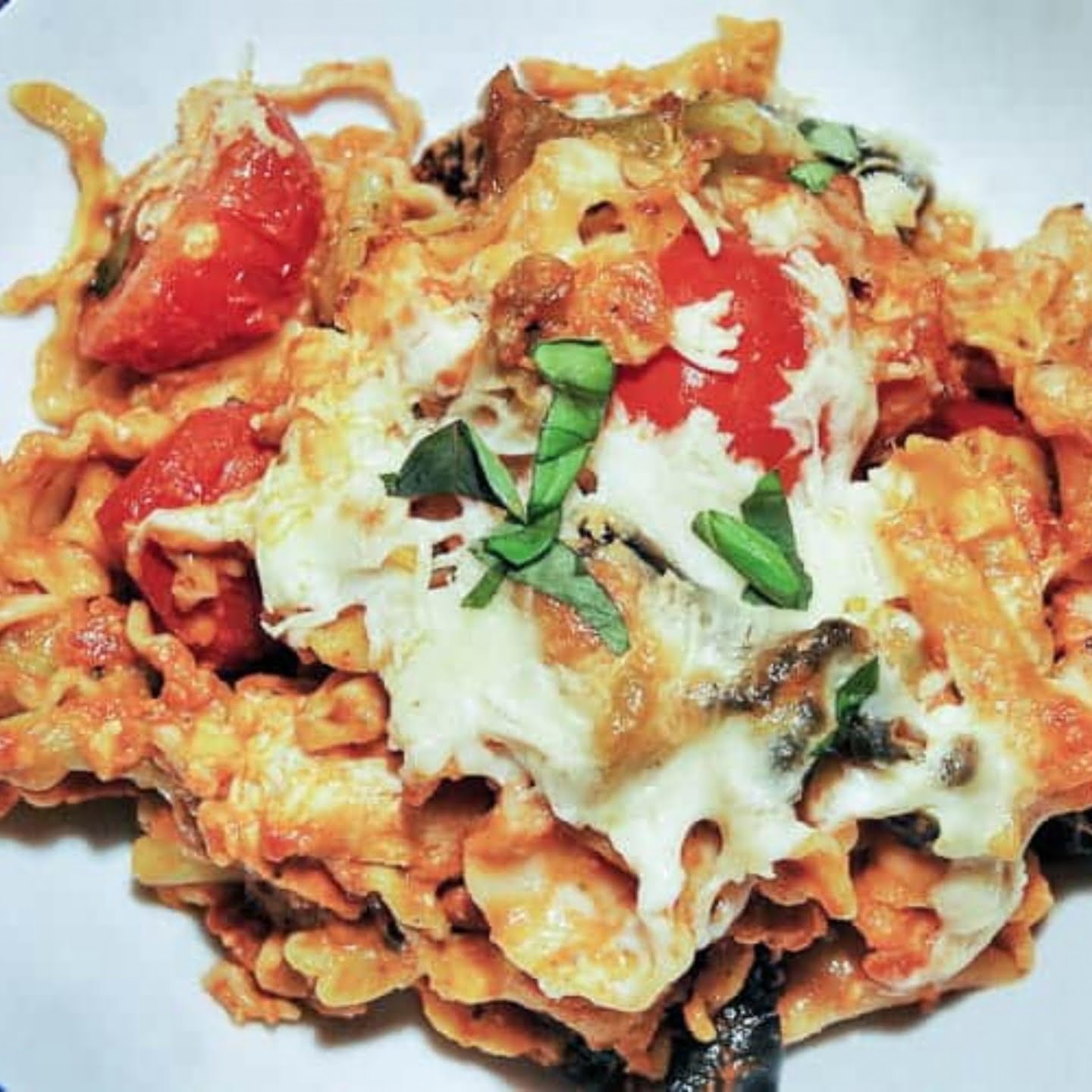 If you're looking for dinner dishes for summer, this Caprese pasta bake is one of them.
The summery flavors come from cherry tomatoes, pesto, basil leaves, mozzarella cheese, crushed red pepper, and salt.
Cook for about 30 minutes, top with basil and serve to enjoy.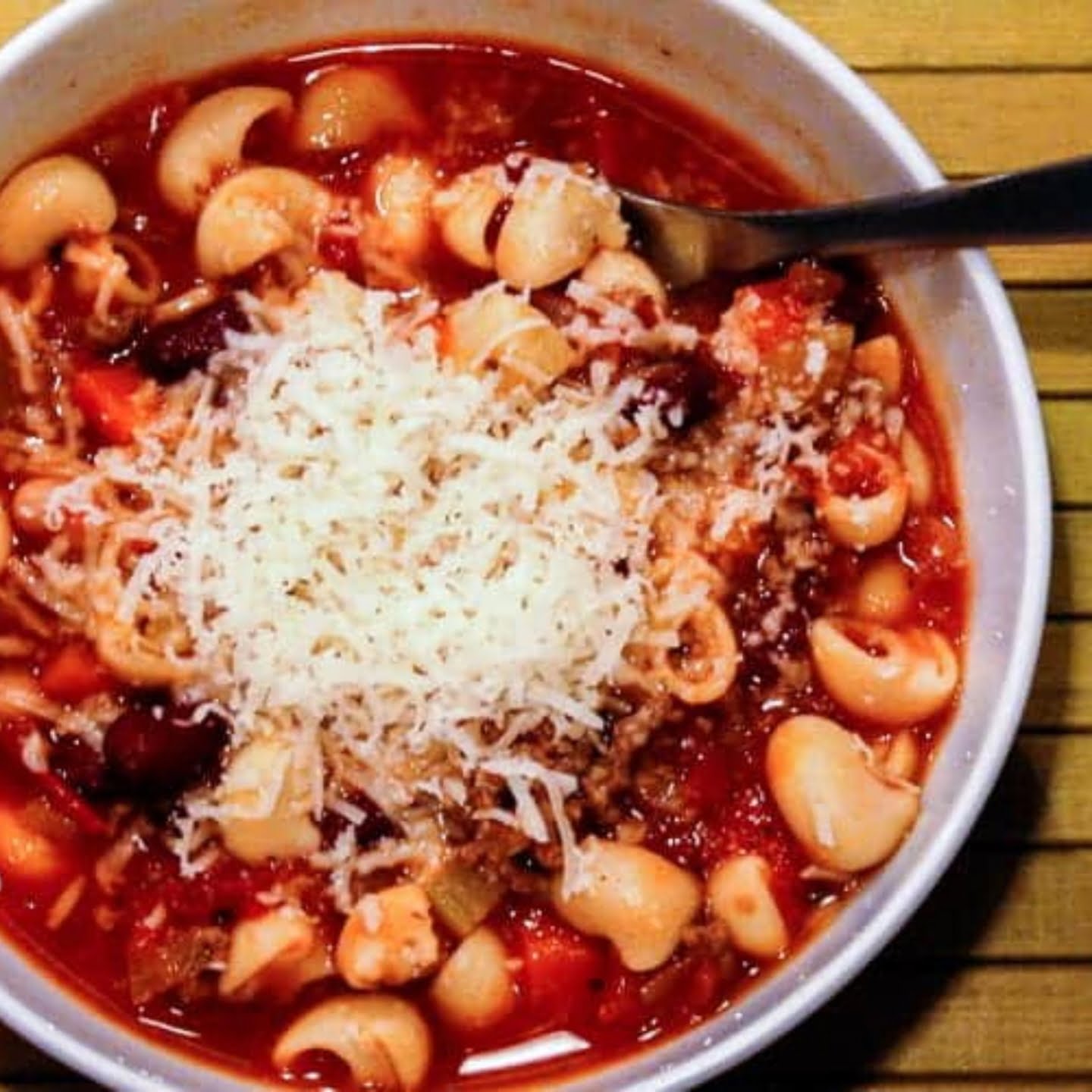 Turn leftover pasta into a comforting bowl of soup with this recipe that incorporates Italian seasonings, veggies, pasta sauce, and macaroni.
It takes about an hour to cook the delicious soup, and it's sure to become an instant favorite for its flavors.
Spaghetti pie is one of the many fun ways to enjoy leftover spaghetti noodles, seasoned ground beef, and cheese.
It requires only 45 minutes of cook time, and you should cook until the cheese is melty and bubbly.
Enjoy the decadent meal with more cheese topping and chopped basil.
Leftover spaghetti mixed with peppers, red onions, ripe tomatoes, and crisp cucumbers makes this the perfect dish for summer.
You get a blend of refreshing and tangy flavors when you top the salad with feta cheese and dress it with a Greek vinaigrette dressing.
Freeze leftover pasta salad for 2 hours before serving.
There's nothing like too much pasta with this amazing leftover pasta recipe.
It requires only pantry ingredients, including eggs, pecorino, black pepper, salt, and an easy sauce, if desired.
It takes only 25 minutes to cook, and you can top the dish with extra cheese to enjoy.
Turn your leftover noodles into a crowd-pleaser meal with this casserole recipe.
Toss your extra pasta in a sauce, and top it with mozzarella cheese and parmesan cheese.
It takes only 45 minutes to cook, and you should top it with mushrooms and extra cheese to cook till it's golden brown.
A nutrient-filled, creamy, and rich soup made with mac & cheese, flour, ground black pepper, cheddar cheese, cream cheese, and chicken broth.
Get your hot pan ready to melt your butter and get the soup going.
It takes only 20 minutes to get the soup ready, and you should serve it hot with salt and pepper to taste.
With just four simple ingredients, these pasta fritters are an excellent way to eat spaghetti and other noodles. They go perfectly with a dipping sauce, including tomato sauce, marinara, or soy sauce.
The four ingredients required are pasta, breadcrumbs, grated cheese, and olive oil.
Add salt and pepper to taste, garnish with cheese and parsley, and serve hot. See more pasta dishes like this with these fantastic pasta recipes with few ingredients.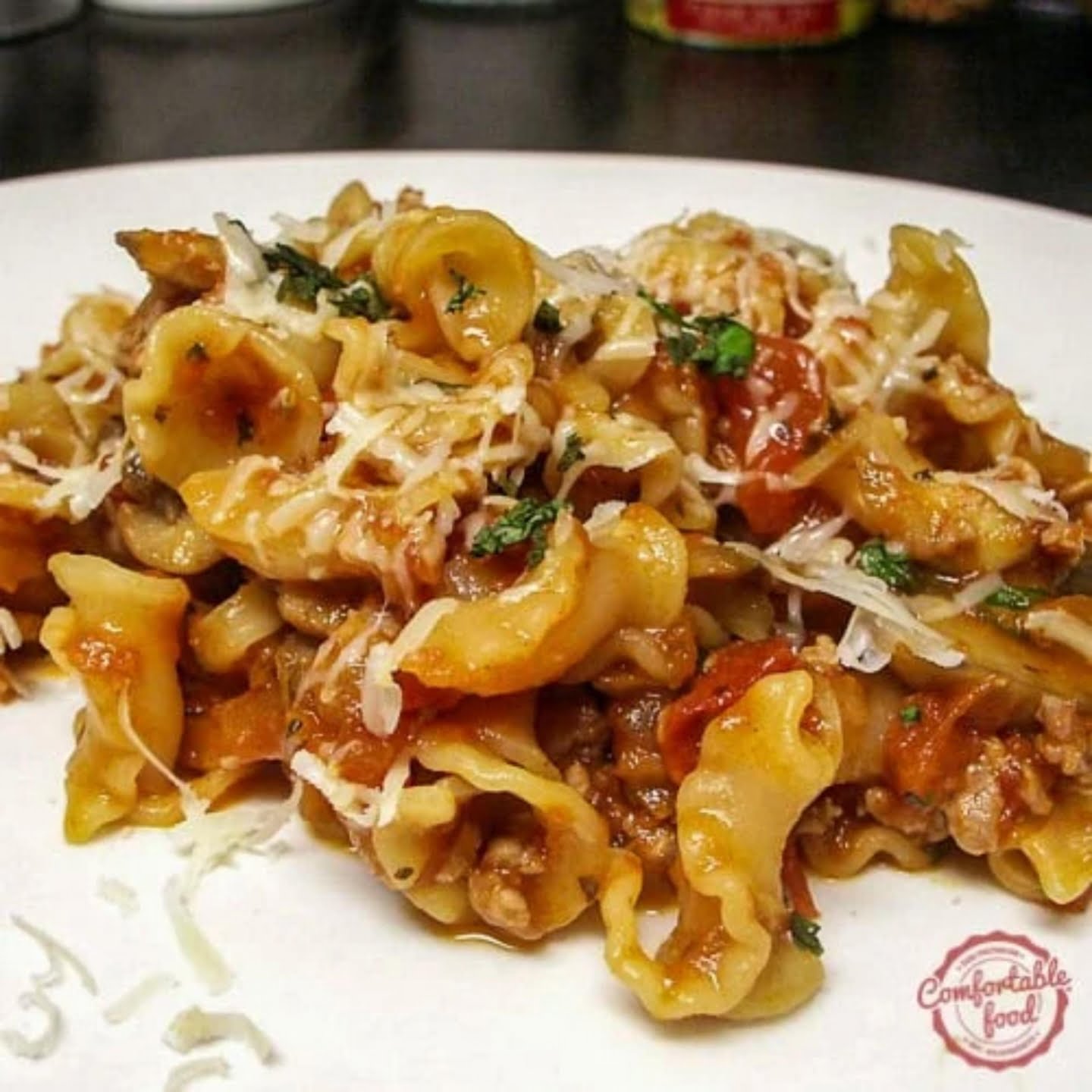 Seasoned sausages, mushrooms, and tomatoes with that leftover spaghetti taste might be all you need to satisfy your cravings.
With Italian seasoning, cheese, and white wine, you'll have a savory dish to enjoy in 40 minutes.
Garnish with more cheese and serve.
These mac and cheese balls are your best option if you want a snack or an appetizer for your next party. Cheesy on the inside and crispy on the outside, they please your taste buds with the best flavors and textures.
Ingredients required for the balls include eggs, milk, breadcrumbs, macaroni & cheese, parmesan cheese, and cheddar cheese.
Serve with your preferred dipping sauce to enjoy.
As a quick snack or light dinner, you'll enjoy these mac and cheese muffins stuffed with diced ham. You can leave them to freeze and easily get one out anytime you have a craving.
The simple ingredients that go into its preparation include shredded cheddar cheese, diced ham, eggs, and macaroni & cheese.
Bake for 15 - 18 minutes till the edges are brown and crispy, and cool for a few minutes before serving.
Leftover pasta combined with your favorite recipes can make a super delicious family dinner.
The dish incorporates Turkey Italian sausage, balsamic vinegar, Italian seasoning, cheese, and vegetables.
It takes only 50 minutes to prepare and enjoy alone or with a salad.
This dish is perfect for many occasions, including romantic dates with your partner.
It's as attractive as it's delicious, incorporating ingredients such as leftover spaghetti and meatballs, Italian-style bread, shredded Mozzarella, and spaghetti sauce.
Cook until the sandwich turns brown, and slice to serve immediately.
The garlic beef and broccoli Lo Mein is a flavorful, satisfying dish packed full of carrots, tender beef, broccoli, and noodles.
It has an amazing sauce that gives it an extra layer of flavor, making it the most delicious dish on this list.
Some of its ingredients include Flank steak, broccoli florets, ground ginger, garlic cloves, and brown sugar. Cook for 20 minutes and serve with pepper to taste.
Leftover Pasta Recipes Takeaway
These are the best leftover pasta recipes to enjoy for any occasion of any season. They help you save time and cost while delivering the best flavors to your taste palate.
🍳 Related Recipes
Share these recipes with your friends, and explore more of our delicious pasta dishes with these amazing Gemelli pasta recipes.
Love this recipe? Please leave a 5-star 🌟rating in the recipe card below and/or a review in the comments section further down the page.

Try one of my comfort dinner recipes for your next family meal! And if you have any questions, I'm here to help!