These pasta recipes with few ingredients are a good starting point for nights when you need easy, fuss-free meals. They're quick, insanely delicious and come together with only 6 ingredients or less, which most probably you have in your pantry and fridge.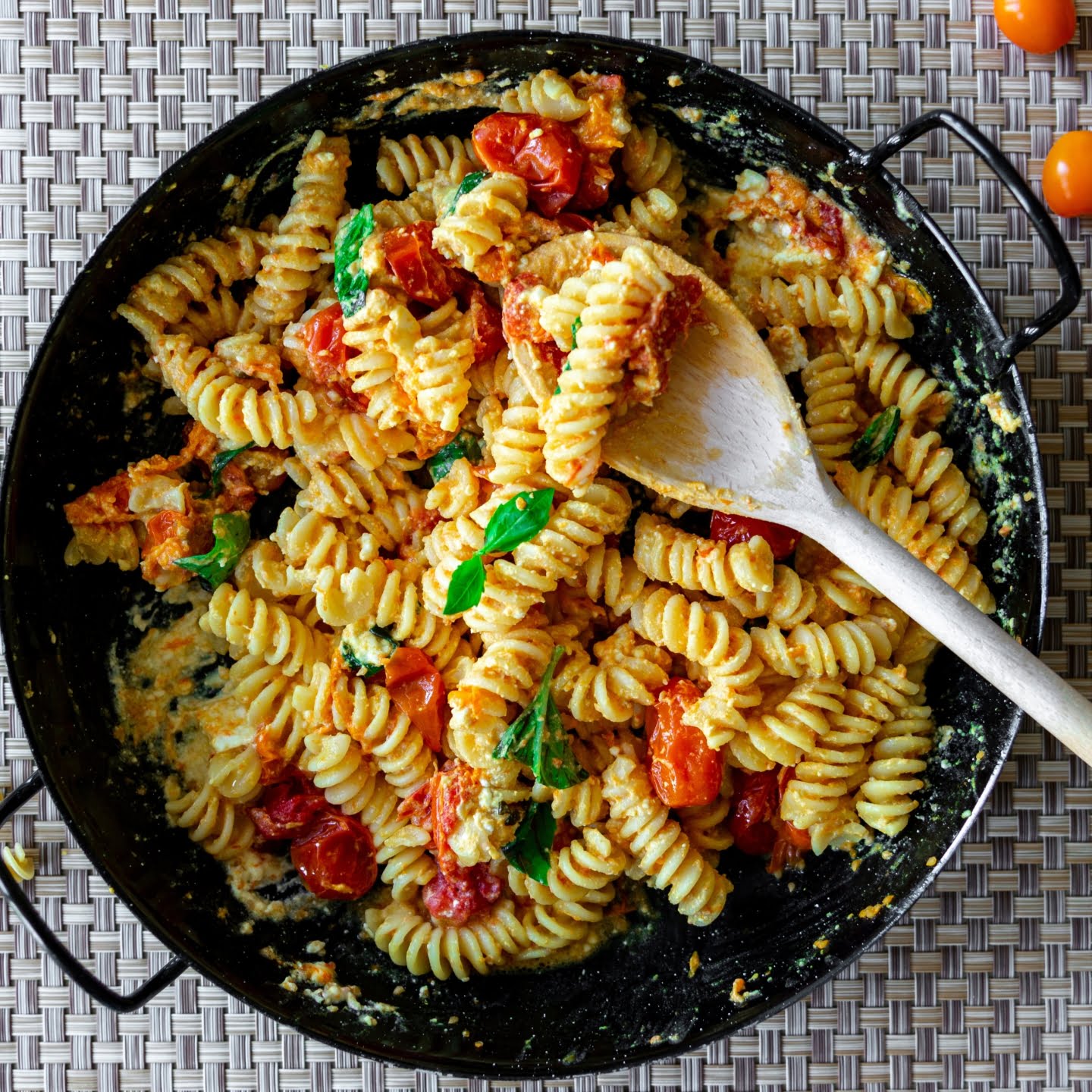 So whether you've got 15 minutes or an hour, these pasta recipes are sure to make meal time simple, your taste buds happy and your belly full. Even better, they're kid-friendly!
If you are looking to cook using another type of pasta like gemelli pasta; then check out my list of best gemelli pasta recipes. And also learn more about different types of Pasta and types of pasta sauce you can use for your meals.
From classic comfort foods like cheddar mac and cheese to healthy pasta dishes like pasta with roasted veggies and pasta bakes, this list of quick pasta recipes is proof enough that you don't need a long grocery list to get a delicious meal on the table.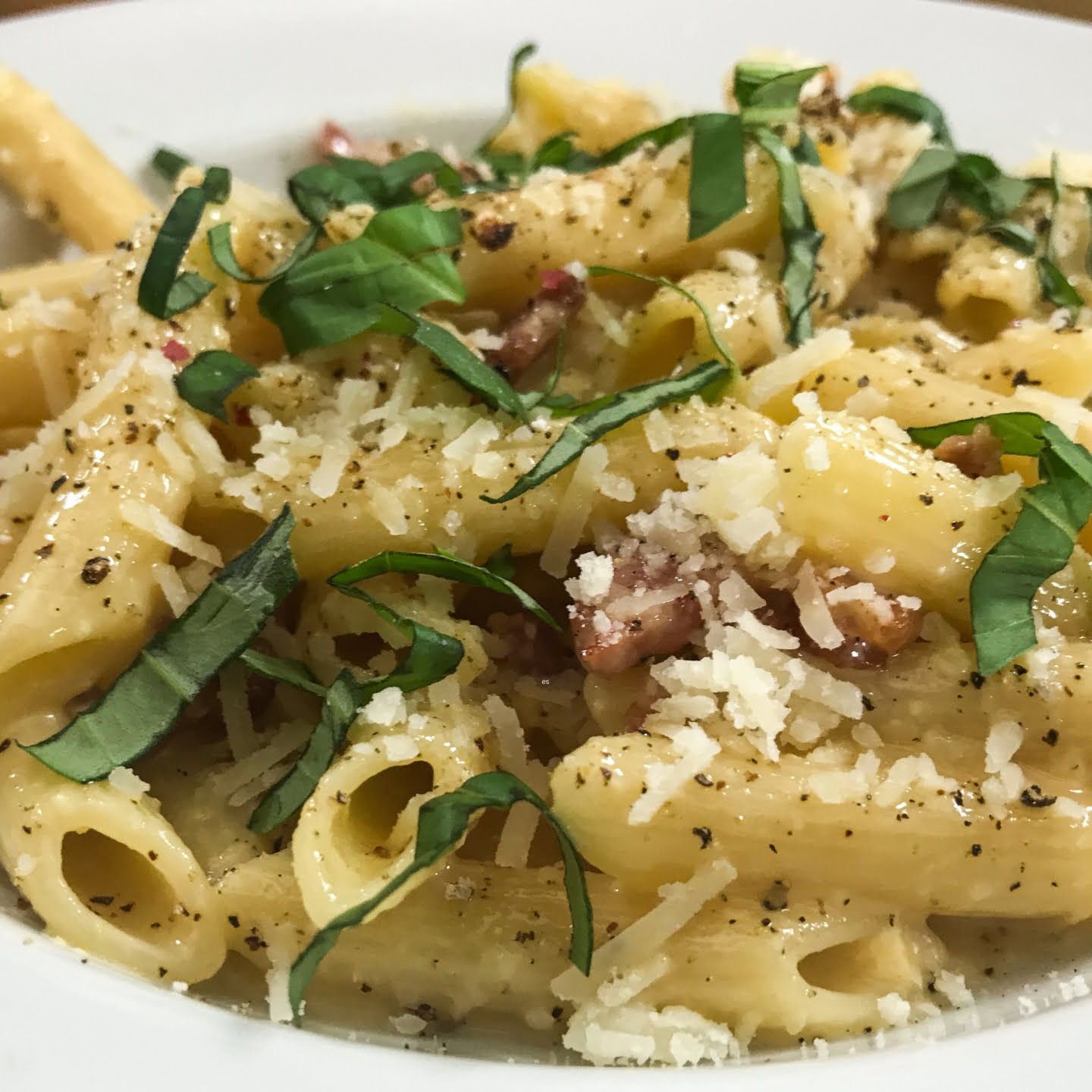 This pasta recipe is easy to throw together on a busy weeknight with basic kitchen staples.
Cooked pasta is coated with a vibrant and silky carbonara sauce which is a simple mixture of heavy cream, eggs, parmesan cheese and bacon or pancetta.
Pasta is always better with cheese on top, so add some and serve.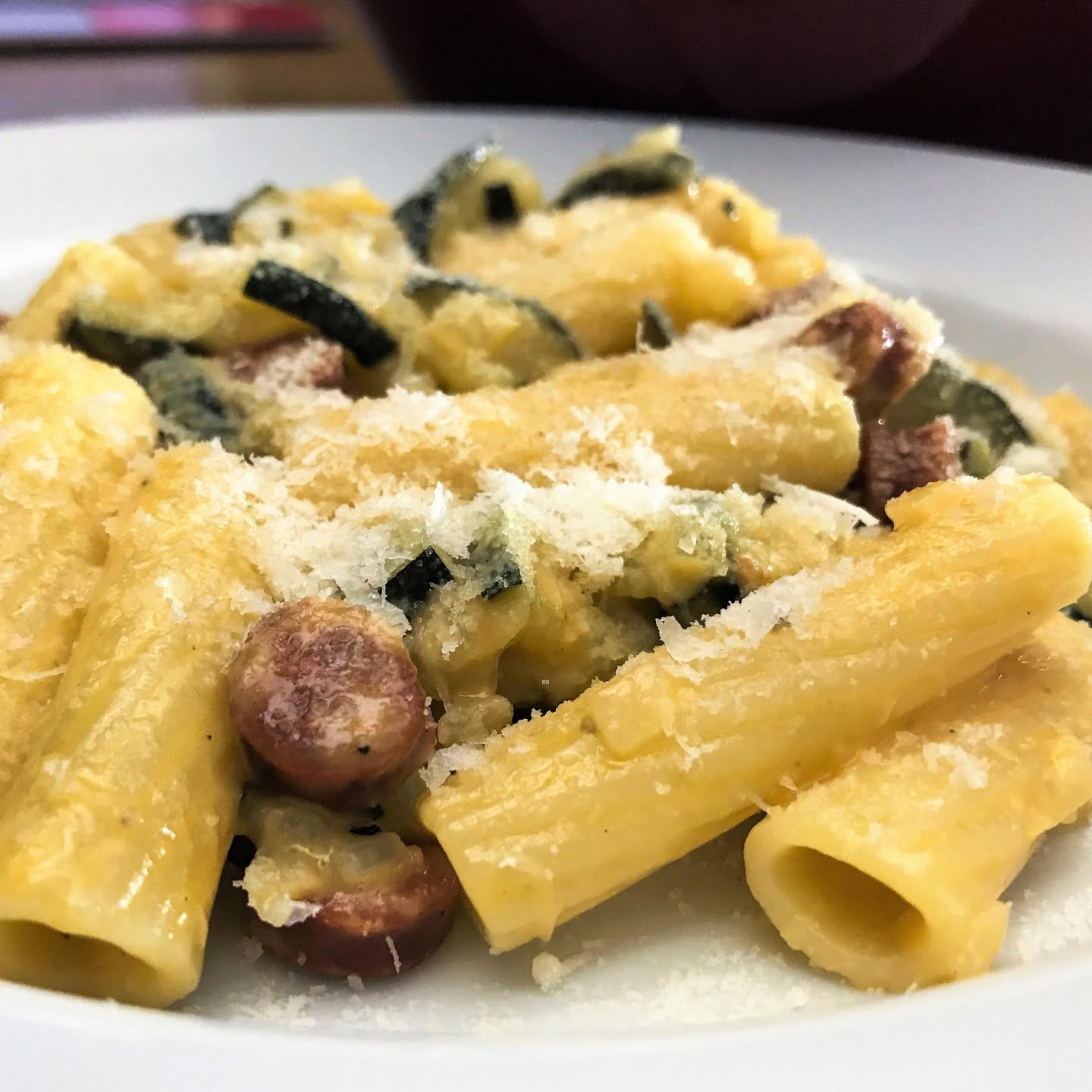 Need a quick and easy pasta recipe to serve for dinner tonight? This weeknight-friendly chorizo and zucchini pasta is ready in just 30 minutes with a help of a few pantry essentials.
Pasta, spicy chorizo and sliced zucchini blend with rich and creamy white wine sauce for a delicious, filling meal your whole family will love.
Feel free to substitute any sausage you have on hand for spicy chorizo.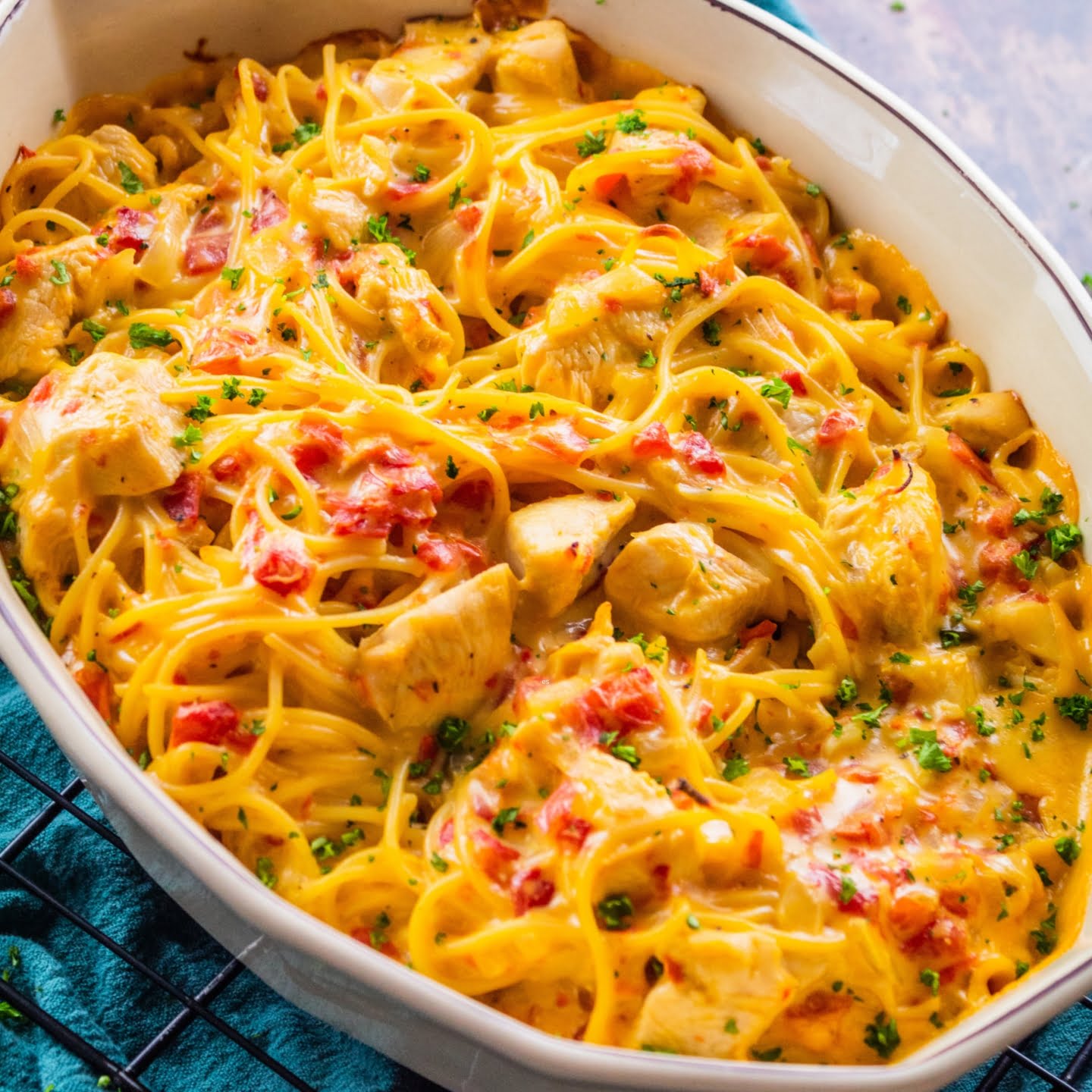 My family go wild for this Texas-style chicken spaghetti. It has TONS of incredible flavors thanks to the fragrant garlic, tomatoes with chiles and super creamy Velveeta cheese sauce.
It's ridiculously easy and there's just 40 minutes between you and a plate full of this delicious goodness.
Fabulous enough for company, but equally good when you're pressed for time - what's not to love?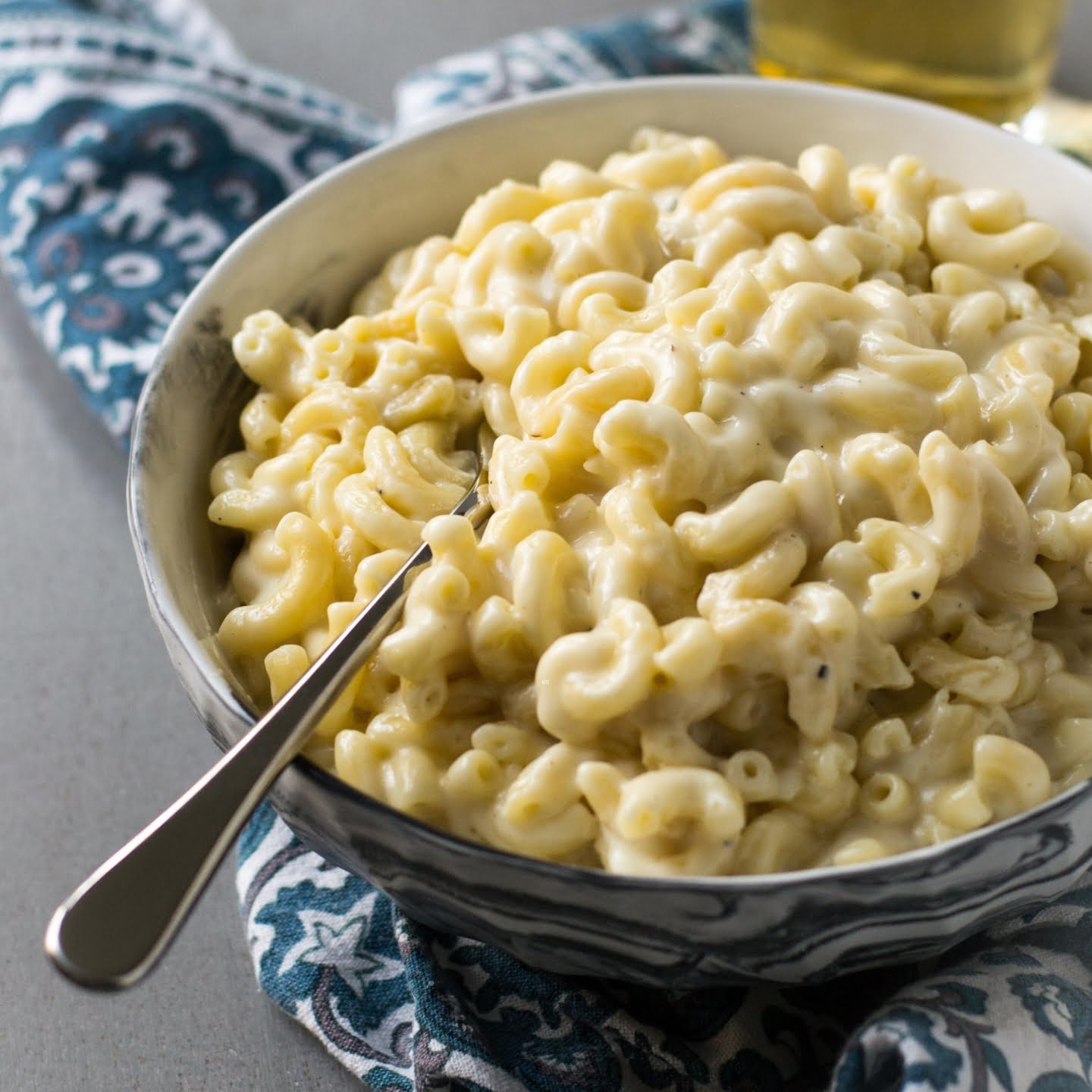 Nothing beats the comfort of homemade cheddar mac and cheese. This version is intoxicatingly cheesy, super creamy and finished with a crunchy, buttery panko topping for a special touch.
It's addictively good and will satisfy your fussy eaters taste buds.
If you enjoy experimenting with flavors, you could try other cheeses like Pepper Jack, gruyere cheese, Monterey Jack and smoked gouda instead of the classic combo of cheddar and parmesan.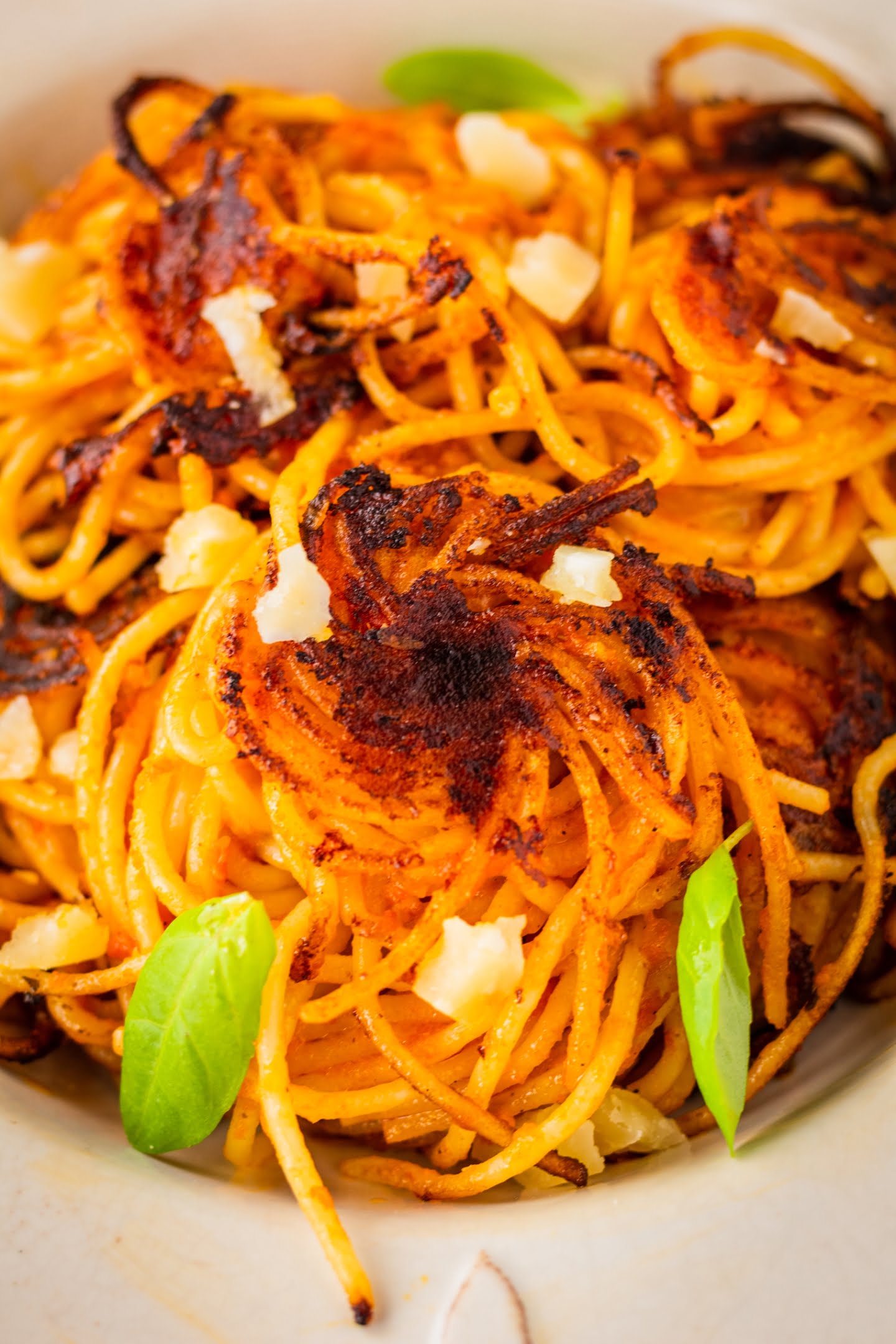 For those nights when you need to get dinner on the table fast, here's a simple recipe that only takes 30 minutes to make from start to finish.
All you need is spaghetti, garlic, parmesan, red pepper, olive oil, salt and pepper. You can add fresh basil for a touch of freshness.
And by the time you're done, you'll only have one pot and strainer sitting in the sink.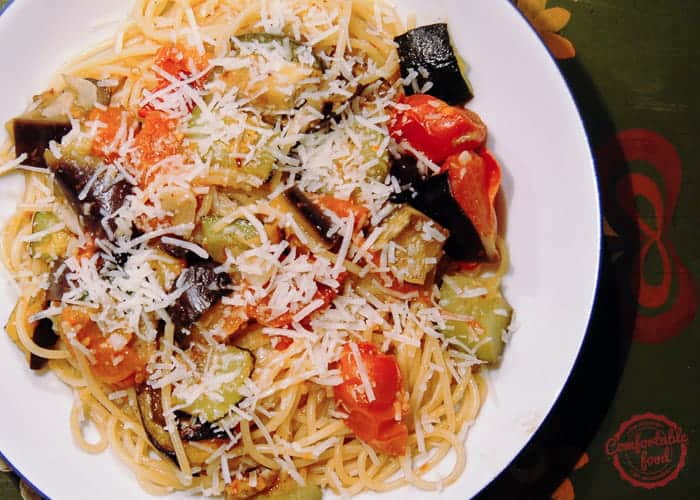 Looking for easy pasta recipes that are both delicious and healthy? This option with roasted veggies perfectly fits the bill.
It boasts roasted zucchini, cherry tomatoes, eggplant and a generous sprinkling of cheese to finish it all off.
If you prefer a little protein in your meal, serve with sautéed shrimp, grilled chicken or smoked/grilled salmon alongside.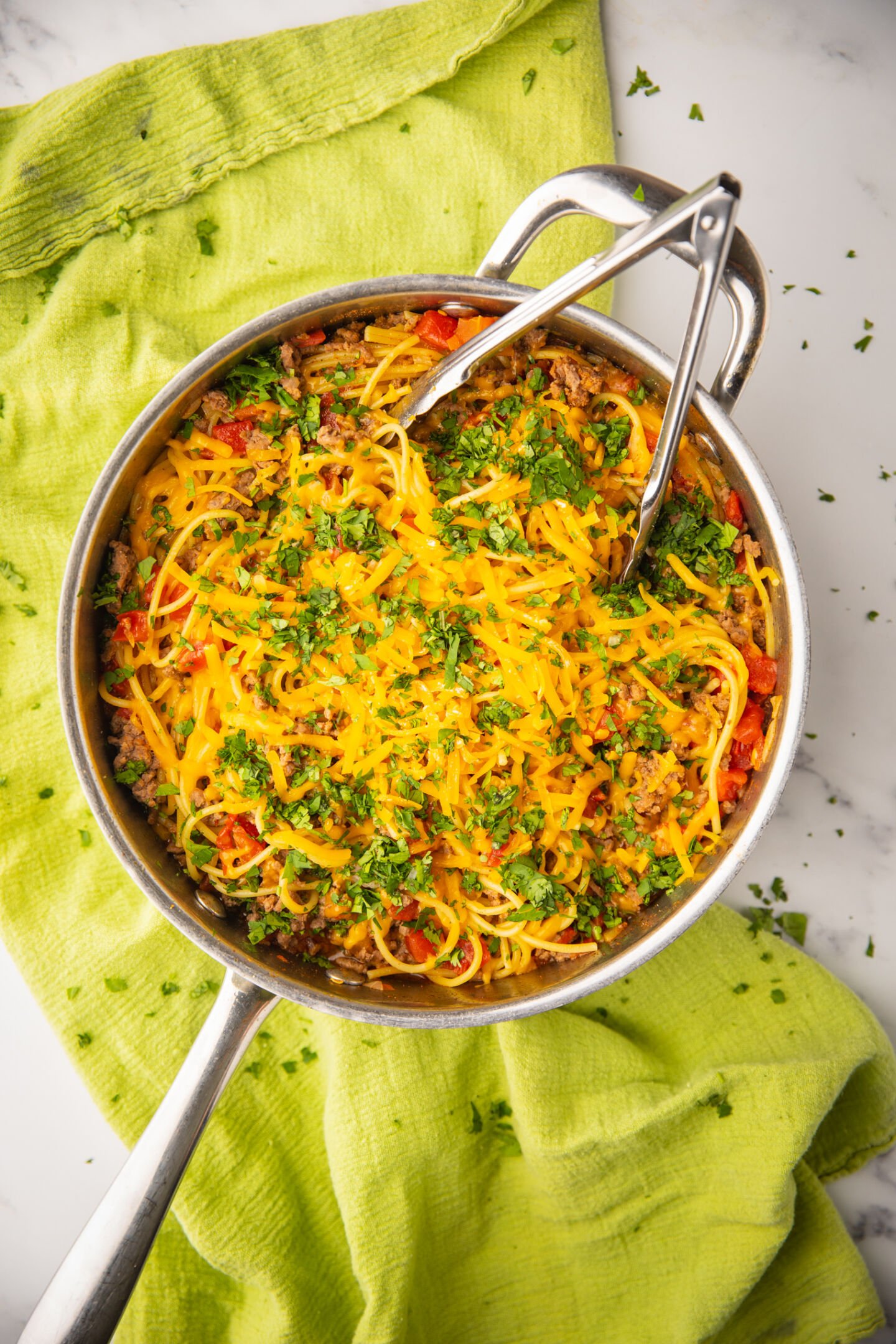 This simple, yet elegant taco spaghetti recipe is the ultimate meal when you need to impress in a hurry. You can have it on the dinner table in just 30 minutes!
It features full of flavor cooked ground beef and pasta bathed in a luscious, taco seasoning sauce, and finished off with fresh cilantro. YUM!
This pasta dish is comforting and bursting with flavor, you won't believe it comes together with just 4 ingredients - pasta sauce, ricotta cheese, mozzarella and ziti noodles.
Try it once and it's likely to become a regular in your dinner repertoire.
To bulk it out, you could add some chicken, veggies, ground beef or sausage.
Change up your pasta game with this utterly delicious and creamy Korean-inspired kimchi bacon pasta recipe.
creamy bacon pasta cream cheese chopped parsley restaurant-worthy dinner cheese recipe cheese ravioli baked spinach healthy dinner classic pasta freshly ground pepper ingredient pasta recipes quick pasta recipes
Sprinkle the green onions on and dive in. If you want to pack it with more veggies throw in some frozen peas or bell peppers with the kimchi
Loved how quick and easy this dish was to put together!
I made this feta pasta for Mother's Day, and it was SO good. If you are gluten intolerant, you can use gluten-free pasta, which holds up beautifully for those wondering!
This recipe is so versatile that you can add roasted chicken, pancetta, or maybe browned Italian sausage– this would be fabulous with some meat mixed in but is also great.
This creamy tomato cream sauce pasta is quick to put together, and the ingredients are lovely: cream, pasta, and tomatoes... Topped with a sprinkle of cheese, it's delicious.
Made this the other day and it was fantastic! It's really rich, creamy, and soothing. It tastes like a lot more work than it is to make.
That is hands down my favorite type of pasta. Pasta lives for cream!
Everyone in your family will be begging you to make this creamy pasta recipe again and again.
The secret to this luxuriously creamy pasta recipe without cream is the creamy ricotta. It teams up with parmesan, olive oil and pasta water to make it all just melt in your mouth!
Adding lemon juice and zest helps brighten up the dish's flavor.
Here's another weeknight-friendly recipe that you can whip up in time.
Whether you serve it as an appetizer or side dish, this healthy pasta dish is sure
This is great along with a variety of side dishes for an easy dinner.
This easy, fuss-free pasta recipe has all the flavors of the cheesy, meaty hamburger helper combined with the goodness of salsa and taco seasoning.
It's rich, flavorful, filling and sure to impress even picky eaters.
You can serve this dish as is or with a side of steamed veggies, sautéed broccoli or green salad to round it out.
This dish is really simple to prepare and yet very delicious. I make this at least once a week because it's that good!
If you have some shredded mozzarella or provolone cheese I highly recommend to put it on top. It's definitely worth it!!
Leftovers (if there are any) make for a tasty lunch the next day.
This pasta dish is both creamy and delicious, making for a lovely weeknight supper.
This creamy and nutritious pasta dish is quick to prepare, tasty, and ready in under 30 minutes.
It's made with only a few ingredients, including Italian seasoning and sun-dried tomatoes.
If you're looking for something easy and comforting, nothing fits the bill like this baked tortellini casserole.
Spaghetti sauce, alfredo sauce, and mozzarella transform into a luscious and wonderfully indulgent sauce and turn the bags of cheese tortellini and Italian sausage into a rich, filling, cozy dish.
And since it only needs 10 minutes of time time, you can make this pasta dish any day of the week!
This classic Italian summer salad with a little twist will start your week right off. It features pasta, fresh cherry tomatoes, milky mozzarella cheese, fragrant basil and a drizzle of olive oil.
The salad is dressed with zesty Italian dressing, adding extra oomph to every bite.
The whole thing takes less than half an hour to come together. This is a weeknight dinner recipe to have in your back pocket.
Related Recipes
Try these fantastic comfort meals in your next family or friends gathering. Including my easy to make chicken and shrimp carbonara olive garden recipe.
Also check my my collection of best shrimp pasta recipes with lots of tasty recipes for you to explore.
Love this recipe? Please leave a 5-star 🌟rating in the recipe card below and/or a review in the comments section further down the page.

Try one of my comfort dinner recipes for your next family meal! And if you have any questions, I'm here to help!