Lets embark on a mouth-watering adventure as we dive into 25 delectable pasta sauces that will take your taste buds on a thrilling ride!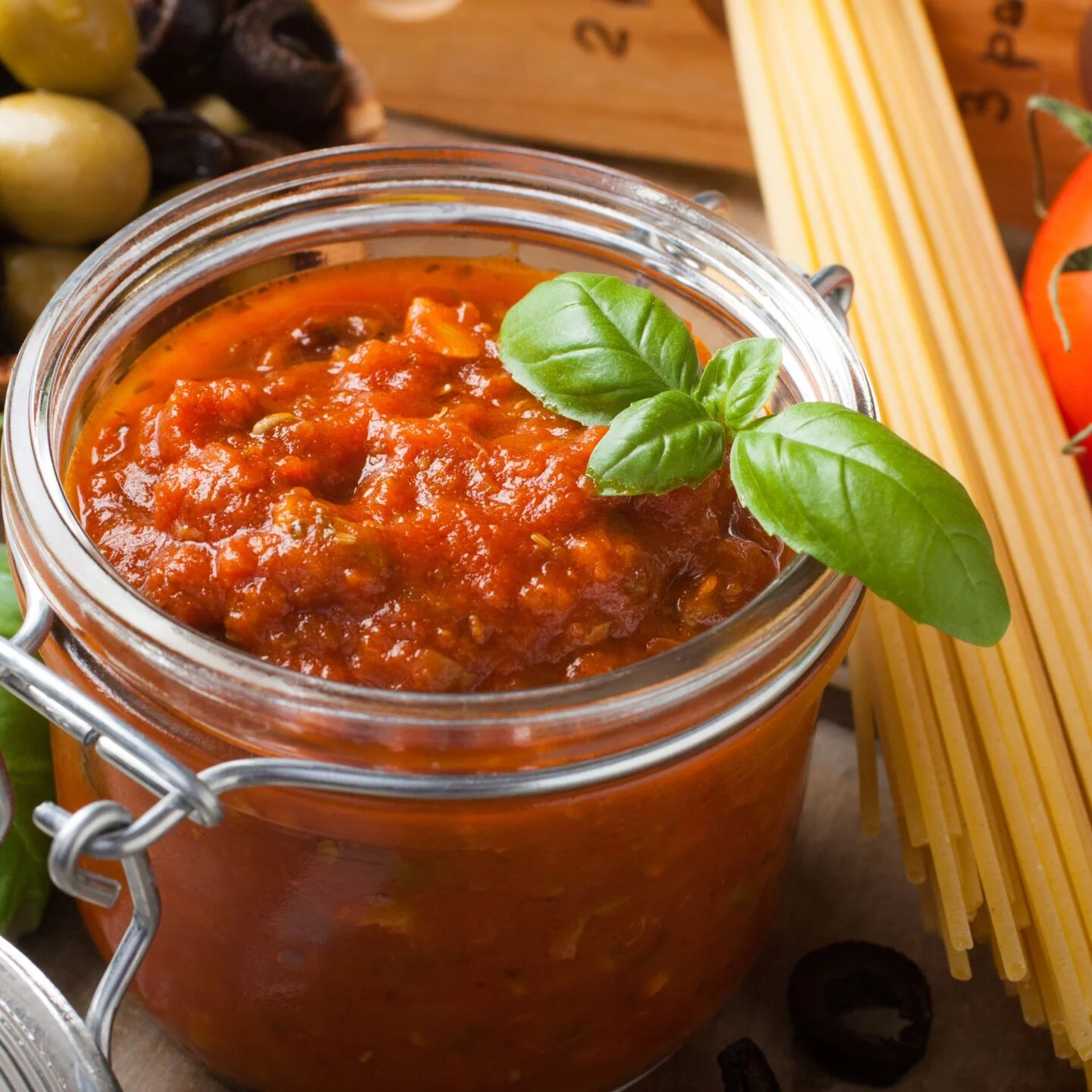 From timeless classics to bold and exotic flavors, this article is sure to tantalize your senses and leave you craving more.
This guide will give you plenty of ideas for your next pasta night, whether you're an expert home cook or just getting started. Each sauce has its unique character, texture, and taste, which will leave you mesmerized and satisfied. Check out my easy roasted red pepper sauce recipe that also pairs fantastic with any pasta dish.
So buckle up and get ready for a saucy journey like no other!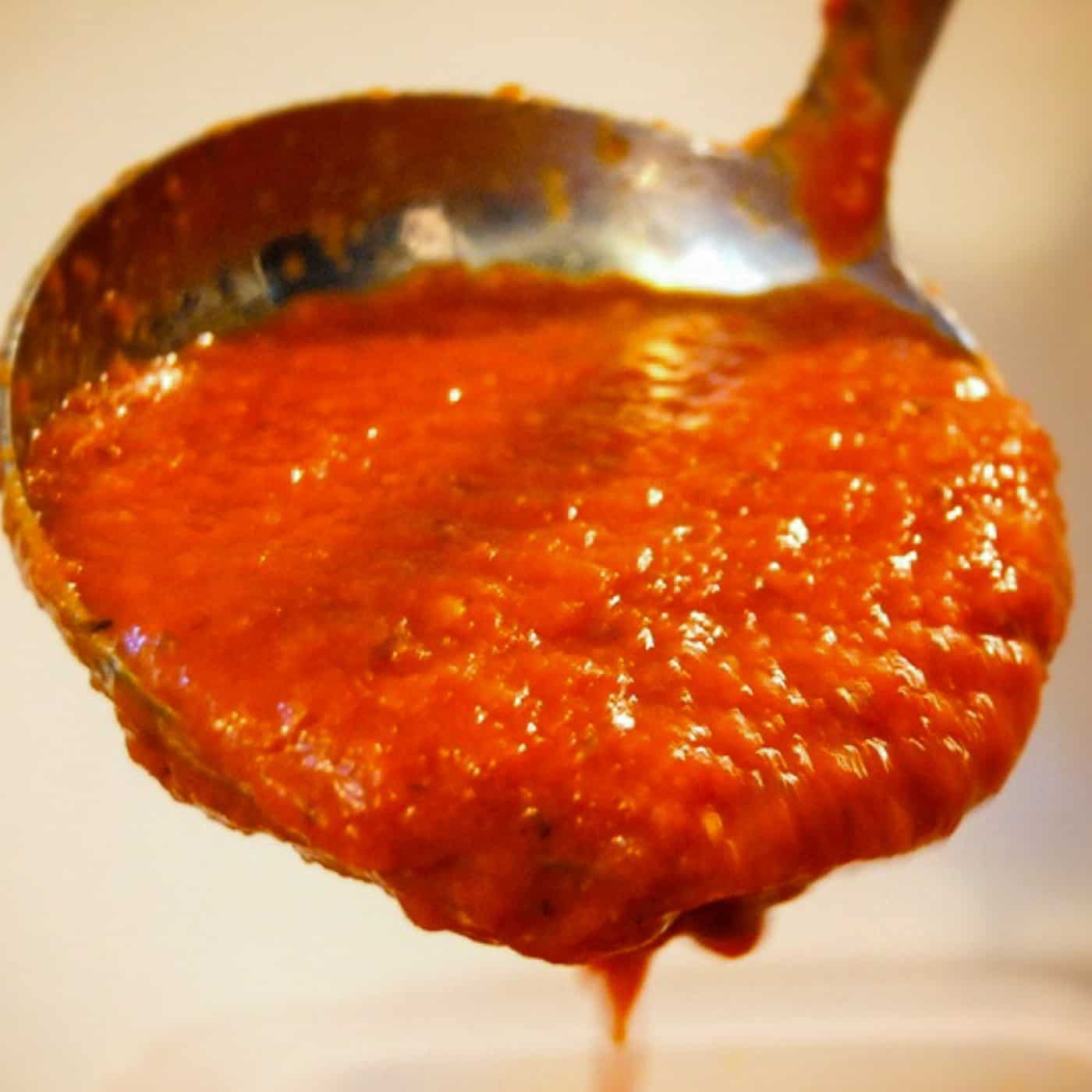 Italian marinara sauce is a popular, flavorful, and adaptable pasta sauce.
This traditional sauce is made from fresh, ripe tomatoes and a combination of herbs and seasonings.
Making Marinara Pasta Sauce requires patiently simmering the ingredients to perfection to produce a hearty, savory sauce.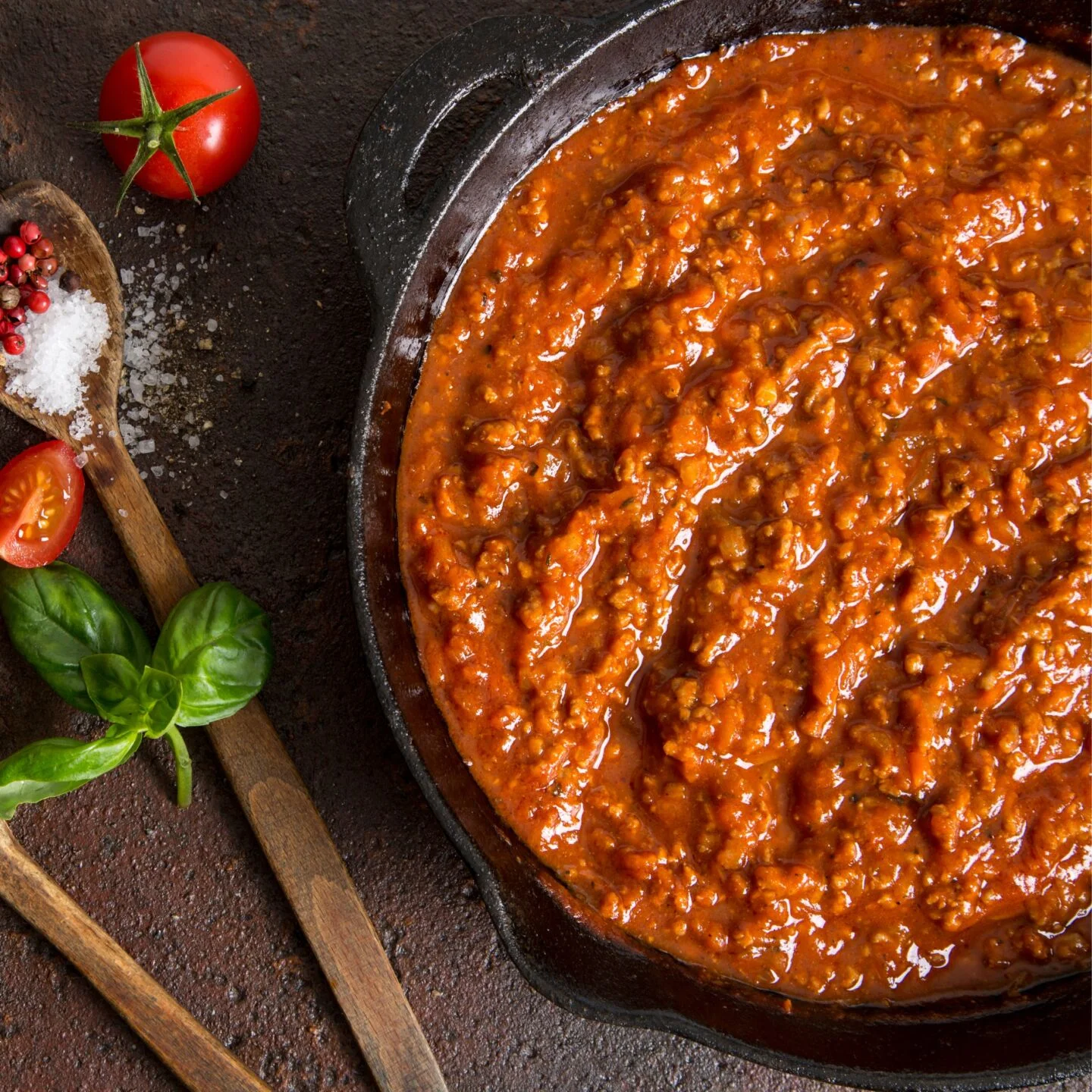 2. Bolognese Pasta Sauce
The traditional meat-based sauce bolognese is also known as Ragù alla bolognese.
A soffritto base of finely chopped celery, onions, and carrots serves as the foundation for this slow-cooked sauce, to which ground beef, pancetta, and occasionally pork are frequently added.
The sauce is simmered in a tomato-based liquid with a tiny bit of red wine to let the flavors meld and intensify. The end result is a hearty, rich sauce that goes with spaghetti and other pasta shapes.
3. Alfredo Pasta Sauce
This is a creamy and self-indulgent pasta sauce from Rome in Italy.
The sauce typically has a rich and velvety texture because it is made with butter, heavy cream, and Parmesan cheese
Although it can also be used as a topping for seafood, meats, and vegetables, it is frequently served with fettuccine noodles. Check out my chicken alfredo pasta for inspiration.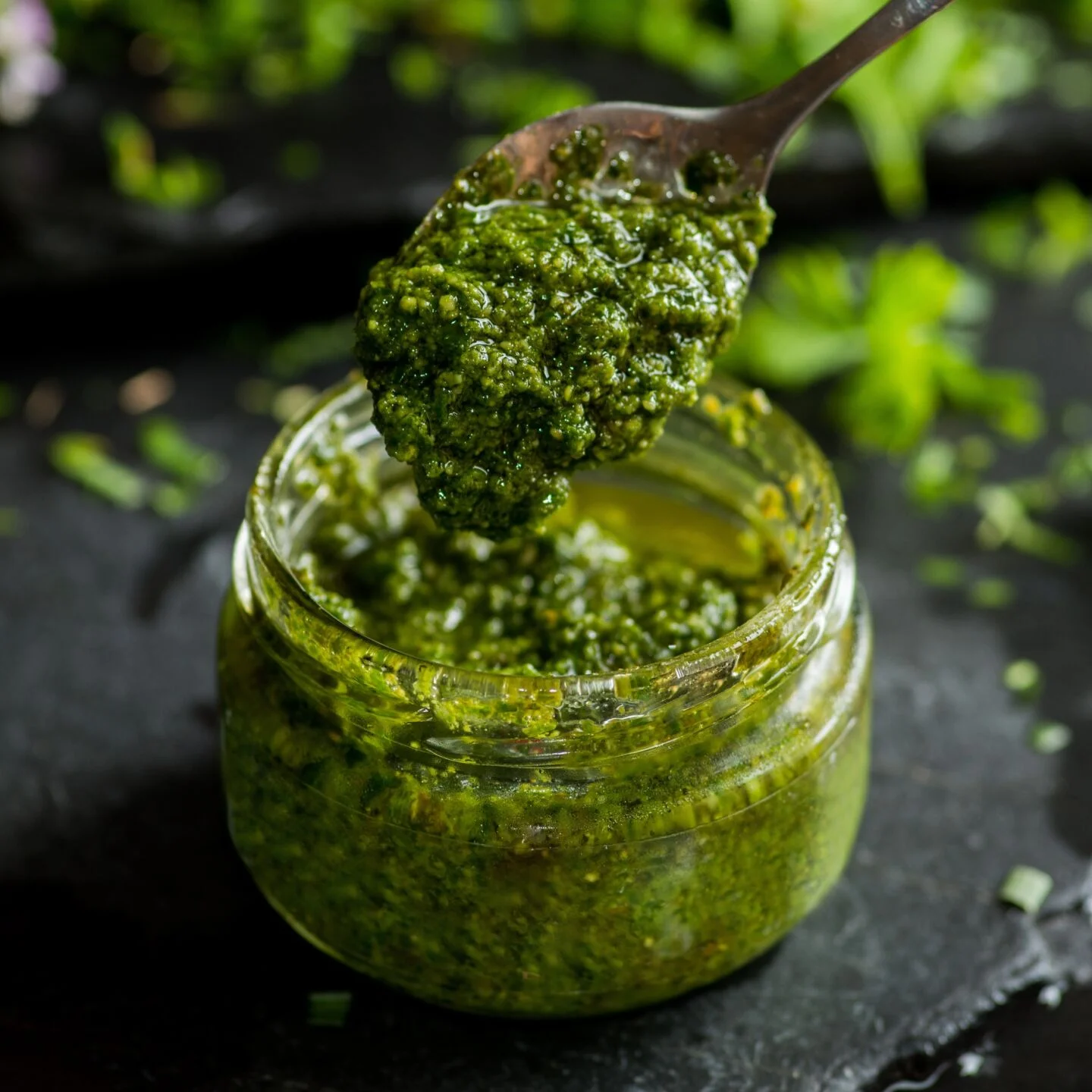 4. Pesto Pasta Sauce
Pesto Pasta Sauce is made from fresh basil leaves, garlic, pine nuts, parmesan cheese, and olive oil.
The ingredients are combined to create a flavorful, fragrant paste that is thick and green in color.
It is a favorite because of its bright, fresh flavor and vibrant color.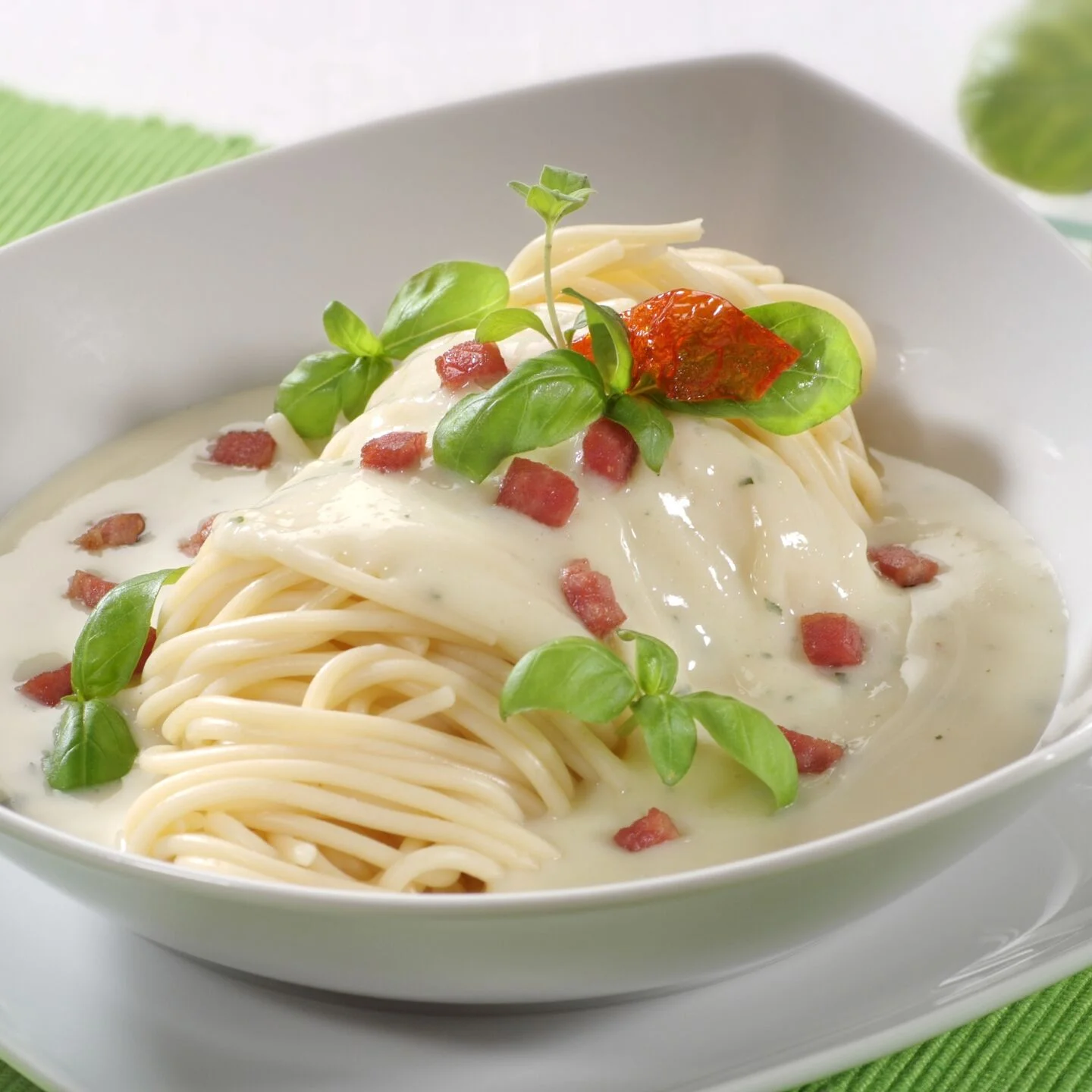 5. Carbonara Sauce
Carbonara Sauce Pasta is made from eggs, pancetta or bacon, Parmesan cheese, and black pepper.
The sauce has a rich, creamy texture and is typically served over spaghetti noodles.
A simple yet opulent dish like carbonara sauce is perfect for a warm and filling meal. The perfect recipe is my chicken and shrimp carbonara ready in minutes!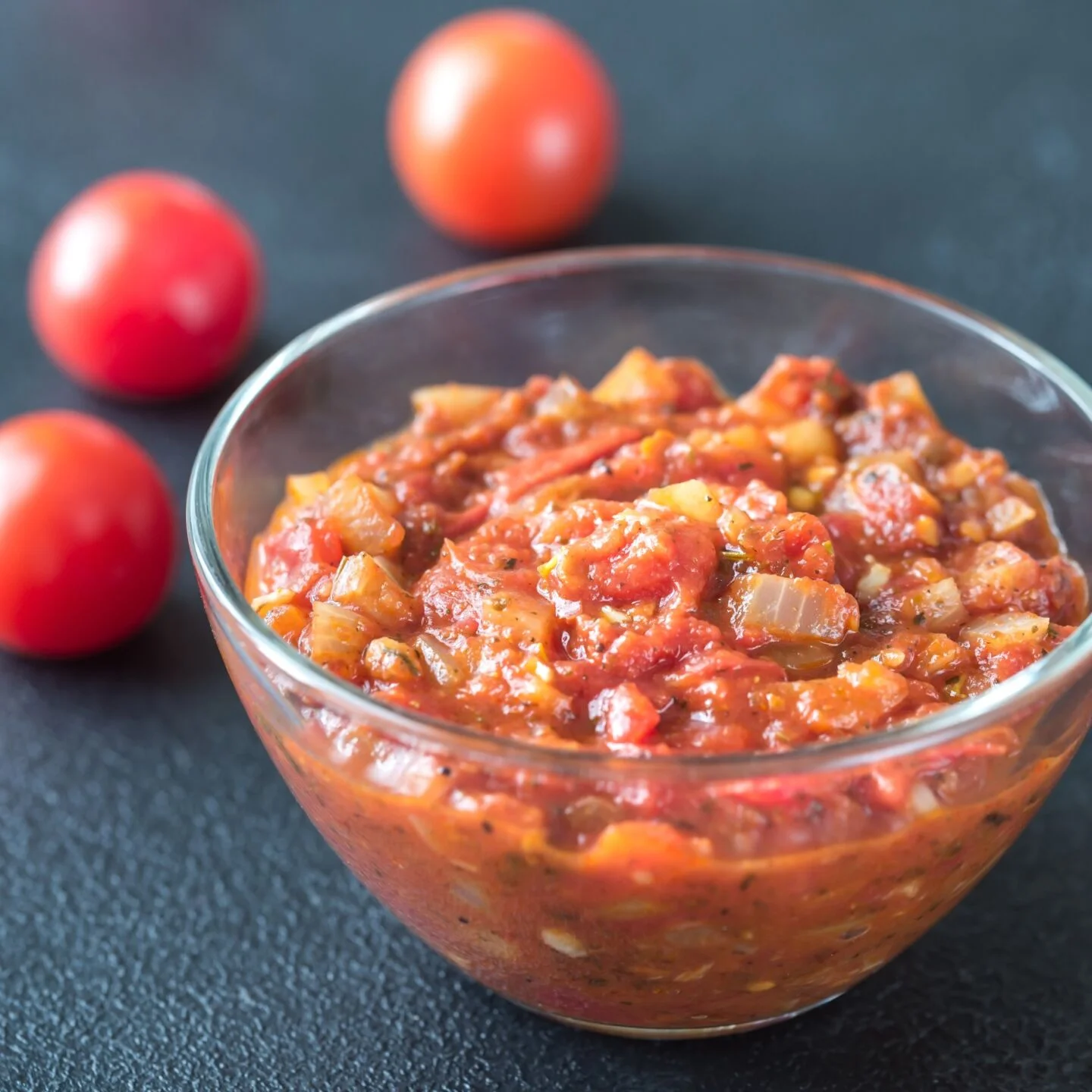 6. Arrabbiata Sauce
One Italian pasta sauce that is bursting with flavor and has a kick of heat is Arrabiata Sauce.
Its fiery flavor will awaken your taste buds because it is made with garlic, red chili peppers, and olive oil.
Arrabiata sauce is frequently served with penne pasta or other short tube-shaped noodles.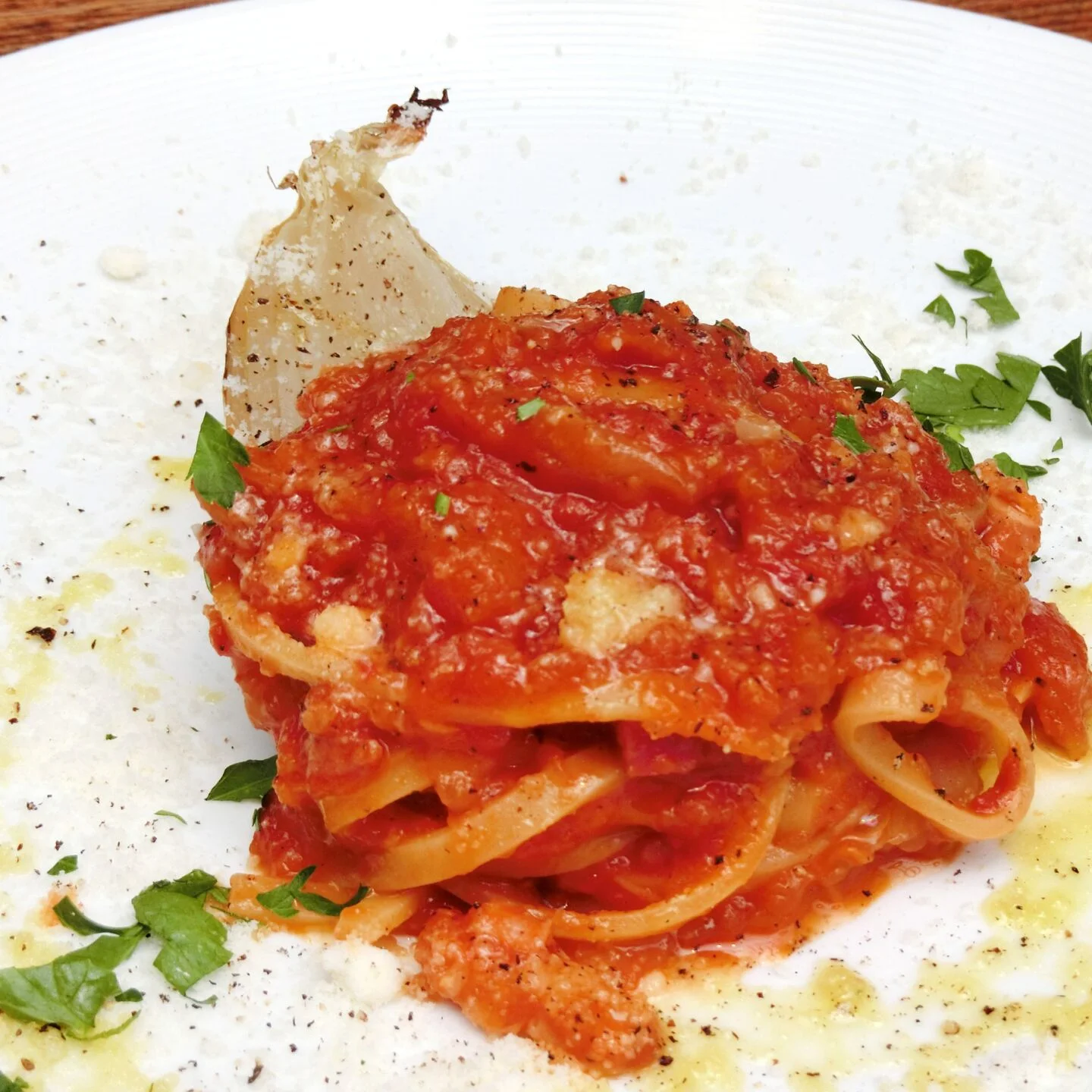 7. Amatriciana Sauce
Amatriciana is made from cured pork cheek, along with red pepper flakes, onions, garlic, and San Marzano tomatoes.
The savory and slightly tangy sauce is frequently served with bucatini or spaghetti noodles and is a favorite of many.
It is quick, simple to prepare and will satisfy any pasta cravings.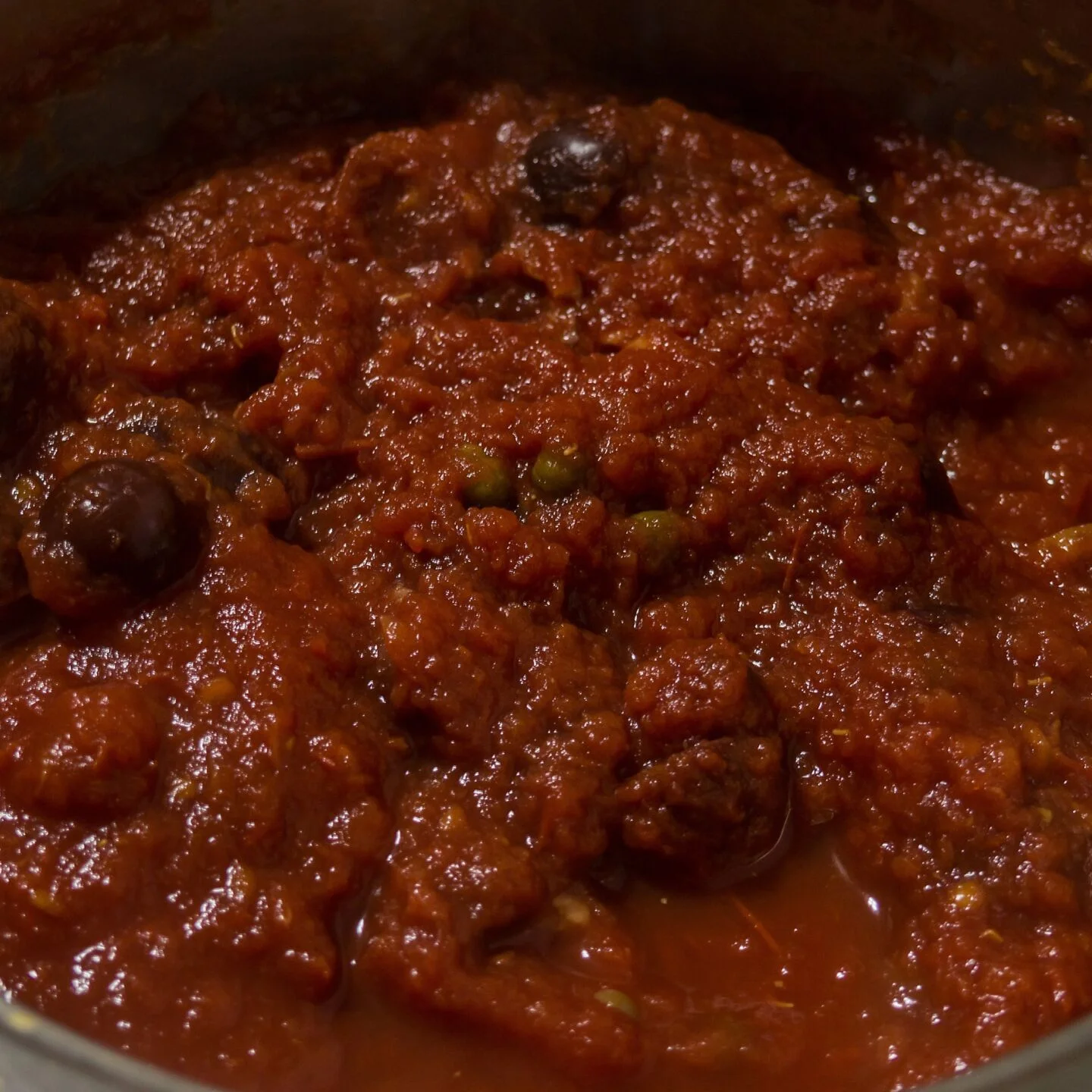 8. Puttanesca Sauce
Puttanesca sauce is a hearty Italian pasta sauce made from strong, salty, and spicy ingredients.
The sauce has a distinctive saline, somewhat acidic flavor that comes from the combination of tomatoes, garlic, olives, capers, and red pepper flakes.
Any pasta meal can benefit from the energy and assertiveness that puttanesca sauce brings.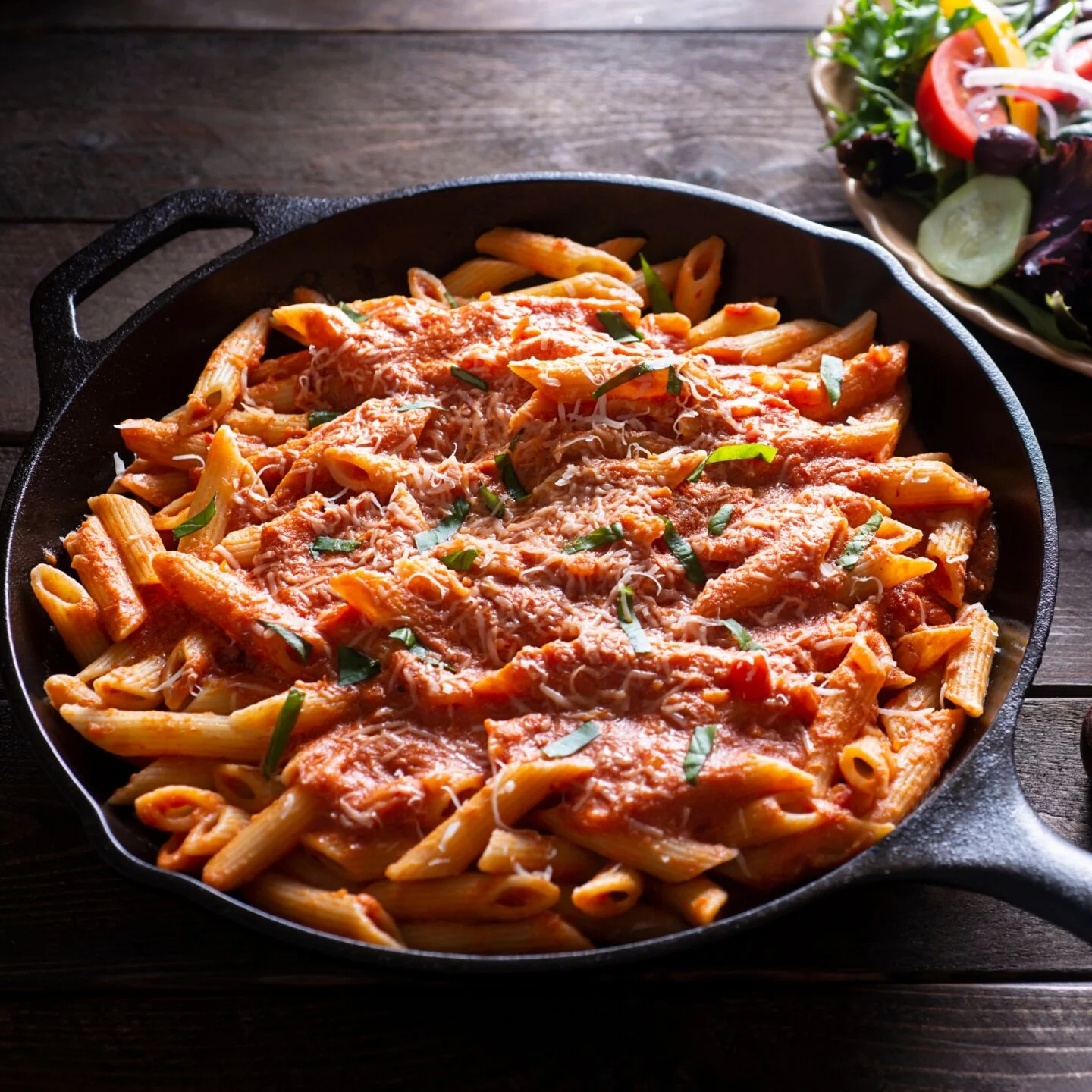 9. Vodka Sauce
Vodka, a delightfully creamy sauce, is frequently used in Italian-American cooking. The sauce has a distinctive and upscale flavor because it is created with tomatoes, heavy cream, and a dash of vodka.
Vodka is added to the sauce to bring out the aromas of the tomatoes and give it a smooth, creamy texture.
Given its opulent appearance and flavorful texture my rigatoni all vodka is the perfect meal to make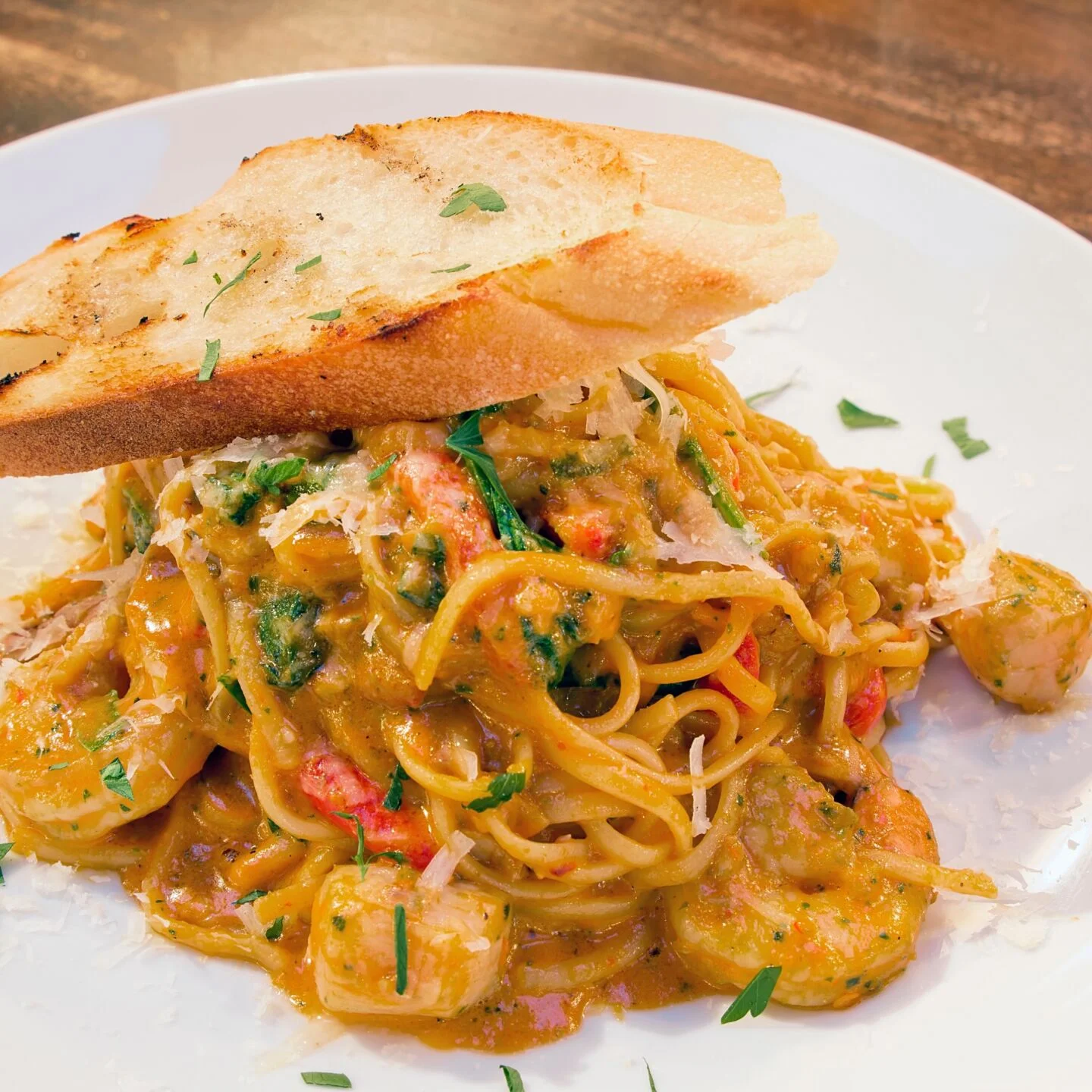 10. Tomato Cream Sauce
One of the most popular pasta sauces is tomato cream sauce.
As suggested by the name, the sauce is made from Tomatoes, heavy cream, garlic, and a sprinkling of oregano or basil.
The velvety texture and rich flavor of the tomato sauce make it a filling and cozy dish.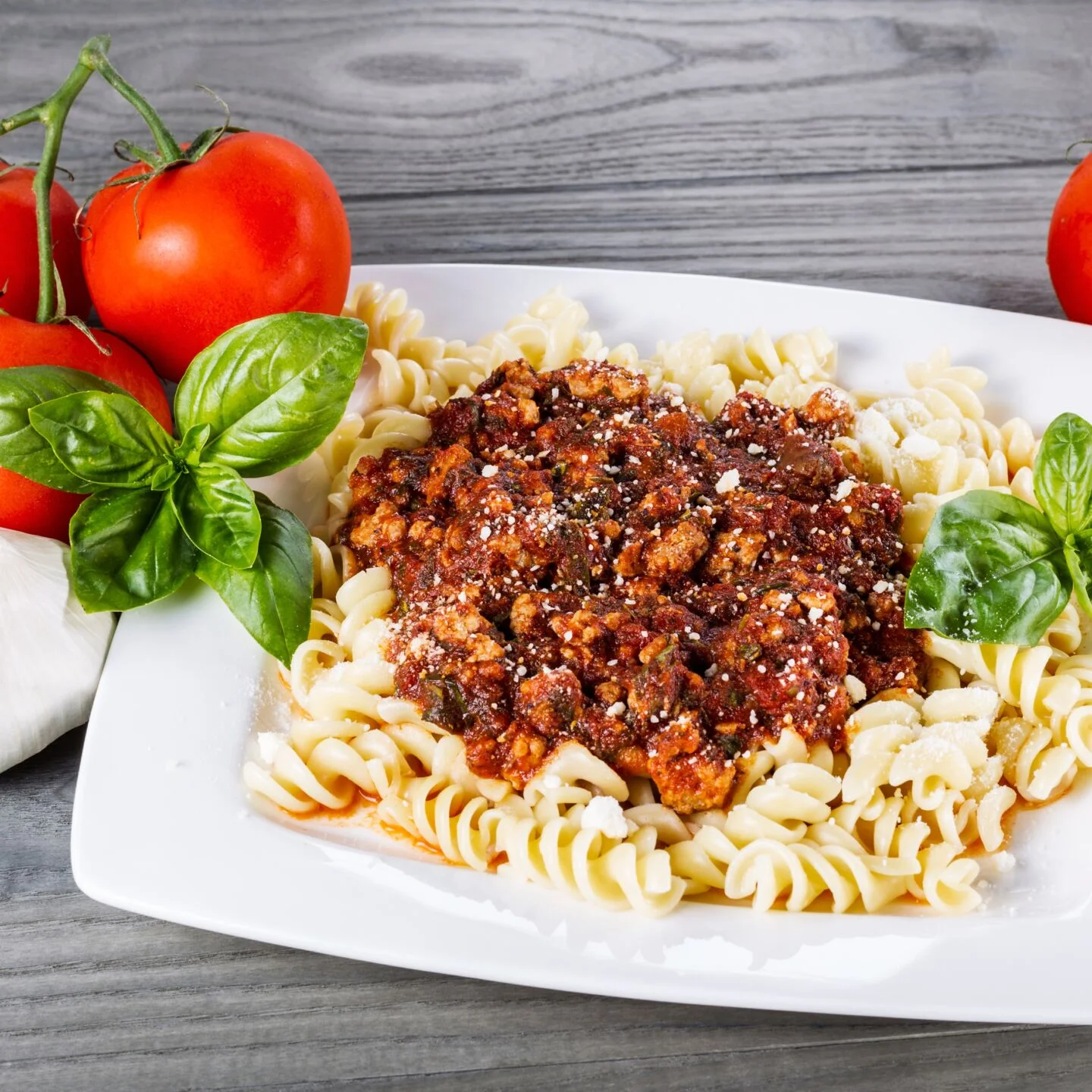 11. Meat Sauce
A traditional staple in many cultures, meat sauce is a robust and delicious pasta sauce.
The sauce is prepared with ground meat—typically beef—and is simmered with tomatoes, onions, garlic, and a number of herbs and spices.
Many people enjoy the sauce's rich, meaty flavor since it is frequently served with spaghetti noodles or other long, thin noodles.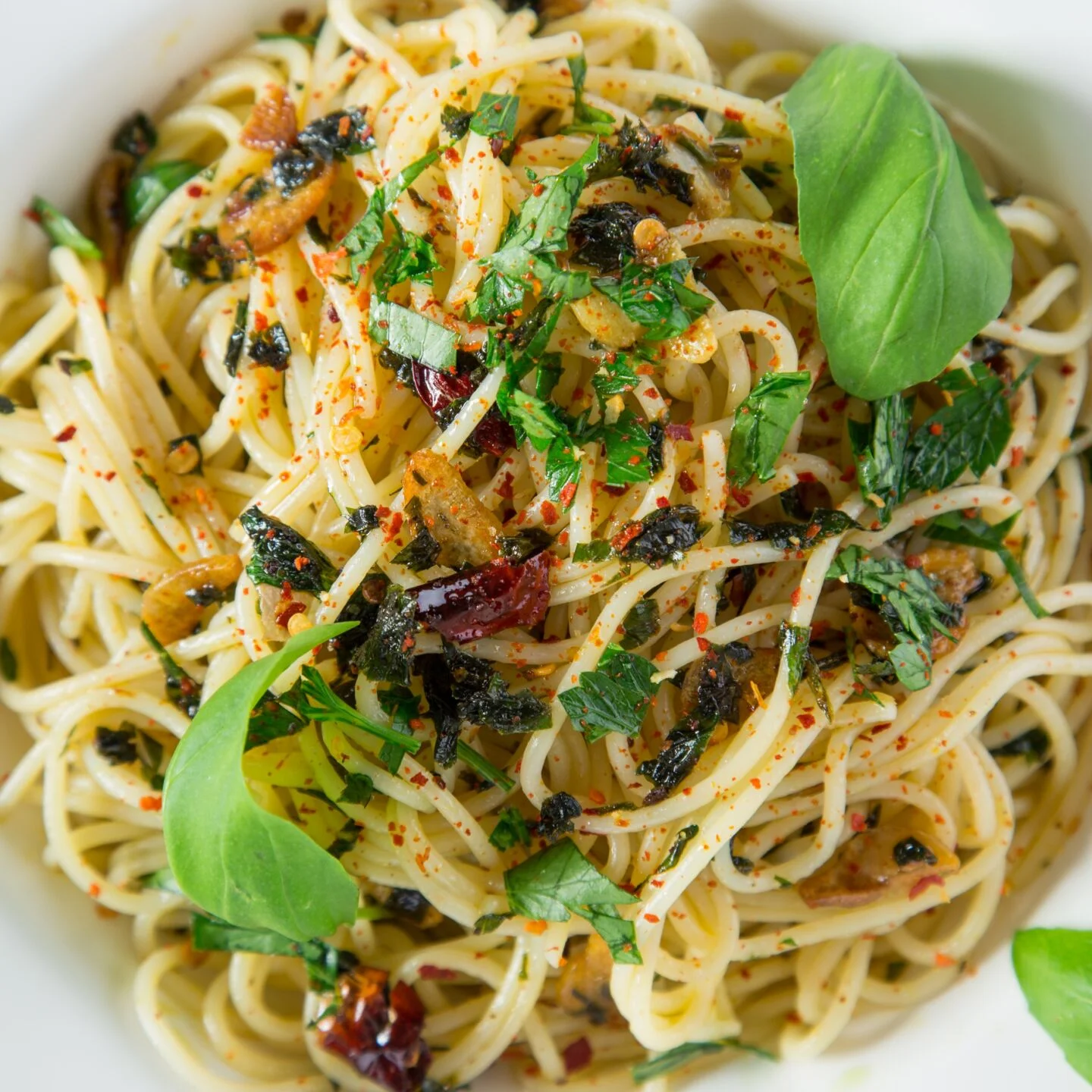 12. Aglio e Olio Sauce
Italian aglio e olio sauce is created with garlic and olive oil.
The olive oil is used to sauté the garlic until it is aromatic and little browned. After that, it is tossed with pasta and occasionally red pepper flakes for a little heat.
The outcome is a tasty dish that is easy to prepare and only requires a few ingredients.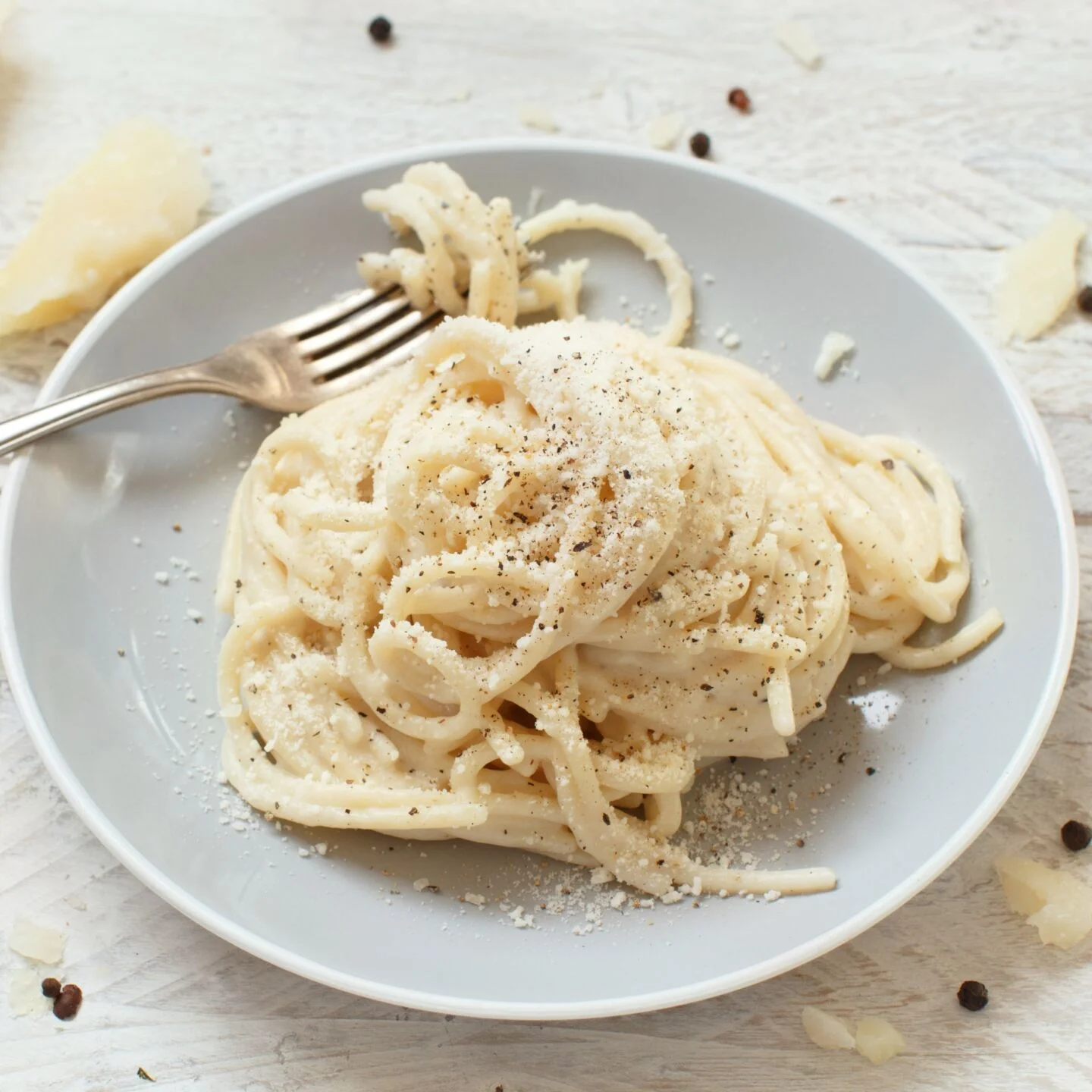 13. Cacio e Pepe Sauce
Cacio e pepe sauce is cooked with a straightforward but tasty sauce that only requires a few ingredients.
The sauce is made from Pecorino Romano cheese, black pepper, and starchy pasta water.
This well-known Italian dish is not only simple to prepare but also elegant and filling.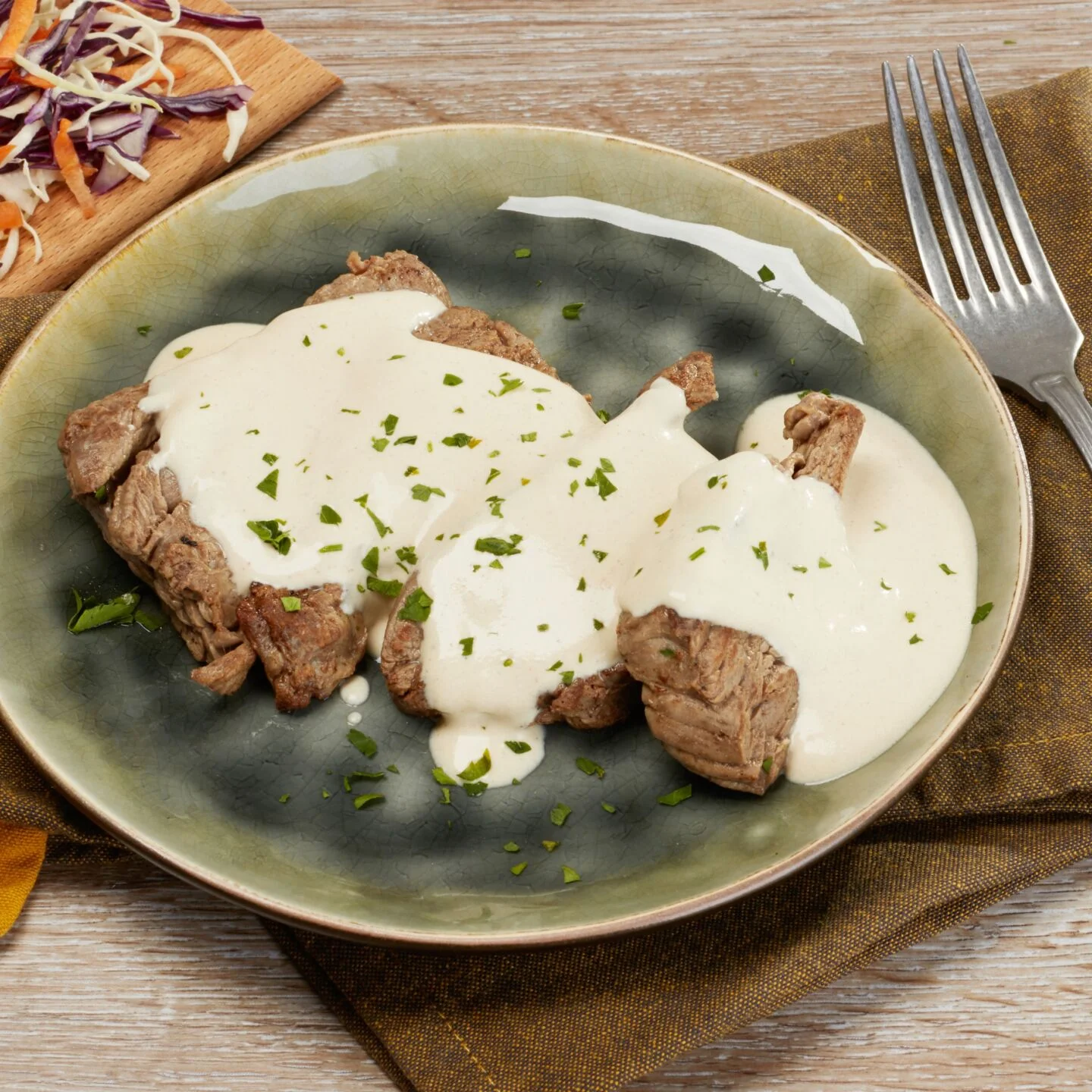 14. Gorgonzola Sauce
Italian gorgonzola sauce is a creamy sauce that is ideal for cheese enthusiasts.
The sauce has an acidic, pungent flavor that is countered by the sauce's smoothness.
Gorgonzola sauce is perfect for wowing your dinner guests or treating yourself to a fantastic meal.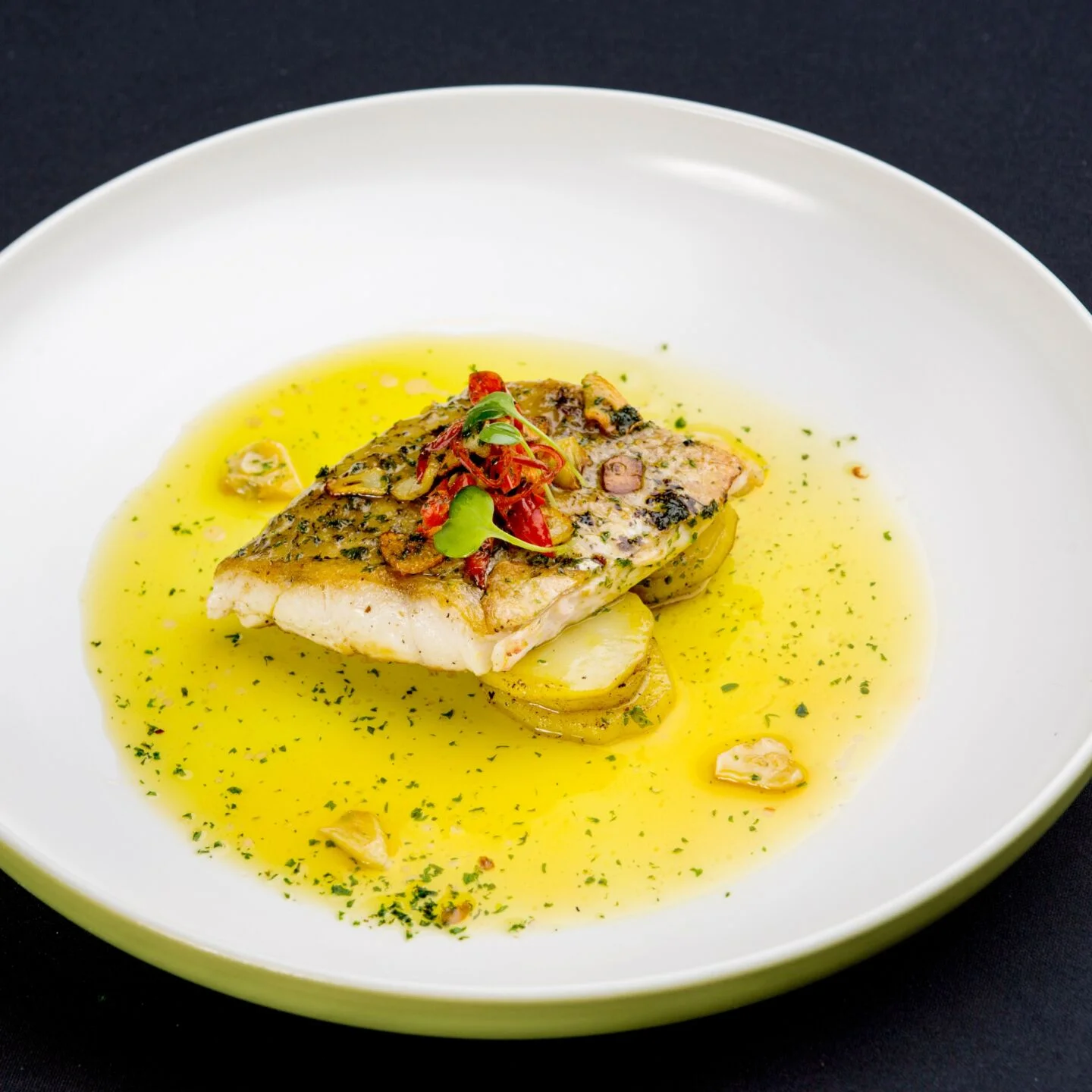 15. Lemon Butter Sauce
Lemon butter sauce is made from butter, lemon juice, and occasionally some herbs like parsley or thyme.
The sauce can be used to improve the flavor of vegetables, pasta, chicken, or fish in addition to being frequently served over fish or seafood.
The butter gives the sauce a rich, creamy foundation, while the lemon juice offers a fresh, acidic flavor that tempers the herbs.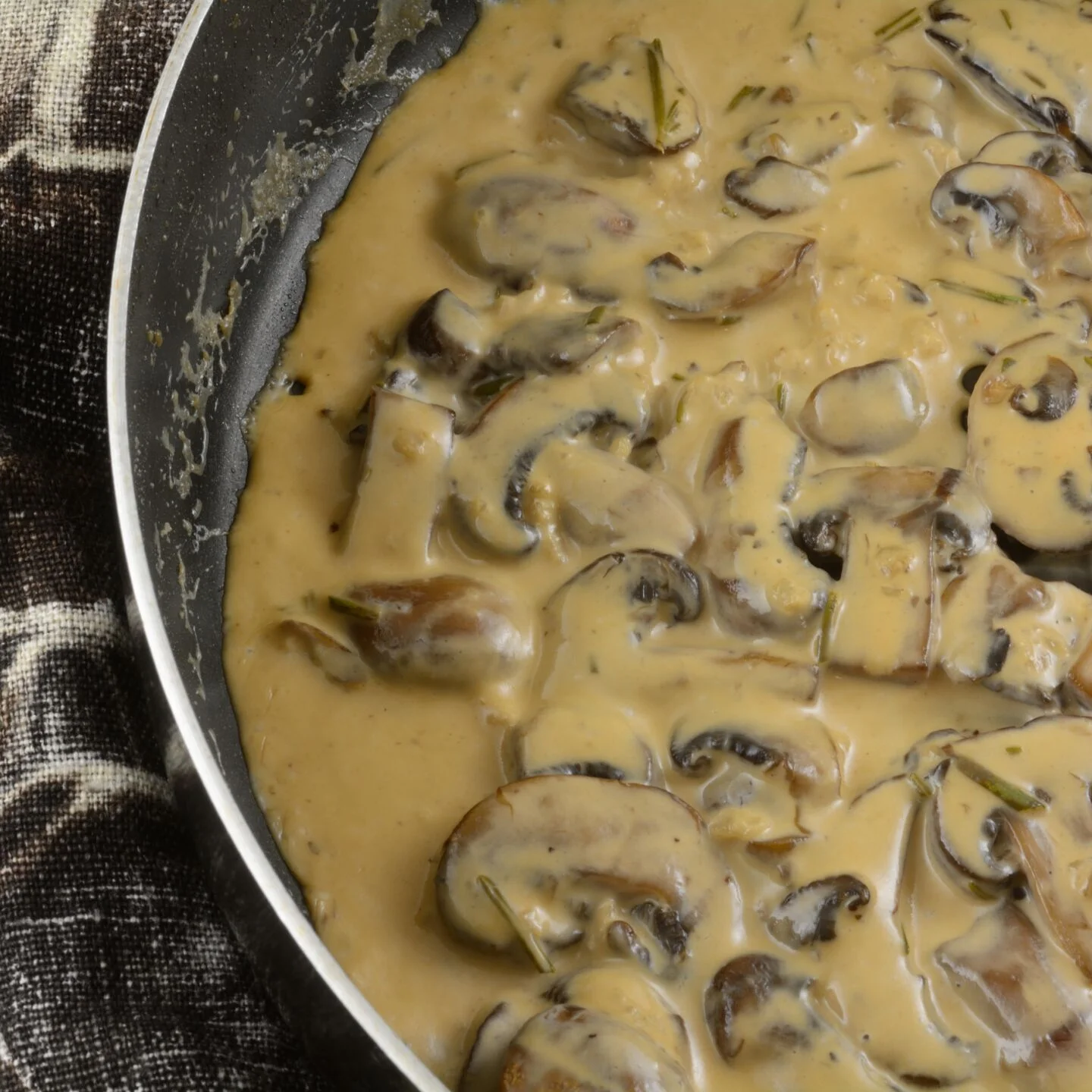 16. Mushroom Sauce
Mushroom sauce is a flavorful and adaptable sauce cooked using mushrooms, butter, garlic, and a variety of herbs and spices.
It is frequently used as a topping on pasta, veggies, and meat meals. The butter and garlic provide the sauce a base that is creamy and somewhat acidic, while the mushrooms offer a rich, earthy taste.
Mushroom sauce is a tasty and filling addition to any meal, whether you're a vegetarian or a meat eater.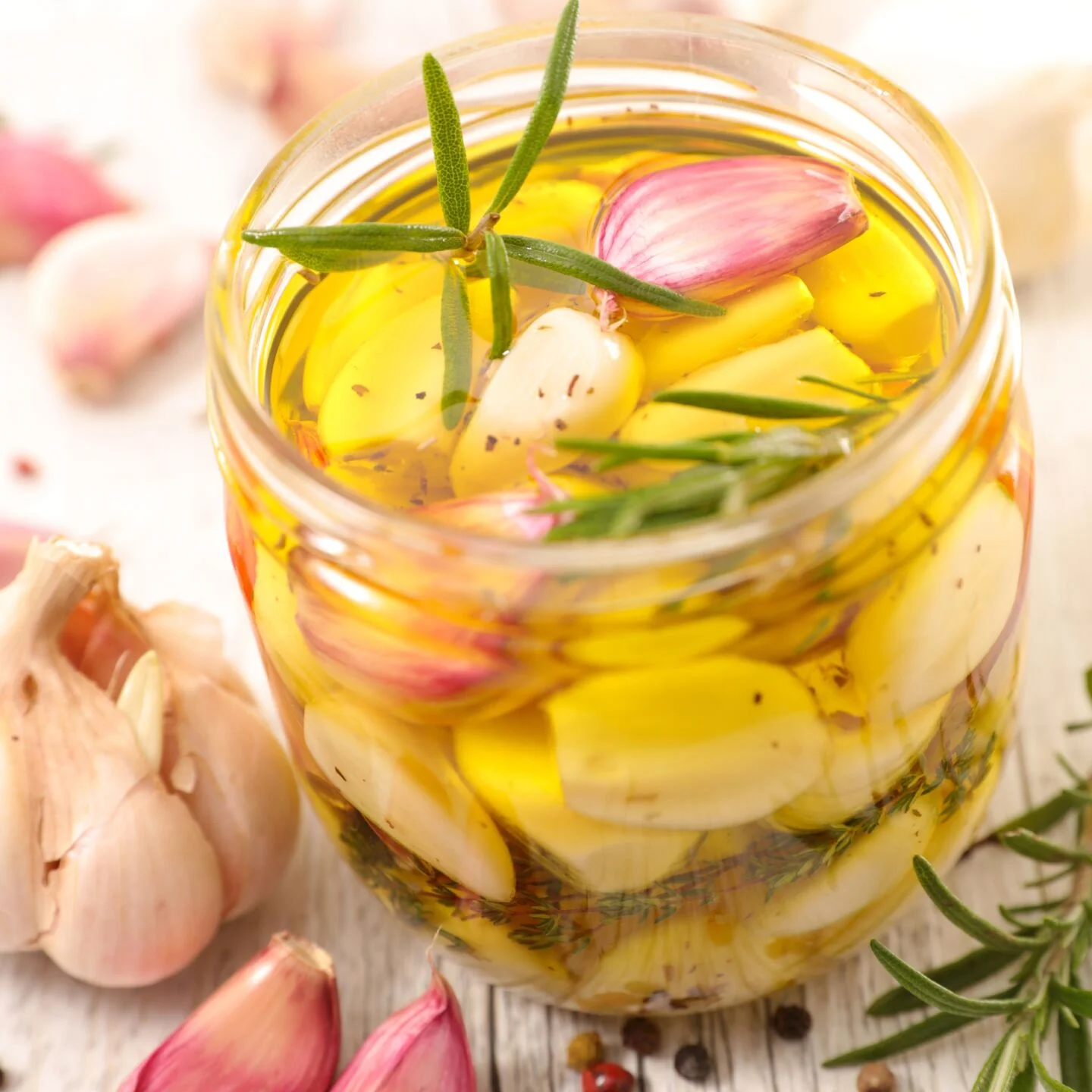 17. Olive Oil and Garlic Sauce
This sauce is a staple in Mediterranean cooking because of its simplicity and deliciousness.
This versatile sauce can be used to enhance the flavor of meats, vegetables, shellfish, and pasta.
It is a top choice for consumers who value both flavor and nutrition because of its savory, rich flavor, which is not only delicious but also offers a variety of health benefits.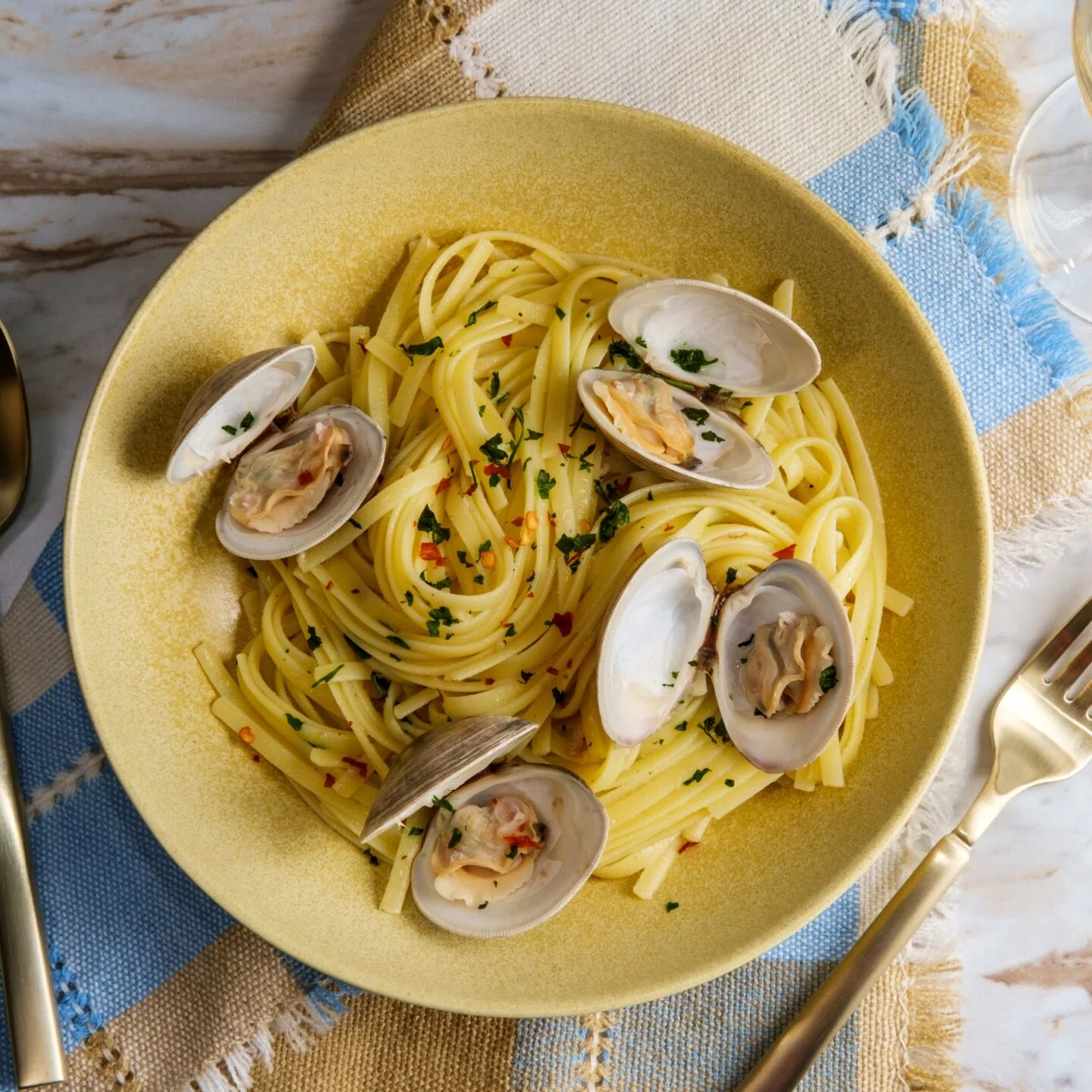 18. Clam Sauce
A classic in Italian-American cooking, clam sauce is a delicious, creamy shellfish sauce.
This delectable sauce is the ideal complement to pasta dishes and is made by sautéing fresh clams, garlic, and herbs like parsley and oregano in olive oil, butter, and white wine.
It is not only delicious but also an excellent source of important vitamins and minerals like iron and zinc.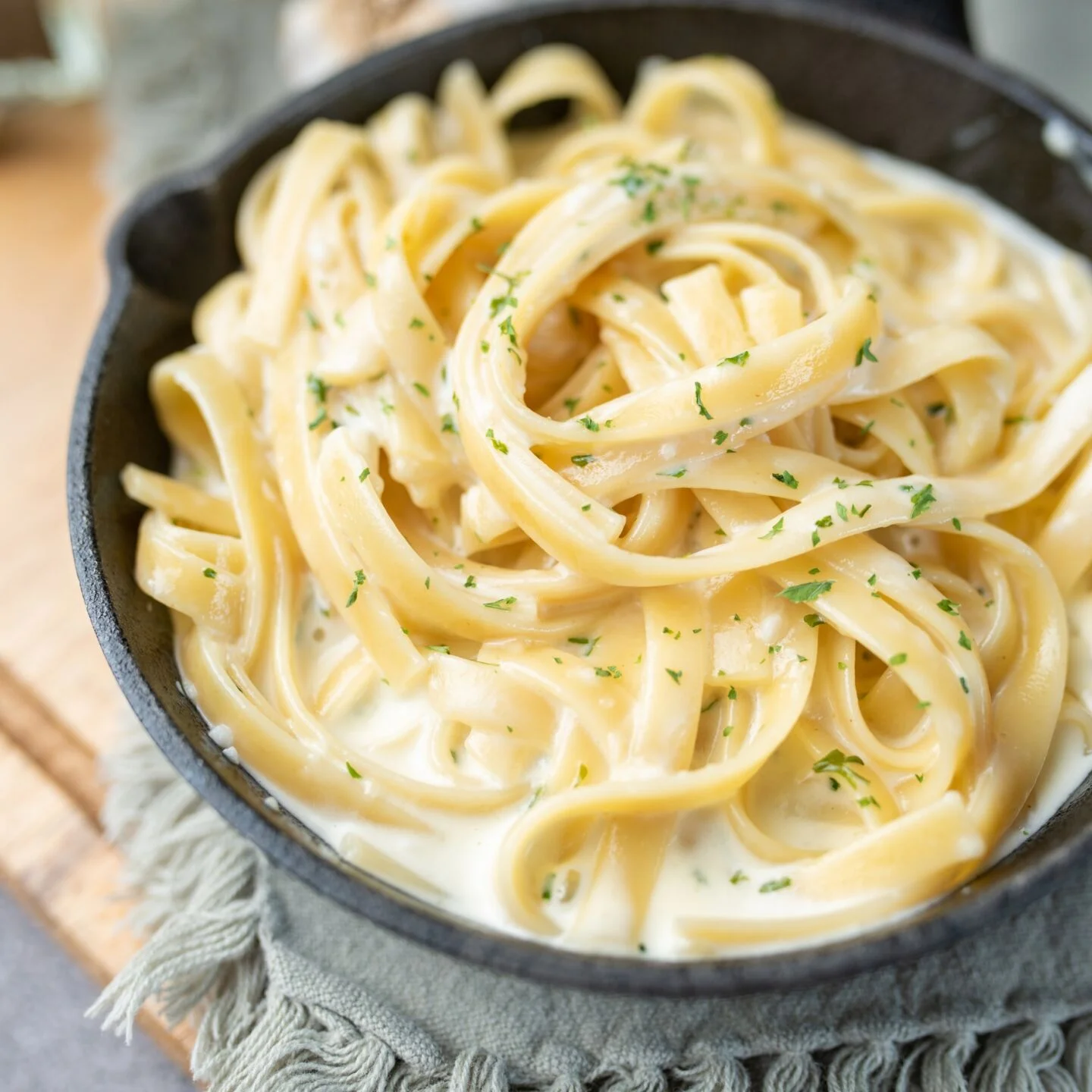 19. Fettuccine Sauce
A traditional Italian pasta sauce, Fettuccine sauce is rich, creamy, and decadent.
This sauce, which is created with butter, heavy cream, parmesan cheese, and garlic, is cooked until it thickens and nicely coats the fettuccine noodles.
Fettuccine sauce is adaptable and goes well with a range of foods, including chicken, shrimp pasta, and veggies.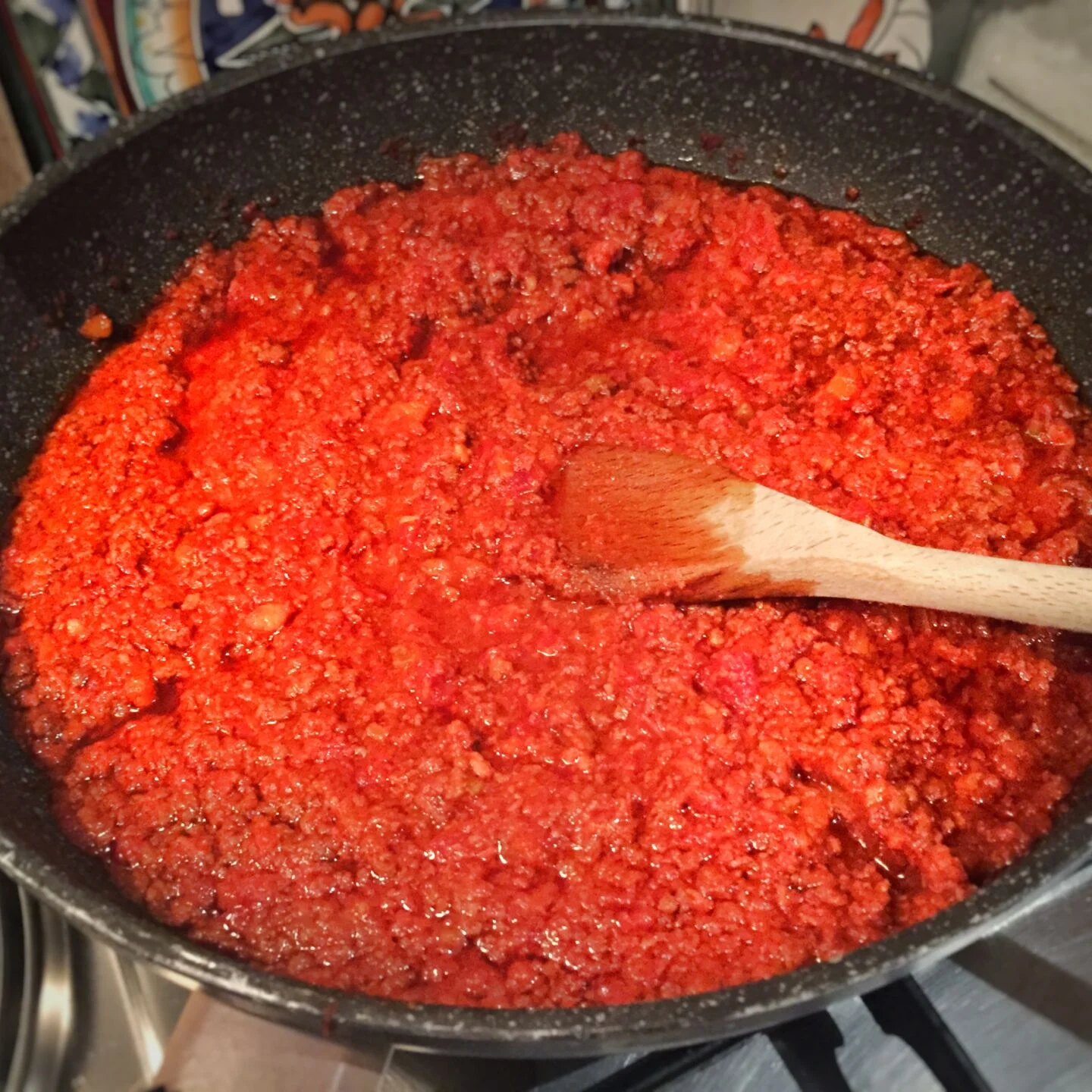 20. Ragù Sauce
Ragu, a hearty and meaty tomato-based sauce, is a common Italian cooking ingredient.
This sauce is cooked for hours to produce a rich and nuanced flavor using ground meat, vegetables, and canned tomatoes.
It is perfect for heavy dishes like lasagna, spaghetti, or as a garnish for baked potatoes.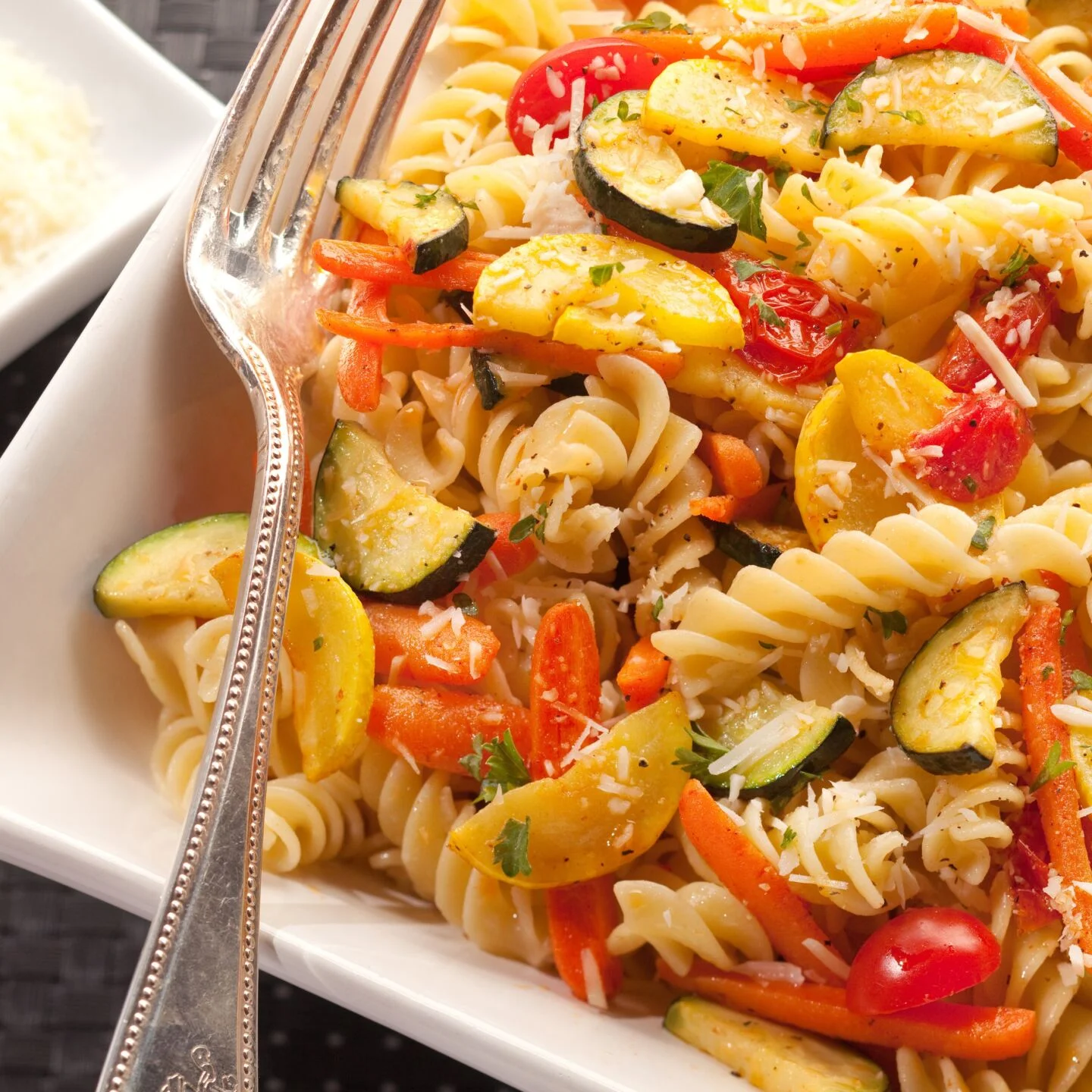 21. Primavera Sauce
Primavera Sauce brims with vibrant veggies. This is commonly prepared with a mixture of bell peppers, zucchini, onions, mushrooms, and tomatoes.
It is also sautéed in olive oil with garlic, herbs like basil and oregano, and occasionally white wine.
It is a flexible sauce that goes well with a number of pasta shapes.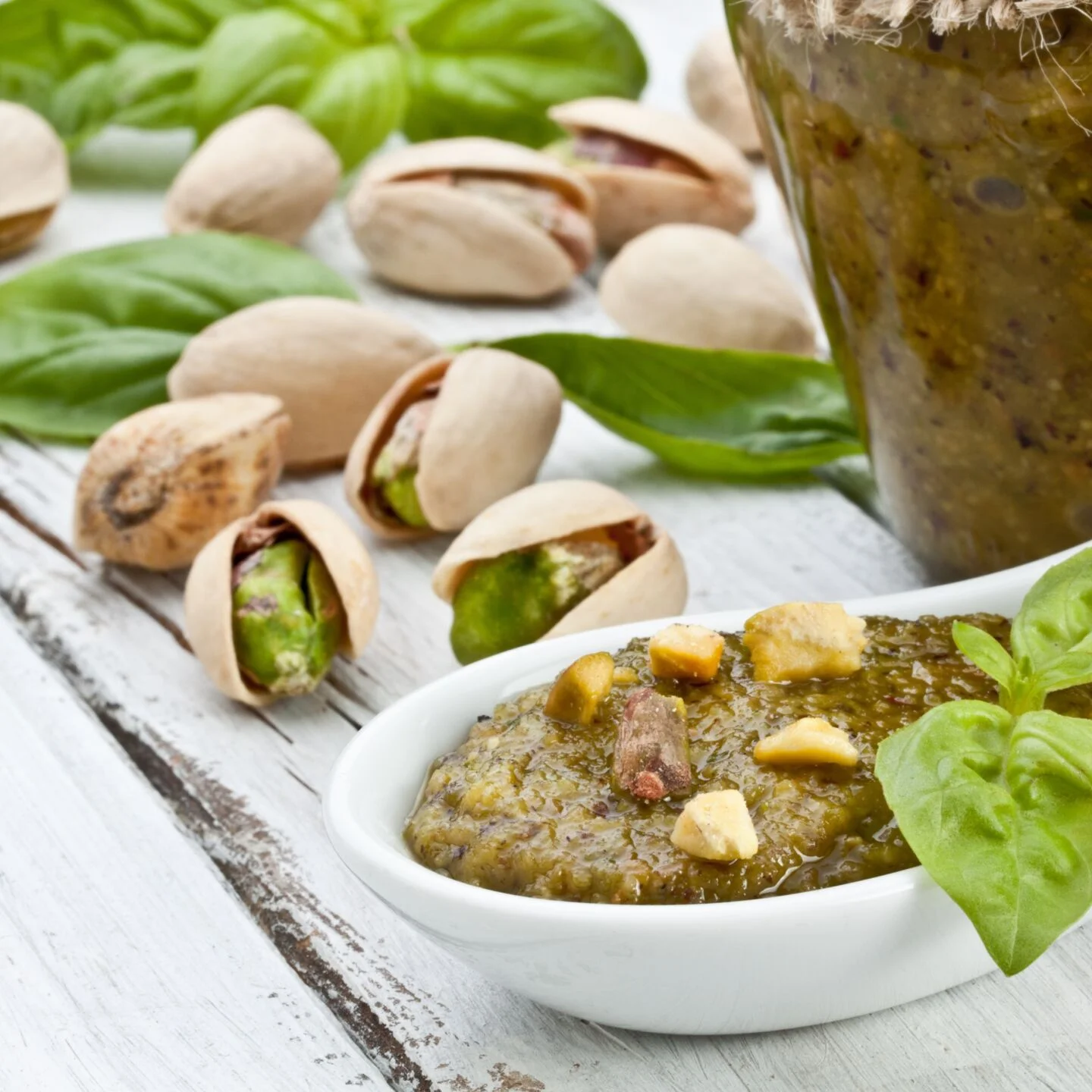 22. Pistachio Pesto Sauce
The Italian pasta sauce known as "pistachio pesto" uses pistachios rather than pine nuts.
This sauce is made by combining almonds, garlic, olive oil, cheese that has been grated, and basil to produce a distinctive and savory condiment.
You may use pistachio pesto to liven up bread, as a spread for sandwiches or crostini, or as a sauce for chicken or fish.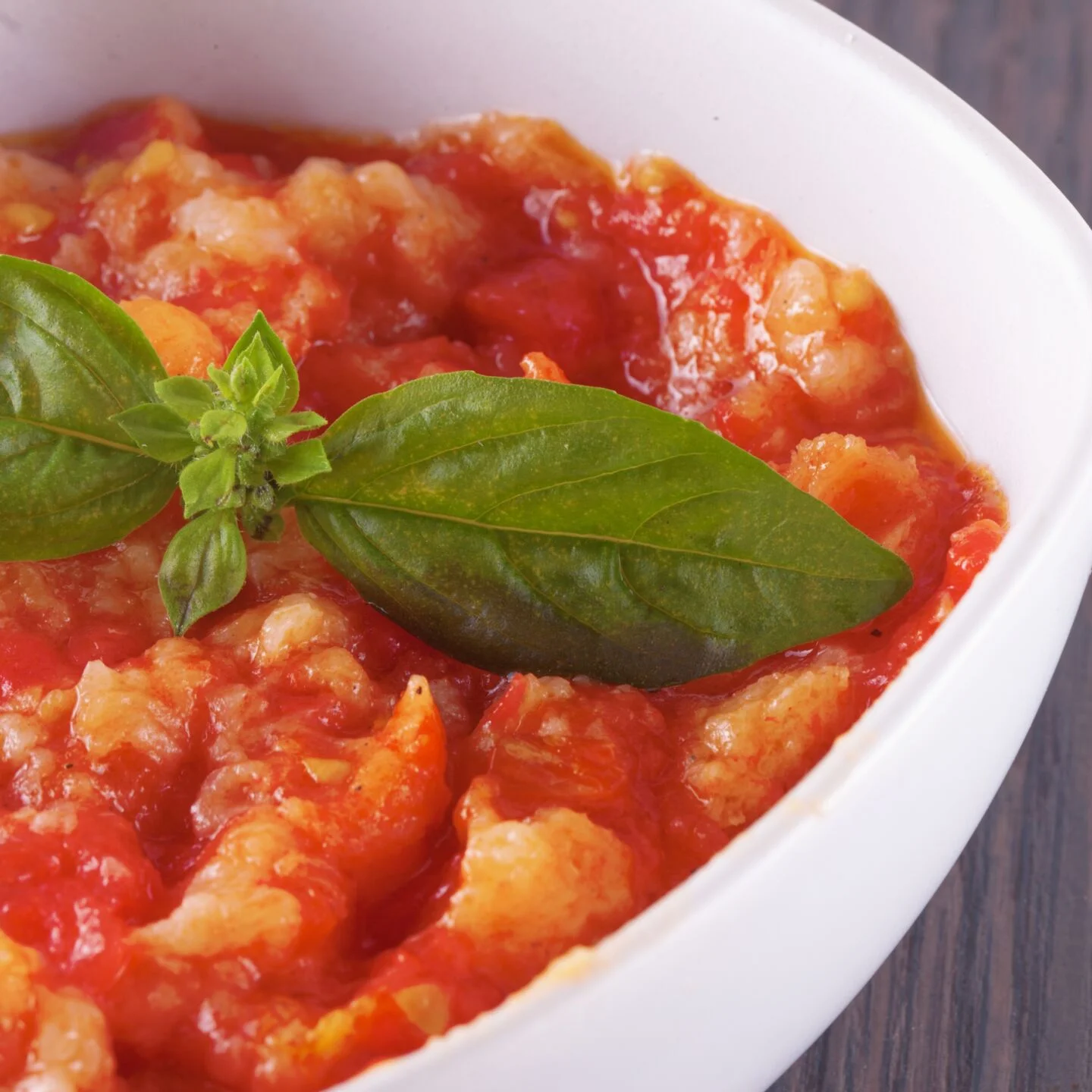 23. Pomodoro Sauce
Beloved in Italy, Pomodoro sauce is known for its straightforward yet vibrant flavor.
The sauce is prepared with ripe tomatoes, fragrant garlic, premium olive oil, and a hint of basil, which infuse the sauce with brilliant hues and strong flavors.
The ingredients combine after being perfectly slow-cooked to provide a rich and savory flavor that brings out the best in any pasta meal.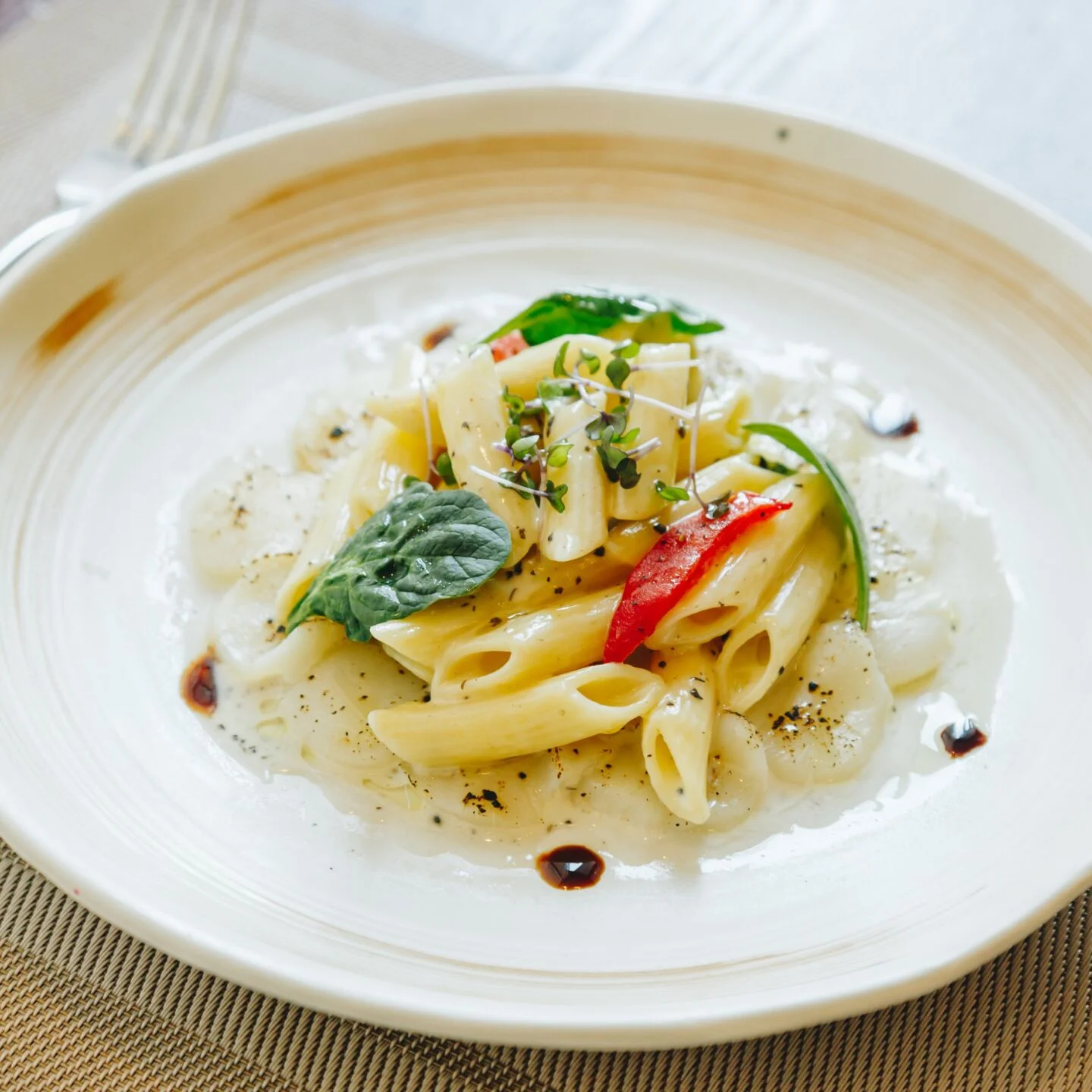 24. Truffle Cream Pasta Sauce
Cream sauce with truffles Heavy cream, truffle oil, Parmesan cheese, and garlic are combined to create the truffle cream pasta sauce.
It is frequently poured over fettuccine or other wide, flat noodles and has a rich, earthy flavor.
Any pasta lover will be impressed by the sauce's delectable flavor and silky texture, which is simple to create.
25. Vegan Tomato Pasta Sauce
One of the tasty and nutritious vegan pasta sauces created without the use of any animal products is vegan tomato sauce.
It is made with fresh tomatoes, garlic, onion, and herbs. The sauce is a flexible topping that goes well with a range of pasta forms, including spaghetti and ziti.
It is the ideal choice for vegans, vegetarians, and anybody else seeking a plant-based substitute for regular tomato sauce
More comfort food recipes
Check out our recent comfort food recipes that will warm you up.
Love this recipe? Please leave a 5-star 🌟rating in the recipe card below and/or a review in the comments section further down the page.

Try one of my comfort dinner recipes for your next family meal! And if you have any questions, I'm here to help!