Rice is a humble grain that can be easily incorporated into your meal with these fantastic 20 best rice casserole recipes.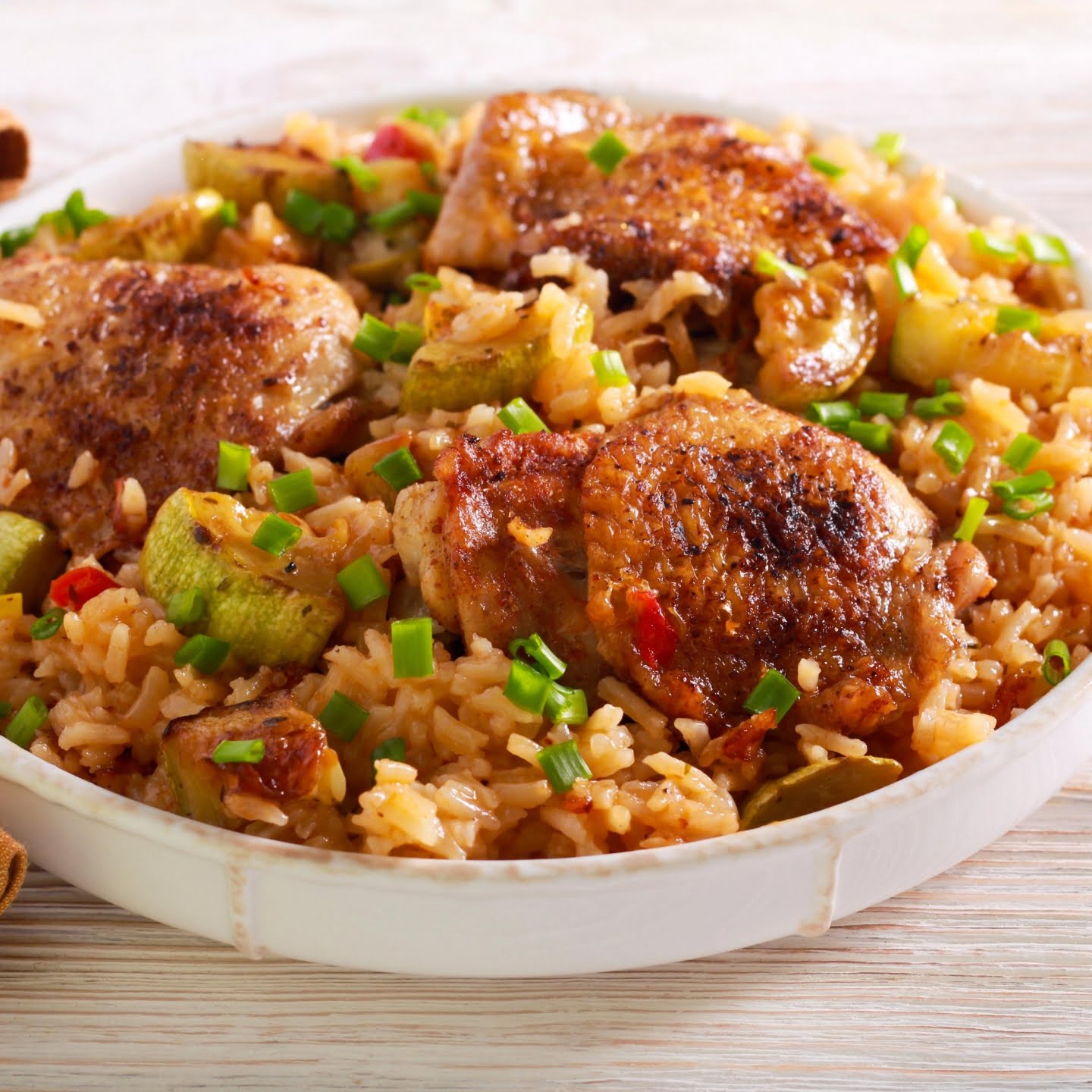 Rice is one of those things that's always good to have on hand. It's versatile, inexpensive, easy to use and can easily be transformed into a scrumptious dish with just a few ingredients. For example my easy rice salad and Mediterranean rice recipe.
These dishes are big on flavor and are sure to please even the pickiest eaters. I mean, I've never met anyone who turned down a plate of chicken and rice casserole or ultra cheesy chicken fajita casserole.
So next time you're wondering what to cook for family gatherings, busy nights, potlucks and even dinner parties, just pick one of these delicious recipes and get cooking!
Frequently Asked Questions
Is it alright to put uncooked rice in a casserole?
Yes, you can put uncooked rice in a casserole as it will be cooked with the liquid. However, the time of cooking will slightly differ. Uncooked rice will take more time than cooked rice.
Should I cover the rice casserole while baking?
Casseroles containing grains, rice, and pasta are generally covered while baking. Covering a casserole helps the dish cook evenly, stay moist, and prevents burning.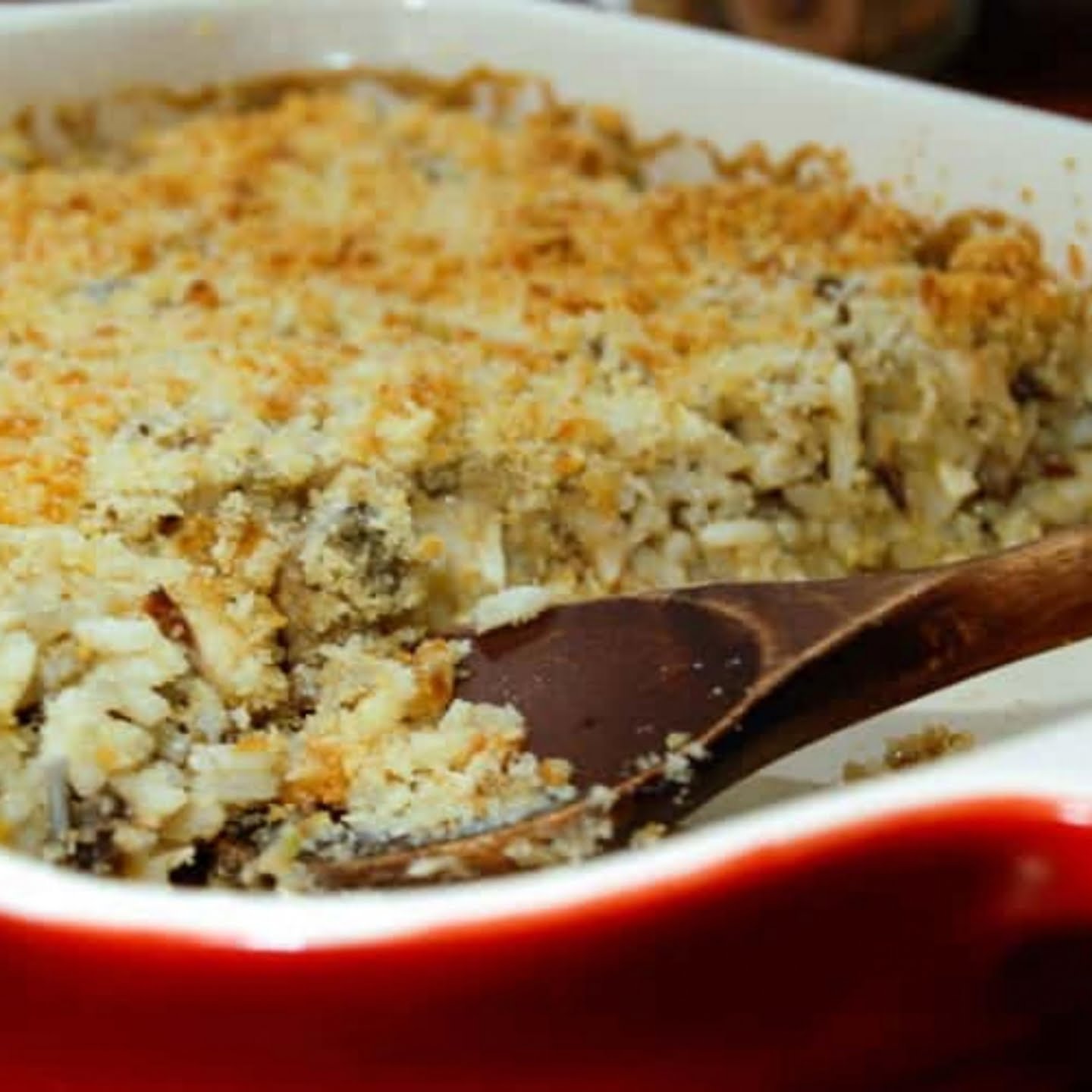 With a combination of wild rice, portabella mushrooms, cooked chicken breasts and cheesy cream sauce, this chicken and rice casserole is not only packed with flavor but also deliciously satisfying and healthy.
I usually serve this with garlic roasted asparagus or Greek salad to round out the meal, but it also pairs well with green salad or a medley of steamed veggies.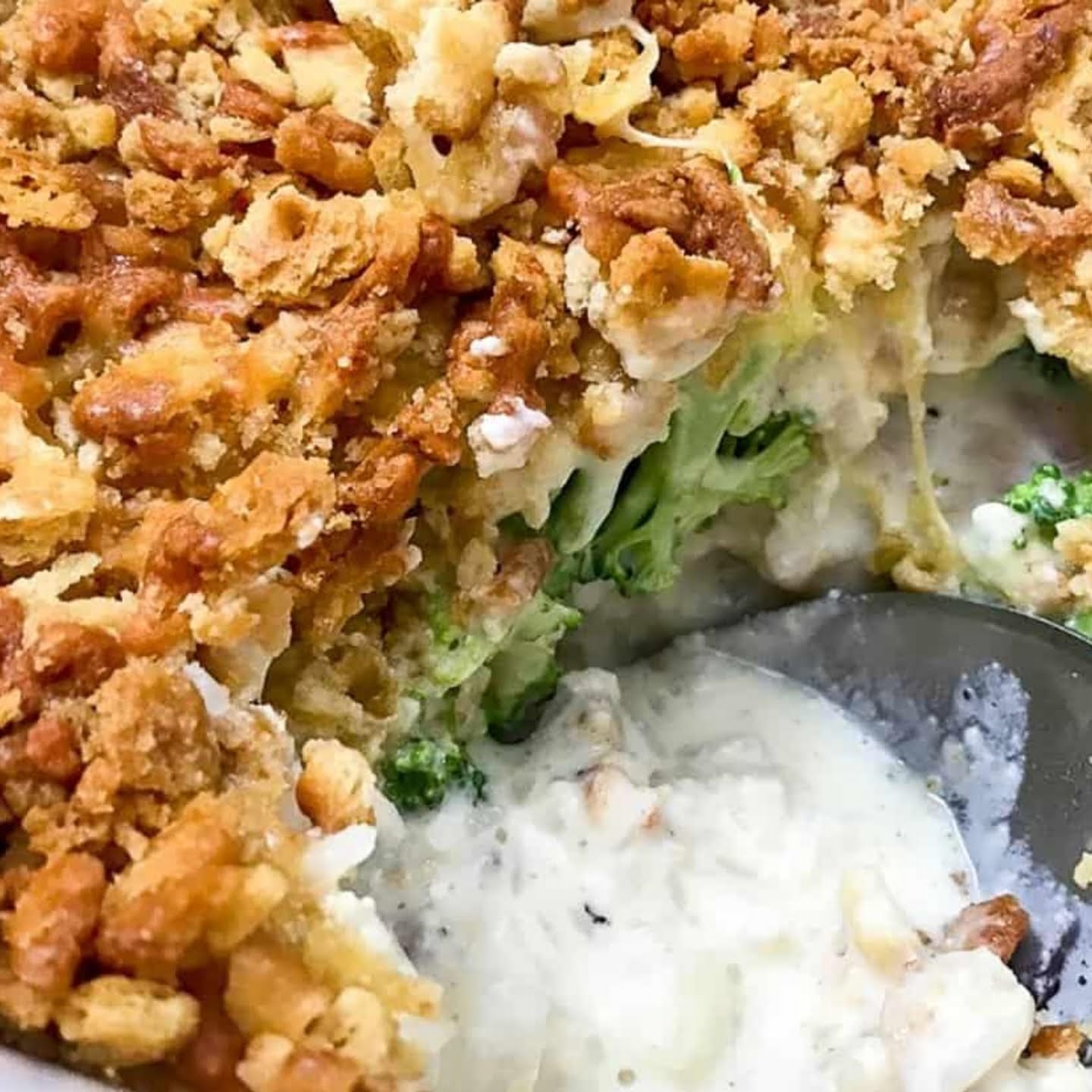 This hearty chicken casserole is always welcome at our dinner table. It's cheesy, rich and indulgent with creamy bites of tender broccoli.
A little sprinkling of buttery Ritz cracker on top adds crunchy goodness in each bite.
The fabulous recipe is cooked in a slow cooker, making it easier than ever! Serve this at your next holiday party or family reunion.
Cream of mushroom soup, garlic powder, paprika and shredded cheddar cheese transforms a simple broccoli rice casserole into a show-stopping dish everyone is going to love.
Plus, it's ridiculously easy to make and table-ready in just an hour! This is one of those recipes you're going to make on repeat without getting tired.
This vegetarian enchilada casserole provides the familiar comfort of classic enchiladas - but without the meat and tortillas.
It's got hearty black beans, white rice, kernel corn and plenty of cheese smothered in flavorful enchilada sauce. This is so good, even meat lovers will enjoy it.
But feel free to add your favorite enchilada fillings.
This flavor-packed rice casserole recipe is quick and easy enough for a busy night and elegant enough for a special occasion.
It's made with tender, juicy skinless chicken breasts, mixed veggies and rice. And what makes it extra special is the finger-licking good teriyaki sauce.
It's full of spicy and sweet flavors and extremely easy to make with just a handful of ingredients.
Lovely to look at, bursting with incredible flavor and easy to put together, makes this impressively beautiful Cajun shrimp and rice casserole a winning dish.
The fire-roasted tomatoes add a nice smoky flavor, Cajun seasoning gives it a tremendous flavor boost, while the heavy cream contributes some richness and creaminess.
This casserole dish will receive rave reviews whether you serve it for your family tonight or at your next summer barbeque or dinner party.
Nutty wild rice, flavorful chicken thighs, tangy dried cranberries, sweet butternut squash and a little crunch from the nuts make this rice casserole into a delicious, hearty and satisfying main dish.
And, of course, the best part is the parmesan cheese which gives it a classic finishing touch.
Make it vegetarian by leaving out the chicken.
This is one of those rice casseroles that you never have to worry about leftovers. It's chockful of tasty ingredients like Italian seasoning, Italian sausage, ricotta and parmesan.
For a spicy version, substitute the mozzarella cheese for pepper jack. I guarantee your entire family will love this Italian-style casserole dish.
There's so much to love about the classic combo of ground beef and rice casserole.
It's quick, easy, requires a few cheap pantry ingredients and will make for a delicious dinner that will please the whole family.
Feel free to jazz it up a little. You can add some jalapenos or red peppers to kick things up a notch.
With bold, tasty Cajun jambalaya flavors, this chicken rice bake will make your taste buds tingle.
My favorite thing about this recipe is that it has plenty of room for creativity and it'll still turn out delicious.
You can easily customize it with your favorite proteins, garnish it with whatever you prefer, or even make it vegetarian.
A punch of flavors makes this Mexican-style rice casserole recipe a must-try. It's tastes wonderful, budget-friendly and, best of all, comes together in less than an hour.
This casserole dish also makes a great freezer meal. So feel free to double the recipe.
When you're ready to devour, simply thaw in the fridge overnight and pop it in the oven for a few minutes.
Here's another mouthwatering broccoli rice casserole recipe that you're going to enjoy. This version features chicken, cream of chicken soup, chicken broth, all-purpose seasoning and, of course, plenty of cheese.
You'll also love the fact that this rice bake comes together in just an hour with very little hands-on time.
Shake up your chicken and rice casserole rotation with this easy recipe. Just add in some smoky bacon, paprika and meat seasoning, and you've got a totally irresistible crowd-pleasing dish everyone will devour.
This is bound to become a family favorite! You can serve it as is or with a side of steamed veggies or green salad tossed in a zesty dressing.
This cozy, soul-satisfying meal-in-a-skillet will definitely be a hit at any dinner table.
It's bursting with all the good stuff: chorizo sausage, ground beef, pinto beans, sweet corn, bell pepper and a generous dose of melty cheese.
Best of all, the whole thing is made entirely on one pan!
Transform leftover rice and rotisserie chicken from last night's dinner into a deeply satisfying yet simple meal.
This cheesy, savory and flavorful casserole is ready in 30 minutes or less. It's a perfect weeknight dish when you're craving some cozy comfort food.
You can also play around with the mix-ins: use Monterey Jack instead of cheddar cheese or swap out brown rice for white rice.
Creamy, cheesy and comforting, this hearty meatless meal is bound to be a hit, even with your fussy little eaters.
It comes loaded with broccoli, carrots, peas and tons of cheese. Coconut milk adds a wonderfully rich flavor and creamy texture, making the dish even better.
I guarantee you won't even miss the meat!
Everything about this chicken rice bake is a delight, from Spanish-style rice and cheese to cream of chicken soup, fajita seasoning and flour tortillas.
It's incredibly delicious. It's cheesy. It's easy. And definitely deserves a spot in your dinner rotation. This recipe uses a box mix of rice, but you can certainly make your own or use any leftover Mexican or Spanish rice.
Serve alongside roasted green beans or refried beans for a complete dinner everyone will love.
This gorgeous Southwestern-style rice casserole is a real stick to your ribs meal that's sure to win hearts around the dinner table.
It's packed with beans, turkey, green chiles, salsa and a whole lot of flavor.
And did I mention it comes together in about 30 minutes? Perfect meal for nights when you need dinner on the table ASAP.
Looking for a weeknight-friendly vegan rice casserole? This soul-warming, flavor-packed chickpea rice spinach artichoke casserole with herby aioli is your ticket.
Prepared rice is quickly cooked in a light sauce of balsamic, lemon juice and seasonings along with artichokes, spinach and chickpeas then finished in the oven.
Drizzle creamy and tangy aioli over the top and savor every bite.
Just when you thought French onion soup couldn't get any cozier! This ultra cheesy, creamy and indulgent casserole has the richness you love and crave, but heartier.
It's made with rotisserie chicken, French onion dip, rice and condensed soup. Gooey cheese and crunchy French fried onion topping will certainly make this dish an instant hit.
This recipe calls for instant white rice, but leftover rice would also come in handy.
Related Recipes
Looking for a delicious and easy side dish casserole? Try my 30 minutes green bean casserole with homemade crispy onions.