At any time of the day, these comforting chicken casserole recipes will delight your taste buds with loads of delicious flavors.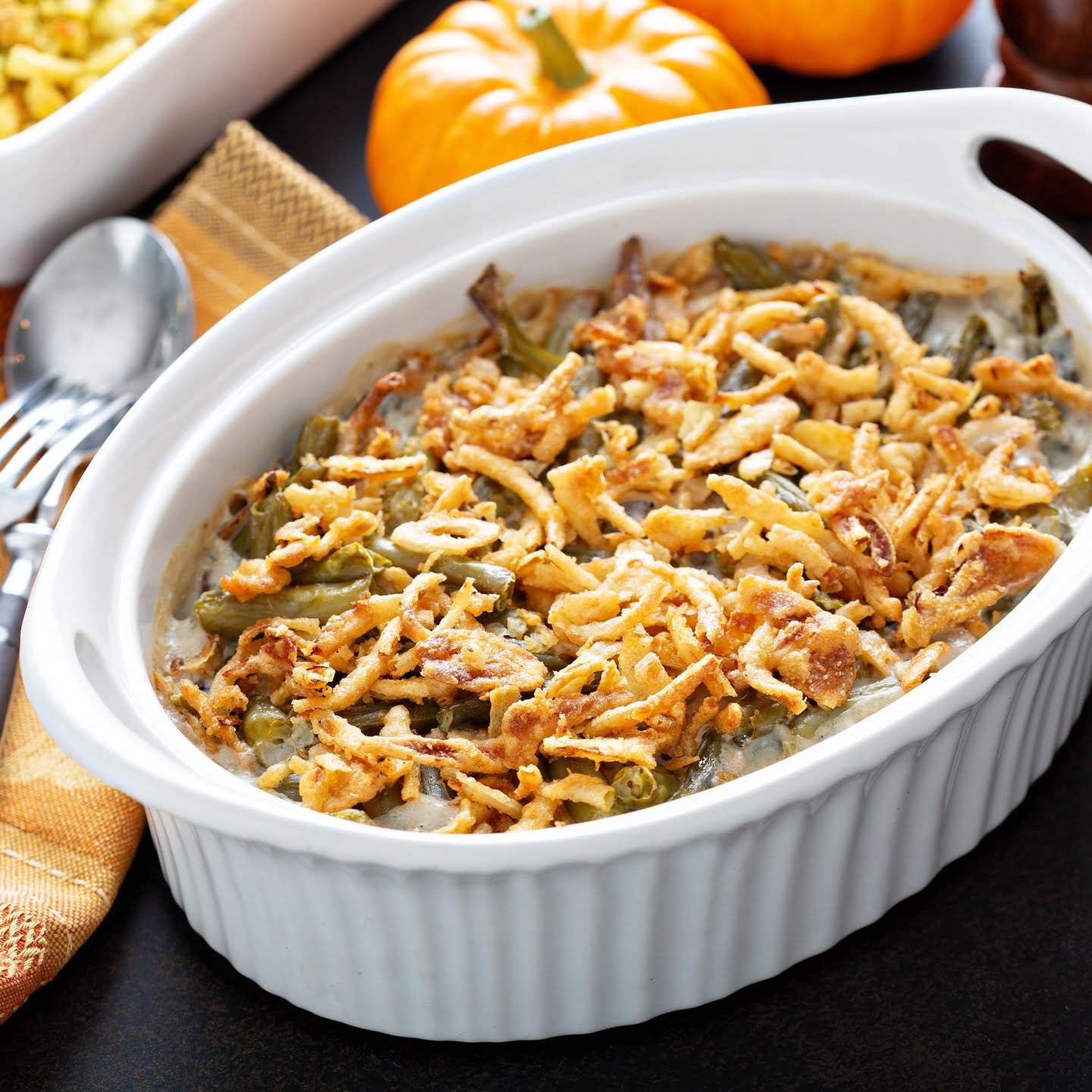 Actually anything made with chicken has the potential to be a food of comfort, especially as the nights get chillier.
However, with the recipe to make the best chicken casserole, we can make your nights much more bearable and your days exciting.
And first on our list of delicious goodness is the chicken casserole with Ritz crackers.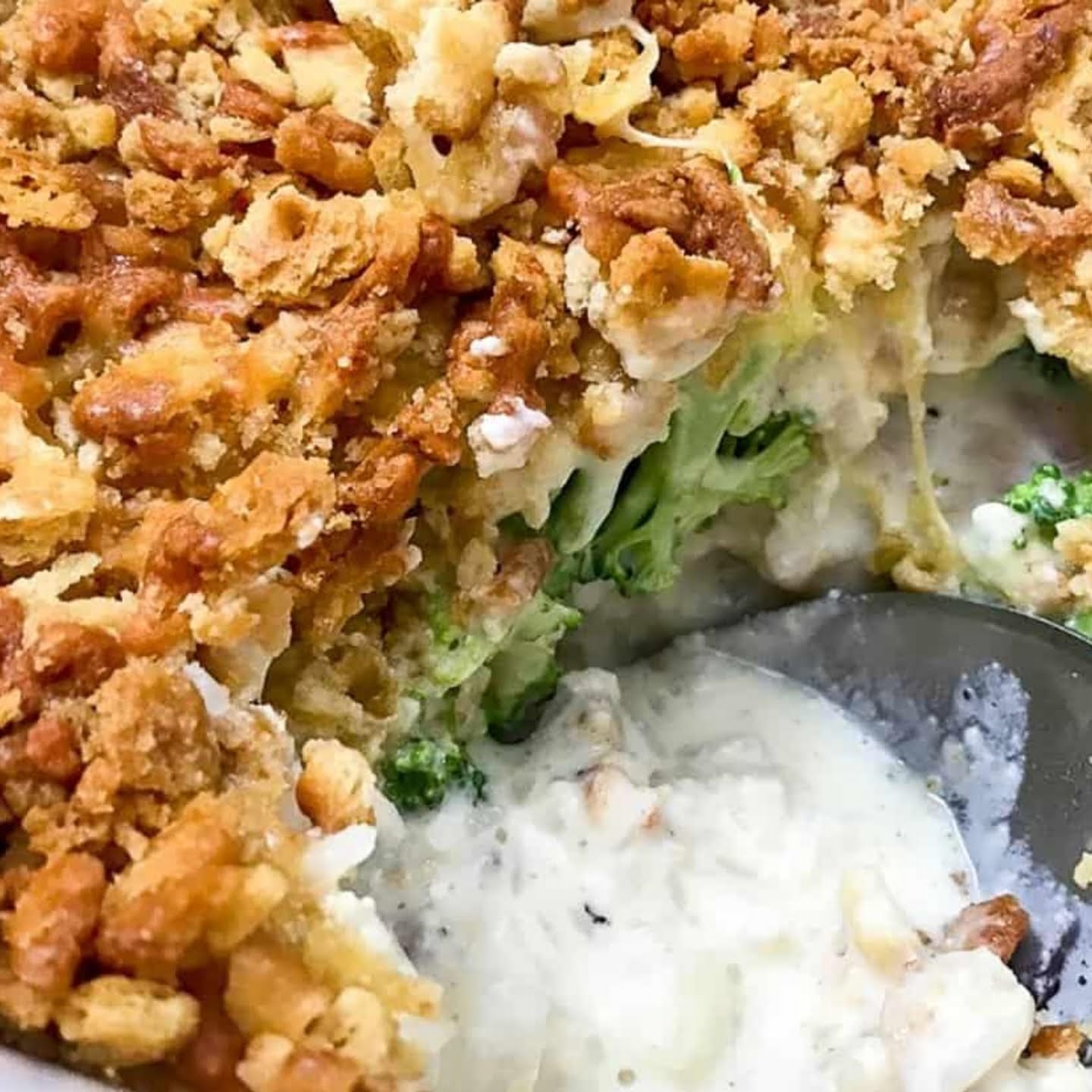 Whether you've had a stressful day and you want to unwind, or you have a food gathering to attend, this tasty dish of chicken casserole with ritz crackers is the show-stopper.
You'll get a blend of creaminess and crunchiness from the tender chicken with creamy sauce and crunchy ritz topping.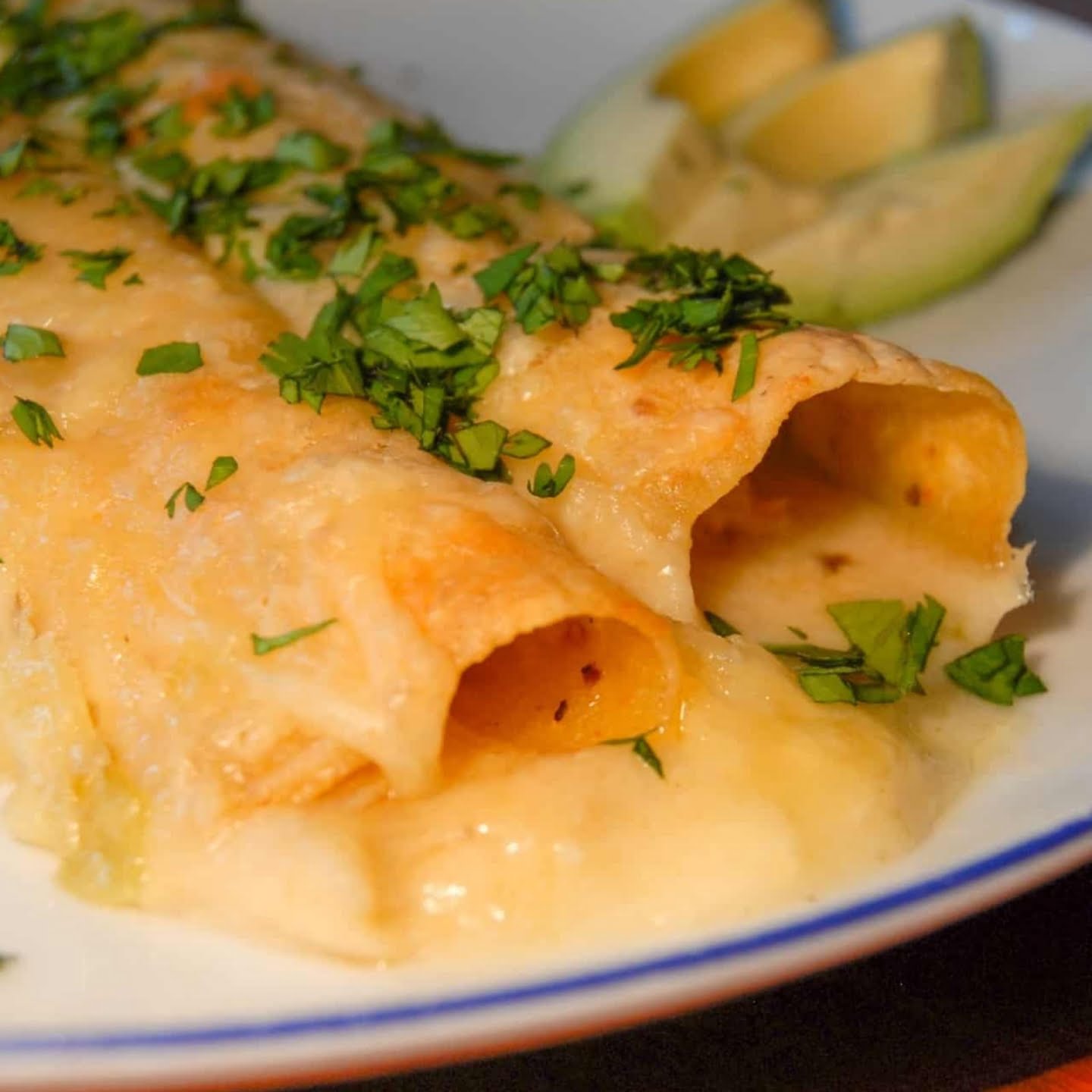 If you love Mexican cuisine, you want to try these hearty chicken enchiladas coated in sour cream and baked to creamy deliciousness.
The creamy chicken casserole can be served with salad, rice, potatoes, or guacamole.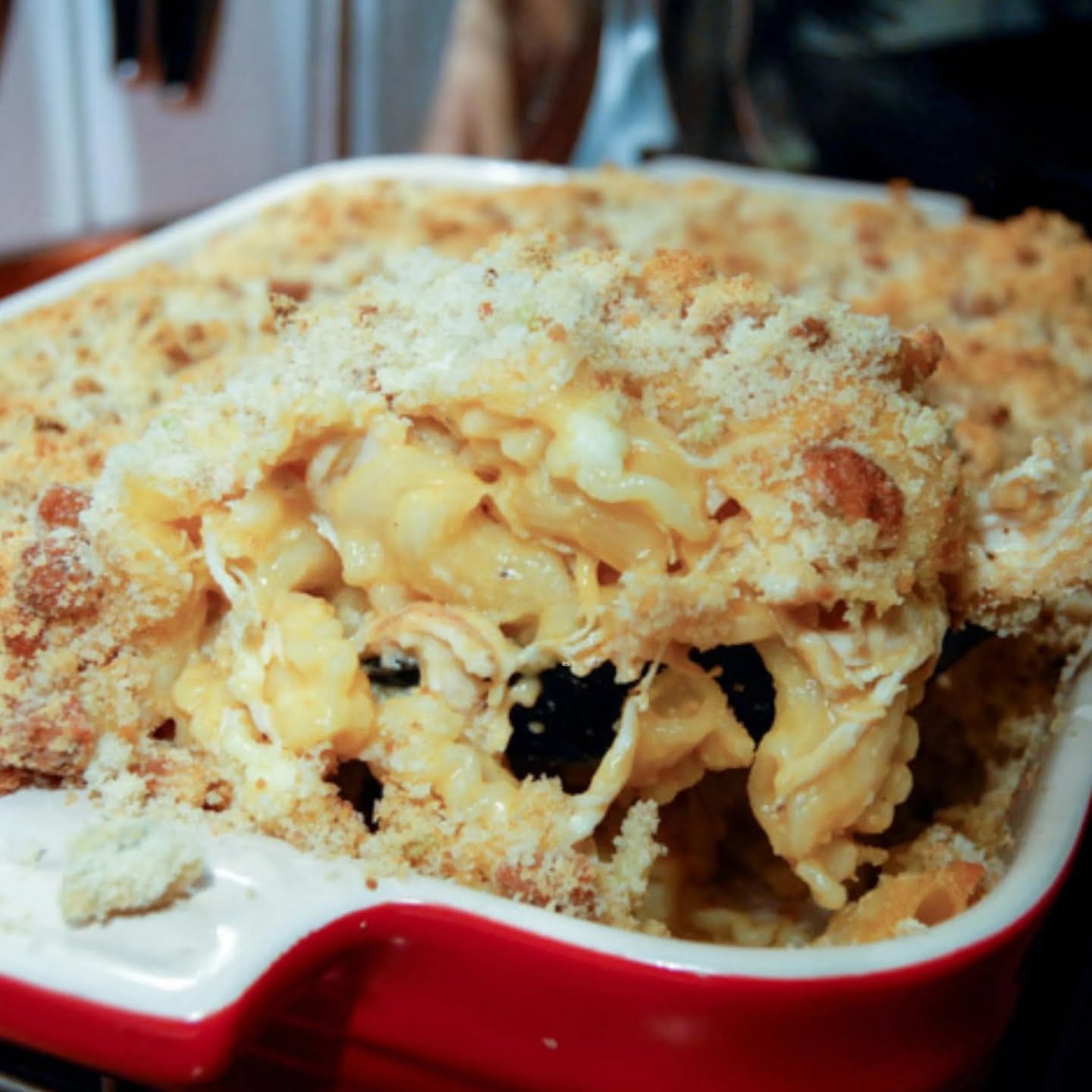 This is a dish to serve the entire family on a lazy Saturday, with its absolutely delicious flavors from an array of ingredients.
The budget-friendly casserole dish includes ingredients such as crusty bread crumbs, shredded cheddar cheese, buffalo wing sauce, shredded chicken, mustard, celery, all-purpose flour, blue cheese, pasta, and jack cheese.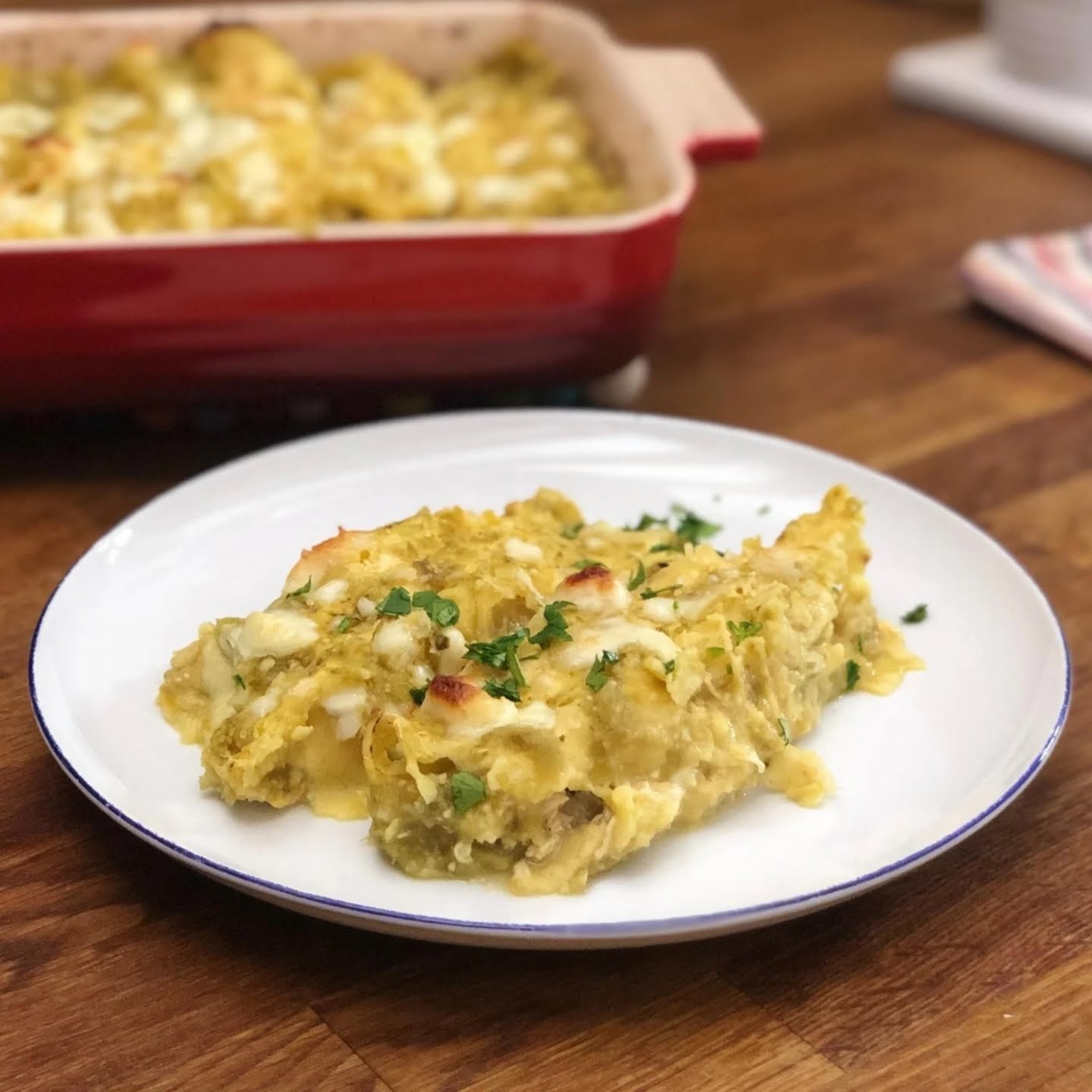 This is one of the easy recipes you can make on a busy weeknight with minimal ingredients and little stress. The casserole includes key ingredients like jalapenos, onions, garlic, and tomatillos.
These with cooked chicken breasts or thighs (or shredded leftover chicken), with a few other ingredients like shredded mozzarella cheese, flour tortillas, and queso Anejo will serve you a simple chicken dinner in about 40 minutes.
Depending on your preference, use the red or green enchilada sauce for more flavors.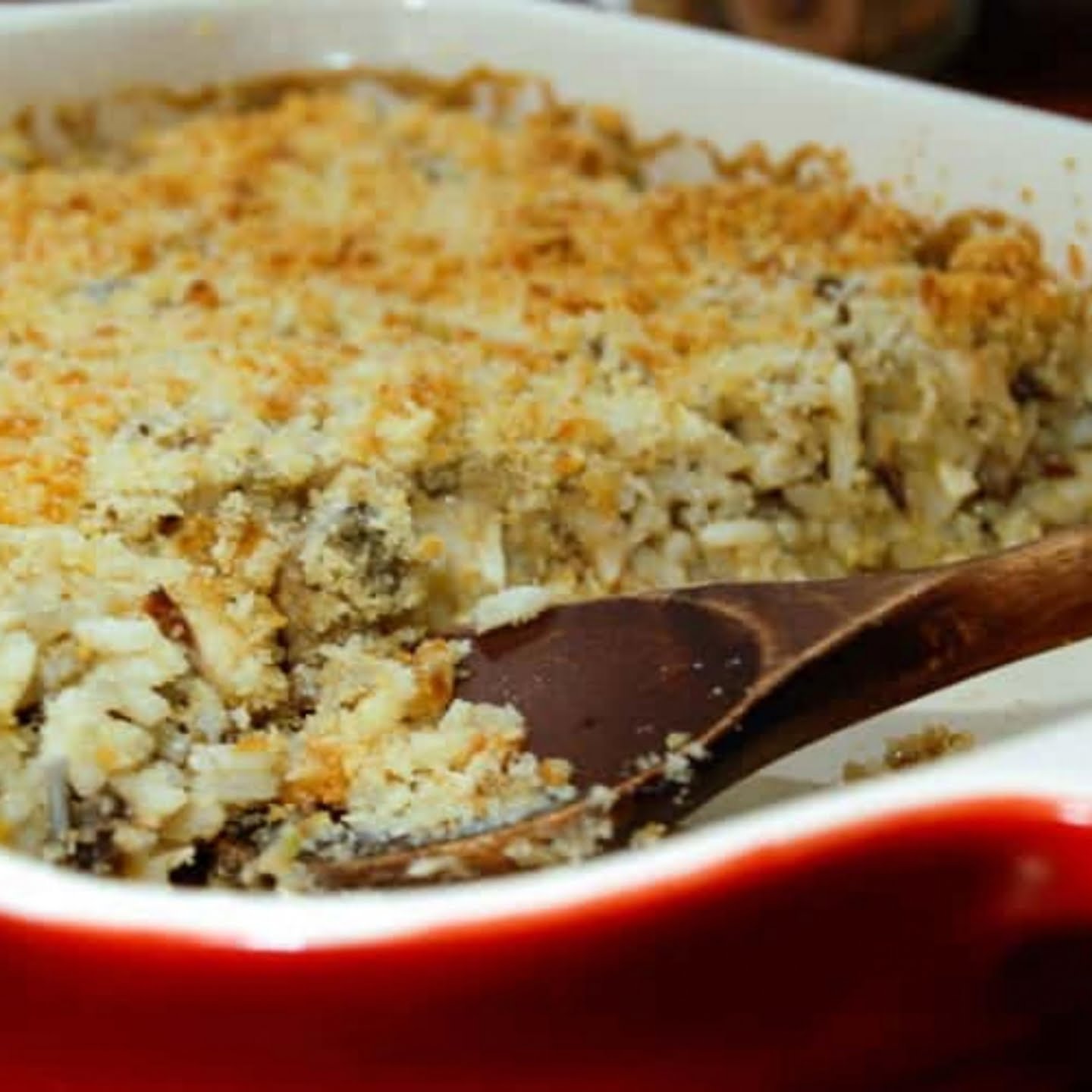 This chicken and rice casserole dish is a family favorite with myriad ingredients in its preparation.
Get cooked and chopped chicken breasts, wild rice blend, parmesan cheese, garlic powder, and a few other ingredients to make the gooey chicken and rice casserole dish.
You can add veggies and serve with garlic roasted asparagus, lemon-sesame green beans, or greek salad as a side dish.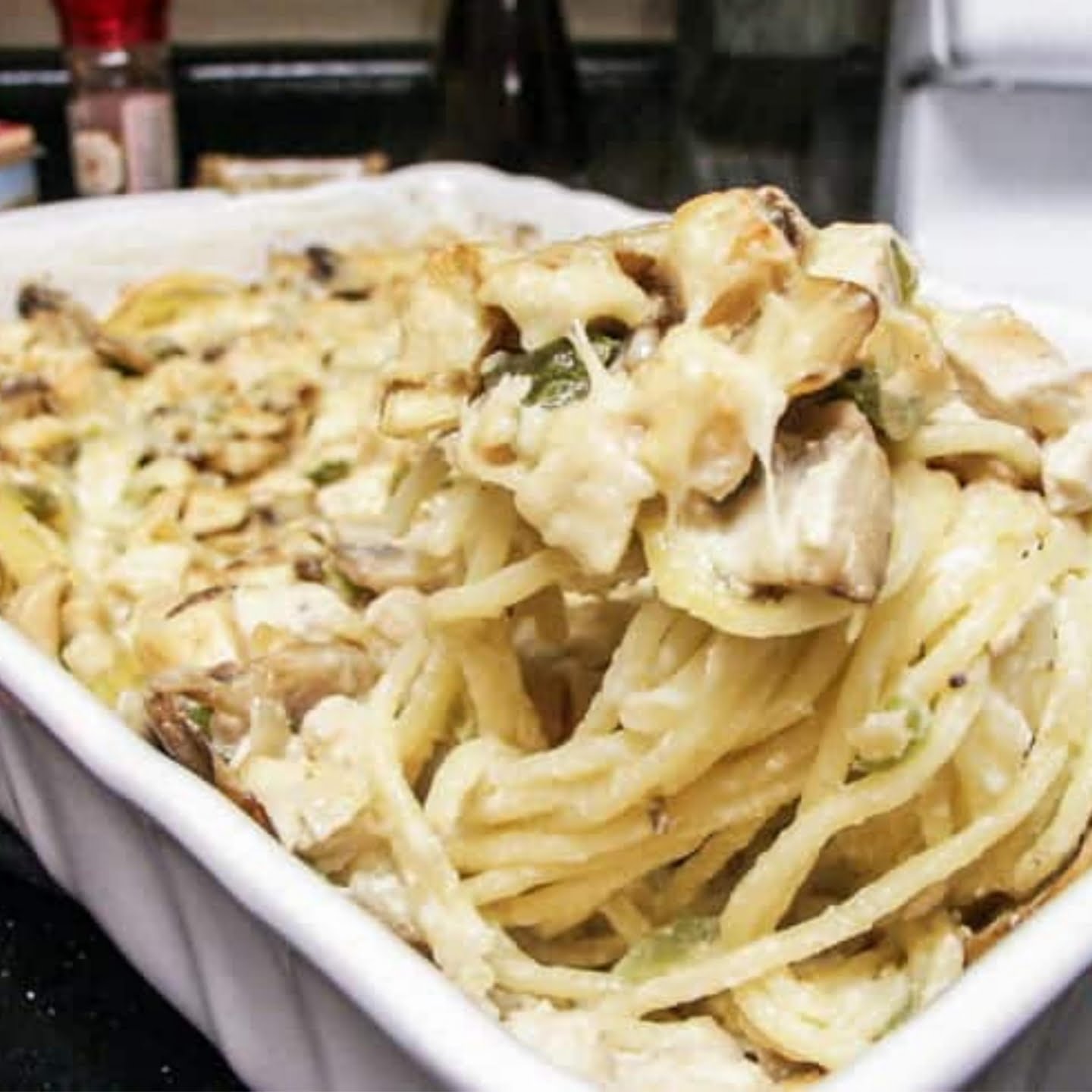 The chicken Tetrazzini casserole is the dish you want to serve the whole family at reunions. It's hearty, creamy with a load of shredded cheese, and rich in flavors.
Chicken thighs or breasts are ideal for the casserole dish, alongside ingredients including veggies, white wine, mushrooms, and a host of others.
If you have leftovers, store them in an airtight container or freezer bag to preserve frozen for up to two months.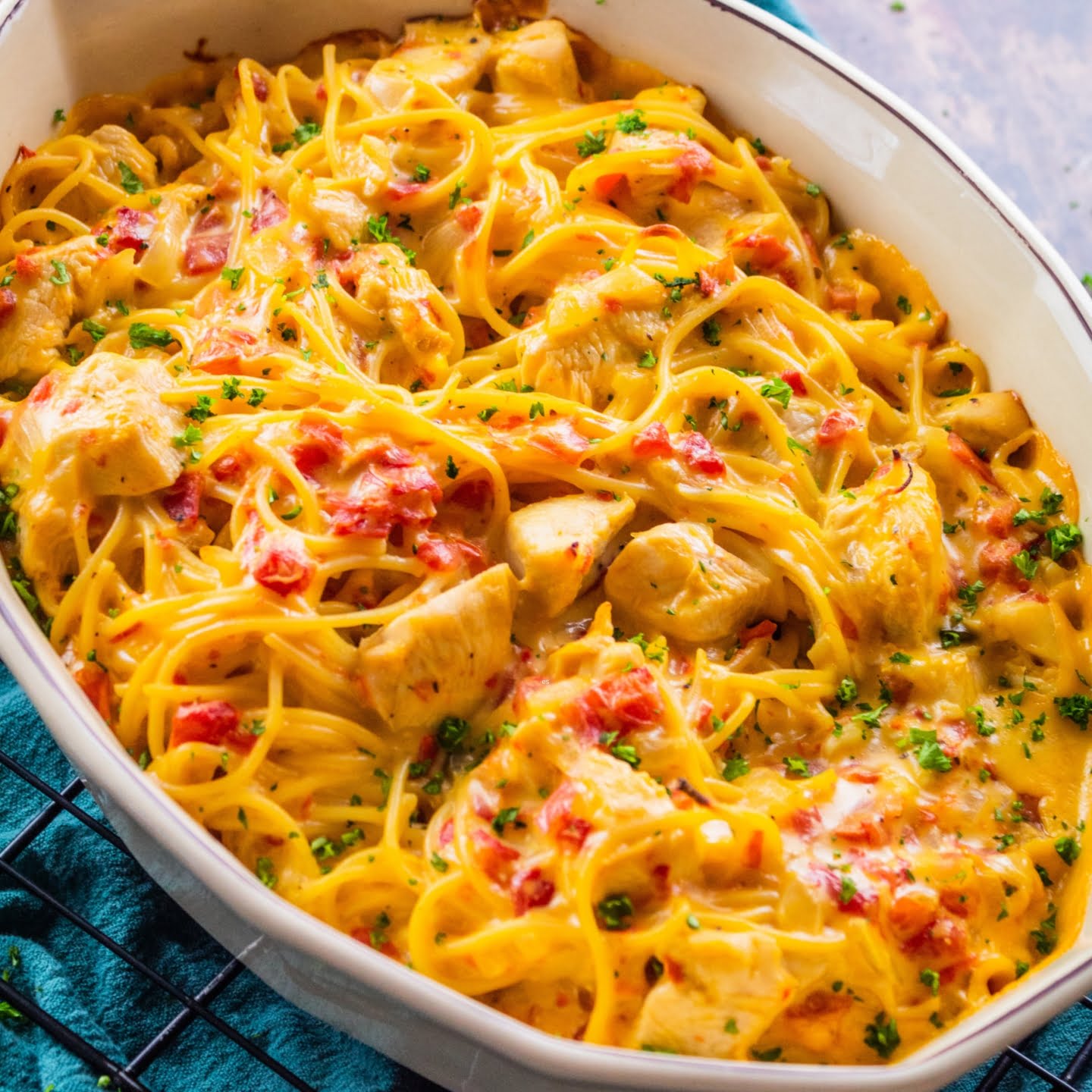 This easy recipe cooked in under an hour is what the family loves enough to come for seconds.
The comfort food features spaghetti in Velveeta cheesy sauce, tender chicken, and flavorful tomatoes.
The great recipe features the cream of chicken soup, Velveeta cheese, or shredded cheese of your choice, pasta, and a few condiments.
Get your baking dish out for this gooey delicious chicken casserole made with chicken breast, shredded cheddar cheese, parmesan cheese, shredded mozzarella cheese, tomato sauce, pasta, and a few other condiments.
Depending on availability, you can substitute your chicken breast for chicken thigh or rotisserie chicken.
Ensure you have the casserole baked and bubbly before you remove it from the oven.
This is one of the chicken casseroles for healthy eaters on a budget.
The chicken casserole dish is gluten-free, dairy-free, and Paleo-friendly.
Depending on the flavors you want, you can cook with orange juice or cream of mushroom soup. It's the perfect healthy casserole comfort food on a busy weeknight.
This is an easy chicken casserole recipe with only four key ingredients, including chicken breasts, sour cream, Caesar salad dressing, and cheese.
Combine chicken breasts with these and a few more ingredients, and you'll have an absolutely delicious dinner tonight.
The chicken mixture will be nothing without the salad dressing; hence ensure it's rightly done.
This dish is similar to the french onion soup, but you're using chicken instead of bread.
You're using chicken thighs alongside dry white wine, shallots, gold potatoes, heavy cream, and other ingredients.
Bake your chicken mixture till it's golden brown, and serve immediately.
An enjoyable gluten-free dish that's great for dinner with the whole family and leftovers.
Get your baking dish, chicken breasts, cooked cauliflower rice, cheddar cheese, Italian blend cheese, and a few other ingredients to make the dish.
Bake for about 50 minutes till it starts to brown, and wait to cool for about 10 minutes before serving.
Another of the chicken casseroles that's easy to make and is ready to serve in under 40 minutes.
The ingredients on your baking dish include bacon, chicken (breasts, thighs, or rotisserie chicken), olive oil, Ranch dressing mix, Alfredo sauce, and lots of cheese.
Bake till your cheese is melted and your chicken bacon ranch casserole is bubbly.
This is a traditional chicken casserole recipe for the whole family on a cold night.
The chicken pot pie recipe calls for a can of cream of chicken soup, shredded chicken, milk, veggies, butter, grand biscuits, garlic powder, salt, and pepper.
You can use any chicken of your choice. Even if it's frozen leftover, just thaw overnight to get the meal ready
If you have leftover pasta in your freezer, you can turn it into a marsala casserole dish.
Your crucial ingredient is the marsala wine which is relatively inexpensive and readily available in your local supermarket.
Make a creamy chicken casserole with heavy whipping cream, chicken broth, and heavy whipping cream.
Zucchini is still a favorite vegetable amongst many, and you can combine it with chicken, tomato sauce, cheese, Quinoa, and spices you can fetch from your pantry to make a delicious casserole meal.
The casserole is a freezer meal you can reheat and will taste better the next day.
The mix of cream cheese and jalapeno poppers in its chicken casserole makes it one of the top chicken casserole recipes.
Its recipe includes skinless chicken breasts, garlic, cream cheese, cheddar cheese, jalapeno poppers, and crispy bacon.
You can serve it with rice, baked or mashed potatoes, or garlic toast.
Teriyaki sauce gives any dish a fantastic flavor that's a show-stopper at gatherings and family nights.
The Teriyaki chicken casserole is made with soy sauce, brown sugar, ground ginger, and stir fry vegetables.
When done, wait five minutes before serving and drizzle Teriyaki sauce on each serving.
The poppy seed chicken casserole is ideal for busy weeknights and remains a favorite among kids.
Get a tablespoon of poppy seeds, cups of ritz crackers, and condensed cream of chicken soup, butter, and chicken.
Bake till the top browns and serve over rice or with steamed broccoli.
If you grew up loving chicken noodle soup, the chicken noodle casserole is a must-try.
It incorporates yummy flavors from french fried onions, wide egg noodles, chicken broth, sour cream, mixed vegetables, cheddar cheese, and cooked chicken.
Get your baking dish out and make this creamy, gooey, chees-rich deliciousness with ingredients you can quickly grab from the pantry.
The alfredo sauce is the key component here as you serve the dish hot and enjoy!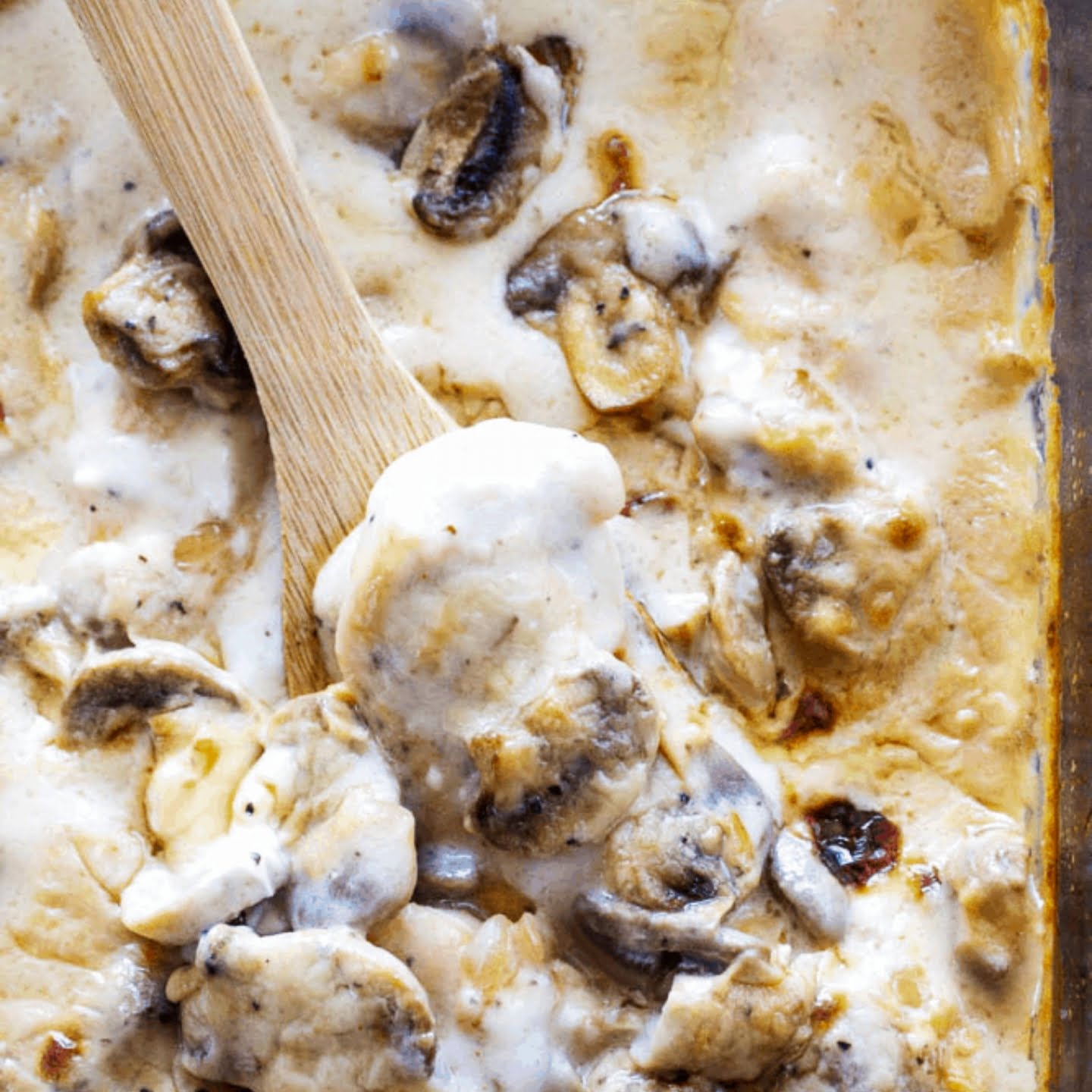 The perfect recipe to make on a chicken filled with sauce, cream, mushrooms, and even more chicken. It's easy to make and will serve well on busy weeknights.
This recipe will give you comfort and a heart-warming feel on a cold night. It's made with onion soup mix, boneless chicken breasts, chicken broth, can cream of chicken soup, and mushroom soup.
Serve with green beans, side salad, asparagus, and broccoli.
Quinoa makes for a gluten-free and high-protein component in place of rice.
You can have a healthy, tasty, and flavorful dish with the chicken broccoli cheese quinoa casserole.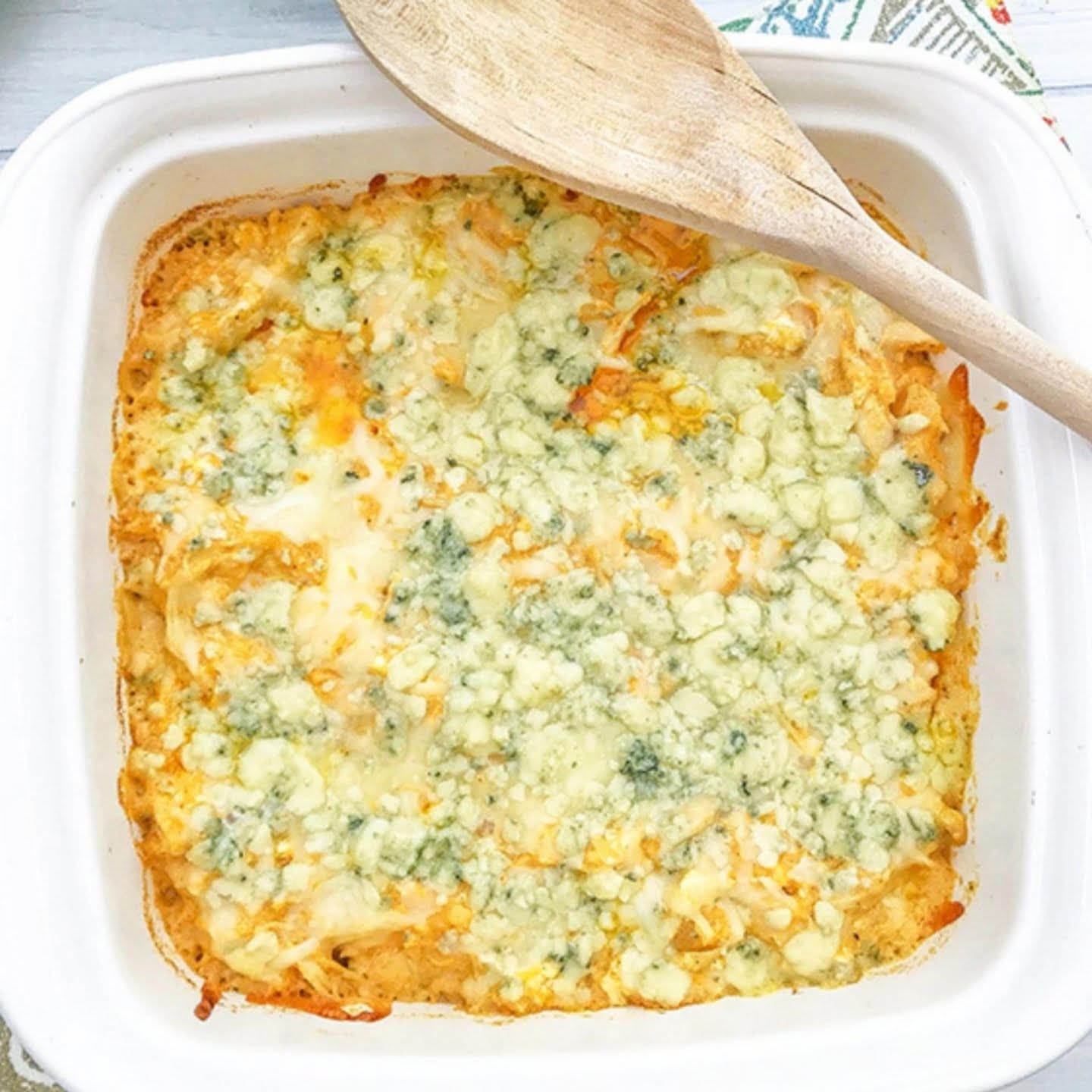 This is another healthy casserole recipe with options for using as many vegetables as possible.
The dish is paleo-friendly and whole 30 compliant, yet flavorful and is enjoyable as a cold leftover lunch too.
Bake until your chicken is cooked and the sauce bubbles around the baking dish's edges.
Get a whole chicken or make do with leftovers as you prepare this tasty meal in about an hour.
Its many ingredients provide you with many flavors, and you can enjoy the dish knowing it's gluten-free.
Serve with cilantro or green onions.
This is the classic southern Texas casserole filled with veggies, roast chicken breasts, peppers, and a host of other condiments.
You'll be making tortillas, so expect the total cook time of the savory dish to be about three hours.
An easy dish to prepare with minimal ingredients that give you unique flavors. These include cooked chicken, Bisquick, milk, egg, and can cream of chicken soup.
Bake until the crust is golden brown.
The Mexican chicken casserole has lots of cheese, layers of tortilla chips, shredded chicken, green chiles, salsa, black beans, and fresh tomatoes.
It's the perfect Mexican cuisine to satisfy your cravings on a busy weeknight.
Ranch, bacon, and chicken are a fantastic combination of recipes when baked to perfection.
Condiments you'll need for the dish include sour cream, shredded cheddar cheese, frozen tater tots, and ranch dressing.
Serve with green onions and extra ranch dressing.
Had no idea Doritos can make an incredible chicken casserole?
Then you must try this recipe that combines many flavors to make a great dish.
Get the package of nacho cheese-flavored Doritos with shredded chicken and bake away!
This is the perfect dish to make on a busy night as it comes together in under 30 minutes.
All you need are two different types of cheese, green chilis, cooked shredded chicken, and green salsa.
You can serve it with avocado, sour cream, or green onions.
The chicken and stuffing casserole is a classic that has been a family favorite for decades.
Get your stuffing with ingredients of your choice and make a tasty casserole meal.
A simple but delicious casserole is how to describe this dish filled with tender chicken, fresh broccoli, cheese, mayo, and cream of chicken soup.
Serve with a side salad, dinner rolls, or roasted veggies.
You'll get a mouth load of flavors from this casserole recipe that's the real crowd pleaser.
The base of your dish is the mashed potatoes, the veggies and creamy chicken are the fillings, and the toppings are fried onions and cheese.
Conclusion
These chicken casserole recipes are all you need for any event that requires baked chicken. Explore as many as you want and be the authority over chicken casserole dishes!
🍳 Related Recipes
Check out our hearty and cozy meals to make in your next meals. Including my easy baked chicken legs.