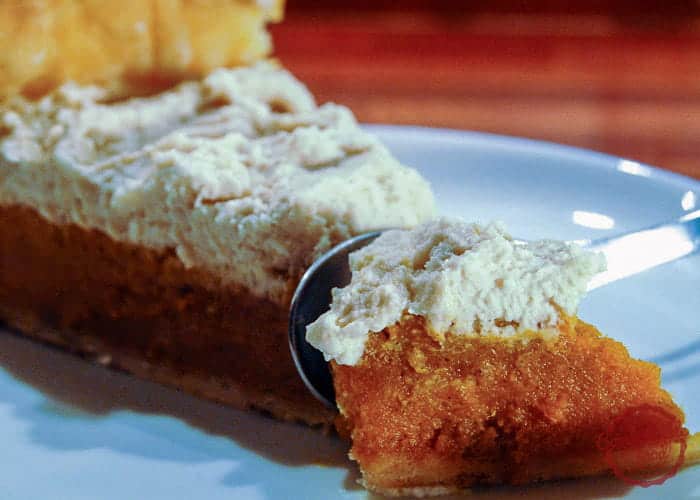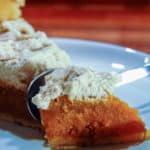 This pumpkin pie recipe has been used for so many holidays in my house.  I don't think I've ever celebrated a winter holiday without pumpkin pie on the table.  This one is perfectly spiced, the whipped cream is just sweet enough and the hint of maple syrup is the perfect compliment.
Ingredients
how to
Pre heat the oven to 350 F (175 C).
Place your pie dough in a greased pie pan, pierce the bottom several times with a fork, then cover it with aluminum foil and pastry weights (you can use dried beans or rice as well) and bake in the oven for about 15 minutes.
Remove the foil and weights and bake it again for about 5 minutes, or until beginning to brown, then remove and allow to cool.  (look at the crust often, if it begins to shrink too much, or large bubbles begin forming, remove it immediately from the oven)
to make the filling:
In a large bowl, whisk together the eggs, pumpkin, brown sugar, vanilla, cinnamon, ginger and salt, then whisk in the evaporated milk until smooth.
Pour the mixture into the cooled pie crust and bake until set, about 50 minutes to 1 hour.
to make the whipped cream:
In a small bowl, use an electric mixer to beat the cream, syrup and sugar together until stiff and peaks form.
Spread the whipped cream over the cooled pumpkin pie and ENJOY.  🙂