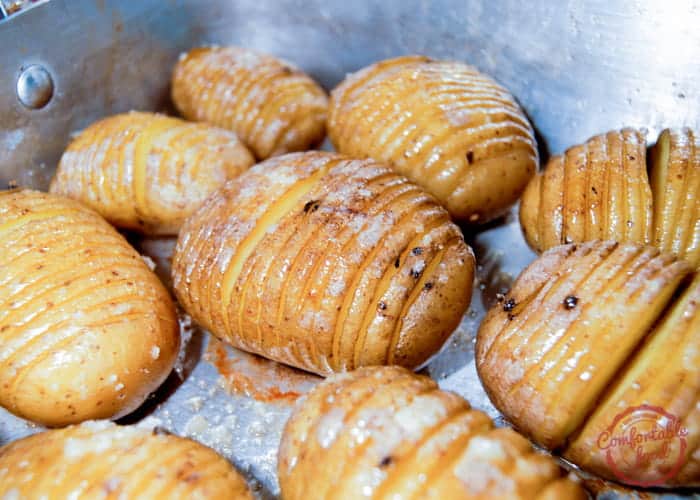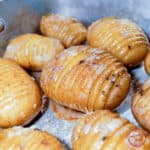 These roasted potatoes are so perfectly delicious they should be a staple on every table.  The deep slits in the spuds allow for the melted butter to leak in and they help the potatoes cook so evenly.  The skin gets crispy and the inside so smooth and creamy, making the perfect roasted potato.  If you haven't tried these, you must.  Easy to make, a beautiful side dish, and so good they will not last long - complete no brainer.
Ingredients
how to
Preheat the oven to 410 F (210 C) and grease a large roasting pan.
Make deep slices in each potato - cutting almost through (but not) - about 3 mm apart. (I learned a good trick for these from Nigella Lawson - put each potato in the bowl of a wooden spoon, then you can cut down until the spoon stops you and you won't cut completely through)
Place the cut potatoes in the roasting pan and brush generously with the melted butter.
Sprinkle generously with the salt flakes and crack some pepper over them.
Bake for about an hour, until the skin is crispy and the inside is soft.  Serve warm.