If you've been looking for some of the best chicken cutlet recipes, we've got you covered with this list! These delicious chicken cutlets are super easy to make, and they pack a lot of flavors to pair with any dish.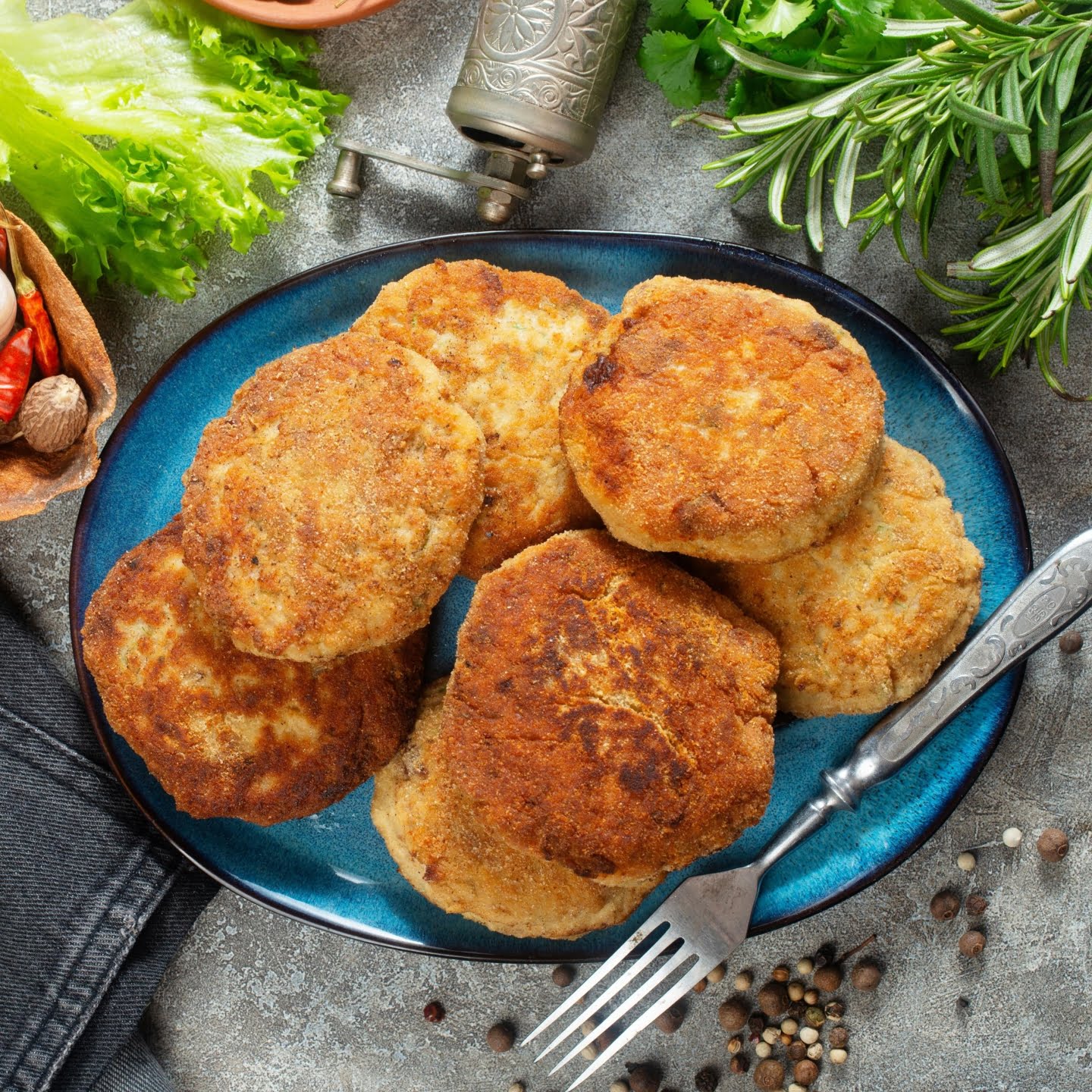 You can choose to slice the chicken breasts yourself or simply buy your preferred chicken cutlets at the store. Regardless, you'd make an absolutely delicious dish with each chicken cutlet recipe.
The Zesty chicken piccata is the first recipe on our list, and it's packed with amazing flavors that will have you pining for more. It's easily a family favorite when paired with pasta and veggies!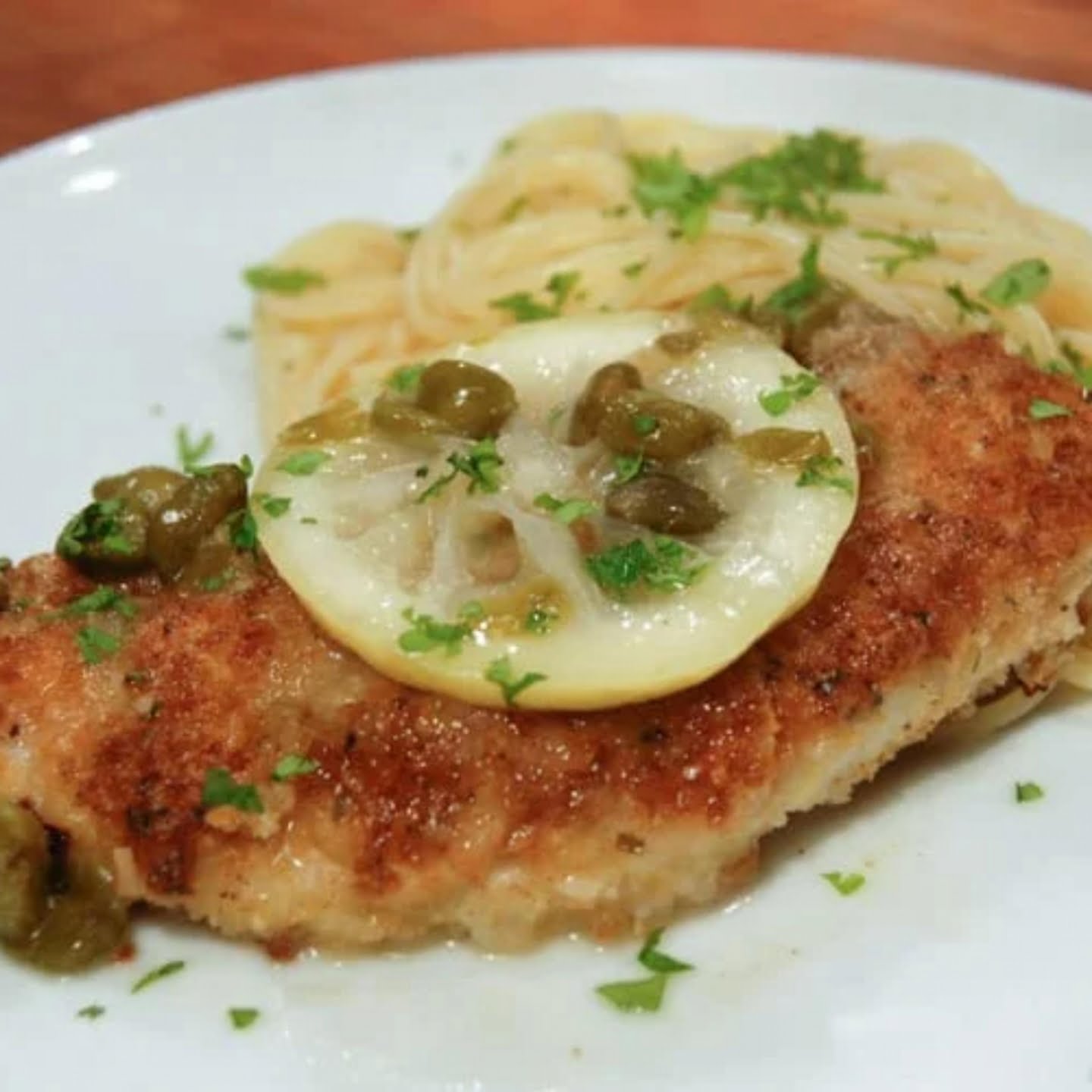 If you're looking to make an easy chicken dinner with a refreshing taste, the zesty chicken piccata is the one for you.
The ingredients for the dish are not a lot, and it has a cook time of about 15 minutes!
The essential ingredients for the easy meal include boneless skinless chicken breasts, seasoned bread crumbs, egg mixture, grated parmesan cheese, and white whine. Serve immediately with pasta or potatoes, and garnish with fresh parsley.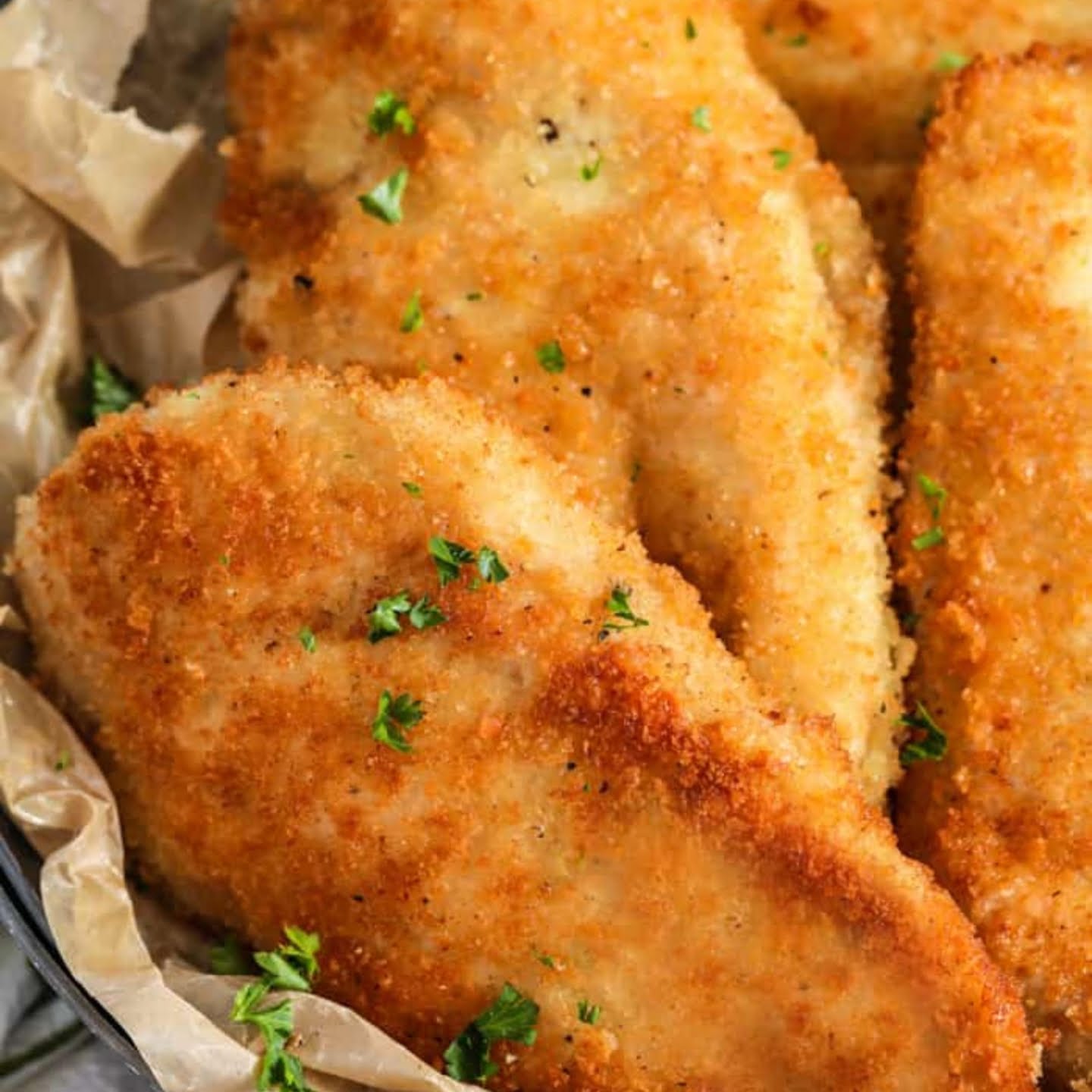 These crispy chicken cutlets stand out from the many crispy chicken recipes you might have come across.
They're breaded chicken cutlets pan-fried until juicy and crisp. You can serve these chicken cutlets on their own with honey mustard sauce or as a chicken sandwich.
The essentials for this easy dinner recipe include thin slices of chicken breasts, panko breadcrumbs, vegetable oil, garlic powder, egg, parmesan cheese, and salt and pepper to taste.
There's an added deliciousness in having a crispy crust on your chicken cutlets. This recipe delivers that and more with fantastic ingredients.
You can make the chicken parmesan recipe in about 15 minutes with only six ingredients!
These include chicken cutlets, rosemary, zested parmesan cheese, panko breadcrumbs, olive oil, eggs, and salt & pepper. So, get your chicken cutlets to the breading station to get this crispy and golden brown deliciousness!
This is an easy chicken cutlet recipe you'll want to try over and over again!
The delicious recipe is a mix of Italian seasoning, chicken breast, mozzarella cheese, Italian breadcrumbs, and hamburger rolls.
Buy chicken breasts and slice them to your desired thinness to get this dish started. It takes only about 30 minutes of your time to cook too!
The creamy sherry sauce is the secret ingredient in making this delicious chicken cutlet recipe.
With its combination of mushrooms, heavy cream, sherry, and seasonings, it's definitely the complete meal you want for any occasion.
Cut your chicken breasts in half lengthwise, get the essential seasonings and ingredients, and get your skillet to cook over medium-high heat! Check out this chicken Wellington recipe if you want something as creamy and delicious as this!
The secret to this amazing Italian cuisine is the breadcrumb mixture of Italian breadcrumbs, flour, herbs, and cheese.
It's the perfect dish for you and your significant other, and it all starts with your shallow bowl to make your breadcrumbs mix.
The salad is also an essential part of the dish, incorporating ingredients including extra virgin olive oil, black pepper, kosher salt, fresh basil, and heirloom tomatoes. Serve with lemon wedges!
This is a simple dish that speaks so much class as it's as delicious and easy to make.
You don't necessarily need to cut your chicken breast so thinly, so you'd be saving yourself a lot of stress and time.
Get your regular boneless chicken breast, plastic wrap, and a meat mallet to get the dish going.
Get your baking sheet lined and rimmed with grease, paper towels, and shallow bowls for this delicious recipe.
The chicken cordon blue is a fancy chicken dish with lots of juiciness and deliciousness from chicken breasts, deli ham, cheese, and bread crumbs.
The meal is totally worth the prep and cook time, and it's sure to leave an impression on whoever tries it!
Virtually everybody loves fried chicken, and these fried chicken cutlets seal its supremacy in chicken cutlet recipes.
It's super easy to make with minimal ingredients and could be served with just about anything!
You can use chicken tenders or breasts to make the dish, and it's flexible with your choice of cooking oil and seasonings. You can store whatever remaining chicken cutlets in a zip bag and freeze them for days.
If you're doubtful about the refrigeration of your chicken, see our article on if you can refreeze chicken.
This recipe is simply parmesan chicken cutlets coated in lemon garlic butter sauce.
So, making the best out of this dish lies in what you do with your sauce!
The sauce only takes about five minutes to make, and its ingredients include unsalted butter, lemon juice, chicken stock, black pepper, and minced garlic.
If you're in a fix on what to make on a busy weeknight, this chicken cutlet recipe is the simple filling dish you want to have.
The key to making the meal is incorporating honey and mustard into your mixture to dip your dredged chicken in.
Serve the Arugula salad on top of your chicken cutlet, and enjoy! If you want more recipes with honey and mustard, then you want to check out this crispy and cheesy honey mustard chicken!
The Cajun seasoning is the key to making these deliciously pan-fried chicken cutlets.
Components of your Cajun seasoning include crushed pepper or cayenne pepper, oregano, dried thyme, paprika, garlic powder, black pepper, and onion powder.
Marinate your cutlets in these seasonings and spices and fry in hot olive oil.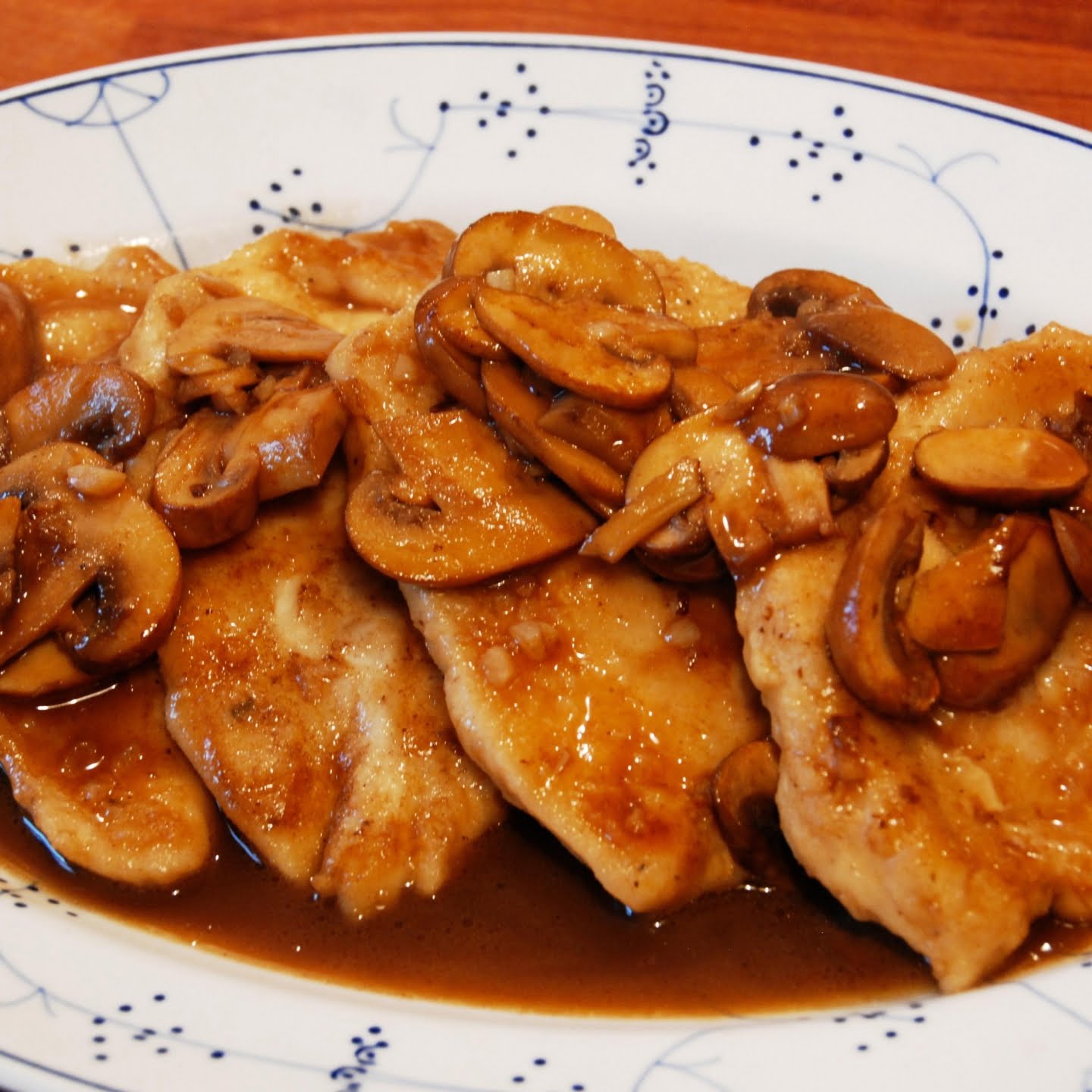 The chicken Marsala is a classic Italian dish combining Marsala wine, mushrooms, chicken breast, and seasonings.
Get your rolling pin to pound your chicken, dredge & sear, and leave to simmer in your Marsala sauce.
Garnish with parmesan cheese and fresh herbs, and serve with bread, mashed potatoes, rice, or buttered noodles.
These are breaded chicken cutlets with parmesan cheese baked in the oven.
The golden brown baked deliciousness is then topped with mozzarella cheese and marinara sauce. You can serve this over roasted veggies, zucchini noodles, or pasta.
Depending on how thin the chicken cutlets are, they have a cook time of about 30 minutes!
This dish combines seared, thinly sliced chicken breasts and bacon droppings in a delicious creamy sauce.
The sauce is probably the most important element of the dish, incorporating ingredients including heavy cream, onion powder, dried thyme, soy sauce, mustard powder, chicken broth, and chicken bouillon.
Ensure your chicken is adequately seasoned and dredged too!
This is the show-stopping chicken dish that will leave an impression on anyone!
You simply have to make a broccoli and cheese mixture to stuff in a pan-seared chicken breast, then bake to perfection.
The ingredients for the dish include large chicken breasts, garlic powder, cheddar cheese, red bell pepper, broccoli florets, olive oil, mayo, and salt & pepper.
The chicken scallopini is a classic Italian dish of breaded, crusty chicken served over lemon butter pasta.
Its flavors are amazing, and it makes for the perfect dinner to share with your family.
The ingredients for the dish can be easily fetched from your pantry. You can top it with sliced pork, fresh chive, parmesan cheese, tomatoes, mushrooms, and a host of others.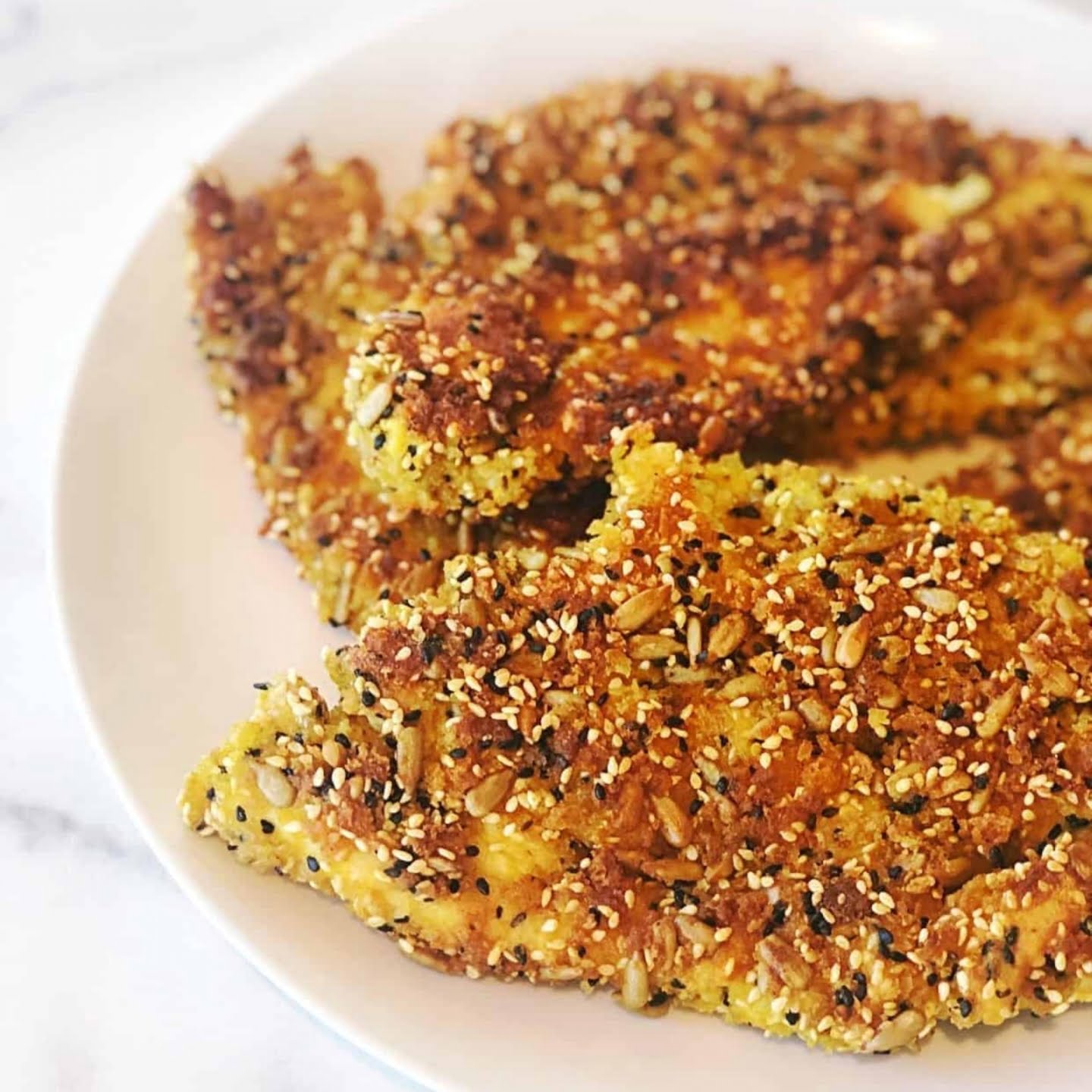 If you love pork schnitzel, you definitely want to try this chicken cutlet recipe!
The coating of the chicken cutlet is where all the excitement is, with the crunchiness and flavors from the black and white sesame seeds.
It's best served with miso-roasted broccolini and fluffy rice. Serve immediately, and enjoy!
This is a dish of spinach, artichoke, and pan-seared chicken cutlets simmered in a rich garlicky sauce.
The dishes' flavors are absolutely impressive, and they'd be ideal for a dinner date with your partner.
Serve this deliciousness with garlic bread and get the perfect night started!
With the mind-blowing tomato sauce, this is a dish you want to pull out for special occasions.
It's packed with flavors, texture, and nutrients to leave everyone who tries it satisfied.
The sauce is the backbone of this dish, and you want to ensure you get it just right!
This is one of the chicken cutlet recipes you want to put together on a busy weeknight for its simplicity.
It requires minimal ingredients, and you can serve it with your favorite pasta or vegetable.
This Hungarian dish is the comforting meal you want on cold autumn nights.
It's a simple meal with chicken cutlets simmered in paprika sour cream gravy.
It can all be made in one heavy skillet, and you'll enjoy it served with buttered egg noodles.
These are chicken breast cutlets marinated in homemade balsamic vinegar.
They're juicy, delicious, and satisfying, with only a few ingredients required.
You can choose to either bake or grill, and you'll get the same excellent delicious result!
This Japanese cuisine is made from breaded fried chicken in seasoning and panko bread crumbs.
It goes well with the Tonkatsu sauce, and you can serve it with fluffy white rice and thinly sliced cabbage salad.
You can check out this homemade chicken Tempura recipe if you want to try more deep-fried chicken recipes with Japanese spices.
Bruschetta is greatly enjoyed with crackers or toasted baguettes, but with chicken cutlet?
It's a whole new experience you will thoroughly enjoy.
Get the ingredients you make for your bruschetta and give this dish a go!
Takeaway
These are some of the best chicken cutlet recipes you'll come across, and each of them is worth the time and ingredients! So, share with your family and friends and leave a lasting impression for days!
🍳 Related Recipes
Try these fanstastic comfort food recipes including our colelction of chicken casserole recipes and easy crock pot recipes.
Love this recipe? Please leave a 5-star 🌟rating in the recipe card below and/or a review in the comments section further down the page.

Try one of my comfort dinner recipes for your next family meal! And if you have any questions, I'm here to help!