Nothing speaks comfort and deliciousness better than these fantastic Greek soups! Beyond the moussakas and baklavas, these soup recipes will make you love Greek cuisine more.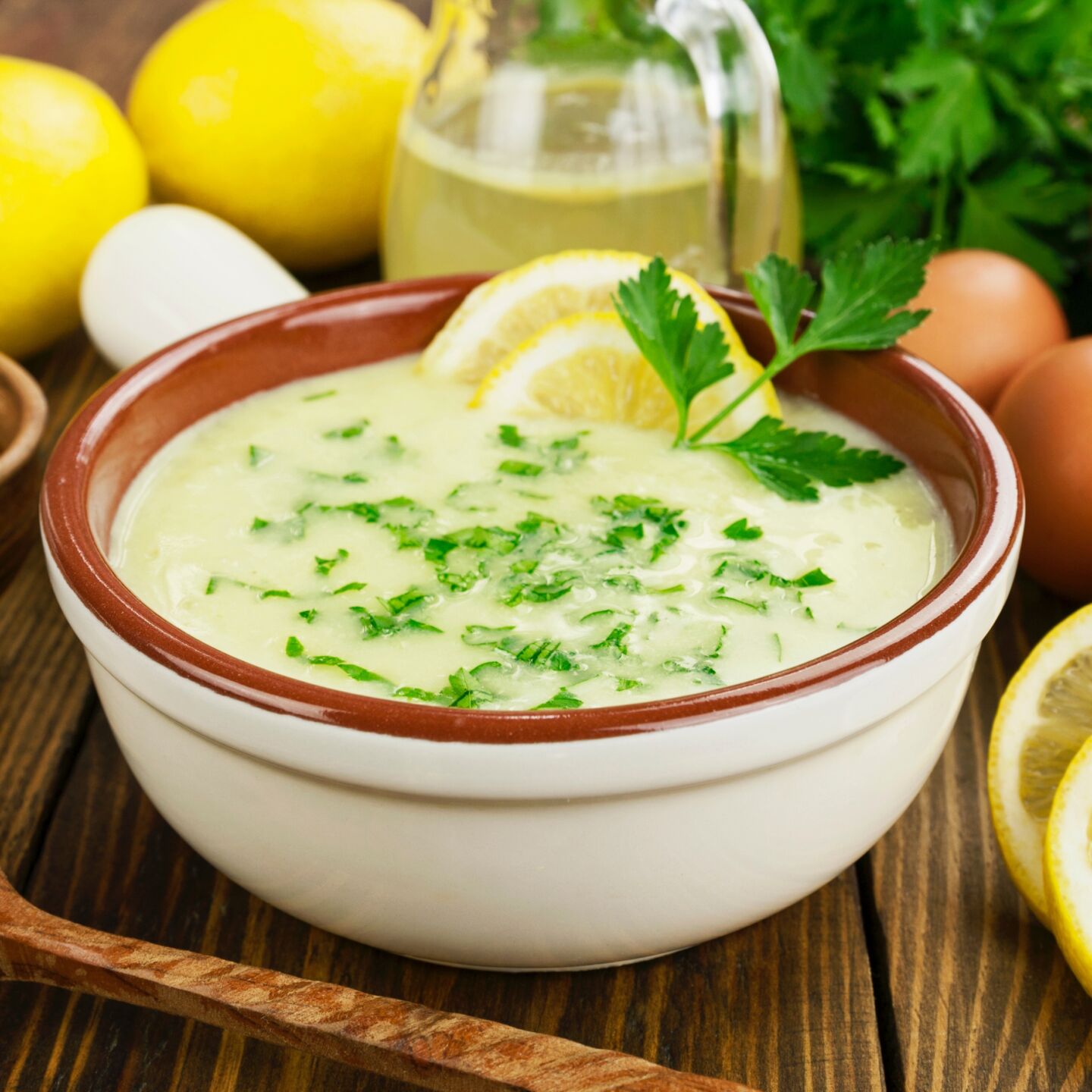 Experience the authentic flavors of Greek cuisine by pairing traditional Greek soups with delicious slices of Greek baklava. This combination promises an amazing journey to the sun-soaked shores of the Mediterranean.
They're made with super flavorful broths and chunky ingredients and can accommodate a host of your favorite soup toppings.
These Greek soup recipes will give you a dish for many occasions, from busy weeknight dinners to elegant dinners with your partner.
We start these delicious recipes with the classic Avgolemono, the Greek lemon chicken soup.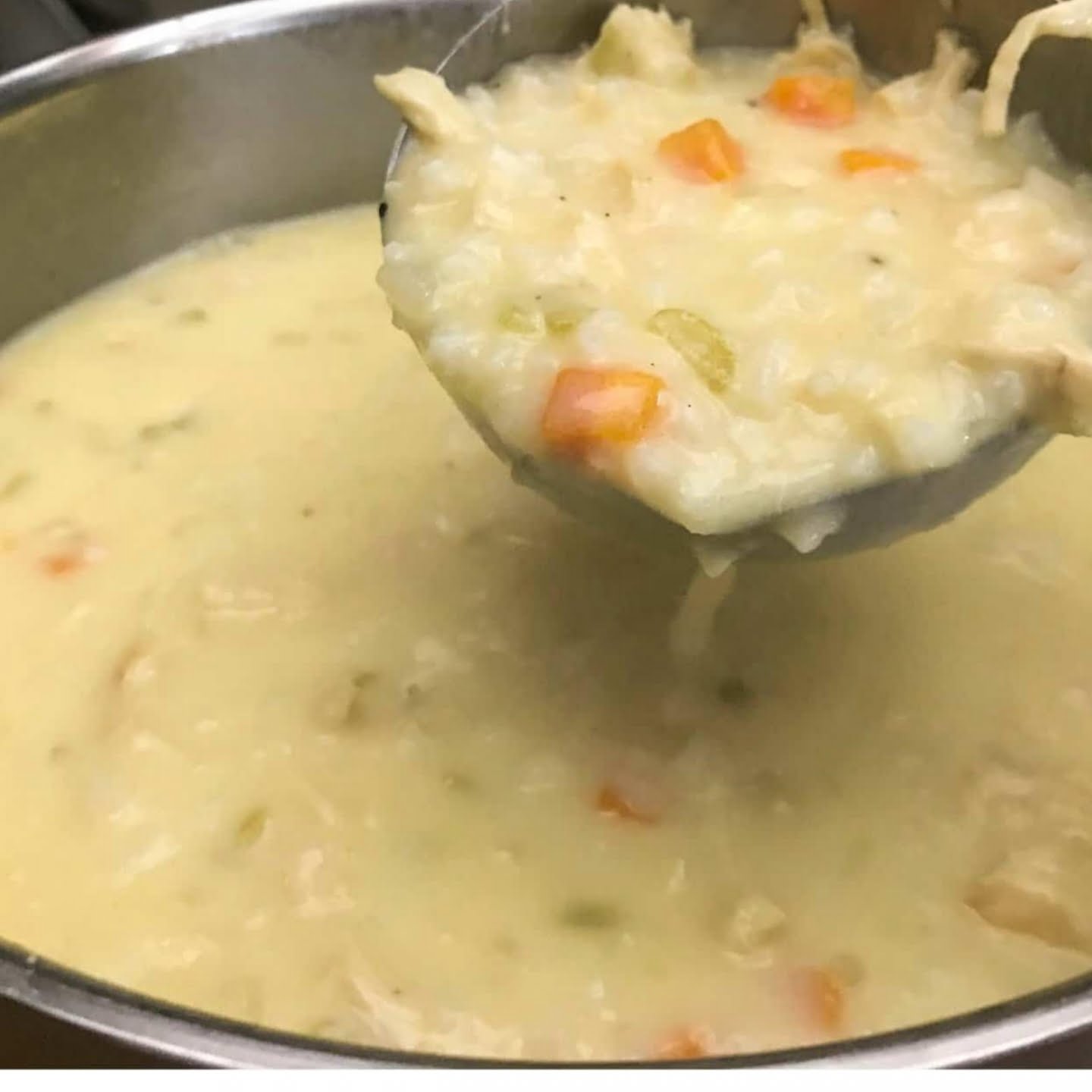 This traditional Greek soup is a favorite in many homes for its unique flavors and hearty ingredients.
The Avgolemono sauce is made with lemon juice, olive oil, chicken broth, onions, and eggs. Add cooked shredded chicken and rice to the mix, and you have a comforting dish ready.
It takes only 30 minutes to get this delicious soup on the dinner table, and you can add veggies like fresh dill, celery, and carrots to the mix. See this cream of chicken soup recipe made with simple ingredients in just 20 minutes!
When it comes to Greek soup cuisine, the Revithia tops the list of comforting soups on a cold night. It's an extremely easy soup to make with only nine required ingredients.
These include dry chickpeas, freshly ground pepper, vegetable stock, red onion, bay leaf, olive oil, lemon juice, oregano, and flour.
Serve this hearty soup warm with Greek village bread, and enjoy!
This Greek meatball soup stands out from any you've ever had with the addition of rice to the ground beef mix.
These meatballs are then cooked in a frothy Avgolemono sauce till they're tender and ready to eat.
Serve this delicious Greek meatball soup with a green salad, crusty bread, or cheese to enjoy!
The Greek lentil soup is the most comforting soup you can have with a variety of veggies and seasonings.
The savory soup requires simple ingredients, including tomato sauce, potatoes, medium-grain rice, bay leaves, carrots, celery, and garlic.
Add a dash of red wine vinegar for additional tangy and sweet flavors, and enjoy. This hearty lentil potato soup will also give you that comfort and warmth you crave!
You'll enjoy every bit of this hearty soup made with a host of delicious ingredients. It's the perfect Greek dish to have with crusty bread, feta cheese, or red wine.
The soup recipe calls for green beans, eggplants, oregano, green bell peppers, tomatoes, garlic, olive oil, and potatoes.
Top with fresh parsley or other fresh herbs of your choice to enjoy. For more vegetable soup deliciousness, try this easy chicken vegetable soup recipe.
As the name implies, this is one of the delicious soups that are only ever made during a holiday. This traditional food is for the Easter holiday to break the Greek's great lent.
This Greek food is made with lamb offal, lemon juice, finely chopped onion, fresh dill, Romaine lettuce, short-grain rice, sea salt, and green onions.
All of these are cooked in an Avgolemono sauce to complete the divine indescribable taste of the dish. Sprinkle pepper and top with other herbs to enjoy!
If you're looking for a satisfying dinner the whole family will love, this Greek bean soup is your best option. It's made with white beans in a flavorful broth to give you a hearty meal with bold flavors.
Some of the ingredients for this include extra virgin olive oil, yellow onion, cumin, sweet paprika, cayenne pepper, cannellini beans, and vegetable or chicken broth.
This amazing soup has a prep time of 30 minutes and should be served with rustic bread to enjoy! If you loved this Fasolada, you'd enjoy this white bean chicken soup too!
When you crave warmth and comfort during cold times, get your vegetables and fish fillet to cook this fantastic soup.
It takes only 30 minutes to cook, delivering flavors from carrots, celery, peppercorns, parsley stalks, leeks, potatoes, red onions, fish fillet, and lemon.
Serve this hot in a small bowl and garnish with fresh parsley to enjoy!
Not differing from the Greek beef soup, this delicious recipe gives you a thicker mix of beef, veggies, red wine, and seasonings. It's a bright savory stew that guarantees no leftovers.
For this stew, get beef chuck, brown sugar, tomato paste, balsamic vinegar, ground cinnamon, cloves, sweet onions, and pearl onions.
Cook for at least two hours and garnish with feta cheese to serve.
This delicious soup requires only a few simple ingredients to give you a savory dish you'll love to the last scoop.
These ingredients include canned tomatoes, granulated sugar, cloves, red pepper flakes, black pepper, dried oregano, orzo pasta, and dried oregano.
Serve warm, add salt to taste, and garnish with parsley or mint to serve!
With one pot and only five ingredients, you can get this amazing Greek soup ready in under an hour. It's rich in flavors, texture, and nutrients to give you the perfect satisfying meal for any occasion.
Ingredients for this dish include yellow potatoes, Greek olive oil, tomato paste, large tomatoes, minced garlic, and sea salt.
Serve with fresh parsley and ground black pepper to enjoy! If you enjoy potato soups, you should see our delicious easy potato soup with few ingredients recipes.
This dish is a simple combination of rice and spinach cooked in a tomato base. It's a rich soup that can be cooked in under an hour with a few simple ingredients.
These include long-grain rice, fresh spinach, spring onions, parsley, and tomato sauce. After cooking, let it sit for a few minutes, depending on how thick you want it.
Garnish with feta cheese or a squeeze of lemon to serve!
You can only use fresh ingredients in preparing this soup to give the most flavorful result. If possible, use fish only caught on the day you want to make this soup!
Your other fresh ingredients include carrots, zucchini, potatoes, onions, celery, ripe tomato, and fish stock.
Serve the delicious soup with lemon wedges, croutons, and crusty bread to enjoy!
The Greek Onion Soup gives the French version competition with the flavors, comfort, and warmth it delivers with each scoop. It requires simple ingredients to make and cooks for about an hour to give you a savory dish.
Ingredients for this include onions, garlic, fresh thyme, granulated sugar, vegetable stock, ouzo, bay leaves, pepper, flour, and feta cheese.
Serve the soup with baked croutons or bread to enjoy =.
Trahana is a type of pasta made with cracked wheat, flour, or semolina. When cooked in soups, it gives a thick and tasty result alongside a few other ingredients.
These ingredients include feta cheese, butter, milk, and salt to taste. You can choose between the sweet and sour trahana for the flavors you want in your dish.
Serve this simple dish with crusty bread to enjoy!
The flavors you can get from the combination of a few ingredients are unmatched when it comes to Greek soups.
This recipe is one of such Greek soups, combining leek, garlic paste, fava, vegetable broth, turmeric, bay leaves, and thyme sprigs. Ensure to cook till it's creamy and velvety before serving.
Drizzle with truffle and olive oils, and garnish with fresh cilantro.
This delicious stew incorporates fresh veggies and a few seasonings to serve as the perfect dinner in the middle of summer.
It takes ingredients, including fresh dill, potatoes, fresh or frozen peas, carrots, garlic, and onions. Cook till the potatoes are tender before serving.
Add salt and ground black pepper to taste, and serve with crusty bread or feta cheese.
Made with beef tripe and cow feet, this soup is an Easter classic in Greece!
It's a delectable soup incorporating vinegar, cumin seeds, rosemary, oregano, garlic, lemons, and bay leaves. You can have this cooked in just thirty minutes with a pressure cooker.
Serve with paprika to enjoy!
This simple but rich Greek tomato soup is what you want to have on a busy weeknight. With the addition of feta and basil, it's one of the perfect Greek soups to have during summer.
The flavors in this soup come from yellow bell pepper, fresh herbs, vegetable broth, bay leaf, oregano, and garlic. For a little kick, add red chili pepper flakes.
Serve with a sprinkle of feta cheese, and enjoy! Tomato soups are absolutely amazing, and this fantastic tomato bisque is no less.
Of all the Greek soups, this is probably the healthiest and most satisfying, with the varieties of vegetables used.
These include fresh cabbage, dill, thyme, potatoes, zucchini, and carrots. They're super simple to cook and take less than 40 minutes to get ready.
Serve with crusty bread, and enjoy!
Greek Soups Takeaway
Greek cuisine holds a special spot in the hearts of many, and these delicious soup recipes will make you love it more. The soups are super easy to make, require inexpensive ingredients, and consume no time at all. Make a delicious bowl for yourself and experience warmth and comfort at its best!
🍳 Related Recipes
If you're done exploring Greek soups, these Mexican soup recipes and Asian soup recipes promise you better flavors in your soup bowl!
If you like Greek cousine, you should try one of these fantastic greek recipes including my Greek pizza and Greek baklava recipe that are perfect for any time of the day.
Love this recipe? Please leave a 5-star 🌟rating in the recipe card below and/or a review in the comments section further down the page.

Try one of my comfort dinner recipes for your next family meal! And if you have any questions, I'm here to help!