Make your salad extra delicious with these amazing salad toppings! From crunchy salad toppings to creamy and healthy, we have the most irresistible recipes to share with you.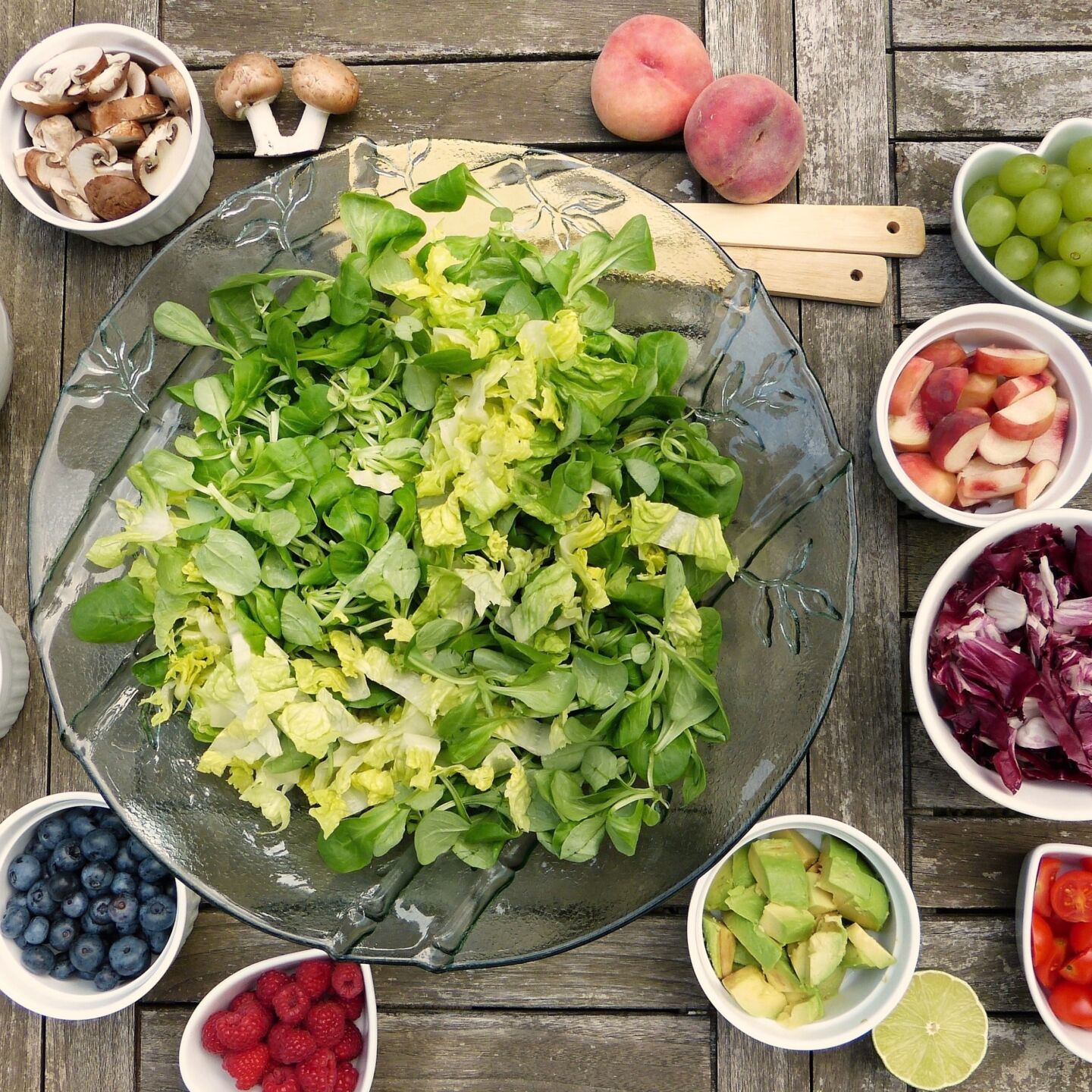 These great salad toppings include fresh and dried fruits, vegetables, nuts, cheese, and even cooked meat.
You'll never go back to eating your salad plain with these yummy salad topping ideas.
Starting our favorite salad toppings is the amazing Greek Tzatziki sauce, a healthy salad dressing packed with nutrients and extra juiciness for your salad dishes.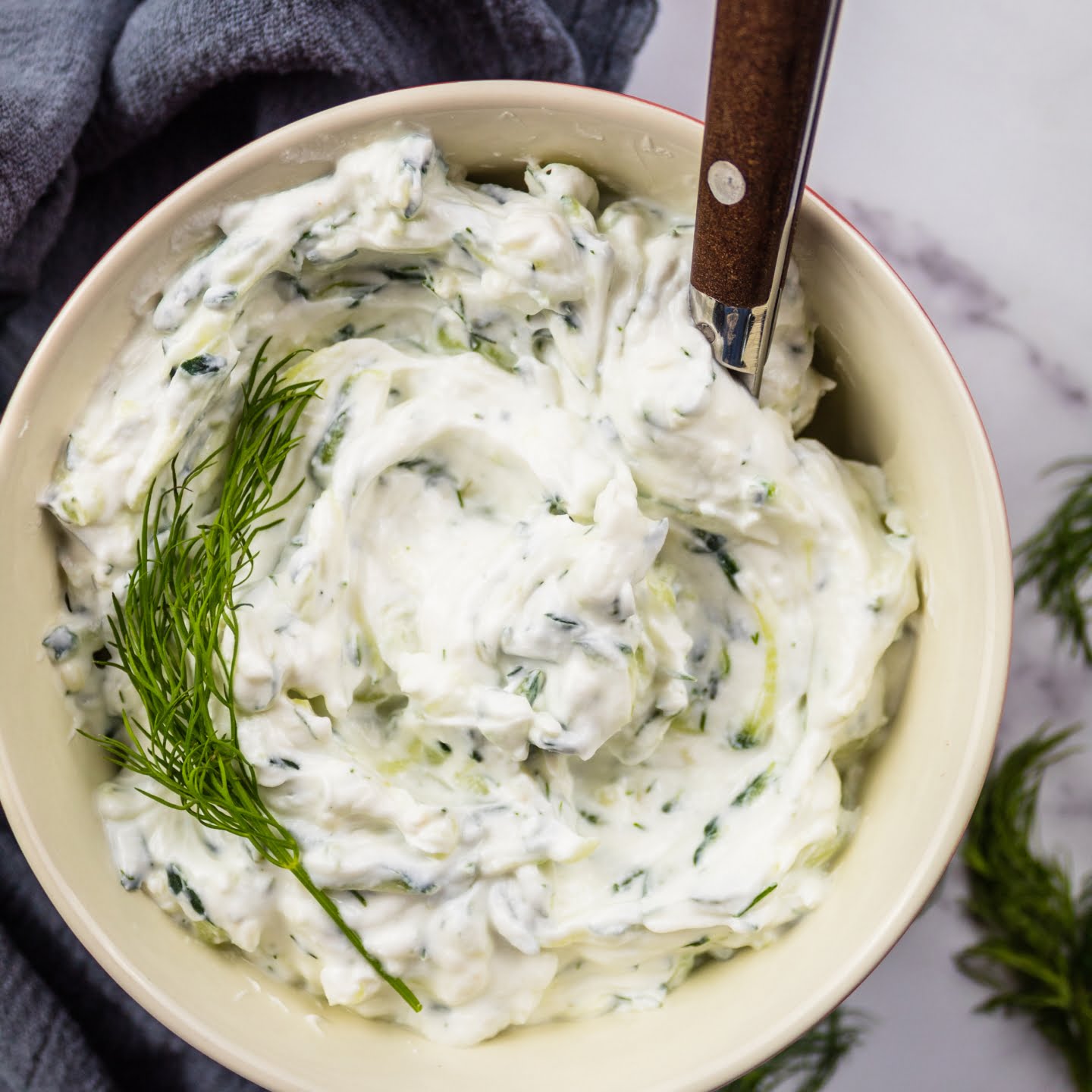 Make your salad dish the most refreshing and flavorful with this unbeatable Tzatziki sauce.
It's a simple sauce packed with Greek yogurt, cucumber, garlic, extra virgin olive oil, fresh dill, and kosher salt.
Garnish with fresh dill, and enjoy.
Depending on the flavors you want to be added to your salad, you can use variants like grape and cherry tomatoes.
Slice the tomatoes and drizzle with an edible oil or syrup of your choice.
Sprinkle salt and pepper if desired and place on your salad.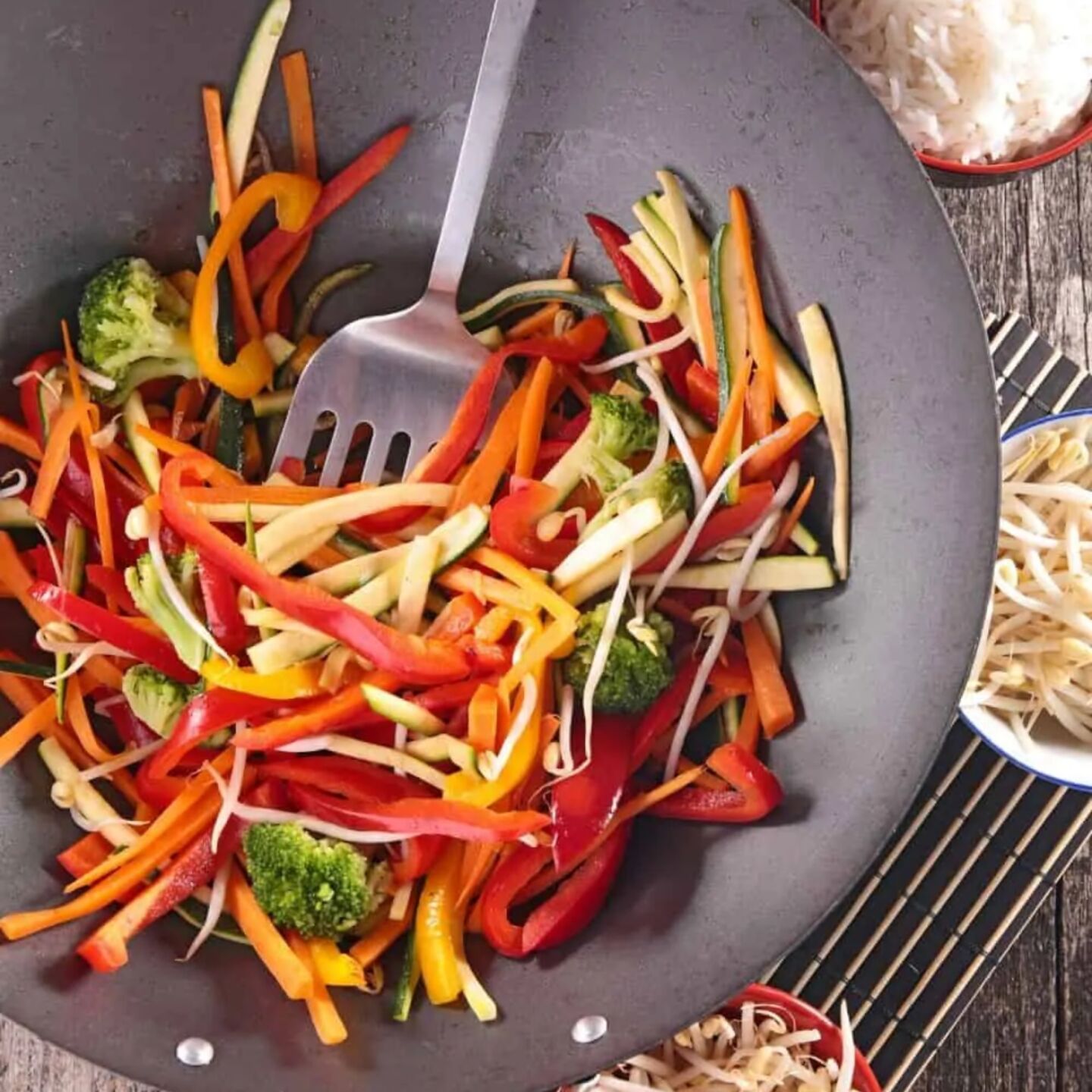 Green, red, or yellow bell peppers, when roasted or "air-fried," can add a satisfying crunch to your salad dishes.
They make the perfect crunchy toppings, especially if you want a spicy kick to your salad.
You also have the choice to add them raw to your salad bowl to enjoy.
Oven-roasted veggies are a popular salad topping that gives a bright, colorful, and delicious addition to your salad.
These veggies can act as a side dish to your salad, and they're super easy to make.
This recipe combines sweet potatoes, squash, asparagus, brussels sprouts, and red onions with seasoning. It takes about an hour to get ready and serve to eat.
Fresh berries and fruits are a favorite salad topping, adding a fresh summer taste to your salad dish.
Many fresh berries are packed with vitamin C to give an array of health benefits.
So, toss your favorite berries onto your salad dish next and enjoy!
If you're a fan of wild rice, barley, millet, brown rice, amaranth, and more, you should incorporate them as salad toppings for a well-balanced meal.
Cooking these grains is relatively easy, and they add so much flavor to your salad bowl.
Add a handful of them to your next salad, and enjoy!
Enjoy these leafy greens on your salad with their sweet and mild flavors to complete your salad dish.
The simple recipe combines olive oil, lemon juice, unsalted butter, and garlic to give a delicious flavor.
You only need 15 minutes to prepare this and serve it on salad.
Give your salad a crunchy texture with these oven-baked bacon bits.
A pound of bacon is all you need to cut into pieces and bake for five minutes before incorporating it into your salad recipe.
Drain on a paper towel and toss it onto your salad to enjoy.
The tanginess and rich aroma of Feta cheese make it an absolutely exciting topping for salad.
Marinate the cheese in fresh herbs, pepper, and olive oil to have a delicious salad bowl for any occasion.
You can use the marinade as a salad dressing for an irresistible dining experience.
The refreshing and sweet flavor of these dried cranberries makes them a suitable salad topping during summertime. It's one of the healthy salad toppings you can make with only two ingredients, including cranberries and sugar.
Dry them in an oven or dehydrator and store them for whenever you want a salad. If you have leftover chicken in your fridge, get it out and chop it into pieces to go with the dried cranberries.
Get more amazing toppings and dishes like this with these easy recipes with shredded chicken.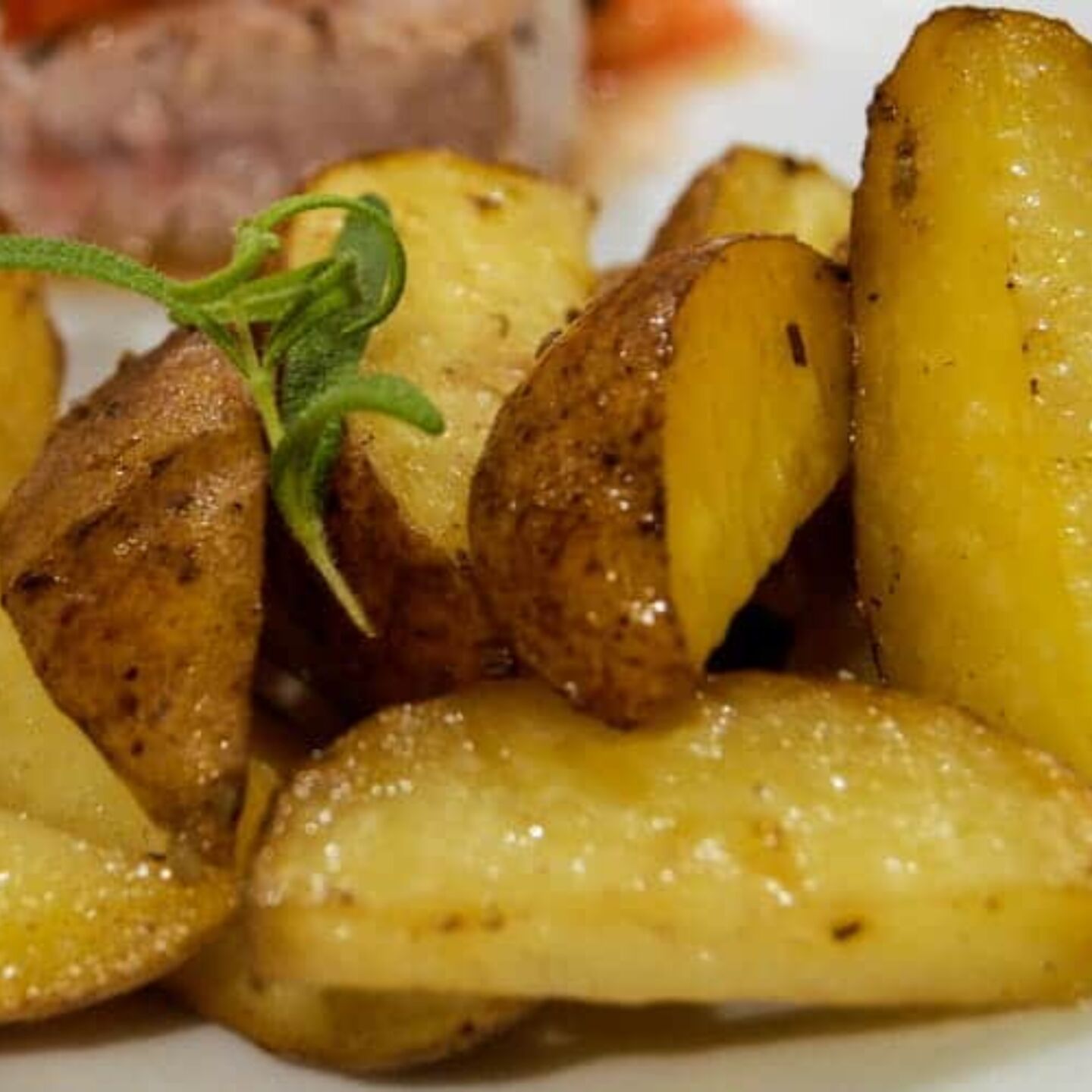 This has an unmatched delicious taste that'll take your salad dish over the top. Sliced russet or sweet potato is roasted to a perfect caramelized crust to please your taste buds as you eat over salad.
The seasonings are kept simple, and it takes about an hour to get them ready!
If you prefer Hsselback potatoes, check out our roasted Hasselback potatoes recipe.
When it comes to salad dressings, this cilantro sauce is the recipe that will leave a good impression.
The creamy texture and refreshing flavors make it perfect for taco salads, pita chips, and tortilla chips.
It's easy to make with fresh cilantro, lime juice, olive oil, salt, and garlic. You only need your food processor for five minutes to get this ready.
This is one of the salad dressing ideas you'll never regret, with the depth of flavor it adds to your salad.
It requires only five ingredients, including lemon juice, mayonnaise, Dijon mustard, honey, and cayenne pepper.
Toss your salad in the delicious sauce and enjoy.
Packed with vitamins and minerals, avocados are a delightful option with healthy fats to add to your salad ingredients.
They're super easy to make with halved avocados, olive oil, salt, and pepper.
It takes only 15 minutes to make and should be served immediately with salad.
When it comes to protein salad toppings, hard-boiled eggs are the perfect options to put on your salad.
For an easy peel, add vinegar and salt to the water, and boil for at least ten minutes.
Peel and slice the eggs to put on your mixed greens. You'll especially enjoy this topping with this amazing broccoli salad.
This sticky and sweet honey garlic salmon trumps smoked salmon to enjoy with your salad.
It's one of the salad recipes you can put together in just fifteen minutes with a handful of ingredients.
Garnish the salmon with parsley and place it on top of your salad dish to enjoy.
These olives are marinated in oil, lemon juice, and seasoning to give your salad an irresistible flavor.
The marinade can be used as a salad dressing as you serve the olives on top.
It takes only 20 minutes to get this together, and it can last for months in your fridge.
Get a load of flavors and nutrients as you top your salad with this delectable dish.
The golden brown deliciousness requires a handful of pantry ingredients to make in only 40 minutes.
Bake till they're golden brown, sprinkle with cinnamon, and toss in your salad to enjoy.
Kidney beans and black beans are amazing sources of plant protein, and cooking them is super easy.
You can cook on a stovetop with just bay leaves and salt and wait for the beans to cool and dry before mixing them with salad.
You're free to add additional seasonings for more flavors.
Break the boring salad rut with the nutty flavor of these candied walnuts.
They're baked to crispiness to give the perfect irresistible crunch to your salad dishes.
The recipe calls for brown sugar, cinnamon, salt, and walnut halves. You'll have it ready in 35 minutes!
Croutons are an irresistible garlicky salad topping, giving you a crunchy texture to enjoy with your greens.
The ingredients for this include garlic loaf, butter, and ranch salad dressing. Bake for about 30 minutes until golden brown to serve.
Chow mein noodles are the toppings you want on a chicken salad with jalapeno and bacon, guaranteeing no leftovers with their wholesome flavors.
It's a delicious side dish that accommodates lots of veggies and should be garnished with green onions to serve.
This is a creamy dressing made from sesame seeds to greatly enhance your salad flavors.
It also pairs perfectly with pita chips, tacos, and nachos and requires only sesame seeds and oil to make.
It takes only 15 minutes for preparation and can be stored in the fridge for a long time.
Your festive spread isn't complete without a salad, and you can top that with roasted pumpkin seeds.
The super simple crunchy salad toppings take pumpkin seeds, ranch dressing mix, and canola oil.
Roast for 30 minutes until they're golden brown, to enjoy.
Ranch dressing is a classic salad addition that has won many hearts.
You can make yours from scratch with fresh herbs, sour cream, mayo, vinegar, and buttermilk.
Add black pepper to taste and toss the salad in to enjoy.
Whole roasted in cinnamon, honey, cayenne pepper, sugar, honey, and olive oil will have you licking your salad bowl clean.
Roast for only 15 minutes and spread into a single layer on your salad to enjoy.
Craving a refreshing salad in the middle of summer?
Add these dried mango strips on top of your salad to satisfy your cravings!
You'll be drying these strips by baking them in an oven for at least 3 hours.
Make the most out of your summer-inspired salad with this fantastic strawberry puree. It's a gluten-free dressing that requires only five ingredients.
These include fresh strawberries, lemon zest, sugar, lemon juice, and a pinch of salt.
Spread over salad and store leftovers in the fridge.
Guacamole is a super-versatile sauce that can be used for dipping and dressing your salad.
The simple dressing incorporates jalapenos, tomatoes, onions, cilantro, and lime juice.
It takes only ten minutes to make and should be enjoyed immediately with your salad.
The refreshing flavors of the fruits and the tanginess of the feta cheese combine to give your salad an unrivaled profile flavor.
The salad topping takes only five ingredients, and you can garnish it with sea salt to enjoy.
Apples and cinnamon combine with goat cheese to give a blend of flavors that makes your salad just irresistible.
Add lemon juice, brown sugar, and nutmeg to the dish to enjoy.
For extra crunchiness, add chopped nuts. This topping pairs perfectly with pear, beet, and goat cheese salad.
Edamame is a super healthy salad topping that you can make in one saucepan.
It takes only ten minutes, combining ingredients such as garlic, soy sauce, ginger, and edamame.
Garnish with sesame seeds and chili flakes to enjoy.
This stir fry incorporates soy sauce, brown sugar, peanut oil, and bean sprouts to spread over your salad.
The simple dish takes only 15 minutes to make, and you should add salt to taste before serving.
Make your salad tasty and sweet with this amazing dried apricot jam. The delicacy is made with dried apricots, sugar, lemon juice, and lemon zest.
Cook for only 20 minutes and store in a jar to refrigerate.
Bring it out to room temperature to spread on your salad, and enjoy. Have a swell time eating this jam with the super sloppy Frito salad.
This pearly dish is cooked with chicken stock to give an extra layer of flavor to your salad.
It's a delicious addition that supplies your taste buds with savory and refreshing flavors when tossed with lemon zest, mint, parsley, and peas.
Serve the fluffy couscous over salad to enjoy.
With only a food processor, you can make this creamy and smooth sunflower dressing for your salads.
It requires only four ingredients, including sunflower seeds, oil, honey, and sea salt.
Toss your salad in the butter and enjoy.
The tanginess and sweetness of this balsamic vinaigrette will make it your new favorite recipe on the first try.
This vinaigrette takes aged balsamic vinegar, extra virgin olive oil, Dijon mustard, honey, thyme, and clove.
Add salt and thyme as desired.
Salad Toppings Takeaway
These salad toppings are all you need to make the most of your salad dishes on virtually any occasion. They're inexpensive to make and cover a wide range of flavors to incorporate into your salads.