Enjoy the most refreshing and savory salads with these easy summer salad recipes! These summer salads come with refreshing and savory tastes to make the best light meals and side dishes.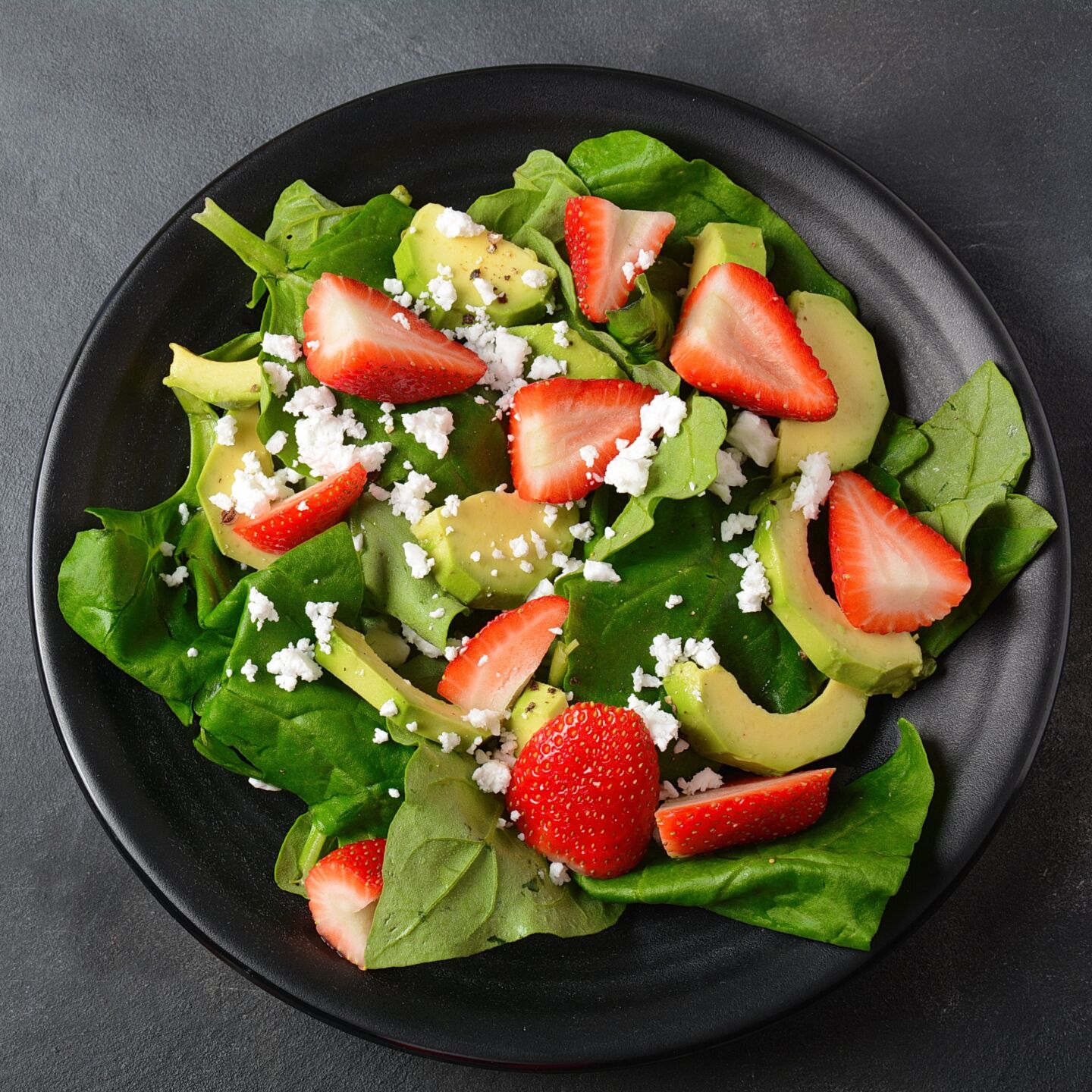 On this recipes list, you get delicious summer salads, including varieties with pasta, fruits, nuts, and fantastic creamy dressings. So, whether with your families or at social gatherings, you definitely want to give these salads a try.
For those gatherings, you want to start with this amazing rice salad. A quick meal and side dish with lots of delicious flavors and perfectly crunchy vegetables.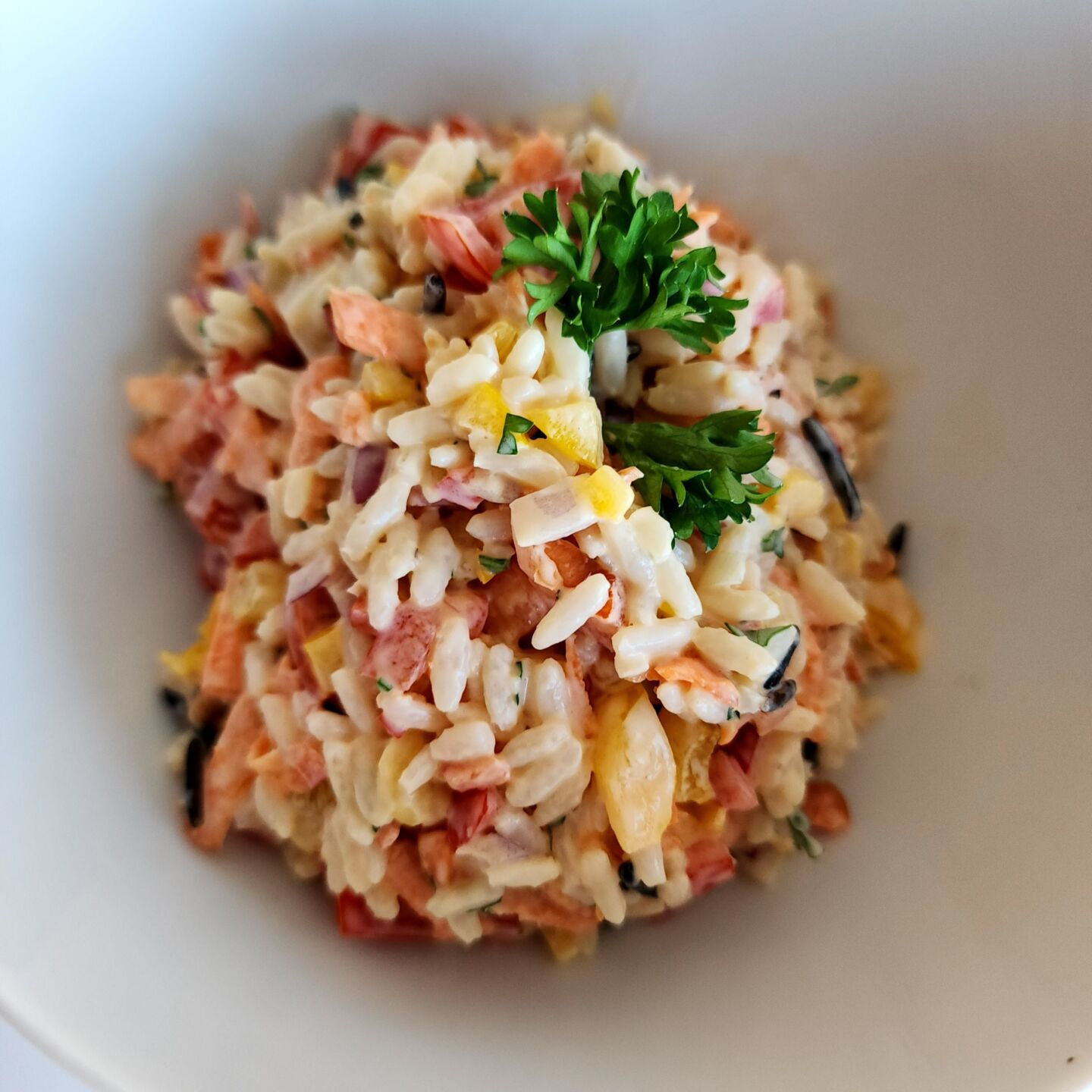 This is the ultimate summer salad recipe, giving you unmatchable flavors from jasmine rice, mayonnaise, and fresh vegetables.
It's an Italian recipe that uses other ingredients such as juicy tomatoes, bell peppers, parsley, and red onion,
It's best enjoyed cold, so refrigerate for at least 30 minutes before serving.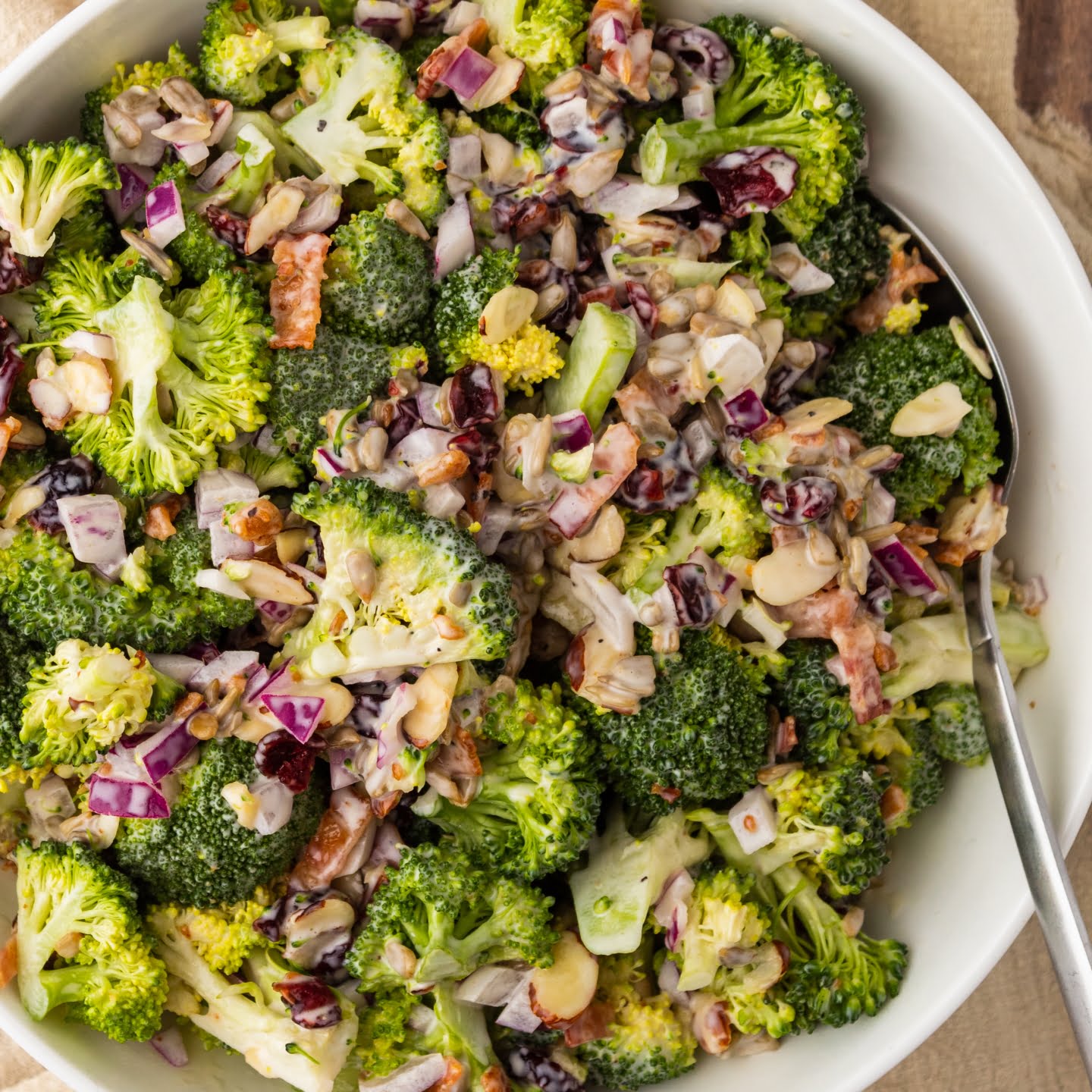 For your dinner and holiday party appetizers and side dishes, this fresh broccoli salad is your go-to!
It's the perfect salad made with crunchy veggies, sweet cranberries, and a yummy creamy dressing made with mayo.
It takes only 15 minutes to cook and should be served chilled.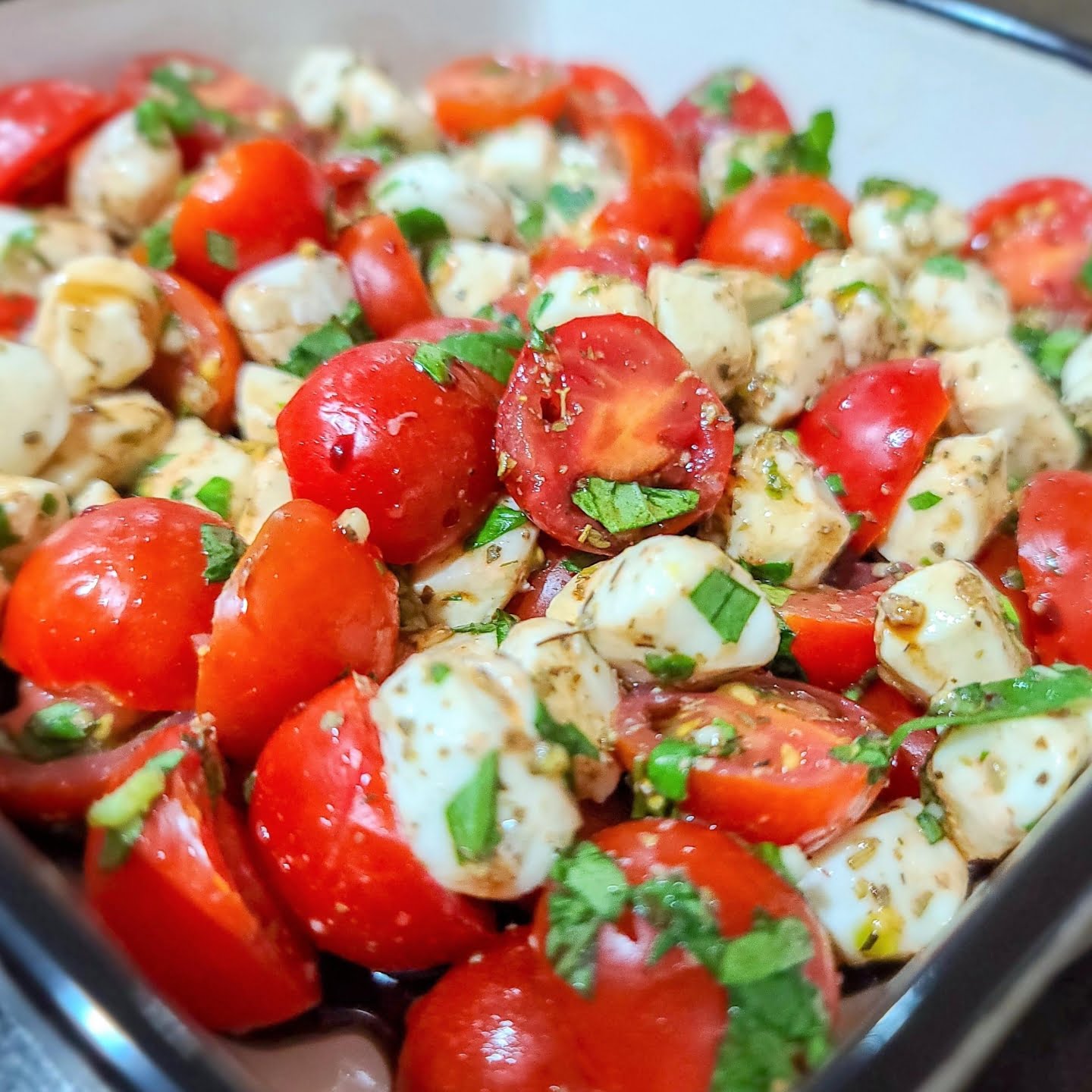 If you want an absolutely refreshing salad, this tomato basil mozzarella recipe is the one for you!
It's made with juicy cherry tomatoes, fresh mozzarella pearls, garlic, fresh basil, Italian seasoning, and balsamic vinegar.
Serve and enjoy this classic Caprese salad immediately.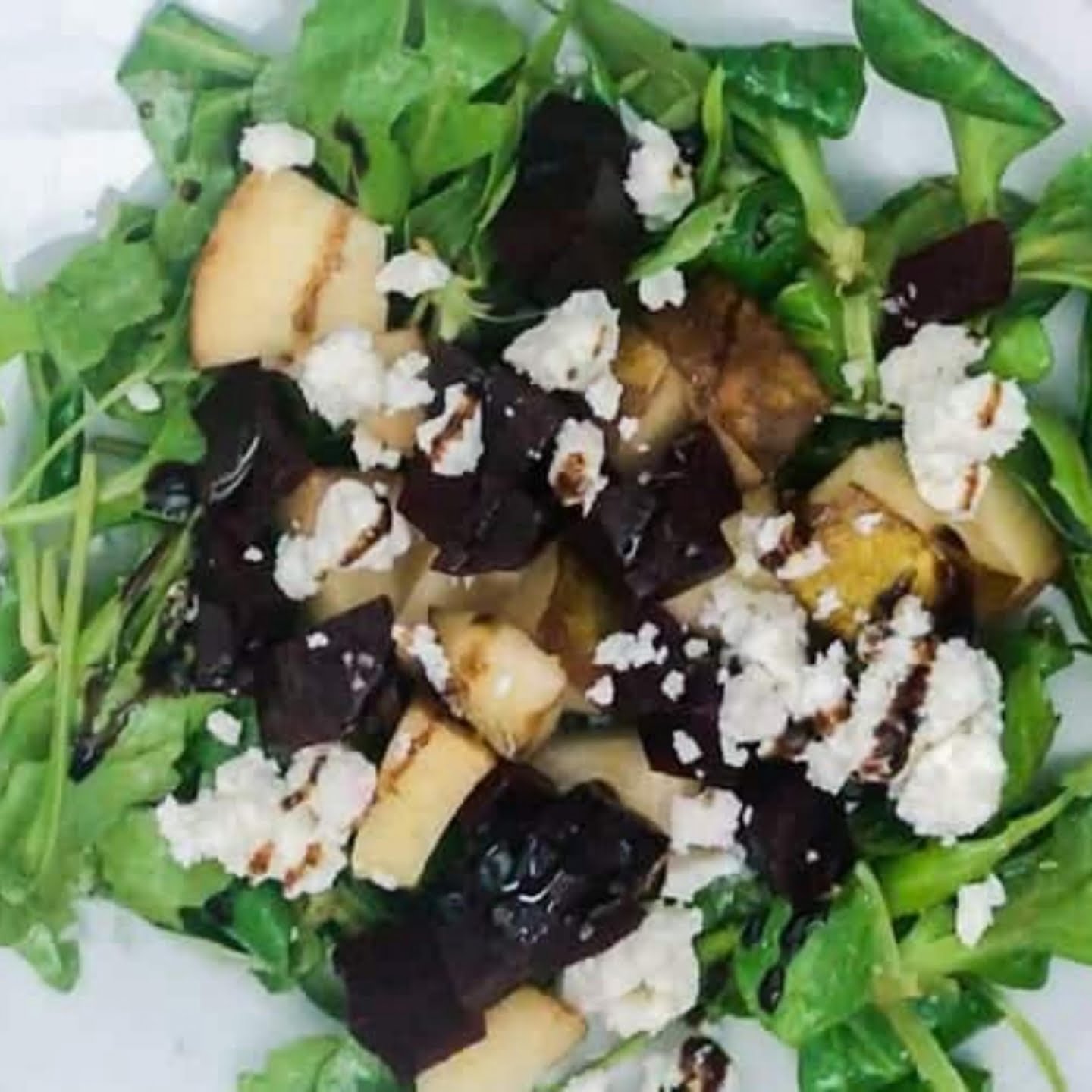 4. Pear, Beet, and Goat Cheese Salad
This salad is beyond delicious, with balanced sweet and tart flavors from simple ingredients.
The salad incorporates a homemade balsamic vinaigrette, creamy goat cheese, beets, field greens, and pears.
Drizzle the salad with a balsamic glaze and sprinkle with grainy salt.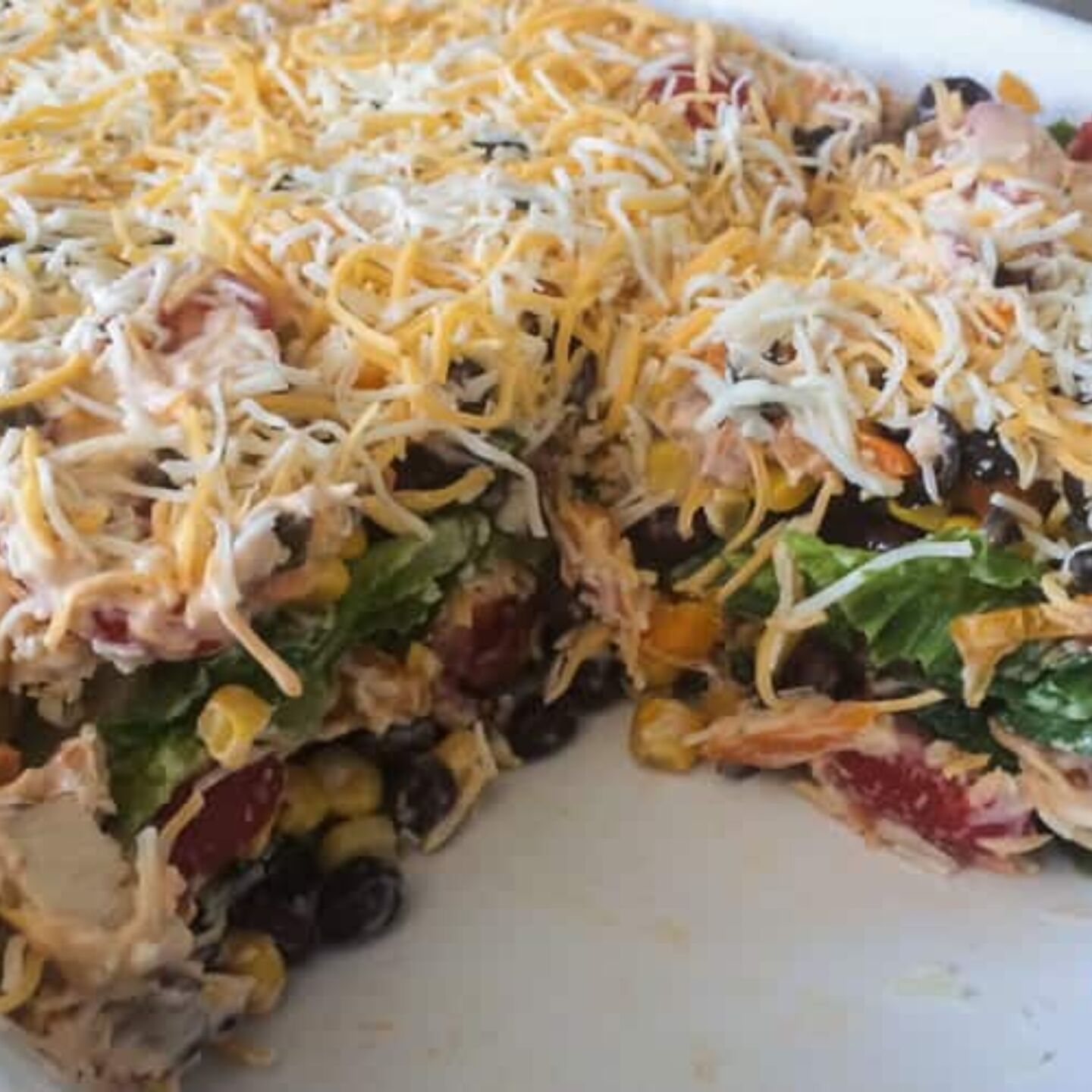 5. BBQ Ranch Chicken Layer Salad
You'll enjoy this salad with its amazing zesty flavors from a creamy ranch and BBQ dressing.
It's easy to make in just 20 minutes and takes simple salad ingredients.
Be sure to refrigerate overnight to enjoy the salad cold.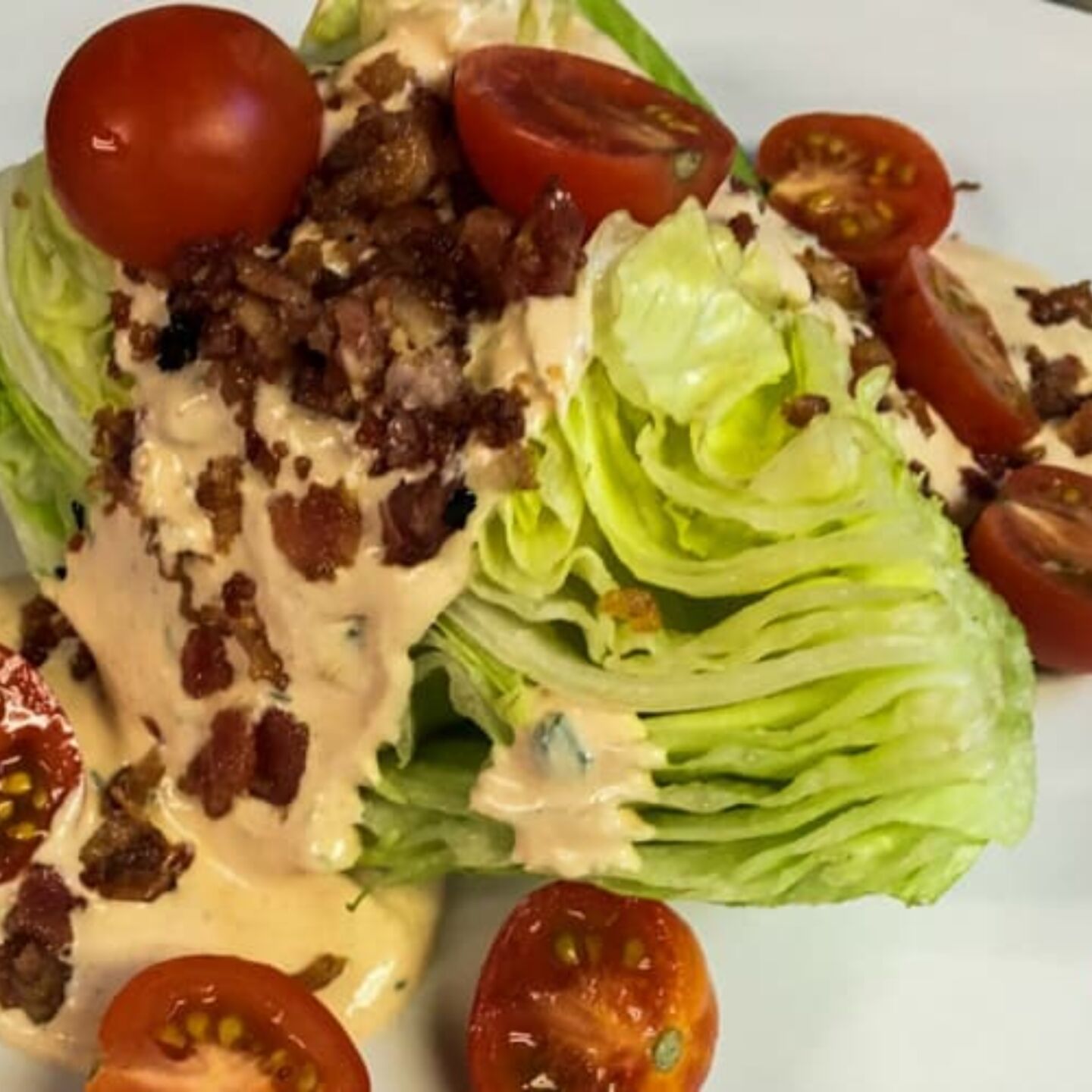 6. BLT Wedge Salad With Chipotle Ranch Dressing
With its crispiness and crunchiness, this is one of the salad recipes to start the day. It gives you flavors from your typical BLT sandwich but without the bread.
Pour a good amount of the ranch dressing over the salad and top with crumbled bacon and cherry tomatoes.
Serve warm for the best experience.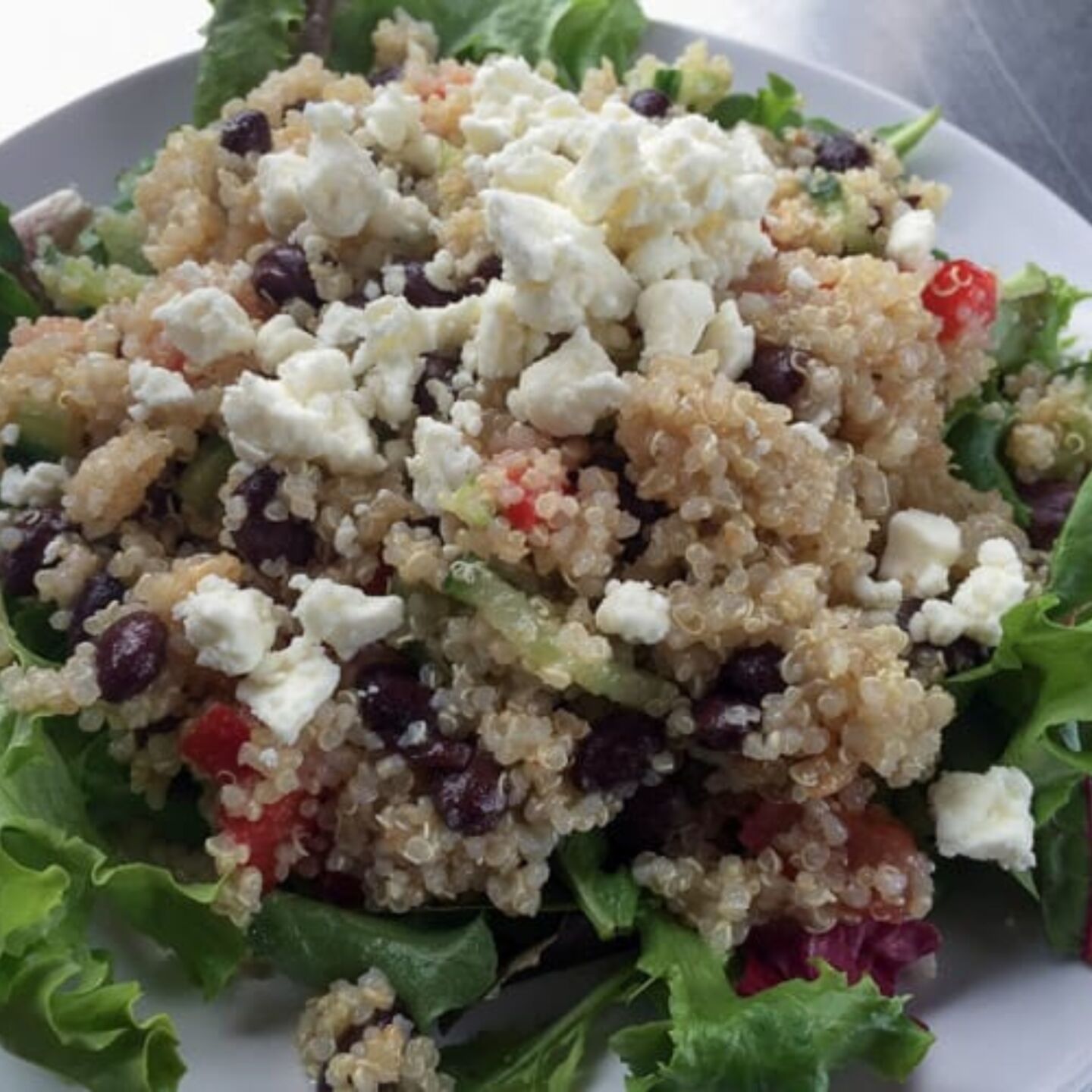 7. Quinoa Salad With Black Beans, Feta, and Lemon Garlic Dressing
The lemon garlic dressing is everything you need to enjoy a refreshing salad in the middle of summer. It makes a good lunch and dinner with a handful of ingredients.
Some of these include field greens, feta cheese, black beans, quinoa, red pepper, and cucumber.
Serve the salad chilled.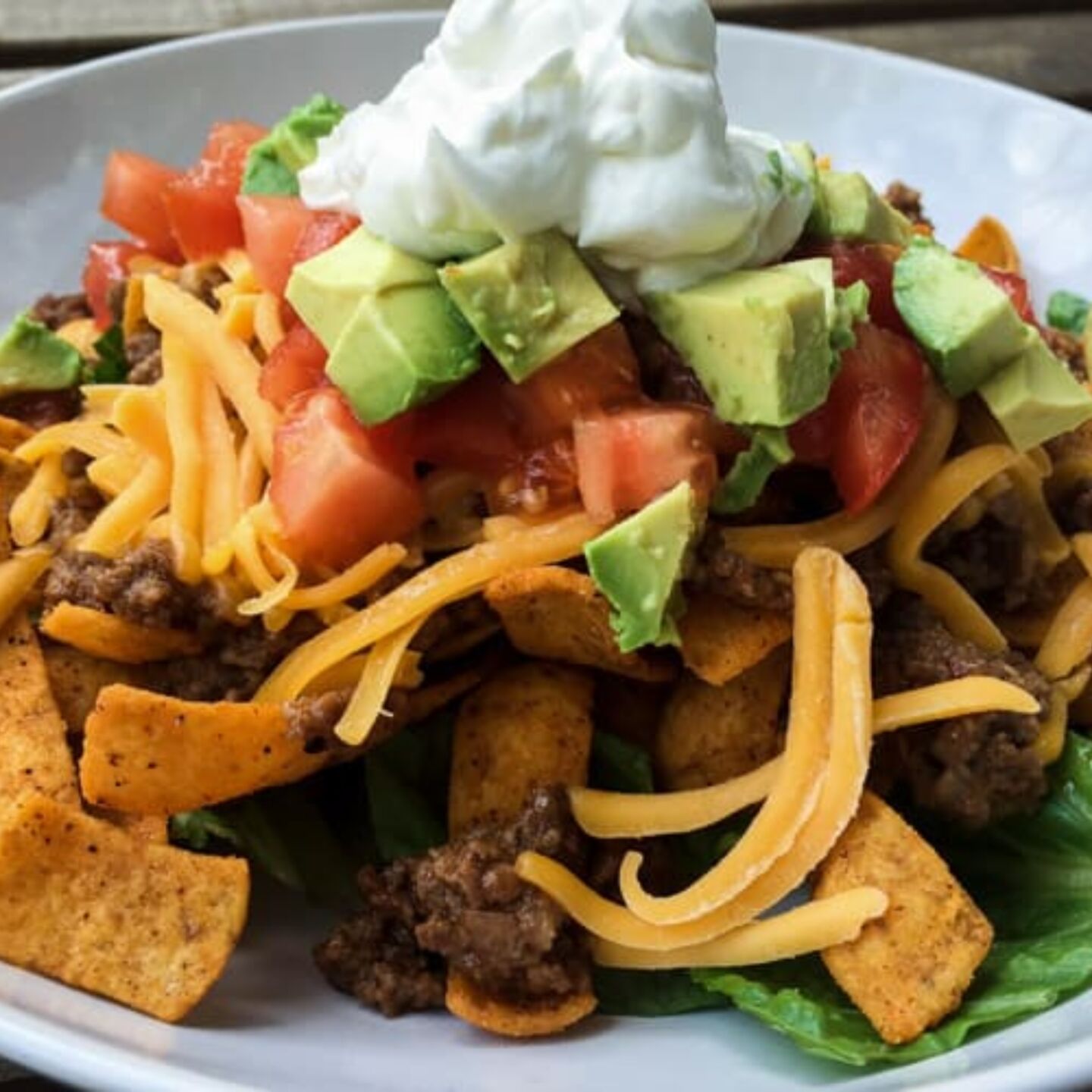 Get romaine, Fritos, sloppy joe, cheddar cheese, avocadoes, jalapenos, and sour cream to make this salad.
It's one of the classic summer salads that accommodates as many ingredients to suit your taste.
Add your favorite salad toppings and enjoy!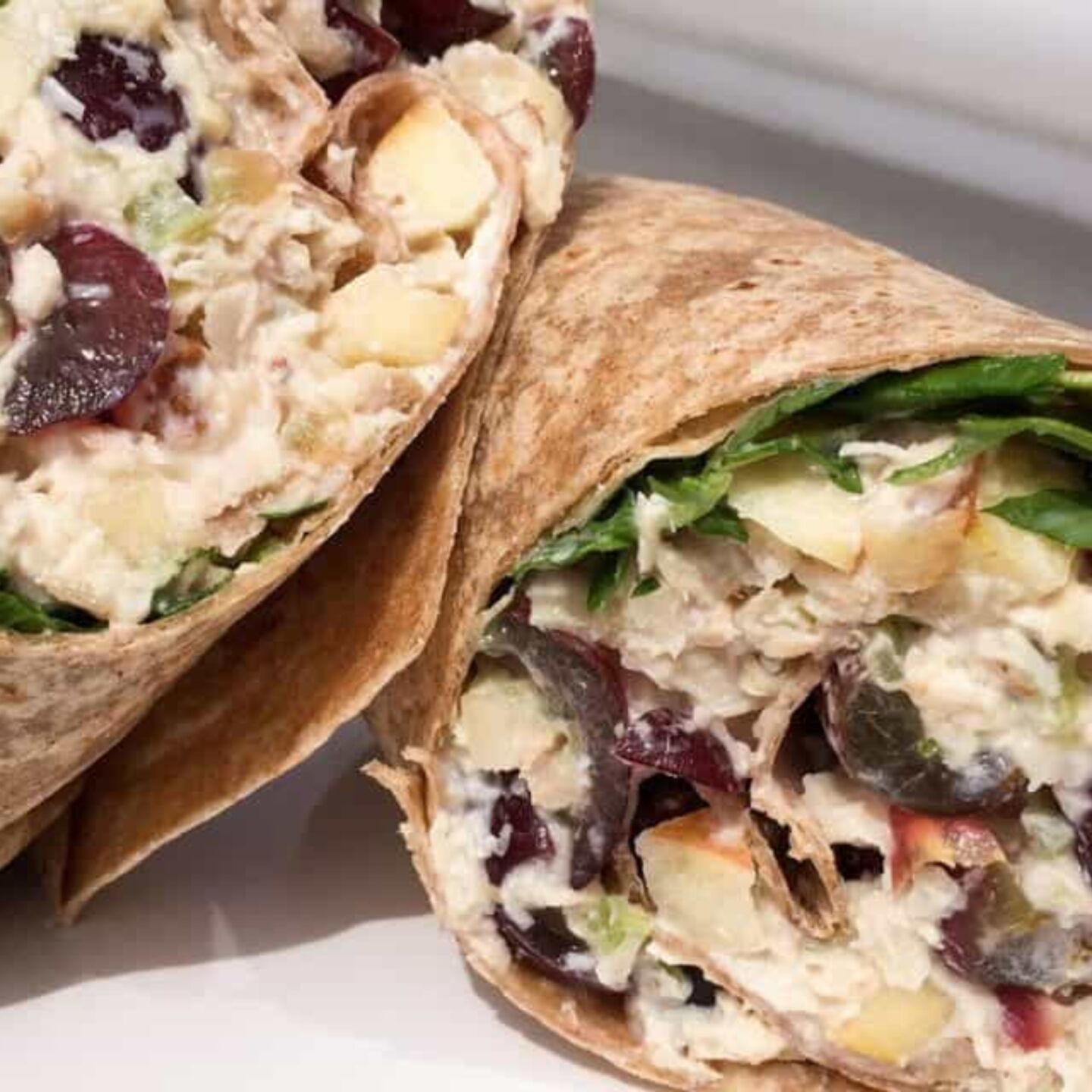 This is a quintessential summer salad with lots of fruits and vegetables to keep you refreshed.
You can make it in just 20 minutes with ingredients such as chicken, apples, grapes, walnuts, lemon juice, arugula, watercress, raisins, and Greek yogurt.
You need only your food processor to have this delicious salad ready to eat.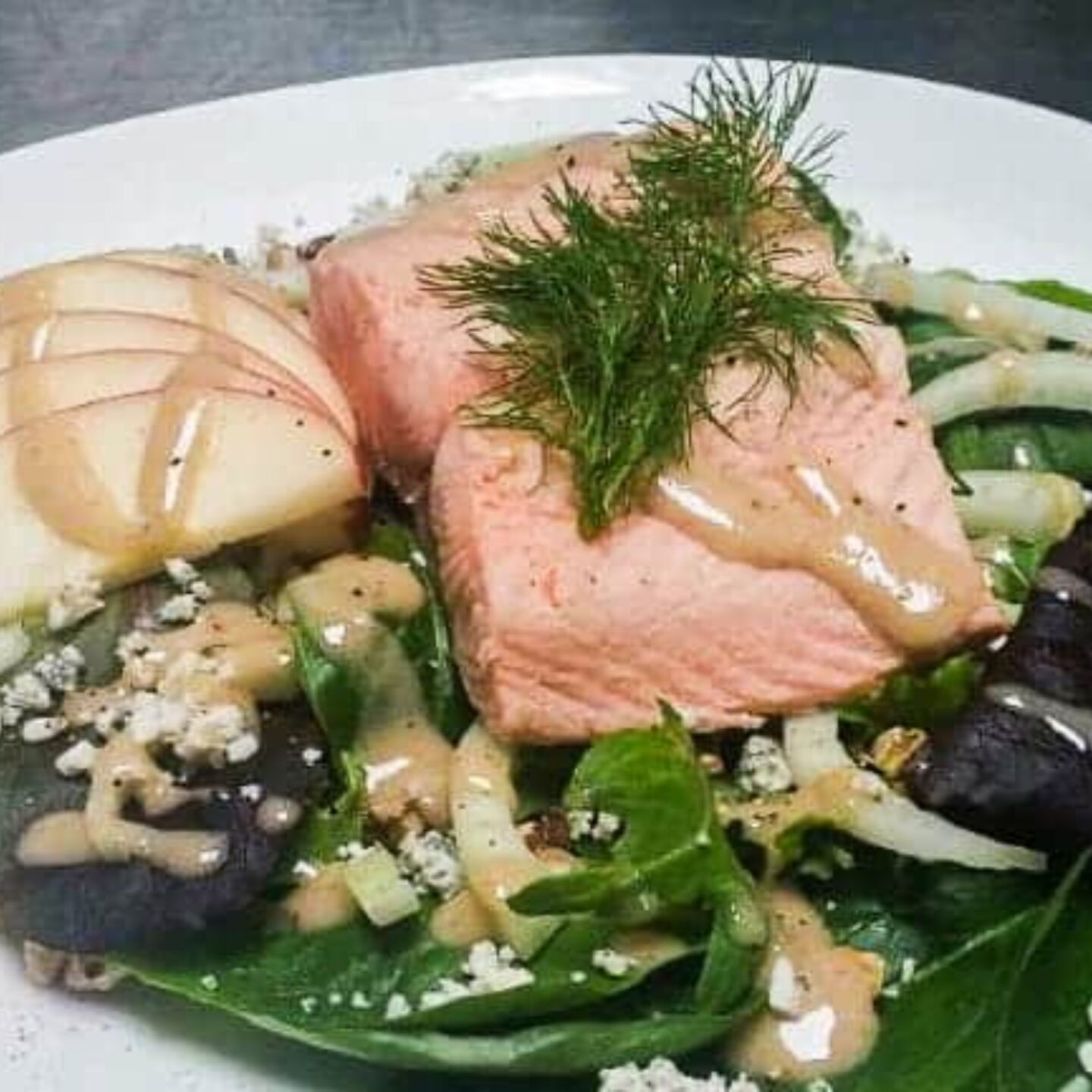 10. Poached Salmon Salad With Apples, Fennel, And Blue Cheese
Whether during summer or fall, this salad is the perfect dish for bonding with the fall.
It incorporates a delicate flavor from salmon, together with naturally sweet flavors from crisp apples, star anise, walnuts, rice vinegar, fennel, and sugar.
Top the salad with blue cheese and drizzle with a cherry vinegar dressing.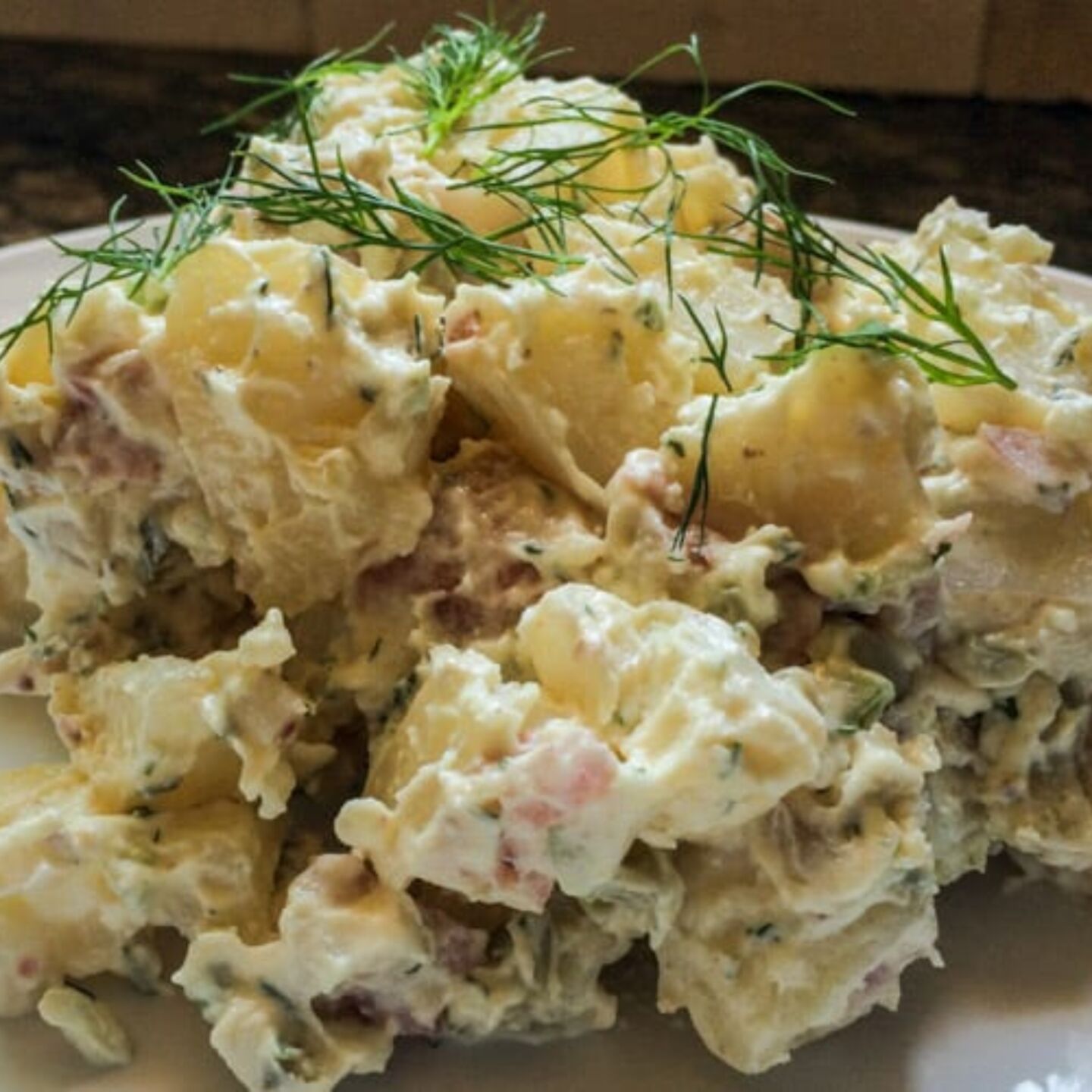 The best summer salads aren't complete without the classic potato salad.
This version of the hearty salad gives you creamy potatoes with delicious ingredients like dill, ground mustard, dill pickles, mayo, kosher salt, and red bliss potatoes,
Refrigerate the potato salad for at least two hours before serving.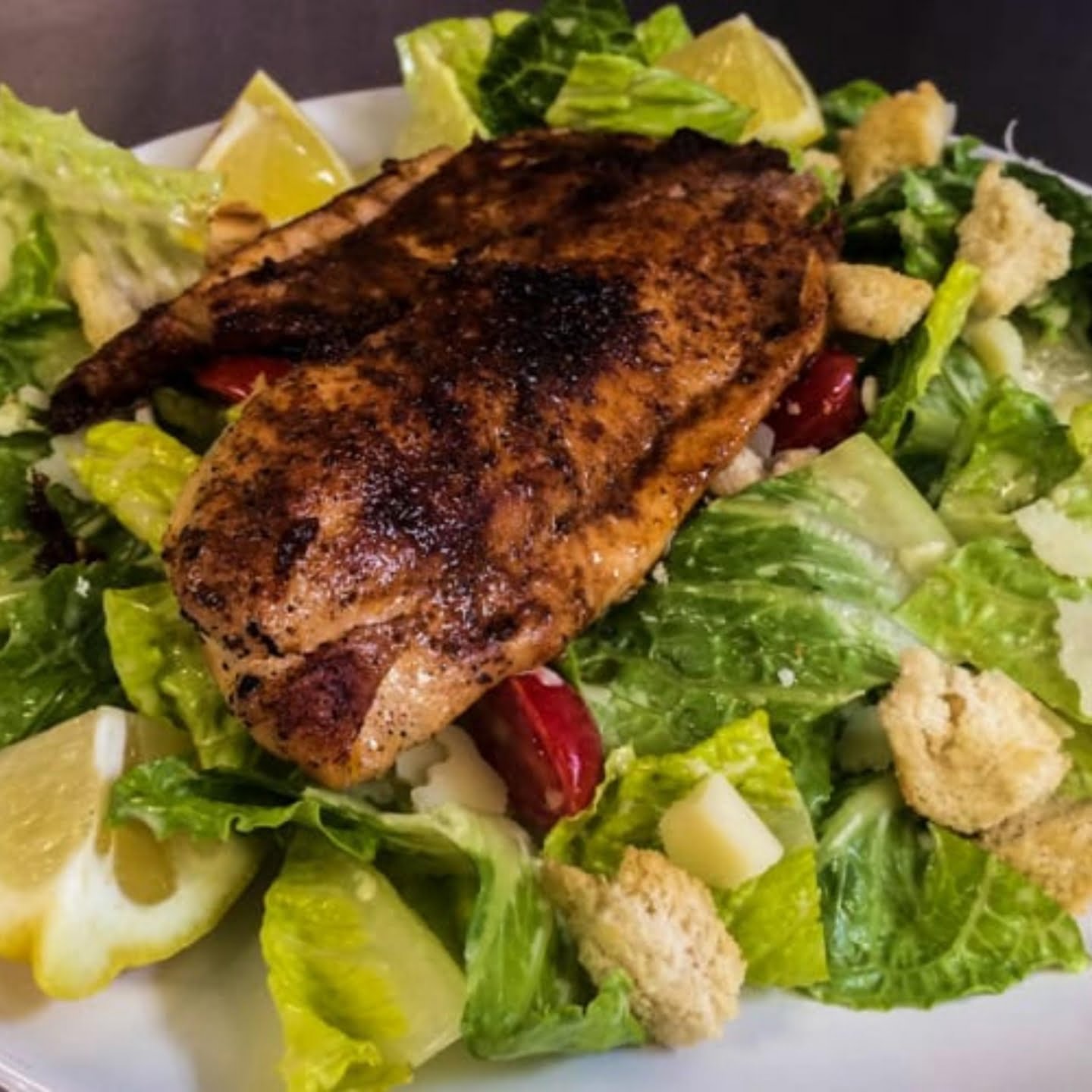 The flavor profile of this salad will have you coming for seconds without guilt! It incorporates a salad of tilapia fillets, croutons, and a super-flavorful homemade dressing.
This dressing is made with anchovy fillets, garlic, lemon juice, Worcestershire sauce, dijon oil, and olive oil.
Although with many ingredients, this salad can be cooked and ready to eat in just 30 minutes.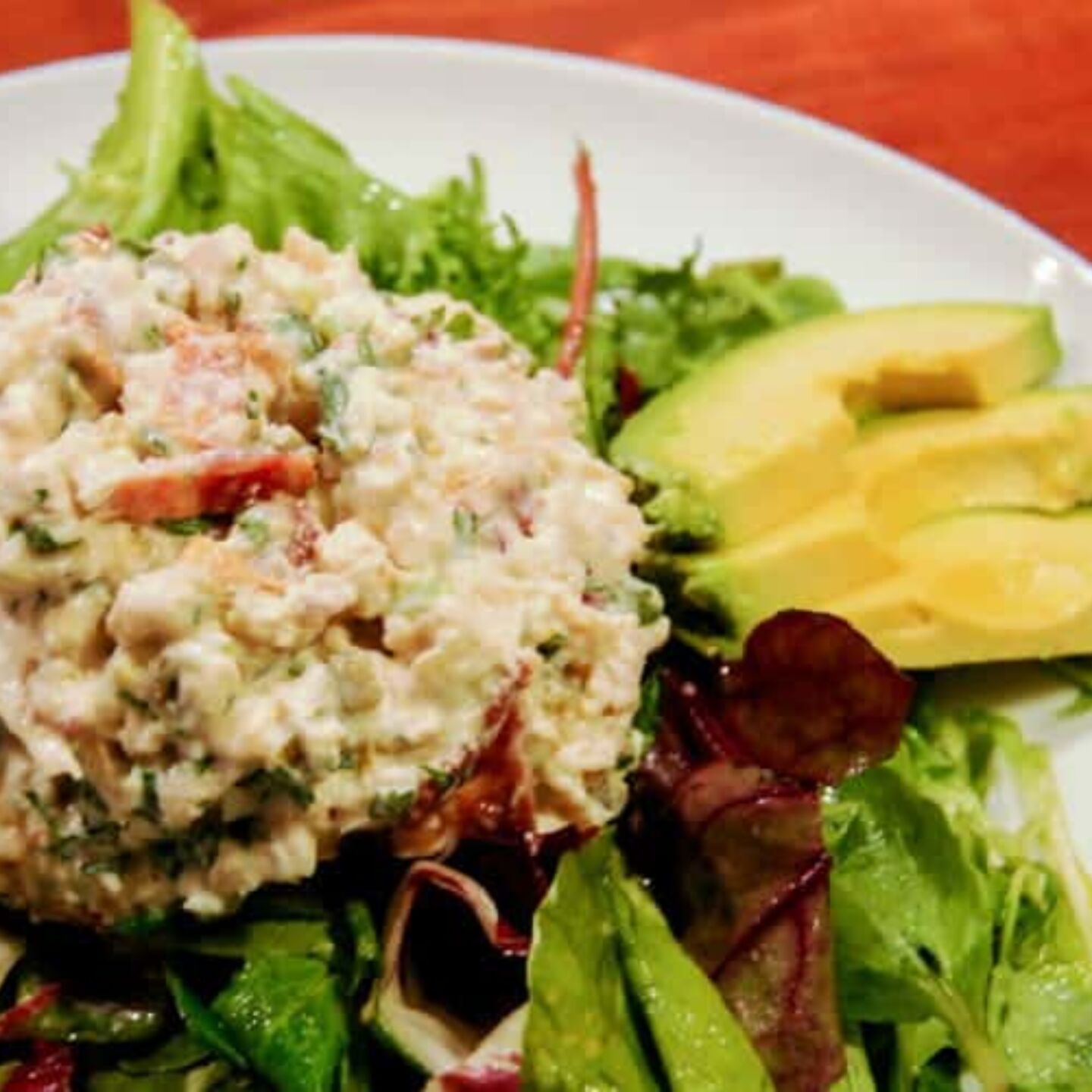 13. Chicken Salad With Bacon and Jalapeno
Organizing summer picnics? This salad is the best thing you can have in the basket.
It's made with leafy greens, chicken, lime juice, dijon mustard, red onion, mayonnaise, bacon, and jalapenos.
Serve the salad with chopped cilantro and a dash of olive oil.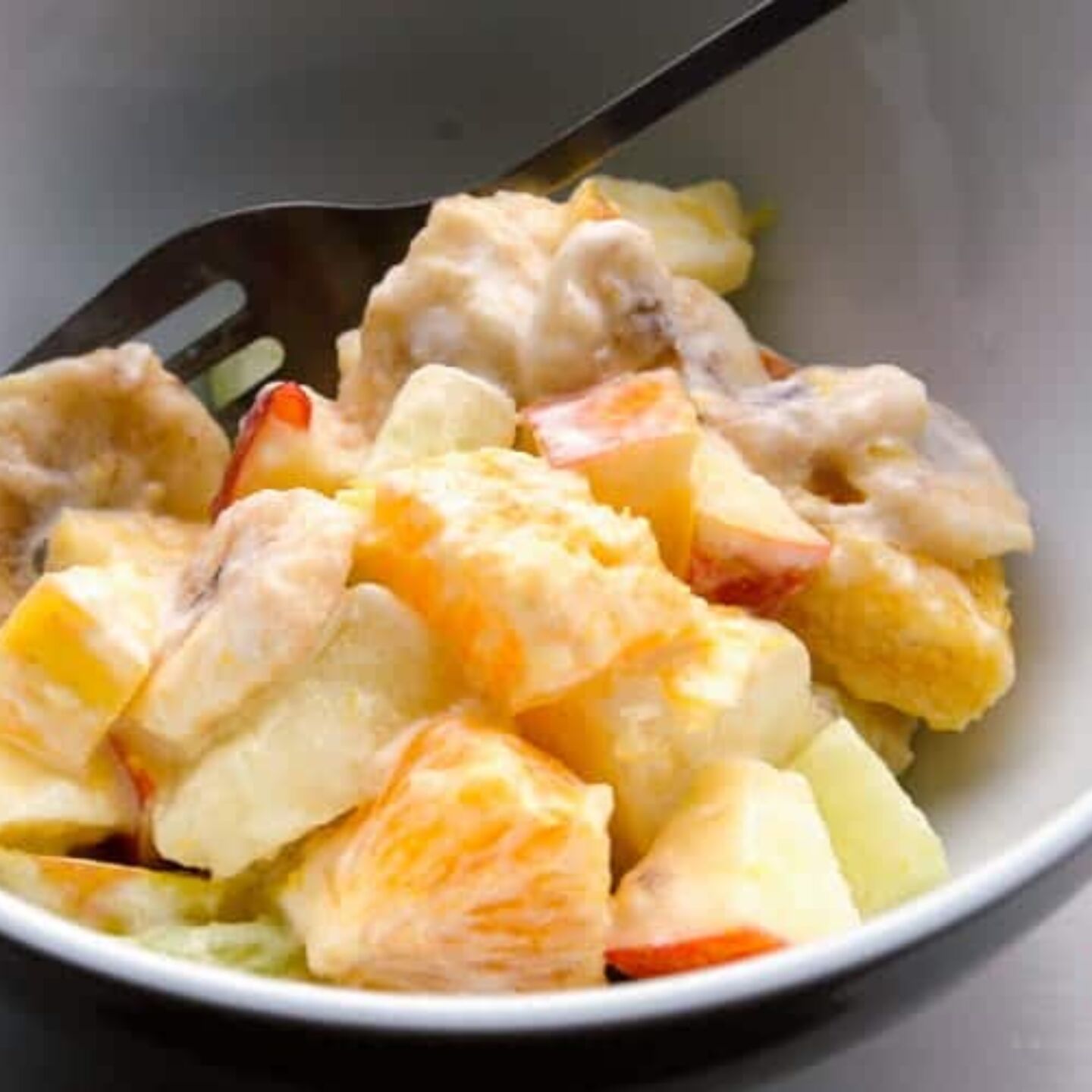 14. Fruit Salad With Zesty Sour Cream Dressing
On the list of refreshing salads, this recipe ranks high with its sweet fruity flavors.
It can accommodate as many fruits as you desire, but your primary ingredients for this one are oranges, apples, cantaloupe, and bananas.
Pour the sour cream dressing generously and serve chilled.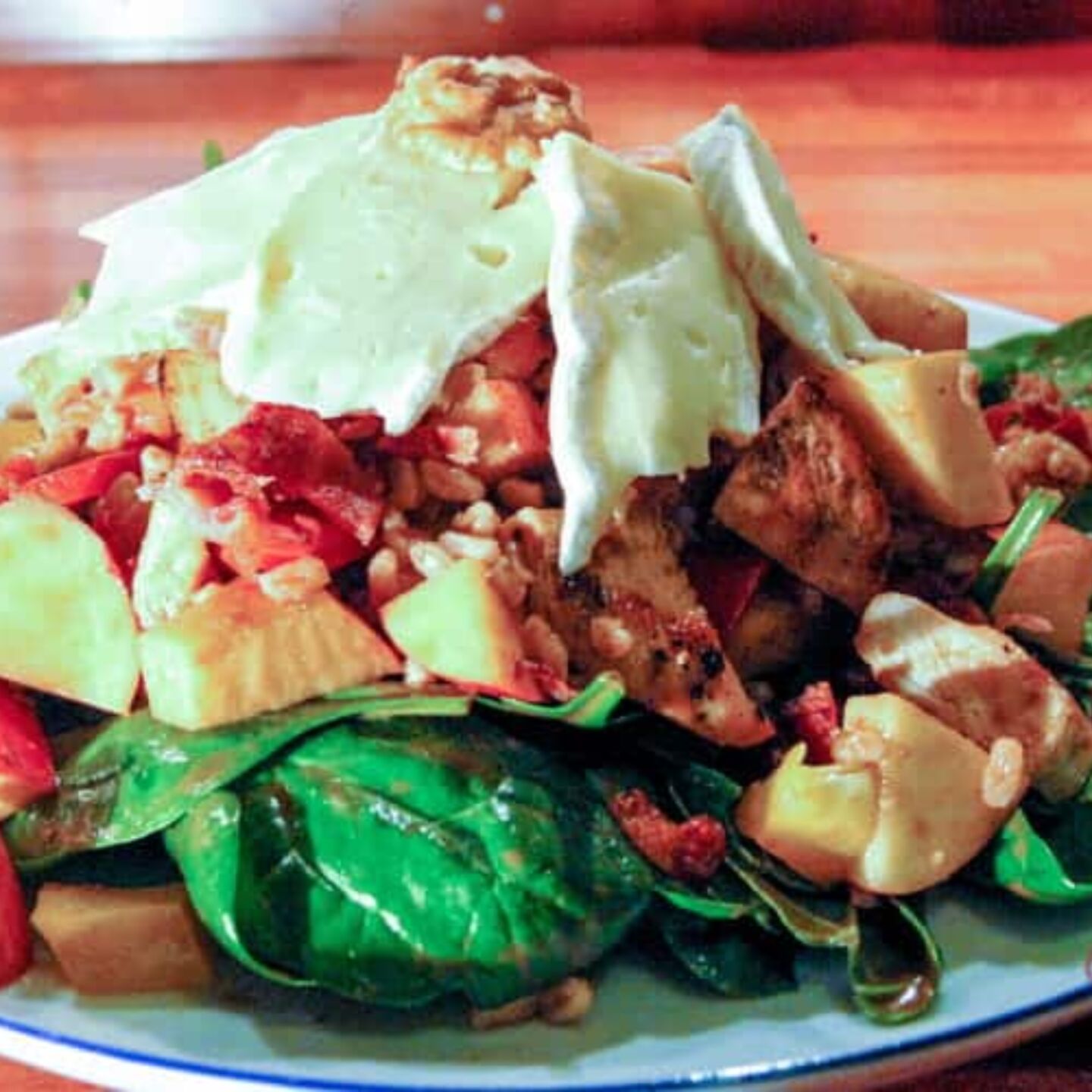 15. Spanish Salad With Chicken, Bacon, and Brie
This savory salad is simply amazing, with a red wine vinaigrette that pulls all the flavors together.
It incorporates fruits, veggies, and the delicious red wine vinaigrette to make a simple appetizer and side side dish.
Top the salad with brie, walnuts, and bacon to enjoy.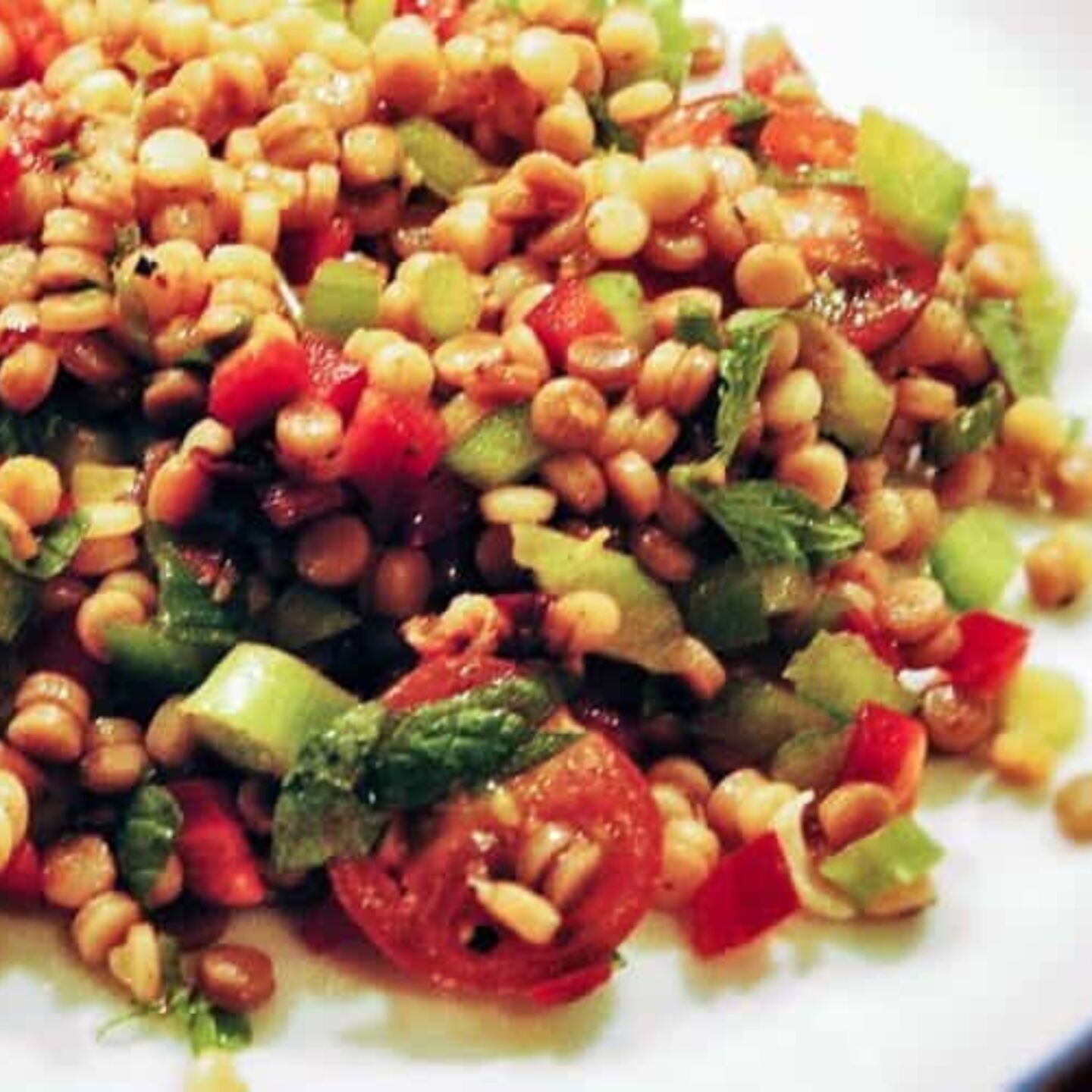 17. Couscous Salad with Chopped Vegetables, Mint, and Cilantro
The combination of ingredients in this recipe gives you a colorful and delicious salad to serve your families and social gatherings.
You'll get a load of amazing flavors from this salad dish, and you can get it ready in just 30 minutes.
Serve at room temperature to enjoy.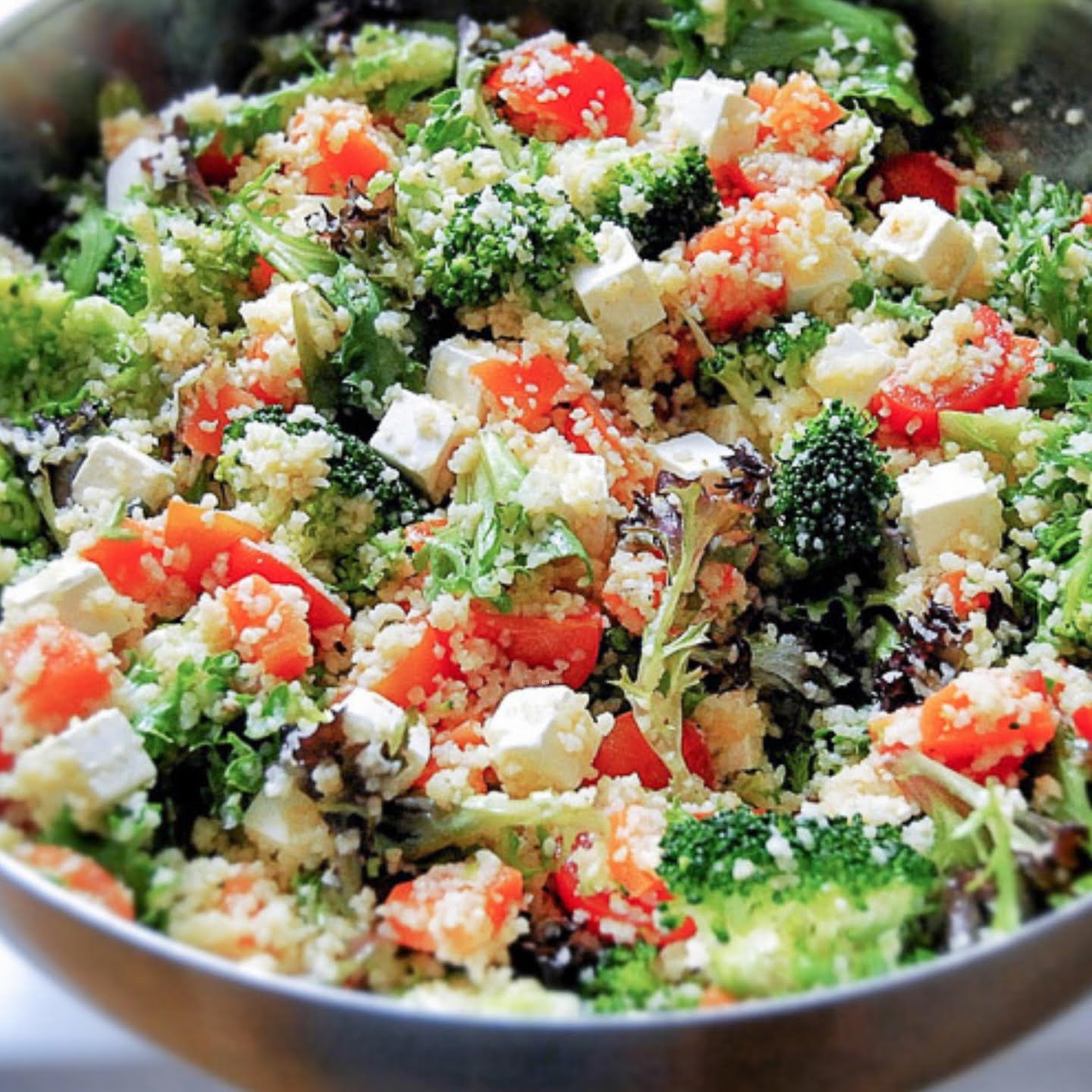 18. Vegetable Chicken Bulgur Salad With Lemon Garlic Vinaigrette
This tangy salad uses a combination of vegetables, cheese, chicken, and zesty dressing to give the ultimate dish.
The salad recipe calls for broccoli florets, cherry tomatoes, salad greens, bulgur, and chopped chicken breasts.
Toss in the lemon vinaigrette and sprinkle with salt and pepper to serve.
The Persian tomato cucumber salad is a light dish of delicious veggies, including tomatoes, red onion, jalapeno, cucumber, parsley, and fresh mint.
It serves as an excellent lunch option and as the perfect side dish to meat meals.
Drizzle the salad with an olive oil lemon dressing and mix to serve.
Get fresh sweet corn, creamy avocado, fresh baby greens, and juicy heirloom tomatoes to make this simple dish in about 30 minutes.
It uses a delicious jalapeno-lime vinaigrette with honey to bring out the most delicious flavors you'll ever wish from a salad.
Drizzle the grilled corn salad with the vinaigrette and sprinkle with sea salt to serve and enjoy.
This Mexican street corn is spicy, sweet, and refreshing with its zesty, creamy dressing. It uses fresh corn, mayo, green chiles, red onion, fresh cilantro, lime juice, and chili powder.
It's best served cold and should be garnished with parmesan cheese.
If you loved the flavors from this, you'd enjoy this delicious Mexican street corn dip more.
In more corn salad recipes, you have this delicious Frito combo to please your taste buds.
It's one of the summer salad recipes you can make in just ten minutes with a handful of ingredients.
Eat wholly or as a dip with Frito chips to enjoy.
This is one of the summer salad recipes with a load of ingredients that'll give you a wide range of flavors.
It's a wholesome salad incorporating delicious lime juice & honey dressing, tortilla strips, and a ton of veggies.
You'll have this salad cook and ready to serve in less than one hour. It should be served with the tortilla strips on top!
This Greek salad is packed with Mediterranean flavors from ingredients such as cucumbers, cherry tomatoes, red onion, feta cheese, and kalamata olives.
It uses a Greek dressing made with lemon juice, red wine vinegar, and fresh herbs.
It's one of the summer salad recipes you can prepare in just 15 minutes.
The pesto pasta salad is a classic that serves excellently as lunch and dinner with its filling flavors.
The pasta salad recipe calls for bow-tie pasta, extra virgin olive oil, Italian dressing, fresh basil pesto, spinach, tomatoes, and broccolini.
Season with salt and pepper and refrigerate to serve.
This summertime staple is perfect at parties and super simple to make.
It's a simple salad that uses fresh ingredients, including veggies, peppers, herbs, and walnuts.
Toss the pasta salad in a homemade lemony dressing and serve immediately.
A summer salad packed with chopped watermelon might just be the most refreshing you can have.
It's made with only watermelon and cucumber, and toppings of mint and feta cheese.
Serve chilled to enjoy.
Make the ultimate summer salad with this recipe that's bound to become your family's favorite!
It's a dish of seared chicken with tomato halves, mozzarella, fresh basil, and creamy avocado slices.
It takes a balsamic dressing and can be made in just 20 minutes.
For picnics, potlucks, and family gatherings, this is the best salad dish you can have.
It's super simple to make with only a handful of ingredients and takes a delicious Greek yogurt dressing.
Top with avocado and cotija cheese, and serve immediately.
In simple salad recipes, this dish ranks high with just six ingredients required. It's flavorful and serves as the perfect side to your main dishes.
The recipe calls for cucumbers, onions, sour cream, white vinegar, sugar, and fresh dill.
Refrigerate for at least an hour before serving.
Summer Salad Recipes Takeaway
These summer salads are packed with flavors to make your summertime fun and memorable. With these recipes, you can organize the best picnics and potlucks with the guarantee that you'll have your guests refreshed and happy.