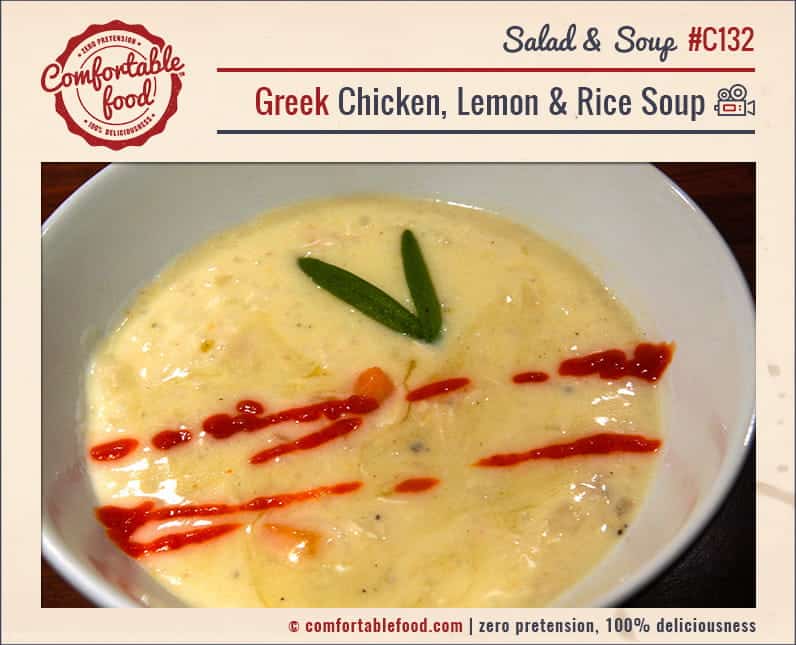 This Greek Inspired Chicken Lemon Rice Soup is my interpretation of a traditional Avgolemono and it's one of my all time favorite things to eat.  The chicken and rice makes it super hearty, and the lemon gives it such a delicious tangy flavor.  I love it.  If you're a big frequenter of diners (as I am) then you are most likely familiar with it, it's very often the soup of the day.
When I lived in Chicago I had a Greek diner around the corner from me and as soon as the weather started turning chilly, I was there all the time slurping up this deliciousness.  Since I've moved away from the States, I decided to have a go at making it myself because I'm not really sure I can survive winter without it.  After a few tweaks, I'm confident this recipe is as good as – if not better – than where I used to go in Chicago.  It's SO good.  🙂
One note on the preparation – mixing in the eggs can be a little tricky if you're not paying attention.  They can scramble if you just pour them in.  You need to be sure to add them a little at a time and stir vigorously each time so they give the soup a silky, thick texture and don't scramble.
If you have any doubts about the deliciousness of this soup, just check out the awesome reviews and comments at the bottom of the page. I don't know one person yet who has made it and didn't fall in love with it immediately. It doesn't take too much prep time, about 15 minutes, and it's done cooking in about 1/2 an hour. It makes quite a bit of soup, I would say enough for 6 – 8 people.
check out these other great soup recipes: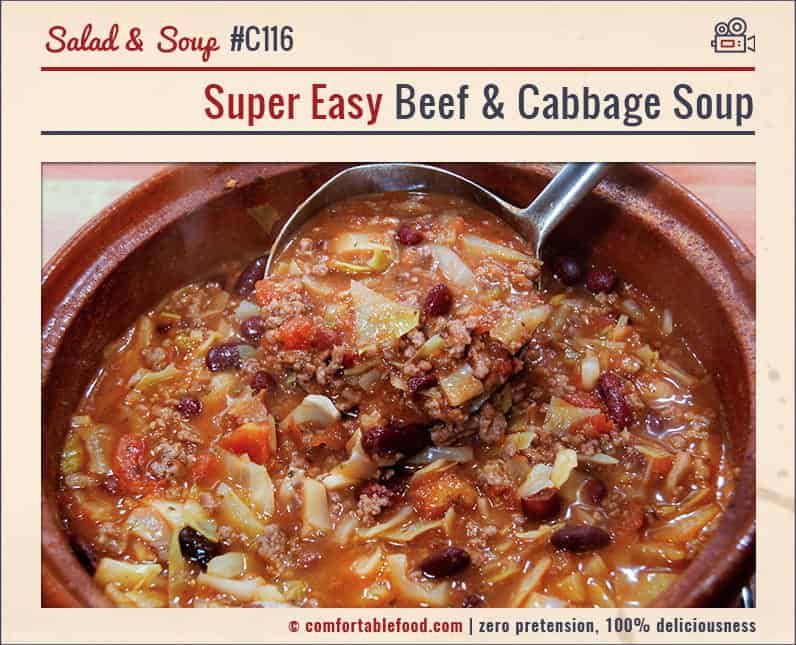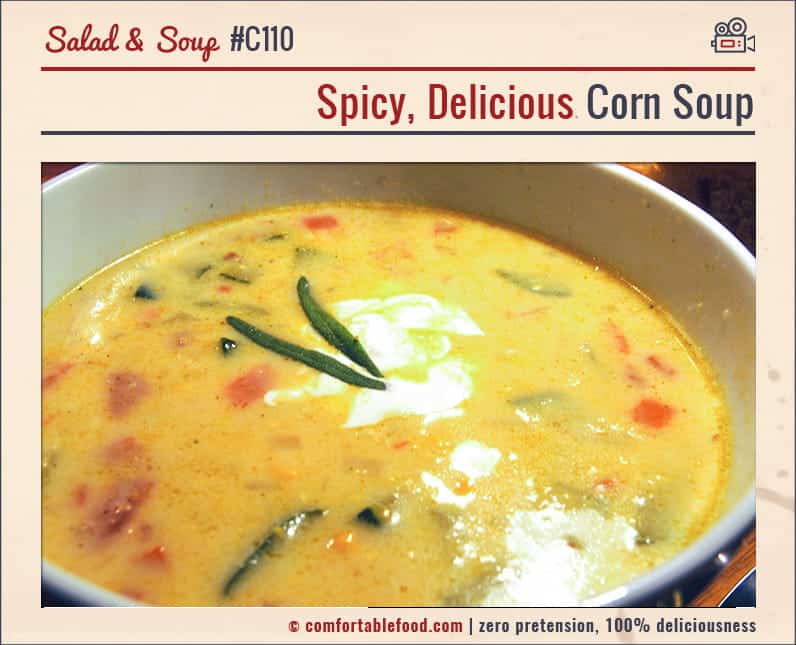 here's a video showing how to make this Chicken Lemon Rice Soup:
Greek Inspired Chicken, Lemon & Rice Soup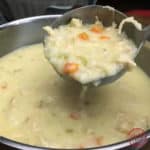 Print
Nutrition facts

(per portion)
Nutrition facts
(per portion)
Calories: 369
Carbohydrate Content: 27.7g
Cholesterol Content: 128mg
Fat Content: 18.1g
Fiber Content: 1.4g
Protein Content: 22.7g
Saturated Fat Content: 6.4g
Serving Size: 8
Sodium Content: 1282mg
Sugar Content: 3.4g
Ingredients
how to
In a large soup pot, heat the olive oil over medium heat, add the carrots, celery and onion and cook until soft, about 3 - 5 minutes.
Increase heat to medium high, then stir in the rice and cook for a minute or two, generously salt and pepper.
Stir in the chicken broth, bring to a boil, then reduce heat and simmer for about 20 minutes, or until the rice and carrots are cooked.
Stir in the chicken and remove from heat.
In a small, heavy bottomed saucepan, melt the butter over medium heat and whisk in the flour, until smooth.
Gradually add about 4 cups of the broth mixture, and cook (stirring constantly) until slightly thickened, then remove from heat.
In a small bowl, beat the eggs until they are foamy.
Slowly beat the lemon juice and the thickened broth into the soup, then very slowly add the egg mixture, vigorously stirring constantly so the eggs do not 'split'.
Heat the soup over medium heat until it thickens a bit, but do not return to a boil.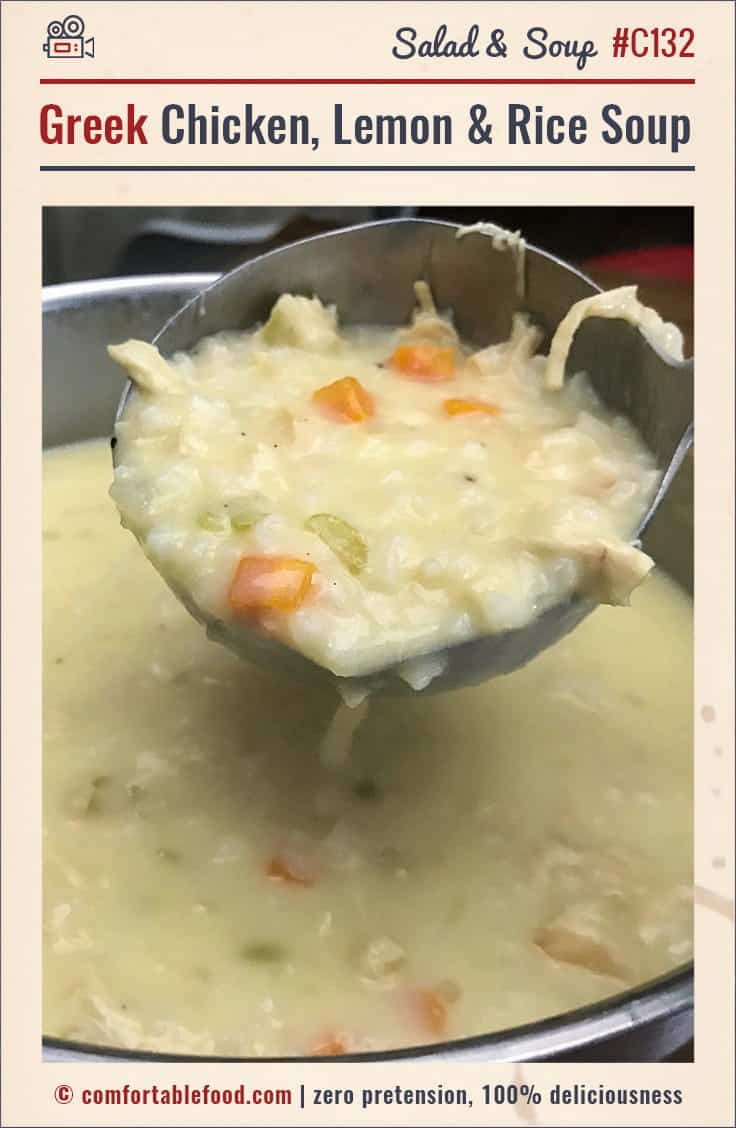 this post contains affiliate links
4.9130434782609

stars - based on

46

review(s)