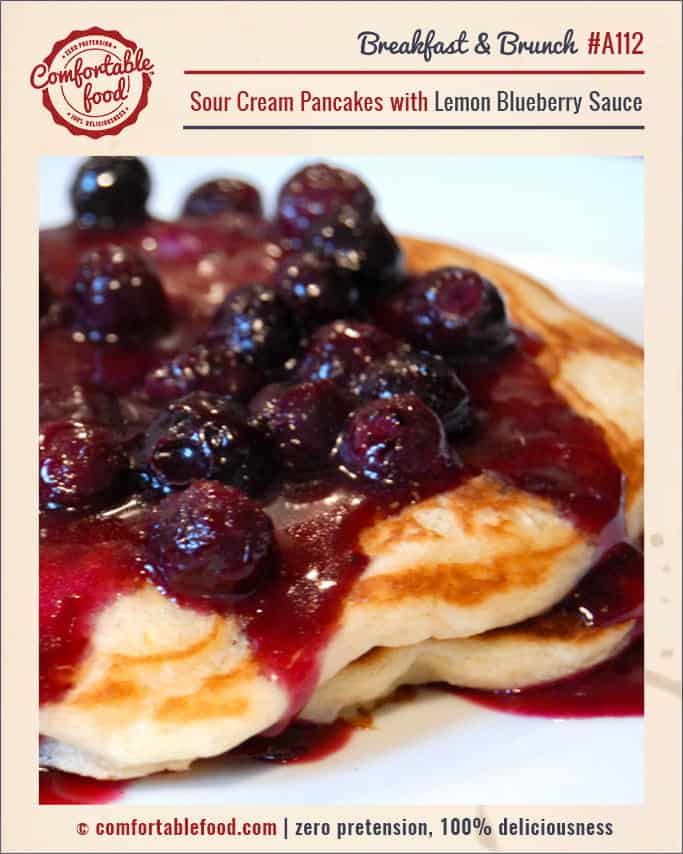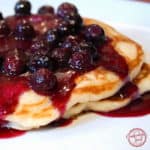 I love pancakes, you might even say I'm a bit obsessed with them.  I'd stopped trying out new recipes for a while now - I felt that I had reached pancake perfection with my The Best Buttermilk Pancakes.  Then today I had some leftover sour cream in my fridge and wondered what it would be like in pancake batter.  Turns out it's pretty darn good.

I think these actually came out thicker and more fluffy than my other recipe, but somehow they're super dense at the same time. It's really a perfect combination.  They are paired up with this sweet and tart lemon blueberry sauce, it's a bit lighter than syrup and the combination is oh so good.  They're perfect brunch fare or great for a lazy weekend breakfast.




here are a couple more delicious breakfast options:
Ingredients
how to
to make the blueberry sauce:
In a small glass or bowl, use a fork to mix the lemon juice and cornstarch together until creamy then set aside.
Toss the blueberries, lemon zest, sugar and water together in a medium sized saucepan.  Place the pan over high heat and bring to a boil.
Reduce heat to low, stir in the lemon juice/cornstarch mixture and butter, then simmer and stir until the sauce thickens slightly.  Remove from heat and cover, then set aside.
to make the pancakes:
In a large bowl, whisk together the flour, sugar, baking soda, baking powder and salt.
In a separate bowl, whisk the sour cream, milk, egg, vanilla, lemon zest and melted butter together,  then mix this into the flour mixture until combined.
Place a large, nonstick skillet over medium heat and brush with butter.  When the skillet is hot, use a 1/4 cup measuring cup to drop the pancake batter onto the skillet.
Cook until bubbles appear on surface and the bottom is golden brown then flip over and cook the other side for about 1 minute - place the cooked pancakes in a warm oven to keep warm.  Continue to lightly butter the skillet before cooking the next pancake.
Top with several spoonfuls of the blueberry sauce before serving.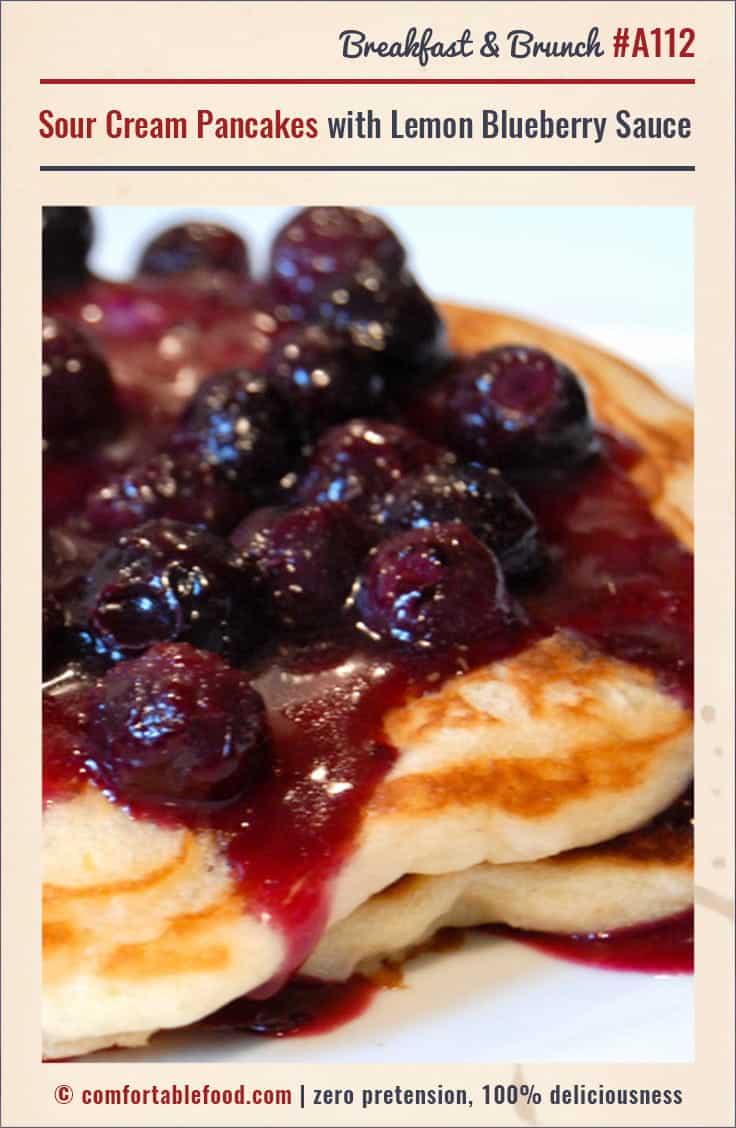 this post contains affiliate links