If you're someone who loves their food, then you've probably heard of wagyu beef before.
You might have heard that it's one of the world's finest foods, up there with caviar and truffles, and it certainly is that. But what exactly is wagyu beef, and what makes it so great?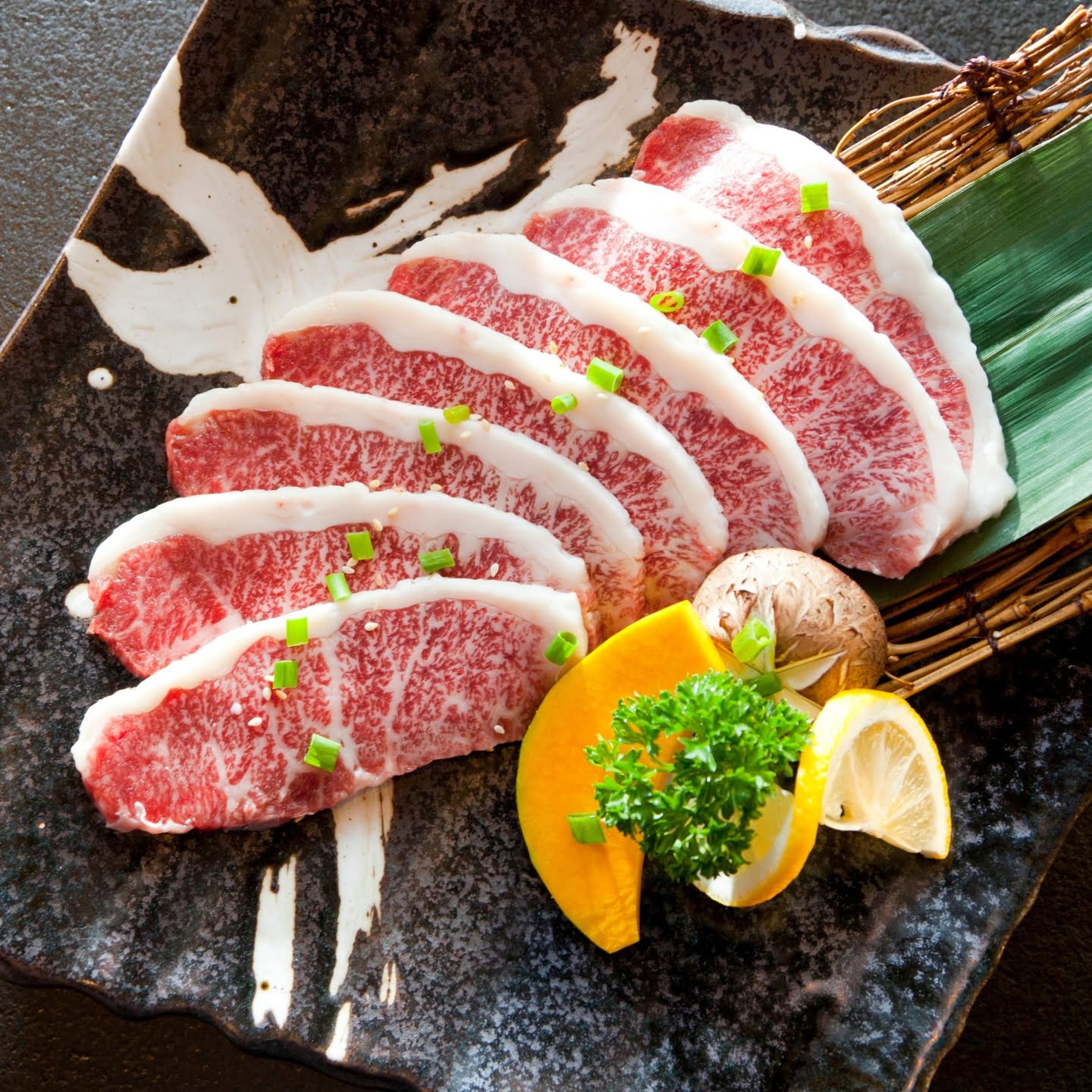 In this article, we'll explore wagyu beef in detail so that you're left with no doubt about what it is.
Contents
Where does Wagyu beef come from?
Wagyu beef is a type of beef that comes from Japan. "Wagyu" is a Japanese word that literally means "Japanese beef" or "Japanese cow" ("wa" is a name of Japan), but wagyu beef is much, much more than just any beef that happens to be from the Land of the Rising Sun.
What is Wagyu beef?
It's a particular kind of beef that is distinguished by its extensive fat marbling throughout the meat, which makes it hugely rich and full of umami, similar to the comfort food recipes I prepare and cook daily.
It's incredibly tender and has a remarkably soft texture that melts almost like butter in the mouth. But how is it that wagyu beef has this marbling through the meat?
It's down to the genetics of the cattle that the meat comes from. Four types of cow produce Wagyu beef: Japanese Black, Japanese Brown, Japanese Polled, and Japanese Shorthorn. These cattle store fat differently from most other breeds, resulting in that incredible marbling that wagyu beef is famous for.
Japanese Area Names of Wagyu Beef
Matsusaka Beef
Matsusaka region of Mie in Japan. This high fat-to-meet ratio Wagyu is why Matsusaka is one of the three big beefs.
Kobe beef
Kobe is from the Tajima strain of Japanese Black cattle, raised in Japan's Hyōgo Prefecture. This meat is a delicacy and generally considered one of the big three beefs.
Yonezawa beef
Yonezawa originates in the Yonezawa region of Yamagata Prefecture. Also highly revered Wagyu and considered one of the big three beefs.
Mishima beef
Mishima is a critically-endangered Japanese breed of beef cattle. It is found only on Mishima Island.
Ōmi beef
Omi originates in the Shiga Prefecture, Japan. Considered to be one of the big three beefs and one of the oldest beef brand in Japan.
Sanda beef
Sanda beef has been produced in Hyogo since past time and about 1,000 head of cattle a year. It is regarded as being of higher quality than Kobe beef.
Japanese Wagyu vs American Wagyu
The two are not the same. The main difference is that the cattle used for Japanese wagyu are purebred, whereas the cattle for American wagyu are crossbred, usually with Angus.
In the American case, the result is a type of beef with marbling less extensive than Japanese wagyu, though this is still widely sold in the US as wagyu beef.
In reality, though, it's unlikely that you've eaten authentic wagyu beef unless you ate it in Japan. However, some very high-end restaurants in America and elsewhere have a genuine article on the menu. This goes for wagyu from other countries, too, like Australia.
None of this is to say that US wagyu isn't good because it certainly is. If you're in the mood to eat a big steak as part of a steak dinner, an American wagyu steak would be a fantastic choice. Compared to USDA-graded beef, any Wagyu is a nice treat!
American wagyu also has more of the familiar beefy flavor that you'd expect from a steak. In contrast, Japanese wagyu is so fatty and rich that the beefy flavor is sidelined in favor of rich umami that's quite unlike anything else in the world.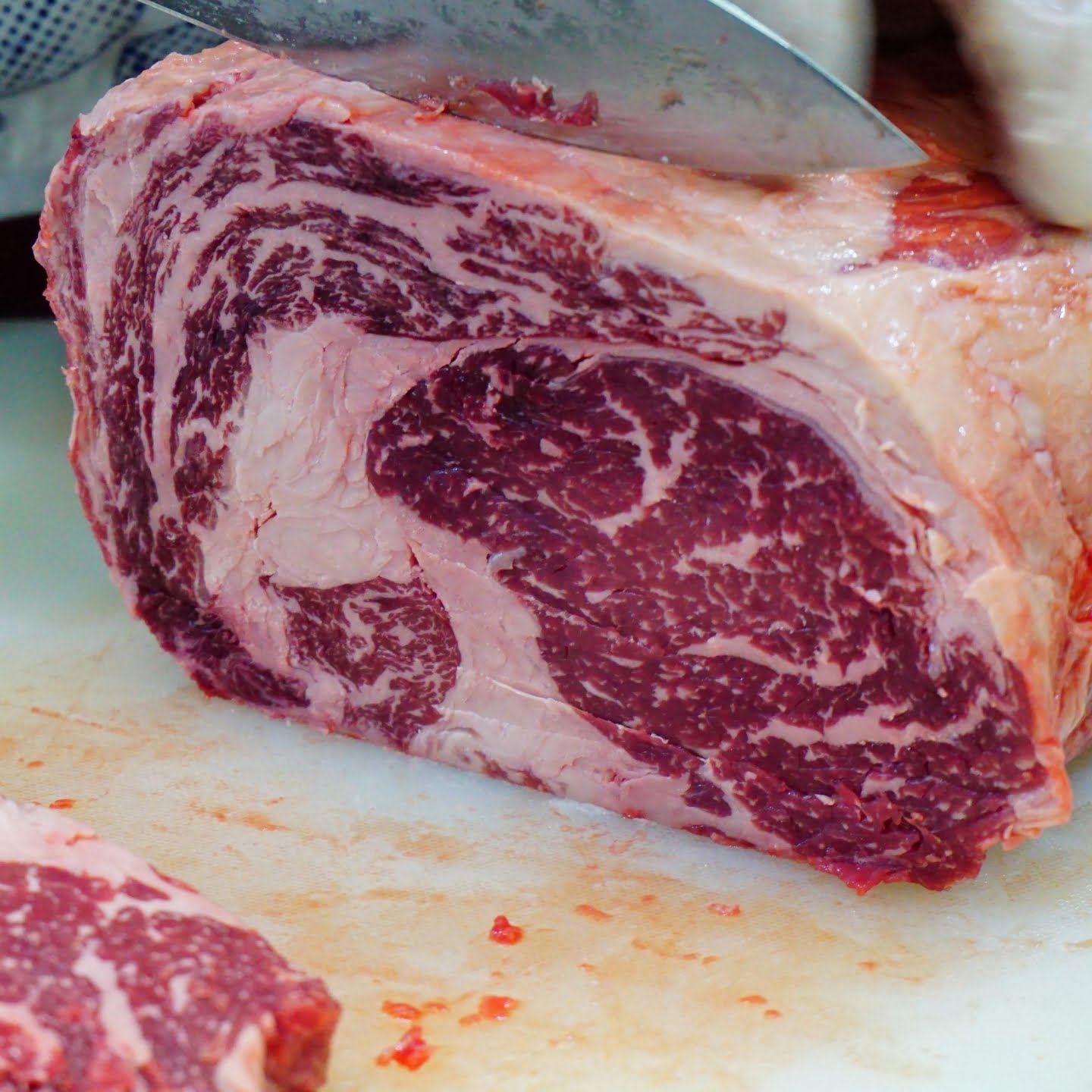 Grades of wagyu beef
In Japan, wagyu beef is graded by giving a letter from A-C and a number from 1 - 5. A is the best letter, and 5 is the best number, so the very best wagyu on Earth is graded A5.
The letter refers to how much meat can be taken from a specific cow. Cows with a larger ratio of meat to bone and other tissues get a higher grade because, on cows with this higher ratio, the meat tends to be of better quality. B is standard, so C is below, and A is above standard. The letter rating is assigned before the animal is slaughtered.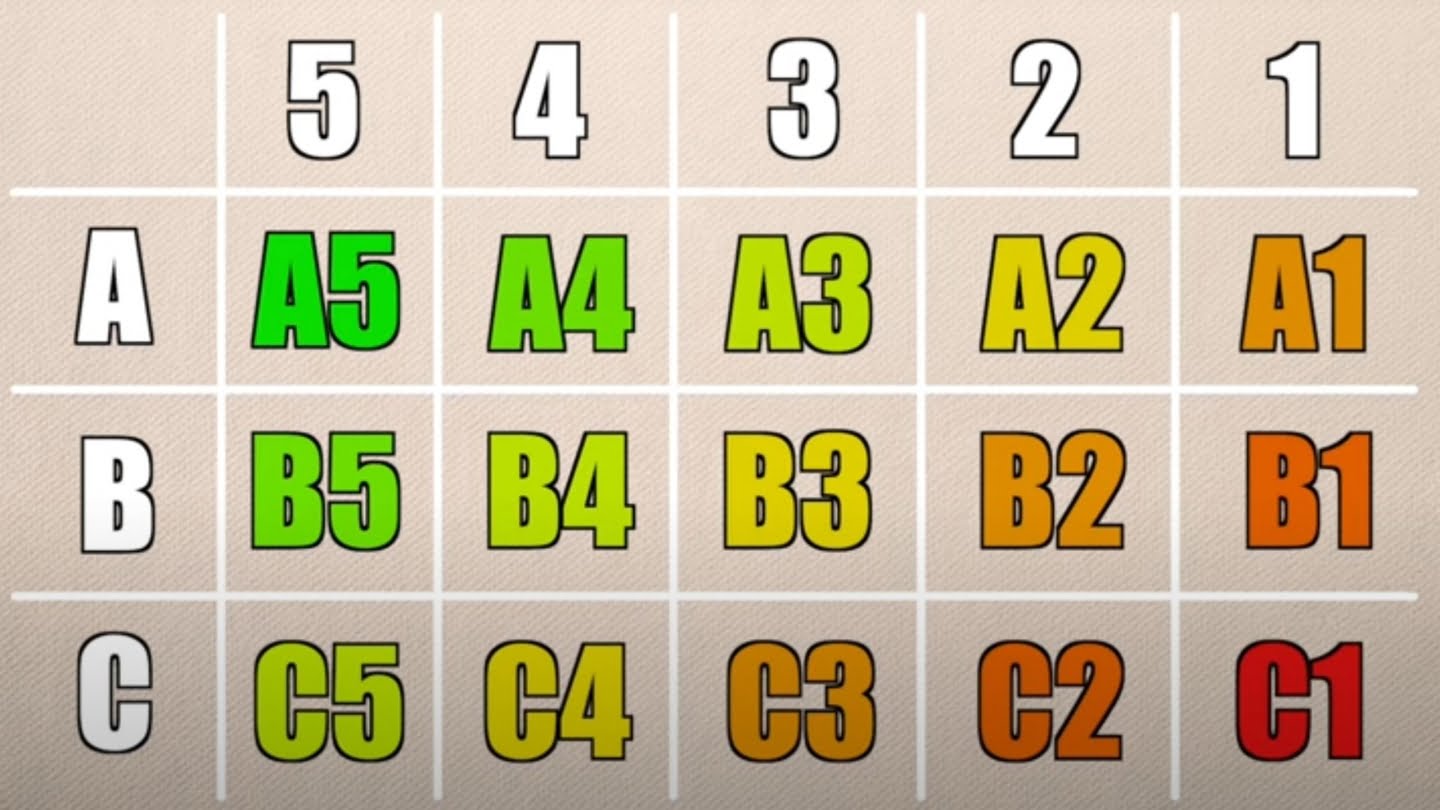 The criteria for assigning the number rating are a bit more complex. The first thing that's considered is the ratio of fat to lean meat, with a higher ratio of fat being a good thing since this is what makes wagyu so desirable.
Next is the color of the lean part of the meat; meat that's too light or too dark will receive a lower score.
Then comes the color and glossiness of the fat. Unlike with the lean, lighter and shinier is better here, and the closer the fat comes to being pure white, the higher the score it gets.
The last quality to consider is the firmness of the meat - the best wagyu is firm but tender so that it's not chewy but can keep its shape when cooked.
These individual measures all have somewhat strictly organized scales of their own. For instance, there are 12 different scores for the marbling alone, where 1 indicates no marbling (and means the highest numerical score the beef can get overall is 1). On the other hand, beef that gets a 5 rating overall needs to score from 8 - 12 on the marbling scale.
A single steak of A5 wagyu beef will cost triple digits if we're talking dollars, and that's if you buy one to cook yourself. Expect to pay a lot more if you're ordering one in an expensive restaurant (and, of course, any restaurant that serves A5 wagyu is going to be expensive).
In fact, the only foodstuff in the world more expensive than high-end wagyu beef is the spice saffron.
What is Kobe beef?
You might have heard the term Kobe beef before and are perhaps wondering how it fits into the whole wagyu picture.
Kobe is a city in Japan known for its beef, and Kobe beef is a type of wagyu beef that is considered one of the "three great beefs" that are the top kinds of wagyu in Japan.
To qualify as authentic Kobe beef, the beef must meet several criteria in addition to the criteria mentioned above for wagyu beef in general. In particular, the meat must rate at least B on the letter scale and 4 on the number scale, meaning that even the lowest quality Kobe beef has an impressive B4 rating.
Only around 3,000 herds of cattle per year qualify to produce meat that reaches the standard of Kobe beef, meaning that the beef is very expensive.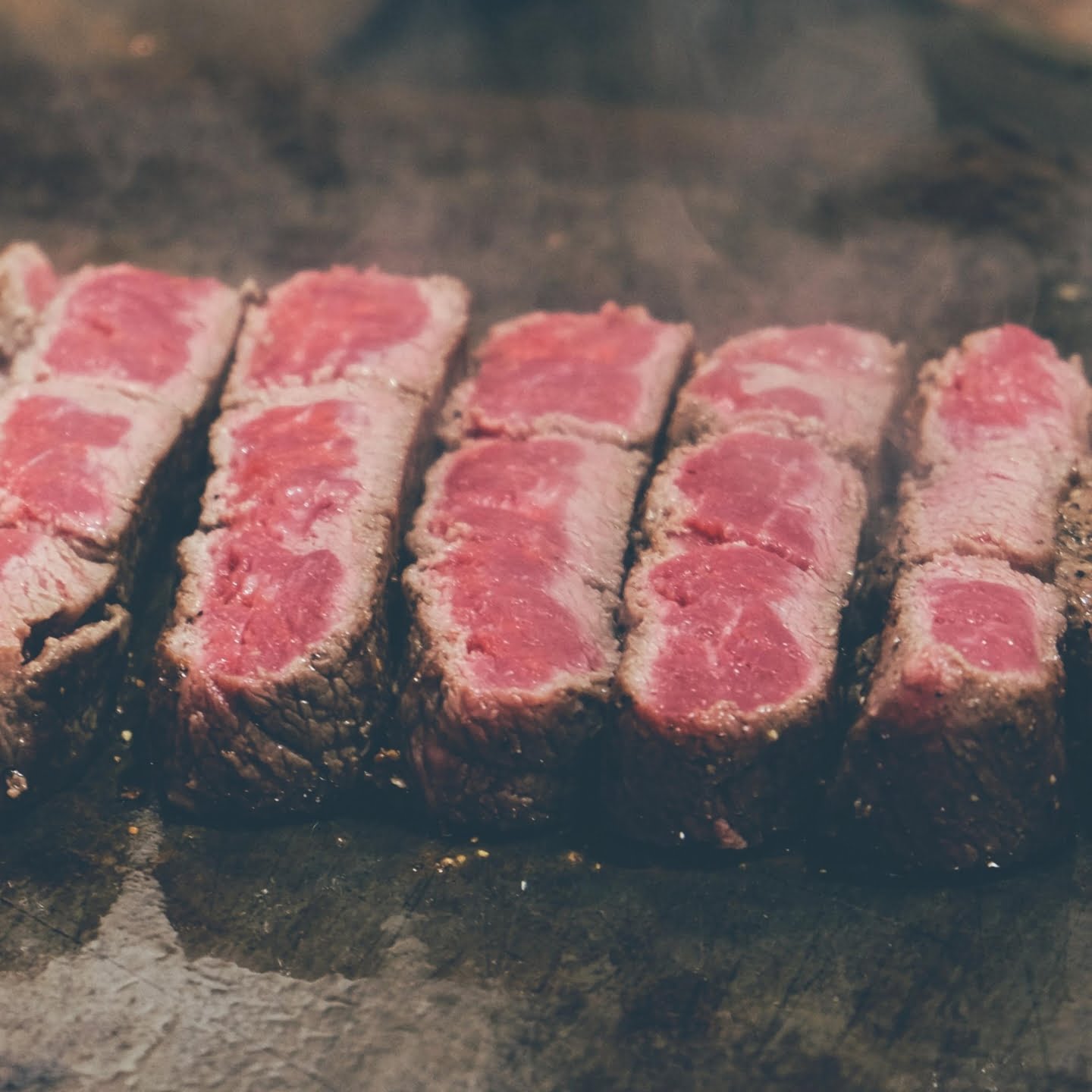 Frequently Asked Questions
Why is Wagyu so expensive?
The Japanese government closely regulates Wagyu production. This combined with the extensive labor and care required to raise Japanese purebred cattle, the attention to detail, and high-quality grain, grass, and their pristine environment, all contribute to the final retail price.
Is Wagyu better than Angus?
Wagyu is superior to angus in every way. Wagyu beef from Japan comes from purebred cattle with genetic traits that store fat differently than Angus. As a result the marbling and tenderness of Wagyu beef is far beyond what you'd find in Angus.
Tip: Wangus beef is America's path to increased quality and value to Angus. Wangus cattle are 75% black angus and 25% high quality Wagyu. The result is a wallet-friendly premium beef offering.
Related Cooking How-tos
As an expert in comfort food recipes, my cooking how-tos are easy to follow and help to those learning to cook.
Final thoughts
We hope that this article has answered all your questions and that you now feel clued-up about wagyu beef. If you get the chance to try it, don't pass it up - it's one of those incredible culinary experiences that you'll never forget, and as far as food-related bucket list items go, this one should be near the top for anybody.
Try one of my comfort recipes for your next family meal! And if you have any questions, I'm here to help!