Make your cheesecake better and tastier with these amazing cheesecake toppings! As an appetizer at parties or a delicious dessert after dinner, these cheesecake topping ideas will give your cheesecake more texture, flavor, and elegance to satisfy your cravings.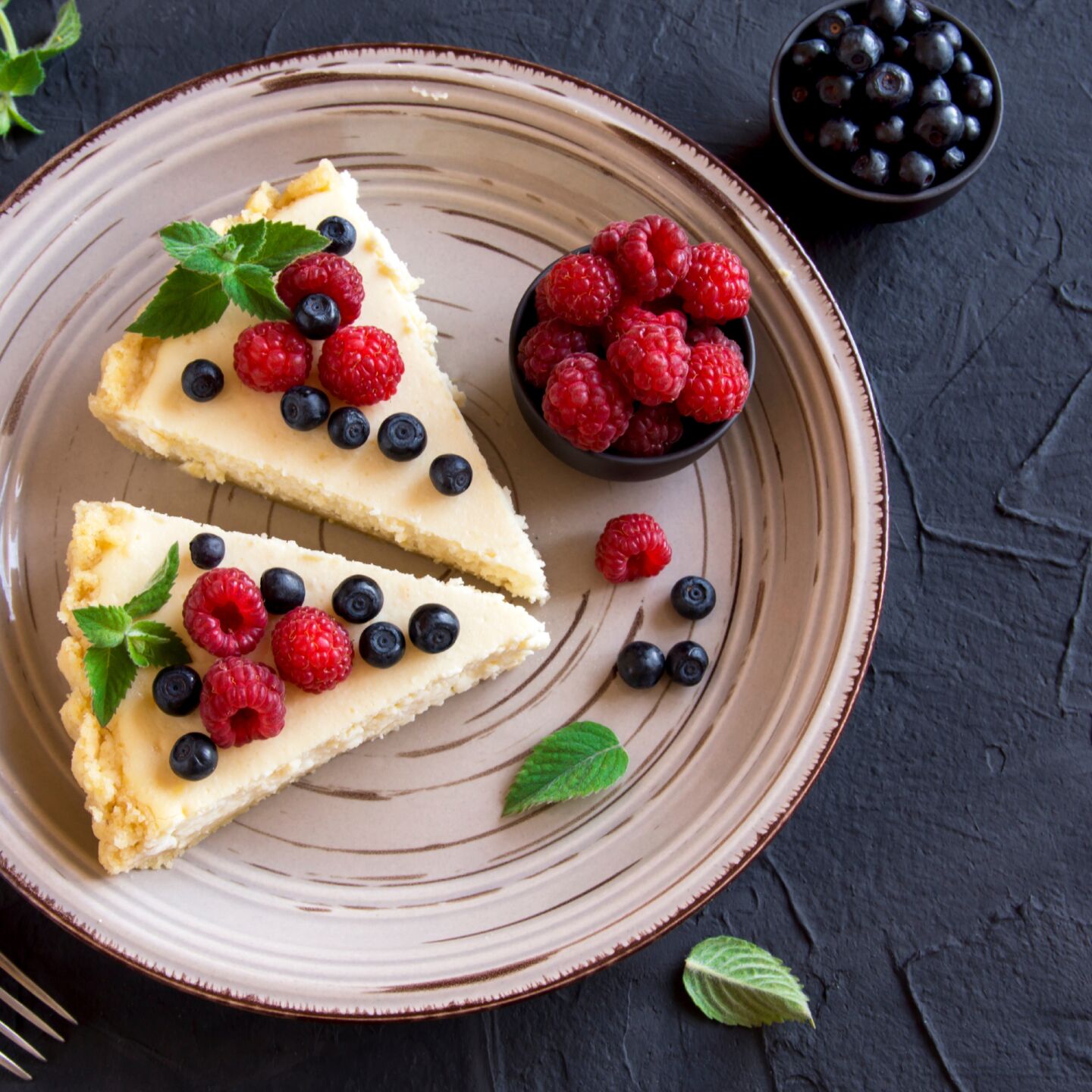 You'll get the most amazing cheesecake toppings on this list, from fresh fruits to delicious sauces guaranteed to leave no cheesecake leftovers!
We start with the simple crushed oreo toppings that'll give the perfect crunchy texture along with rich chocolatey flavors to enjoy your cheesecake.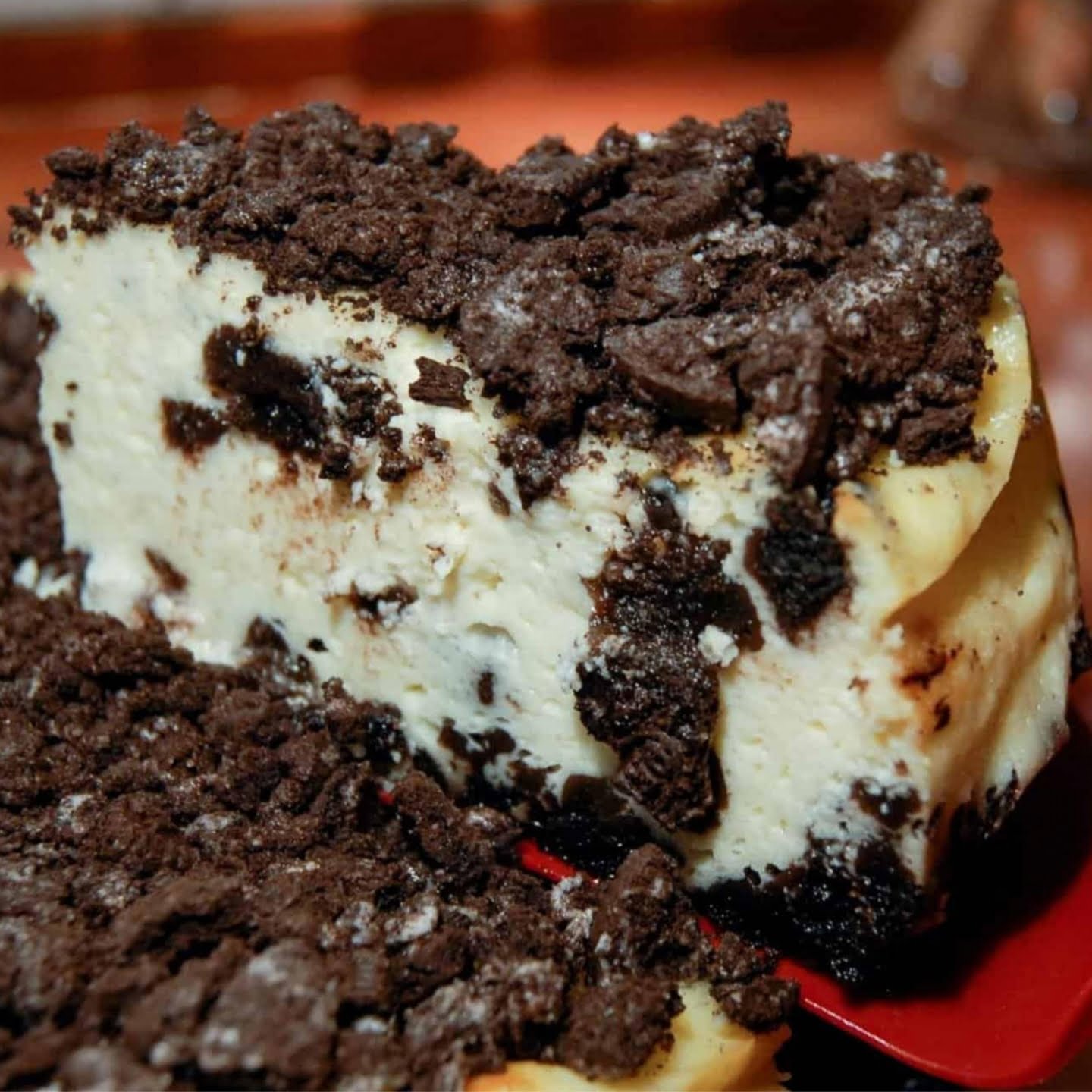 Crushed Oreos are perfect as cheesecake toppings, giving you a crunchy texture to enjoy with your cake.
It's amazing with this Oreo cheesecake made with sour cream cream cheese filling.
Top with the crumbled Oreos and drizzle with chocolate syrup to give that sweet tooth a treat.
Make your own whipped cream to your desired creaminess and airiness with just three ingredients.
This whipped cream is a perfect topping for cheesecake, as it can take just any flavor you desire.
The sweet topping is made with heavy cream, powdered sugar, and vanilla extract. Serve a dollop of it on the cheesecake to enjoy, or get that piping bag to get decorative.
The peanut butter sauce goes so well on your chocolate cheesecake, giving it additional flavors and texture to complete your dining experience.
This decadent sauce is made with peanut butter, sweetened condensed milk, and vanilla.
Drizzle on top of your cheesecake and enjoy.
Leave that store-bought caramel sauce for a second and experience the thrill of making yours from scratch.
You can prepare yours to your desired consistency and serve it over cheesecake and other desserts.
To prepare, get white sugar, salted butter, salt, and heavy whipping cream. Ensure the sugar dissolves completely and the sauce thickens before drizzling on this fantastic turtle cheesecake.
This decadent topping incorporates peanut butter, graham crackers, vanilla, powdered sugar, and salt, coated by chocolate chips and milk chocolate.
The rich chocolatey flavor of it makes it one of our favorite cheesecake toppings to prepare.
It takes about an hour to make, and you should refrigerate for at least an hour before serving.
Get your fresh strawberries to puree and make them into an amazing glaze for your cheesecake.
The glaze is made with strawberries, fresh lemon juice, sugar, and cornstarch mixture.
Let the sauce cool to thicken, and then drizzle on your cheesecake with halved strawberries.
Enjoy a load of blueberry flavor with this sweet fruit compote that goes perfectly on cheesecake, ice cream, and even pancakes.
The delicious blueberry compote takes 20 minutes to make with just a handful of ingredients.
Some of these include frozen blueberries, lemon juice, vanilla extract, ground cinnamon sugar, and maple syrup. It's one of the fruit compotes you'll enjoy best with these delicious lemon blueberry cheesecake bars.
With a few pantry staples and fresh cherries, you can totally forget about buying canned cherry pie filling ever again!
Leverage the fresh fruit season to make this condiment that requires only 25 minutes of preparation.
Ingredients you'll need include lemon juice, almond extract, vanilla, cornstarch, and sugar. Allow to cool before serving over a creamy cheesecake slice to enjoy.
This delicious chocolate sauce makes a great cheesecake topping, and it takes only ten minutes to prepare.
The recipe calls for granulated sugar, dark chocolate, unsalted butter, evaporated milk, and vanilla extract.
Allow the sauce to cool to thicken, and drizzle on your favorite desserts to enjoy.
Enjoy your cheesecake better with a topping that requires you to crush your favorite candy bar.
You can make a candy bar from scratch with this recipe, requiring your favorite chocolates, marshmallows, and other candies of your choice.
The delicious flavors from this recipe guarantee zero cheesecake leftovers.
Fruit compotes are a classic cheesecake topping that has won the hearts of many for years.
This raspberry compote is one of them, giving you unmatched fresh fruit flavors to enjoy with your plain cheesecake.
It's super simple to make, requiring fresh or frozen raspberries, maple syrup, and vanilla extract. It takes only 15 minutes to make, and you should drizzle warm over your cheesecake to enjoy.
This strawberry topping rivals the other compotes in the sweet flavors it adds to your cheesecake. It's just as simple to make and requires only 15 minutes of prep time.
Its ingredients include fresh strawberries, lemon zest, sugar, and lemon juice. To enjoy your cheesecake, you can also serve this delicious strawberry compete warm with strawberry slices.
For the lemon zest in this recipe, this guide shows you how to zest a lemon easily,
Your cheesecake recipe can get a whole lot tastier with this raspberry pie filling! It gives the blueberry version good competition with the refreshing flavors it brings to your palate.
The simple and elegant topping requires granulated sugar, lemon juice, clear Jel, and fresh raspberries.
Cook for about ten minutes under medium heat and allow to cool completely before serving on your cheesecake.
This fluffy mousse is everything you need as a cheesecake topping with its incredible chocolate flavors.
It's one of the tasty toppings to put on a cheesecake bar, incorporating melted chocolate, heavy whipping cream, powdered sugar, and vanilla extract.
Top the cheesecake with the mousse and more chocolate shavings to enjoy.
The tartness of this lemon curd makes this the perfect glaze, filling, and spread for a range of dishes and desserts. It's absolutely refreshing, making it the perfect cheesecake topping for summertime.
The recipe calls for lemon zest, unsalted butter, lemon juice, egg yolks, granulated sugar, and salt. It takes only ten minutes to make, but you should chill for about two hours before putting on your cheesecake.
This lemon curd topping will go perfectly with these lemon cheesecake bars!
Get your corn syrup, brown sugar, butter, heavy cream, cornstarch, vanilla extract, and chopped pecans to prepare this sauce. It's a decadent sauce that adds elegance, texture, and toasty, nutty flavors to your dessert.
The praline sauce takes only 20 minutes to make, and you should allow it to cool and thicken before drizzling it over your cheesecake. If the sauce gets too thick, a few minutes in the microwave will give you the consistency you want.
If you want to toast your pecans, see our comprehensive and easy guide on how to toast pecans.
Caramel shards give your cheesecake crunchiness, elegance, and an extra layer of sweet caramel flavor.
The delicious cheesecake topping requires only two ingredients, including sugar and water.
It takes about 15 minutes to cook the shards and only five minutes to let them cool. You can crush the caramel into dust or leave it as tiny shards to top your cheesecake.
For a fun adult twist to your cheesecake, this Christmas brandy sauce is the topping you want to have.
This recipe gives you a creamy and thick glaze to drizzle over cheesecake and a myriad of other desserts.
The recipe calls for unsalted butter, all-purpose flour, sugar, milk, and brandy/cognac. Serve the sauce warm with a hint of nutmeg, and enjoy!
Infuse your honey-whipped cream with your favorite brand of rum to make this unbeatable cheesecake topping.
The texture is denser, creamier, and richer than your ordinary whipped cream, giving you an immersive experience with your favorite dessert.
Ingredients for this include heavy cream, vanilla, dark-spiced rum, and honey. Serve the delicious whipped cream immediately or refrigerate for a few hours before putting on this amazing pumpkin cheesecake.
Chocolate curls are the easiest cheesecake toppings on this list, requiring only a bar of chocolate.
These give you an extra layer of chocolate to enjoy with cheesecake. Simply get a vegetable peeler to shave the chocolate bar and refrigerate the curls to serve.
You can set these curls in just five minutes, and they can be kept for as long as you want to use them in a refrigerator.
Cheesecake Toppings Takeaway
Any of these cheesecake toppings will convince you never to take your cheesecake the plain old way ever again. The toppings are super easy to prepare, requiring only inexpensive and easily accessible ingredients.
🍳 Related Recipes
Share these recipes with your friends, and check out our list of fun things to bake and cinnamon toast crunch recipes!
Love this dessert recipe? Please leave a 5-star 🌟rating in the recipe card below and/or a review in the comments section further down the page.

Try one of my comfort dessert recipes for your next meal! And if you have any questions, I'm here to help!