This list of 16 best comfort food recipes when sick will help cheer you up when you're stuck on the couch with a cold, flu, stomach bug, or any other illness.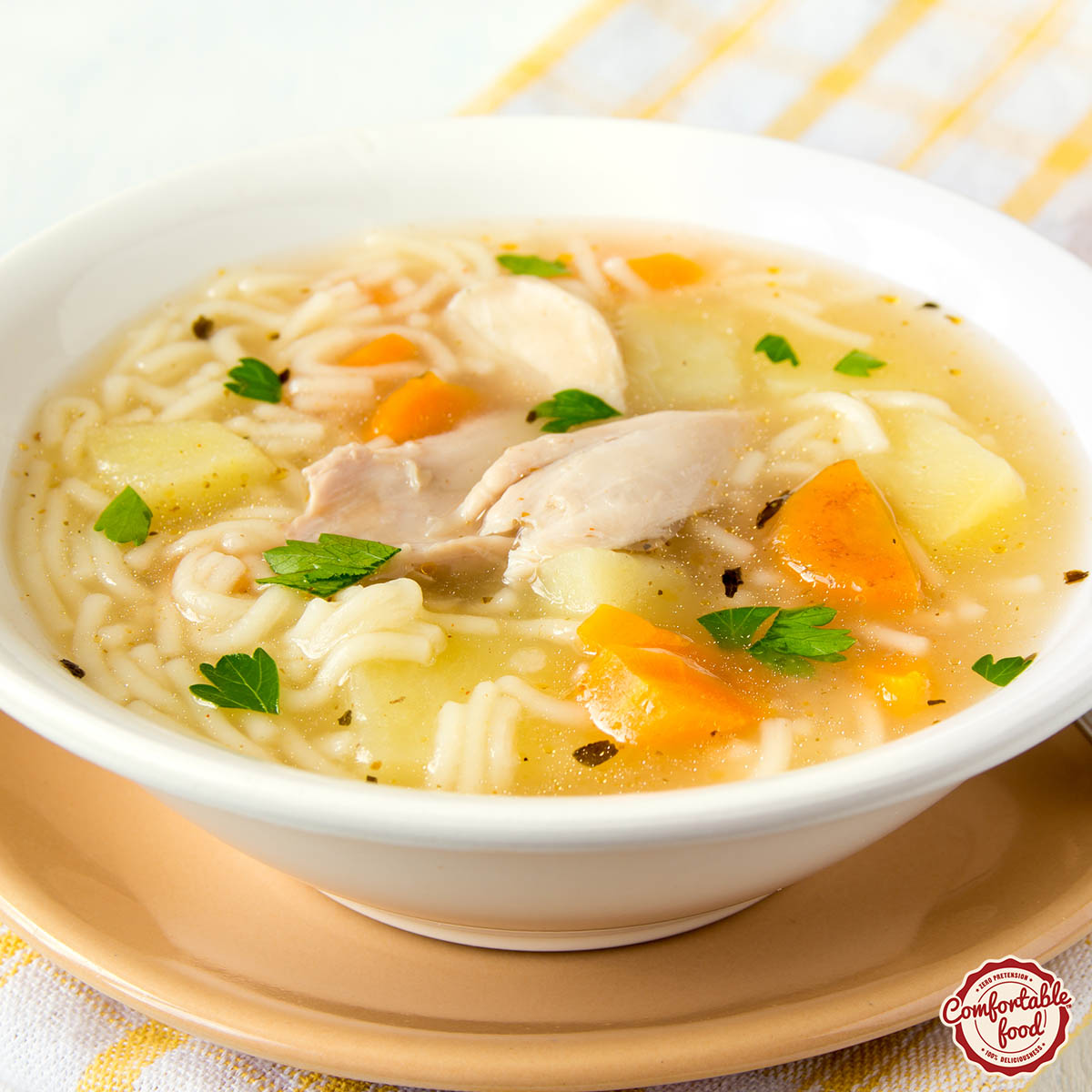 Besides staying hydrated and getting enough rest, eating foods that are nutrient-rich and support your journey back to recovery is key.
If you're wondering what to eat when sick this list includes foods that will help you stay hydrated, soothe irritation and provide nutrients and vitamins to strengthen your body's immune system, all without making the congestion worse, irritating your throat, or upsetting your stomach.From spicy foods like kimchi fried rice to get-well staples like lemon chicken soup, hot tea, soft foods like mashed potatoes and nutrient-dense foods like green pea soup, this collection has everything you need to help you get better.
For more comforting and hearty recipes check our my 50 best american comfort food recipes.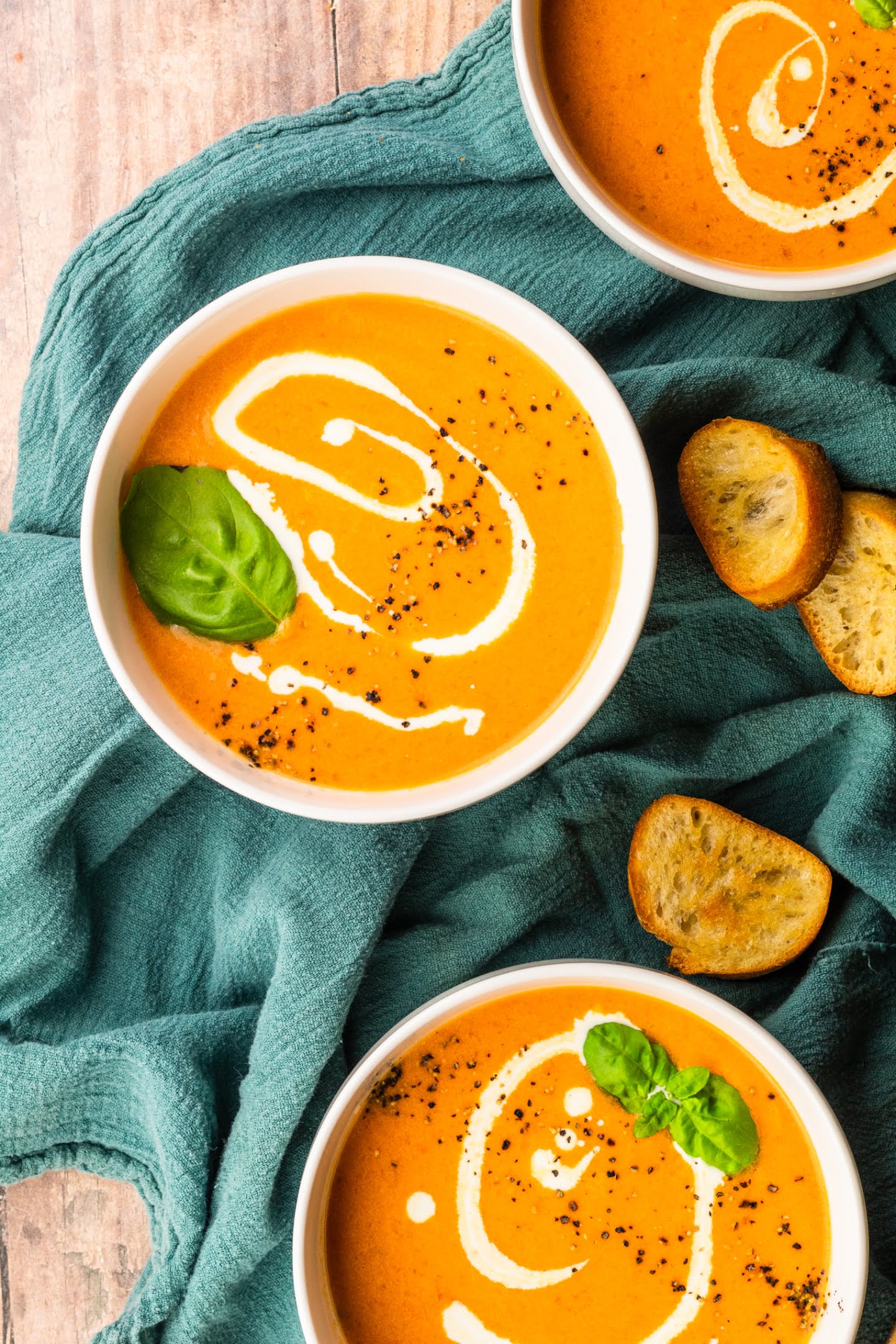 Stuck on what to eat on a sick day? There's nothing better than a bowl of good tomato bisque soup.
It's just as comforting as chicken soup, but heartier thanks to the roasted garlic that provides the creamiest to this delicious soup.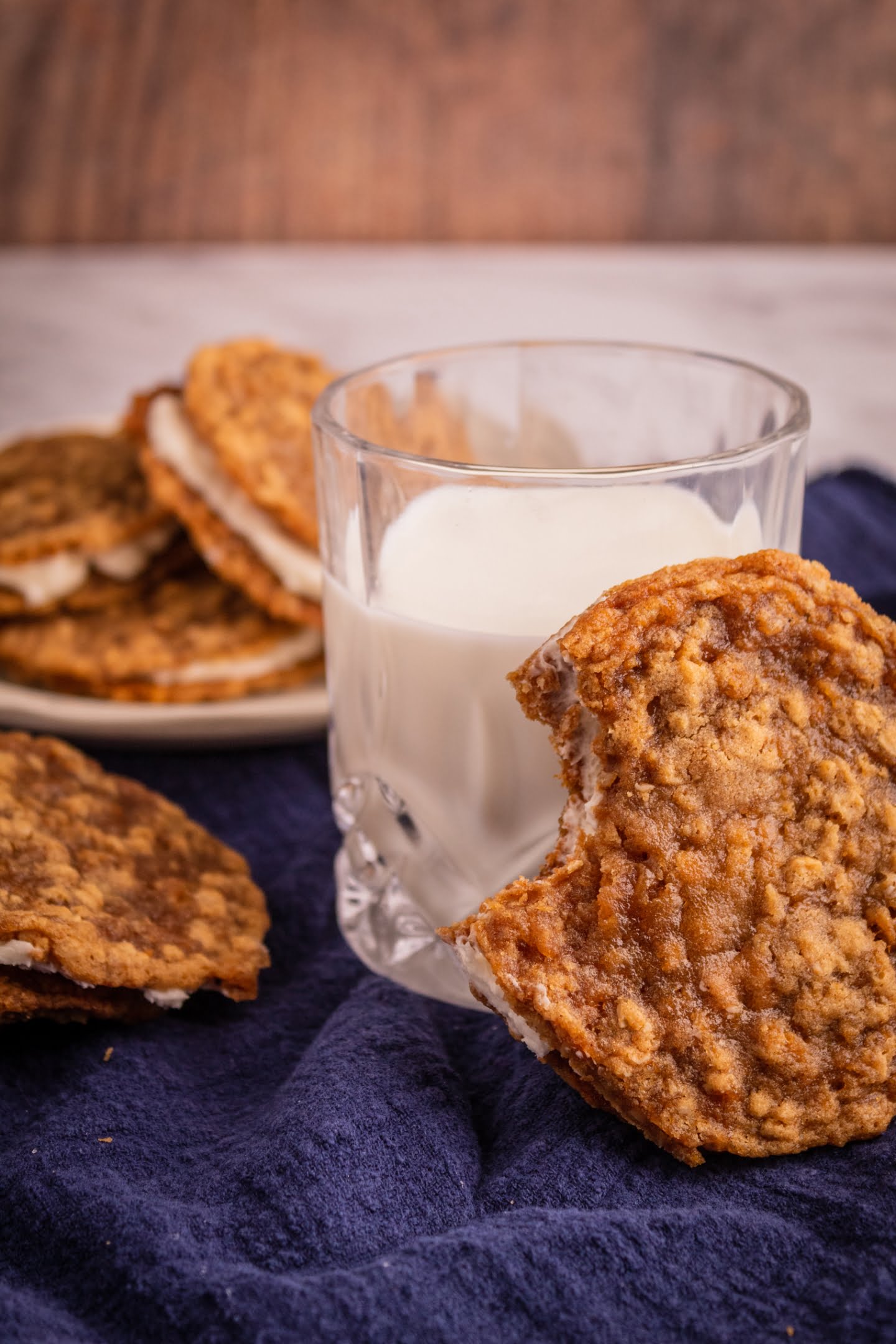 Incredibly soft, chewy and buttery, these oatmeal cream pie cookies with a creamy filling will make your day a little better.
The combination of the rolled oats with a hint of cinnamon give these a distinctive flavor.
These will go fast; you may want to double the batch.
This Asian-inspired dish is incredibly spicy and nutrient-packed, this Asian-inspired dish is exactly what you need when feeling under the weather.
It features ramen, savory umami mushrooms, carrots, and kale in bold soy-sriracha broth. Finishing touches of green onions, eggs, sesame seeds, and jalapenos boost flavor and nutrition.
The beauty of this recipe is that you can use whatever protein or vegetables you have in your fridge.
This grilled cheese sandwich is irresistibly good, but you also get a generous dose of vitamin k & calcium from spinach, fiber from the low-calorie bread, and vitamin c & antioxidants from the artichokes.
This recipe is a fantastic way to satisfy your comfort food cravings while providing essential vitamins and nutrients to help strengthen your immune system.
You can never go wrong with a garlic-ginger combo, especially when fighting off sickness. These two have impressive health benefits and make everything taste better.
Chicken breasts, soy sauce, and sesame oil alongside these building blocks of flavor are all you need to make this recipe. Just dump everything in a slow cooker and let it work its magic while you rest.
Serve over a bed of rice or noodles for a scrumptious meal.
With throat-soothing benefits of Greek yogurt, soluble-fiber-rich bananas and heart-healthy blueberries, this yogurt parfait will make you feel better.
This irresistibly healthy treat doubles as a snack or breakfast. And feel free to load it up with your favorite fruit(s) and nuts.
Try this incredibly warming tea when cold, and flu symptoms are wearing you down. The combination of ginger, cinnamon and honey invokes a warming sensation that can help soothe your throat and irritation.
Try a cup or two of this hot tea a day for the best results.
This recipe calls for powdered ginger, but real ginger or ginger extract works great.
Chicken noodle soup never gets old - it's the epitome of comfort food when we're feeling blue.
This recipe will not only arouse your taste buds, but it's loaded with good-for-you veggies and feel-better ingredients like ginger, garlic and turmeric that will help you heal faster.
This hearty soup also comes in handy on cold days or when you're struggling with poor appetite.
Under-the-weather meal isn't all about soups and eating spicy foods. Sometimes all you need is a classic creamy, smooth goodness that's easy on the sore throat.
You can get this comforting dish on the table in 30 minutes or less.
Plus, you can use leftovers and make mashed potato soup the next day. It's a win-win.
With a healing trio of garlic, ginger & turmeric, tons of veggies, and plant-based protein to boot, this Thai green curry is perfect for sick days.
The lemongrass adds a nice lemony flavor to the broth, while the coconut milk makes it creamier without significantly changing the flavor of the dish.
If you like some heat, add chili peppers or jalapeños.
It's not only chicken soup that works magic when fighting off cold or flu. This tomato carrot ginger soup has ingredients with healing properties and nutrients to make you feel better fast.
You'll also love the smooth texture and rich flavor of this soothing, yummy soup. Best of all, it's made with pantry staples and comes together in less than 30 minutes.
Plus, it's entirely vegan and gluten-free!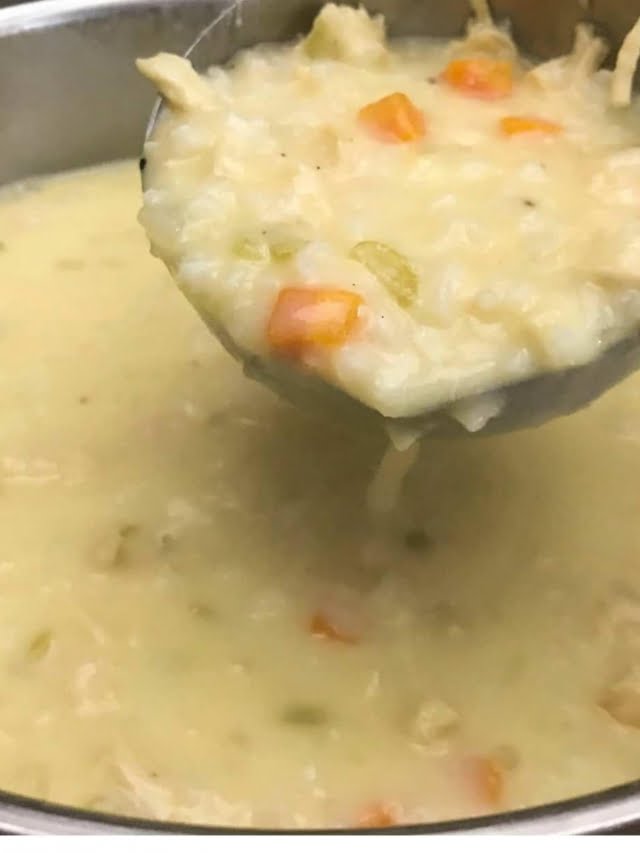 This is one of my go-to comfort food recipes when I'm down with a cold or upset stomach. It's soothing, filling, has a fantastic lemony flavor and comes together quickly and easily.
The best part is that you can use whatever veggies and protein you have on hand. Feel free to use last night's rotisserie chicken and swap out orzo for rice. It'll definitely be a lovely addition to your repertoire.
This lime ginger-infused basil tea tastes just as good as its aroma. It combines powerhouse ingredients fresh ginger, lime juice and honey that can help fight off a cold or flu and boost your immune system.
This tea also boasts hints of lemon and mint, courtesy of cardamom. Just a few sips of this refreshing drink can make you feel better.
Best of all, it tastes great hot or cold.
The burning sensation of spicy foods helps relieve congestion, and I can't think of anything better than this spicy and savory kimchi fried rice topped with soft fried eggs.
This delicious meal will wake up your taste buds and nourish your body. You can serve it for breakfast or dinner.
This wonderfully warm smoothie boosts protein and vitamins from chia seeds and spinach.
Ginger brings out the natural sweetness of pineapple and bananas, while orange juice ties all the flavors together.
Skip the usual oatmeal and make this fun twist instead. It features oats, cranberry, walnuts, orange juice, maple syrup and warming spices - the perfect sick day snack, breakfast, or even dessert.
It's oh-so-good; you'll be making this even after recovering from your illness.
Related Comfort Food Recipes
For more comfort food recipes ideas, check out my collection of hearty recipes that will warm your soul.
For more comfort food inspiration check out my collection of best southern comfort food recipes.
If you are traveling across the country and looking what to eat in a specific state, then check out my list of best american comfort food per state.