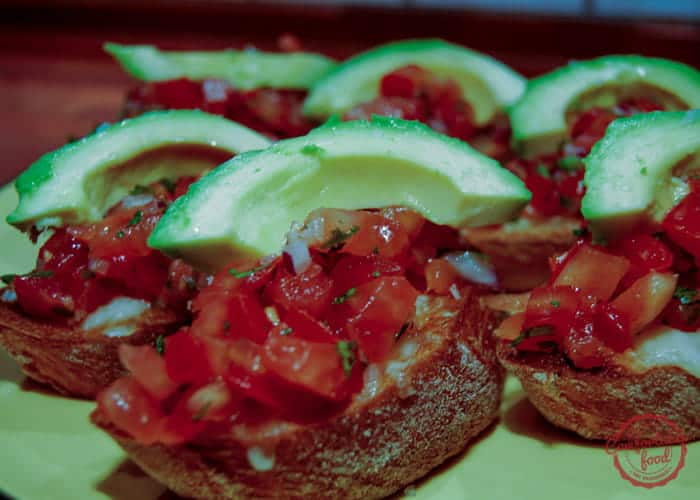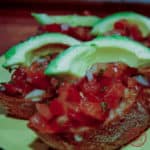 This Mexican inspired bruschetta is perfectly zesty and a just a little spicy.  It's served on cheese-toasted baguette and is a guaranteed perfect addition to any fiesta.
Ingredients
how to
In a large bowl, toss together the tomatoes, olive oil, cilantro, onion, garlic, jalapeño and salt until well mixed.
Squeeze the lime over the top, and gently toss again to coat.  Allow the tomatoes to sit while you prepare the bread.
Heat your broiler, and brush each slice of baguette with olive oil.  Broil about 2" away from broiler for about 1 minute, or until browned, then turn over and brown the other side.
Sprinkle the olive oil side with a little of the mozzarella, then return to broiler to just melt the cheese, then remove from oven.
Generously heap onto the toasted baguette pieces and garnish with a slice of avocado.