This is our curated list of the 30 best gemelli pasta recipes, and any of these recipes will give you a hearty, flavorful gemelli pasta dish. So whether you're going for a salty or sweet flavor in your tender pasta, follow these recipes for a delicious meal.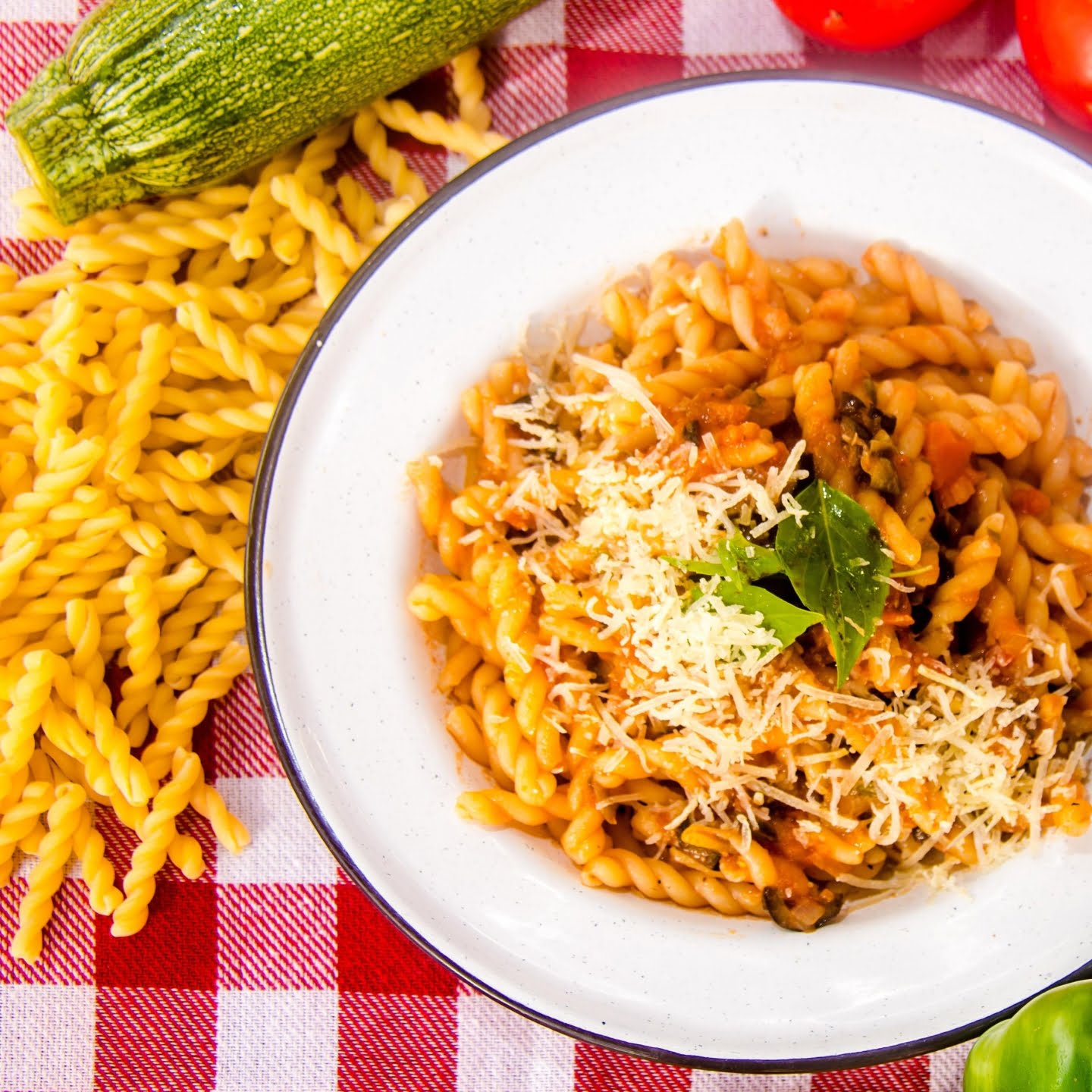 There are at least 30 distinct types of pasta with different shapes and flavors to serve for different occasions. Also learn more about types of pasta sauce you can use for any of these meals.
The Gemelli pasta has become one of the fastest-selling in restaurants and the go-to choice for a savory meal in your home.
However, if you've not started making it for yourself due to a lack of recipes, we're here to help you with 30 of the best Gemelli pasta recipes.
What is Gemelli Pasta?
The uniqueness of pasta lies in its shape, and with the Gemelli pasta, you're looking at two seemingly separate strands of pasta coiled around each other. But the Gemelli pasta is not actually separate strands; it's one strand folded and twisted around the other.
Its shape makes it a great pasta to hold your creamy sauce, cheese, pepper, and other condiments. If you ever run out of Fusilli, Rotini, or Penne pasta, Gemelli will serve as a great substitute.
The 30 Best Gemelli Pasta Recipes You Must Try
If you're looking for a soft and sweet flavor in your Gemelli pasta, this recipe with lemon basil arugula will serve your taste buds well.
With a twist of crunchiness and tanginess in the chopped walnuts, it's the ideal pasta dash for a relaxing evening.
Your servings ingredients will include fresh arugula herbs, toasted & chopped walnuts, parmesan cheese, and Gemelli pasta, among others.
The possibilities you can explore with pasta and pesto are endless; this is another recipe reinforcing the point.
Make your pesto with pistachio lemon basil, add mozzarella balls arugula, and incorporate it with your pasta for a delicious pasta dish.
On your cooked pasta, you can't go wrong with a sauce of basil leaves, garlic, parmesan cheese, olive oil, and walnuts rich in polyunsaturated fat. Cook your pasta in boiling water for about 12 minutes till it's done, strain, and mix well with your pesto sauce.
The ingredients to make this hearty food include the Gemelli pasta, sea salt, walnut pesto, and freshly grated parmesan cheese or grana cheese.
If you love your pasta with heavy cream cheese, you might want to go for this pasta recipe. It's an ideal meal for a relaxing romantic evening with your partner.
The saltiness of the anchovies and the tanginess of the tomatoes, and the mascarpone cheese on a plate are absolutely delicious.
It's not hard to see why pasta is a favorite dish to a large percentage of people when you can combine it with various condiments to suit your taste. Depending on your choice, your herbs can include fresh basil leaves, spinach, garlic, and oregano.
Of course, you'll want flavor, which is where olive oil, salt, and pepper come in to spice up your cooking.
Cherry tomatoes have a slight tart and sour taste depending on the flavor you want in your cooked pasta. To cook your pasta using this recipe, you'll need pepper, salt, spinach, garlic powder, feta crumbles, garlic cloves, and of course, cherry tomatoes, among others.
You can use the parmesan cheese for the best cheesy flavor and creamy pasta outlook.
Shrimp and pasta combos remain a favorite with pasta lovers. It's simply one of the best things to experiment with alongside other condiments.
Create your cheesy sauce with butter, parmesan, and seasoning in one pot. Saute your shrimp in another and add to the sauce. Cook at medium heat and add your cooked pasta.
Add more parmesan cheese and lemon wedges to the combo, and you're ready to eat.
Healthy-eaters are in for a treat with this recipe as they can have different a variety of vegetable choices. You can become a Gemelli recipe developer with your dish's delicious vegetable combination.
Typically, you can cook this pasta with vegetables, including asparagus, baby spinach, cherry tomatoes, garlic cloves, and zucchini.
This is a family favorite with lots of nutrition serving from the ingredients going into cooking the pasta. There's room for lots of protein with the boiled eggs in the recipe.
The ingredients you'd need to make this food includes butter, red pepper flakes, lemon, farm eggs, sugar snap peas, and capers. It's the ideal pasta salad for a vegetarian.
This hearty dish has a prep time of about 25 minutes, and it's made from a combination of Gemelli pasta, shrimp, lemon juice, parmesan cheese, and saturated fat; butter.
Boil water, add your pasta, add salt, and cook according to the package directions. Saute your shrimp with butter under medium heat. Add garlic, lemon juice, and then your pasta. When done, serve with freshly grated parmesan cheese.
This recipe is a delight to lovers of Gemelli pasta and ground beef. The pasta dish comes with lots of cheese to give you a delicious gooey plate of goodness.
So, if you are a mexican food fan like me, you will absolutely love this recipe that features taco seasoning, cheese and beans! So goood.
There are more recipes with pasta that involve you dealing with more than one cooking pot. However, with this Mushroom and Gemelli pasta, you can get it all done in one large pot!
Of course, you'll need mushrooms, parmesan cheese, black pepper, olive oil, and garlic oil, among other condiments.
More recipes for vegetable lovers! This recipe incorporates ingredients including asparagus, tomatoes, bell pepper (by choice), and peas.
The prep time is short, and you can go with a cheesy sauce of your choice to enjoy the dish.
Another recipe combines mushrooms and the Gemelli pasta. For this, your ingredients will include Mushrooms, olive oil, shallots, butter, and garlic.
All these go into a pot with your Gemelli pasta, reserved pasta water, red pepper, parsley, and cheese.
If you love pasta salad with a meaty flavor, this recipe is the one for you. It can serve as the perfect side dish for a reminiscent night with your family or partner.
Ingredients include baby spinach, sweet sausage, Gemelli or Penne pasta, olive oil, and parmesan cheese.
Mushrooms and pasta seem to make a great combination serving delicious plates of goodness, especially to vegetarians.
Boil your pasta and cook your pasta according to the package directions. Make your mushroom sauce with heavy cream and fresh thyme leaves, add pasta water and incorporate it with the pasta.
For a quick pasta meal, you can opt for the One-pot Chicken Gemelli pasta.
The recipe is great for a tasty and tangy plate of pasta with the broccoli, and peas condiments included.
The pasta dish will be set in 30 minutes, but cooking your chicken should be thorough to ensure it's well-done.
More magazines should incorporate recipes for turkey pasta because we cannot get enough of the amazing combo.
This pasta dish contains the best ingredients for pasta, including broccoli, turkey sausage, fresh herbs (fresh basil), and tomatoes which are a rich source of vitamin c.
Make your creamy sauce with heavy cream, and you have a delicious pasta dish.
This recipe will give you a healthy dish perfect for a summer day. The dish should be ready in about 30 minutes, and your main ingredients will include Gemelli pasta, butter, pine nuts, garlic cloves, freshly grated parmesan cheese, olive oil, salt, and your choice of peppers.
The result is definitely not a side dish but the entree to what's a lazy summer day.
This pasta dish is perfect for vegans with the ingredients going into its preparation. The recipe will make you a meal ideal for a summer day to enjoy with friends and family.
You'll need ingredients including Gemelli pasta, pumpkin seeds, lemon zest & juice, vegetable broth, and tomatoes. For more flavors, add chickpeas and smoked paprika to the mix.
Basil and pasta make another entry on our best recipes for Gemelli pasta. It's easy to see why with this creamy and warm pasta meal that's quick and simple to make.
Your required ingredients include pasta, fresh basil, garlic cloves, olive oil, lemon, and a few other ingredients.
You'll get a sweet and meaty flavor from the combination of asparagus and sausage you can incorporate with Gemelli pasta. It'll make for a perfect dinner on a spring night.
You don't need too many ingredients to make the dish. For a sumptuous dish, get your pasta, asparagus, sun-dried tomatoes, white wine, and heavy cream. It'll almost feel like you're in a high-end Italian restaurant.
With this recipe, the tomato sauce you've kept in that airtight container is not going to waste. Instead, you'll get to incorporate your twists with the sauce with a vegetable of your choice, and our top choice is broccoli.
You can choose to get mozzarella balls into the dish for a creamy plate of pasta. Try this with family and reminisce about the gold old days.
This yummy recipe will make the perfect side dish for your barbecue on a nice summer day. If you're a lover of Cheddar cheese, this is the best creamy pasta salad recipe to try.
The chief ingredients include shredded Cheddar cheese, crumbled bacon, green onions, and ruffled potato chips.
This pasta dish brings color and more tastiness to your food, and you can make it easily in under 30 minutes.
Your ingredients to make the dish will include onions, herbs, tomatoes, mushrooms, bell peppers, wine, and seasoning.
Gemelli pasta with pesto remains one of the best combinations with pasta. This recipe lets you add your own twist with potatoes and green beans to make the perfect food for a vegetarian.
Your ingredients will include potatoes, fresh basil, green beans, parsley, salt, olive oil, pine nuts, pasta water, and Padano.
Get your boneless chicken breasts, chopped red onion, and vegetable oil to fry in a pan for this pasta recipe. It's a delicious pasta dish to serve your guests and get the cheer going.
You'll need your favorite vegetables, cucumber, low-fat Greek Yogurt, lemon juice, chopped dill, and Gemelli pasta to put the meal up in about 30 minutes.
Mac & cheese has always been a favorite with pasta lovers, and you can make it with Gemelli too. Simply make your mac & cheese as you've always done and incorporate ham and broccoli (or another healthy vegetable of your choice).
Enjoy it as dinner with your family and leave them with a memorable taste.
Everyone loves cheesy pasta; you can incorporate whatever cheese brand you want. Ricotta is famous for its deliciousness, and you can enjoy it with the tart and sour savor of cherry tomatoes.
Make a herbed ricotta sauce and incorporate it into your pasta for the perfect dish on a summer day.
Caramelized onions give great savor to food, and Gemelli is no exception. It's a portion of tasty food with flavors from pancetta, chicken broth, vinegar, olive oil, asparagus, onions, and kosher salt.
Enjoy the dish on a romantic night with your partner and have great memories.
Takeaway
Gemelli goes with a variety of recipes, and these are some of the best you can try with. There's something for everyone, and there's no end to the twists you can add to your dish. So, get to the kitchen and make your sumptuous Gemelli meal today!
Related Recipes
Check these hearty delicious pasta recipes for more ideas. Including my collection of best shrimp pasta recipes with lots of tasty recipes for you to explore.
For more pasta ideas check out my leftover pasta recipes with a full collection of comforting recipes.