Get the best out of pumpkins this fall and in the coming holidays with this list of the best pumpkin dessert recipes! From pumpkin pies to perfectly spiced ice cream, there's something for you to try with pumpkin to make the ultimate fall treat.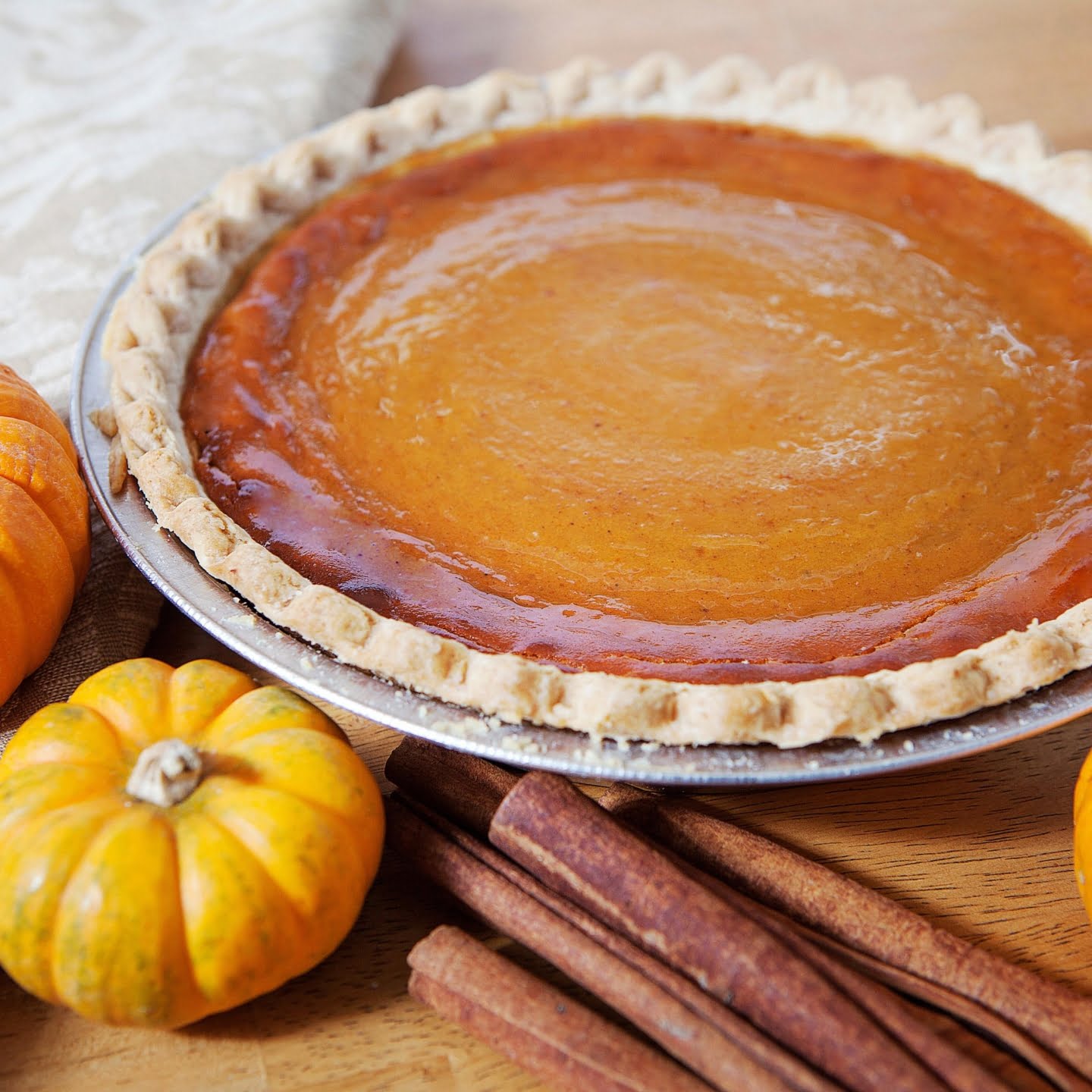 You'll be getting lots of pumpkin puree and incorporating the pumpkin pie spice in many of the desserts.
And to kick off our pumpkin dessert recipes is the pumpkin cheesecake filled with unique flavors that'll have your family and friends asking for more!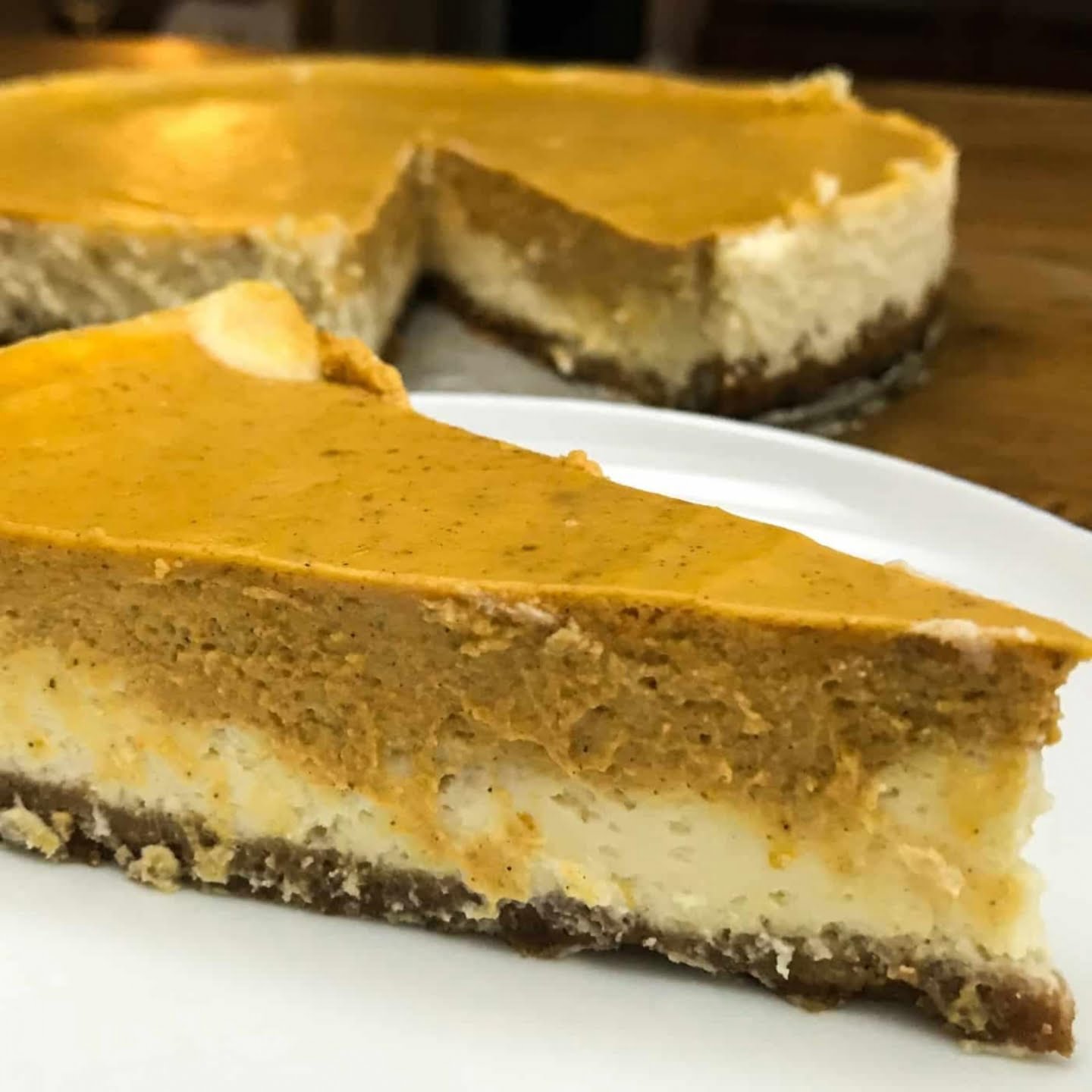 Pumpkin pie and cheesecake make great desserts individually, but a cheesecake infused with pumpkin spice might just be the ultimate dessert after a holiday meal.
The delicious and creamy pumpkin cheesecake gives flavors from cream cheese, golden graham cracker crust, brown sugar, cinnamon, sour cream, vanilla, pumpkin spice, and puree.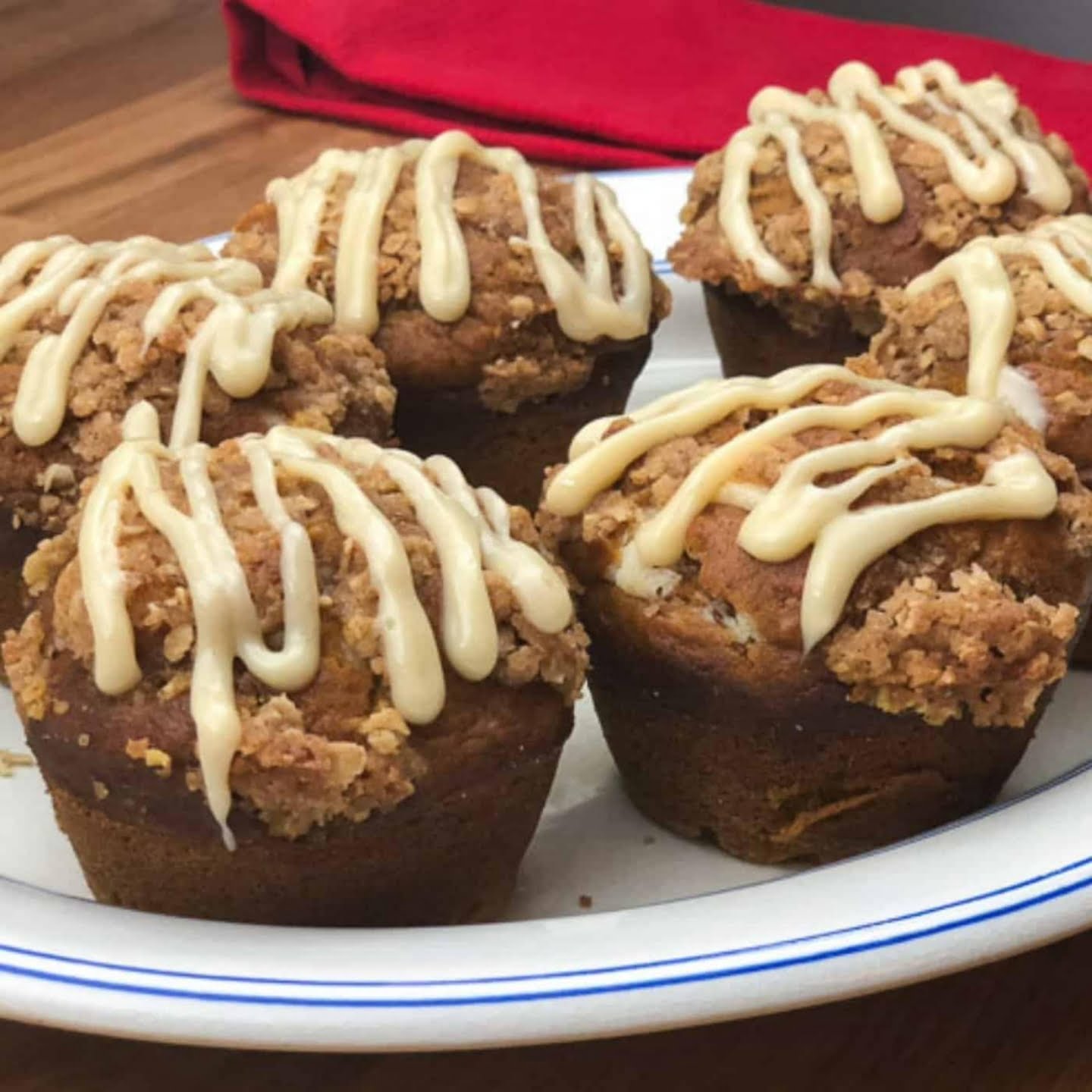 Get your pumpkin pie filling, cream cheese filling, and streusel topping to make this delicious dessert.
The cake mix comes in two layers filled with delicious flavors, textures, and a note of pumpkin spice in every bite.
You can add chocolate chips to the mix for a twist and swap the all-purpose flour for gluten-free flour to make healthy pumpkin desserts.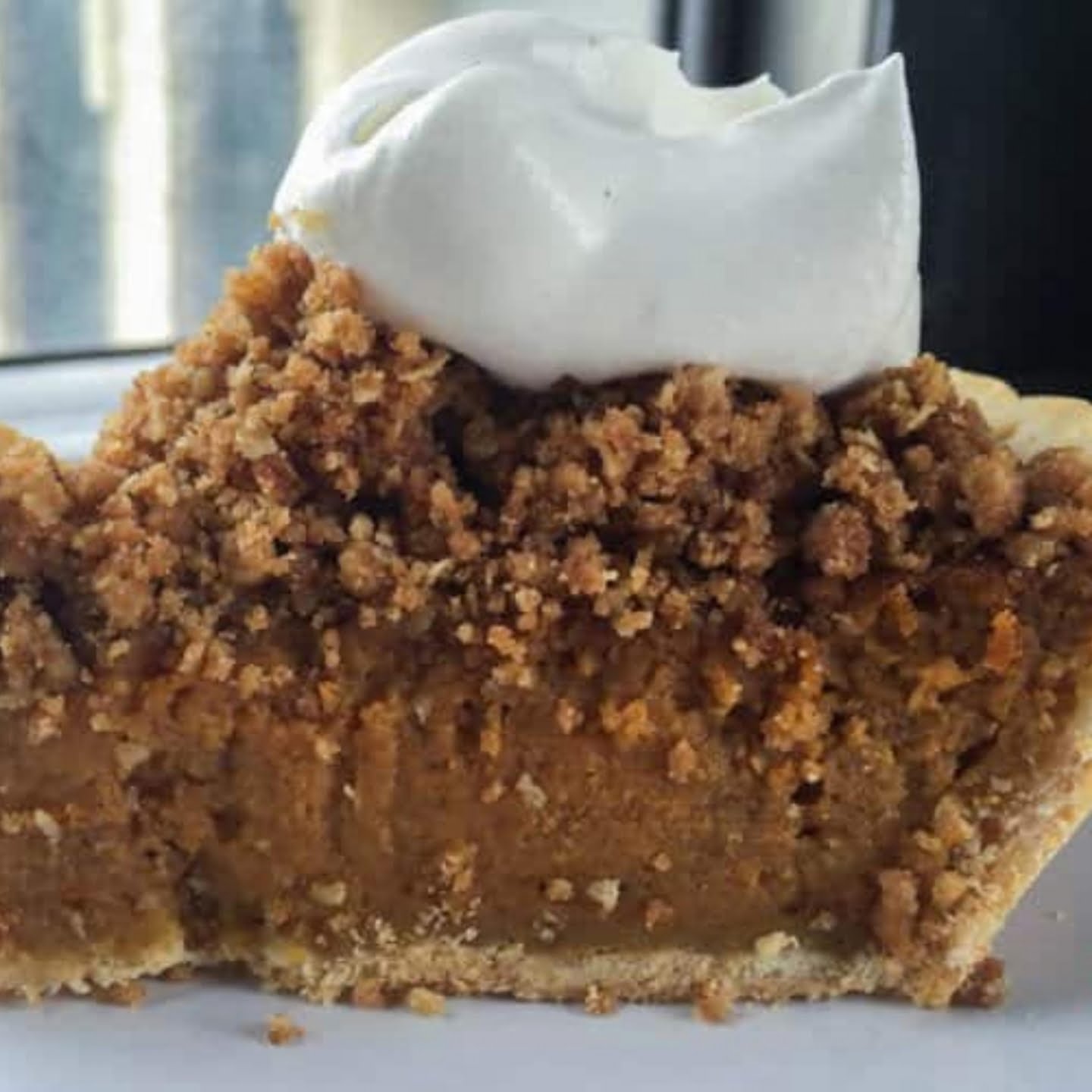 Fortunately, pumpkin pie comes in different variants, and a must-try is this fantastic pumpkin dessert.
There are several flavors and textures to experience in and on top of the dessert, with the luscious whipped cream.
Ingredients include Jack Daniels, butter, pumpkin puree, molasses, eggs, egg yolks, maple syrup, vanilla bean, whipping cream, and a host of others.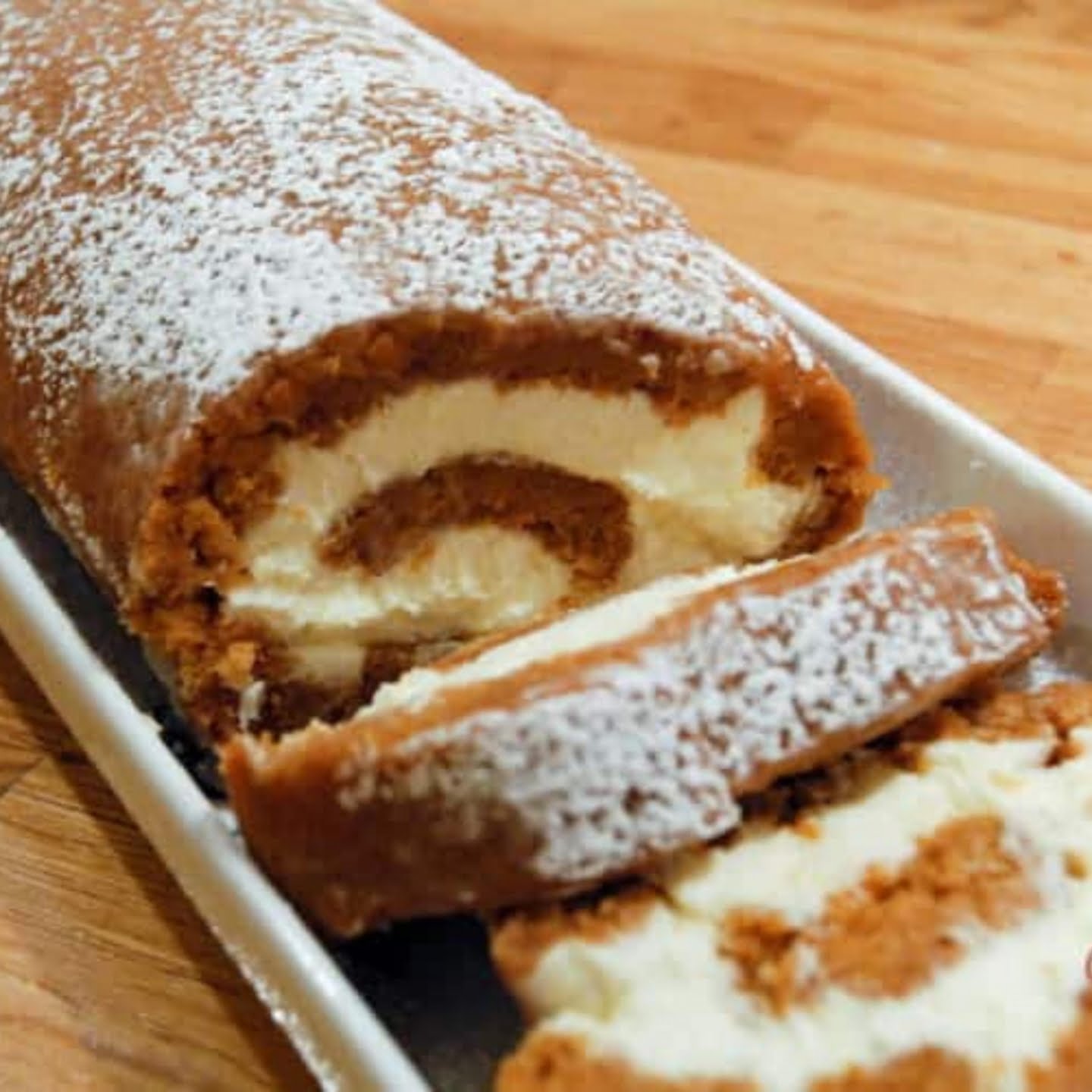 The pumpkin roll cake screams pumpkin season with spiced pumpkin filling, powdered sugar, cream cheese, vanilla, cinnamon, lemon juice, ginger, and nutmeg.
Real pumpkin lovers will absolutely love this dessert for its perfect blend of sweetness and pumpkin pie spice.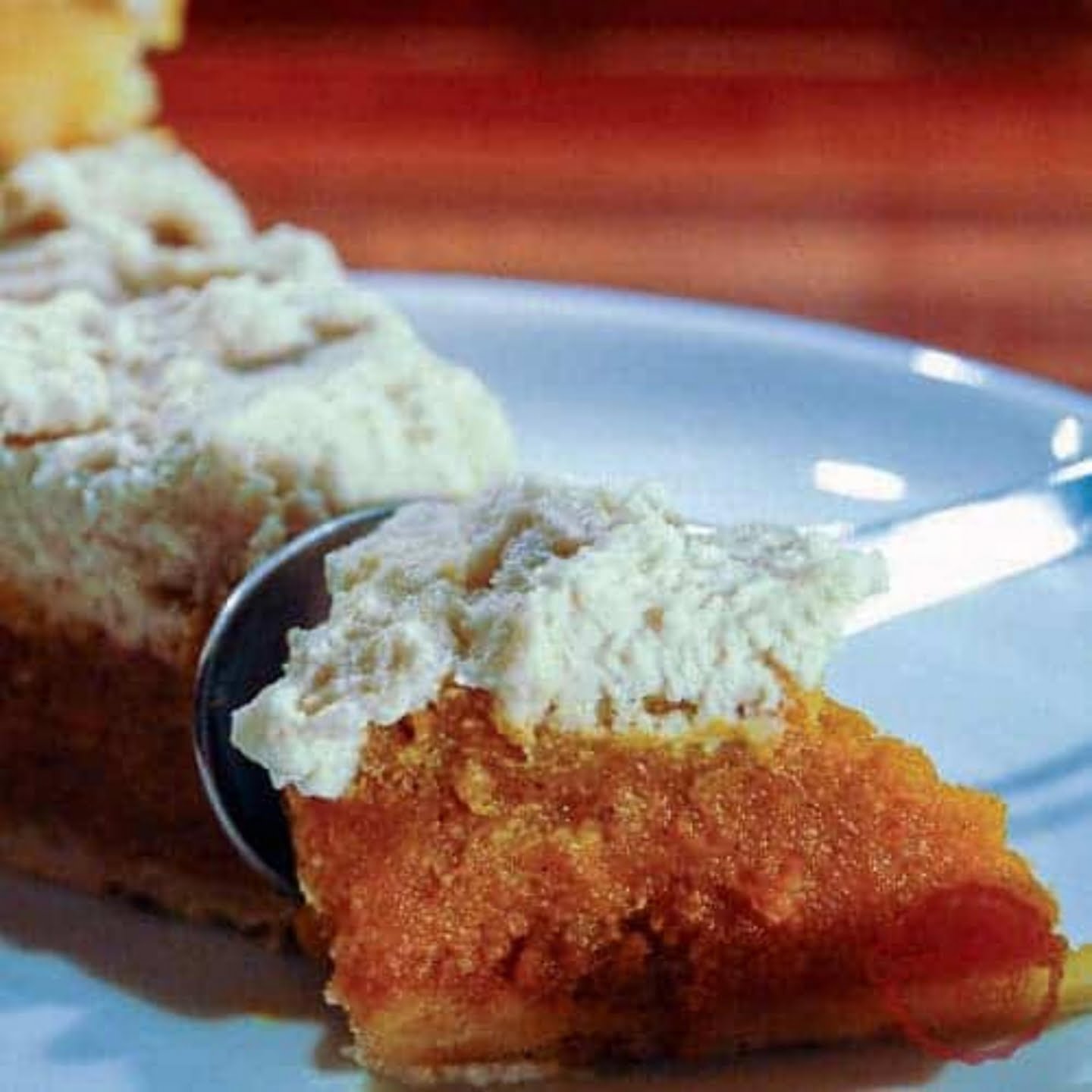 The fall season isn't complete without the pumpkin pie on the dessert table. Pumpkin pie is so famous that it comes with different twists as desired by whoever's making it.
However, the classic pumpkin pie recipe has fall flavors that remind you of the best fall moments you've had.
The recipe calls for homemade pie crust, pumpkin puree, whipped topping cream, maple syrup, brown sugar, salt, ground ginger, milk, cinnamon, and eggs.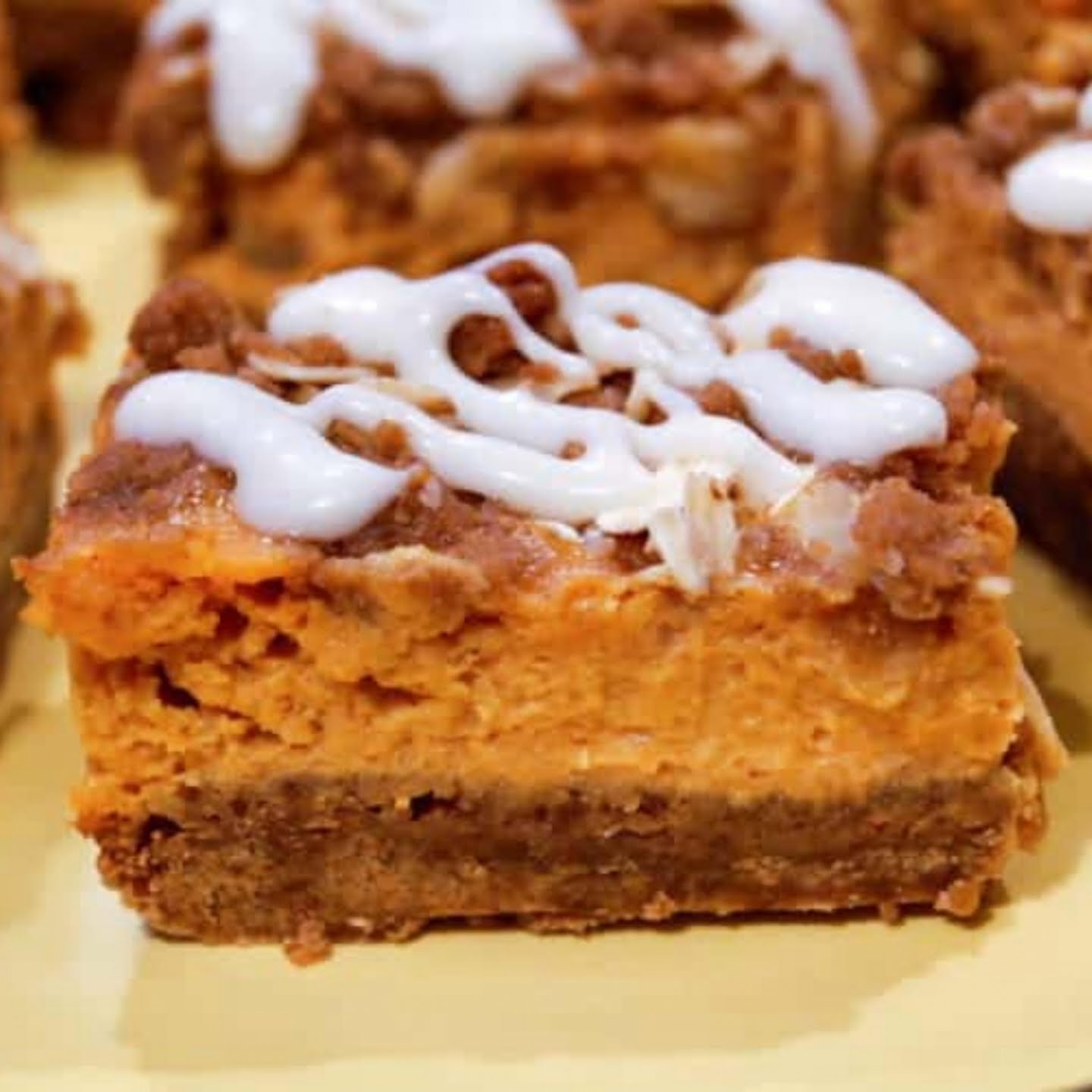 This is one of the best pumpkin desserts for the holiday season with a great blend of flavors.
You'll experience the pumpkin flavor with a mix of spices, including ginger, nutmeg, cloves, vanilla, and cloves.
Drizzle icing to the perfectly spiced pumpkin pie bars for a wholesome experience.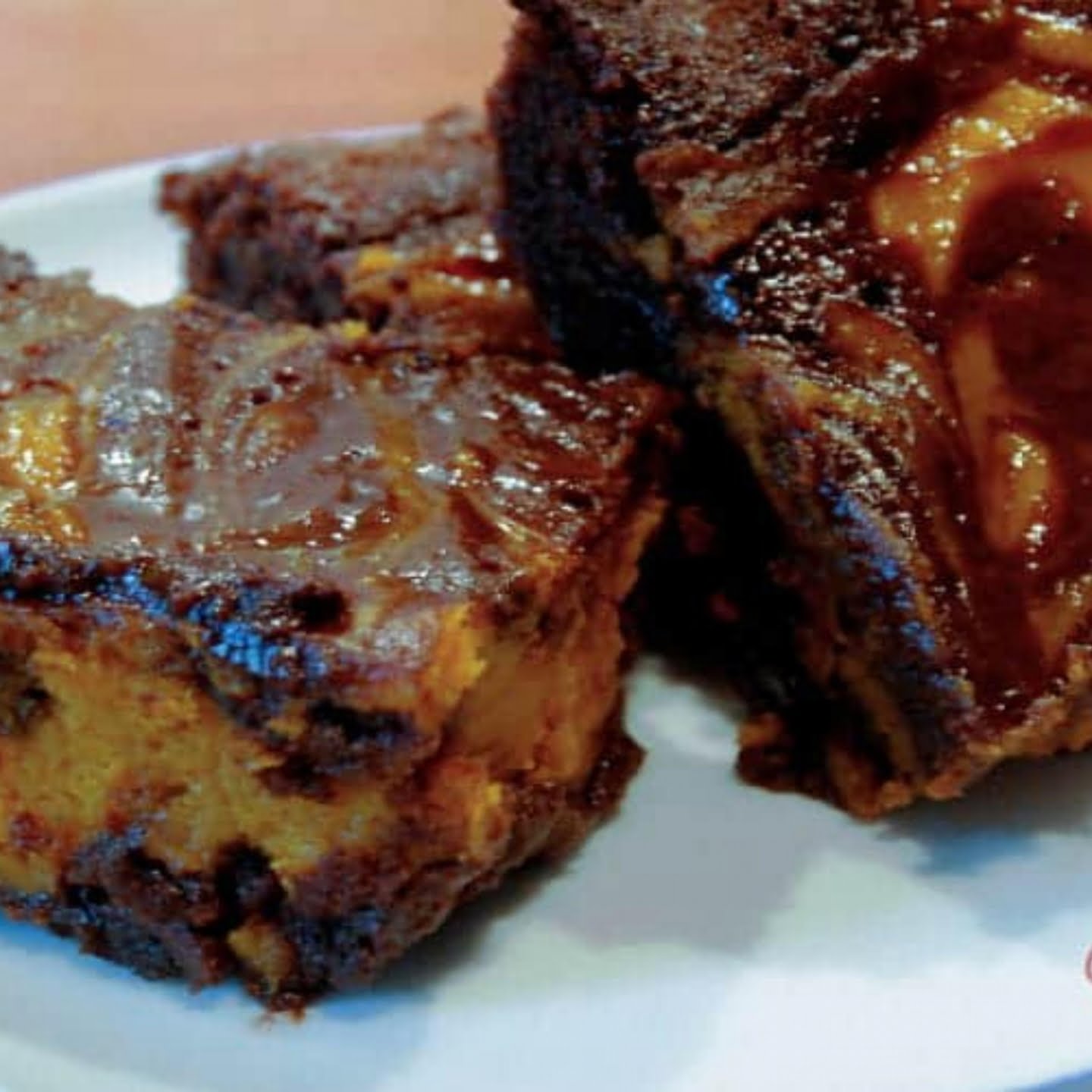 The pumpkin filling and cream cheese mix make another entry on our pumpkin desserts recipes list with the pumpkin swirl brownies.
It's one of the easy pumpkin desserts that cooks in about an hour and delivers the best fall flavors you can wish for.
This is the perfect fall dessert for your holiday parties with the flavors and moist texture the cake gives.
Get your baking dish and make your pumpkin batter with the needed ingredients to bake for about 25 - 30 minutes.
Make your cream cheese frosting with cream cheese, vanilla, powdered sugar, and butter.
The combination of snickerdoodles and pumpkin cookies tastes absolutely delicious, giving you a fall treat like none other.
The dessert is made by mixing snickerdoodle cookies in a mix of pumpkin pie spice, sugar, and other ingredients.
The bite-sized pumpkin cheesecakes will leave smiles on everyone's faces at your holiday celebrations.
The perfect fall dessert comes with flavors you'll get from Graham cracker crumbs, vanilla extract, softened cream cheese, eggs, pumpkin spice, and pumpkin puree.
You can glaze your mini pumpkin cheesecake with caramel sauce or top with whipping cream as you wish.
If you're looking for easy recipes on our list of best pumpkin desserts, the pumpkin spice muffins are your go-to.
When done right, it comes out moist, flavorful, and delivers a taste like no other with cinnamon sugar toppings.
This is one of the healthy pumpkin desserts you want to try after a great fall dinner.
It's also easy to put together on a sheet cake pan with a total cook time of about 32 minutes.
Get the canned pumpkin puree and other essential ingredients to make the healthy and delicious dessert.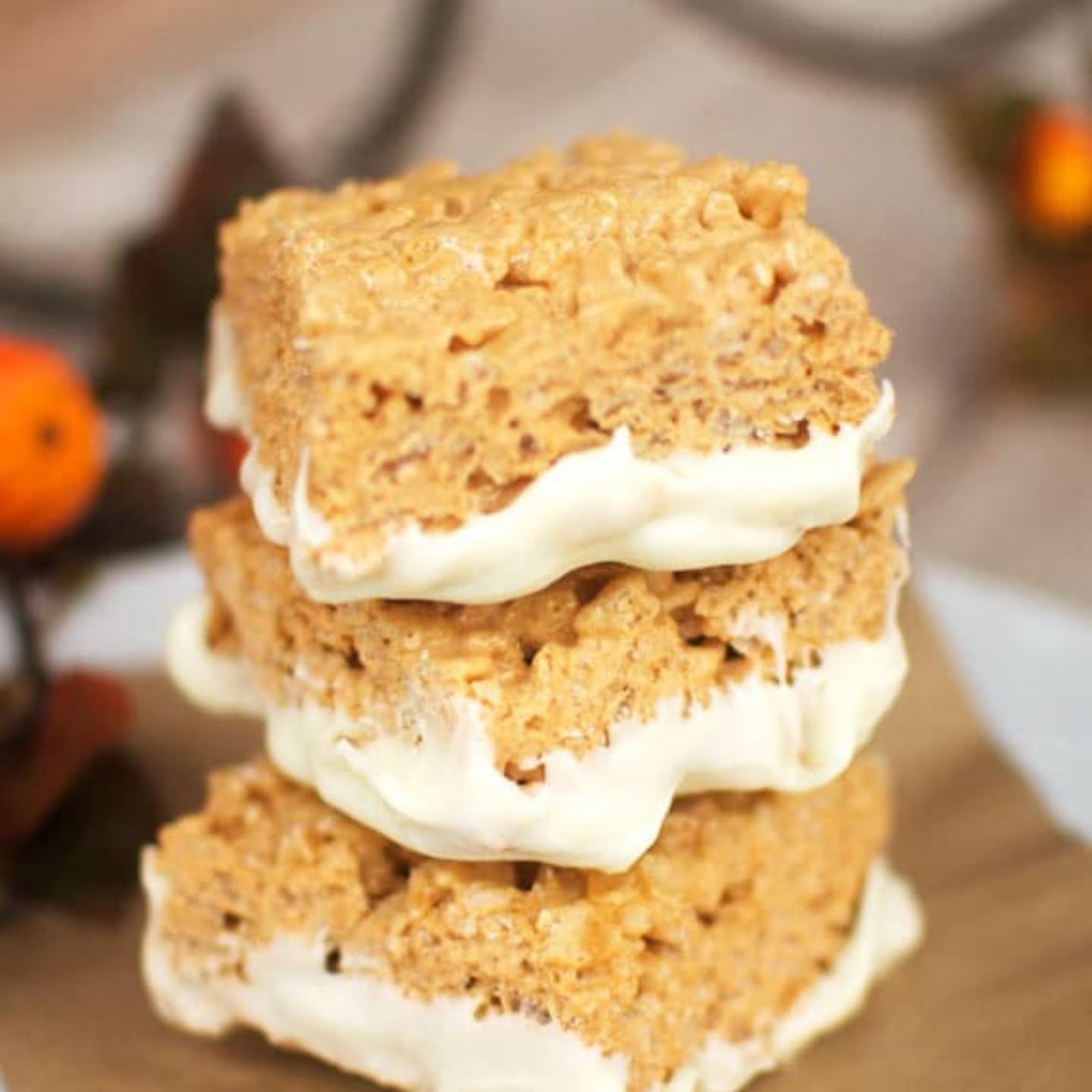 If you did not know rice crispy cereal and pumpkin spice mallows could go so well, all you need to try is the pumpkin spice Krispy treats.
They taste amazing, and your essential ingredients include rice crispy cereal, butter, pumpkin spice mallows, mini marshmallows, and white chocolate chips.
Not many more pumpkin desserts can contest the pumpkin cinnamon rolls for their absolute deliciousness.
When topped with pumpkin cream cheese frosting, your taste buds will rejoice with the burst of flavors.
The pumpkin cream pie starts with graham crackers, so you already know you're in for a flavorful, creamy pumpkin pie.
Get your pie plate, make the graham cracker crust till it's moist, and once your pie crust cools, you can start adding your other ingredients to make the fall treat.
Add dark chocolate chips or chocolate shavings for extra flavors.
Pumpkin bread is another delicious fall treat to share with your family and friends during the holidays.
Add more pumpkin for extra pumpkin flavor and to control the moistness of the pumpkin bread.
Add chocolate chips for extra flavors and ensure not to overbake.
The pumpkin chocolate chip cookies are one of the most delicious pumpkin cookies you'll ever taste.
They're extra spongy and cake-like and can be stored fresh for a long while.
Get your pumpkin pie puree and baking ingredients with sweet chocolate chips to make a fantastic dessert.
You already know this is one dessert packed full of flavors from its name.
You get flavors from chopped pecans, homemade frosting, pumpkin cake, and candy melts.
Refrigerate your cake pops for two hours or freeze for an hour to ensure your pops don't fall apart.
Pumpkin pie filling is delicious in almost anything, and there's no wrong in having the frozen counterpart of pumpkin pie - the pumpkin ice cream.
You can add biscoff cookies to your pumpkin ice cream for the crunchy texture.
If you can't get Starbucks' pumpkin spice latte, you can make yours from the comfort of your home and enjoy the same flavors you'll get from the original.
Ingredients you need include coffee, pumpkin puree, whipped cream, pumpkin spice, coffee, milk, and condensed milk.
These baked donuts topped with cinnamon sugar are just amazing with pumpkin spice flavors and crunchy sugar toppings.
The delicious dessert takes only four key ingredients and comes out well-cooked in minutes.
Your ingredients include cake mix, oil, eggs, and canned pumpkin puree.
This is one of the easy recipes to try to make the perfect fall desserts.
The pumpkin bars contain ingredients you'll typically use to make a pumpkin pie, and the cream cheese with ingredients you can easily grab from the pantry.
The pumpkin spice chocolate chip scones are another excellent option if you want more pumpkin desserts made with pumpkin puree and chocolates.
The dessert promises a load of flavors in its myriad of ingredients, including cream cheese, milk, butter, mini chocolate chips, canned pumpkin, apple juice, and a host of others.
This is your go-to option when you need a last-minute for your guests during the holidays.
The pumpkin flan is an easy-to-make pumpkin dessert filled with delicious flavors to the last bite.
It's made with canned pumpkin puree, pumpkin pie spice, condensed milk, sugar, and a hint of salt. You can serve with toasted walnut for the extra texture and flavor.
These desserts are also known as the pumpkin chocolate chip bars, and they're amazingly chewy, tasty, and filling for your holiday gatherings.
When rightly done, they come out super-moist and burst with flavors in every bite.
Bake till the toothpick comes out clean, and allow it to cool before cutting into bars.
These desserts are excellent for your holiday gatherings with the sweet flavors you get in the little treats.
Also, you do not need to bake to get these fantastic balls of pumpkin goodness.
Get pumpkin puree, white chocolate, graham crackers, dark chocolate, cream cheese, and pumpkin pie spice. Mix as directed and freeze for an hour.
This is one of the best pumpkin desserts that incorporate some of the tastiest ingredients you can mix with pumpkin.
The dessert is made from bread cubes soaked in pumpkin custard and baked to golden brown perfection.
Top it with whipped cream, caramel sauce, or chopped pecans for the best experience.
The pumpkin lava cake is another remarkable fall treat you want on your dessert spread at your holiday gatherings.
It's an easy recipe that tastes just as delicious as it looks as it incorporates various condiments, including brown sugar, vanilla, milk, cinnamon, melted butter, and a host of others.
If you've had apple crisp, you want to try this pumpkin crisp made from pumpkin custard with delicious warm spices and a topping of cream, pecans, or walnuts.
Its flavors are unique and perfect for family and social gatherings.
The pumping whoopie pie is a simple yet flavorful dessert you can make in less than an hour.
It involves sandwiching cream cheese filling with two pumpkin cookies. You can decide to make yours as chocolate chip cookies for even more flavors.
The lovely sandwich cookies can be stored in airtight containers for up to six months, so you never run out of dessert after dinner.
Get your yellow cake mix and canned pumpkin puree to make this eight-ingredient dump cake in under an hour.
The dump cakes come together with canned pumpkin puree, evaporated milk, brown sugar, eggs, pumpkin spice, butter, yellow cake mix, and pecans for garnish.
Simply mix your ingredients well and dump them into a well-buttered pan to bake for about 55 minutes.
These pumpkin churros are easy to make and satisfy your sugar craving with the extra cinnamon sugar toppings coating them.
They're also baked, which means you can eat as much as you want without a worry in the world!
If you want another style to the classic pumpkin pie, the pumpkin slab pie is an excellent option with its baking and cutting ease.
Make your crust into a rectangle, press your dough into the pan, pour in your pumpkin pie filling, and bake till the crust is golden brown.
It can be served warm with whipping cream or vanilla ice cream.
With quick ingredients you can grab from the pantry, this delicious pumpkin bundt cake will be ready to eat in about an hour.
It's a simple cake that's sure to carry that pumpkin flavor for the perfect dessert after Thanksgiving dinner.
Last on the list of the best pumpkin desserts is the pumpkin custard.
It's creamy, delicious, and rich in pumpkin flavors, from the pumpkin puree to the pumpkin pie spice used.
Top it with chopped pecans, a sprinkle of cinnamon, and whipped cream to have the perfect fall dessert.
Pumpkin desserts takeaway
These dessert recipes are all you'll ever need to put a smile on your family and friends' faces this fall and in the coming holidays. Make your loved ones feel special with these treats; they'll cherish you and the moments shared forever!
🍳 Related Recipes
If you like these hearty pumpkin dessert recipes, you should try one of these comfort foods.
Love this dessert recipe? Please leave a 5-star 🌟rating in the recipe card below and/or a review in the comments section further down the page.

Try one of my comfort dessert recipes for your next meal! And if you have any questions, I'm here to help!