Get that delicious chicken meal on the dinner table with these canned chicken recipes!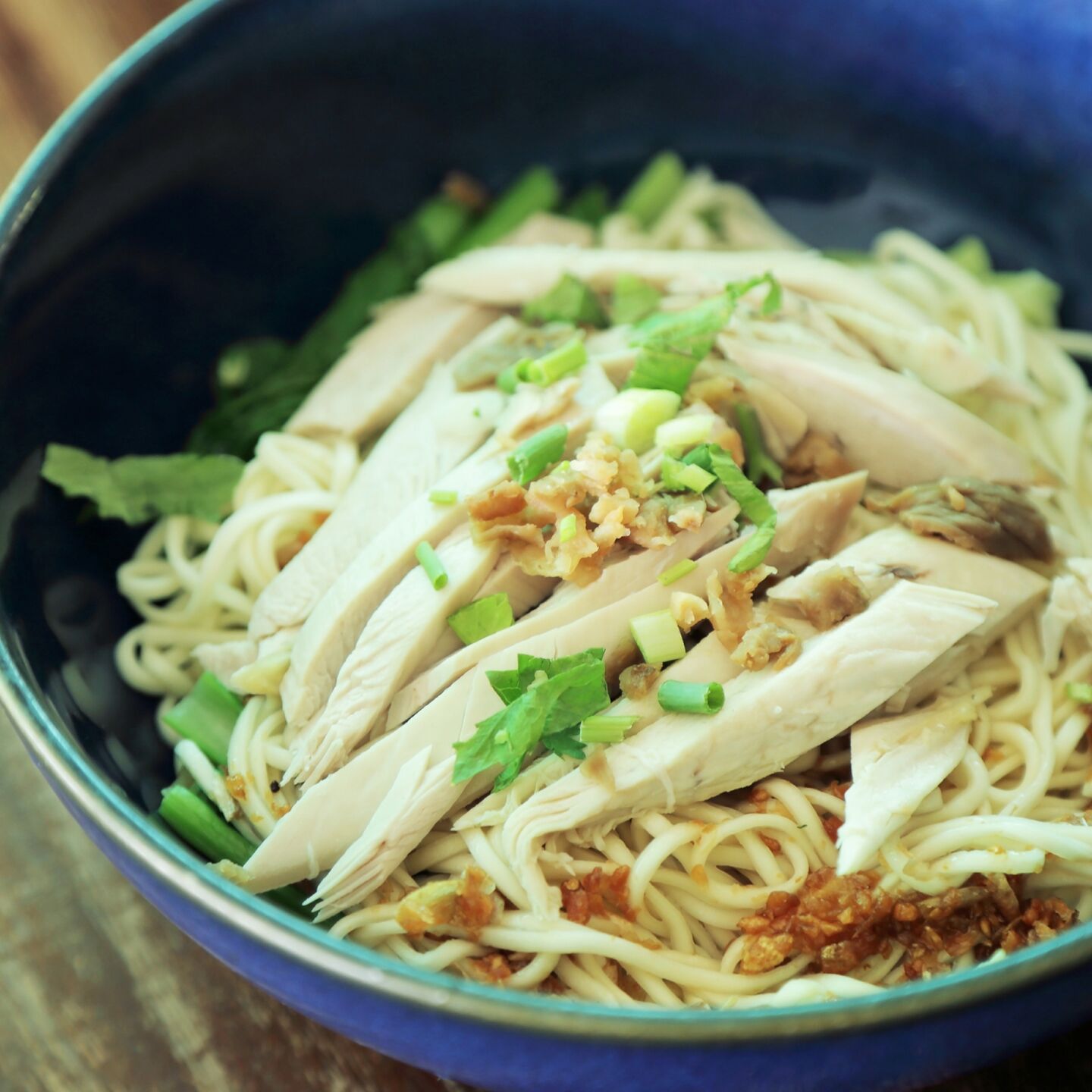 Whether you're having a lazy day or a busy weeknight, you can still have an absolutely delicious dish with these recipes.
They make your meals super quick, and you'll enjoy a broad range of dishes, from soups to casseroles.
The white chicken Chili starts this list, serving as the ultimate comfort food on a cold night. It requires just 30 minutes of cook time to prepare.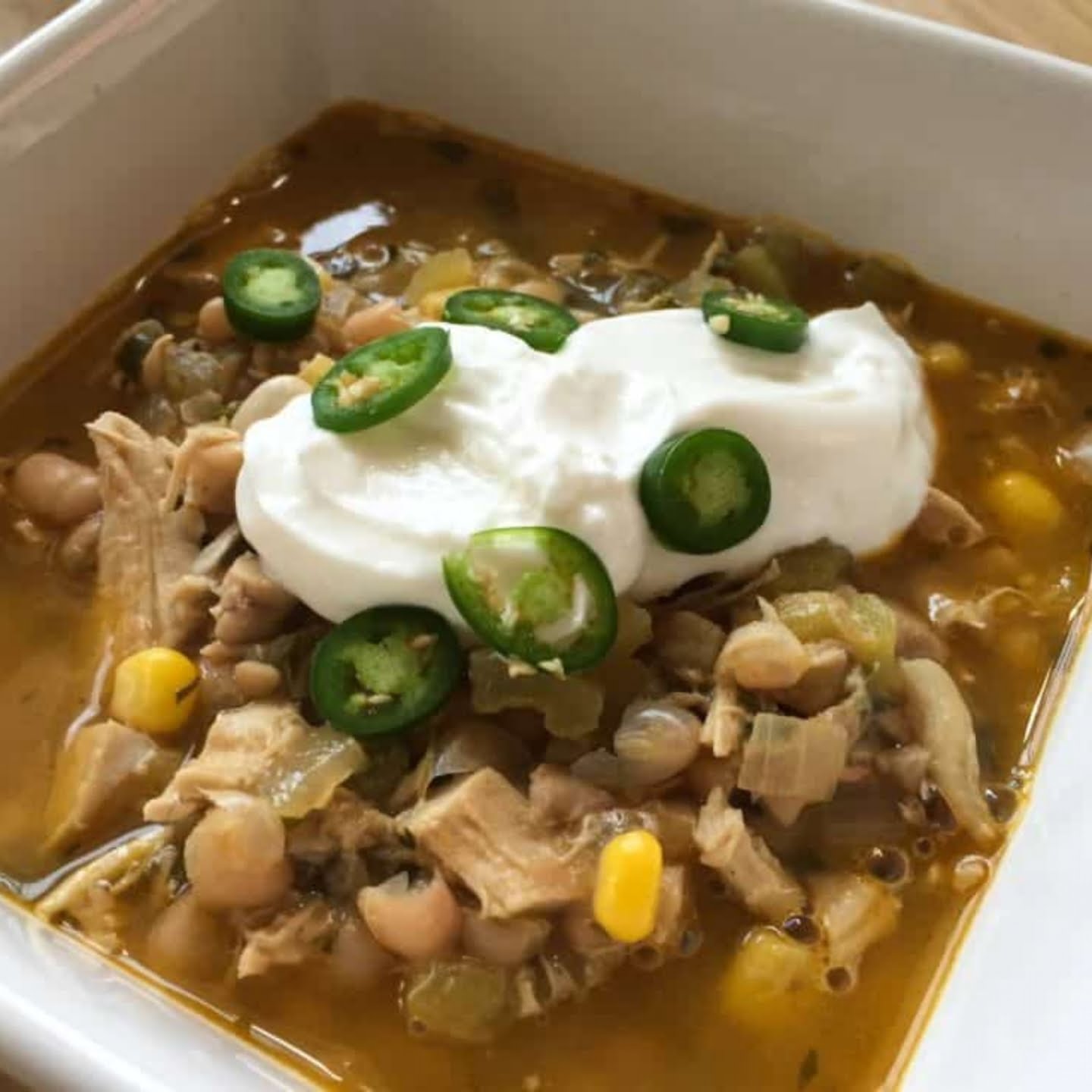 This bowl of chili makes for a perfect meal with just the right amount of spice on a cold winter night.
The easy canned chicken recipe incorporates some of the most flavorful ingredients, from chicken broth to cumin.
Enjoy the filling soup with your whole family with a topping of sour cream!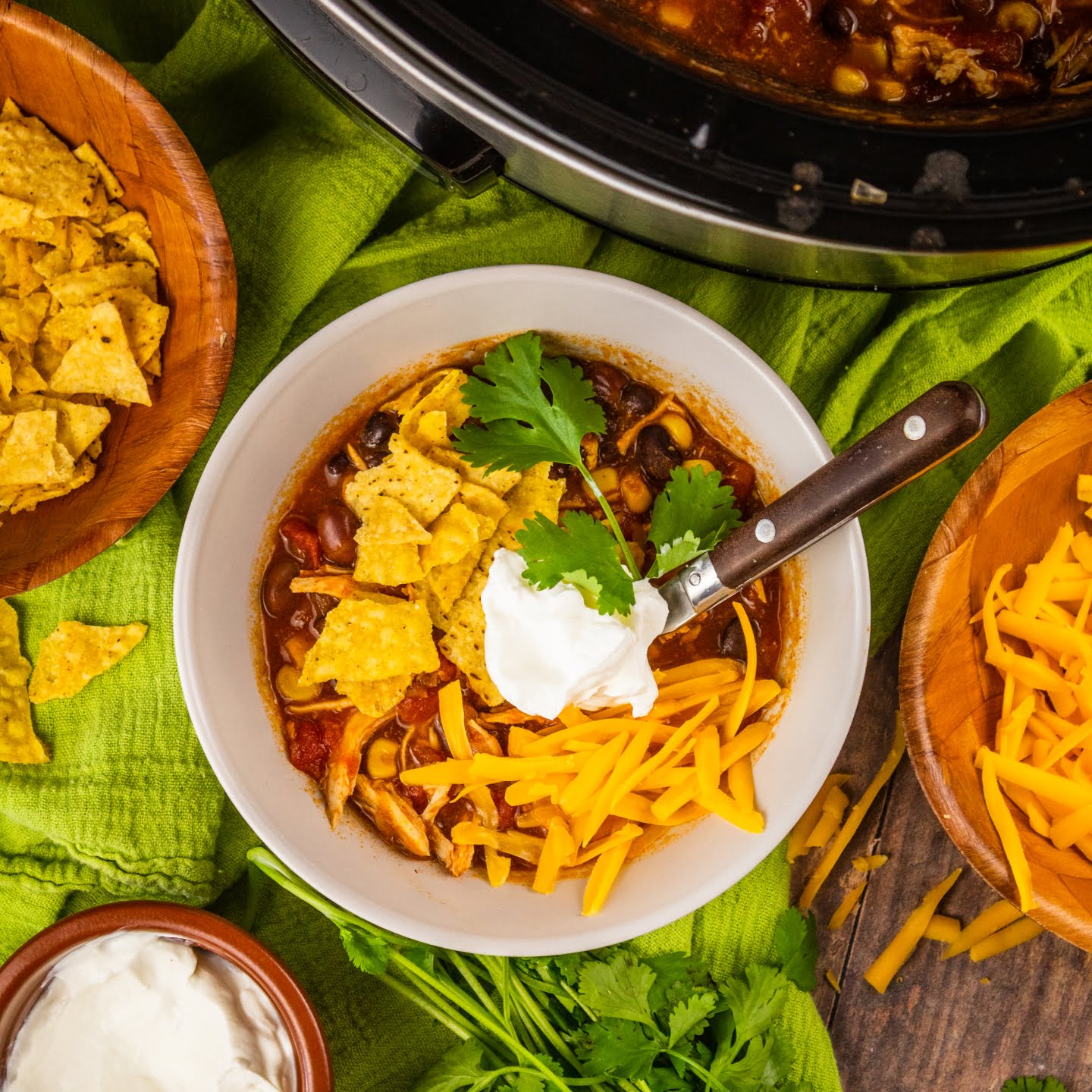 Taco Tuesdays just took an easy and interesting turn with this canned chicken recipe. The filling dinner is packed full of flavor, nutrients, and warmth to make the perfect comfort food.
Get canned chicken, black beans, diced fresh tomatoes, green chili, tomato sauce, kernel corn, chili beans, and taco seasonings.
You can make this with your slow cooker, and you'll have no leftovers when served with your favorite toppings.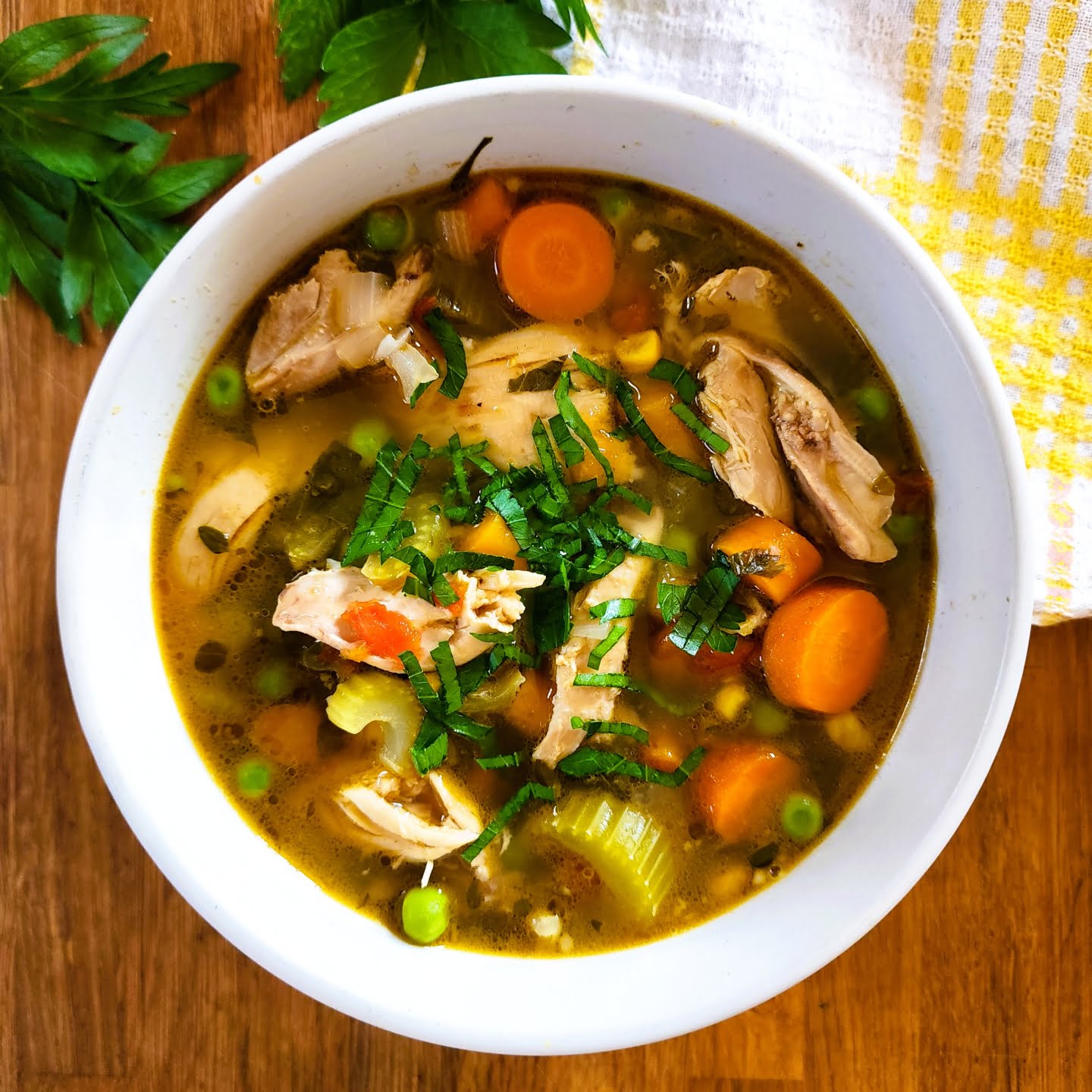 This chicken vegetable soup is hearty with a host of healthy and flavorful ingredients.
It's a delicious soup for a busy weeknight or when you're under the weather.
The recipe calls for tender vegetables, canned chicken, spices, and seasonings. Garnish the soup with fresh parsley for a wholesome dining experience!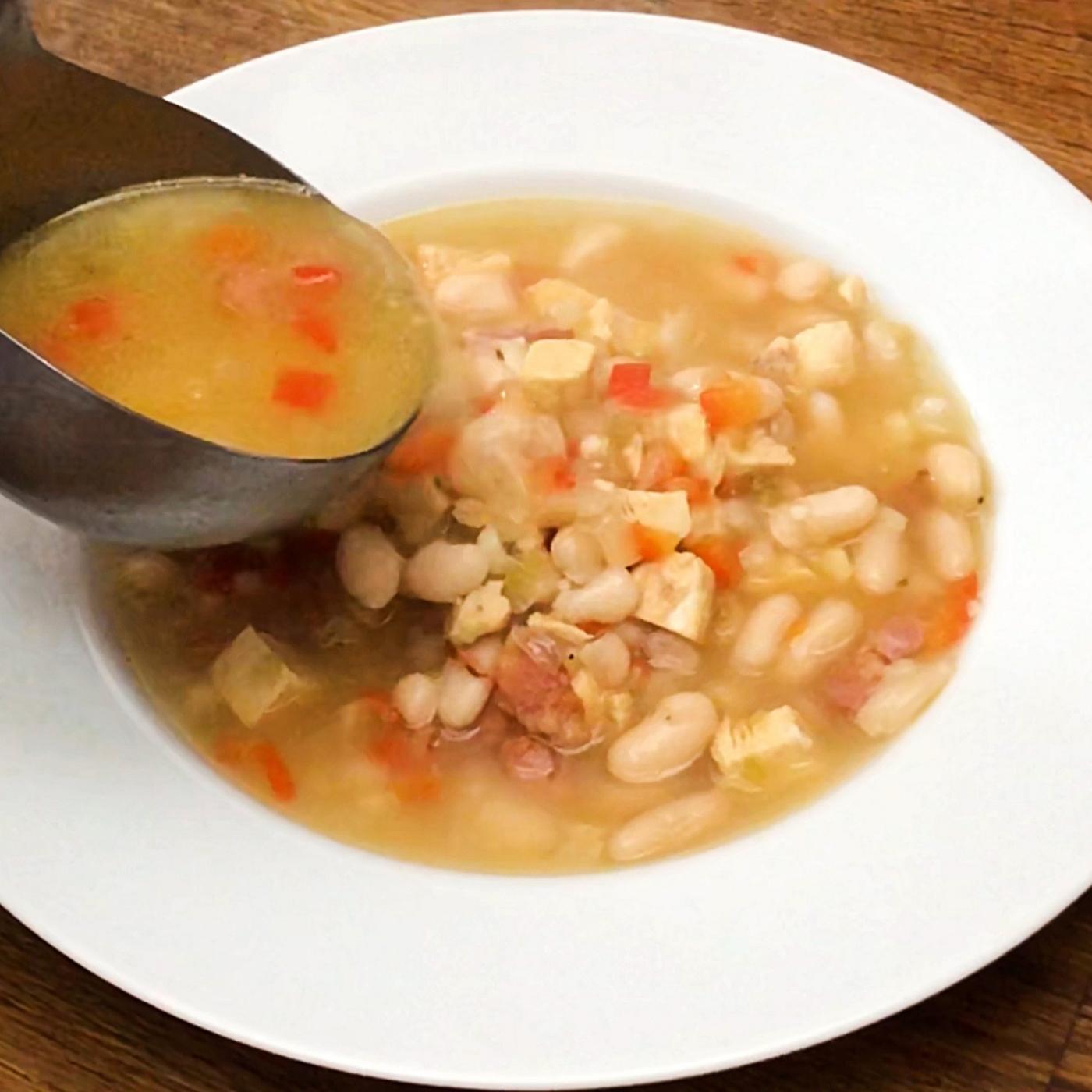 You'll enjoy this delicious soup filled with tender chicken, beans, bacon strips, seasonings, and veggies.
The flavorful soup can be prepared in 20 minutes, requiring only one stove pot!
Serve with a piece of nice crusty bread and garnish with parmesan cheese to enjoy!
This salad is the easiest chicken dish you can make on a busy weeknight.
The chicken salad recipe takes virtually no time to make, and you can use shredded chicken, leftover chicken, canned, and even fresh chicken!
If desired, a hint of salt and pepper to the salad to enjoy!
Chicken noodle soup is a classic, bursting with flavors and warmth to enjoy on a busy night.
Get your favorite seasonings, including onion powder, cayenne, and garlic powder.
Cook for only ten minutes and serve garnished with fresh parsley.
For more flavors, serve it with crackers.
Whether with canned or rotisserie chicken, this chicken pot pie will be the best you have ever tasted.
It's the perfect weeknight meal that pairs well with a salad.
The pot pie filling is packed with carrots, peas, chicken, and potatoes. Cook for about 30 minutes and serve warm with a salad.
This cheesy chicken pasta has all the flavors to satisfy your cravings! It's gluten-free and packed with cheese and seasonings.
Some of the ingredients required include cooked spaghetti, canned chicken breast, Greek yogurt, shredded cheese, and ranch dressing.
Bake for about 20 minutes till the cheese is melty and golden brown.
You'll enjoy this comforting soup made with canned chicken, tortilla chips, black beans, and seasonings. The soup is absolutely flavorful and accommodates a wide range of toppings.
With a slow cooker, it takes four hours to cook and an additional 15 minutes for preparation.
Top with diced avocado, green onions, cilantro, or lime to enjoy. See these fantastic Campbell soup recipes for super-quick and comforting dishes!
With only 20 minutes of cook time, this chicken fried rice packs enough flavors to make you ask for more.
The dish takes simple ingredients such as canned shredded chicken, eggs, bean sprouts, soy sauce, and frozen veggies.
Garnish with coriander leaves, and enjoy.
This easy buffalo chicken dip is a delicious sauce that goes with almost everything. The fantastic part is it requires just seven ingredients to prepare in 15 minutes!
These ingredients include cream cheese, ranch dressing, blue cheese, buffalo sauce, shredded cooked chicken, and shredded cheese.
Enjoy the dip with nachos, biscuits, baguette slices, and buffalo chicken wings.
This canned chicken recipe is all you need if you want a healthy, creamy, and flavorful chicken meal.
The avocados are cut into halves and cleaned out, then filled with a chicken salad. This chicken salad incorporates shredded chicken, avocado, Dijon mustard, lemon juice, Greek yogurt, and parsley.
Stuff the avocados and garnish with ground black pepper.
The chicken macaroni salad will hit all the right spots with its amazing flavors. It's a cold salad perfect for summer picnics and mini-gatherings.
The salad is best enjoyed with a sprinkle of paprika and parsley flakes.
When it comes to easy canned chicken recipes, this flavorful Mexican dish will surely win your heart.
It's packed with fantastic flavors from cheese, a delicious enchilada sauce, and tender, juicy chicken.
Serve with a salad or rice to enjoy!
Chicken Flautas are a classic with their enticing texture and flavor. They're also super easy to make with just 20 minutes of cook time.
Ingredients for this amazing dish include shredded cheese, cream cheese, salsa, chili powder, onion and garlic powder, and flour tortillas.
Serve with your preferred dip, and enjoy!
The Fiesta chicken casserole is a Tex-Mex cuisine you'd love to the last bite. It requires just 5 minutes of prep time, making it the perfect option for a busy weeknight.
Some of its ingredients include Ro-Tel, instant rice, Colby Jack cheese, cream of chicken soup, black beans, and taco seasoning.
Garnish with chopped parsley or cilantro to enjoy!
With delicious flavors from easy ingredients, this easy Chicken Noodle casserole is bound to become your all-time favorite.
It's made with egg noodles, canned chicken breasts, panko bread crumbs, salted butter, cheddar cheese, and frozen veggies.
Bake till the cheese is bubbly, and the casserole top is golden brown!
This dish is packed full of spices and flavors that will make you want more.
You'll have a super fun time making the meal, incorporating ingredients such as canned chicken, mayonnaise, blue cheese dressing, buffalo sauce, tortillas, and sour cream.
Cut the Quesadillas into triangles, and serve with blue cheese!
The comfort and flavors of this chicken stew are unrivaled by any other you'll find on this list.
It's packed full of veggies, including celery, carrots, potatoes, onions, and garlic.
It takes about an hour to prepare this delicious stew, and it pairs perfectly with a loaf of nice crusty bread.
You have a quick delicious meal on your table with a combination of croutons, parmesan cheese, chicken, and caesar dressing.
It requires no cooking with just five minutes of prep time.
Serve with a dip of your choice, and enjoy!
The chicken dumpling soup is packed with vegetables, shredded chicken, and dumplings that will have you licking the bowl clean.
Ingredients required for this delicacy include flour, chicken broth, onions, celery stalks, leek, butter, chicken, and seasonings.
Ensure the dumplings are cooked through with the chicken broth. Add salt and pepper as you wish, and enjoy! If you love chicken soup recipes, you'll enjoy these easy soup recipes with chicken even better.
This Ranch dip requires no form of cooking and takes only five minutes to prepare. All you need is a food processor and five easy ingredients.
These include canned chicken breast, cream cheese, Ranch salad dressing, scallions, and fresh parsley.
Serve this delicious dip with veggies or crackers to enjoy.
There's virtually no occasion where this nacho won't earn you cheers!
It's made with chicken, diced tomatoes, Velveeta cheese, sour cream, diced jalapenos, and taco seasoning.
It takes one hour to cook, and you'll enjoy it with tortilla chips, quesadillas, pita chips, and even veggies.
Grab that canned chicken from your pantry along with a few other ingredients to make this delicious chicken spaghetti. It's a wonderful dish to share with your partner or the whole family on a busy night.
Ingredients to prepare this include cream of mushroom soup, seasonings, cheddar cheese soup, canned chicken, and spaghetti.
Serve with canned vegetables or garlic toast, and enjoy.
Whether as an appetizer or dinner, you'll have no regrets about making these with canned chicken.
It's super flavorful, requires only a few ingredients, and takes just 25 minutes of cook time.
Garnish with fresh cilantro and serve warm.
When it comes to canned chicken recipes, this Angel Hair pasta dish is an absolute catch.
It's an elegant dish made with green olives, canned chicken breast, vine-ripened tomatoes, parmesan cheese, lemon juice, shallots, salt, and pepper.
Sprinkle with additional parmesan cheese and parsley to serve!
Virtually no other chicken salad comes close to this recipe in terms of flavors.
Its delicious taste comes from the combination of rotini pasta, taco seasoning mix, canned chicken breast, black and kidney beans, veggies, and seasonings.
Top it with Frito corn chips, and have a swell time dining!
This casserole comes together in less than 30 minutes, promising you delicious flavors to please your taste buds.
It requires only six ingredients, including chicken, brown rice, canned corn, diced tomatoes, green chiles, taco sauce, and Mexican blend cheese.
Top with diced avocado or green onions, and enjoy!
With only 15 minutes needed, this chicken sandwich melts is guaranteed to make your day.
Its ingredients are also easy to get, including canned chicken breast, mayo, tomato, Johnny's seasoning, cilantro, and bread.
Top with cheese and serve with hot sauce to enjoy.
Chicken Tinga Tacos are top on the list of canned chicken recipes with very little stress.
They require pantry ingredients such as canned chicken, black beans, canned corn, corn tortillas, salsa, and sour cream.
In just 15 minutes, you'll have the chicken dish ready, and it pairs excellently with shredded cheese toppings.
If you love Thai cuisine, you'd absolutely enjoy this chicken salad with a peanut butter dressing.
It comes together quickly with canned chicken, combining a few other ingredients such as veggies and seasonings.
The delicious dish takes only ten minutes to make, and you'll enjoy it with a drizzle or Sriracha sauce.
The unique taste of pesto makes all the difference in this delicious peso chicken pasta! It comes together in just 20 minutes, and it's the perfect fix for a busy weeknight meal.
Its ingredients include dry pasta, pesto, sun-dried tomatoes, garlic, and canned chicken.
Add salt and pepper as you wish, and enjoy!
This rice casserole is the easiest and most delicious thing you can make for the family on a busy day.
It takes ingredients you can easily fetch from your pantry and about 30 minutes to cook.
Top the casserole with crushed cornflakes and melted butter to bake until it's heated through.
Pizza nights just got better with the ease canned chicken brings to its preparation! Get your pizza dough, BBQ sauce, cheese, and seasonings to get this ready in just 30 minutes.
Top with your favorite pizza toppings, and bake till the cheese and crust is golden brown.
Make pizza nights even more exciting with BLT phyllo pizza, as you'll find in these delicious phyllo dough recipes.
These cheesy chicken sliders are everything you want in an appetizer! They're a combination of chicken, veggies, cheese, and Hawaiian rolls.
You can get these sliders ready to serve in 35 minutes, and they go nicely with a range of toppings.
These include sesame seeds, cheddar cheese, unsalted butter, and Worcestershire sauce.
Canned Chicken Recipes Takeaway
Canned chicken saves you stress and time while delivering some of the best dishes you could ever taste. These recipes will serve you for all occasions, and they're pocket-friendly to make. Share with your loved ones and have a swell time dining and bonding.
🍳 Related Recipes
For more canned deliciousness, check out these canned potato recipes.
For more chicken recipes check out my easy baked chicken legs and chicken casserole recipes.
Love this recipe? Please leave a 5-star 🌟rating in the recipe card below and/or a review in the comments section further down the page.

Try one of my comfort dinner recipes for your next family meal! And if you have any questions, I'm here to help!