These are some of the best Campbell soup recipes to share with your family and friends today! With a can of Campbell soup, you can have your favorite comforting dish ready in no time and still get the best flavors!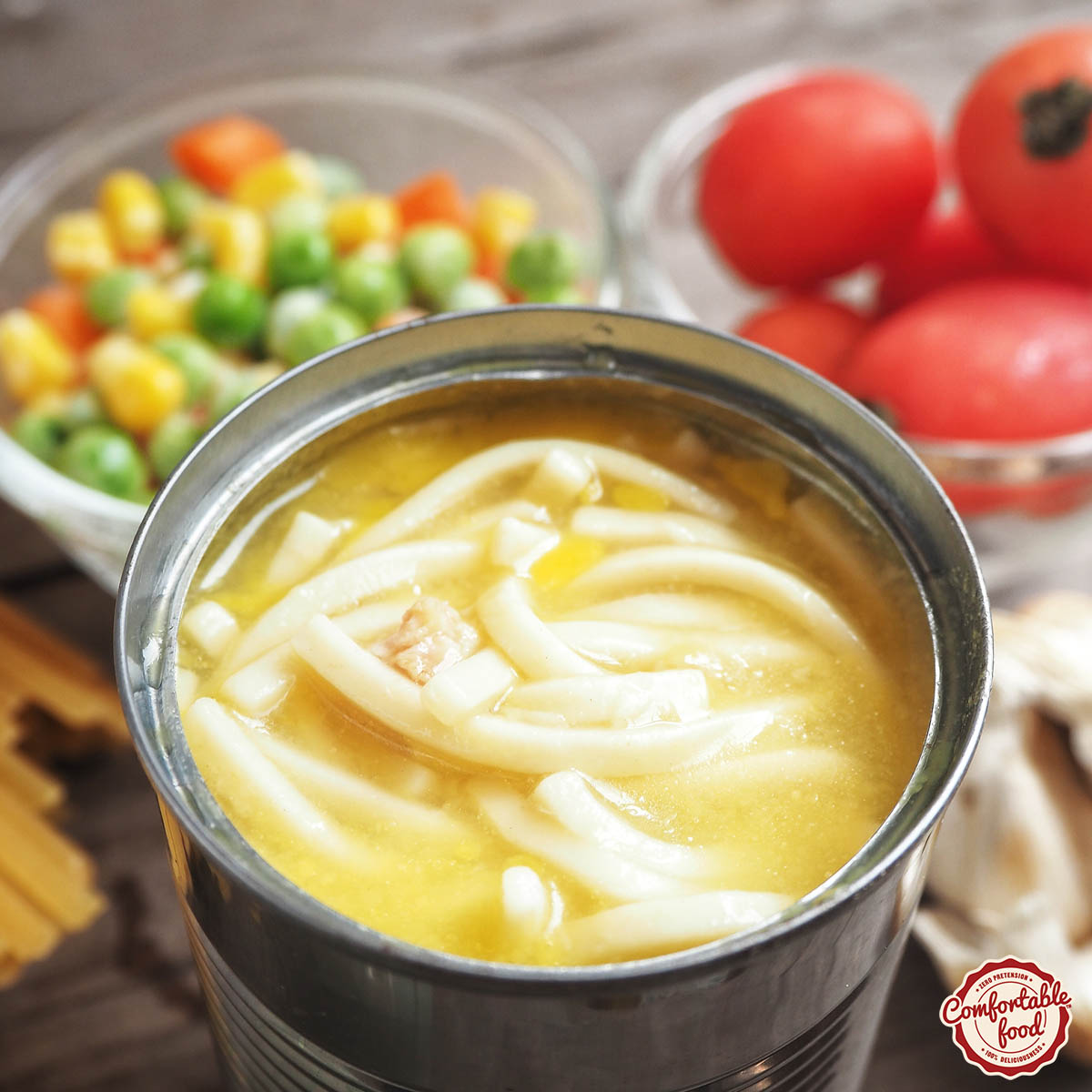 For decades, Campbell canned soup has been the secret ingredient in several delicious recipes, from casseroles to classic hearty soups.
The tomato soup cake kicks off our list of Campbell soup recipes, with its blend of spices and Campbell's canned soup, to give a super-moist and flavorful cake.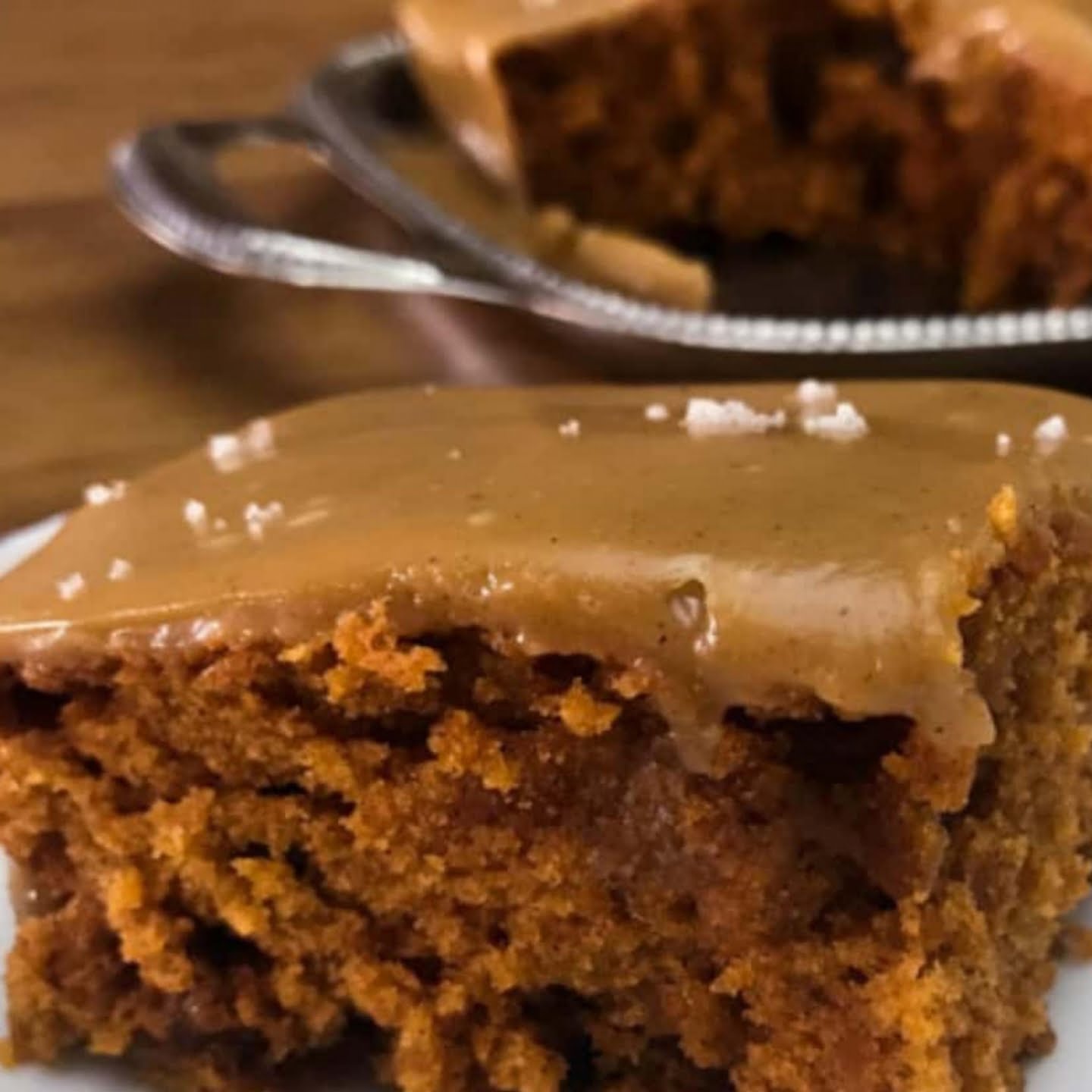 The tomato soup cake is a favorite dish to many, giving comfort and flavors with its blend of ingredients.
It's perfect as a light dinner or dessert, taking various frosting, including cream cheese frosting, maple frosting, and chocolate buttercream frosting.
The ingredients required include Campbell's canned tomato soup, baking powder, butter, sugar, and spices. Serve cool after a weeknight dinner, and enjoy.
This casserole dish is what you want for a weeknight dinner, incorporating leftover turkey, noodles, and Campbell's cream of chicken or celery soup.
Depending on your desired flavors, you can substitute the chicken soup for cream of mushroom soup.
The result is a delicious meal of juicy turkey, tender pasta, creamy sauce, and mixed veggies. Top with shredded cheddar cheese, and enjoy!
You can switch up your classic beef stroganoff with the addition of mushroom soup.
The hearty meal is all you need for comfort, requiring minimal ingredients and giving you all the flavor you can wish for in a soup.
Its ingredients include Campbell's condensed cream of mushroom soup, egg noodles, freshly ground black pepper, ground beef, onions, garlic powder, sweet paprika, and sour cream.
Although called breakfast potatoes, you can have these also for lunch or dinner.
It's an amazing dish with fantastic flavors from Campbell's cheddar cheese soup, pepper, ham, bacon, and baby potatoes.
Ensure to stir before serving and serve with more cheese toppings or sour cream.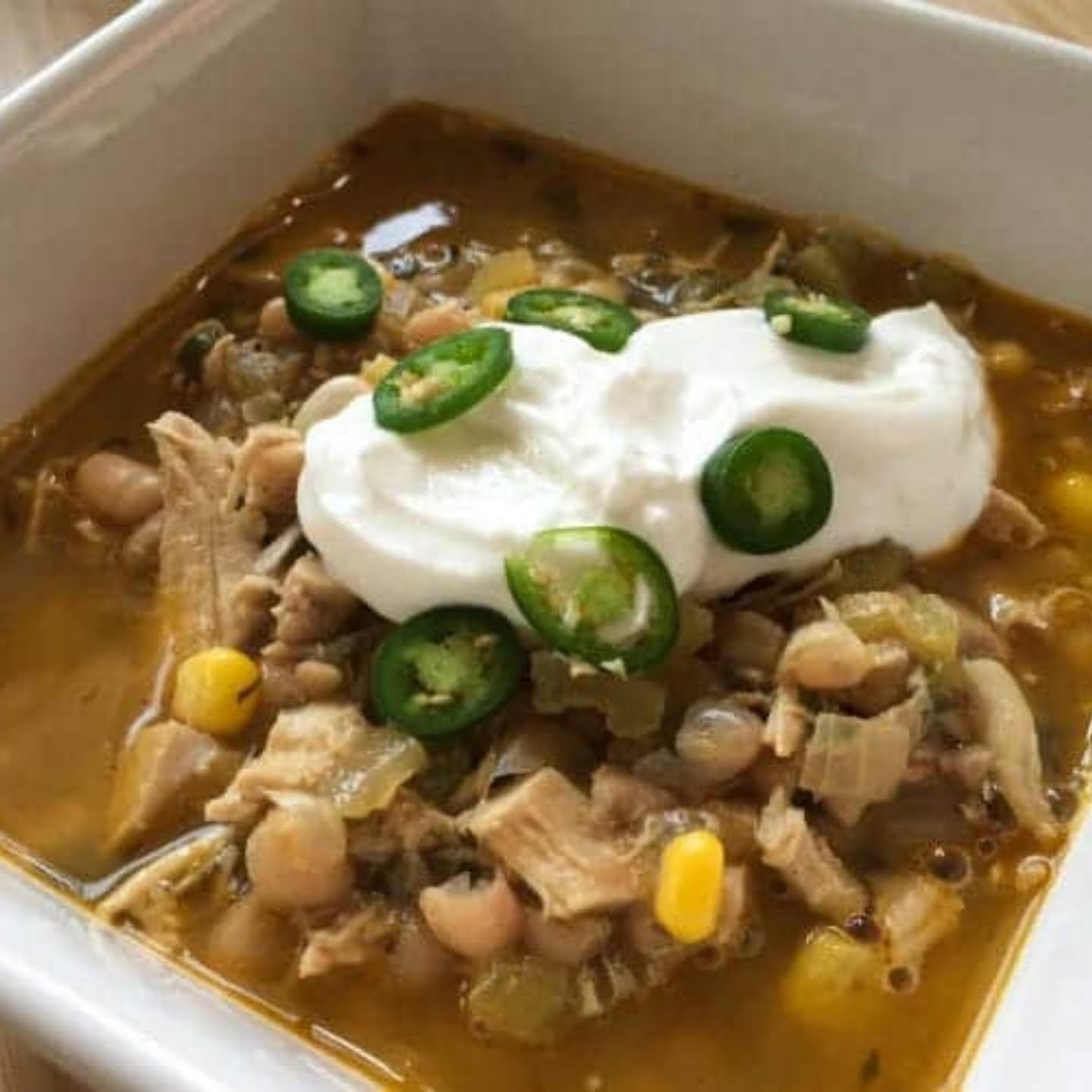 White chicken chili is a favorite among the many chicken soup recipes. Nothing says comfort and heartiness better than a bowl of chicken chili.
You can use Campbell's soup in the mix for more flavors alongside your shredded rotisserie chicken, white beans, and loads of spices, including chili powder and seasonings.
Serve with extra chiles and a dollop of sour cream.
It's no surprise that mushroom soup recipes reoccur on this list because we just can't get enough of its flavor!
This time, the condensed soup combines with pork chops, milk, garlic, salted butter, and onion to give an absolutely delicious dish.
It's one of the tasty meals you can whip up on busy weeknights and enjoy hot!
This healthy food is simple and delicious and serves as a side dish or light dinner. It incorporates the cream of chicken soup, cheese, broccoli, seasonings, and crackers to give a cheesy, creamy, and crunchy meal.
These flavors and textures are unmatched and will surely be your favorite casserole dish after a try.
Alternatively, you can make the dish your homemade cream of chicken soup.
The flavors from this soup will have you addicted from the first scoop.
It requires minimal ingredients and can take the Campbell's chicken soup for extra tastiness.
Serve with crusty bread, and enjoy!
Campbell's soup recipes aren't complete without chicken noodle soup.
It's a delicious bowl of soup of shredded chicken, veggies, your favorite noodles, spices, and seasonings.
Serve hot and enjoy with your favorite toppings. If you love chicken noodle soup, you'll find this Greek lemon chicken soup just as amazing.
If you love the filling of a chicken pot pie, you will love it in this chicken soup recipe. It uses veggies, including sautéed onions and tender chicken & pie crust crackers.
It's the perfect weeknight dinner to share with your family, and it's best enjoyed warm!
Of course, you can use Campbell's cream of chicken soup for the best flavors!
This classic casserole is unmatched in flavor and is the perfect comforting food for cold nights.
The dish combines cooked chicken, cream of mushroom soup, your preferred stuffing, and cream of chicken soup.
Cook through till it's brown on top and serve warm.
Although you can just buy a jar of spaghetti sauce from the store, this tomato soup version lets you save money and explore your creativity.
It's a simple spaghetti sauce incorporating canned tomatoes, Campbell's tomato soup, ground beef, Worcestershire sauce, and seasoning.
Serve over cooked pasta and enjoy!
A well-cooked meatloaf is irresistible on cold nights, especially when served with delicious gravy and mashed potatoes.
Your gravy will take Campbell's condensed tomato soup, chicken broth, flour, and meatloaf drippings.
It takes about two hours to prepare the complete dish, but the taste is worth the effort!
If you don't like green beans, this recipe has the flavors to change your mind.
The dish combines green beans, cream of mushroom soup, french fried onions, cheese, and seasonings to delight your taste buds.
Bake till the onions are crispy and golden!
These cheese enchiladas are simply amazing and will make you fall in love with Mexican cuisine for life.
It starts with the red enchilada sauce, where you'll use Campbell's soup, serving as the marinade to your enchiladas made with corn tortilla chips.
Add your cheese and bake to perfection.
This is a classic chicken casserole recipe that has been a favorite in families for decades.
It's super simple to make with minimal ingredients of frozen broccoli, cream of mushroom soup, chicken, and sour cream.
Top with melted butter and crushed cornflakes.
This delicious recipe calls for your leftover rice, Campbell's cream of mushroom soup, veggies, seasoning, and some other condiments.
It's as flavorful as it's simple to make, giving you a savory dish to enjoy in 30 minutes!
The shepherd's pie soup is filled with some of the most savory ingredients you can wish for in a bowl of soup.
You're in for a treat with every scoop from potatoes to ground beef and white cheddar cheese.
Top it with peas and serve hot!
Pork chops slow-cooked in mushroom gravy are a delicacy you won't regret making! It's a simple and flavorful dish for a busy weeknight dinner.
You come home to a steaming pot of deliciousness with the slow cooker!
Serve over mashed potatoes.
This is one of the many chicken recipes that's simply a classic in casserole delicacies.
The one-pan meal is packed with creamy rice and diced tender chicken.
You get fantastic flavors from the cream of chicken soup, cream of chicken soup, and the onion soup mix.
Whether for breakfast or dinner, the tuna noodle casserole is a dish that promises to leave you fulfilled and satisfied.
It's filled with veggies, tuna, sauteed onions, and cheddar cheese.
Cook till casserole is heated through, and top with crushed potato chips.
You can make this tasty meal with Campbell's cream of chicken soup!
It's a simple dish with a cook time of thirty minutes, but with enough flavors to delight your state buds!
Ladle the green sauce over the Chimichangas, and enjoy with a cheddar cheese topping.
This is your go-to recipe when you're in the mood for a quick, comforting bowl of chili. It requires only five ingredients, and you can top it with any of your favorite toppings.
You can serve it with tasty side dishes like potato fries, cornbread, pretzel bites, and pecan salad.
Also, you can check out these easy soup recipes with few ingredients for more quick bowls of comfort.
This is one of the Campbell soup recipes you will love for its flavors, texture, and fast cooking time.
You require only 20 minutes to cook this soup, serve it with your favorite veggies, and enjoy it hot!
You'll enjoy this recipe with its load of cheese, rice, and corn in tomato sauce.
It's a dish of minimal ingredients, giving you a yummy plate of gooey deliciousness on a busy night.
Ensure you allow the cheese to melt and serve hot!
This is one of the Campbell soup recipes requiring only six ingredients.
It's the perfect soup on a cold night, filled with tender veggies and meat, cooked to delicious perfection.
Campbell's key ingredient in this soup is the cream of mushroom soup.
The tater hot dish is a delicious casserole that serves well as breakfast and dinner.
Your key ingredients are frozen tater tots, veggies, cream of cheddar soup, and mushroom soup.
Bake for about an hour and enjoy hot with your favorite toppings!
A can of mushroom soup with chicken broth adds flavor to your turkey tetrazzini.
The recipe gives you the free range to use your leftover Thanksgiving turkey, pasta, and peas in a rich parmesan sauce.
It's the comforting dish you want to serve with a simple garden salad or warm Italian bread.
This soup incorporates Campbell's Fiesta Nacho Cheese Soup, refried beans, ground beef, and a host of ingredients.
It's super simple and flavorful, and it takes about 20 minutes to make.
The soup is flexible and can take any of your favorite Nacho toppings! And if you're confused about what to add, see these fantastic soup topping ideas to spice up your soups.
Switch up your traditional quesadillas with the canned cheddar soup and get the best cheese quesadillas you can wish for.
It takes ten minutes to make, and they go great with salsa, guacamole, and sour cream.
Make the best of pizza night with this Sloppy Joe pizza made with condensed tomato soup.
It'll give your friends more reasons to stay, and it takes only 15 minutes to prepare.
Cook till the mozzarella cheese is melted, and serve hot!
Depending on the flavors you want, you can use Campbell's canned chicken broth or vegetable stock for your potato soup.
It's very comforting, serving warmth and flavors in less than an hour of cook time.
Enjoy it hot with chopped parsley and sprinkled bacon. If you can't get enough of Irish potato soup, see these easy potato soup recipes with few ingredients.
Your corn chowder can have extra flavors with Campbell's chicken broth or cream of potato soup.
It'll be your go-to comfort food after one try, and it's quick and easy to make.
Top it with chopped cooked bacon or chive, and enjoy hot.
These pancakes will suffice at any time of the day, with the delicious filling of chicken and mushrooms.
Campbell's cream of chicken enhances the flavor of the filling alongside a few seasonings.
It takes more time than your regular pancakes but gives an absolutely worthy result.
Adding tomato soup to your regular mac and cheese can be a game changer in your recipes.
This recipe is as delicious as it's simple to make, giving you that creamy and cheesy macaroni in about 30 minutes!
Serve with your preferred toppings, and enjoy!
🙋Campbell soup recipes takeaway
When next you're at the grocery store, grab some of the Campbell canned soups to make these delicious Campbell soup recipes. These soups will definitely help your dishes get better in taste, texture, and cooking time. So share these recipes with your loved ones today and have a swirl cooking experience!
🍳 Related Recipes
Try one of these comforting meals in this cold weather season. Including my fall recipes and easy soup recipes with chicken.