Get the best flavors, warmth, and comfort with these amazing Asian soup recipes! These Asian soups on our list have unique tastes and textures to satisfy your soup cravings.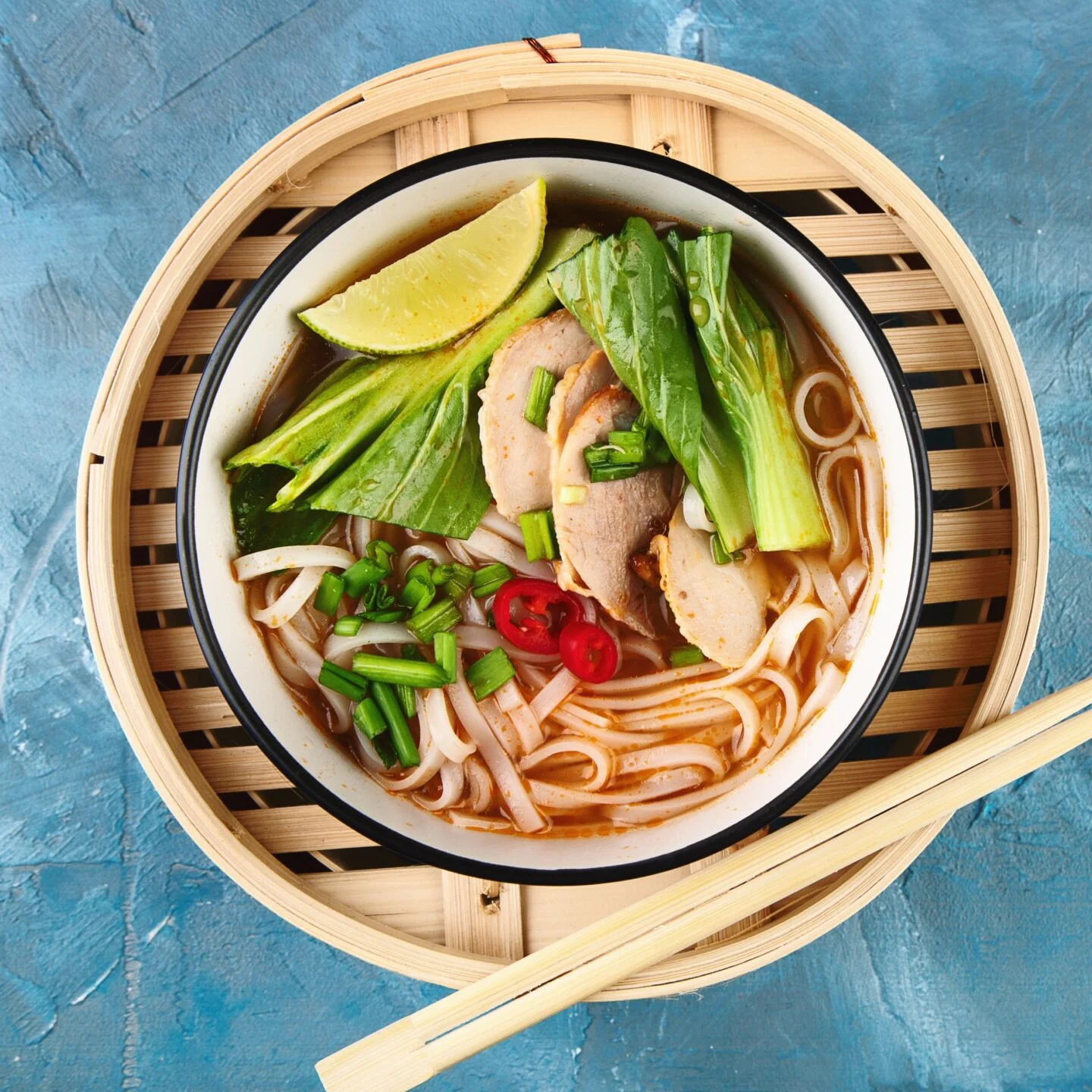 From the popular chicken noodle soup to wonton soup, we guarantee you'll find a new favorite recipe in Asian cuisine. These soups are perfect for any season, but we especially love them for fall and winter, just like these easy soup recipes with few ingredients.
Our homestyle chicken noodle soup recipe starts this list, incorporating lots of veggies, shredded chicken, and a flavorful broth. It's the perfect hearty soup to share with the family for lunch or dinner.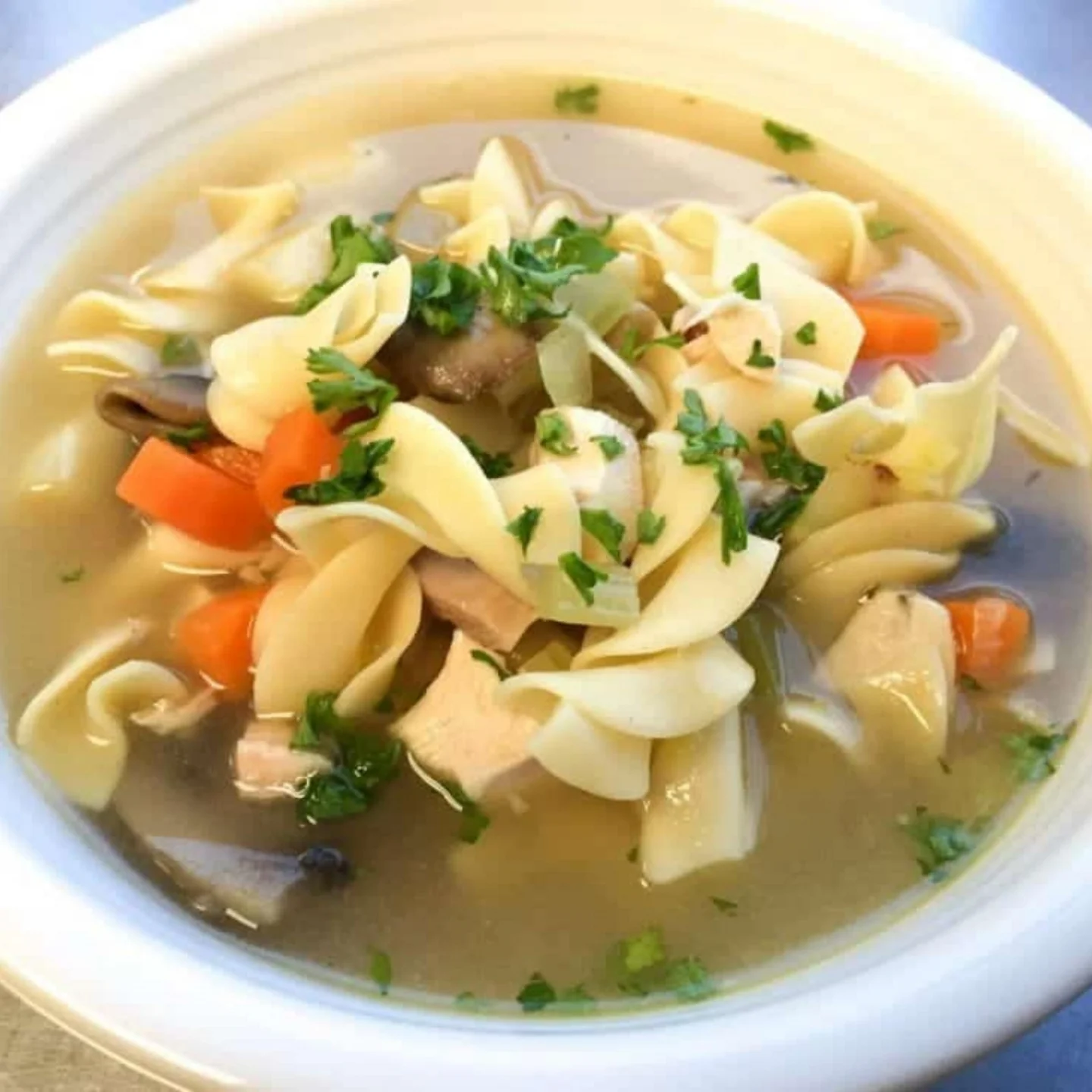 This is the best flavorful Asian soup to make on a cold fall night, requiring staple pantry ingredients and basic utensils. It takes about two hours to get this ready, but you'll get a full-on hearty soup to enjoy.
Some ingredients required for the delicious soup include rotisserie chicken, mushrooms, lemon juice, chicken bouillon, lemon, parsnip, and egg noodles.
You can simmer for more than two hours for stronger flavors to enjoy with a salad, bread, or quiche.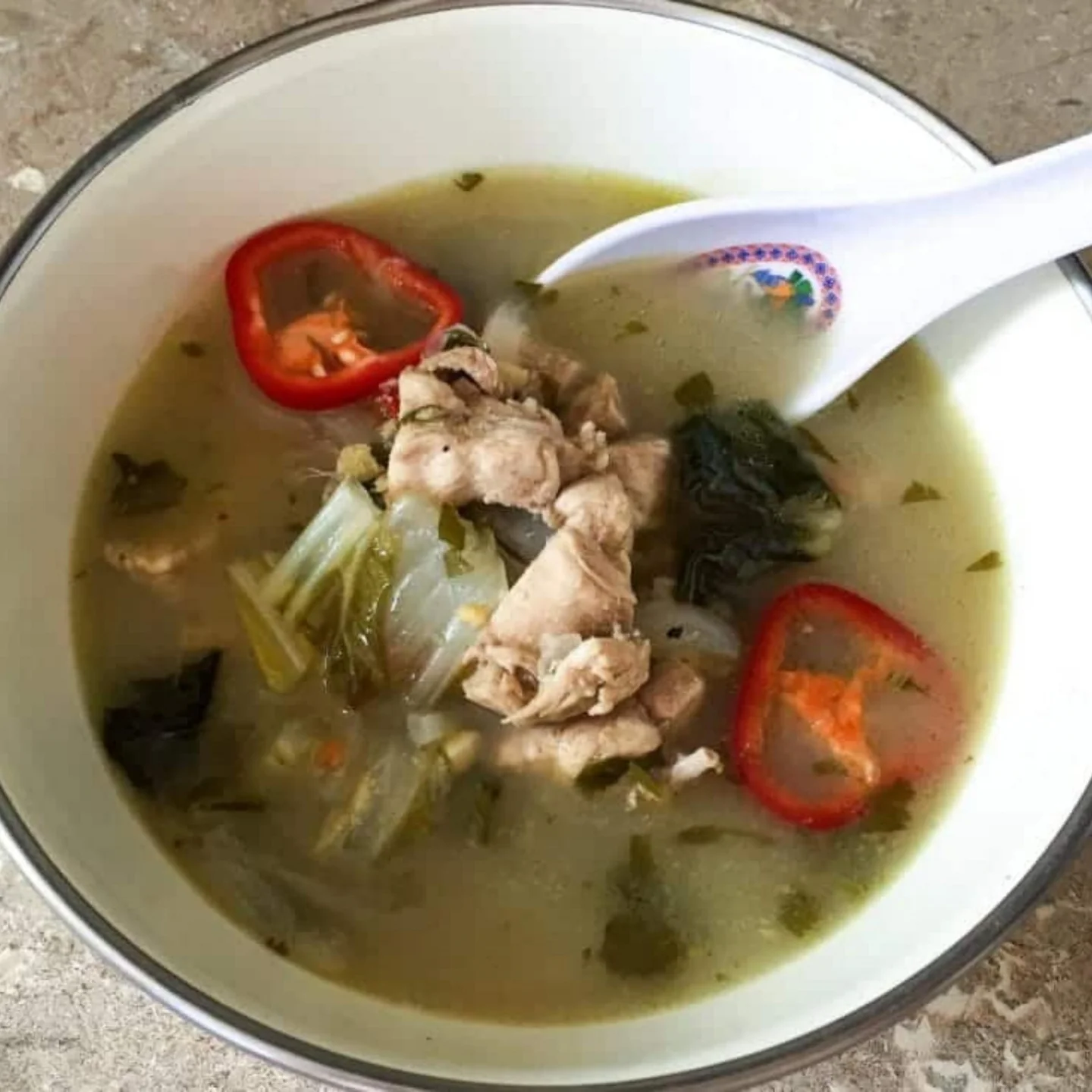 You'll get the perfect balance of sweet and spicy in this nourishing Thai coconut soup, also known as Tom Kha Gai. With only 20 minutes of cook time, you'll have this soup ready to eat alone or with your preferred side dish.
The ingredients for the soup are easy to get, including fish sauce, chicken broth, coconut milk, bok choy, lemongrass, cooked chicken, chili, and seasonings.
Serve hot and enjoy with your favorite soup toppings. See these fantastic soup-topping ideas for what to add!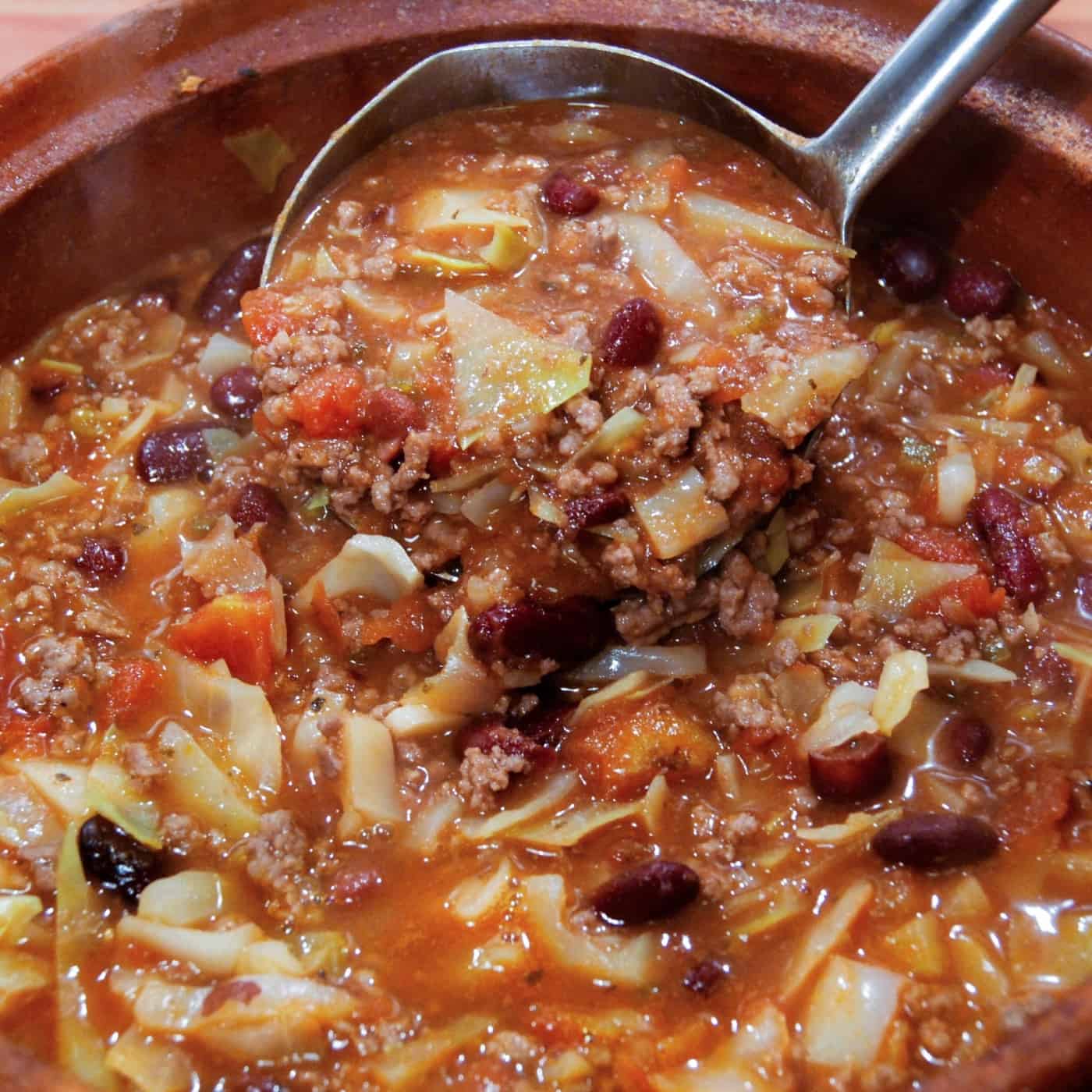 You want this hearty and healthy soup on a cold day in winter.
It's an amazingly rich Asian soup filled with Napa cabbage, kidney beans, beef bouillon, celery, tomatoes, and seasonings.
It takes over an hour to cook and is best served hot with fresh parsley as garnish.
The Japanese egg drop soup is a flavorful dish with minimal ingredients and requires only 15 minutes of cook time.
These ingredients include Japanese soup stock, soy sauce, sake, eggs, potato or corn starch, and kosher salt.
Serve in an individual bowl and garnish with green onions or scallions.
This sour soup is only a bit sour, with plenty of other savory flavors to please your taste buds. The delicious Asian soup is flexible, as you can use pork, shrimp, or chicken to satiate your cravings.
Ingredients for the soup include vegetables, chicken stock, red chile paste, rice vinegar, soy sauce, and tofu.
Cook for about an hour, and garnish with green onions to serve.
Made with rice noodles and tender chicken in an aromatic broth, this delicious Chinese noodle soup is bound to become your new favorite. The soup packs a load of flavor from the spices and seasonings that go into its preparation.
These include the Chinese five spice, ginger, mushrooms, soy sauce, red pepper flakes, cracked black pepper, and salt.
The Chinese soup is best served warm in a big bowl and topped with green onions.
This soup is traditionally served during the New Year and is a gluten-free, nourishing, and healthy soup made with rice cakes (Mochi).
The soup features several oriental ingredients, including white miso paste, tofu, soy sauce, kombu dashi, and mushrooms.
Add vegetables to the soup as desired and garnish with green onions to serve.
You'll enjoy savory Umami flavors from this delectable Asian soup that could serve as a starter, side dish, or whole meal.
It's one of the easy Asian soup recipes made with only five ingredients.
These include kombu, wakame-dried seaweed, miso paste, scallions, and silken tofu. Season with tamari to taste!
Famously called Thai Soup, this delicious meal is packed full of hearty ingredients!
Depending on your preference, you can make the soup clear or creamy with coconut milk and Thai Chili paste.
Enjoy either version with your favorite soup add-ins, including Kaffir lime leaves, Galangal, and lemongrass. Garnish with cilantro or coriander, and enjoy. If you want your tom yum soup thick, see this guide on how to thicken soups.
This is best enjoyed in summer, with its nutty flavor and fragrance.
It's made with black sesame seeds, rice flour, and honey.
You can prepare this soup in 15 minutes, giving you the perfect ending to a meal.
The palak soup is an amazing Indian cuisine packed with rich nutrients and savory flavors. It's one of the Asian soup recipes you can make in less than 30 minutes.
Ingredients required for the delicious soup include fresh spinach, coconut milk & cream, olive oil, and seasoning.
Top the soup with crushed pork rinds and coconut cream to enjoy.
The Thai red curry noodle soup is a classic in Asian soup recipes, incorporating rice noodles, lime juice, basil, cilantro, and cooked tender chicken.
It's also a flexible recipe where you can have additional veggies and sauces and use thick noodles such as ramen noodles.
It takes only 35 minutes to cook and should be served immediately to enjoy.
Get your oven preheated and ready to make this hearty stew with aromatic spices and seasonings.
The stew incorporates pork loin, bone broth, star anise, black pepper, coconut oil, and clove.
The stew takes about two hours to cook, and you should garnish it with coriander or cilantro to enjoy.
Enjoy meat-filled dumplings cooked in a flavorful broth with sesame oil.
The soup incorporates veggies and seasonings, including shallots, mushrooms, and garlic, to give you the best flavors.
Top each bowl with green onions, and serve with chili on the side.
This bowl of soup gives you a satisfying dinner with the hearty ingredients used for preparation.
You'll get a blend of flavors from Asian beef stock, ginger, star anise, fish sauce, bean sprouts, and beef short ribs.
It takes only 30 minutes to cook and can be served with hoisin sauce, sriracha, and lime wedges.
This easy recipe only takes six minutes to give you a hot and flavorful bowl of potstickers.
You need five basic ingredients and veggies of your choice to get it ready.
Serve the soup topped with fresh green onions and sesame seeds.
You only need meat or vegetable broth and your preferred veggies to make this delicious Asian soup.
The simple soup takes about one hour to cook, and you're guaranteed your desired warmth and comfort from the dish.
Sprinkle chopped scallions and mushrooms on the soup to serve and enjoy.
This requires no noodles, but you're still guaranteed satisfaction from the host of ingredients that go into your soup bowl.
These include cabbage, shredded chicken, ginger, garlic, soy sauce, chili paste, and vinegar.
Garnish the soup with jalapeno slices and cilantro to enjoy. Enjoy more chicken soups with these easy soup recipes with chicken.
There's no shortage of savory flavors in this dish that combines a Japanese soup base with chunks of meat, vegetables, and Udon noodles.
It takes an hour to cook and should be topped with eggs and green onions to enjoy.
With only 30 minutes of cook time, this soup has the perfect balance of spiciness, sweetness, and saltiness.
It uses ingredients including bok choy, cremini mushrooms, zucchini, organic ramen, and seasonings.
Ladle the broth over zucchini and noodles, and garnish with cilantro. If you love this vegetable soup, you'll enjoy this chicken vegetable soup better.
This Indian soup has the attractiveness, aroma, and texture that will make you lick your soup bowl clean.
It takes only 30 minutes to prepare this soup with ingredients, including basmati rice, red split lentils, Indian curry paste, chicken breasts, and seasonings.
Squeeze lemon juice in the soup and add salt to taste. Lemon juice is also essential in many of these amazing Greek soups.
Ground pork, noodles, sauces, pastes, and aromatics blend to give you the most flavorful soup with this recipe.
Although with many ingredients, this dish will be ready to serve in 30 minutes.
Top with cilantro and scallions to enjoy.
This soup is packed with veggies, noodles, beef chuck, and seasonings.
It takes about 3 hours to make the dish, but every minute is worth it for the flavors it brings to your palate.
Drizzle the soup with hot chili oil, and garnish with cilantro and scallions to enjoy.
This soup's creamy, velvety texture is enough to win you over to Thai cuisine.
It's a simple soup to make in 35 minutes, taking ingredients such as yellow onion, ginger, Thai red curry paste, butternut squash, and coconut milk.
Top with peanuts, fresh cilantro, and red pepper flakes to serve.
Bok Choy is a super versatile ingredient found in many Asian soups.
Its own soup recipe gives bold flavors from nutritional and flavorful ingredients.
These include tofu, vegetables, coconut milk, and seasonings. It takes only 25 minutes to cook and serve with preferred toppings.
Takeaway on Asian Soup Recipes
Rather than go to Chinese restaurants, you can make your delicious bowls of Asian soups from the comfort of your home.
🍳 Related Recipes
These recipes are all you'll ever need for soups of any season, and they're relatively easy to make!.
Share with a friend today and explore these delicious Mexican soup recipes.
Love this recipe? Please leave a 5-star 🌟rating in the recipe card below and/or a review in the comments section further down the page.

Try one of my comfort dinner recipes for your next family meal! And if you have any questions, I'm here to help!