If you're in haste to make something delicious with potatoes, try these canned potato recipes! Canned potatoes give your dishes great potato flavors and save you from the stress of peeling, shaving, and cutting.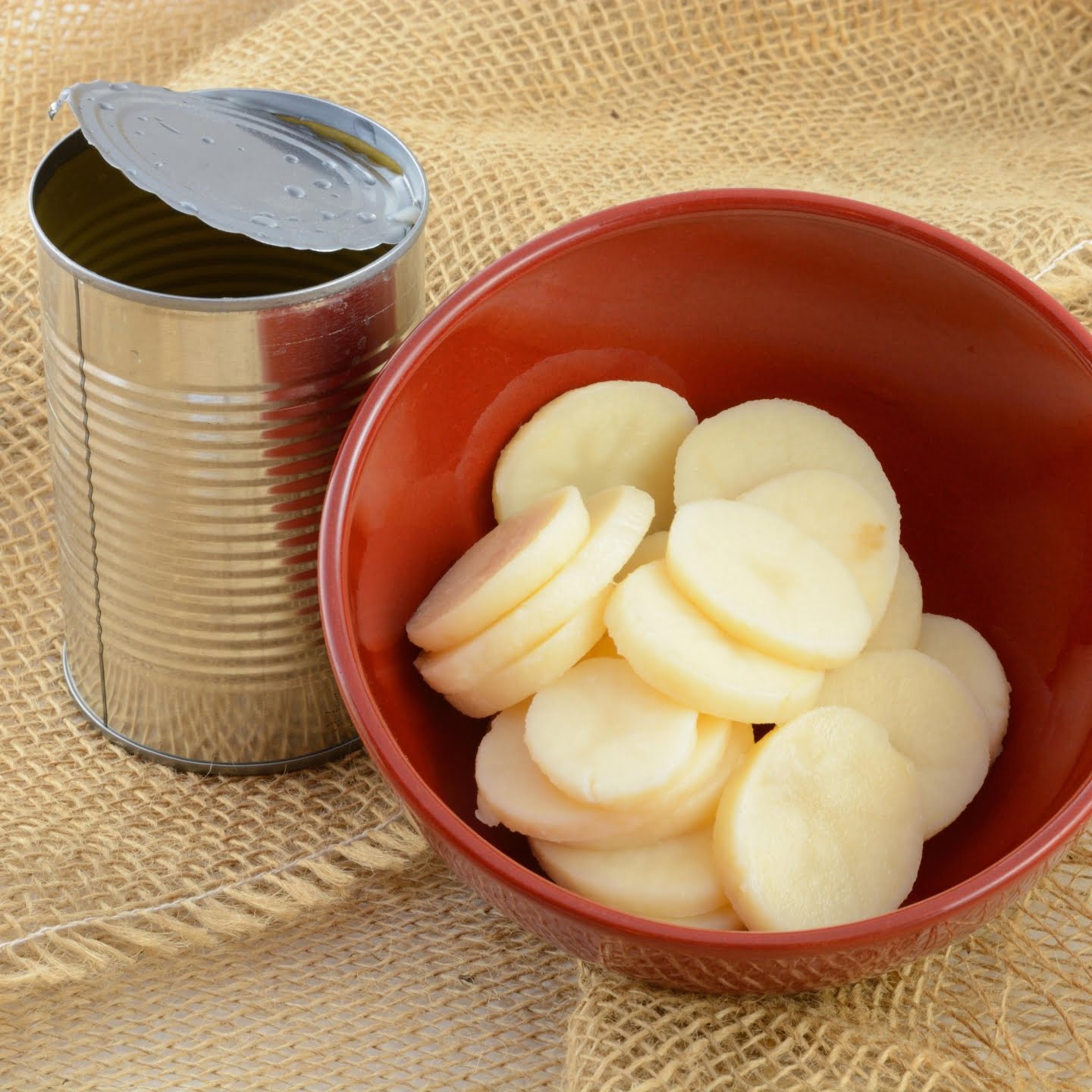 These canned potatoes recipes are absolutely delicious, and they make a fantastic substitute for fresh potatoes.
You can also make some delicious meals with canned potatoes and these canned chicken recipes that are totally worth to check them out.
So whether it's baked potatoes or you want a hearty potato soup, you'll find a favorite recipe to make an easy dinner on this list!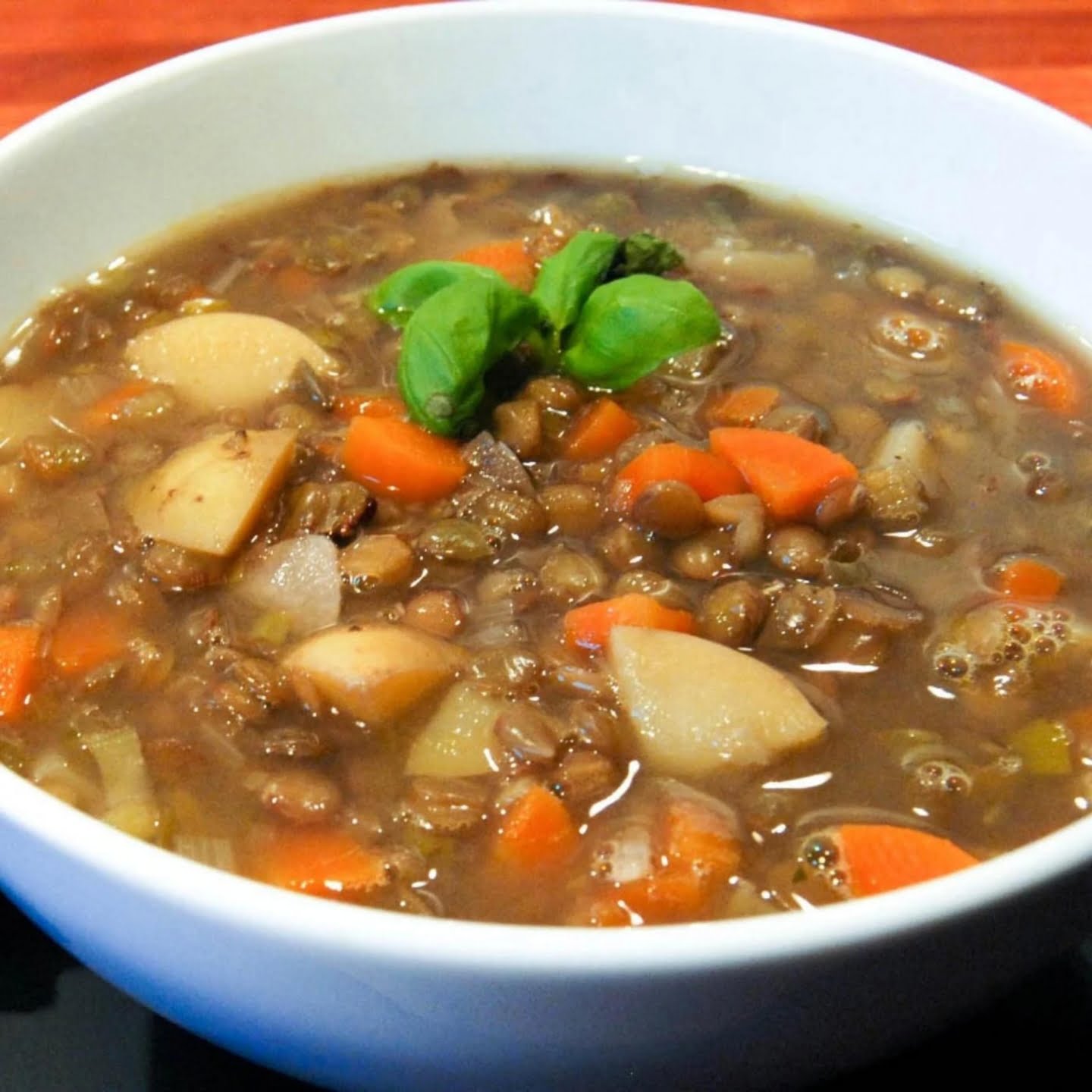 If you're seeking the perfect comfort food to make with canned potatoes, the lentil potato soup is the yummy option you want to explore.
It's vegetarian and vegan-friendly, giving you a delicious meal in a short time.
Cook till vegetables are soft and your soup thickens.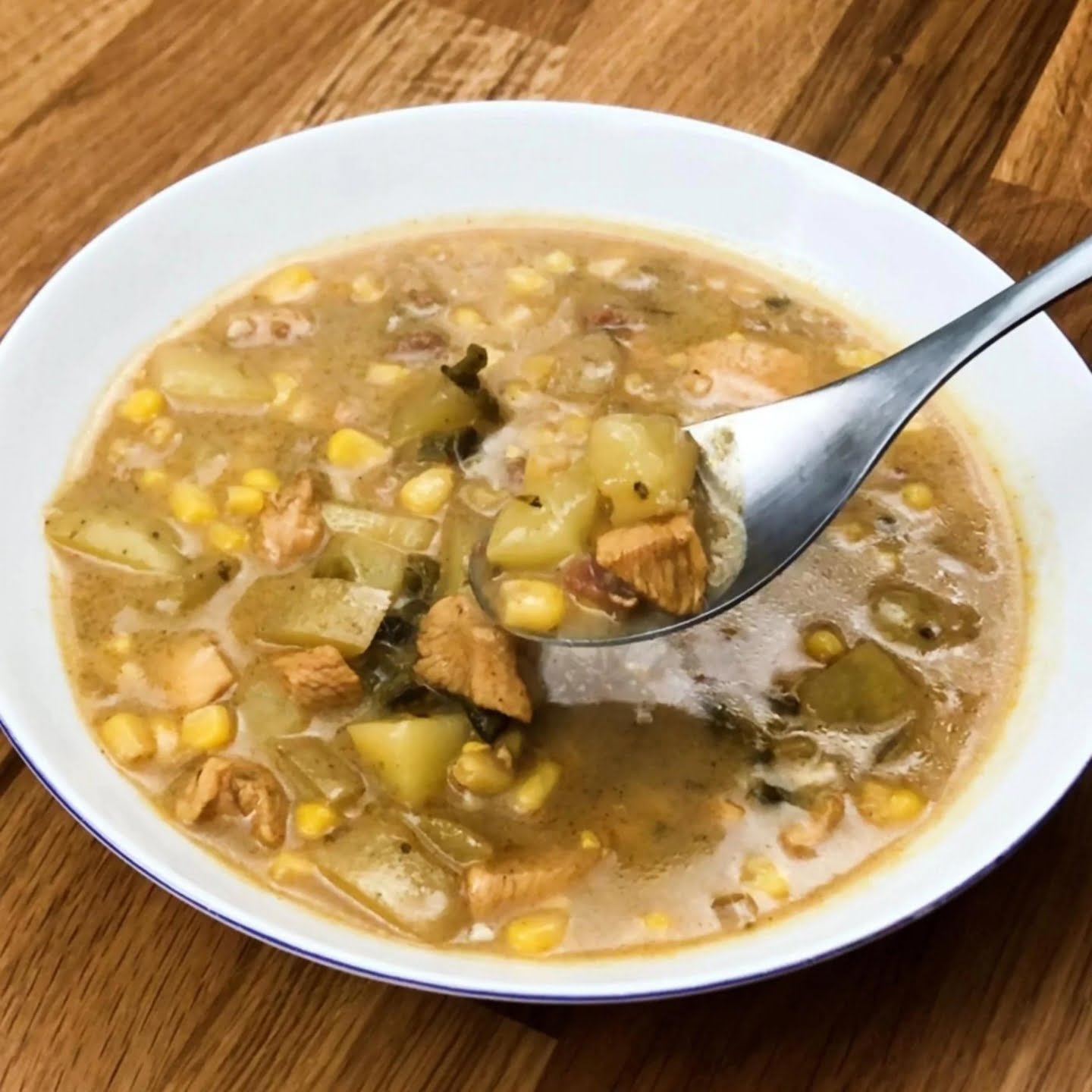 This creamy corn chowder will have you licking the plate clean, thanks to the potatoes, chipotle powder, and roasted green chiles.
You can easily get your ingredients from the pantry and make this dish in 30 minutes.
For leftovers, keep them in an airtight container and store them in the fridge for three days.
This recipe lets you use your favorite herbed potatoes in a can to make a super-delicious meal.
It'll take only about 15 minutes to make, and the seasonings you'll require from your pantry include breadcrumbs, paprika, chives, flour, butter, and herbed sea salt,
Undoubtedly, the flavors we get from canned sweet potatoes qualify it for a dump cake.
It's a super-flavorful dessert to try and requires little prep time to assemble.
Some of the ingredients you'll need are brown sugar, orange juice, crushed pineapple, cake mix, and caramel sauce.
If you want crispy, healthy, and flavorful roasted potatoes, these air fryer canned potatoes recipe is for you.
It's a great side dish, incorporating canned sliced potatoes, olive oil, black pepper, garlic powder, and fresh parsley.
Serve hot, and enjoy.
Tender potatoes, cheese, and shredded cheese make an amazing combination in this dish recipe.
It's perfect for every occasion, giving you a yummy dish in under 30 minutes.
Ensure you cook canned potatoes till they're tender and the cheese bubbly before serving.
There are several canned, new potatoes you'll find in the store to make variations of the potato salad.
This canned potato recipe uses lots of veggies, and you can get the canned vegetables also from the store to make everything super fast.
Add paprika as a garnish to the salad, and enjoy! See these hearty vegetarian comfort food recipes for more vegetarian-friendly dishes.
Need to cook potatoes and mash them for game day barbecue?
This recipe has you covered!
Ingredients you'll need for this dish include sour cream, parmesan cheese, onion powder, salt, and pepper.
You can use canned potatoes to make delicious creamy Au Gratin Potatoes, as seen in this recipe.
The creaminess is from your preferred heavy cream and shredded cheese.
It takes under an hour to get this dish done, and you can enjoy it with any side dish you want.
This is a whole meal that you can make with canned goods and your air-fryer for that healthy twist.
The four main ingredients for this dish include precooked bacon, fat-shredded cheddar, a can of whole potatoes, and chicken breasts or tenderloins.
It takes only 20 minutes to make, and you can make the best of it with toppings like sour cream, green onions, jalapeno peppers, and Greek yogurt.
This recipe gives you a super-creamy dish with a taste unmatched by several other recipes.
It gives you more ideas to explore with your ingredients, but the primary ones include canned sliced potatoes, canned cream of celery soup, sour cream, and bacon.
Top it with green onions if desired!
If you have enough potatoes in your pantry, get those cans out to make these candied sweet potatoes.
Ingredients that go into your baking dish include canned sweet potatoes, butter, sugar, and cinnamon.
Sprinkle with cinnamon and bake in the oven till you get a syrupy dish.
With a cook time of about 25 minutes, this casserole dish promises to make dinner a worthwhile experience.
Get your tinned potatoes, granulated sugar, melted butter, cinnamon, and eggs to put the dish together.
The topping is key as you want to have a delicious butter cracker crust made from brown sugar, Ritz cracker, and melted butter.
If you're looking for the ultimate side dish for your Thanksgiving dinner, this southern sweet potato casserole should be your choice!
Get your baking dish to cook a delicious casserole till it's golden brown, and top it with chopped pecans in sugar and unsalted butter.
Ensure to let the casserole cool for at least 20 minutes before serving.
You'll never find yourself lacking in a dessert with this canned potatoes recipe.
It's the crowd-pleaser at family gatherings and parties with its combination of sugar, cinnamon, sweet potatoes, and butter to make a yummy treat.
It's very budget-friendly and can be made ready in about 30 minutes!
If you want a gluten-free dish to eat made from canned potatoes, this is the recipe you should have cooked in under 30 minutes.
It incorporates a host of delicious ingredients, from seasoning to spices, and you don't need trips to the store.
You can add extra veggies of your choice, using canned veggies to ensure your sauce thickens as desired. Get your pan to make the curry sauce and serve it with rice! These easy potato soup recipes with few ingredients will let you explore more deliciousness like the Aloo curry!
This is one of the recipe ideas that will leave you smiling with the amazing result you'll get in 25 minutes.
The canned white sliced potatoes are air-fried with spicy chili powder, salty cotija cheese, and creamy mayo.
It's the perfect side dish to have at family and social gatherings. Ensure to serve immediately and enjoy with toppings, if desired.
You can make this dip with either canned or fresh potatoes, and it'll be your go-to appetizer throughout fall.
The tasty dip is made with softened cream cheese, cinnamon, sugar, allspice, marshmallow cream, and chopped toasted pecans.
This souffle dip is best enjoyed with cinnamon sticks or graham crackers.
This is an easy potato dish that you can make in a matter of minutes and have an amazing dinner with your family.
You'll require a casserole dish to start cooking your canned potatoes with spices and seasonings.
Wait for it to cool for at least five minutes before you serve!
This cold potato salad is a yummy dish with great flavors, and it's super fast to make.
The canned yams also give you extra flavors and are already boiled, so they easily mix with the salad.
Besides the canned products, other ingredients you'll need include mayonnaise, Dijon mustard, green onions, celery, and hard-boiled eggs.
Undoubtedly, you want your chicken stew to pack a load of flavors, and you can achieve that with the addition of canned potatoes and a few other ingredients.
This is a crockpot recipe that you can leave for a while and let the machine do its work!
This is a quick side dish for your meat and fish dishes.
The ingredients to make it include canned whole potatoes, salted butter, black pepper, and parsley.
It's one the fastest canned potato recipes on this list, with a cook time of ten minutes.
This recipe allows you to use fresh or canned potatoes, giving you the ultimate comfort meal of potatoes in super-flavorful broth, cream cheese, and cheddar cheese.
The soup is then topped with smoky bacon to enjoy alone or with a staple.
Canned Potatoes Takeaway
These are the canned potato recipes you can explore today to save you time with dinner and special occasions. So, next time you're in the store, grab a can of potatoes and get ready to put a smile on the faces of your family and friends with these recipes!
🍳 Related Recipes
Try one of these fantastic canned potato recipes including my corned beef hash and ground beef potato hash for your next meal.
For more potatoes ideas check out my collection of russet potato recipes and purple potato recipes.
Love this recipe? Please leave a 5-star 🌟rating in the recipe card below and/or a review in the comments section further down the page.

Try one of my comfort dinner recipes for your next family meal! And if you have any questions, I'm here to help!