These are the best russet potato recipes to try for any occasion! The unique flavor and texture of russet potatoes make them the ultimate comfort food, and they're versatile enough for several of our favorite potato dishes.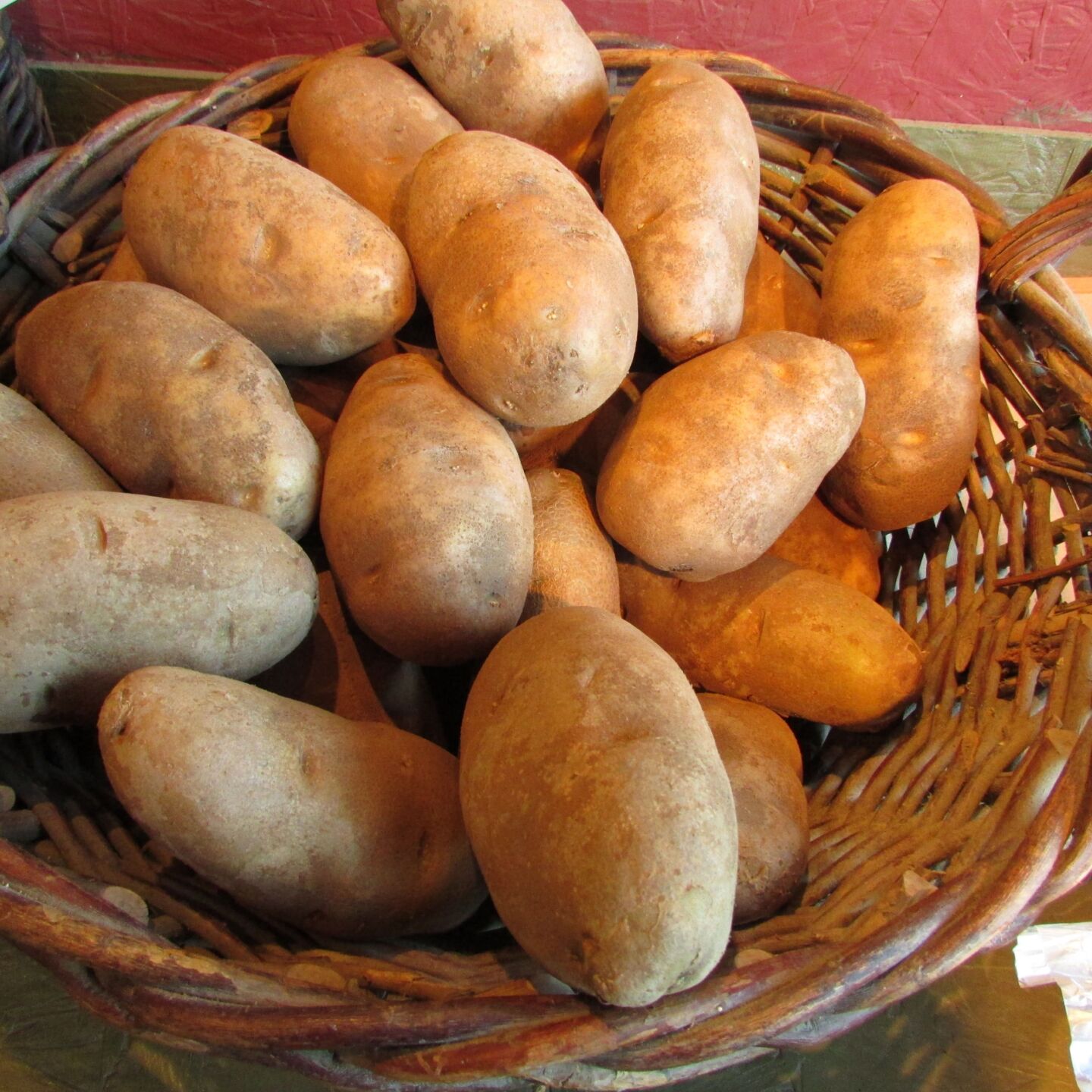 From hearty potato soups to salads, this list has everything you can explore with russet potatoes. For more potatoes ideas check out my collection of purple potato recipes.
We start with the delicious meal of ground beef potato hash, a classic breakfast recipe made with just six ingredients.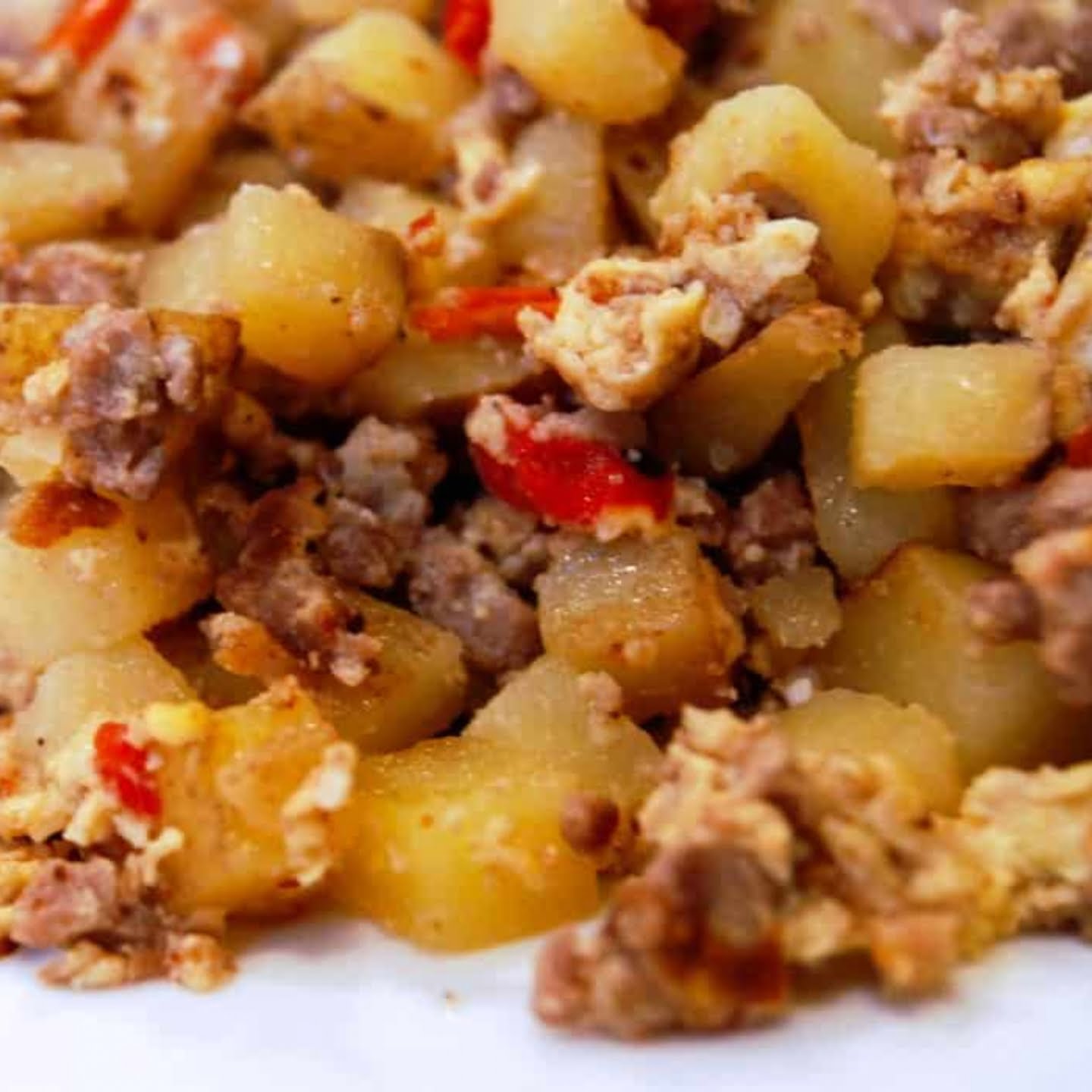 Start your day with this perfect dish, incorporating a load of flavors from simple ingredients.
The recipe calls for russet potatoes, ground beef, crushed red pepper, green pepper, eggs, and vegetable oil.
Add salt and pepper to taste, and you should serve it with a dollop of sour cream, shredded cheese, or green onions to enjoy.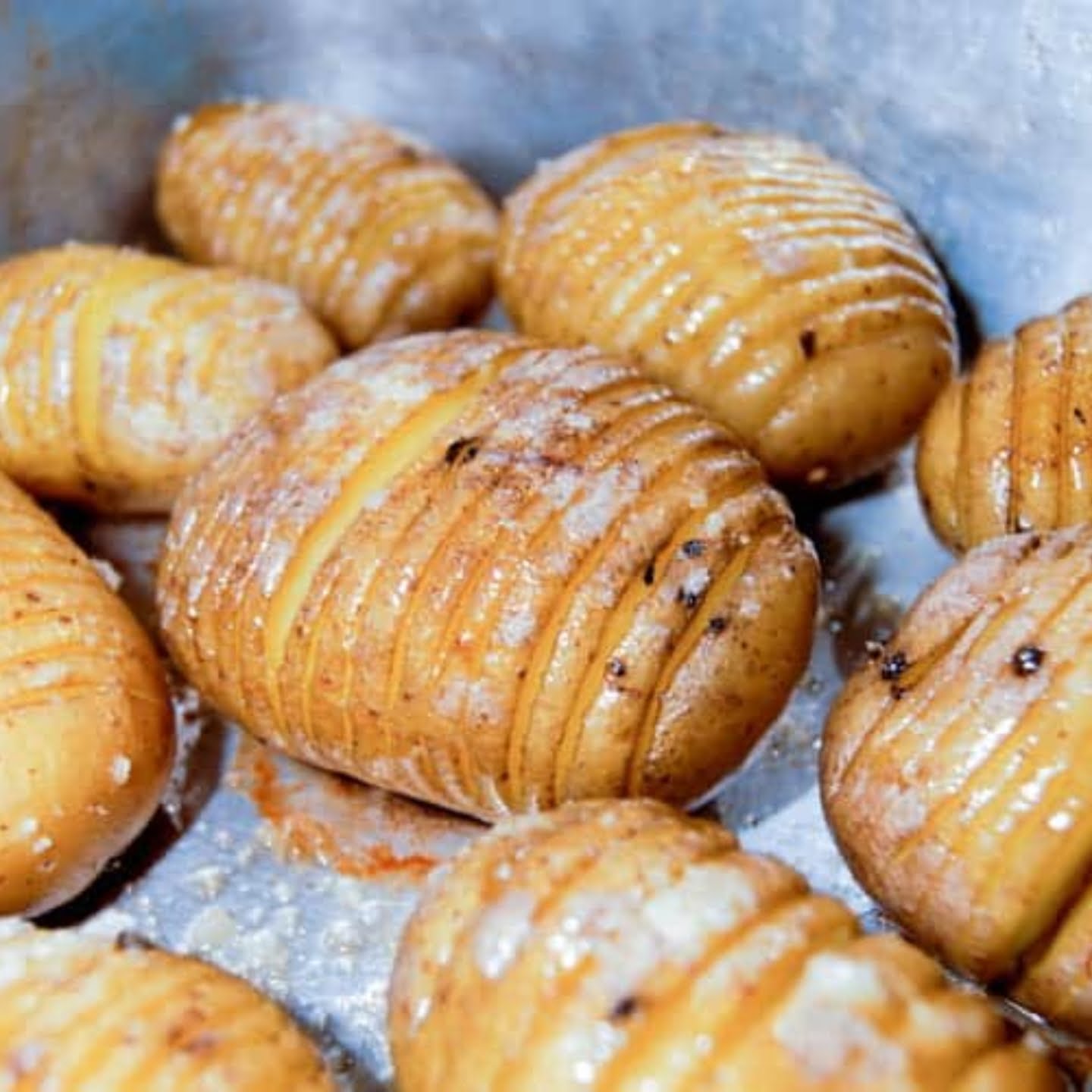 Hasselback potatoes give you an elegant and flavorful dish to enjoy with your family and friends.
This recipe gives you potatoes that are crispy on the outside and soft in the middle.
It takes just three ingredients to make, including potatoes, butter, and seasoning. Enjoy the roasted potatoes with crispy bacon bits, shredded cheese, green onions, and parsley.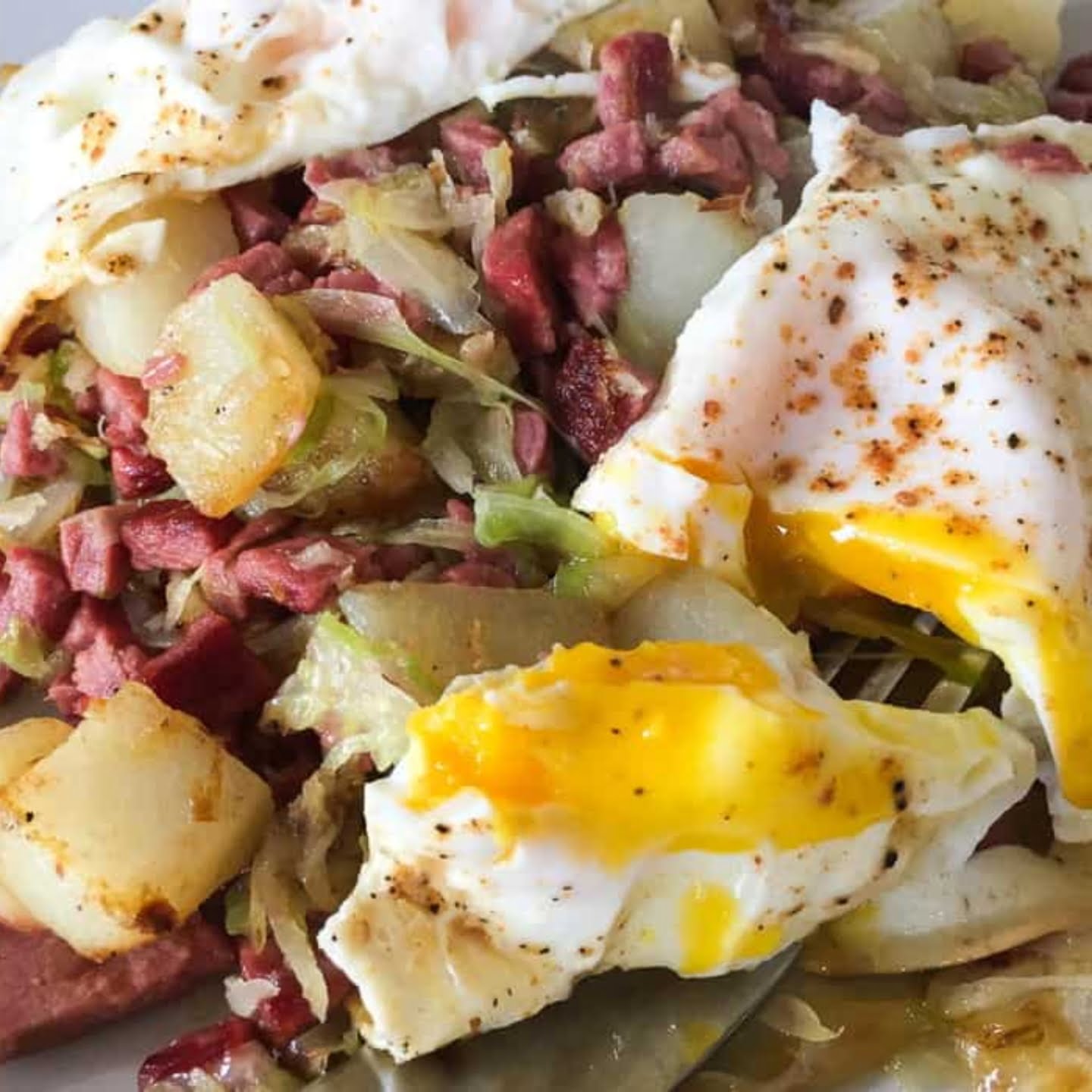 Whether for breakfast, lunch, or dinner, this corned beef hash is the irresistible dish you want to make with potatoes.
The meal incorporates crispy potato slices with seasoned corned beef, cabbage, and butter.
It takes only 25 minutes to make the absolutely delicious hash, and you should serve it with bread and a few eggs for the ultimate dining experience.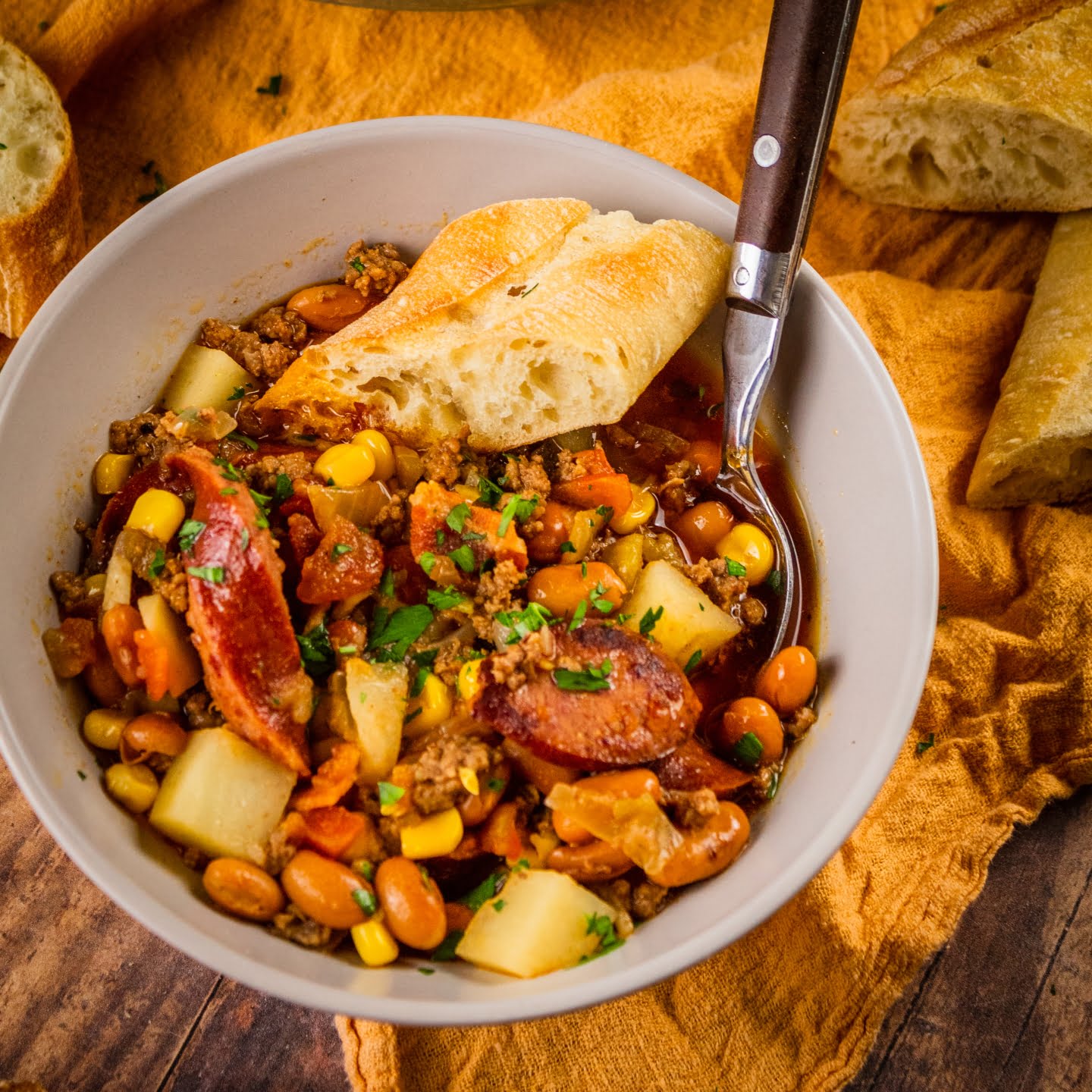 If you want a comfortable and delicious stew to keep you company on winter nights, this recipe is the one for you. The hearty potato stew is rich in nutrients and packed with flavors from an array of ingredients.
These include bacon, kielbasa sausage, ground beef, kernel corn, green chiles, pinto beans, diced tomatoes, and seasonings. Garnish the stew with fresh parsley and serve with sour cream and a baguette slice.
Enjoy more Kielbasa sausage deliciousness with these easy kielbasa recipes!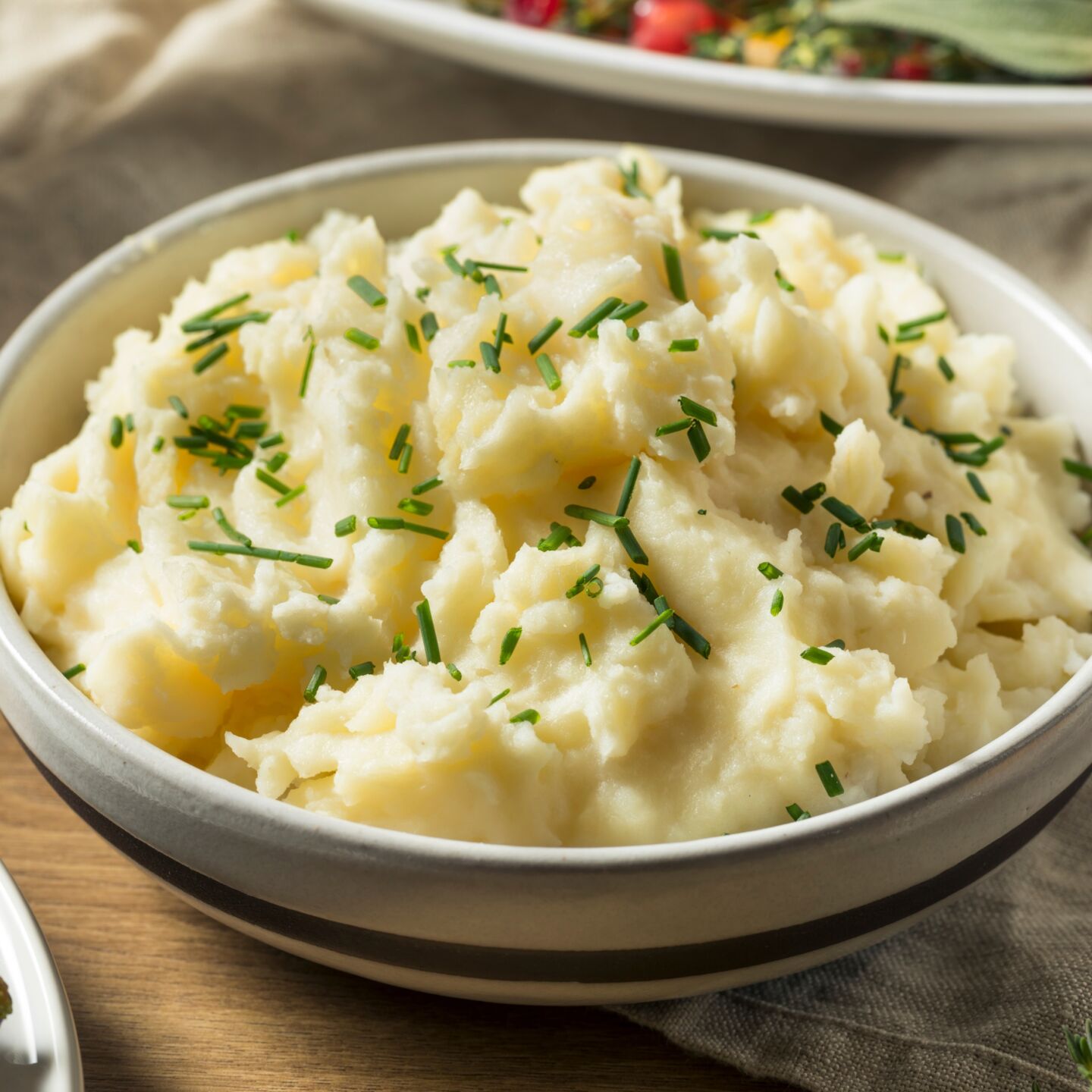 These creamy potatoes serve excellently as a side dish or light dinner meal for any season. The simple recipe calls for softened butter, sour cream, milk, potatoes, salt, and pepper.
It takes only 25 minutes to cook, and you should garnish it with your favorite herbs to serve.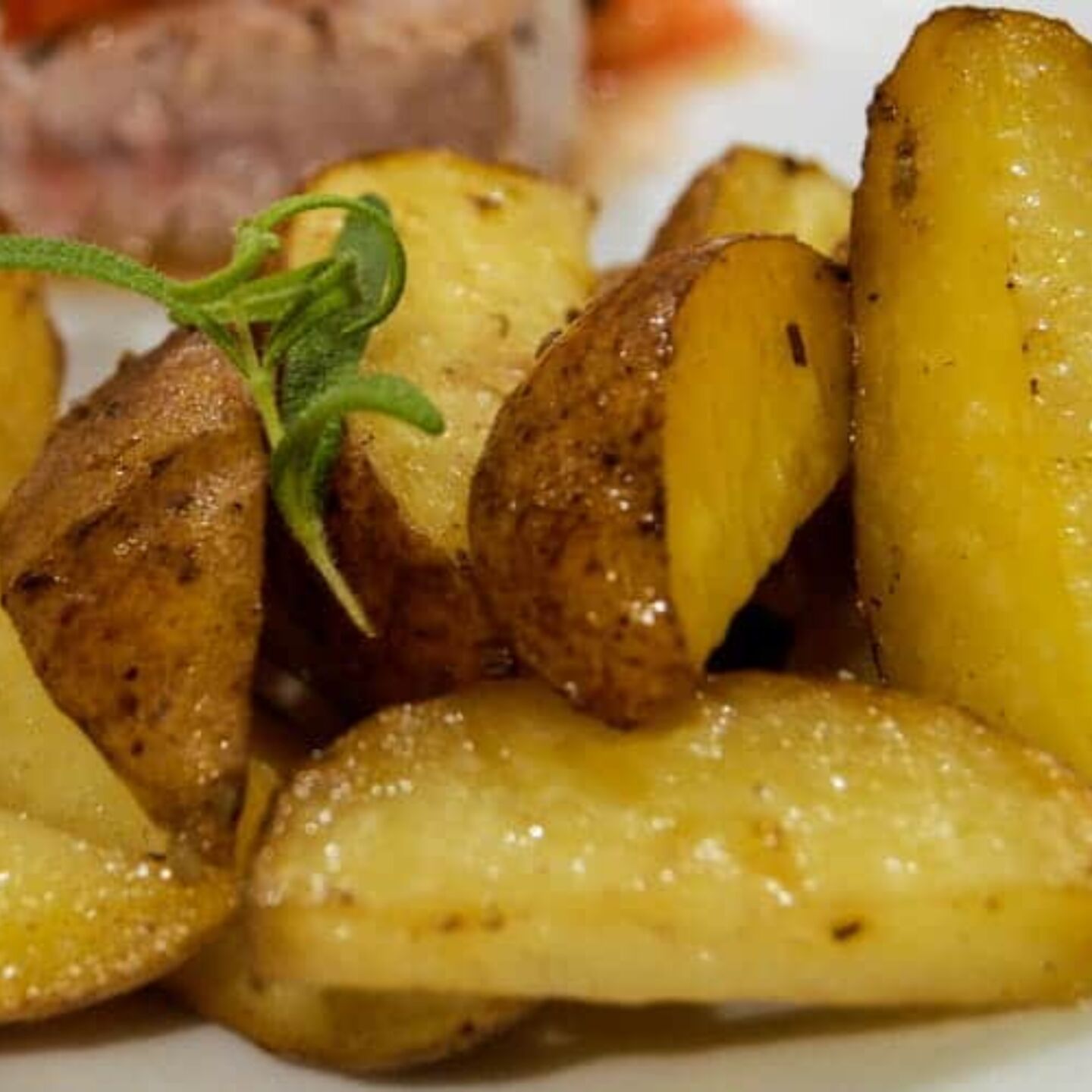 Whether as a side dish or a light meal with your favorite dipping sauce, this recipe gives you the best version of roasted potatoes.
The recipe gives your russet unique flavors of rosemary and garlic. Bake in the oven for about 40 minutes until you have a soft interior and a golden brown exterior.
Add salt and pepper to taste, and serve hot.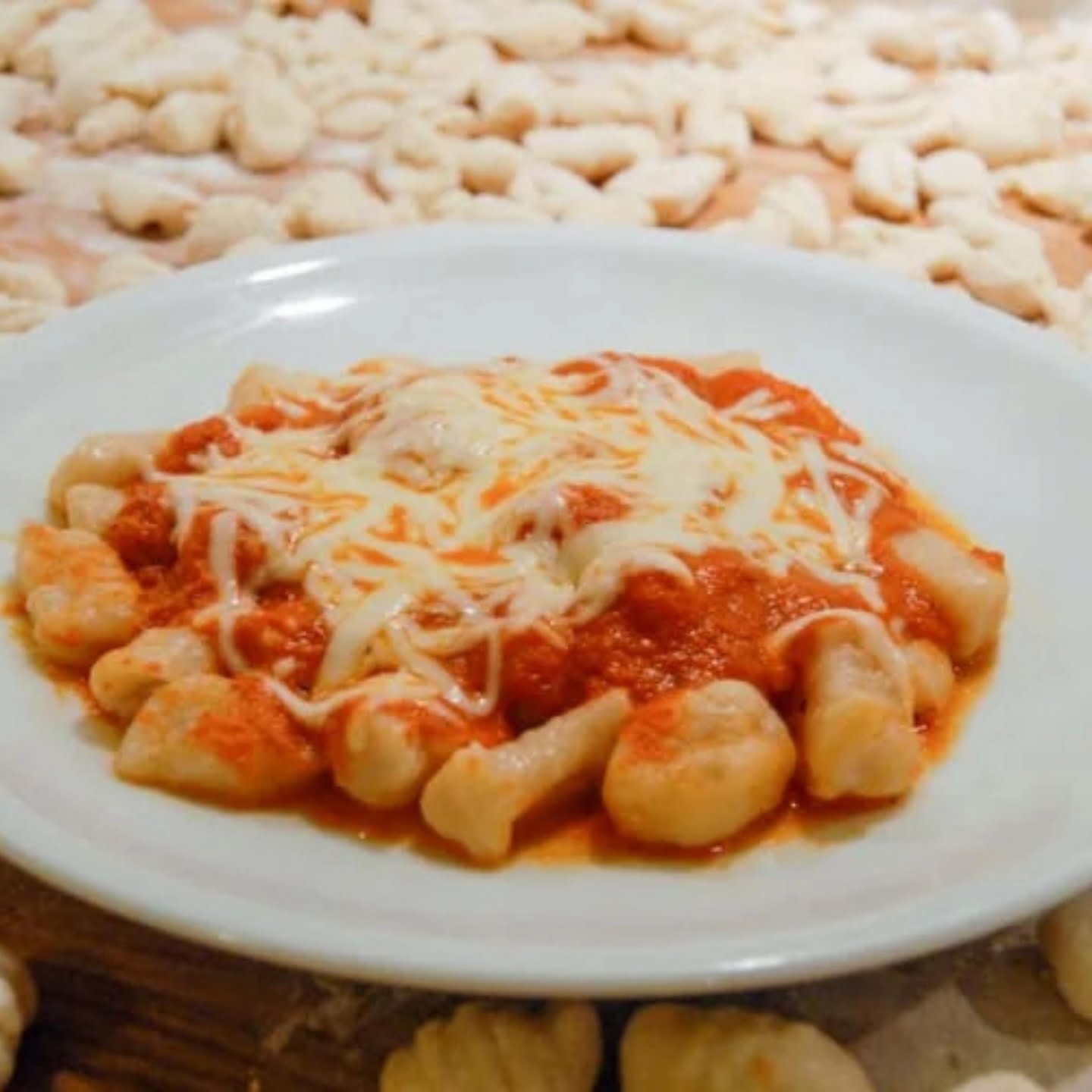 This Gnocchi is a simple recipe that requires only four ingredients to make a staple that can hold your sauces. These include russet potatoes, shredded parmesan cheese, salt, and flour.
It has only 30 minutes of cooking time and should be covered in foil to keep warm.
Serve the Gnocchi with sauces like tomato sauce, gorgonzola, pesto, and bolognese.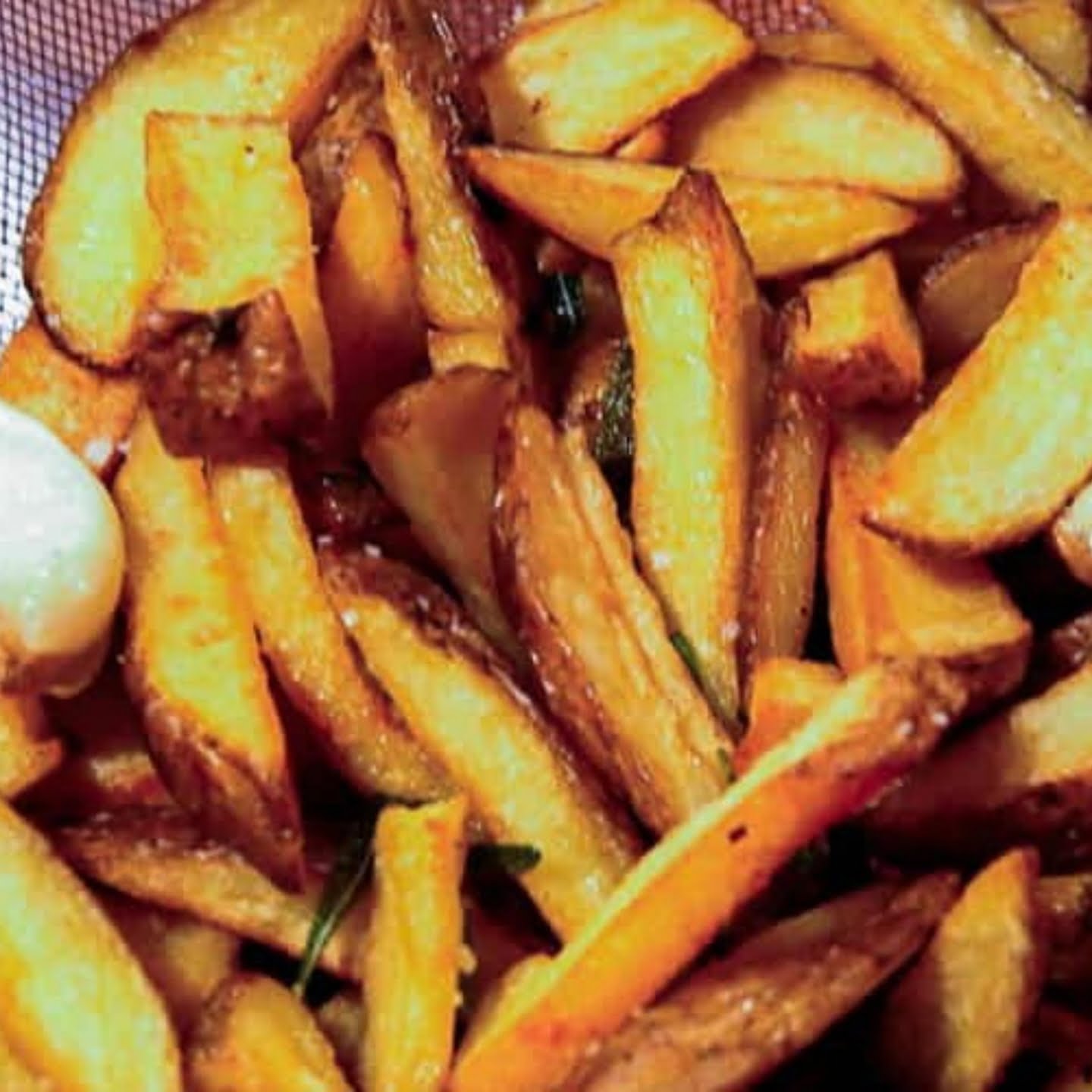 You'll have your French fries no other way with this amazingly simple recipe. The garlic and rosemary options are optional, and you'd still get a delicious dish without them.
It calls for canola oil, russet, garlic cloves, rosemary leaves, and flavored salt to taste.
Serve warm with your favorite sauce to enjoy.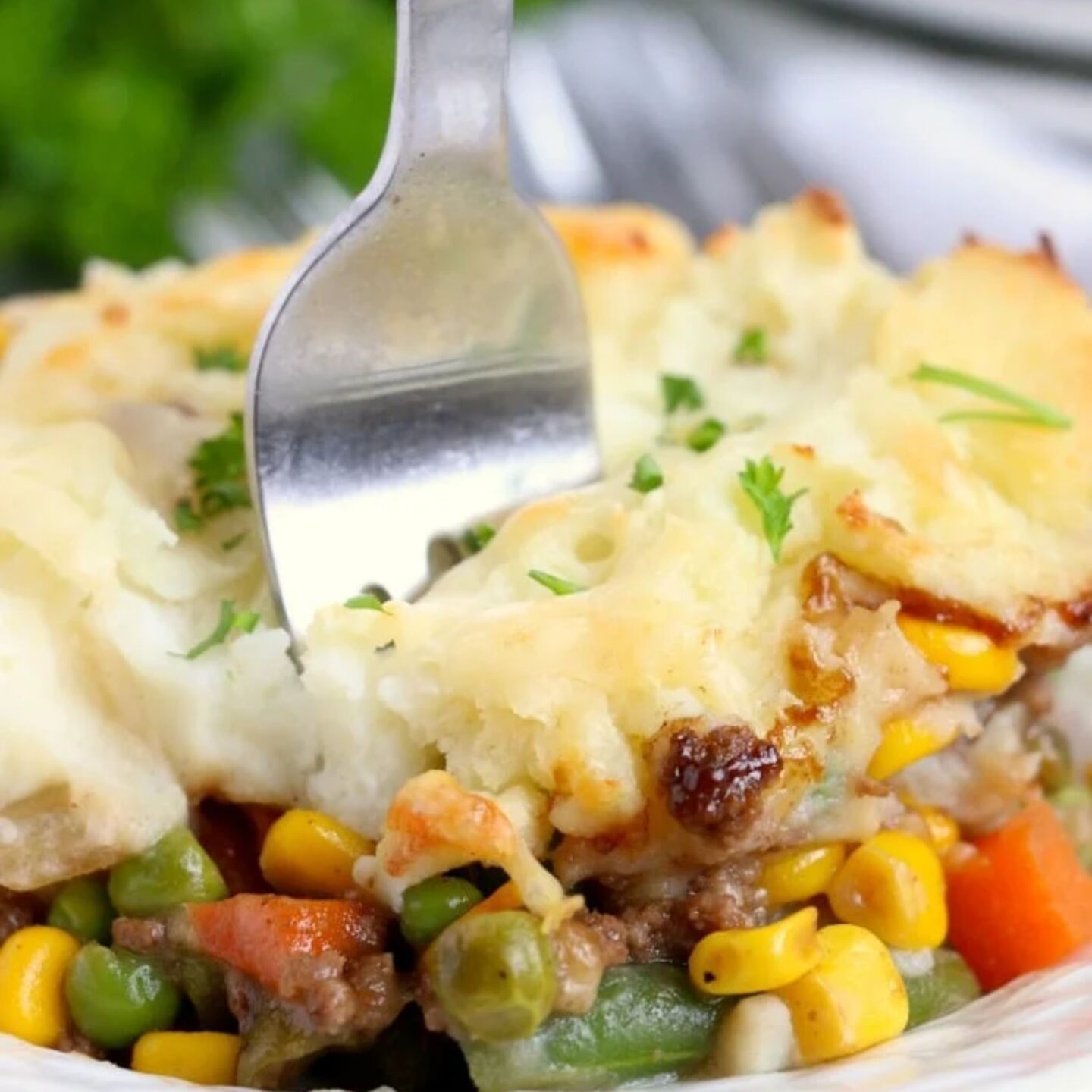 The shepherd's pie gives you unmatchable flavors from the combination of creamy mashed potatoes, veggies, ground beef, and seasoning.
Your slow cooker does all the work for you, and you only need to dump your ingredients in it for about 8 hours. Garnish with parsley and serve hot to eat.
These potato wedges are spiced with chili powder, paprika, sea salt, and ground black pepper. It takes only 20 minutes to make with very little effort, and you'll get fluffy and crispy potato wedges to pair with your dipping sauce.
Sprinkle the wedges with parmesan cheese and fresh herbs to serve.
One of our favorite russet potato recipes is these au gratin potatoes that make the perfect breakfast casserole for the family. You get a super cheesy and creamy casserole packed with flavors from ingredients like cheddar cheese, heavy cream, minced garlic, whole milk, and all-purpose flour.
Bake till the casserole is lightly browned, and serve with your favorite toppings.
Start your day with a flavorful paleo-friendly dish made with russet, veggies, and a creamy egg mixture! This casserole is as delicious as it's attractive, incorporating ingredients like spinach, mushrooms, peppers, and onions.
Bake till the edges are light brown, and serve immediately to eat.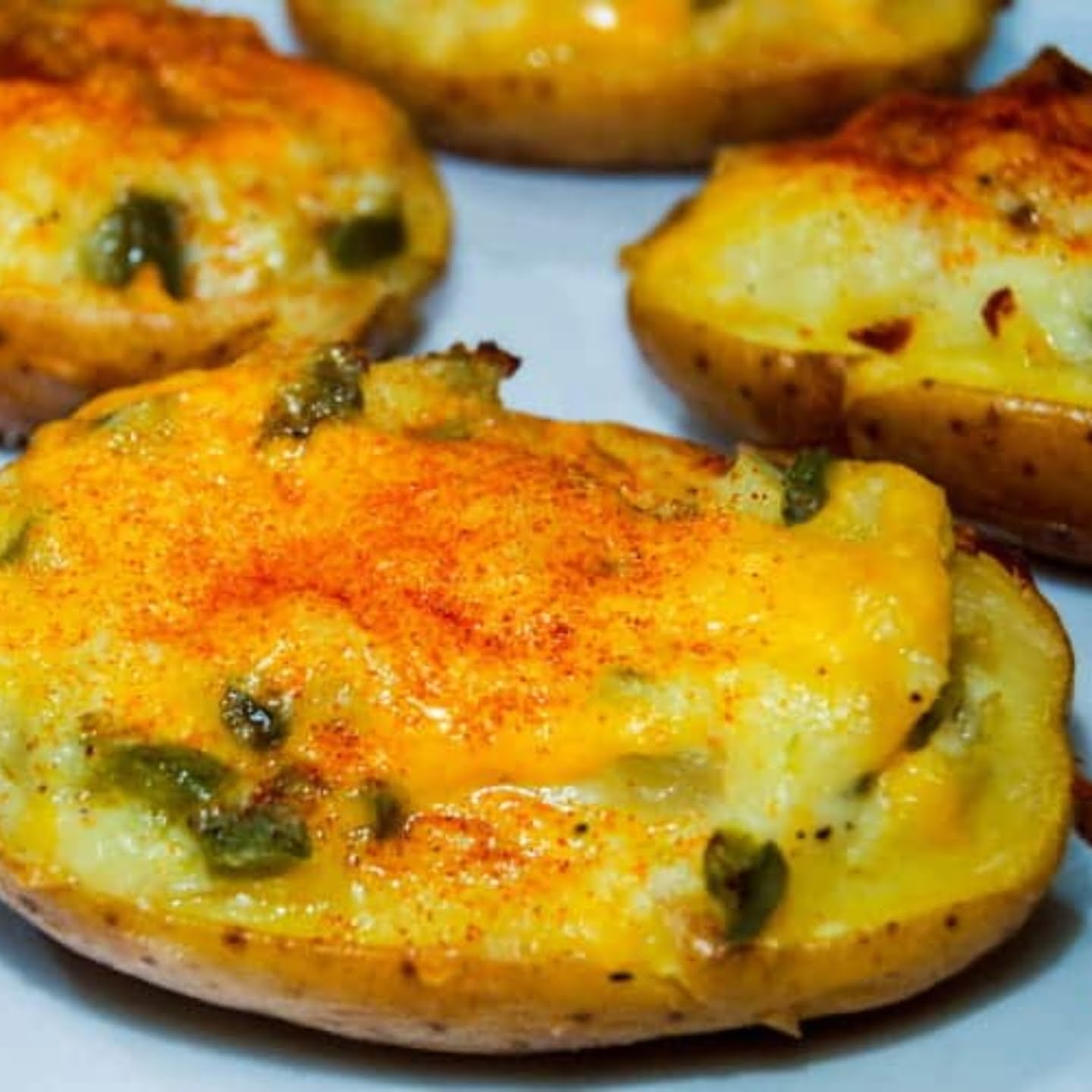 If you want an amazing appetizer or side dish for special occasions, these twice-baked potatoes are what you're looking for! It's a simple dish of creamy mashed potatoes in buttery and crisp potato skins.
Ingredients include melted butter, shredded cheese, paprika, and sour cream.
Serve with your preferred tasty topping to eat.
This hearty potato soup is packed with flavors and creamy textures to provide you with comfort on cold nights. It's a healthier option as it gives you a creamy bowl of soup without the cream!
It incorporates potatoes, garlic powder, celery, cheddar cheese, vegetable broth, and red pepper flakes, among others. Top the comforting soup with your favorite soup toppings and enjoy.
For more amazing soups like this, check out our easy potato soup recipes with few ingredients.
With this recipe, you get a dish of russet layered with sweet potatoes and then topped with caramelized onions and a sweet creamy sauce. The dish takes about an hour to cook to get golden perfection from the potatoes.
Top with some more cheese and serve hot to eat.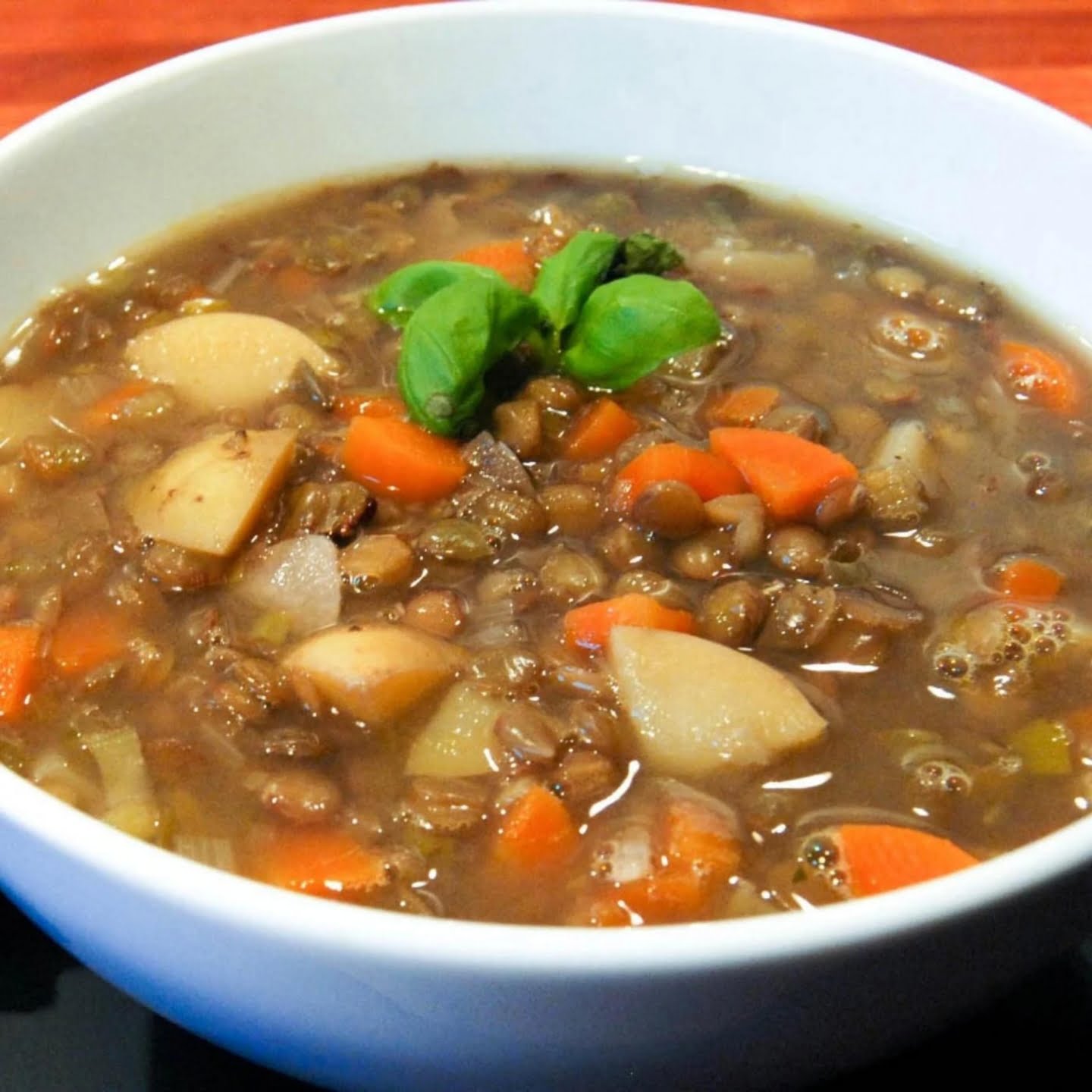 Make a hearty lentil potato soup and you will warm yourself with this easy recipe. Only one-pot does all the work for you, drop all your ingredients like celery, carrots, lentils and potato in a pot and voila!
Cook for about 45 minutes and garnish with parsley to enjoy.
These fluffy potatoes with crispy exteriors give you a delectable crunchy dish cooked in butter and herbs. They make an amazing side dish with only a handful of ingredients.
Cook for 30 minutes before pouring some butter on it and garnishing with thyme.
Looking for brunch ideas? These fried potatoes and onions are a super-scrumptious option to explore. Season the parboiled potatoes with paprika and garlic, and serve with fried eggs for wholesome dining.
This takes only 30 minutes to make!
These creamy mashed potatoes make an excellent option for your meat meals with the array of flavors you'll get. To make this delicious potato dish, the recipe incorporates salted butter, cream cheese, buttermilk, and chicken broth.
Garnish with your preferred herbs to eat.
Also known as potato pancakes, these latkes are traditionally served during Hanukkah. But you can have them at any time with the delicious flavors they give when served with applesauce or sour cream.
Garnish with scallions to serve.
This is a wholesome dish that serves perfectly as breakfast or dinner. It's bound to become your favorite recipe with flavors from chicken stock, coconut milk, frozen peas, russet, and tater tots.
Let the tater tots brown before serving them hot to eat.
Enjoy a delicious blend of flavors from this coconut chicken curry made with fish sauce, coconut milk, chicken thighs, coconut oil, and yellow onions.
It takes only 25 minutes to make, and you'll have a fine dining experience with it served over rice.
This potato salad is best enjoyed during summertime, with its yummy addition of bacon and eggs. The salad takes only 20 minutes to make and incorporates a host of your preferred fresh herbs.
Serve immediately or chill in the refrigerator before eating.
You won't be able to stop at one with the amazing flavors and textures of these patties. They're made with potatoes, cheese, butter, seasoning, and frying oil in about ten minutes!
Serve hot with your main dish to enjoy.
This delicious casserole is a simple dish of mashed potatoes with green onion, cream cheese, sour cream, and bacon.
It's made in a slow cooker for about five hours, and you should serve it with your meat meals for a dining experience.
With this recipe, you'll never have to go to the store for potato chips again. The recipe calls for thin slices of russet potatoes, white vinegar, frying oil, and preferred seasoning.
Store and serve these chips with your desired dipping sauces anytime you want!
This dish is the crowd pleaser, incorporating irresistible flavors and textures that guarantee leftovers. It's also vegan-friendly, using only fresh herbs and seasonings!
You can get this ready in less than two hours, and it should be served hot with your favorite casserole topping.
If seafood and potatoes are your favorites, you should definitely try out this recipe. There's a load of flavors in this dish with ingredients such as shrimp, crawfish tail, cajun seasoning, and cheese.
Garnish the delicious dish with green onions or chives to enjoy.
Get a soup with a velvety texture and a load of flavors from leeks, potatoes, and fresh herbs. The traditional Irish soup is best served at dinner with the comfort it brings with each scoop.
Top the comforting soup with your favorite soup toppings and enjoy.
This is the best breakfast recipe of all, combining diced potatoes with eggs, garlic, onion, and peppers. Crack the eggs on the seasoned potatoes and bake till it's set.
Serve warm, and garnish with chives to enjoy. See more of this on our list of easy chorizo recipes.
Russet Potato Recipes Takeaway
These are the best russet potato recipes you can try for just any occasion! They're super easy to make and require only a handful of ingredients.
🍳 Related Recipes
So, next time you have russet potatoes, consult these recipes and come up with a delicious dish in no time! Check my canned potato recipes for more ideas!
Love this recipe? Please leave a 5-star 🌟rating in the recipe card below and/or a review in the comments section further down the page.

Try one of my comfort dinner recipes for your next family meal! And if you have any questions, I'm here to help!