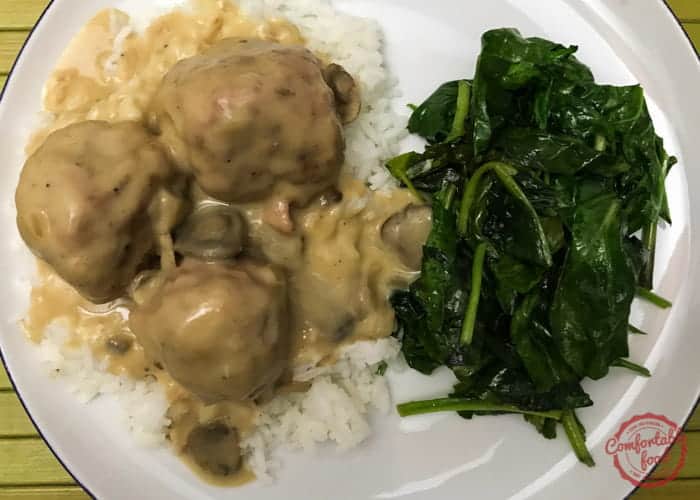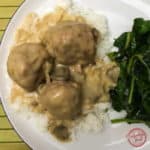 These meatballs are so tender and juicy and smothered with a creamy Salisbury steak inspired sauce.  You can prep and sear them in about 30 minutes, then just put everything into your slow cooker and come home for a rich and delicious dinner.
I'm always on the lookout for dinner ideas that are quick and easy but don't sacrifice on flavor and this is one of them.  The sauce is so flavorful and creamy - these meatballs are guaranteed to please.  Serve them with pasta or rice for a complete and nutritious dinner.
(This recipe was originally published here on 04/29/2017)
here's a video showing how to make it:
Ingredients
how to
make the meatballs:
Put the beef in a large mixing bowl, then add the remaining ingredients (except the butter). Stir together until completely combined, then form into about 20 small meatballs.
Heat the butter in a large skillet, then add the meatballs and roll around until just browned on the outside. Remove the meatballs and transfer to a plate.
put it all together:
Put the mushrooms, onion and garlic in the bottom of your slow cooker, then arrange the meatballs on top.
Whisk together the mushroom soup, gravy mix and water, then pour this over the top and cook on low for 3 - 4 hours, or until the meatballs are cooked through and the sauce is thickened.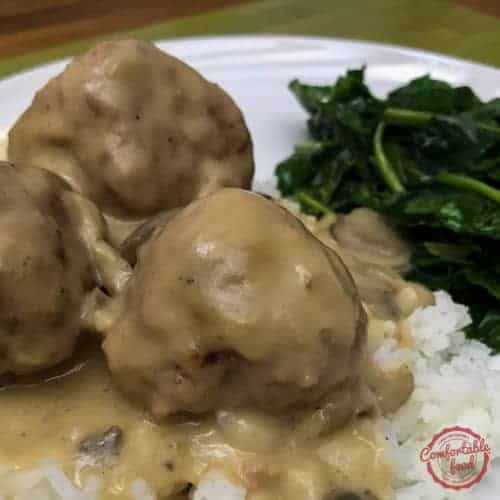 4.5

stars - based on

2

review(s)