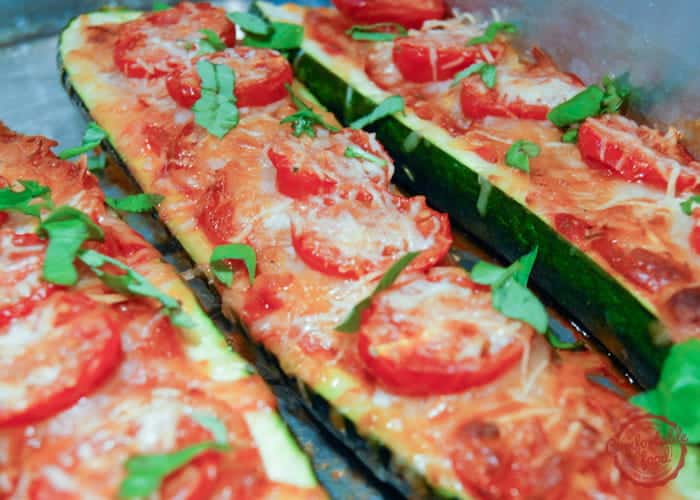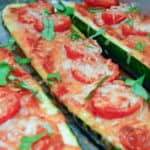 Hollowed out zucchini provides the perfect 'crust' for a low carb pizza.  This recipe uses pesto, tomato sauce and pepperoni for a super tasty, zesty dinner.  These pizzas are so delicious, you won't even notice the missing carbs.
Ingredients
how to
Pre heat the oven to 360 F (180 C) and grease two medium casserole dishes.
Cut the zucchinis in half lengthwise, then gently scrape out all the seeds - hollowing out a 'boat.'
Mix the olive oil and pressed garlic together, then brush this into the bottom of each boat and generously salt and pepper.
Use a spoon to spread about 1 tbsp of the pesto in the bottom, then follow with a few tablespoons of pizza sauce.
Place about 4 - 5 pepperoni slices on top, then sprinkle with the mozzarella and nestle some cherry tomato halves in the cheese.
Sprinkle on the parmesan and bake in the top and bottom thirds of the oven for about 20 - 25 minutes, rotating the dishes halfway through baking, until the cheese is browned and the zucchini has softened.
Garnish with some fresh basil and serve.