Why waste ripe bananas when you can make these delicious recipes? There are countless tasty dishes, baked goods, and treats you can make with this versatile fruit that will keep your whole family happy.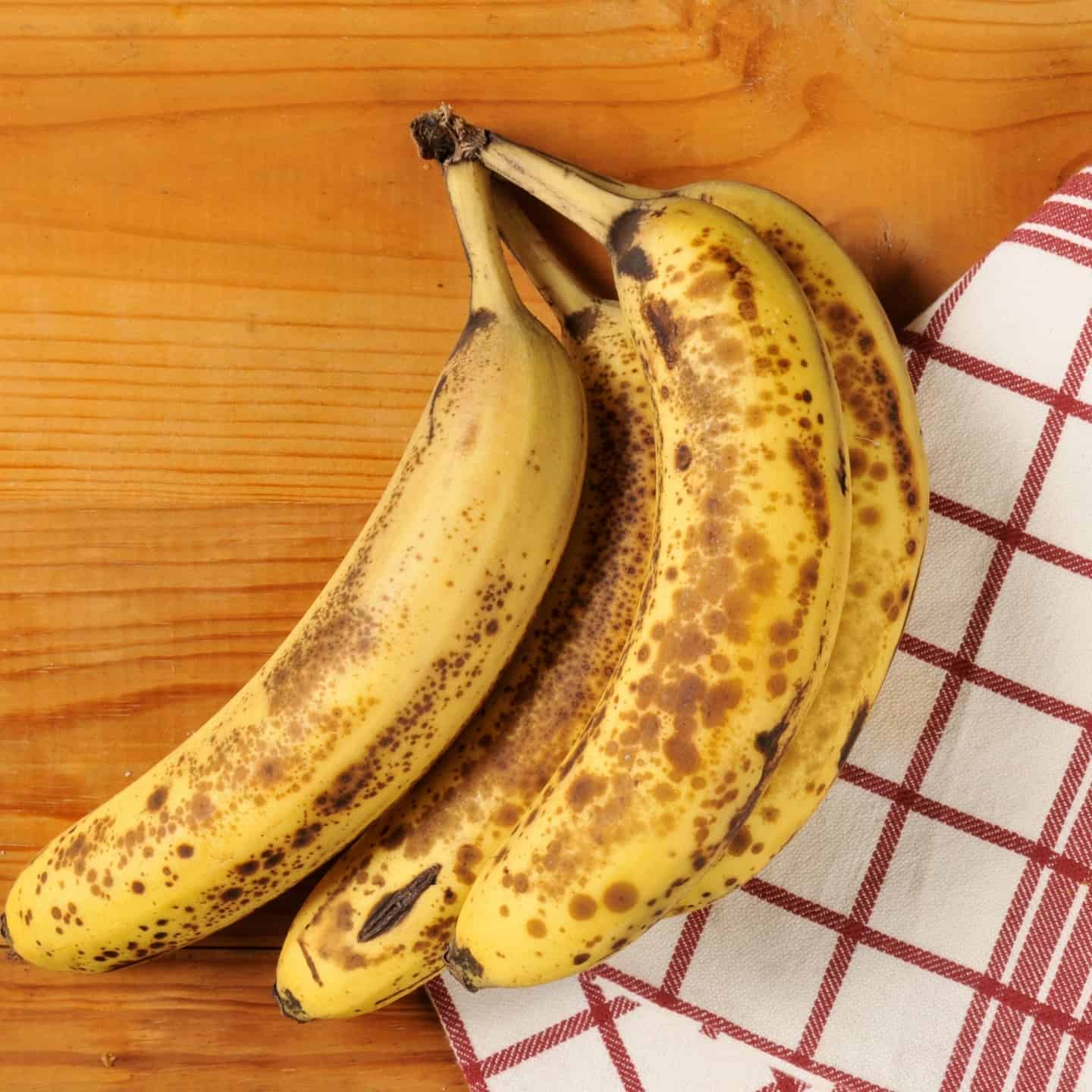 Banana's flavor and natural sweetness make it an excellent star and supporting cast in different recipes.
Whether you're searching for the perfect banana bread recipe, simple banana smoothie bowl recipe, or decadent banana cream pie, these delicious recipes will spice up your mornings, birthday parties, picnics, and holidays.
Frenquently Asked Questions
Are ripe bananas healthier?
The nutritional value of banana isn't influenced by how ripe it is. The main difference is the flavor and how your body absorbs sugar. As a result, the sort of banana you should consume is simply a matter on personal preference.
What is ripe bananas?
A ripe banana is yellow with brown dots and gently yielding. There is a lot more taste, especially sweetness. It has 8 percent starch and 91 percent sugar. Ripe bananas have a high glycemic index, making them easy to digest.
Here's a selection of some of our favorites banana ripe recipes.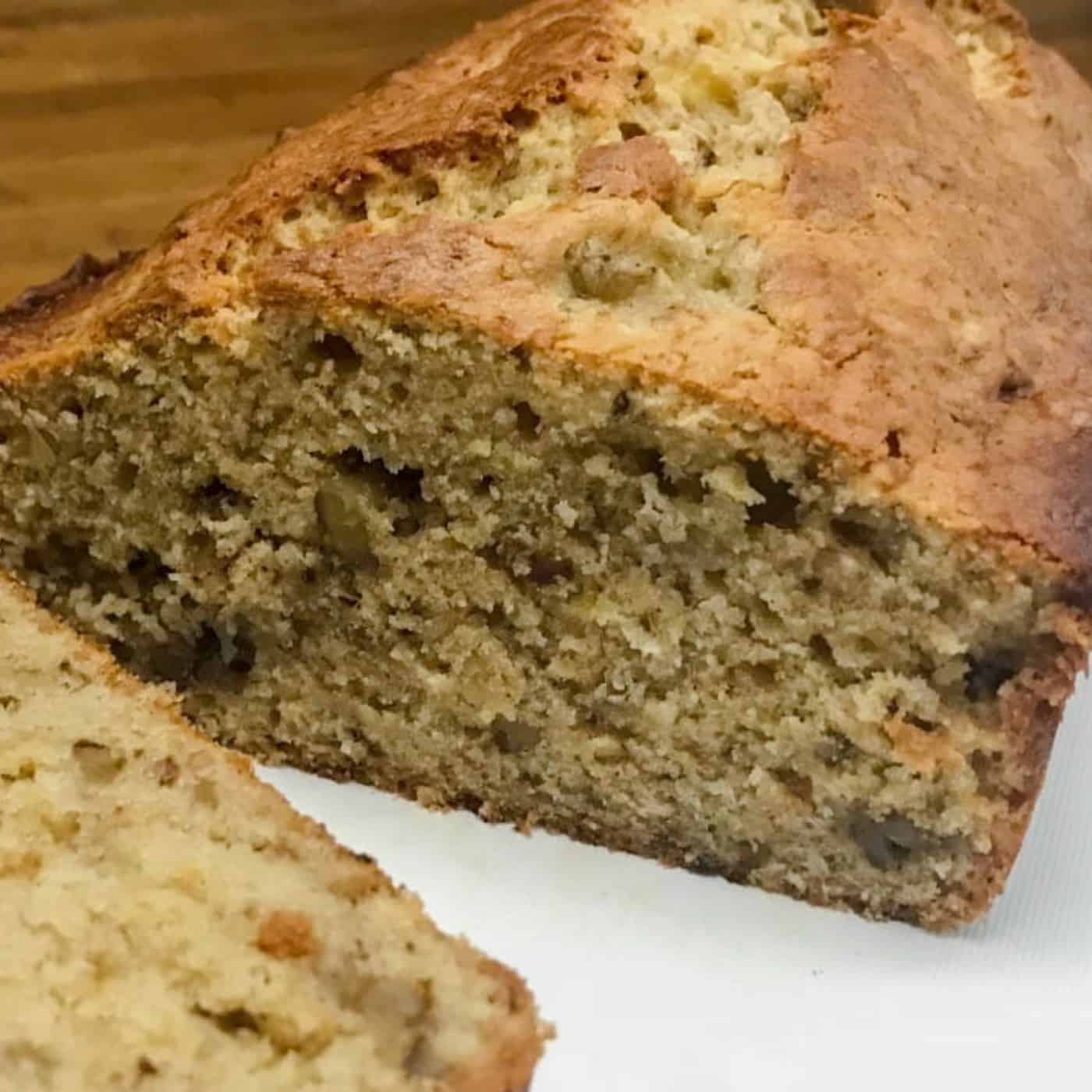 Delicious, nutty, and moist, this show-stopping banana bread rich with cream cheese has all the flavors you love.
Made with cream cheese and crunchy walnuts, I guarantee this is a recipe you'll make again and again.
Make this banana recipe with any nuts you want - toasted pecans, almonds, or hazelnuts!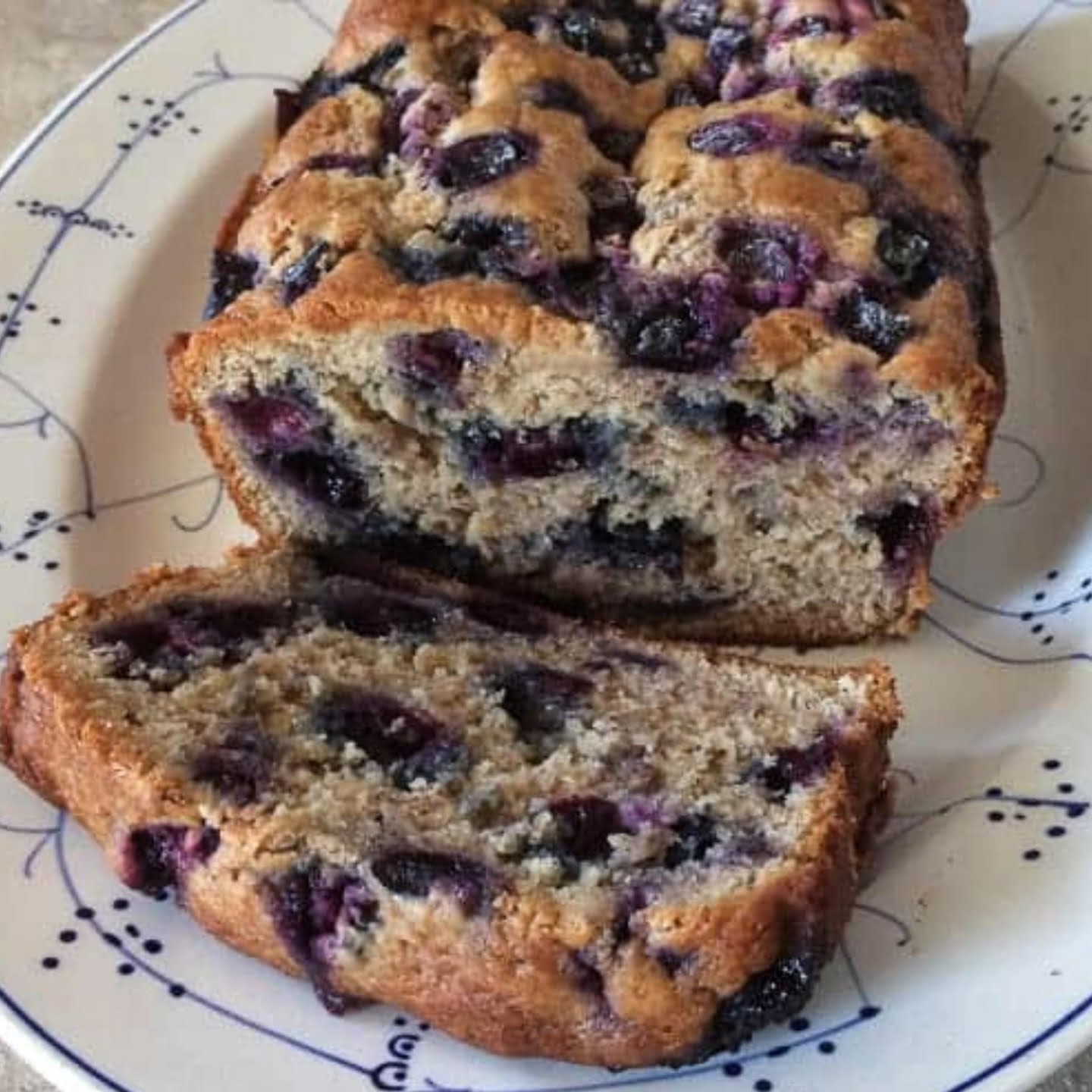 If you love everything blueberry, you're going to love this blueberry buttermilk banana bread.
Bursting with blueberry and banana flavors, this bread is rich and insanely delicious. The buttermilk keeps the bread light and fluffy with a slight tang we crave.
Made with just one bowl and a few simple ingredients, this bread recipe comes together within an hour. Perfect for a leisurely weekend breakfast, holiday brunch, or afternoon snack.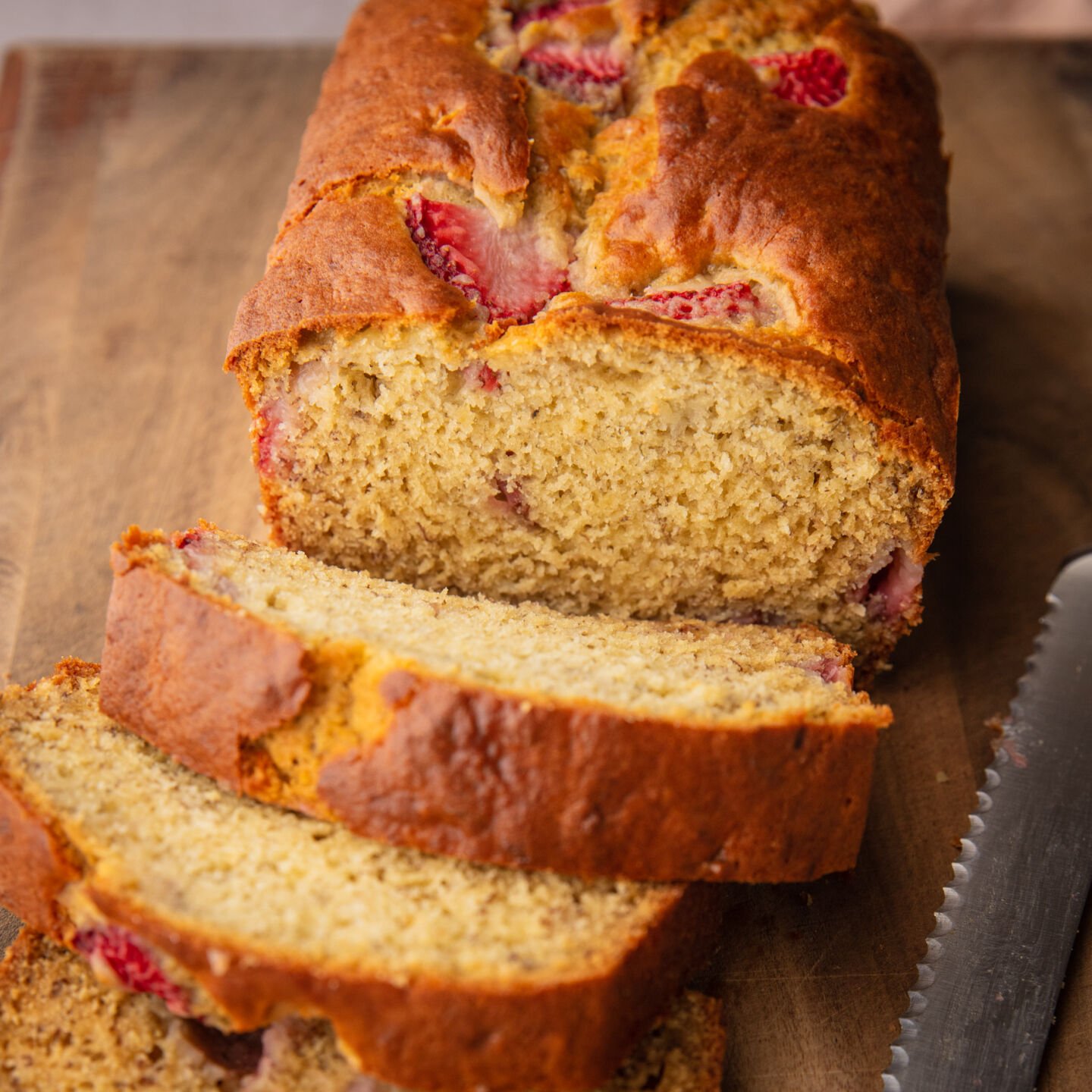 Ripe bananas and strawberries along with a few pantry staples, you can whip up this delicious and easy banana loaf recipe in no time.
It's moist, buttery, and nicely sweet, but over the top, this will be a hit with everyone.
Serve it for breakfast or at an afternoon tea.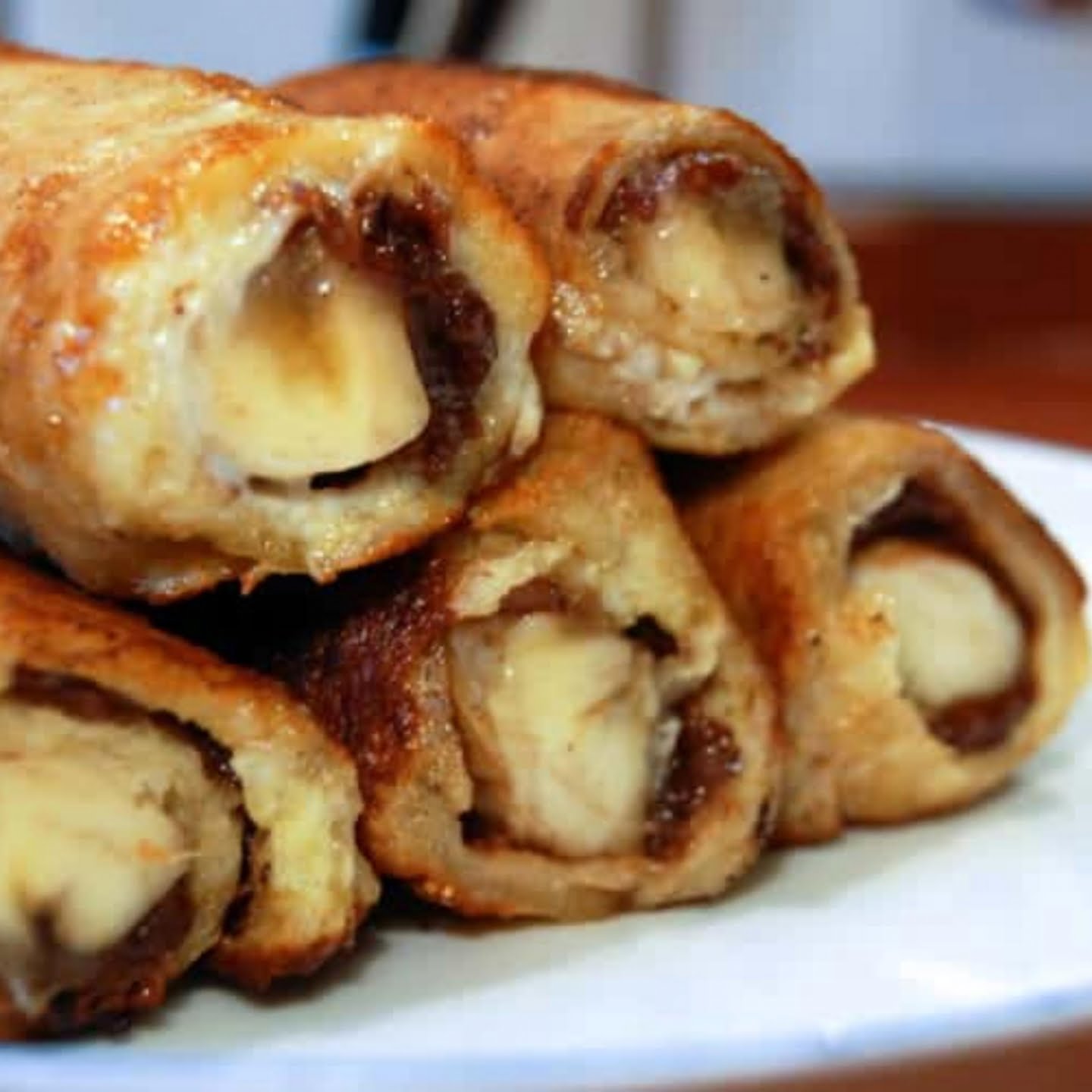 Nutella and bananas are a natural pairing that's impossible to resist. These French toast roll-ups look impressive and taste elegant but take little effort.
Dress them up with a drizzle of syrup of your choice or sprinkle of cinnamon-sugar mixture.
Kids and adults alike will find these delicious treats irresistible.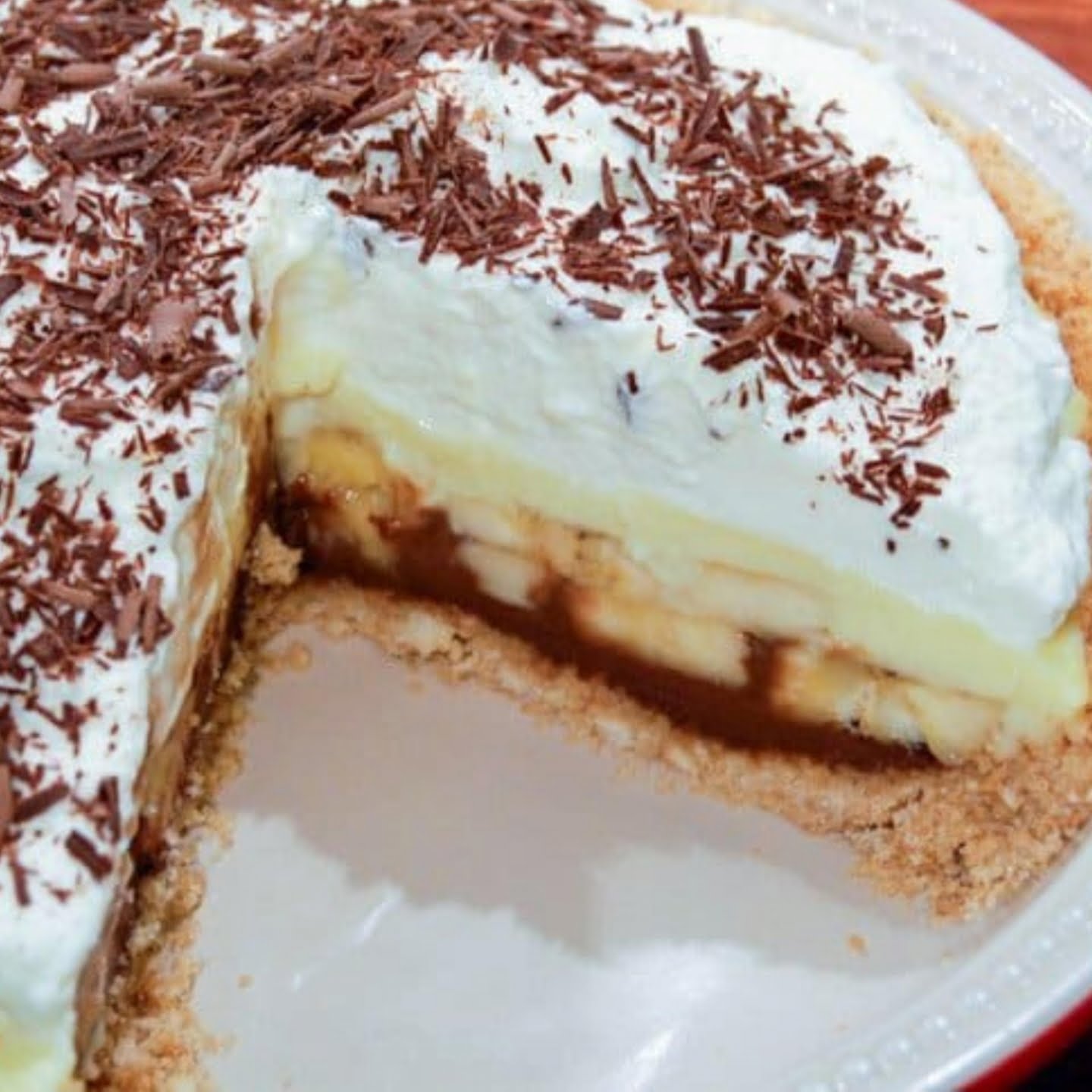 5. Black Bottom Banana Cream Pie
Sweet crunchy graham crackers, fluffy whipped cream, bittersweet chocolate, and banana slices create the ultimate combination of flavors and textures in every bite.
Not only is this delightful dessert eye-catching, but melt-in-your-mouth good.
It's a perfect starter for cozy dinner dates and game-day parties. You and your guests won't be able to get enough.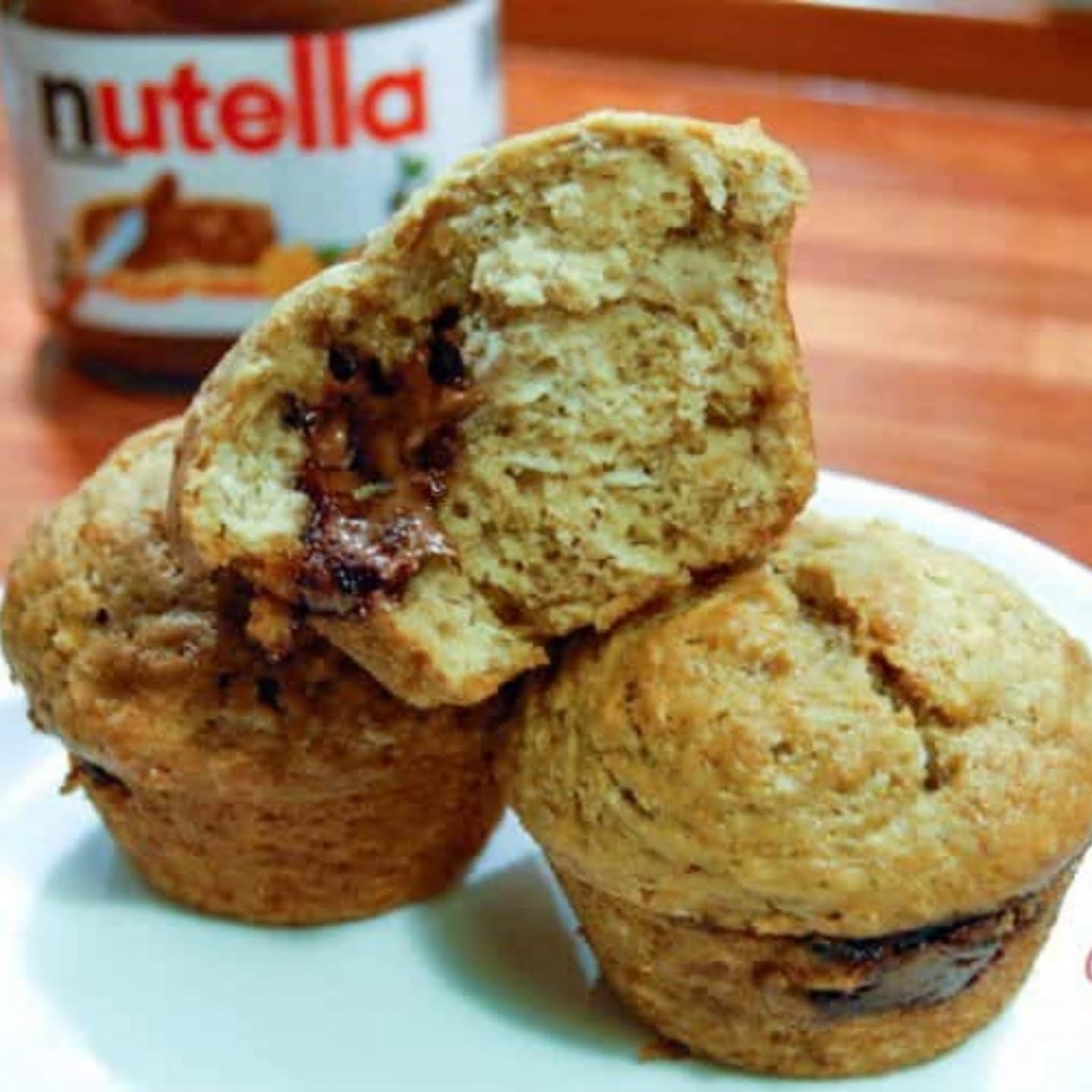 6. Nutella Banana Muffins
Seriously, what's better than ripe bananas combined with coconut and a double dose of Nutella in a moist, rich muffin? These little gems are absolutely heavenly!
I usually double this Nutella banana muffins recipe and freeze the leftover for busy mornings.
They are delicious served warm from the oven or cold and make a great accompaniment to any breakfast or brunch.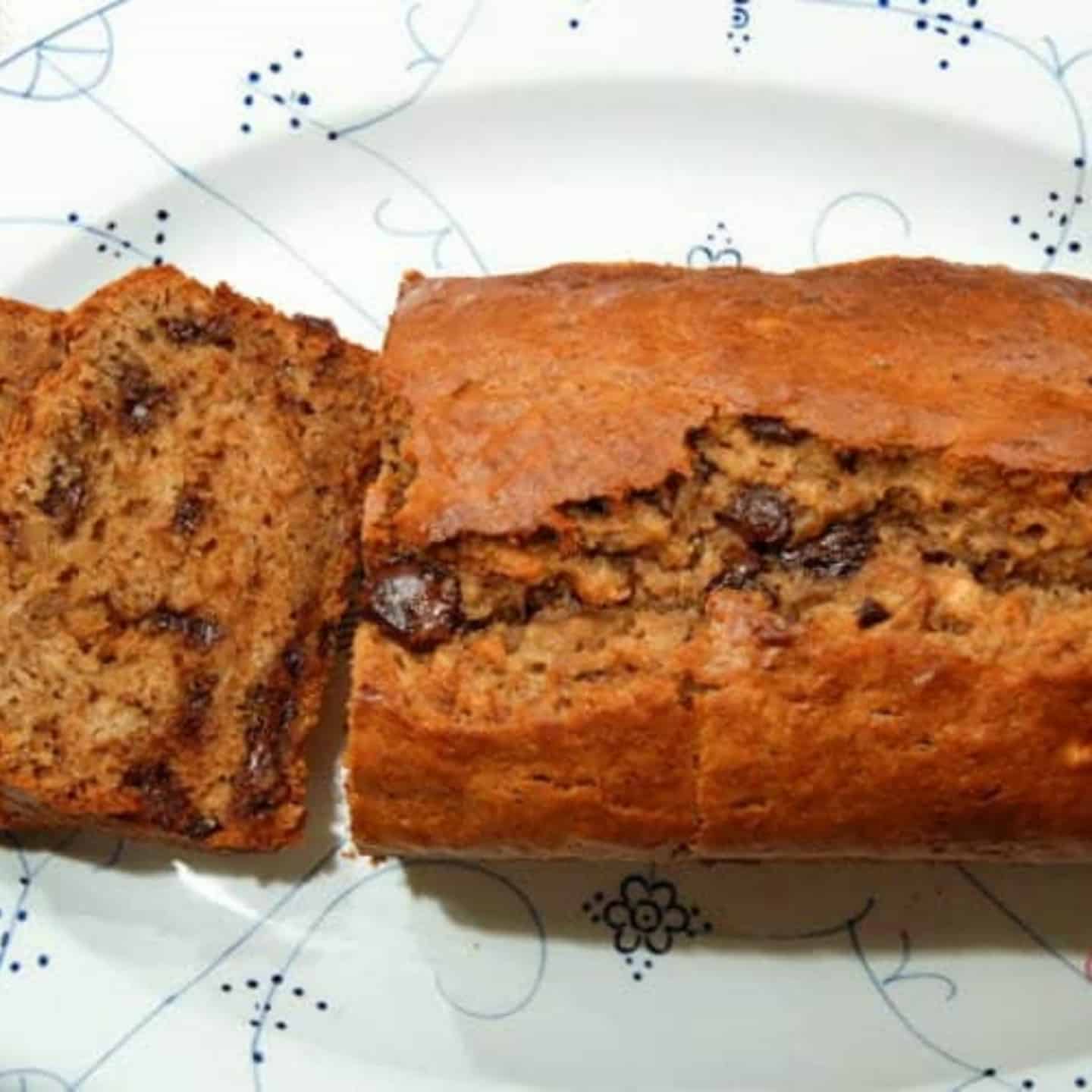 Your whole family will love this peanut butter banana bread studded with chocolate chips. I've always been a big fan of peanut butter and anything that has it in it. And who doesn't love chocolate?
This ripe banana recipe is incredibly yummy; the whole bread will be gone before you know it.
I make this bread on breakfast potlucks, brunch parties, and it is always well received. Kids love it too! It's also perfect for a quick grab-and-go snack.
Gluten-free, paleo, and vegan, this 6-ingredient banana cookie recipe is sure to win dairy lovers over. All you need are overripe bananas, baking soda, almond flour, egg, cinnamon, and maple syrup, and you're good to go!
They're oh-so-good; you'll want to eat them all by yourself.
Serve with a glass of cold milk and enjoy these healthy, naturally sweet treats.
If you've got ripe bananas lying around, you can whip up this upside-down banana cake in a jiffy.
No one will ever guess how incredibly easy it is to make, as it starts with banana pudding and cake mix.
It tastes so good too, excellent for a lovely afternoon tea!
When it comes to desserts, this is my all-time favorite dessert. This simple recipe is mouthwateringly delicious with its sweet banana filling laced with cinnamon and crumbly, crisp oats-pecan topping.
Best part? It takes just 30 minutes to prepare, but the flavor is unmatched. Be sure to roast the nuts before chopping to intensify the flavor.
I serve this with a scoop of vanilla ice cream for a crowd-pleasing indulgent dessert.
Impress guests by making these tasty chocolate chip banana bars. Very ripe bananas, brown sugar, coconut oil, chocolate chips, and a dash of cinnamon combine to make chocolate chip banana bars irresistible.
Serve these chocolaty treats with a cup of hot coffee and you've got a breakfast to remember.
They're great mid-day snacks and desserts, too.
Need a hearty breakfast treat? It doesn't get any better than these banana oat scones.
This quick recipe combines nutty oats, heavy cream, and turbinado sugar for a not-too-sweet, moist, flaky finish that complements the mashed bananas beautifully.
They are best served fresh out of the oven. Finish them off with vanilla icing or salted caramel.
On those hot summer days, you'll enjoy these delectable bites. They're light, refreshing, and so damn delicious.
With only two ingredients, you can whip up these lovely yummy bites whenever the cravings strike.
Feel free to add any mix-ins you'd like.
These cornmeal pancakes are everything you want in a pancake. They are super soft, fluffy with a perfect crumb- you wouldn't even know they're vegan!
If you have extras, stack them between parchment paper, place them in a resealable bag and freeze. Pop the frozen pancakes in the microwave or toaster for a quick weekday bite.
Serve them hot straight from the pan, with a dollop of whipped cream or generously smothered in decadent maple agave syrup blend and topped with fresh strawberries.
Everything you love about carrot cake plus its cream cheese frosting, but with lots of ripe bananas - a brilliant twist on a classic. This carrot banana loaf is dense, supremely moist, and insanely delicious than it looks.
The cinnamon cream cheese frosting combined with allspice, nutmeg, ginger, bananas, and brown sugar really takes this bread recipe to the next level.
Serve plain or spruce it up with some chopped pecans or any nuts you have on hand for the ultimate breakfast treat.
Got ripe bananas, but no time to hover around the stovetop flipping pancakes? You must try these lovely, crispy cinnamon banana waffles.
They are ready in less than 20 minutes and require basic ingredients you already have on hand. Drizzle melted butter and syrup and top your favorite fruit for a memorable treat.
You can easily freeze these delightfully tasty waffles and reheat them for a perfect grab-and-go breakfast on busy mornings.
This is one of the easiest ripe banana recipes you'll ever make. Just toss frozen bananas, condensed milk, and maple syrup in the blender and whiz it up.
Add chocolate chips or whatever mix-ins you want, transfer to an airtight container, and freeze.
It'll just be as creamy and scoopable as the ones you buy at the grocery store. You can also eat it immediately after blending if soft ice appeals to you.
Who can say no to a combination of almond butter, maple syrup, dried blueberries, wholesome oats, and ripe bananas?
These no-bake energy balls are always a crowd-pleaser. They usually disappear the minute I set them out!
Grab a few of these in the morning to keep you full throughout the day or when you're craving something sweet.
Filled with sweet banana flavor, good old-fashioned rolled oats, and lots of chocolate chips. I make these cookies a lot, especially on special occasions.
Everyone who tries these cute gems loves them.
Give them a try; I bet you'll be crazy about them too!
Treat your taste buds with these outrageously delicious peanut butter banana brownies. The classic flavor combo of salty peanut butter and sweet banana come together to form a perfectly balanced treat.
While they look amazing, they're incredibly easy to make.
This ripe banana recipe uses cocoa powder, wheat flour, ripe bananas, and peanut butter to create rich, fudgy brownies. I guarantee you and your family will love them.
Sure, you could just buy a donut and call it a day, but considering how relatively easy it is to make a homemade version, why would you? All you need are some overripe bananas, a few essential ingredients and you've got restaurant-worthy donuts.
The brown butter glaze is the key in this ripe banana recipe because it adds a luxurious touch and nutty caramelly flavor to these pillowy-soft banana donuts.
They taste obnoxiously good; you'll be reaching for more than one. The best part? They're baked, not fried, making them healthier than those in popular donuts shops.
If you're in the mood for a frozen dessert, you can never go wrong with this no-bake banana split cream pie.
Crumbly Oreo cookie base is layered with ripe bananas, strawberry, chocolate, and vanilla ice cream then topped with cherries, nuts, and a drizzle of chocolate and caramel sauce. Are you drooling yet?
Add rainbow sprinkles for a pop of color, if desired.
You're tried ripe bananas in the form of cakes, cookies, pancakes, bars, and even energy balls, but what about in breakfast bowls?
This healthy smoothie bowl comes with the creaminess, richness, and perfect amount of sweetness you'd want in a breakfast bowl.
Customize it with whatever nuts, seeds, fruits, nut butter, and syrups you'd like. For a frosty, creamy base, make sure you use frozen bananas or whatever fruit you opt for.
Skip the usual banana cake and make this soft and squidgy banana bake oozing with sticky caramel goodness. This self-saucing banana pudding is as decadent as a good pudding gets.
It has a rich and smooth texture thanks to the sweet banana flavor and pecans' nutty, buttery flavor.
Made in just 45 minutes, this banana pudding will become your new favorite way to use up your ripe bananas.
You'll love how ultra-moist and flavorful this banana cake with crumb topping is. The irresistible topping made with cinnamon, brown sugar, flour, and butter adds a soft buttery layer to the cake.
You can drizzle maple syrup or caramel sauce over the top for extra sweetness.
This recipe is ideal for any occasion from afternoon picnics to birthdays, holiday gatherings, and even a dinner party dessert.
Use up those very ripe bananas with these wonderfully fluffy banana nut pancakes.
Banana and nutty goodness in every bite, these pancakes would be a real treat to enjoy at breakfast.
Applesauce is the secret ingredient that adds natural sweetness and the flavor complements the nutty and banana flavor without being overpowering.
The perfect balance of nectarous rum and zesty lemon juice, this buttery bananas foster is the ultimate way to indulge your sweet tooth craving.
It's incredibly easy to make, no flambé needed - the crockpot does all the work.
For a kid-friendly version, leave the rum out. Complete this delicious treat with a dollop of ice cream and a sprinkle of nuts.
This crunchy, nutty, and healthy banana granola recipe will knock your socks off! It's jam-packed with ripe bananas, walnuts, oats, pecans, coconut oil, agave nectar, and other good-for-you ingredients.
Even better is that you can play around with the mix-ins to create your favorite flavor profile.
Serve over a bowl of yogurt for breakfast to keep you fueled throughout the day.
Ripe bananas, brown sugar, and cinnamon are the only ingredients you need to make this simple and quick dessert. These little bites are a simpler version of bananas foster but just as delicious.
They're sure to satisfy your sweet tooth. They'll be a treat for kids, too!
Top with a dollop of whipped cream or yogurt for extra decadence.
This smooth blend of ripe bananas, frozen blueberries, and oats is the best smoothie I've ever tasted. After one sip, I'm sure you will agree.
Frozen banana adds body and sweetness, blueberries add punch and a pop of color, while the oats and hemp seeds add a dose of protein and healthy fats - what's not to love?
You can add honey or maple syrup to taste for a sweeter smoothie.