Crab meat is a rich addition to any dish, and we've compiled the best crab meat recipes for you! From delicious crab cakes to crab-stuffed salmon, these delightful recipes are more than adding lump crab meat as a side to your dishes.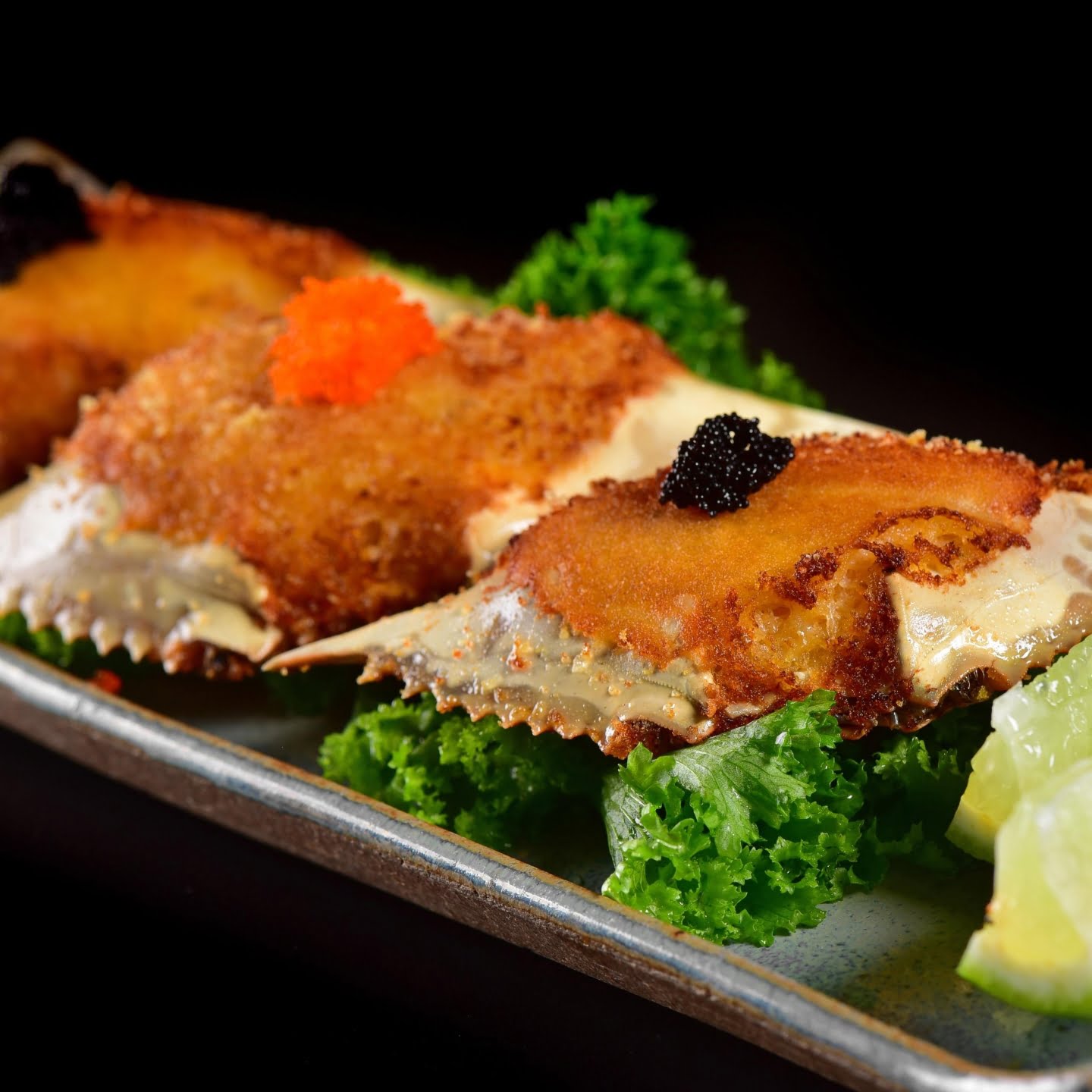 Crab meat is fairly inexpensive and easy to cook, and you'll have a lot of fun incorporating its flavor with other ingredients to make a complete meal.
Kicking off the crab meat recipes are the famous crab cakes made from fresh crab meat and delicious seasonings.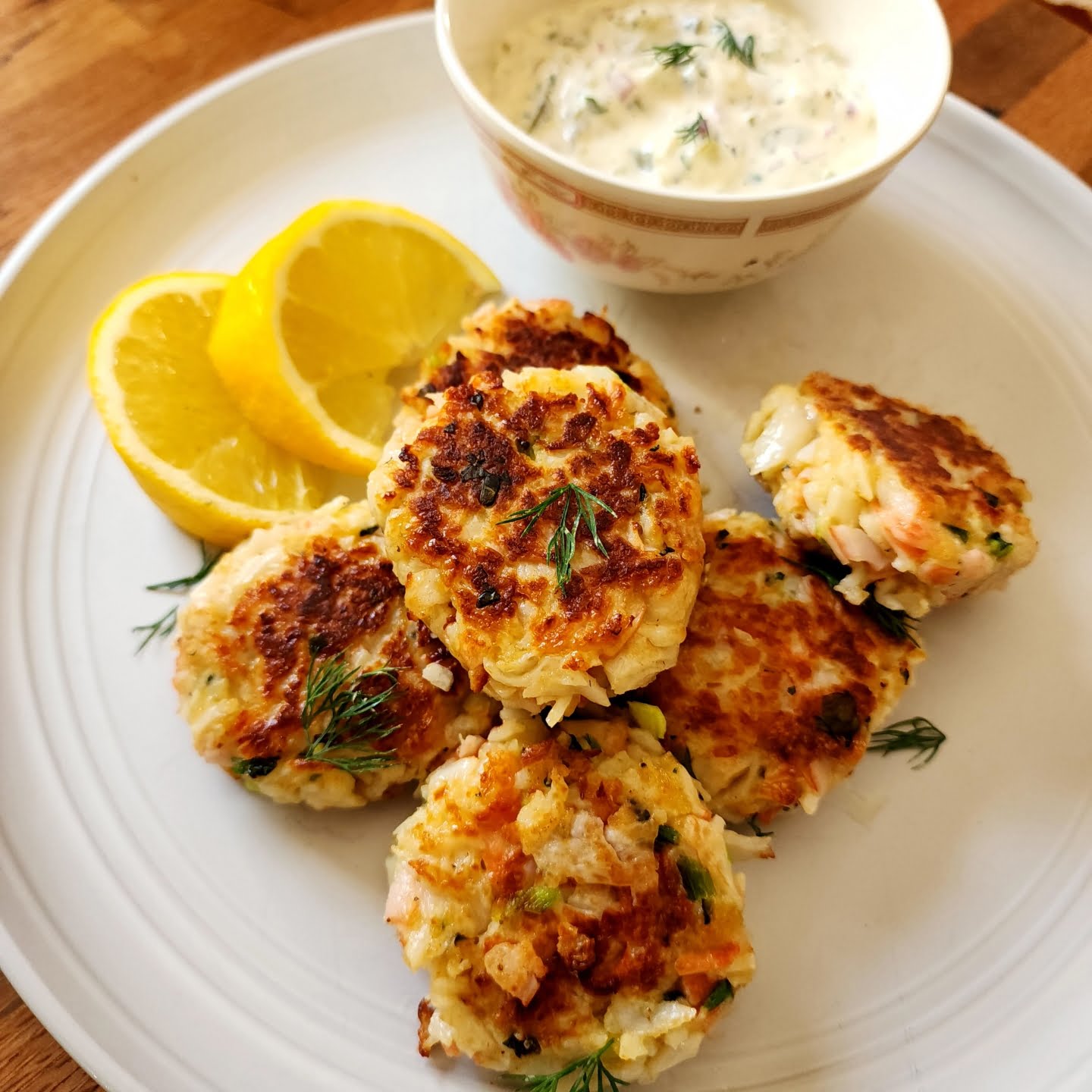 Present on virtually every American restaurant's menu, crab cakes are a classic made from lump crab meat.
They're enjoyable as appetizers or main courses and combine with a creamy dipping sauce to eight your taste buds.
Serve with fresh lemon juice, tartar sauce, cilantro lime sauce, or lemon dill sauce for an absolutely delicious dish.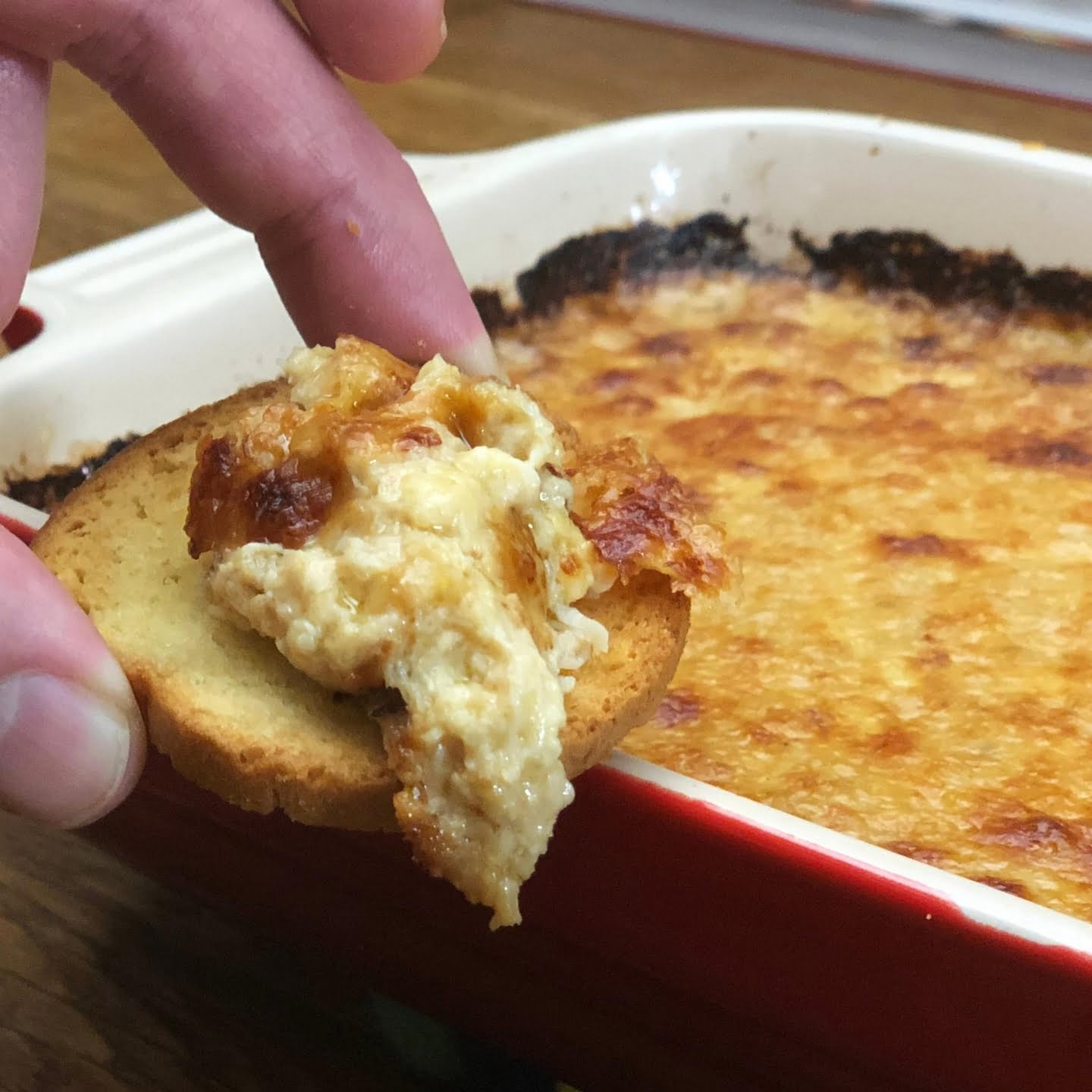 If you ever thought you couldn't make a crab dish with a creamy texture, this baked crap dip says otherwise!
The delicious recipe sees a blend of sweet lump crabmeat, mozzarella cheese, cheddar cheese, pecorino cheese, mayonnaise, Worcestershire sauce, and lime juice.
This hot crab dish is great at parties and can be made in about 40 minutes. Serve with pita chips or crackers.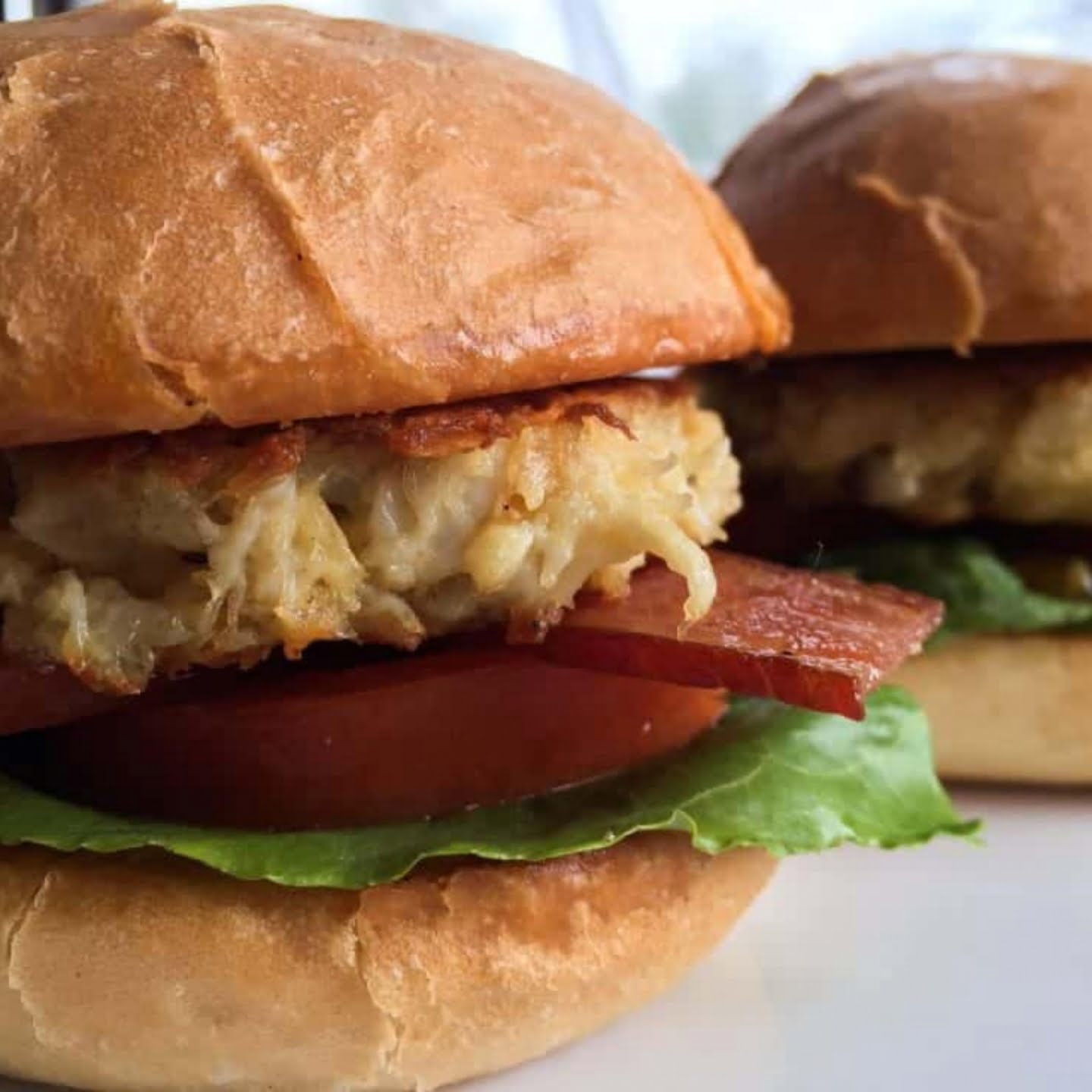 When you went to make more out of a crab cake recipe, go for this lump crab meat dish!
It's a delightful dish with crab cakes sandwiched between mayo-spread buns and sliced tomatoes, cooked bacon, and lettuce.
It's a crab dish perfect for brunch and lunch that you can make in ten minutes!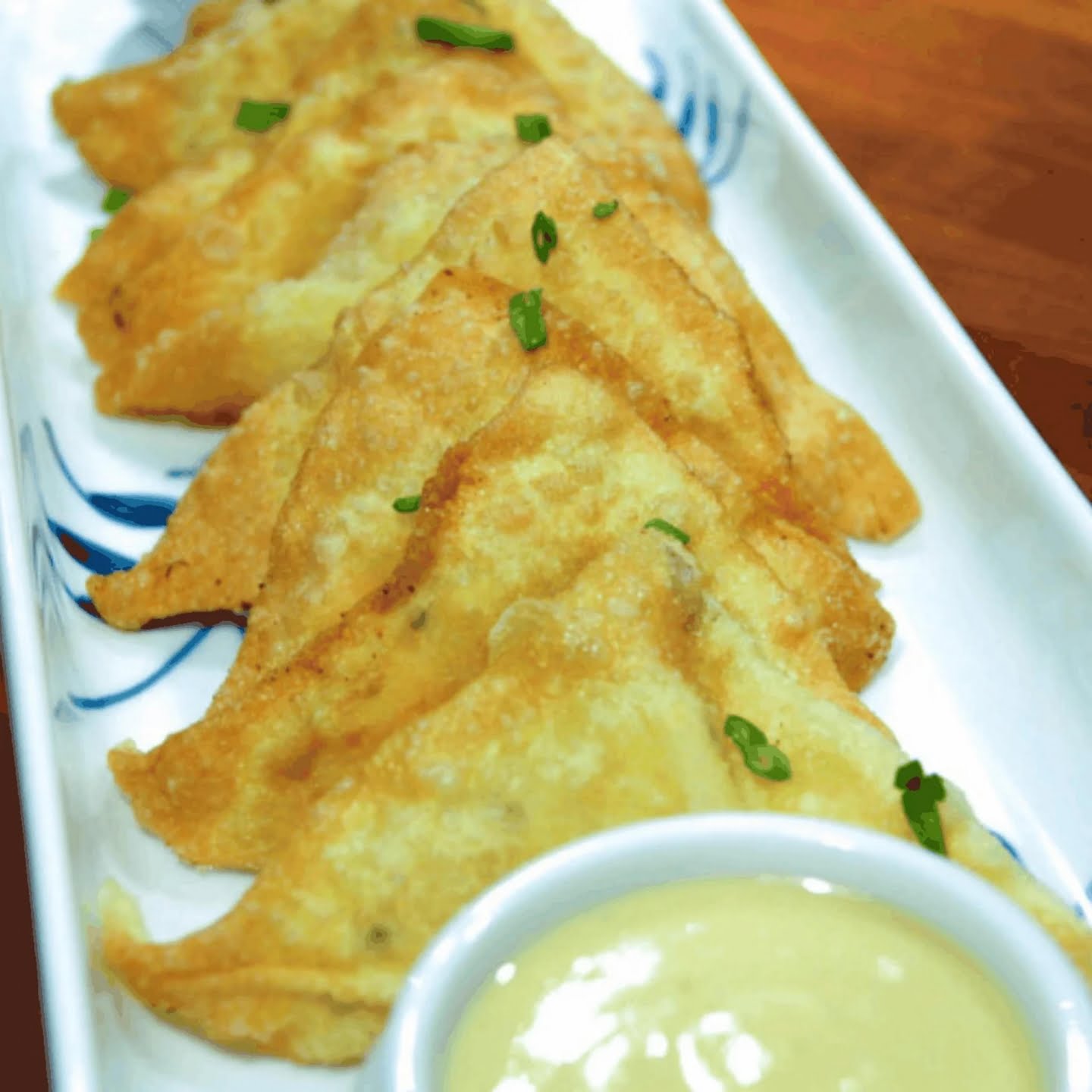 American cuisine meets Asian in this creamy crab mixture fried in wonton wrappers.
The recipe calls for cream cheese, drained crab meat, veggies, Worcestershire sauce, seasonings, and lime juice.
This is a favorite recipe for party appetizers and light dinners!
Crab quiche is a flavorful dish perfect for lunch and could serve as a whole meal when served with a salad.
Like you're making pie, get your pie crust, veggies, cheese, pepper, and seasonings.
The seasonings are the secret ingredients to the dish, and you especially want to get the old bay seasoning!
Do you want a tasty appetizer at your food gathering? The creamy crab stuffed mushrooms are your go-to!
The appetizer combines cooked crab meat, parmesan cheese, garlic, cream cheese, and bread crumbs.
It takes about 35 minutes to make and comes out absolutely delicious with freshly grated cheese.
This is one of the lump crab meat recipes you want to have for comfort on a cold night!
It's a soup with minimal ingredients, including fresh vegetables, sherry, heavy cream, and seasonings.
The creamy bisque is rich, and nourishing and can be made in one pot.
The spicy crab roll is a crab meat recipe popular in Japanese cuisine as Kani roll sushi.
The dish combines imitation crab or Kanikama, sushi rice, Sriracha sauce, sesame seeds, sushi vinegar, seaweed sheets, and mayonnaise.
Simple roll the spicy crab salad in seaweed sheets wrapped with sushi rice, and drizzle your spicy mayo sauce. You can substitute imitation crab meat for canned crab meat.
This is an all-time favorite in several people's crab meat recipes. It uses jumbo lump crabmeat to make a delicious baked casserole crab dish.
You only need to bake for about 20 minutes till you get a delicious golden brown crab meat casserole.
You can serve it with lime wedges, and you should serve it hot to enjoy!
Crab meat is an essential component of seafood recipes, and it's evident in this delicious seafood gumbo.
The recipe is cajun-inspired and features crab meat, shrimp, Andouille sausage, okra, and a load of seasonings.
The delicious gumbo is to be served over grits or rice!
Nothing says a summer dish like this crab salad filled with crab meat, red onion, cucumber, tomatoes, cilantro, and lime juice.
It's as refreshing as it's tasty, and it's one of the crab recipes to try on a diet!
You can use canned crab meat or imitation crab, requiring no cooking to get it ready!
This Thai dish has terrific flavors, from lump crab meat, Shaoxing wine, soy sauce, fish sauce, garlic, and ginger.
Your cooked white rice takes all these ingredients to make savory crab-rich fried rice.
Serve with a squeeze of lime and your favorite chili oil!
This is a dish of seasoned and flavorful jumbo lump crabmeat stuffed in butterflied shrimp.
It's then drizzled with melted butter and lemon juice for an extra taste. This meal is super easy to make and requires a few ingredients.
Garnish with lemon wedges or fresh parsley when done.
If a combination of crab, avocado, and bacon sounds good to you, then you're in for a treat with this recipe.
The dish requires a lot of ingredients that you might need to run to the grocery store for, but it's quite easy to assemble and cook.
Your spicy remoulade is vital as it's required to spread your buns!
This classic crab sandwich recipe combines crab meat, crispy bacon, fresh tomatoes, and a load of mozzarella cheese.
It's the perfect sandwich for seafood lovers, incorporating lots of flavors from its ingredients!
Cook the sandwich on both sides till the cheese is melted.
The Crab Crostini is a classic in Italian cuisine, perfect as an appetizer during the festive period with its bright outlook.
It's made with baguette, hot sauce, lump crab meat, Worcestershire sauce, Dijon mustard, mayonnaise, chives, and black pepper.
Broil till it's hot and brown, and serve immediately! This chicken and shrimp carbonara is another Italian dish you'll definitely enjoy.
This is one of the crab meat recipes that stands on its own.
The Dungeness crab is buttered and mixed in seasonings, including black pepper and salt.
The buttery crab meat is oven-roasted for about thirty minutes and garnished with lime wedges and parsley.
Quesadillas are a Mexican cuisine classic that goes over the top with crab filling.
This recipe takes minimal ingredients, including picked crab meat, green onions, flour tortillas, butter, smoky salsa, Monterey Jack cheese, and fresh lime wedges.
Dip the quesadillas in smoky salsa and top with the lime wedges for squeezing.
This dish brings the family together with flavors you get from white or canned crab meat, green onions, sour cream, cheese, peppers, seasonings, and a host of other ingredients.
You're to bake these enchiladas until the cheese melts and your enchiladas are cooked.
Garnish with green onions, and serve with salsa, sour cream, tomatoes, or avocado.
This is a famous recipe in pasta dishes, and it's so loved for the flavors the ingredients bring to your palate!
This pasta dish only takes about 30 minutes to make, and it requires ingredients, including cellophane or Italian noodles, seasonings, herbs, and a variety of sauces.
Garnish with sliced green onion or lime wedges, and serve immediately.
The seafood boil is a southern American classic that can only be described as amazing for seafood lovers.
The dish incorporates crab meat, lobster tails, shrimp, eggs, and sausage as the attraction of the main attraction.
It's accompanied by butter sauce to create an absolutely delicious balance!
Cold crab pasta salad is the refreshing meal you need on a hot summer day. You can use imitation crab or cook crab meat and chop it to add to the salad.
Other than your preferred pasta grains, the remaining ingredients include green onions, bell peppers, dill, mustard, lemon juice, mayonnaise, and sour cream.
Refrigerate for at least 30 minutes and serve! This lemon garlic shrimp pasta also incorporates lemon juice for a refreshing meal!
Crab Frittata is an excellent breakfast choice, rich in flavors and nutrients, and super-easy to make.
The delicious recipe includes pasteurized lump crab meat, cheddar cheese, kate, red bell peppers, oregano, milk, eggs, and panko breadcrumbs.
Bake until the eggs are set, cut into squares, and garnish with hot sauce.
This creamy crab and corn chowder is the perfect comfort food to share with your family.
The soup is very rich, incorporating heavy whipping cream, chicken broth, imitation crab or real crab, veggies, milk, spices, and seasonings, including Old bay seasoning.
The rich soup is to be served immediately and enjoyed hot!
Whether as an appetizer or light dinner, these crab hush puppies will have you coming for more with their fantastic flavors.
It's crisp outside and gives you meaty flavors with the jumbo lump crab meat inside.
Dip them in remoulade sauce, and it's a wrap!
Like hush puppies, these crab balls are amazing appetizers at parties and food gatherings.
They're cajun-inspired and have thicker skin made from Italian bread crumbs.
You can dip them in sauce to serve alone or as sides to creamy coleslaw, salad, french fries, boiled red potatoes, or even rice and brown gravy.
The stuffed deviled crab is what you want on a hot summer day with its crunchiness and sweetness.
You can have the pickiest eater munching on this deliciousness when done right!
Garnish with parsley or lime wedges, and serve immediately.
Crab meat adds new horizons to your pasta dishes, and this chili crab pasta proves it!
It's a dish that looks just as good as it tastes, and you can have it ready in under 30 minutes!
Serve hot and garnish with grated lemon zest.
Although unconventional, the Maryland crab pizza is a dish you'd try and love forever!
It takes your everyday Pizza ingredients and gives them a twist with the addition of lump crab meat recipes and crab seasoning!
Serve it hot and cheesy, and top it with fresh basil.
This is the Vietnamese crab noodle soup that's very rich, flavorful, and comforting in every ingredient.
The soup is quite flexible and can be served with a host of dishes.
It's not your conventional noodle soup, and you'll need to run to the grocery store for the complete list of ingredients.
If you're having holiday parties, this hot crab spinach artichoke dip is sure to leave an impression.
It requires minimal ingredients you can easily fetch from your pantry and can be prepared in under 40 minutes.
Let it cool a bit, and serve it with tortilla chips.
These crab pretzels have delightful and bold flavors you'll definitely want to try again.
They're simple snacks to make and will suffice as party appetizers.
They're super easy to make, with a cook time of 20 minutes!
If you loved the baked crab dip, you would also love the charred crab dip loading with crab, cheese, and Greek yogurt.
It's a savory dish that's super easy to make and requires minimal ingredients.
Serve with carrots, celery, or crackers!
This is a classy pasta-crab dish to make for a dinner date with your lover.
The dish looks just as amazing as it tastes, and you can get it ready in less than 40 minutes. Garnish it with lemon zest and fresh parsley before serving.
See these shrimp pasta recipes for more classy pasta dishes.
The crab stuffed salmon is a fancy dish to suit important occasions and special dinner dates.
Although elegant, the dish is easy to make and super-tasty with the crab meat filling, cream cheese, and salmon fillets.
Garnish with chopped fresh parsley, and enjoy!
Takeaway
These crab meat recipes are everything you ever need, from quick brunch to fancy dinner dates. The dishes are pretty easy to make, and you'll get a load of flavors from them. So share with your family and friends today to leave a smile on their faces!
🍳 Related Recipes
If you think this crab meat collection is good, you'll definitely want to check out some of these comfort food recipes including my cream of chicken soup and my collection of sunday dinner soul food recipes.
Love this recipe? Please leave a 5-star 🌟rating in the recipe card below and/or a review in the comments section further down the page.

Try one of my comfort dinner recipes for your next family meal! And if you have any questions, I'm here to help!