Birthdays just got better with these fantastic birthday dinner ideas! These birthday dinners include everything from simple to elaborate dishes, guaranteed to make you or your loved ones feel special!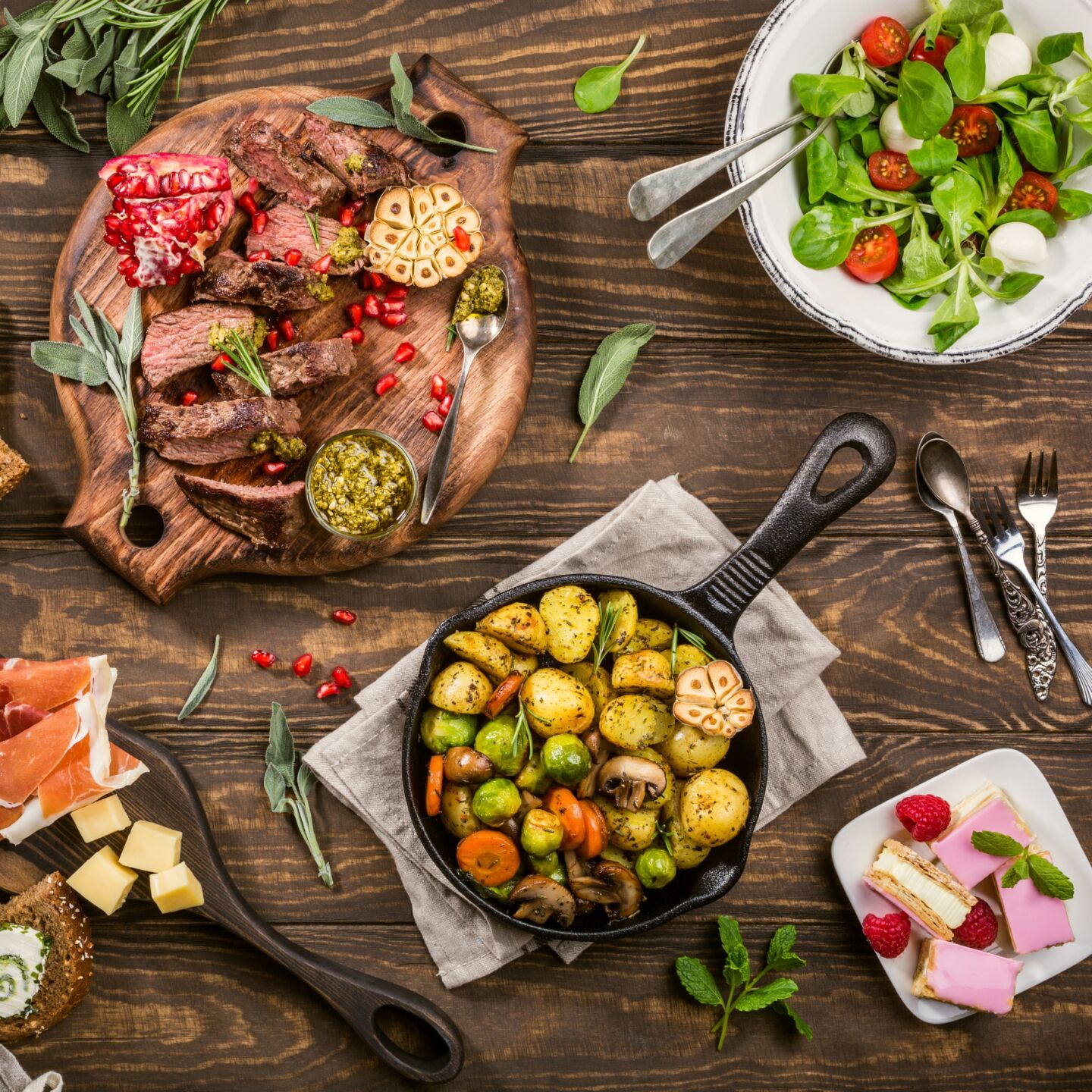 They come with packed yummy flavors, enticing textures, and aromas that'll have your birthday party choked with celebratory vibes. You'll come across the best birthday dinner ideas, including pasta dishes, meat meals, and sweet treats.
Kicking off our birthday dinner ideas are these stuffed porked chops. A fanciful and yummy birthday dinner idea that's sure to delight your taste buds!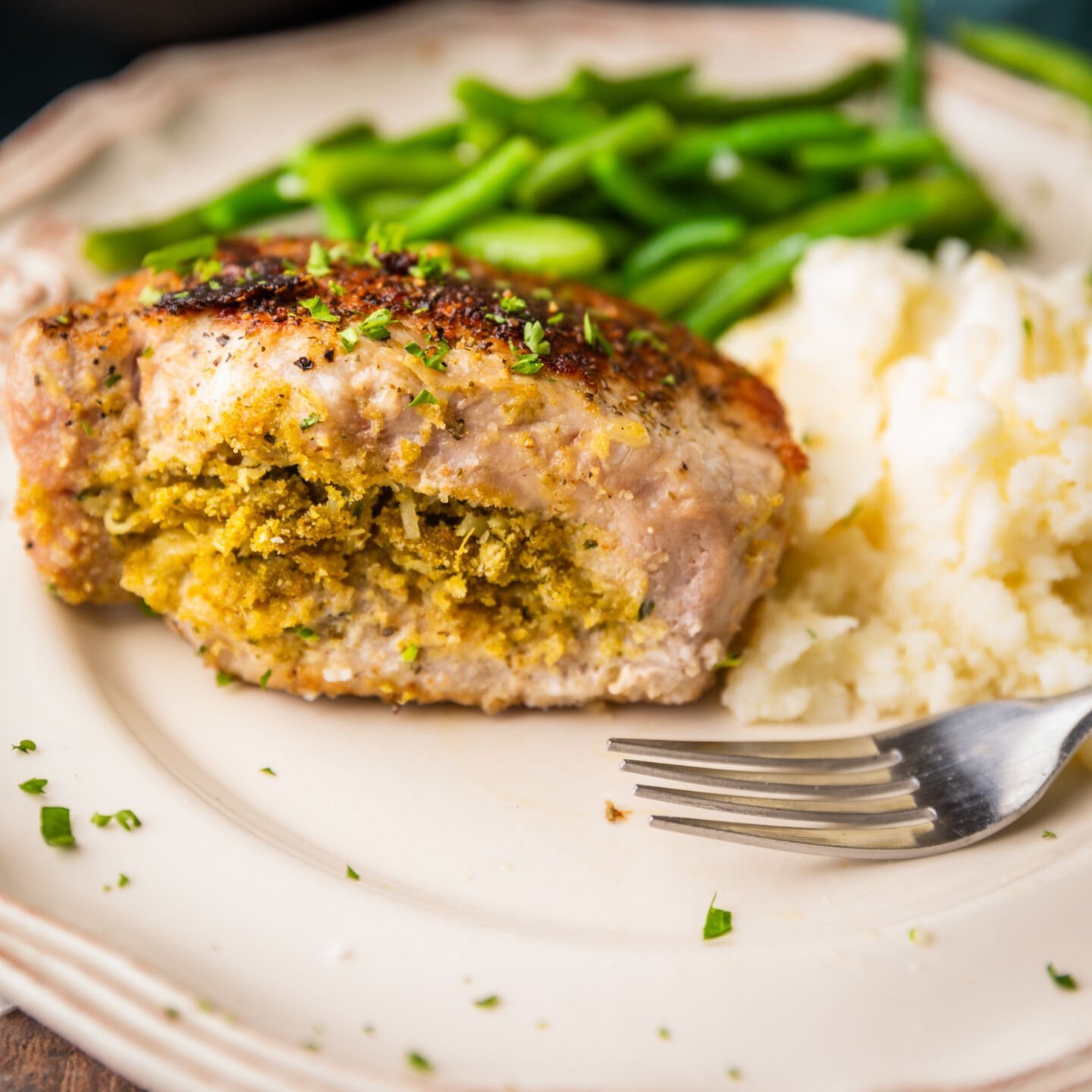 Give your special person the dish they deserve with this simple pork chops recipe. The dish gives you juicy and generously seasoned pork chops that you can serve with rice, potatoes, pasta, and even vegetables.
It incorporates pork chops, Italian breadcrumbs, pesto sauce, Italian seasoning, olive oil, mozzarella cheese, pepper, and kosher salt.
The chops cook for about 20 minutes, and you should serve them with pasta or green beans.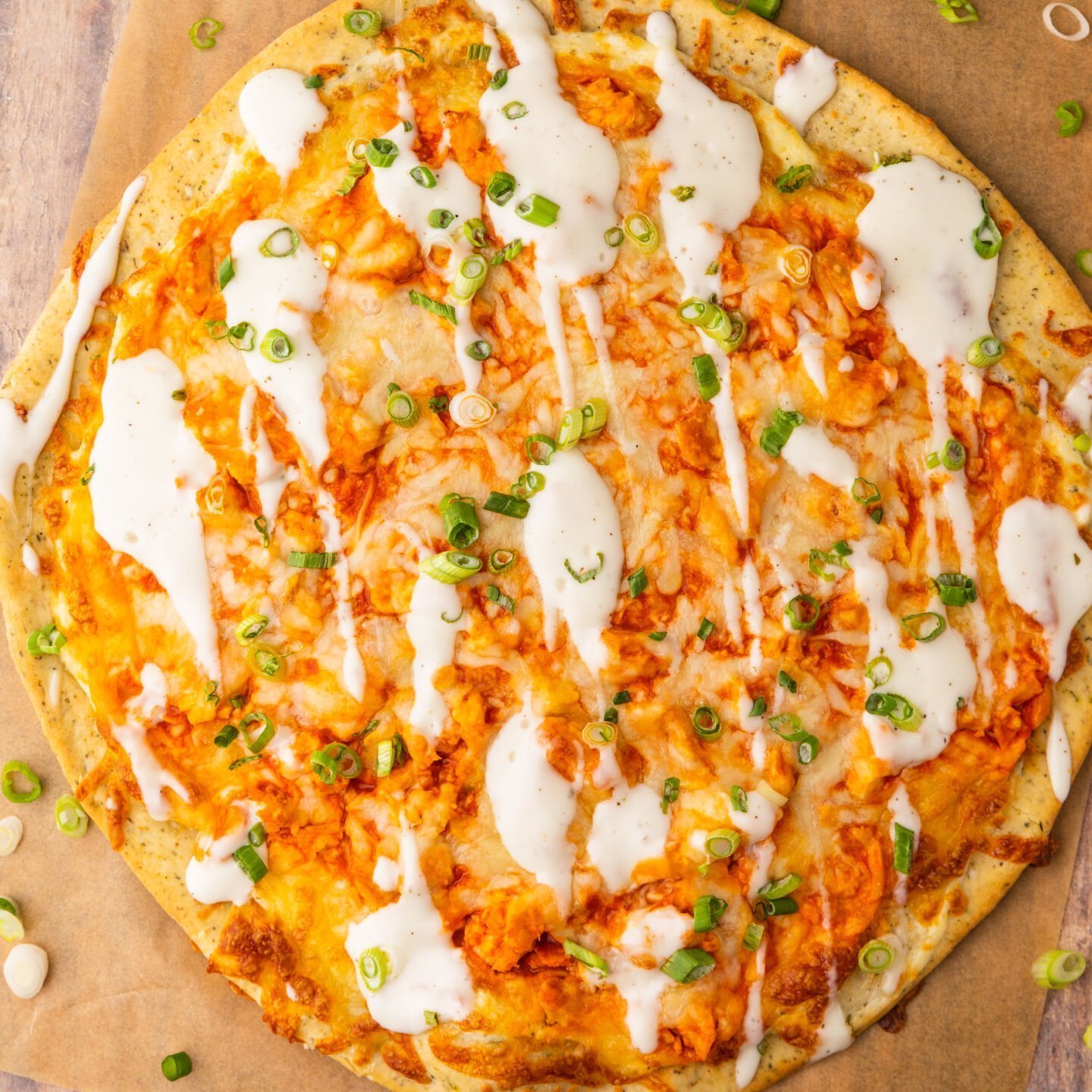 Homemade pizza on special occasions is more than enough to get the cheer going! If your special person loves pizzas, this buffalo chicken variant is what you should have at their next birthday party.
It's made with pizza dough and a chewy crust topped with spicy buffalo sauce, creamy ranch dressing, melted mozzarella, and shredded chicken. Top with blue cheese, and enjoy it hot!
If you'd love more pizza delicacies at your parties, check out these pizza pockets!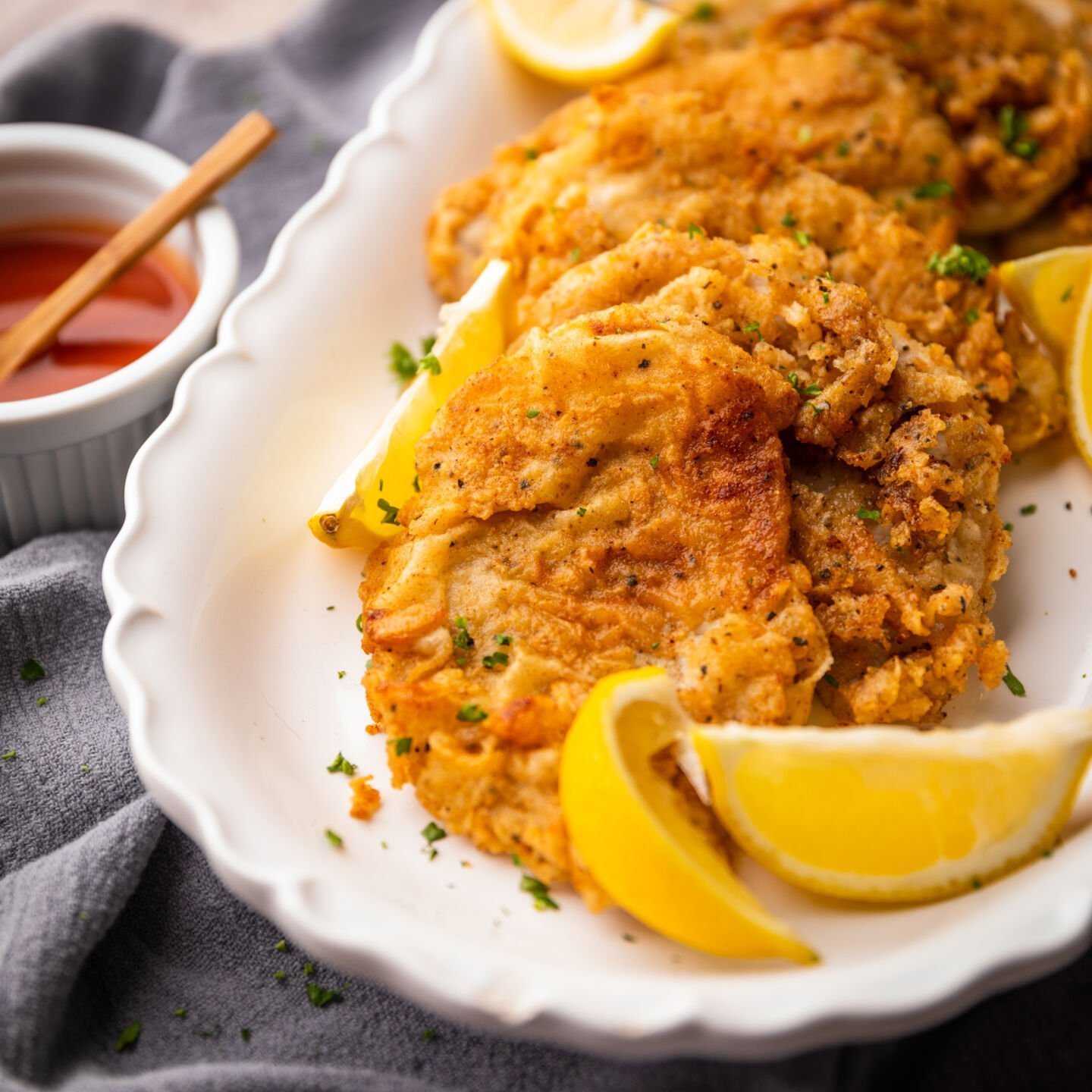 Fried pork chops are a family favorite, making for an excellent birthday dinner idea. This recipe gives you juicy chops fried to a golden brown and crispy exterior.
The primary ingredients in this dish include pork chops, buttermilk, flour, seasonings, and canola oil for frying.
Serve the pork chops with roasted vegetables or potatoes to enjoy. If you loved this, you'd also enjoy these stuffed pork chops.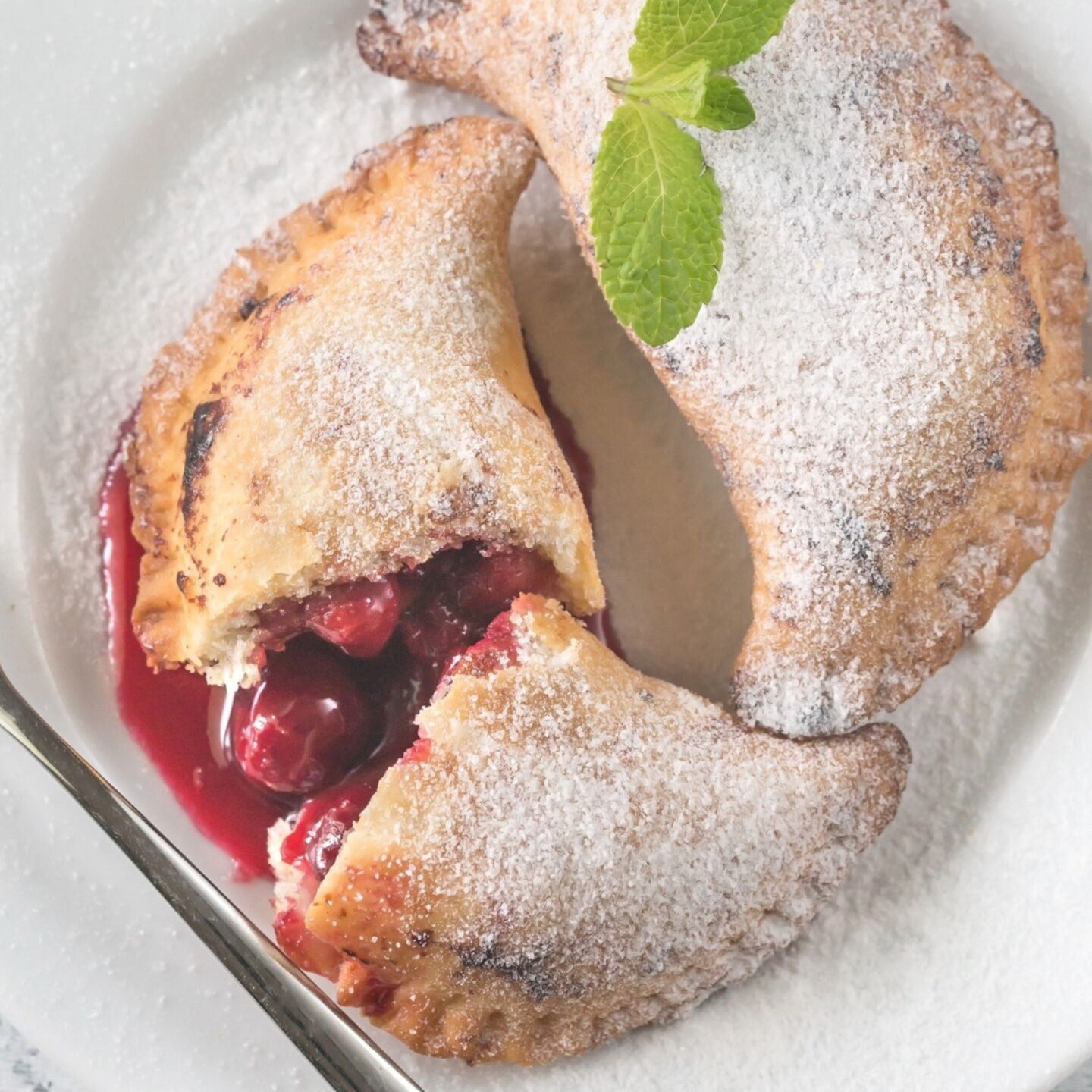 When you think of birthday parties, this empanada dough is the sweet treat you want to have in the festive spread. It's one of the simple dinner party ideas that you can make in under 30 minutes with just five ingredients.
These ingredients include all-purpose flour, butter, sugar, salt, and eggs.
Fill the empanadas with your choice of sweet fillings and sprinkle with sugar to serve.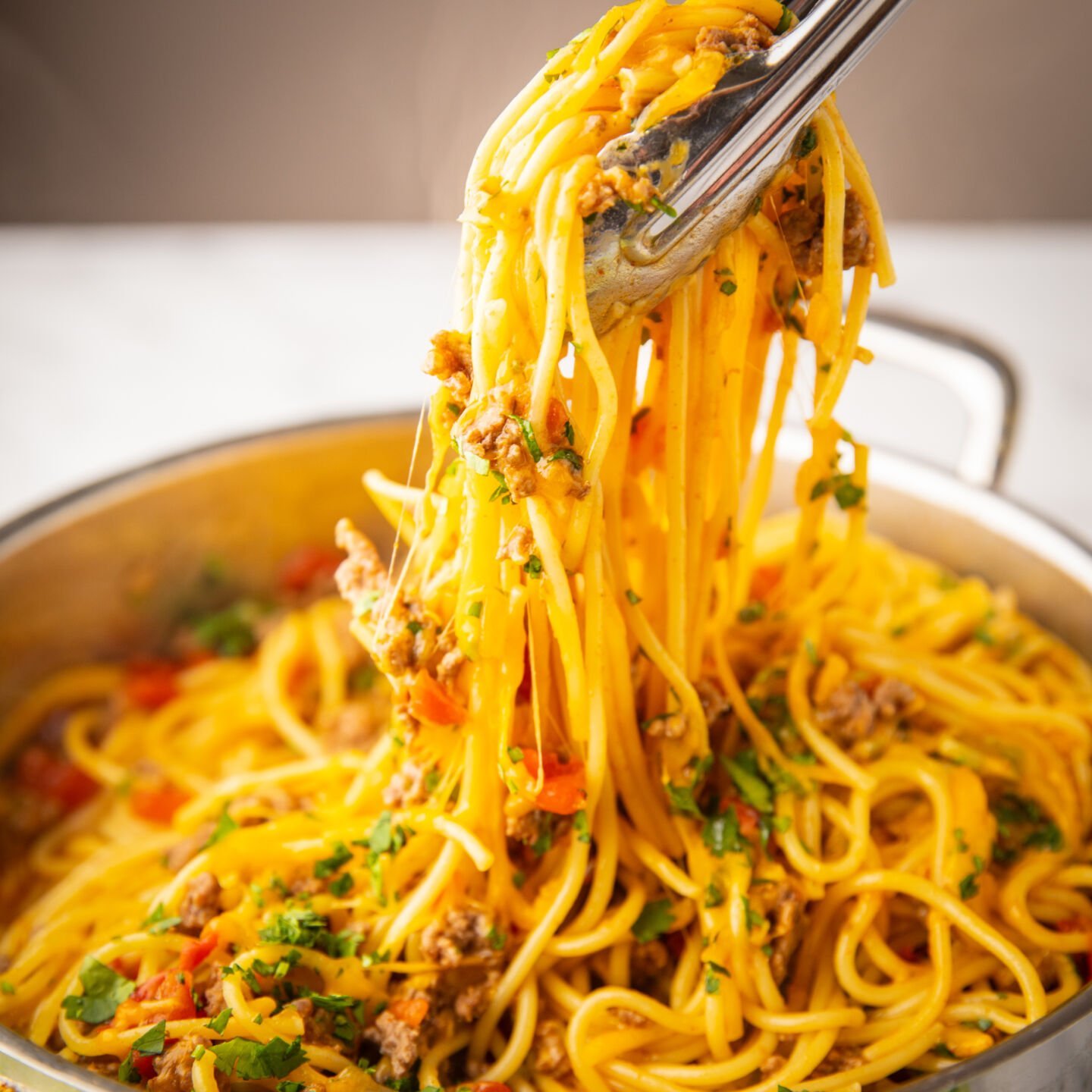 If your celebrant loves a good pasta dish, this taco spaghetti is an excellent choice for the special occasion.
The spaghetti taco is packed with so much flavor, coming from spaghetti noodles, ground beef, cheddar cheese, cilantro, taco seasoning, yellow onions, Rotel tomatoes, cilantro, and olive oil.
Top with sour cream, green onions, and tortilla chips to enjoy.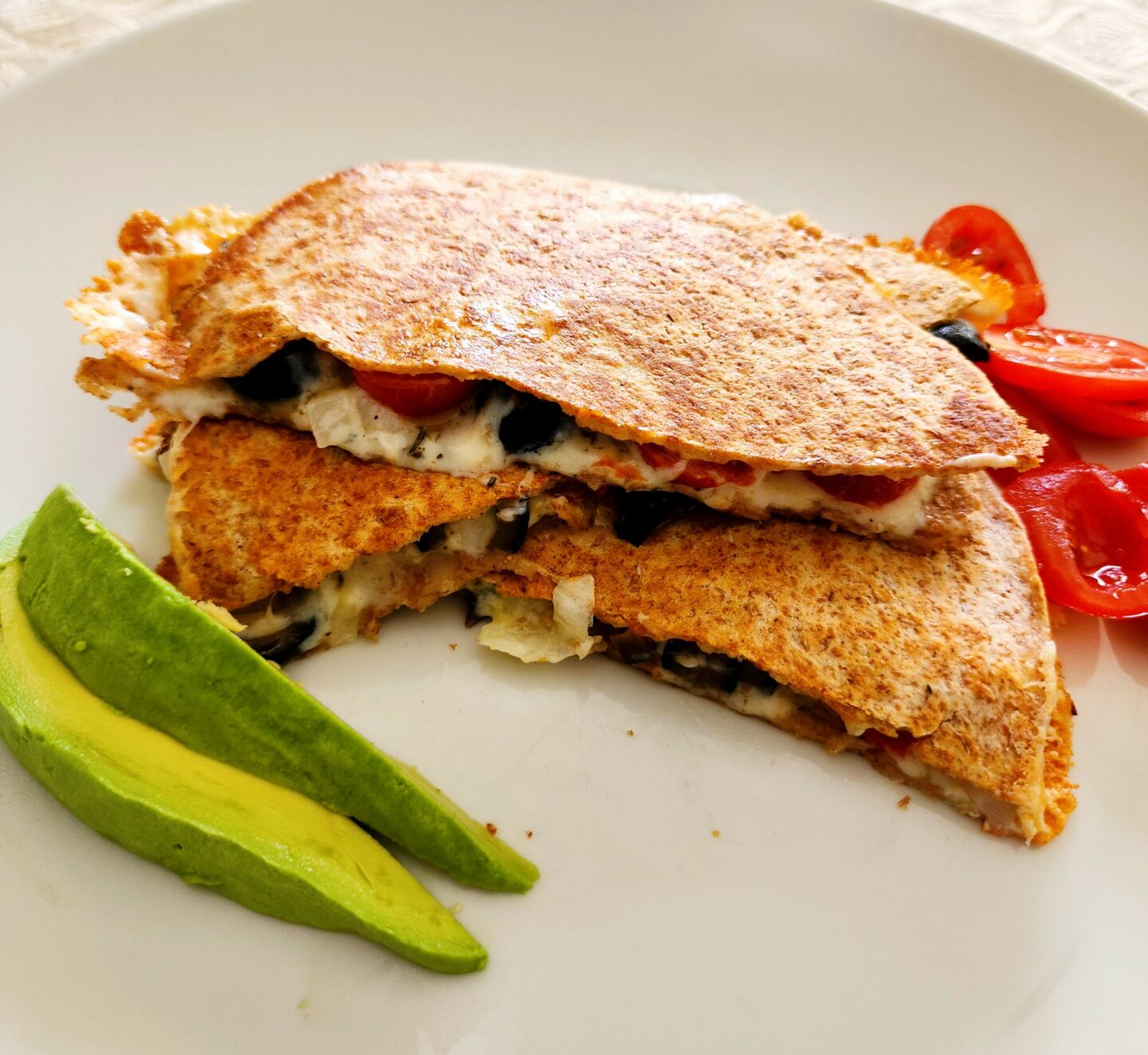 Made with fresh ingredients and Mexican cheese, this is an incredibly flavorful dish you want to have for birthdays.
The simple dish can be made in 15 minutes with green onions, grape tomatoes, black olives, Queso Mexican blend, tortillas, and Italian seasoning.
Serve with your favorite toppings, including Pico de Gallo, fresh cilantro, salsa, and guacamole.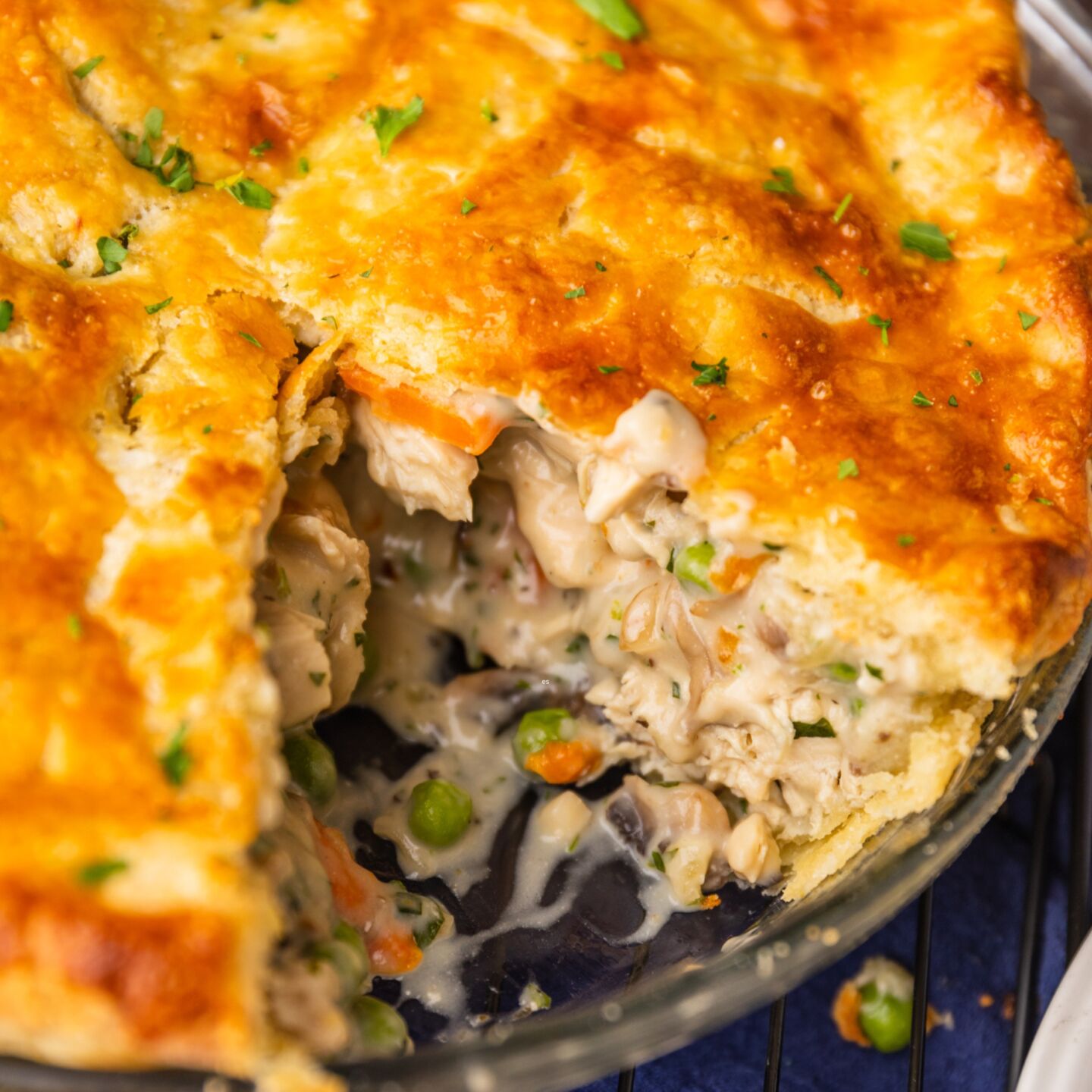 This chicken pot pie will be the star of the show, with its delicious flavors coming from a range of simple ingredients.
The birthday dinner recipe calls for pie crust, shredded chicken, mushrooms, yellow onion, carrots, heavy cream, black pepper, and eggs.
Bake till the top crust is golden brown, and garnish with chopped fresh parsley.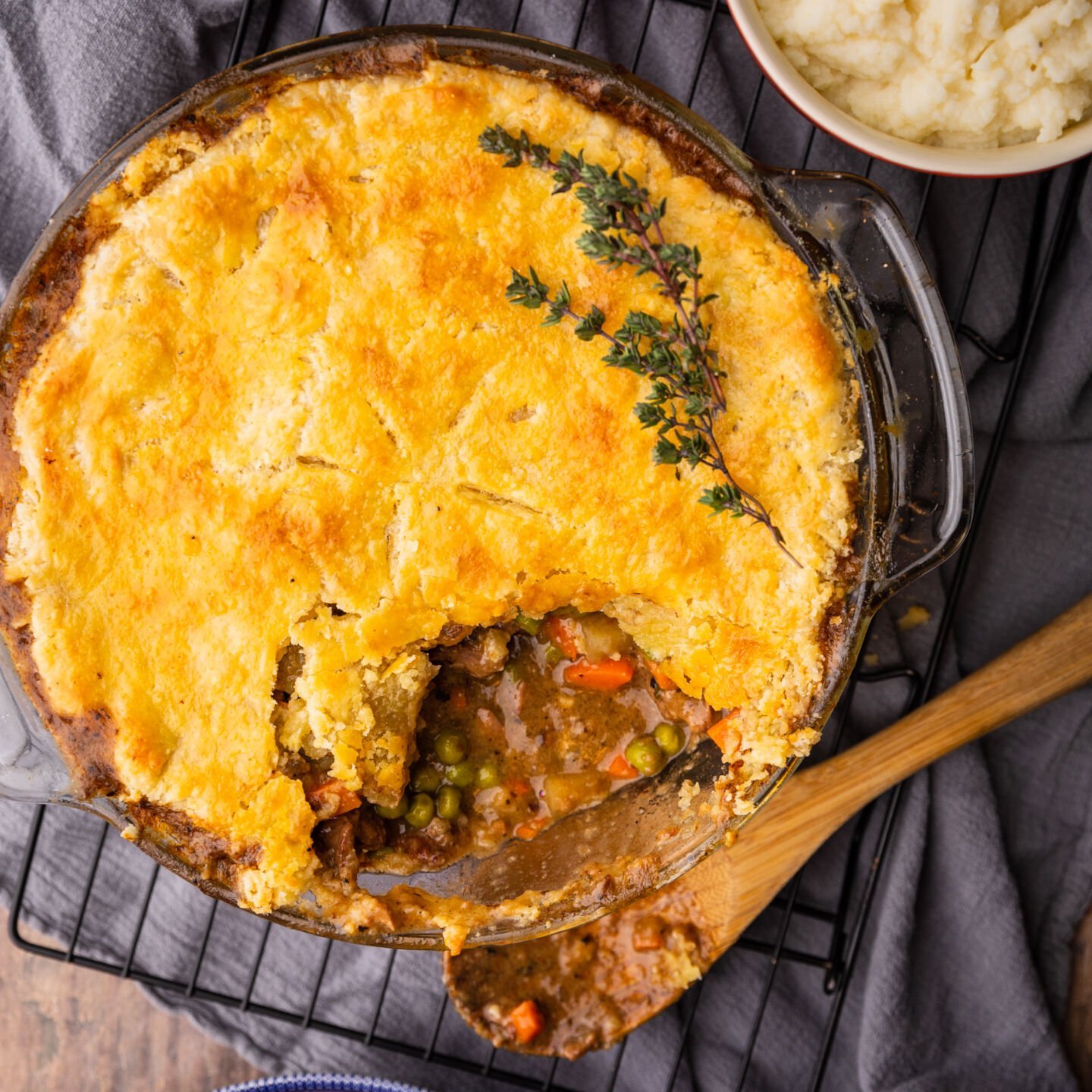 If you'd rather have the beef version for your birthday, this recipe has all the flavors you need to get the cheer going.
It incorporates stew meat, pie crust, bouillon, flour, potatoes, Worcestershire cause, carrots, and onions.
Garnish the pie with fresh thyme and serve with your preferred side dish.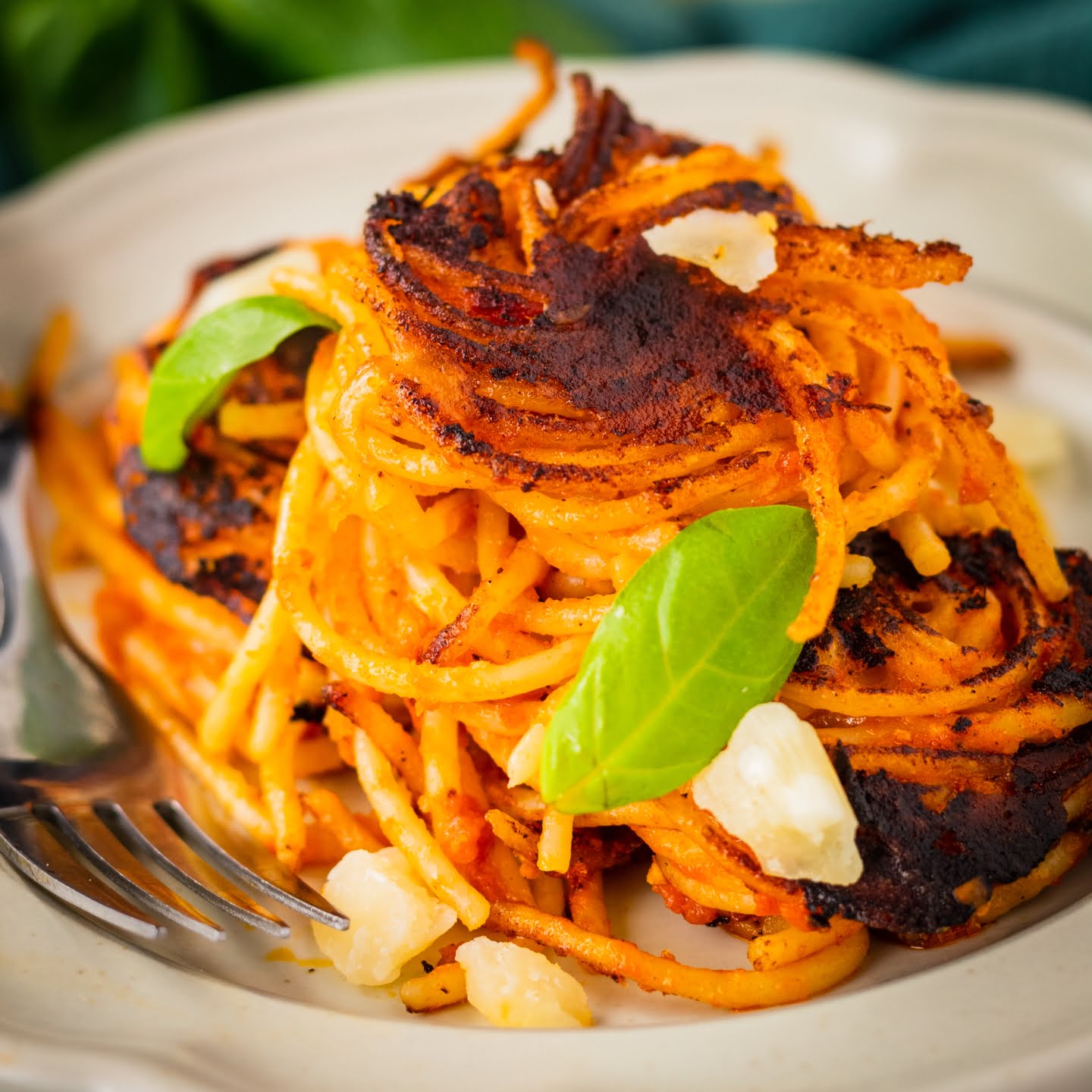 This pasta dish is a real crowd-pleaser, giving you unmatched flavors and texture in just thirty minutes of cooking.
It's made with pantry staples such as dry spaghetti, tomato sauce, cheese, olive oil, and butter.
Garnish with fresh basil and parmesan cheese shavings.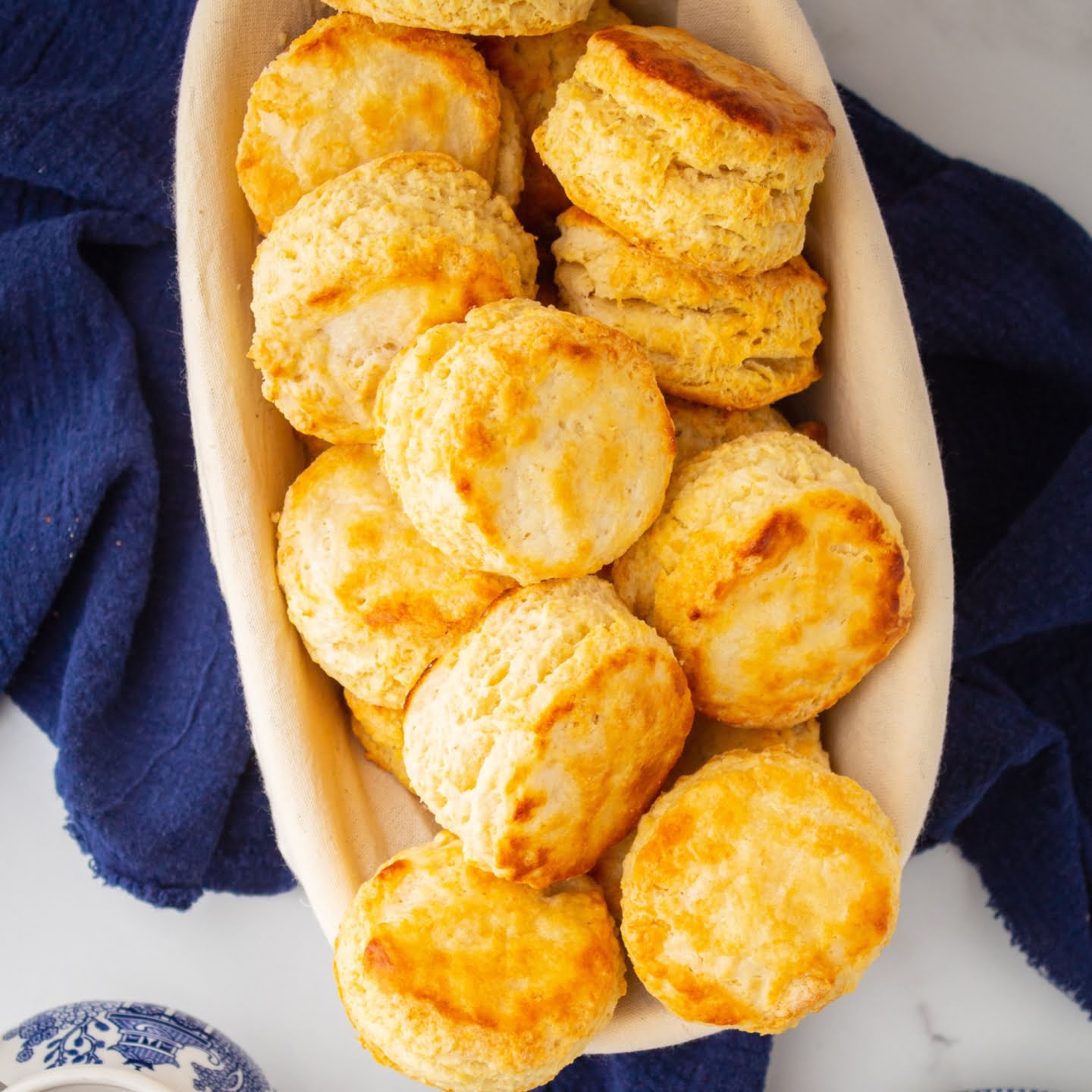 These are similar to dinner rolls, and they combine excellently with soups, stew, and fried foods.
They're fluffy and light and made with just five ingredients.
It takes only 15 minutes to make, and you can enjoy it with just butter and jam.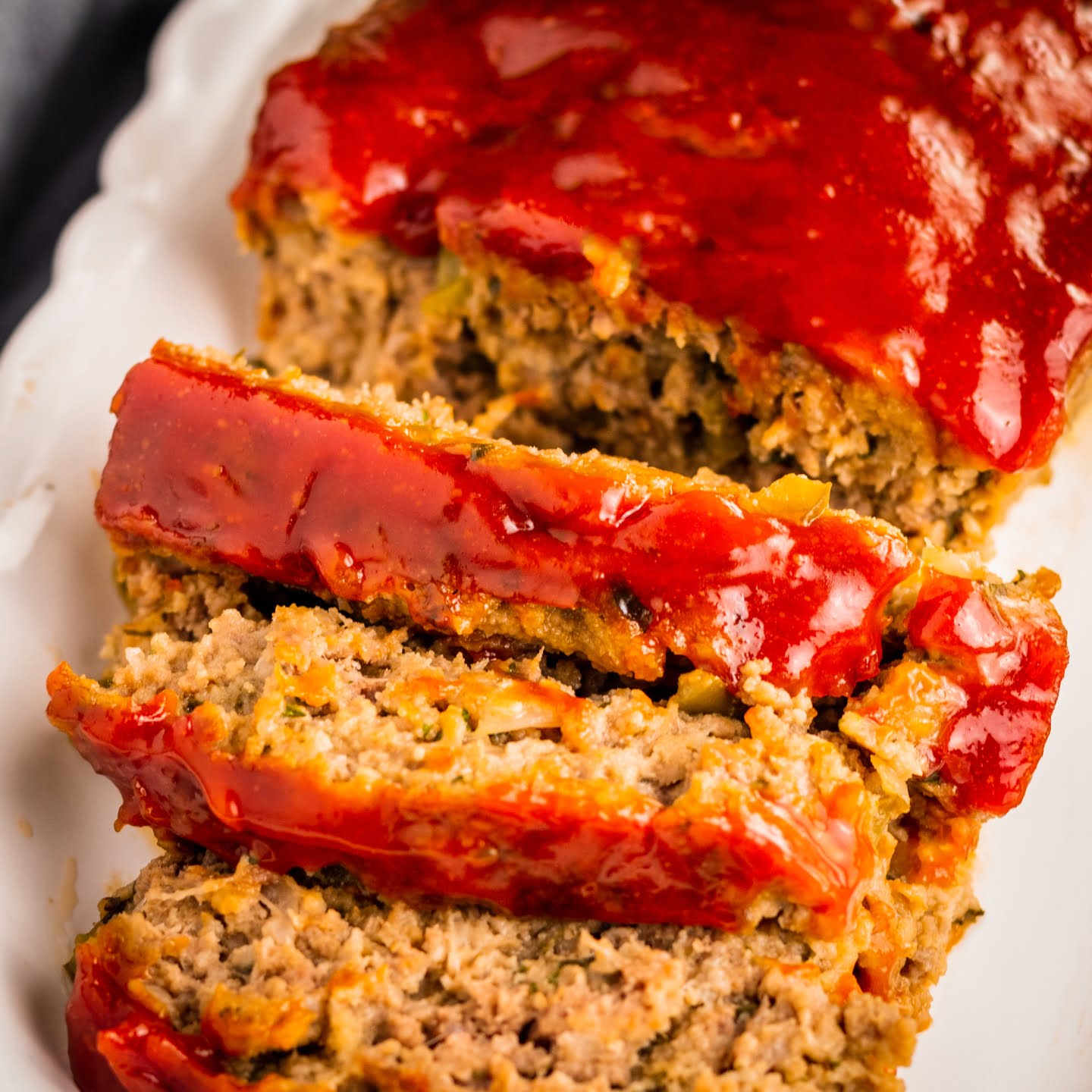 The Southern meatloaf is a dish that will have you, the celebrant, and your friends asking for more!
It's packed with flavors and incorporates lots of ingredients, including vegetables, ground beef, eggs, bread crumbs, herbs, spices, bouillon cubes, milk, and ketchup.
The meatloaf comes with a delicious glaze of brown sugar, mustard, and ketchup. Enjoy with mashed potatoes. Enjoy more delicacies like this with these amazing Southern comfort food recipes.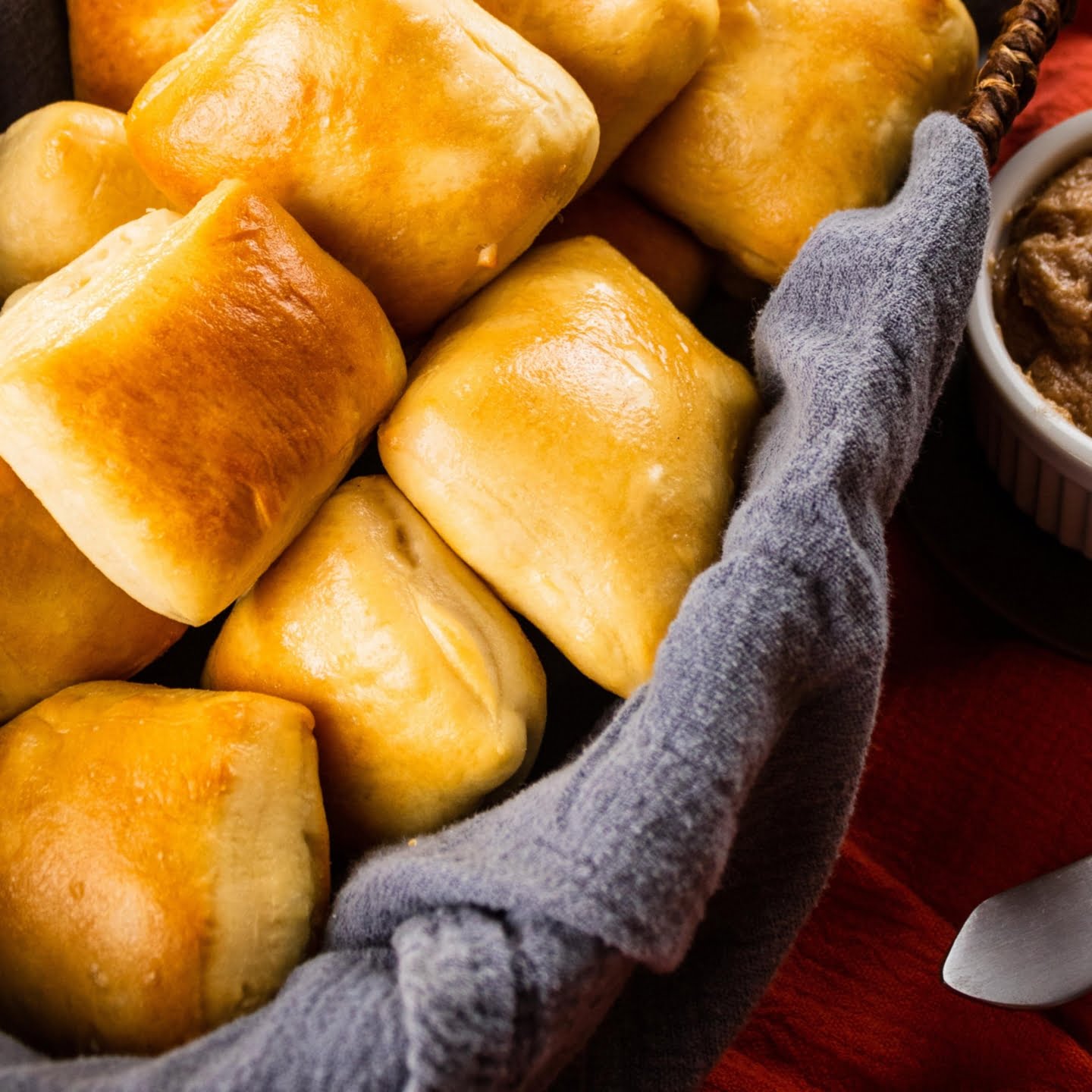 Get some of these Texas Roadhouse rolls to the celebrant and watch them scoop it up with the main meals.
They're hot, fluffy, soft, and with a golden exterior to make your birthday dinner table look elegant.
These rolls are made with dry yeast, bread flour, milk, eggs, honey, butter, and salt. You can slather the rolls with honey cinnamon butter and serve warm.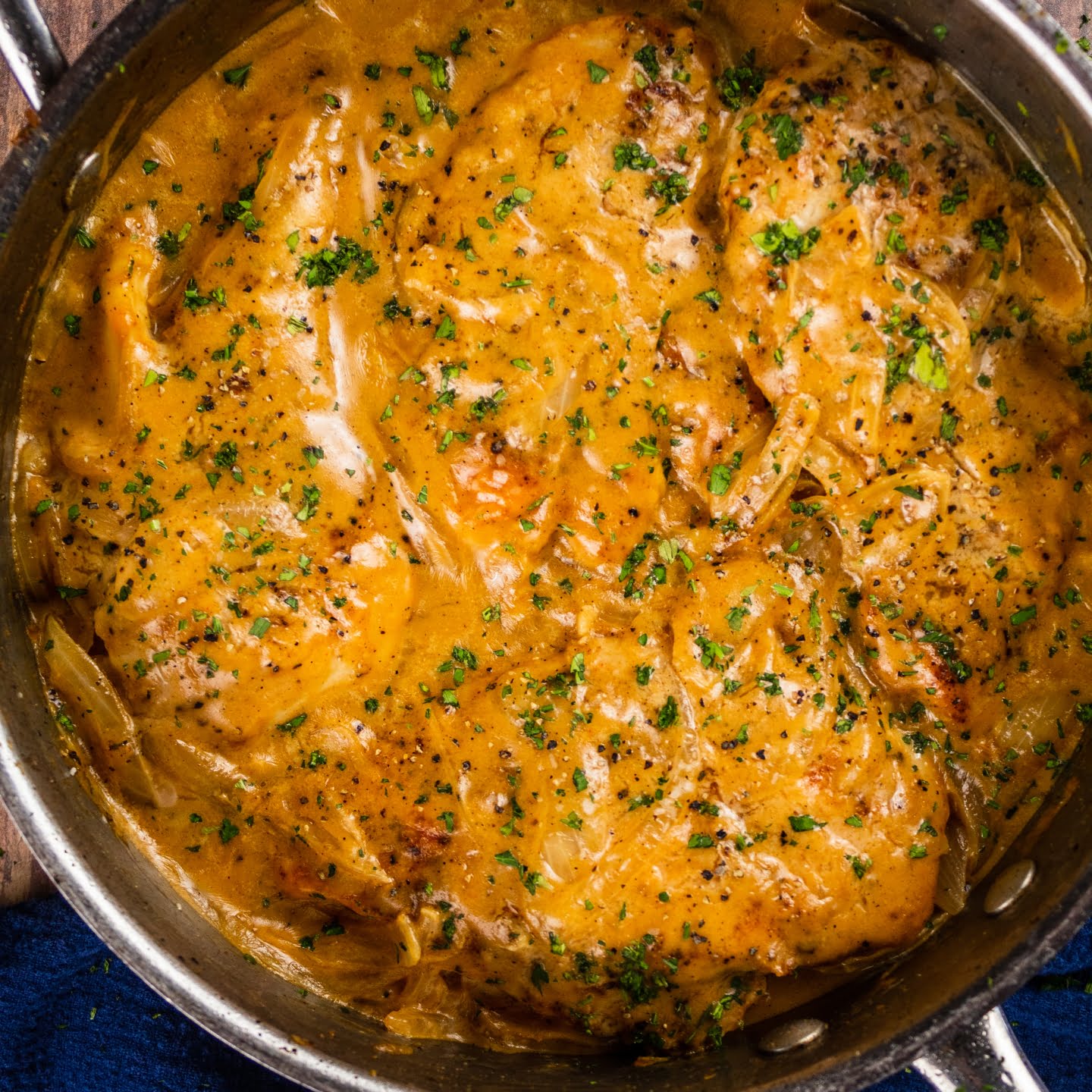 Virtually nothing beats this recipe that gives you tender chicken breasts simmered and smothered in a delicious creamy sauce.
The delicious gravy is made with Worcestershire sauce, chicken broth, spices, and onions.
Serve the smothered chicken with pasta, rice, or mashed potatoes.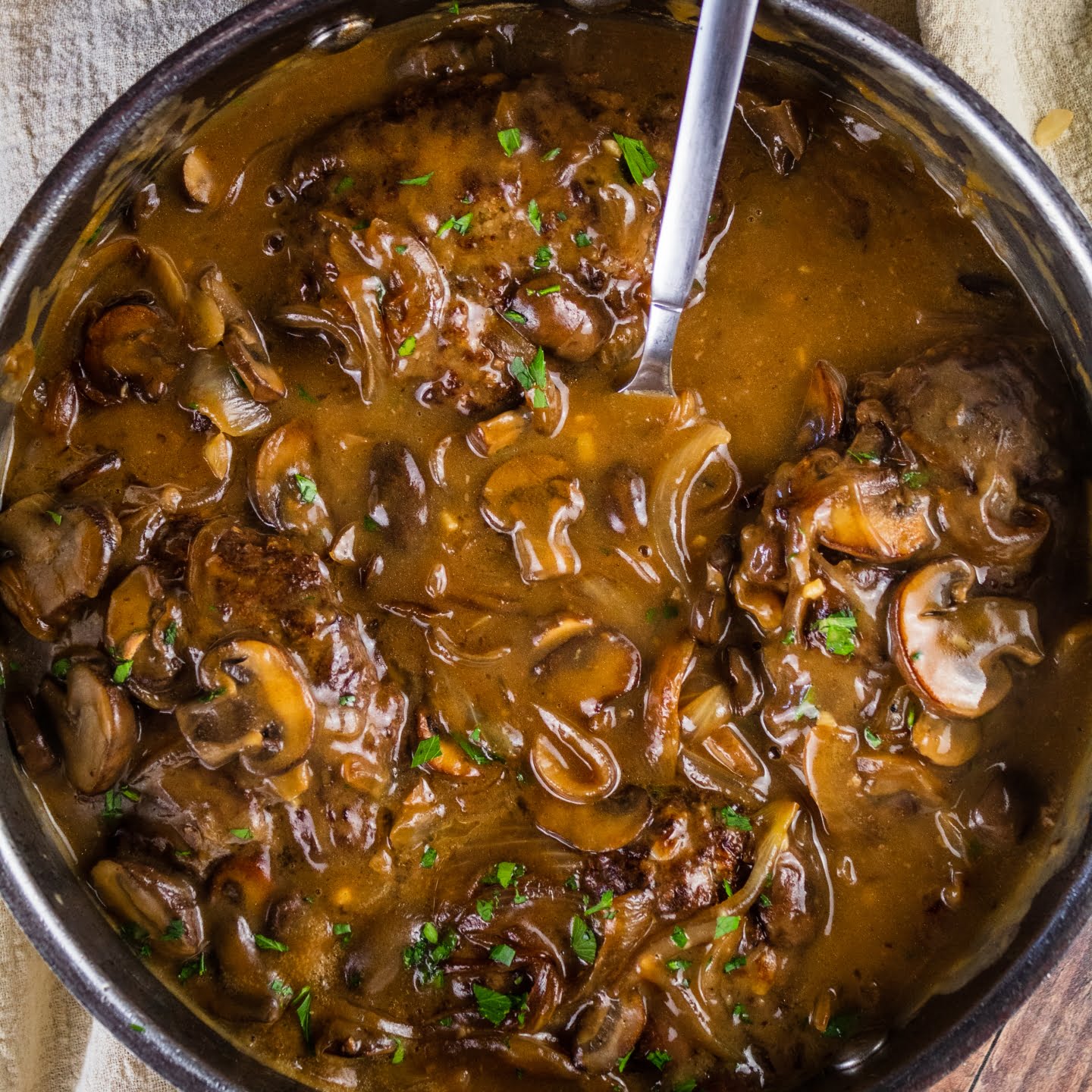 Birthday meals are not complete without this irresistible Salisbury steak. It's one of the birthday dinner ideas that you can have ready in 30 minutes.
The dish incorporates beef patties and a delicious sauce made with beef broth, sliced cremini mushrooms, flour, butter, onions, garlic, and Worcestershire sauce.
Enjoy the steak over mashed potatoes, egg noodles, or rice.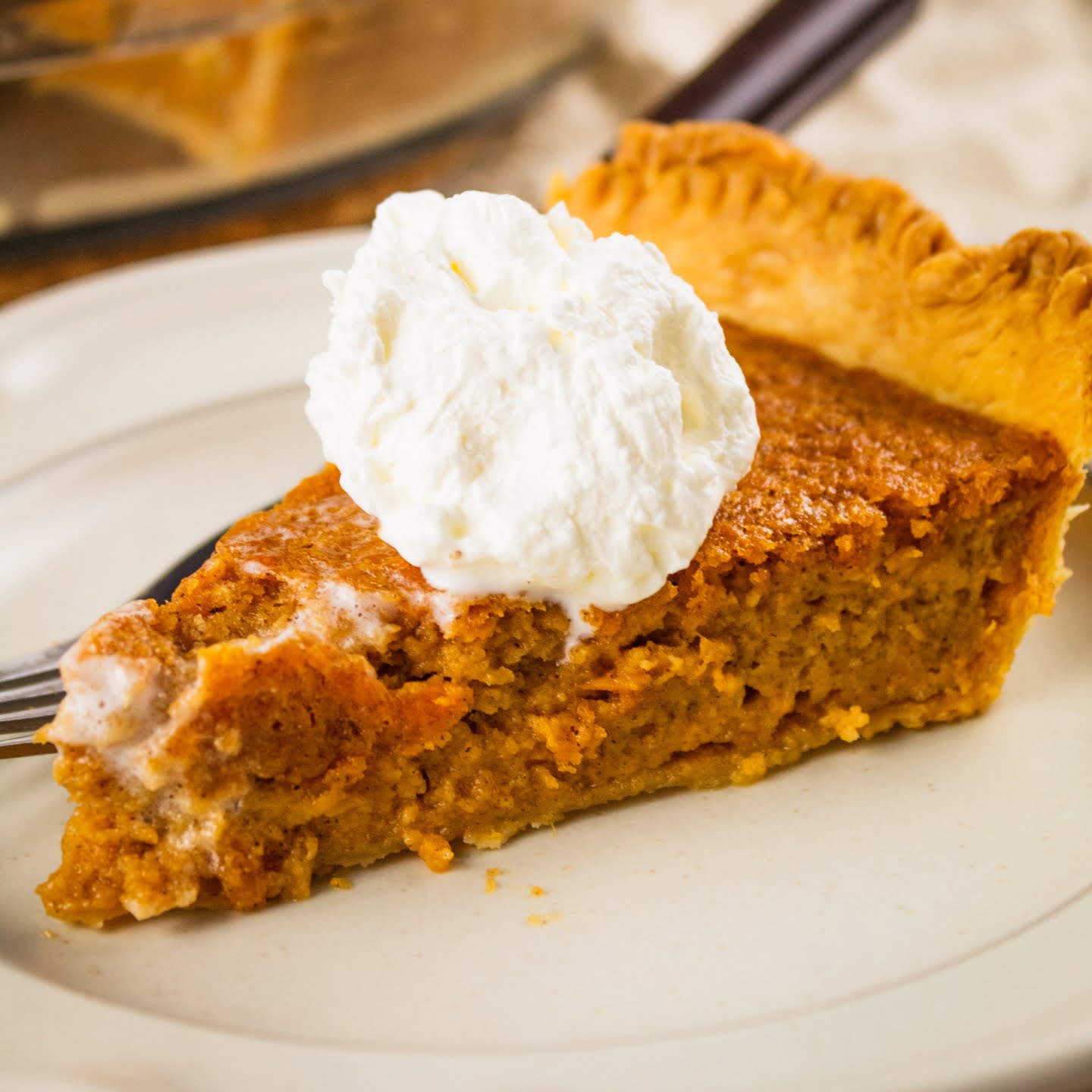 Your birthday dinner ideas won't be complete without a sweet delicacy like the sweet potato pie.
The pie has a filling of festive spices such as brown sugar, cinnamon, nutmeg, ground ginger, vanilla extract, and unsalted butter.
The pie takes about an hour to make, and you should serve it topped with whipped cream.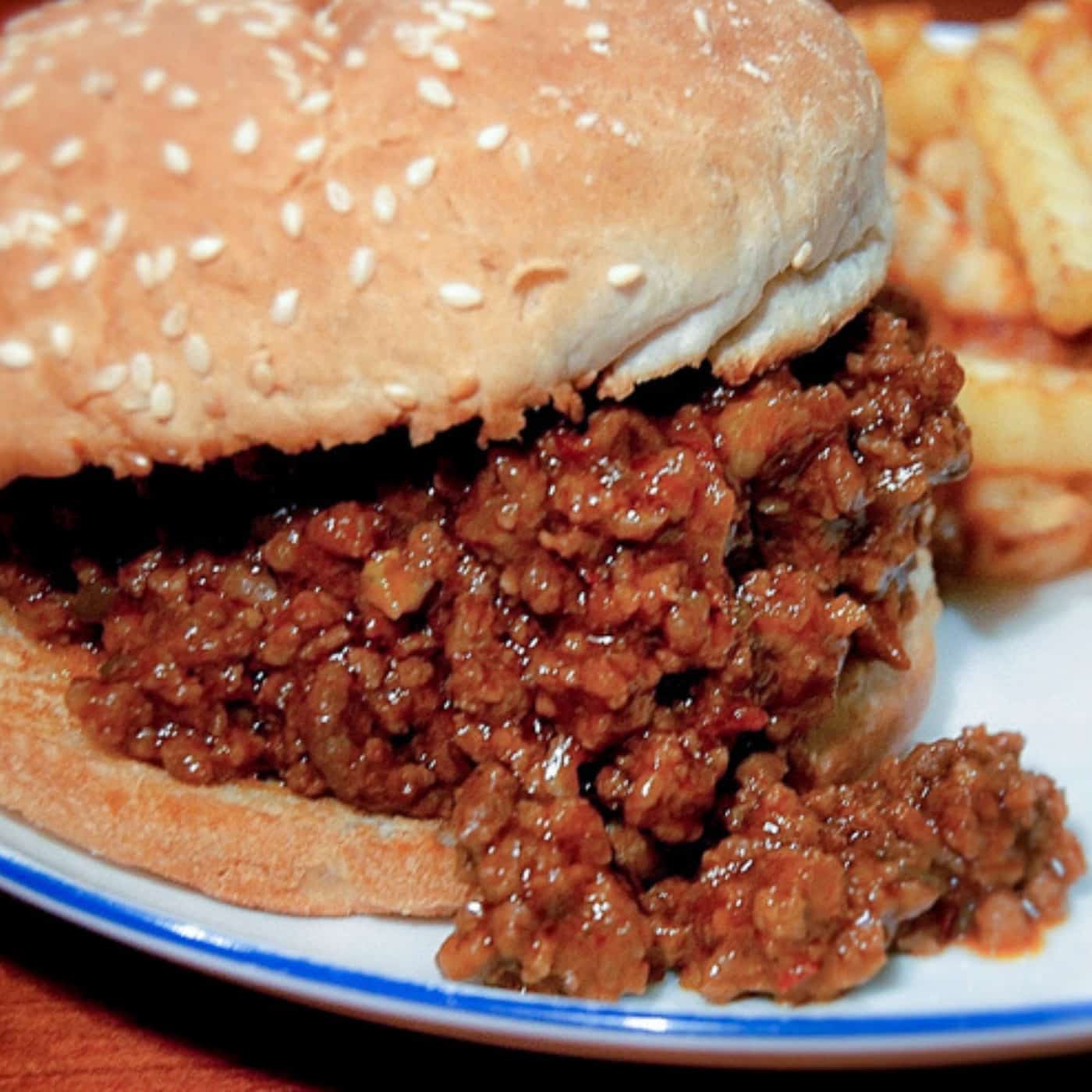 These sloppy joes are the best you'll ever have, and they fit perfectly for birthday celebrations.
It's a dish of hamburger buns with a filling of ground beef seasoned with green peppers, chili, vinegar, brown sugar, balsamic vinegar, cumin, chili powder, Dijon, and chili sauce.
You can serve the sloppy joes with sweet potato fries, avocado fries, baked potatoes, coleslaw, salad, and grilled peppers.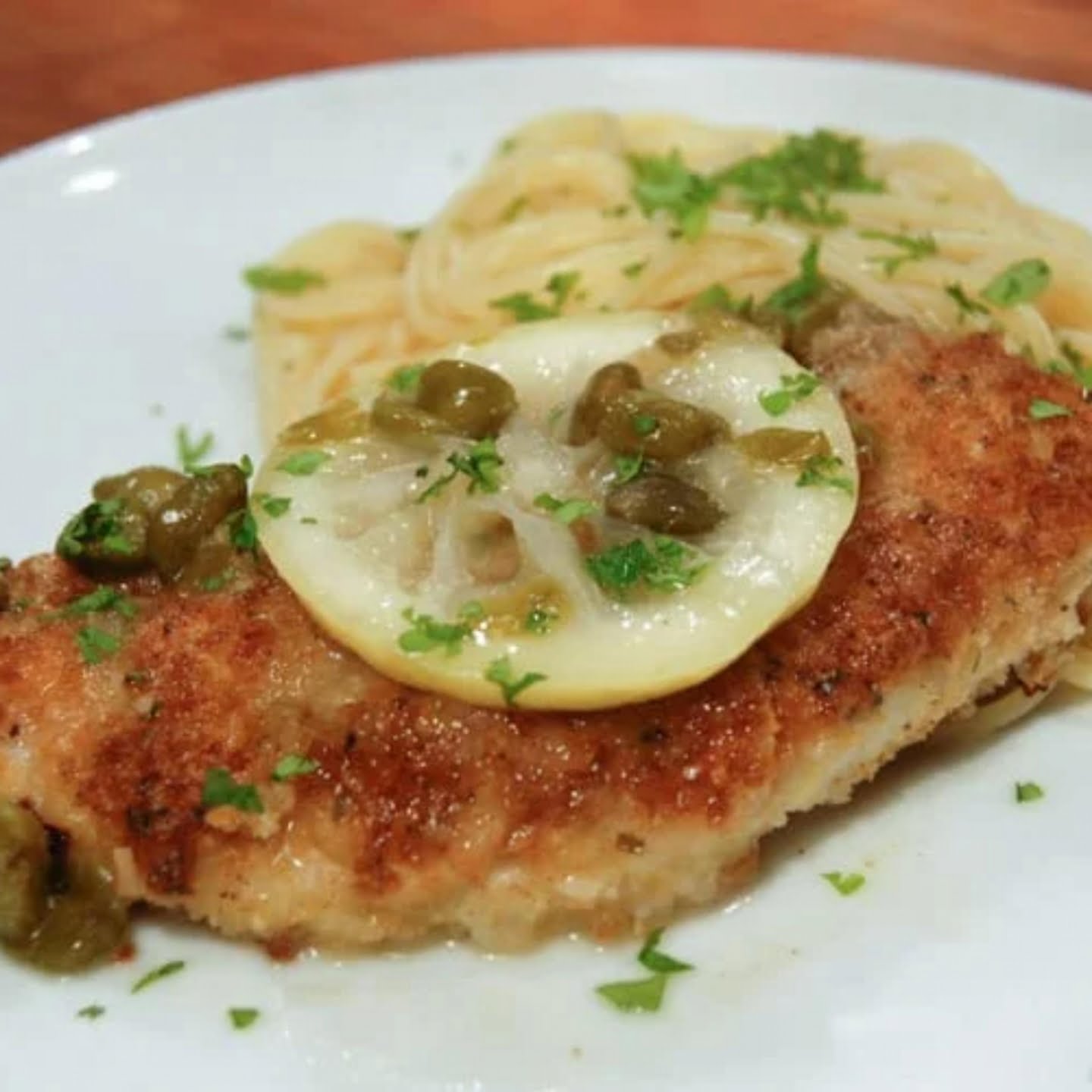 There's no better meat meal to go with your side dishes on special days than this chicken piccata.
It's made with chicken breasts, white wine, lemon juice, parmesan cheese, all-purpose flour, capers, milk, bread crumbs, butter, and olive oil.
Garnish the chicken with lemon slices and chopped parsley to enjoy.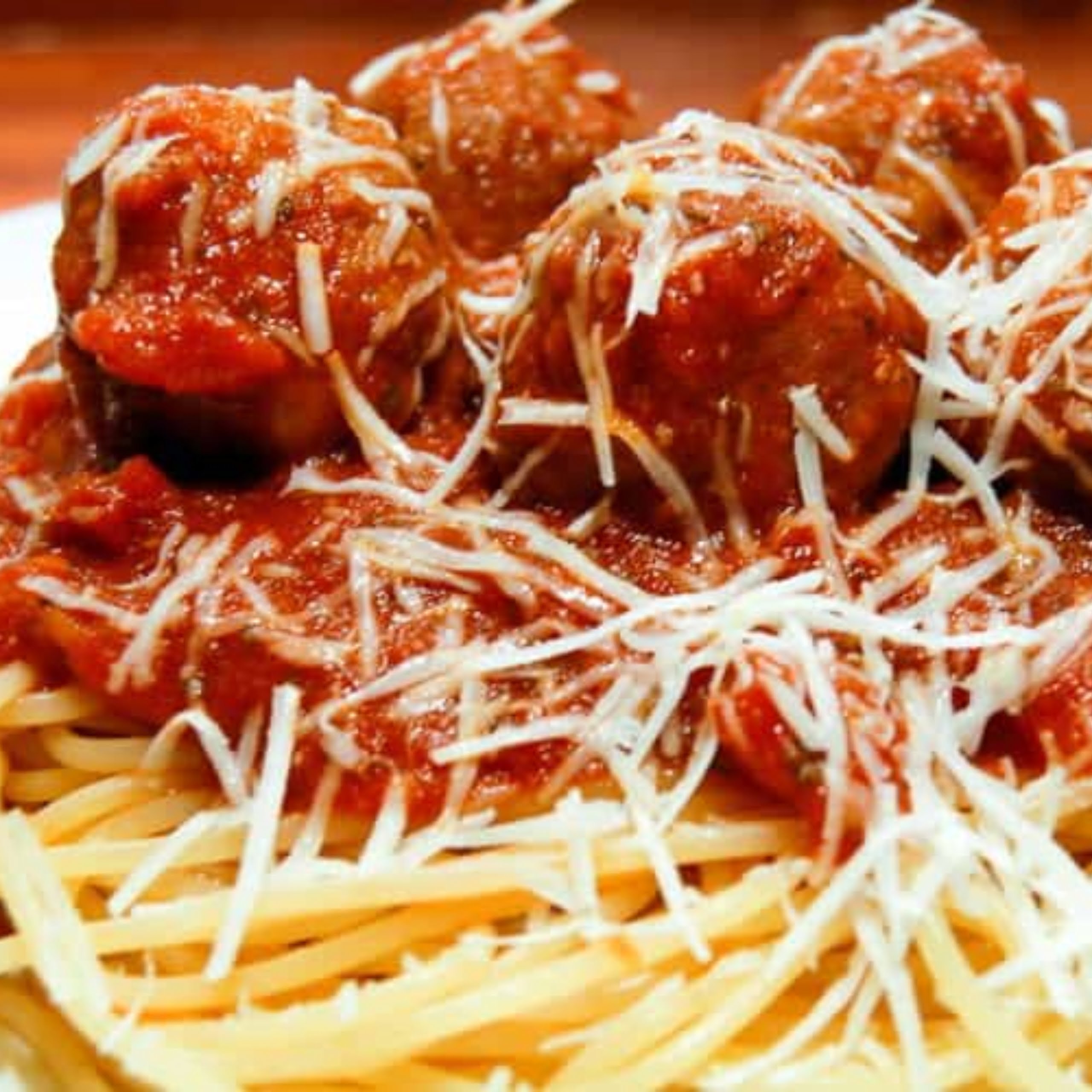 Spaghetti and meatballs are a favorite recipe for birthdays, and this one is with amazing flavors.
It incorporates cooked spaghetti with a tangy tomato sauce and perfect meatballs.
Serve the sauce and meatballs over the al dente spaghetti and garnish with parmesan cheese.
This simple salmon recipe gives you layers of flavors, including tangy, buttery, and lemony tastes with each bite. The fancy dish will convince you of its celebratory vibes in just one bite.
This memorable meal requires salmon, butter, peppers, seasonings, mangoes, lemon juice, and lime juice.
Serve the birthday meal garnished with lemon wedges and mango salsa.
When it comes to birthday dinner ideas, this delicacy is one that'll make the celebrant cherish the day forever.
It's a simple dish of tender and moist chicken braised in a sauce like that of French onion soup.
Ingredients include balsamic vinegar, gruyere, Dijon mustard, thyme, onions, garlic, and butter. Cook for about an hour and 35 minutes, and sprinkle cheese on the dish to enjoy.
Make your birthday cake the star of the dinner table, and do it in style with this special cake recipe. The earthquake cake has its ingredients shifting during and after baking, giving you different delicious tastes with each bite.
The cake recipe calls for a boxed cake mix, vanilla extract, dark chocolate chips, softened cream cheese, sweetened coconut, and chopped pecans.
Top with chocolate chips and serve.
These taco cups are fun to make, giving you a tasty and elegant dish for your birthday celebrations. It's one of the easy dinner recipes you can have in less than 30 minutes.
It requires taco seasoning, minced meat, diced tomatoes, cheddar cheese, green onions, and olive oil.
Top the great meal with green onions and a dollop of sour cream to serve.
For your kids' birthday celebrations, you want to have these cheeseburger biscuit cups on the dinner table.
The biscuit cups are made with minced beef, ketchup, light brown sugar, Velveeta cheese, refrigerated biscuits, and Worcestershire sauce.
Bake till the biscuits are golden brown on top, and serve.
The elegance and irresistible flavors of this chicken dish are why it remains the go-to choice for many celebrants. It's a dish of chicken breasts cooked to a crisp and tossed in a bright arugula salad.
Ingredients for this include chicken breast cutlets, panko breadcrumbs, lemon zest, Dijon mustard, baby arugula, and parmesan cheese.
Garnish with lemon wedges.
Seared steak and crispy potatoes in one pan are among the best birthday dinner ideas you'd ever try.
The dish takes 30 minutes to cook, incorporating petite steaks, baby potatoes, salted butter, and seasonings.
Garnish the meal with chopped parsley and thyme to enjoy.
Elegance meets deliciousness in this saffron-infused paella of shrimp and lobster.
The dish recipe calls for Spanish rice, lobster tails, virgin olive oil, Spanish paprika, tomatoes, pepper, and seasonings.
Garnish the meal with parsley and green onions, and serve hot with wine!
These are great for feeding crowds at dinner parties, and they require three key ingredients.
You can make it in a slow cooker, instant pot, or crockpot.
The required ingredients are pork shoulder, root beer, and barbecue sauce. Put them between hamburger buns and serve warm.
If you love mac and cheese dishes like buffalo or white variations, then you want to try this version for your birthday dinner.
It gives you a blend of irresistible flavors, especially from the rich Gnocchi cheese sauce.
It takes just 40 minutes to make, and you'd enjoy it with a garnish of basil leaves.
Give your birthday guests a dish they won't forget so soon with this decadent dish.
The pie incorporates a spaghetti crust, cheese layer, and meat sauce.
The ingredients are minimal, and you'll have fun making the dish in just 30 minutes. Top with mozzarella cheese, and enjoy.
This is a Japanese-inspired bread that gives you a super fluffy, light, and milky dish to enjoy.
The bread is made with sweetened condensed milk, instant yeast, softened butter, sugar, salt, and regular milk.
Glaze the soft bread with softened butter and sweetened condensed milk. Enjoy the bread warm with butter or a drizzle of honey for more flavor.
Birthday Dinner Ideas Takeaway
With these amazing birthday dinners available at your tip, you can make your next birthday party the best! These recipes promise you plenty of flavors and merry vibes to guarantee you a happy birthday.
🍳 Related Recipes
They're also inexpensive to make, so you don't have to break the bank to make something special! If you want more yummy things to make for special occasions, check out this list of fun things to bake.