Get savory dishes to serve your families and parties with these amazing Latin food recipes!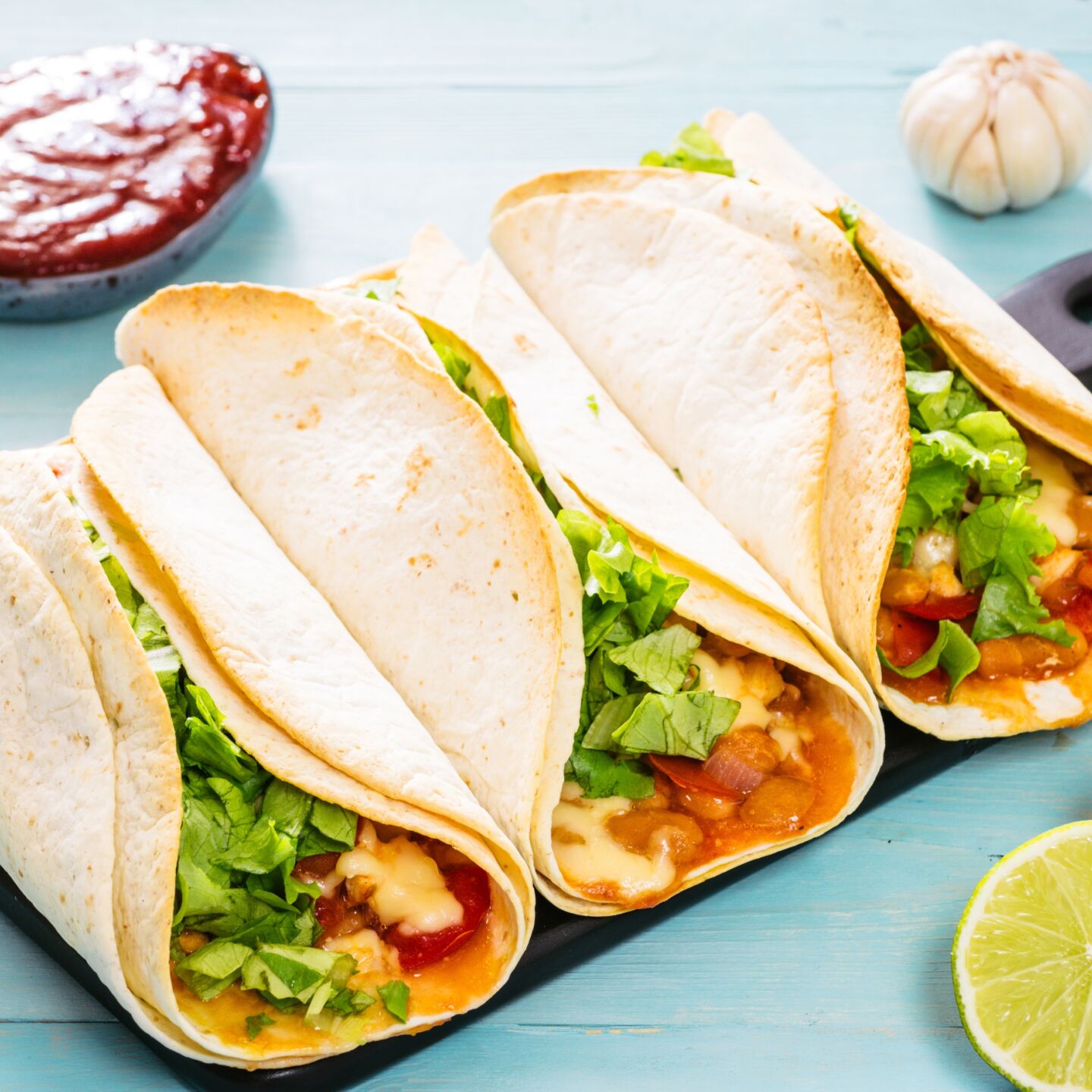 Latin American countries have some of the most versatile dishes, with many flavors and spices to please your taste buds.
We bring you the best of them on this recipe list, from simple Mexican rice to delicious Tres leches cake for parties!
Starting our recipes is the simple chicken taco soup, a simple dish that pairs perfectly with Flautas, enchiladas, and sandwiches!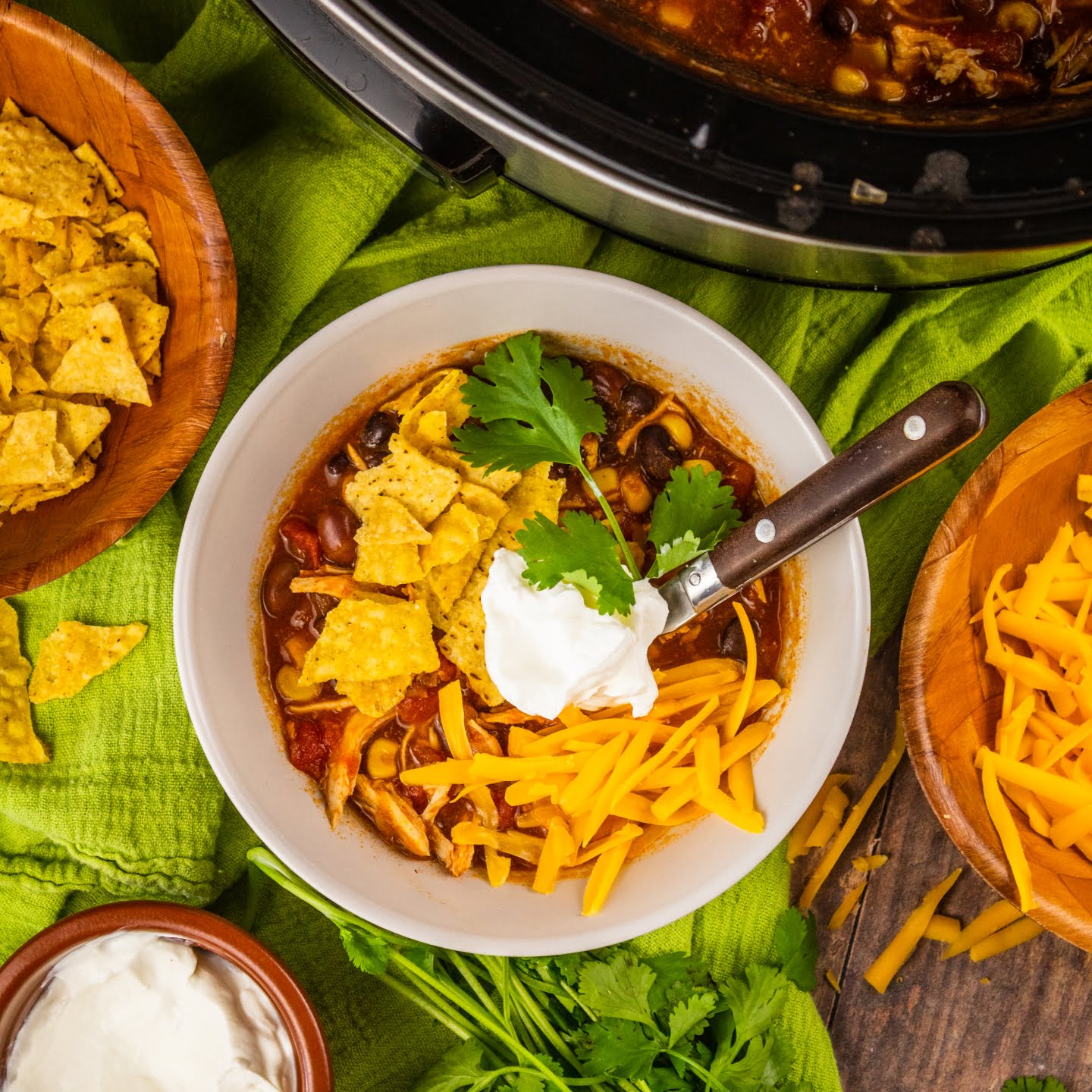 In Latin America, chicken taco soup is a classic, packing a load of flavors to make a super-filling and hearty soup.
It's the perfect option for chilly days, incorporating chili peppers, black beans, chicken, corn, and tomato sauce.
The delicious and comforting soup can be topped with sour cream, shredded cheese, tortilla chips, cilantro, and any of these amazing soup toppings.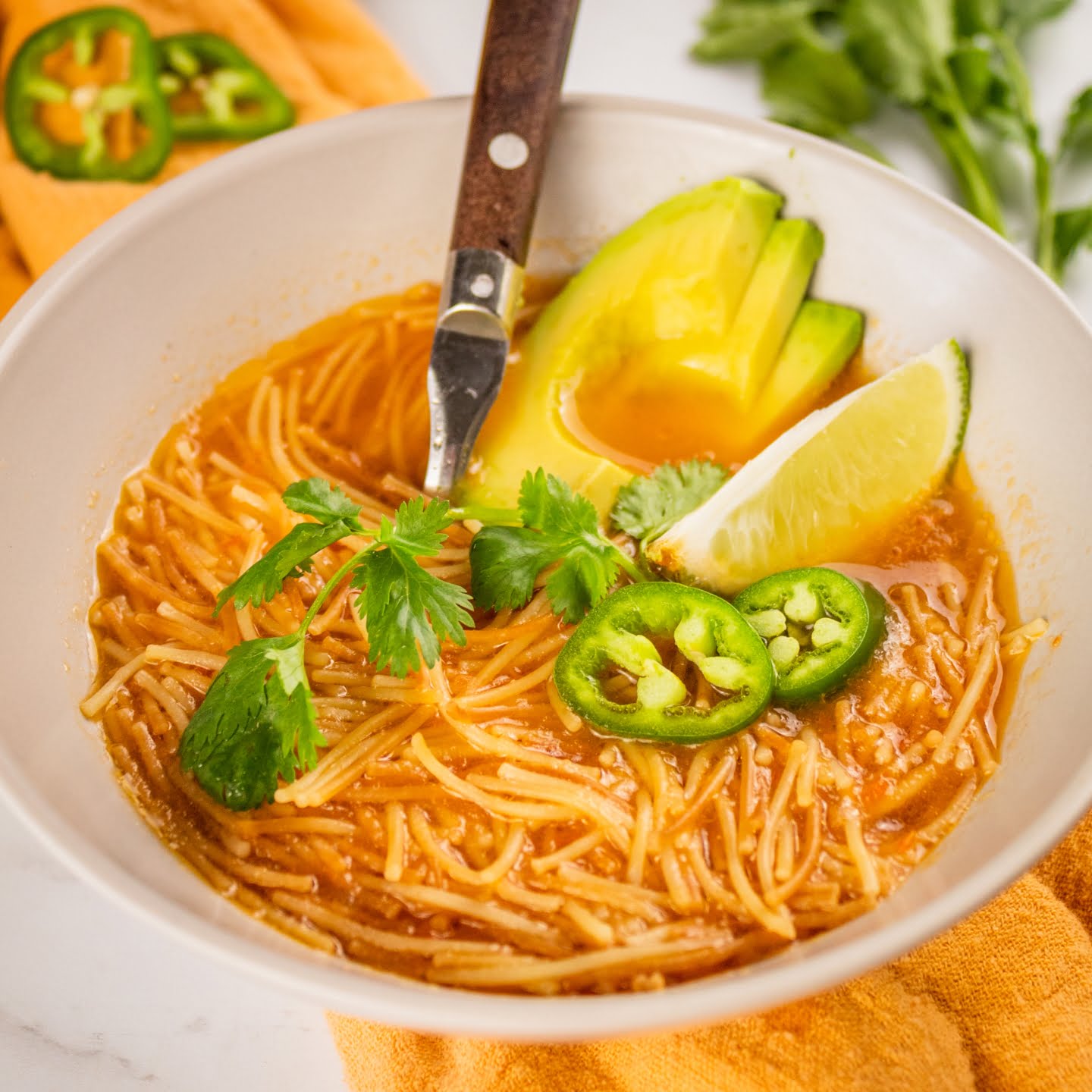 If you want a comforting Mexican dish for cold nights, the Sopa De Fideo is the meal for you!
It gives you a rich and tangy tomato base with Fideo pasta, garlic, chicken stock, and onions.
Add salt to taste and serve hot to eat. For more of this deliciousness, explore our list of amazing Mexican soup recipes.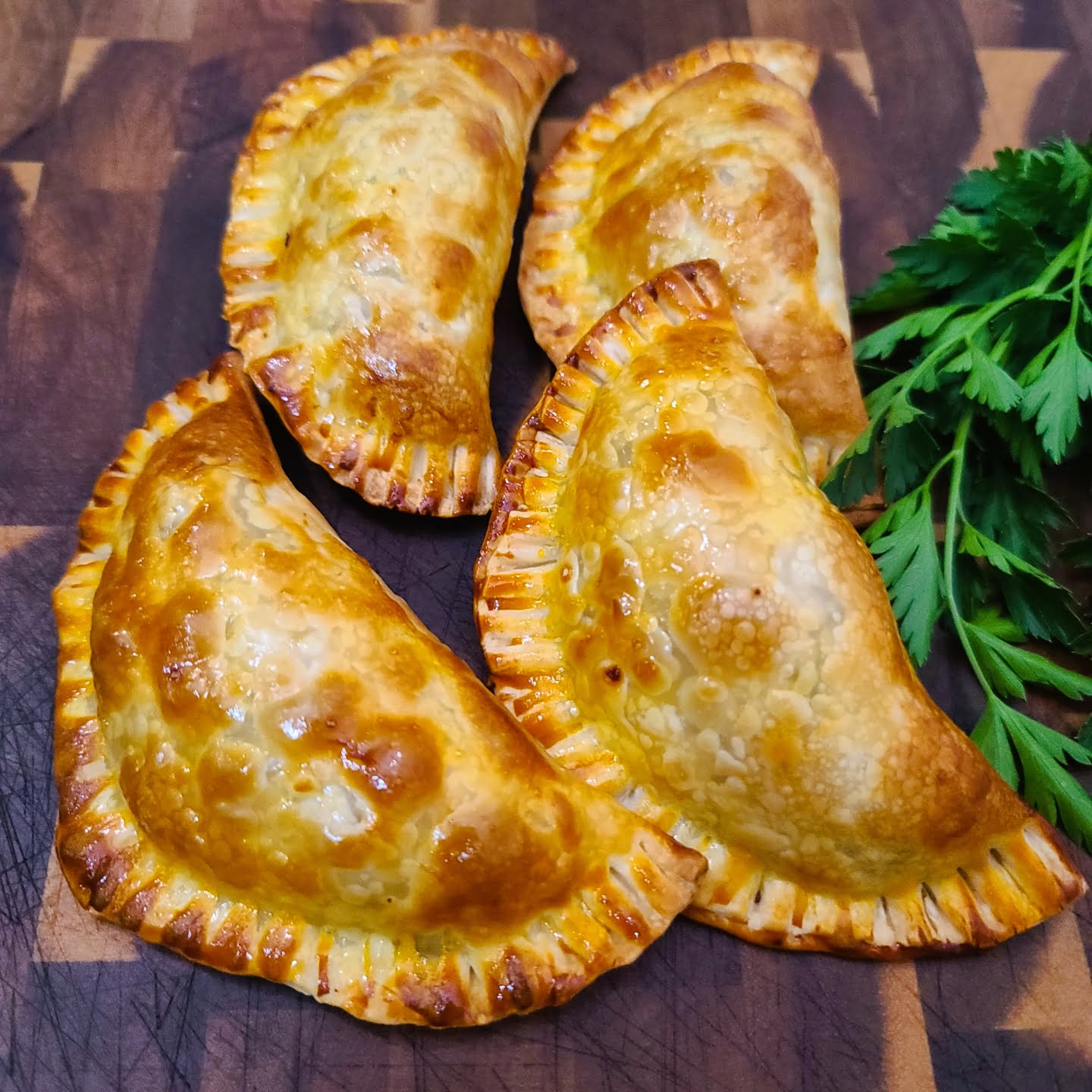 Empanadas are a filling pastry dish that could serve as appetizers or a light dinner with your family and friends.
This recipe gives you empanadas packed with flavors from ingredients such as ground beef, peppers, eggs, and seasoning.
They take only 30 minutes to bake and should be served with chimichurri to eat.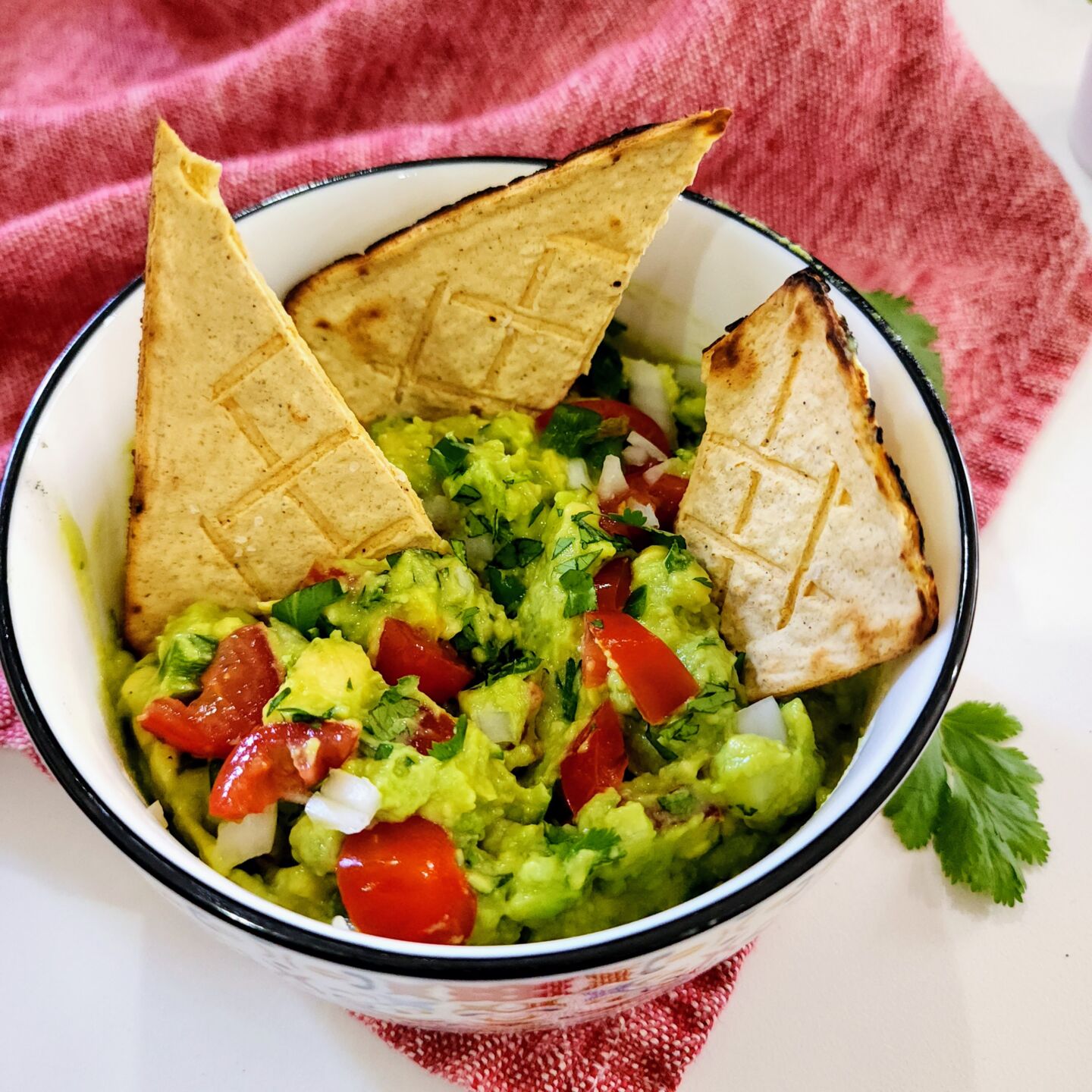 Guacamole is one of the most versatile Latin dishes ever to exist. The delicious green salsa pairs with virtually anything, from chips to breakfast burritos.
Ingredients for the salsa include avocados, lime juice, tomato, cilantro, jalapenos, onions, and salt to taste.
Simply mash the ingredients together and stir to a desired consistency.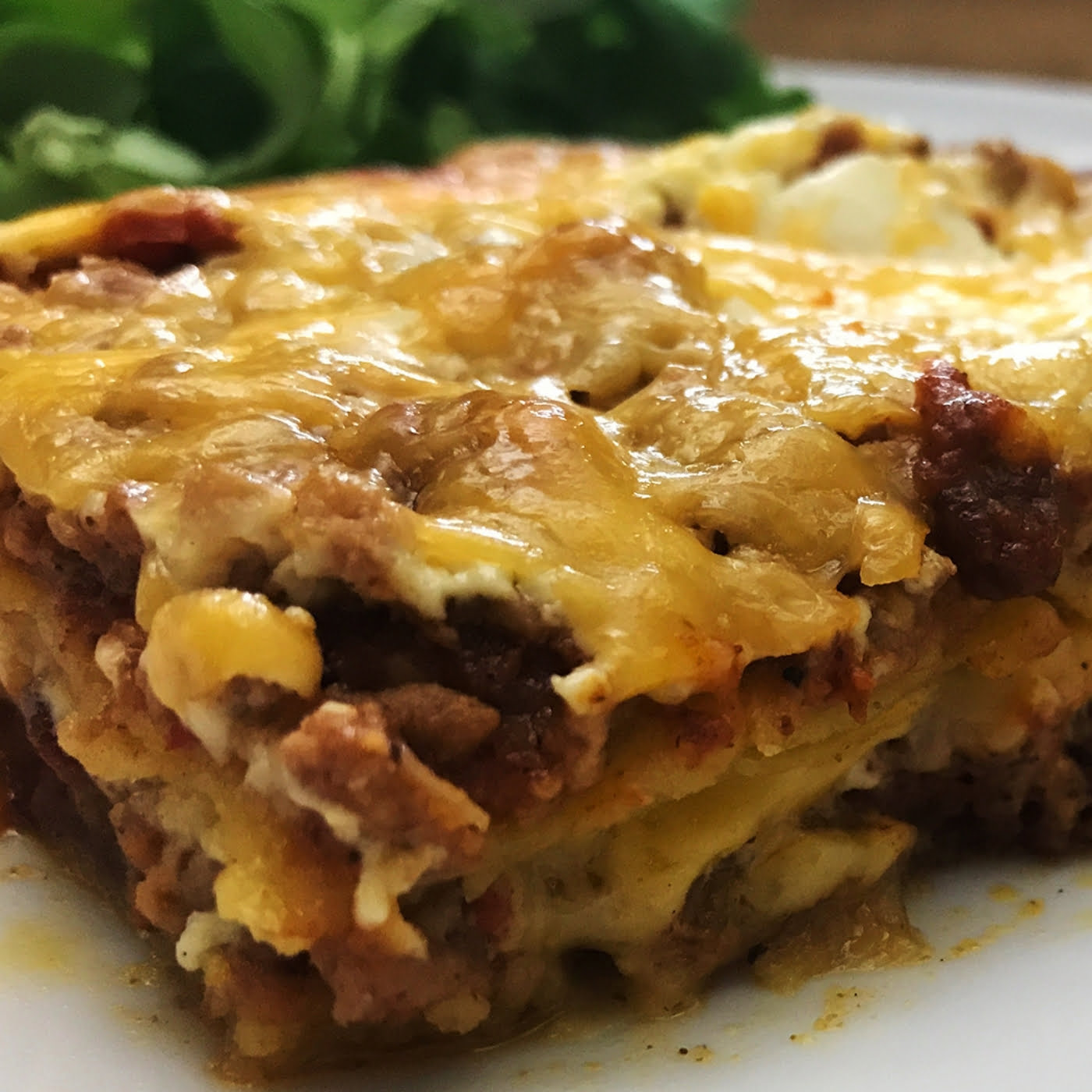 Lasagna is a classic Mexican cuisine loved by several families for its decadence and cooking ease.
This recipe does not require lasagna noodles but ground meat, corn tortillas, taco seasoning, diced tomatoes, sour cream, and cheddar cheese.
Bake for about thirty minutes till it's golden brown, and serve warm to enjoy.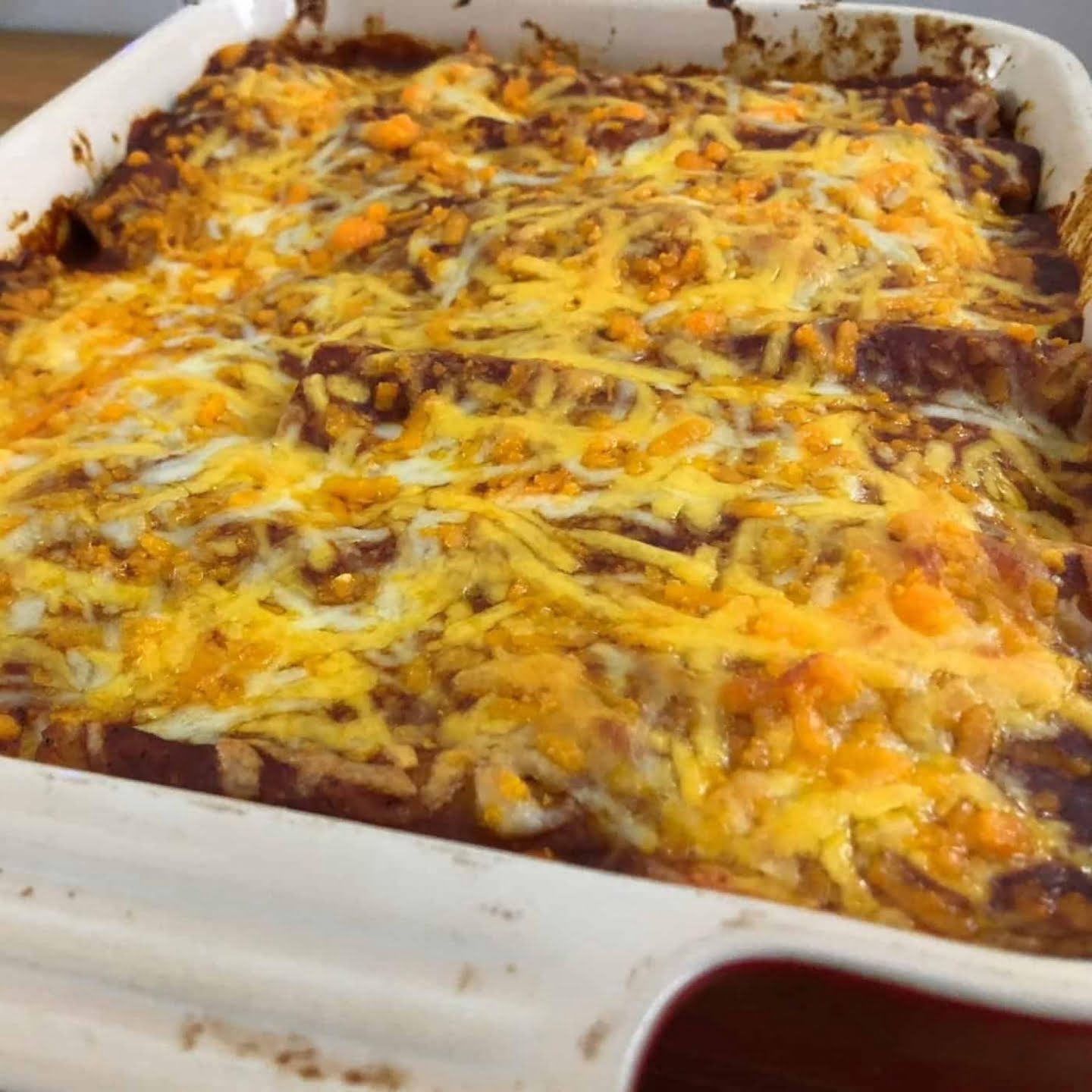 For your next dinner dish, make this delicious casserole and watch your family leave no leftovers! The casserole incorporates shredded beef, enchilada sauce, Mexican cheese blend, chipotle, and seasonings.
It takes only 30 minutes to cook and should be sprinkled with chopped cilantro to serve with a preferred staple food.
These authentic Mexican ground beef recipes give you more irresistible dishes like this!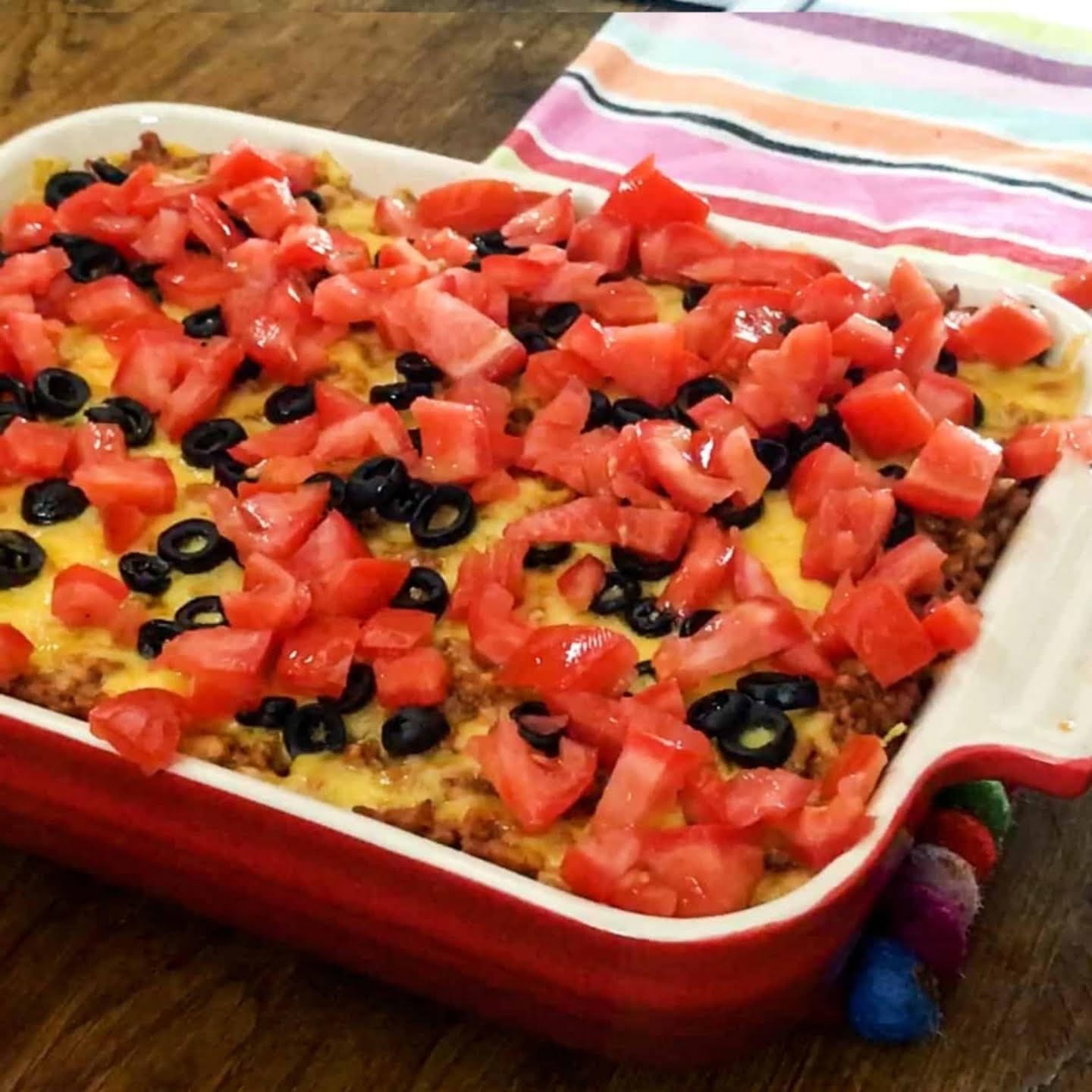 This taco casserole dish makes the perfect substitute for conventional taco nights, giving you unmatchable flavors from its combo of ingredients.
These ingredients include chili powder, ground beef, taco seasoning, refried beans, jack cheese, and corn chips.
Cook for only 20 minutes and sprinkle with diced tomatoes to serve.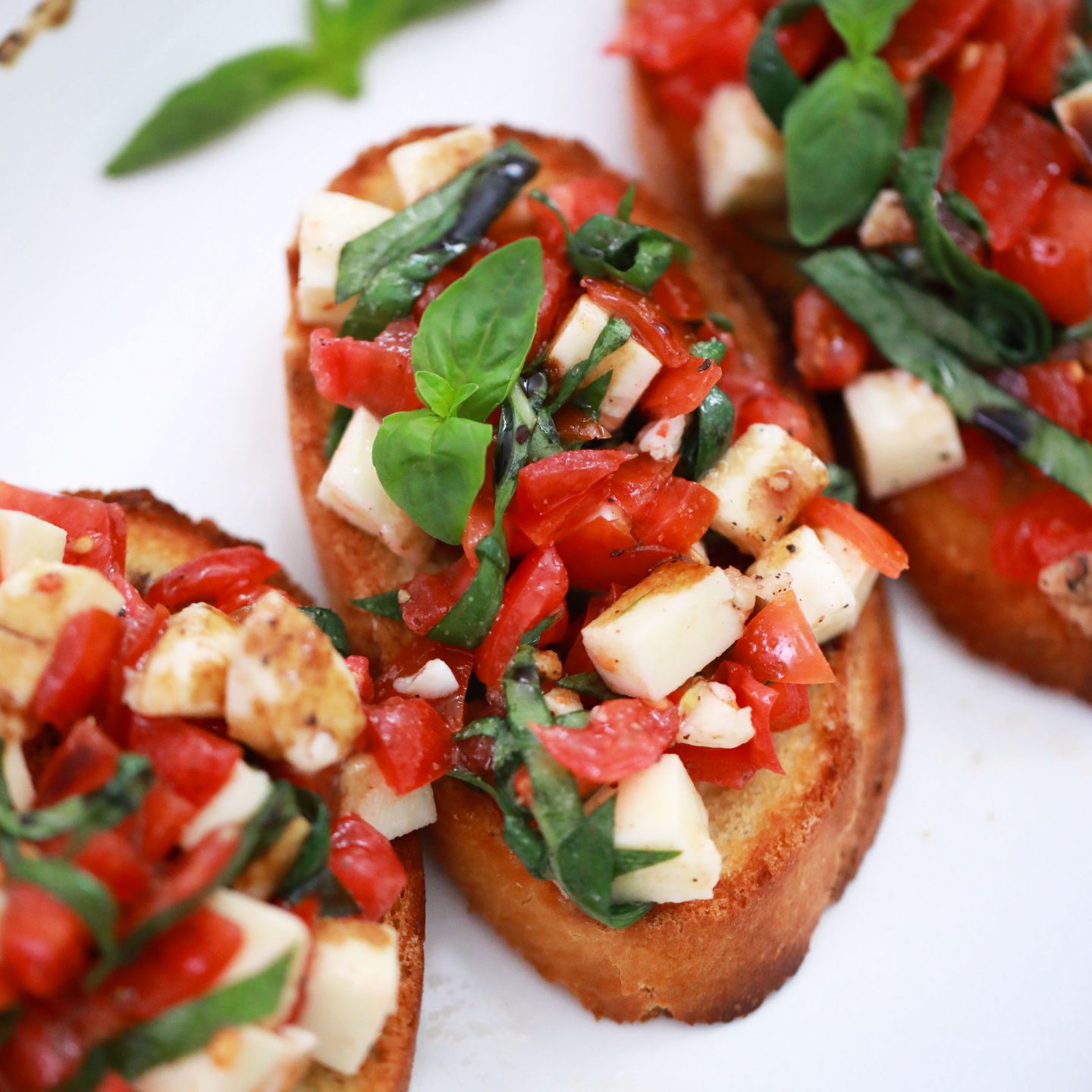 8. Mexican Bruschetta
This delicious is a bit spicy but perfectly zesty to pair with a cheese-toasted baguette.
It takes a handful of ingredients, including tomatoes, mozzarella cheese, red onion, and garlic.
Serve on the toasted baguette and garnish with avocado slices to eat.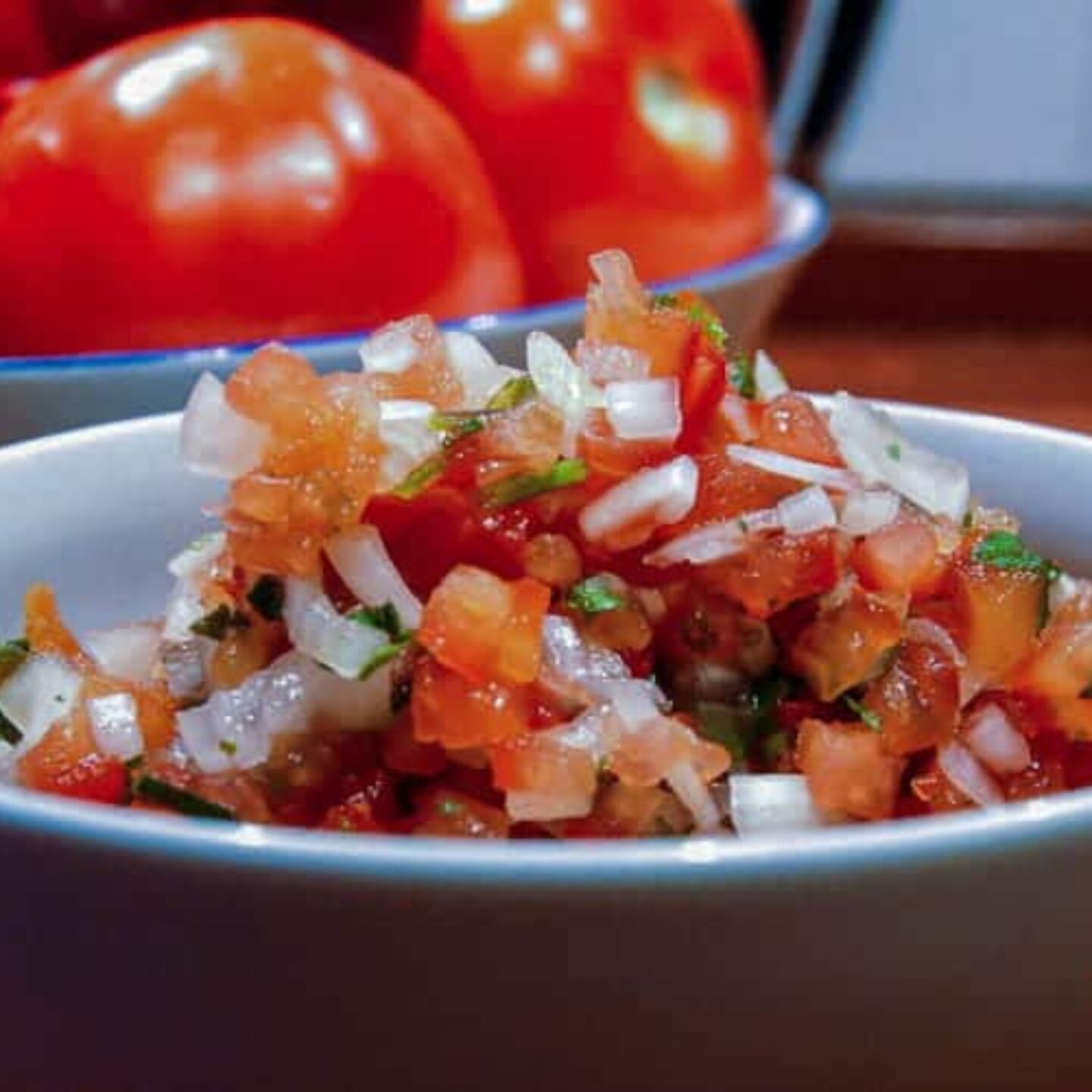 9. Mexican Salsa Fresca
Popularly known as Pico de Gallo, this delicious base is the perfect appetizer at parties, and it goes amazingly on virtually any dish.
It's made with tomatoes, jalapenos, cilantro, and lime Juice.
It takes only ten minutes to make and can be served warm with fried eggs & tortilla chips, burritos, and tacos.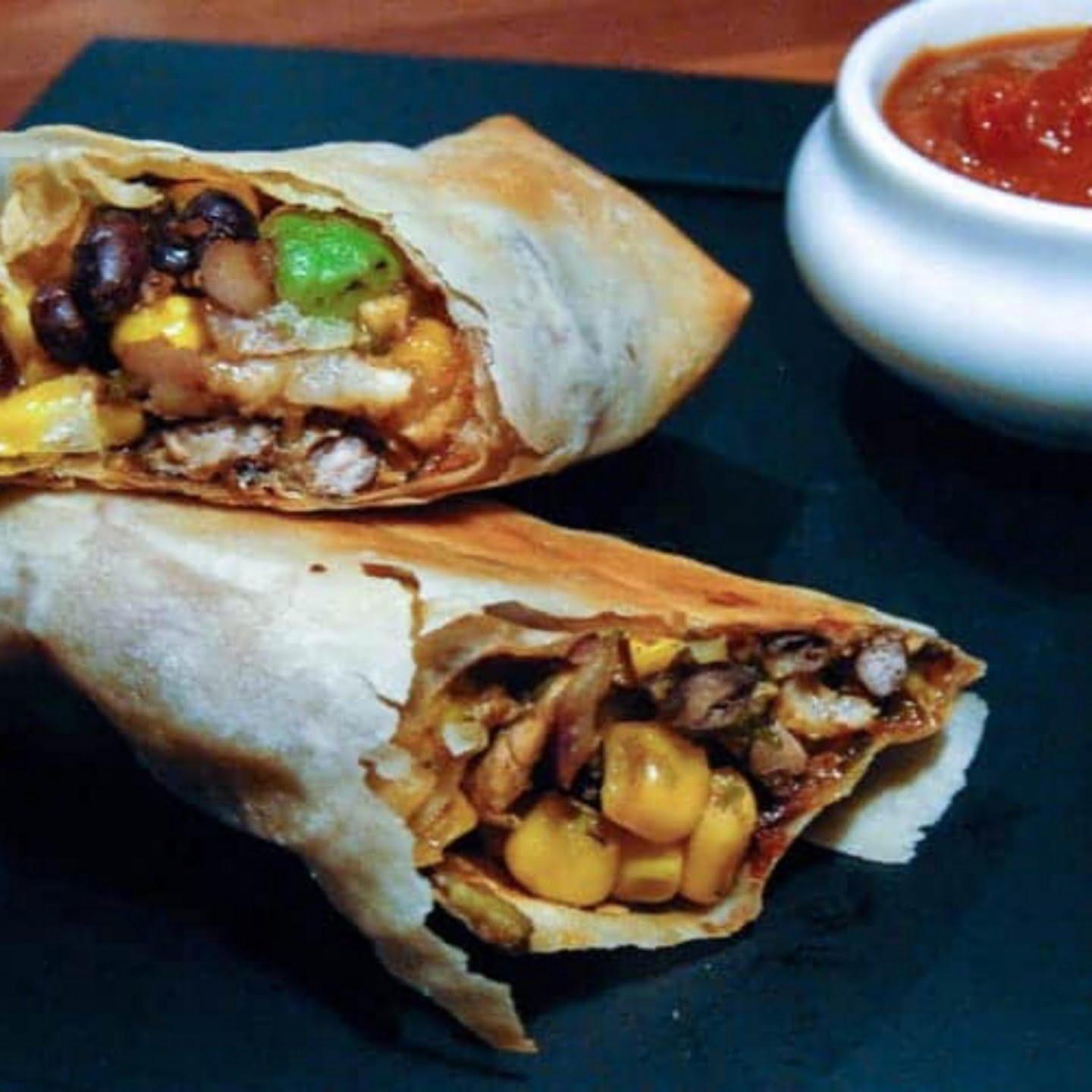 Spring rolls are a Mexican classic, giving you irresistible appetizers for min-gatherings and fiestas.
This recipe incorporates a super crunchy phyllo dough stuffed with veggies, chicken, and avocado.
Serve the spring rolls with sour cream or salsa to eat.
With this recipe, you won't need to visit a Mexican restaurant for rice again!
It's a simple dish that comes together in one pot, incorporating a flavorful tomato sauce with veggies, spices, and seasoning.
The delicious dish only takes one large skillet to prepare, and you should serve it warm, garnished with fresh cilantro.
Latin American cuisine isn't complete without the amazing creamy three-milk rice pudding.
Also known as Arroz con Tres Leches, the yummy dish takes cinnamon sticks, sweetened condensed milk, long-grain rice, evaporated milk, coarse salt, and whole milk.
Serve the dish warm with ground cinnamon to enjoy.
This cake is reserved for special occasions in many Latin American countries.
It's made using a milk mixture of condensed milk, vanilla, yogurt, and your typical baking ingredients.
The cake takes about an hour and 30 minutes to get ready, and you should get a moist dulce de leche-rich cake when done right!
The rich culture of Puerto Rico is expressed deliciously in this roast pork recipe. It's a popular dish in Puerto Rican cuisine, suitable for game days and festive spreads.
The recipe calls for skin-on pork shoulder roast, white wine vinegar, oregano, black peppercorns, garlic, kosher salt, and olive oil.
Serve with coleslaw or salad to enjoy.
Tostones are famous in Latin America as irresistible appetizers and light meals for every occasion.
They're made of unripe green plantains that have been smashed and fried to a crisp.
They're popular as side dishes or can be enjoyed as a main dish with sauces like Mojo Verde.
This Nicaraguan cuisine gives you a meal that serves well for breakfast, lunch, and dinner. As a breakfast option, it's served over fried eggs; for lunch and dinner, it's perfect with fish or chicken stew.
The recipe requires a handful of ingredients, such as dried red beans, long-grain white rice, onion, and canola oil.
It takes about two hours to cook, and you should serve it hot with your preferred side dish.
These are also known as Pinchos de Pollo, and it's a classic Puerto Rican dish that's made of chicken thigh bits smothered in BBQ sauce.
The recipe calls for chicken thighs, adobo seasoning, white vinegar, bay leaves, oregano, Sazon blend, and BBQ sauce.
Sprinkle with crumbled bay leaves and serve hot.
Cactus paddles are a delicacy incorporated into several Latin foods, from tacos to burritos.
You can have them as a light meal or snack, seasoned with your preferred spices.
This recipe requires only three ingredients, including cactus paddles, kosher salt, and water. Saute with olive oil and your favorite seasonings to serve and enjoy.
Tamales are a versatile traditional dish in Latin American cuisine that could be customized to your preference. You could have it with beef, pork, chicken, and veggie filling, and they only take 30 minutes to cook.
Serve the tamales hot or keep them in a ziplock bag to freeze for up to three days.
Brazillian cuisine isn't left out of the Latin recipes with this Galinhada dish, otherwise known as chicken and rice. The dish is comforting, hearty, and packed full of flavors that guarantee no leftovers.
The recipe calls for chicken broth, turmeric, apple cider vinegar, white wine, Calabresa sausages, white long-grain rice, and chicken thighs.
Stir the delicious rice and chicken in fresh parsley and serve hot.
This umami-rich stew is the national dish of Brazilians, giving you irresistible flavors and warmth for all occasions.
The stew is rich in black beans, ground meat, spices, and seasonings.
It's typically served over rice with fresh orange slices to eat!
Carne Guisada is a rich stew of beef chunks simmered in beer containing cilantro, garlic, tomatoes, scallions, and cumin.
It also incorporates potatoes and simple seasonings to complete the flavors of the stew.
Enjoy the stew over cooked white rice.
If you think Asian fried rice is delicious, you'd absolutely fall in love with the Peruvian rice from the first bite.
It's a dish consisting of rice, soy sauce, garlic, chicken, green onions, red bell peppers, and red onions.
It also incorporates a hint of cumin, ginger, and sesame. The dish takes only takes about 25 minutes to prepare!
The Ropa Vieja is the national dish for Cubans, giving the perfect blend of tomato broth, spices, seasonings, and flank steak.
Some of its ingredients include sazon, bay leaves, white wine, green peppers, and boneless flank steak
Add a dash of ketchup for sweet flavors, and serve the stew over rice to enjoy.
As snacks or appetizers, these amazing churros promise to give you just the perfect sweet flavors to get the party going!
They're made with all-purpose flour, salted butter, vanilla extract, eggs, and salt.
They take a coat of cinnamon and sugar and should be served warm with a sweet sauce.
This is the perfect Latin American dessert made with a few ingredients to give you a moist, sweet, and creamy cake.
It takes a topping of whipped cream with cinnamon, fresh fruit, and maraschino cherries.
It takes about an hour to make the cake, and you can serve it warm with the topping.
Make the best of Taco Tuesdays with this amazing recipe that gives you super juicy and cheesy tacos.
The dish is a combination of braised meat, veggies, cheese, and seasonings stuffed in pan-fried corn tortillas.
Birria Tacos are usually served with a sauce for the ultimate dining experience.
Latin Food Recipes Takeaway
These are the recipes to give you the best dishes from Latin American countries! They serve for all occasions, from main courses to desserts, and are made with easily accessible ingredients.
🍳 Related Recipes
As you try these recipes out, check out our easy Mexican breakfast recipes for any season including my Stuffed Bell Peppers with Mexican Flavors that is perfect for quick lunch.