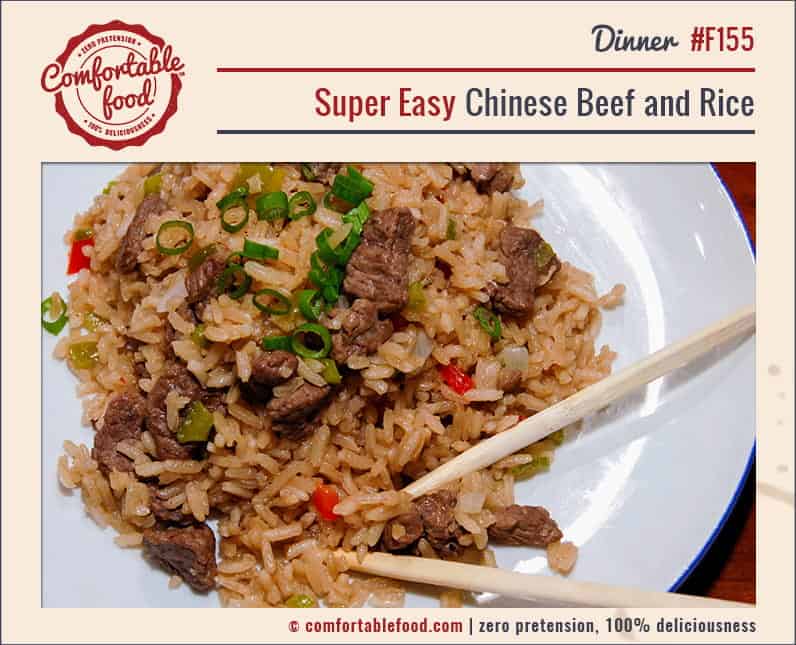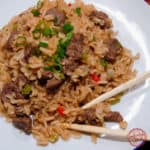 Throw the ingredients together in a pot and wait for some of the easiest, best Chinese beef and rice around.  This recipe could not be easier and it comes out perfectly delicious every time.
Check out these kitchen essentials helpful in making this recipe:
Ingredients
how to
In a large skillet, cook and stir the rice in oil over medium heat, until golden brown.
Add salt, water, bouillon cubes and soy sauce.  Cover tightly and simmer for 20 minutes.
Stir in the onion, celery, green pepper and meat.  Cover tightly and simmer 10 minutes more, or until all the liquid is absorbed and the rice is tender.