Make those delicious meals with little to no stress in these one-pot meals! Whether for busy weeknight meals or super-quick dishes, these recipes will save you long cooking times while delivering the best tastes to your palate.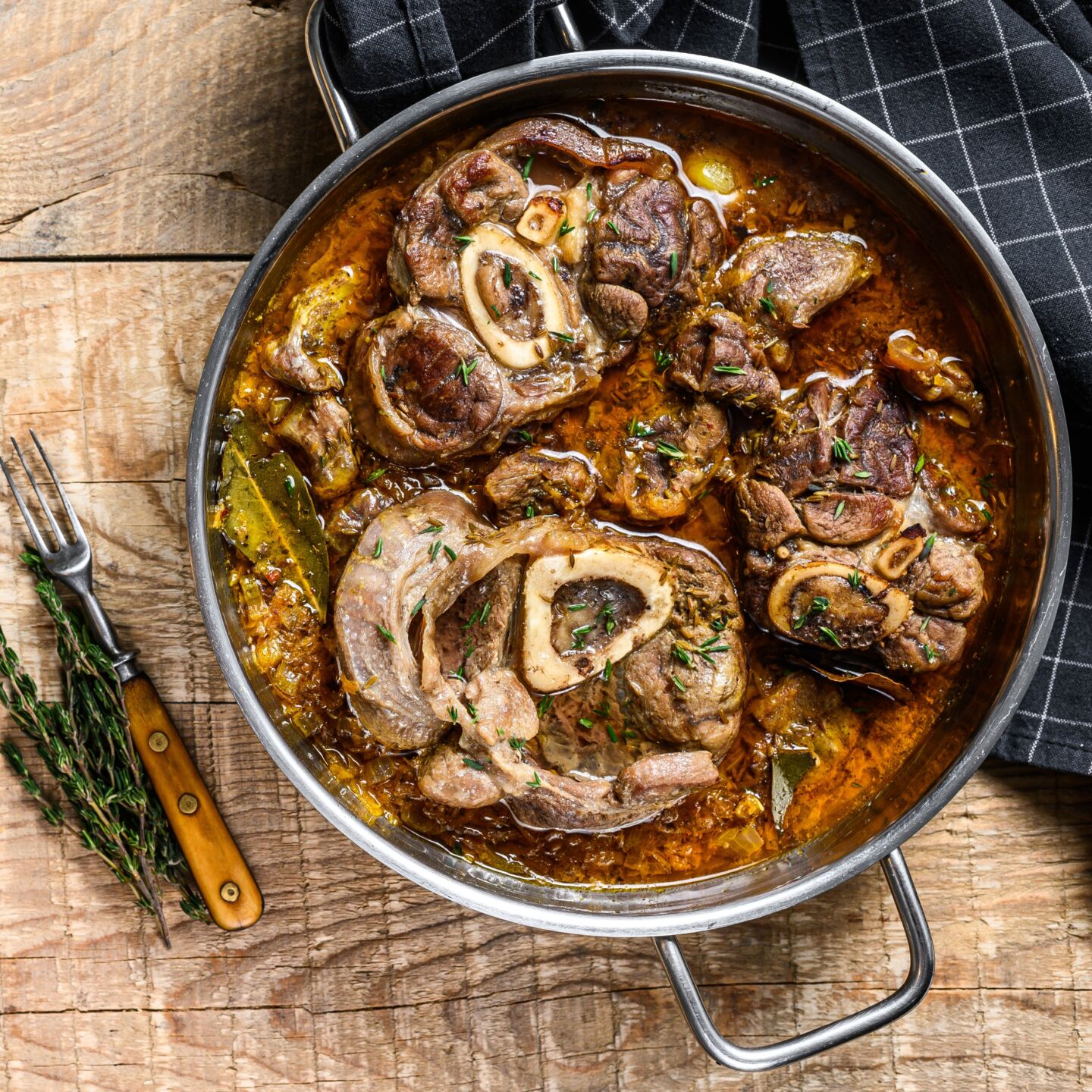 You'll come across delicacies from pasta dishes to warm, comforting soups on this recipe list. The ingredients for many of these dishes can be fetched easily from your pantry, and you won't be breaking the bank if you need to visit the grocery store.
The delicious braised pork shanks packed with all the flavors to make the ultimate comfort food starts our list of one-pot meals!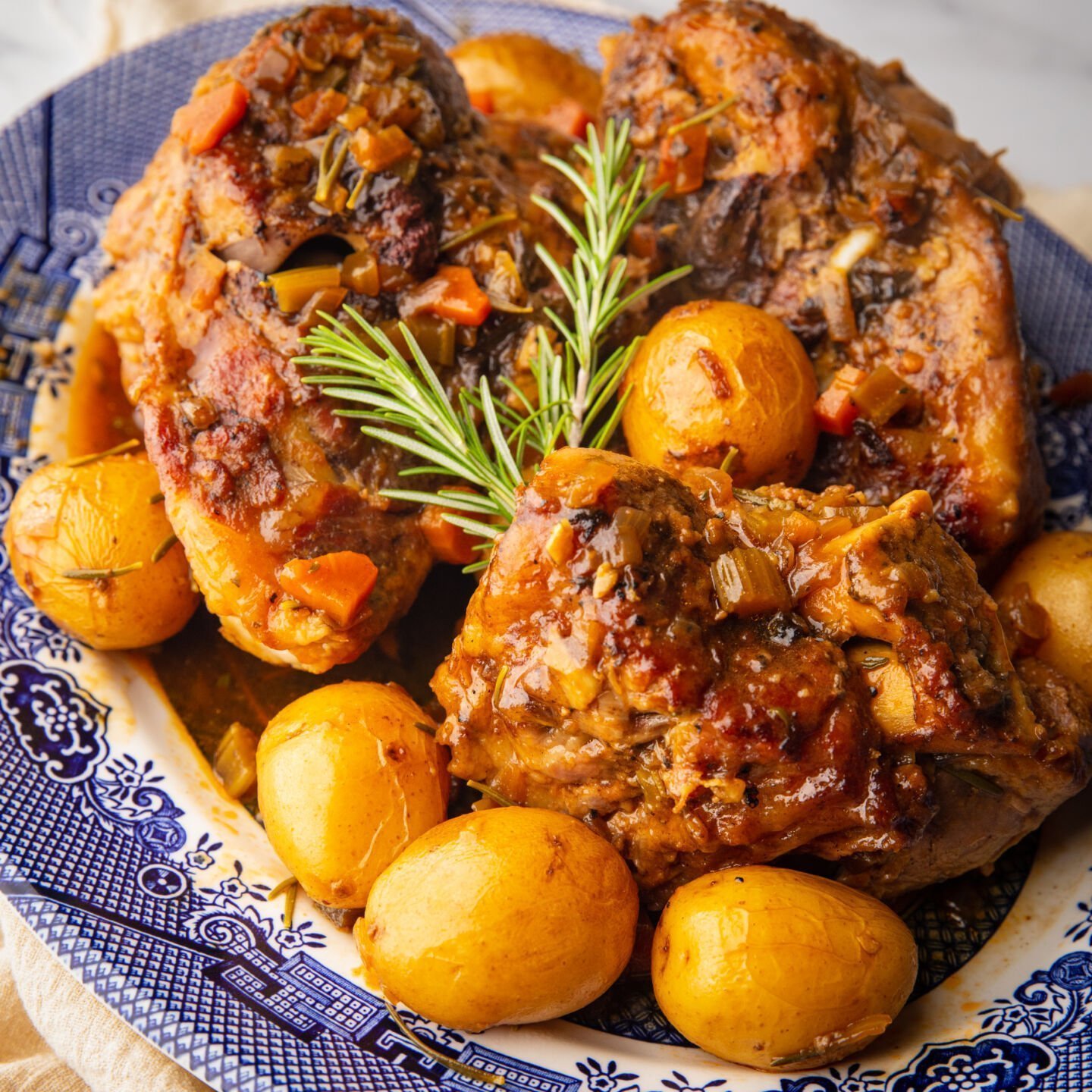 These pork shanks slow-cooked in a delicious gravy are everything you need for a quality dinner time with the whole family. It's a one-pot recipe that guarantees no fuss and lots of flavors from its many ingredients.
Some of these include pork shanks, all-purpose flour, sweet potatoes, fresh rosemary, garlic, red onions, carrot, chicken stock, and stout beer.
Slow cook in one pot for about 3 hours, and serve with garlic bread or over rice, roasted vegetables, or mashed potatoes to enjoy.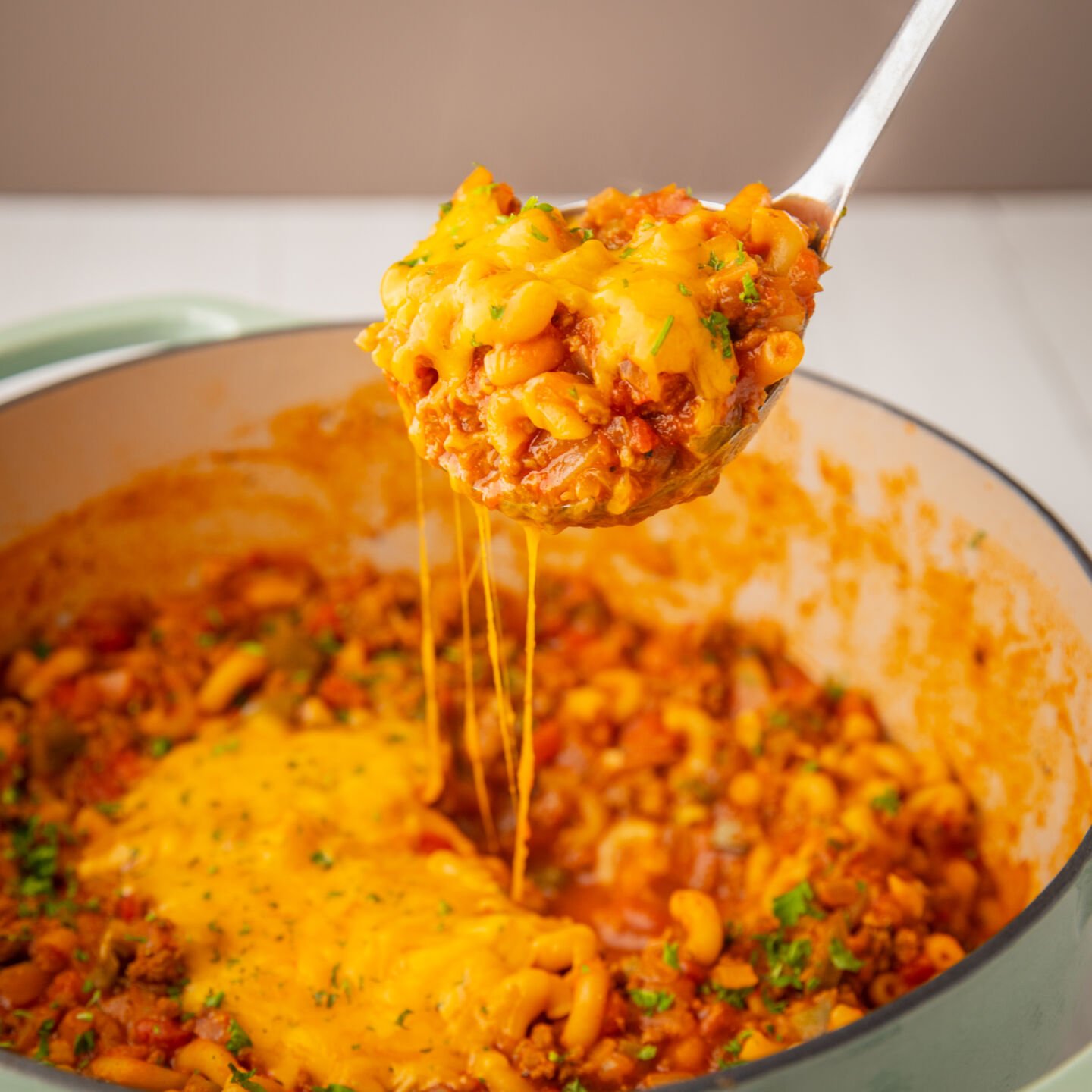 The Goulash is a classic American comfort food that's excellent for feeding big families on busy weeknights. It's one of the easy one-pot meals you'll have ready in just 45 minutes with staple ingredients.
These include macaroni noodles, beef broth, marinara sauce, diced tomatoes, lean ground beef, green bell pepper, paprika, and bay leaves.
Cook to your desired thickness and serve garnished with fresh parsley.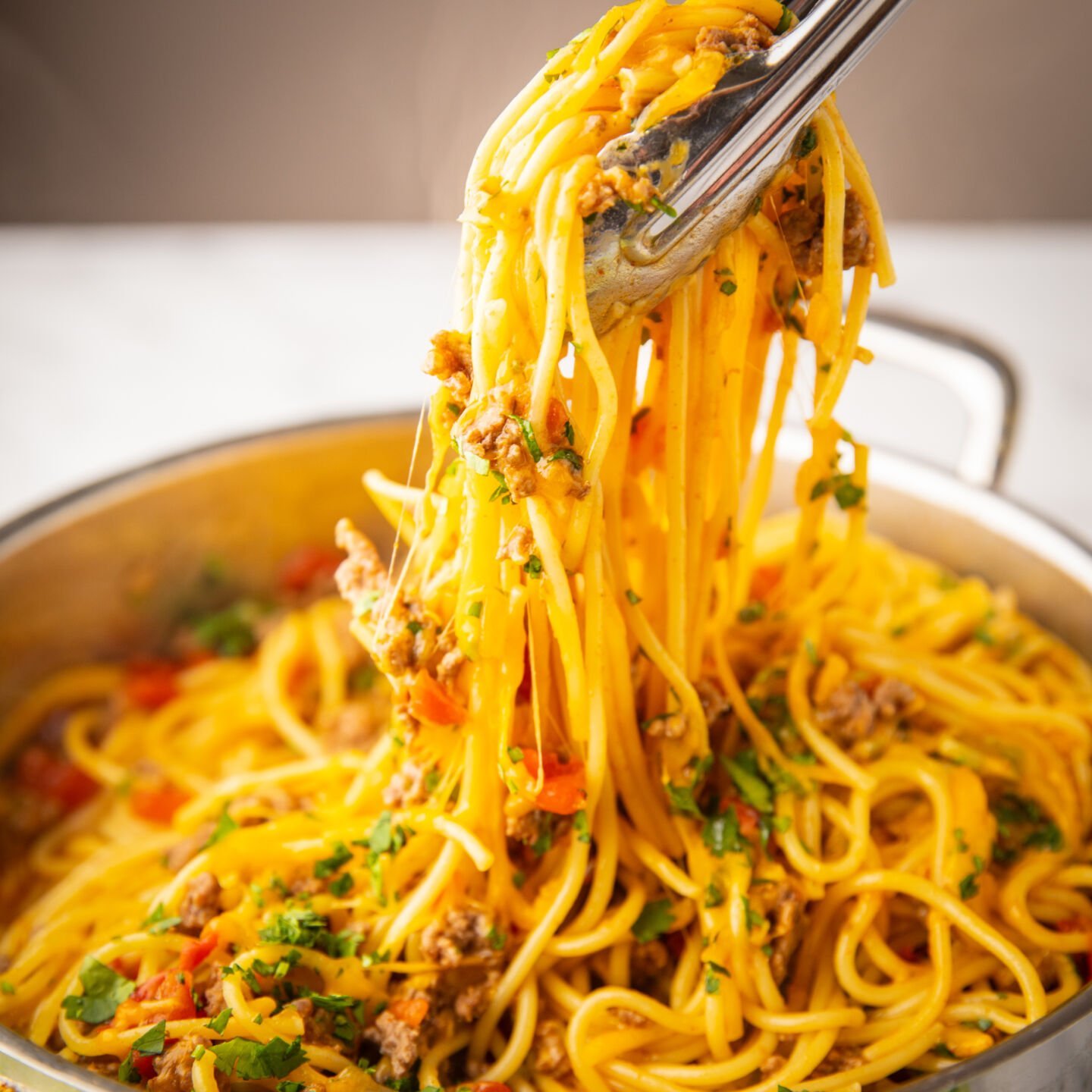 This is one dish you won't regret having, and it's an excellent alternative to traditional Taco Tuesdays.
It's a hearty meal made with taco seasoning, spaghetti noodles, ground beef, olive oil, yellow onions, cheddar cheese, Rotel tomatoes, and chopped cilantro.
It takes only 30 minutes to cook and should be topped with sour cream, tortilla chips, green onions, or red pepper flakes.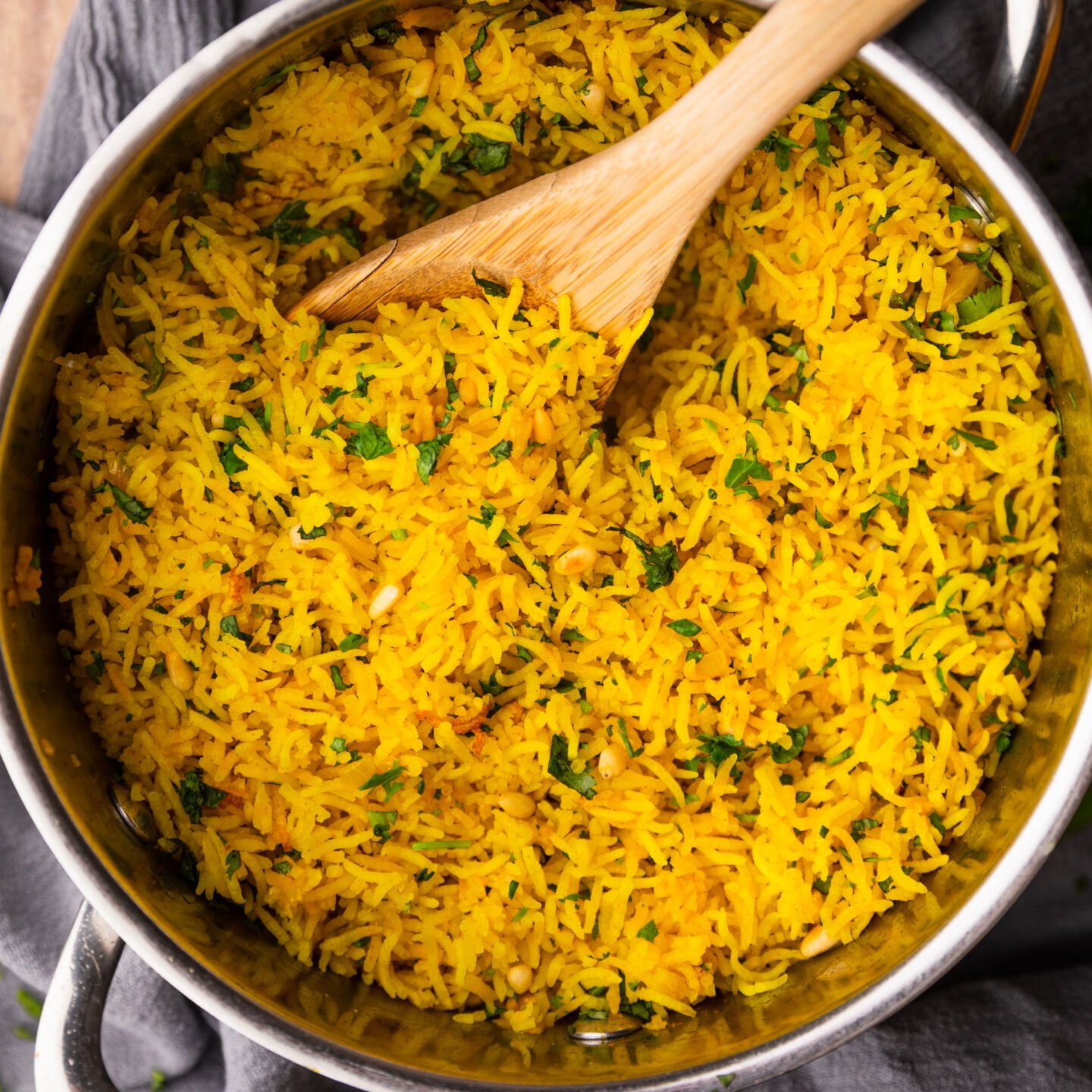 When it comes to one-pot dishes, this Mediterranean rice is a super-healthy option with lots of spices, herbs, and toasted pine nuts.
It's a weeknight dinner recipe that calls for basmati rice, turmeric, cumin, paprika, toasted pine nuts, garlic, and sweet onions.
Squeeze lemon juice on the one-pot wonder and serve hot with your preferred meat meal.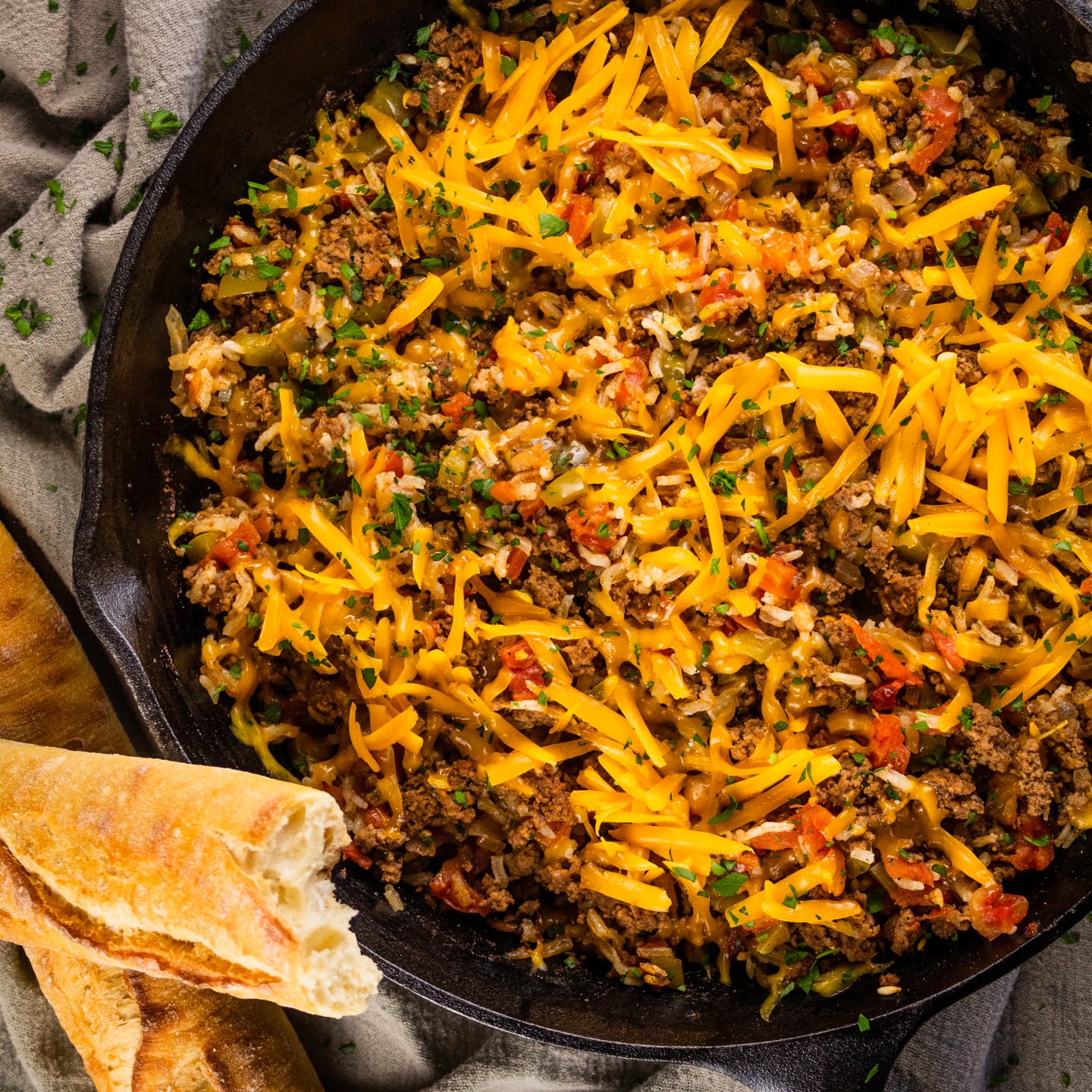 This complete meal can be made in just 40 minutes, giving you a warm bowl of deliciousness for your busy nights. If you're a fan of spicy food, this recipe lets you incorporate extra chili powder, hot sauce, and peppers as desired.
The dish requires ground beef, minced garlic, Worcestershire sauce, canned tomatoes with juice, uncooked long-grain rice, green peppers, and onions.
Serve garnished with parsley and cheese.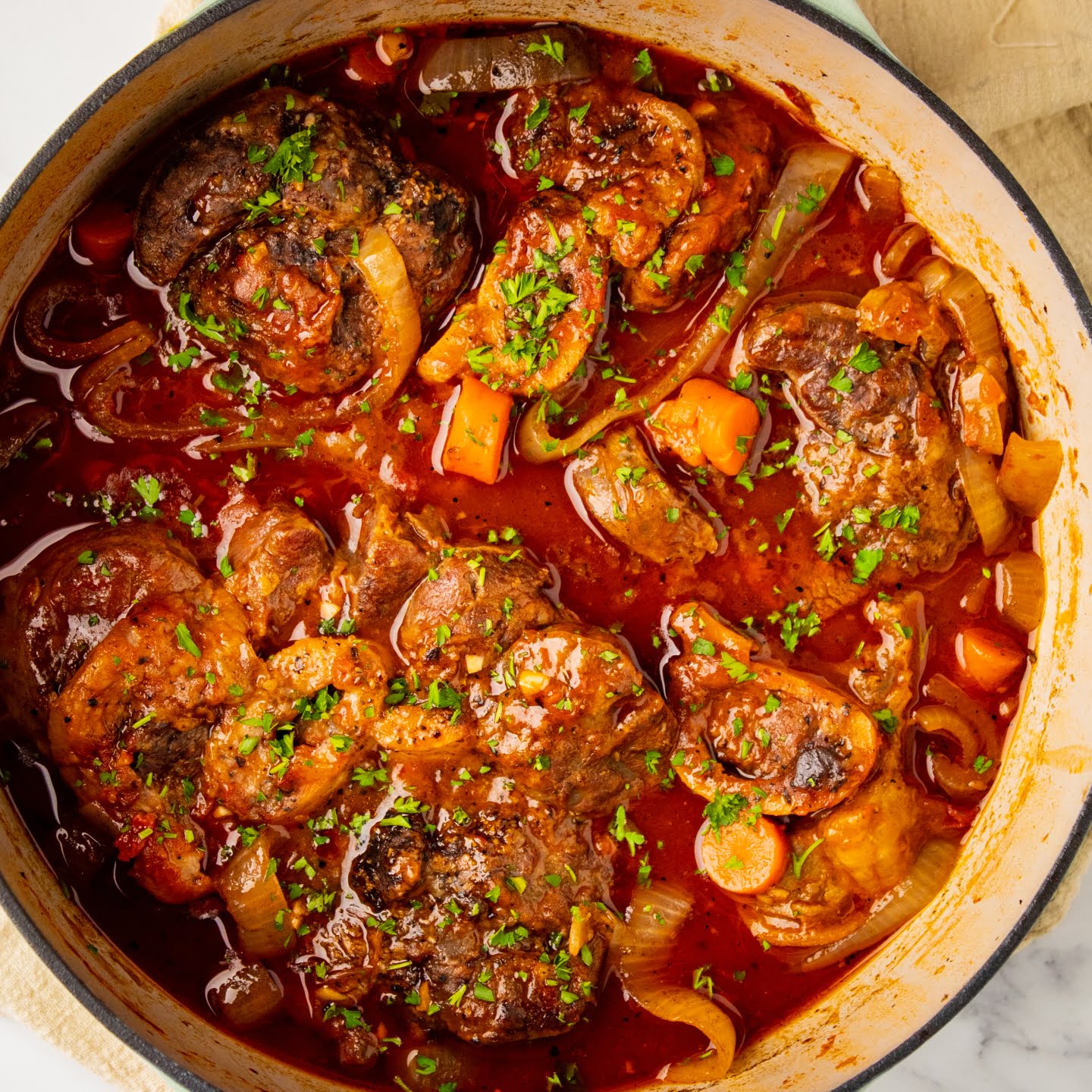 If you want a delicious beef stew with veggies and beef shanks in the same pot, this is your go-to option.
The stew incorporates a flavorful broth, carrots, garlic cloves, crushed tomatoes, sliced onions, Worcestershire sauce, and all-purpose flour.
Serve over a pasta dish, mashed potatoes, polenta, or rice.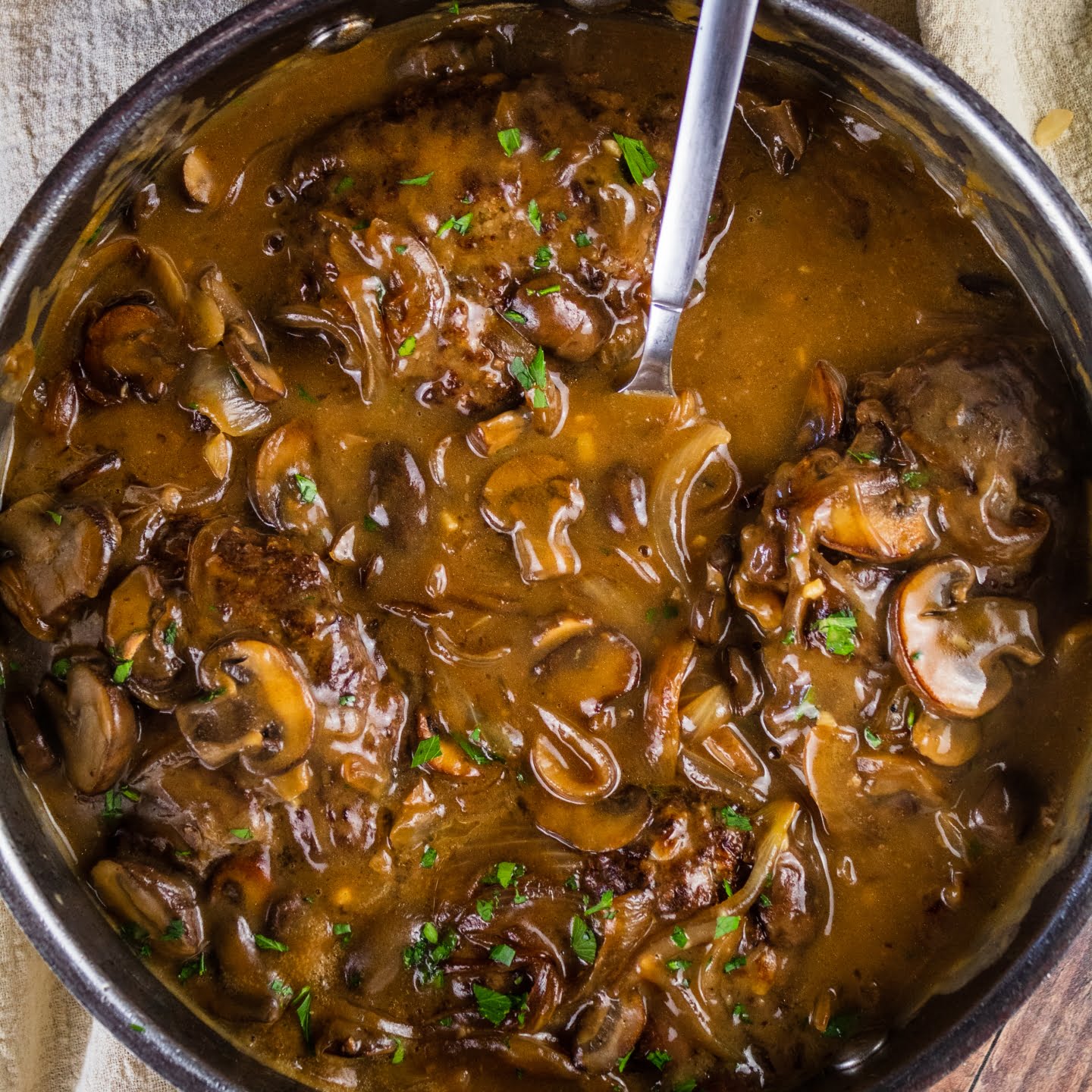 This hearty soup is rich in flavor, texture, and aroma that will have you coming for more. It's a one-pot meal that serves excellently as the main course for a range of side dishes.
The great meal is made of well-seasoned ground beef patties simmered in a rich gravy sauce of mushrooms, butter, flour, broth, garlic, onion, and Worcestershire sauce.
Serve the sauce over egg noodles, rice, or mashed potatoes.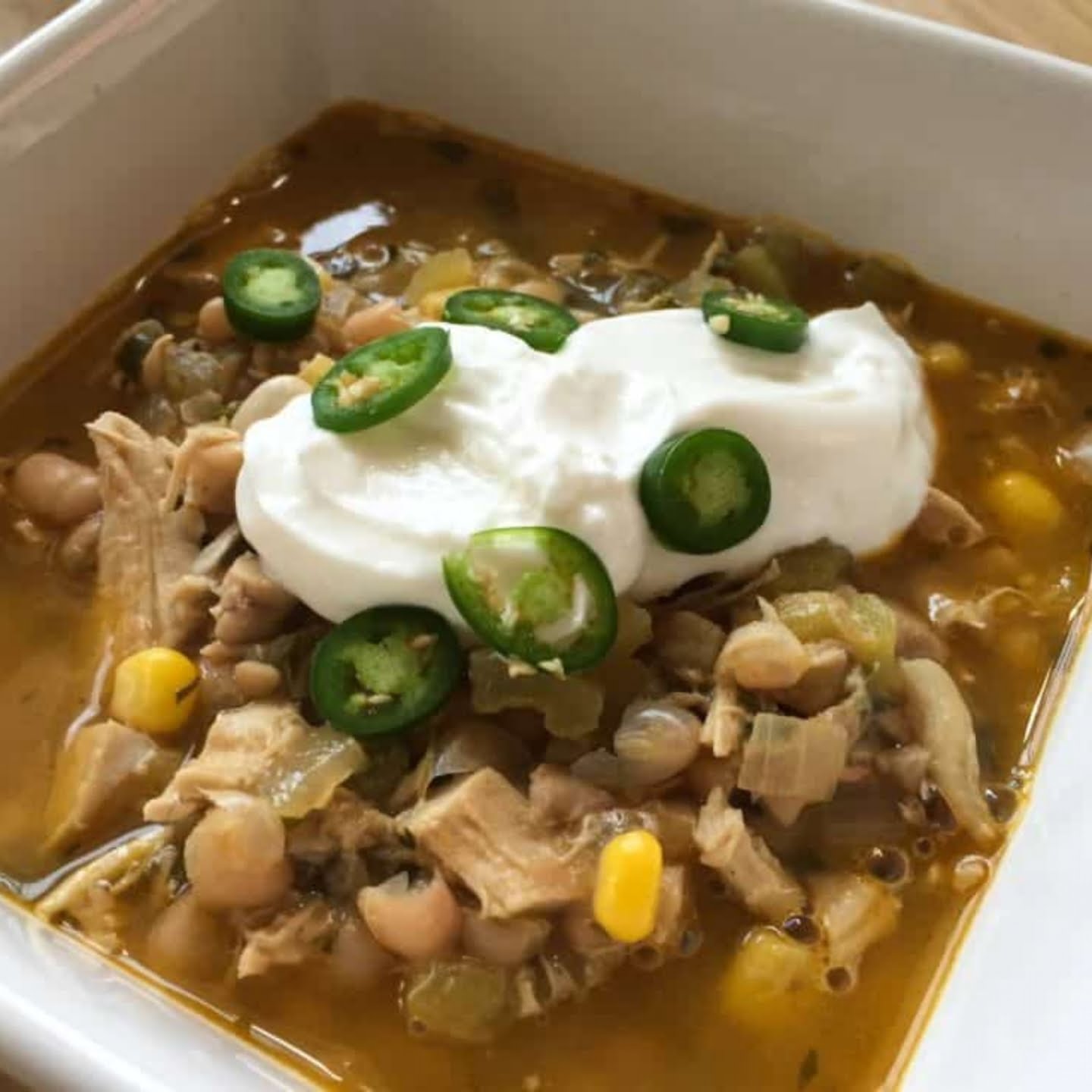 Looking for one-pot meals during winter? This white chicken chili is one of the perfect options to bring you comfort and warmth in a pot.
It's a simple bowl of soup made with shredded chicken, convenient canned beans, chili powder, seasonings, and olive oil.
If you want to make your soup creamy, add softened cream cheese alongside your ingredients. Serve with a topping of tortilla chips or shredded cheese.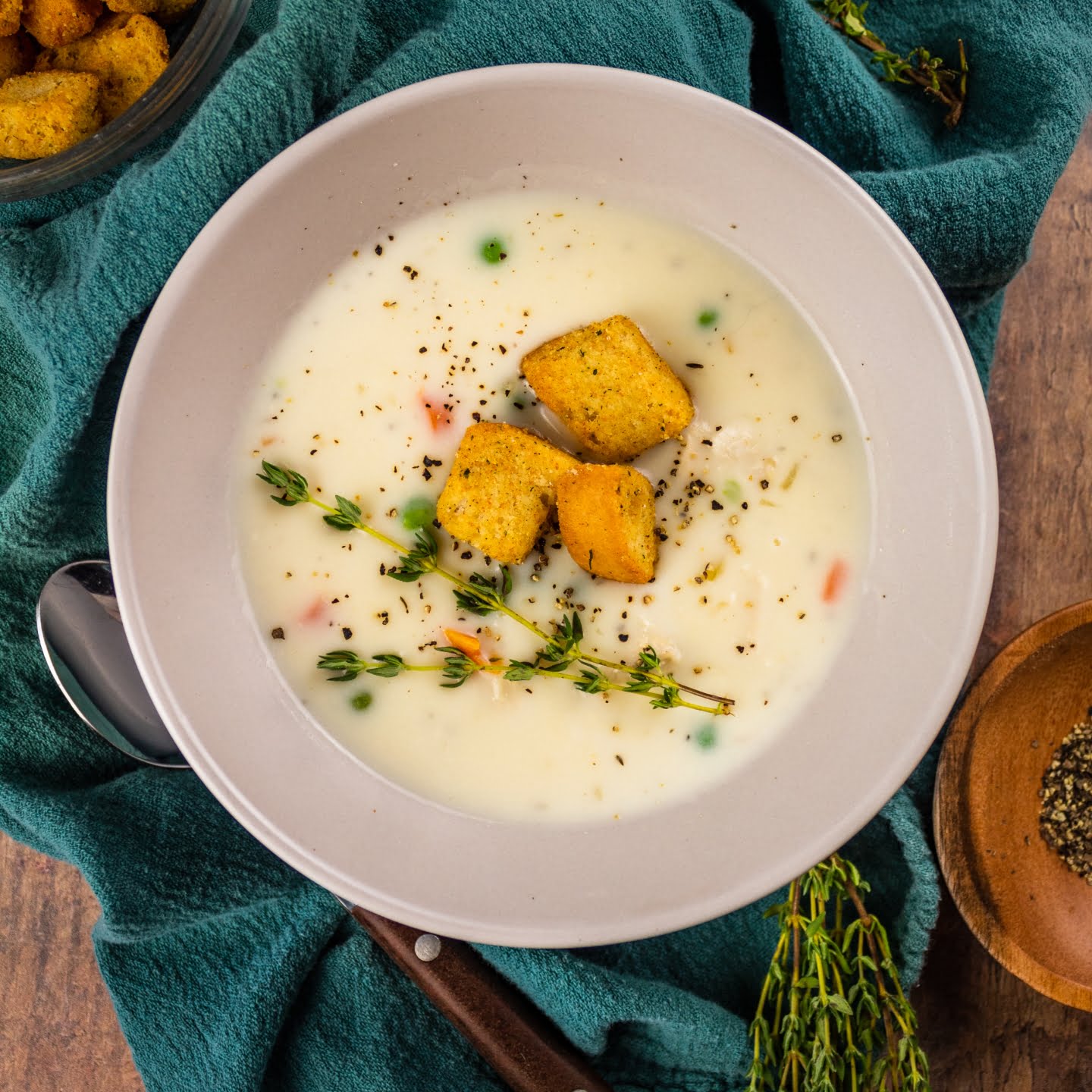 Like the white chicken chili, this is another perfect one-pot dish to have on cold nights. It's made in just 20 minutes and requires only a handful of ingredients.
These include shredded chicken, veggies, seasonings, chicken stock, garlic, and onions. As a main dish, serve with buttermilk biscuits, corn nuggets, or roasted fries.
If you loved this, see more on our easy soup recipes with chicken.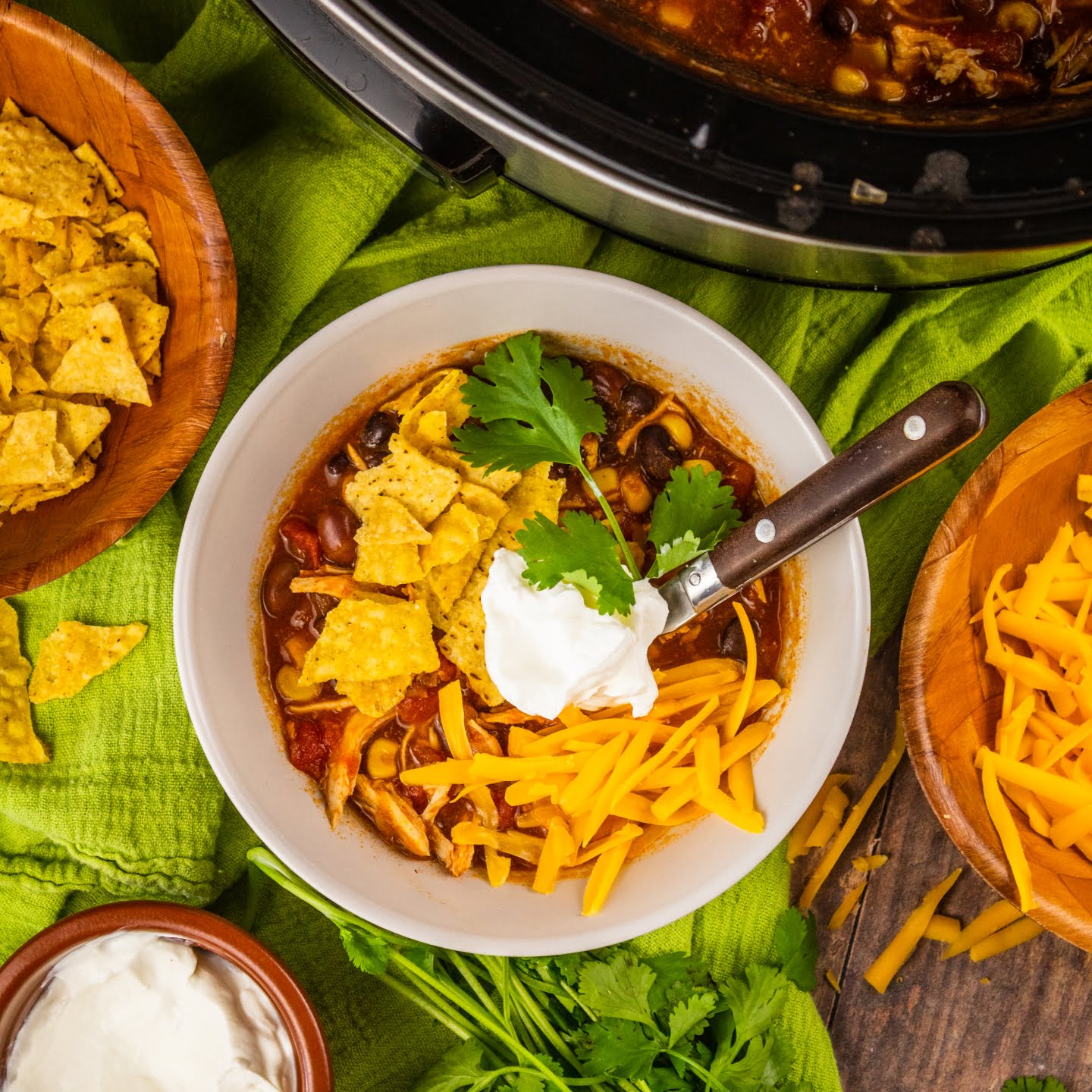 This Mexican-inspired soup is all you need on a busy weeknight, packed with flavors and a load of nutrients.
The soup requires chili beans, black beans, green chiles, diced tomatoes, tomato sauce, taco seasoning, and chicken breasts.
Cook in a slow cooker for about 4 hours and serve hot with your favorite toppings.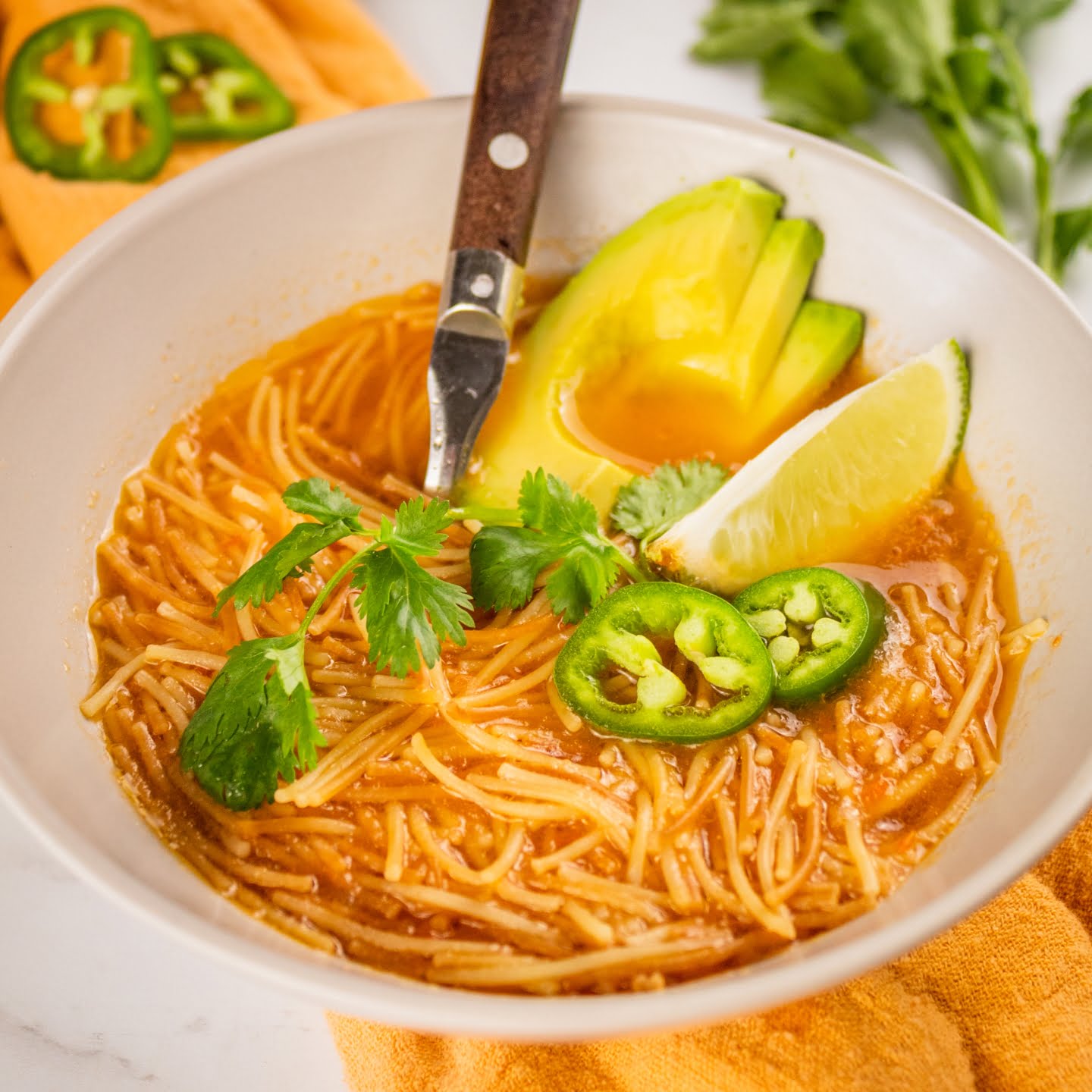 Also known as Sopa de Fideo, this Mexican soup is all about flavors and warmth in a single pot.
The recipe calls for Fideo pasta, Roma tomatoes, onion, garlic cloves, chicken stock, and canola oil.
Cook till noodles are soft, and serve immediately. More of this for your enjoyment in these Mexican soup recipes.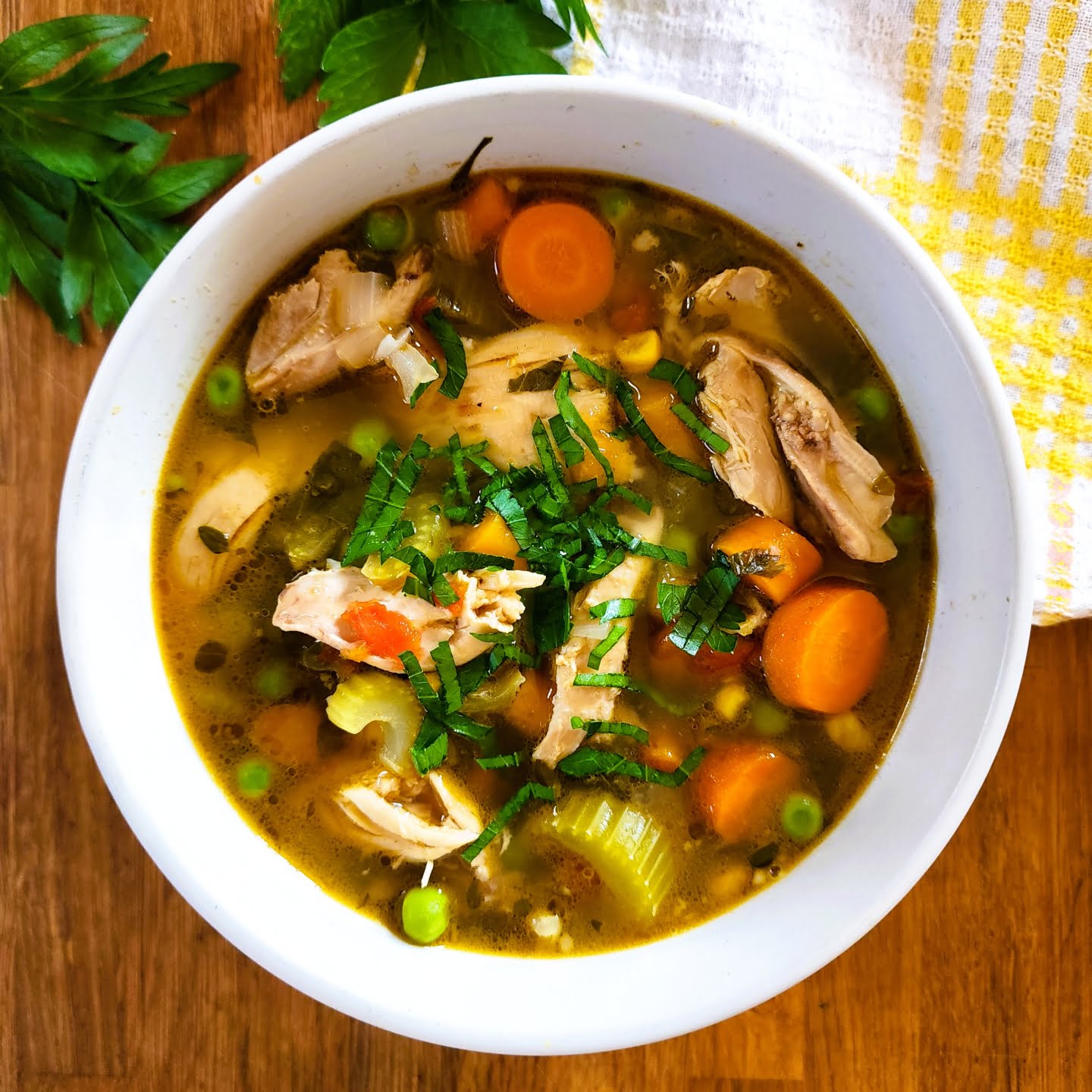 Get all the vegetables of your choice to go with shredded chicken in this delicious soup recipe.
It's super easy to make and can accommodate all your preferred seasonings.
The soup will be ready to serve hot and garnished with fresh parsley in under 45 minutes!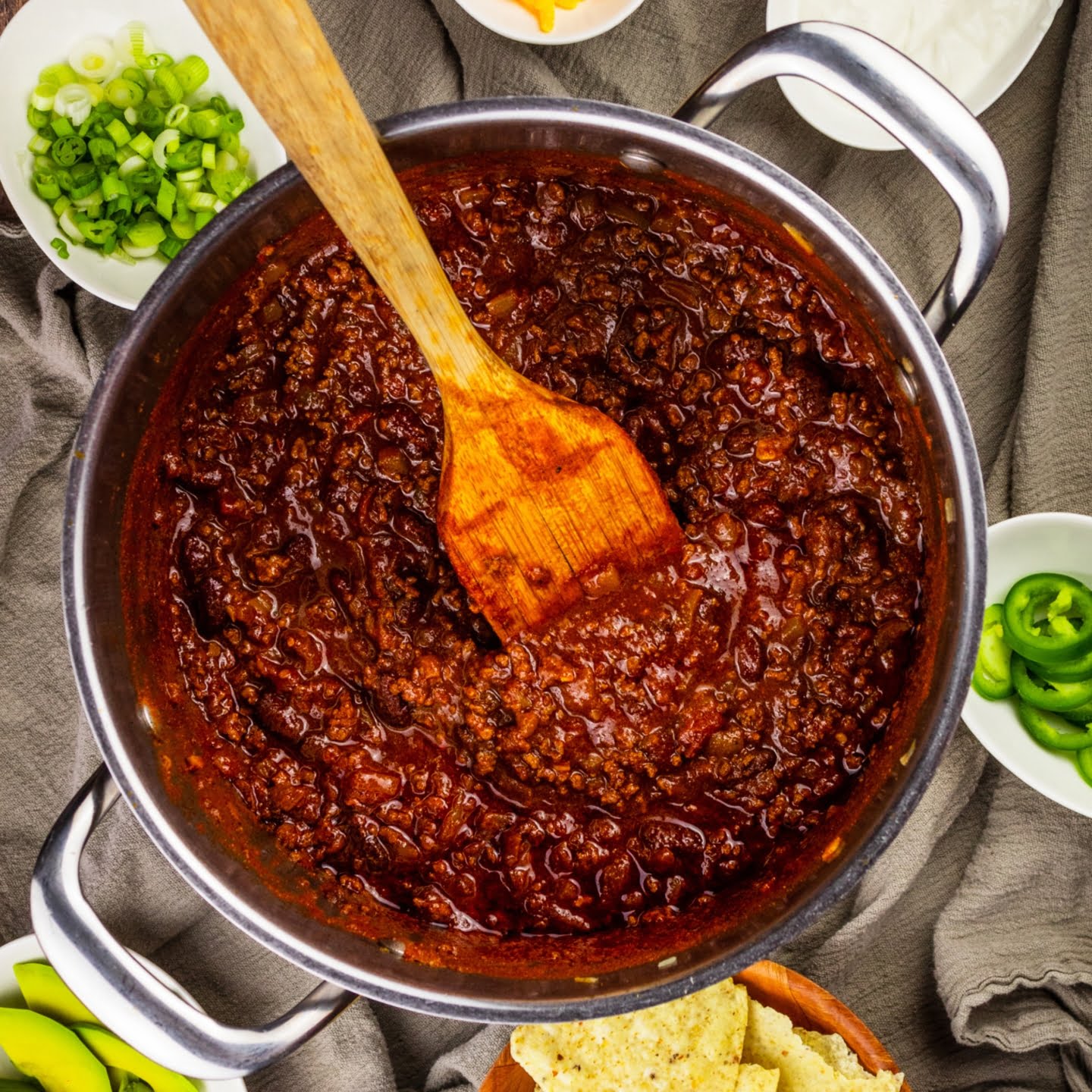 Have a crowd-pleasing dish ready to serve on the dinner table in just 30 minutes with this recipe. This super-comforting chili gives you delicious flavors from ingredients, including ground beef, red kidney beans, crushed tomatoes, tomato paste, seasonings, brown sugar, and beef broth.
Serve the chili with a side of rice and top it with green onions, shredded cheese, jalapenos, and avocado slices.
Get more of this with these fantastic chili recipes.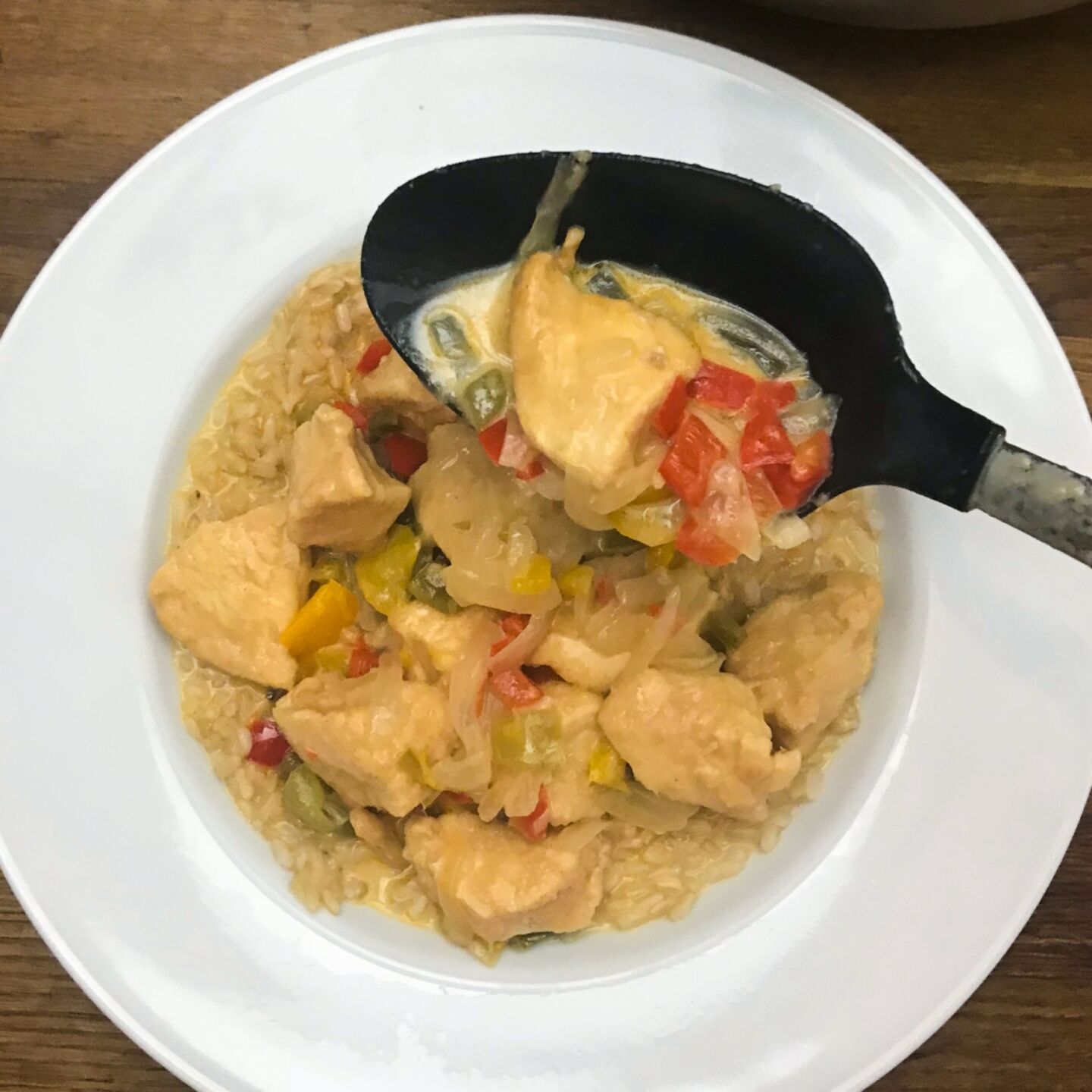 This gives you a delicious creamy paprika taste and a vibrant red color to make it the star of the dinner spread. It's one dish that goes rice, egg, noodles, and potatoes excellently.
The one-pot meal recipe calls for chicken breasts, cayenne pepper, chicken broth, butter, flour, paprika, and sour cream.
It takes about 35 minutes to cook, and you should serve it over rice, potatoes, or pasta noodles.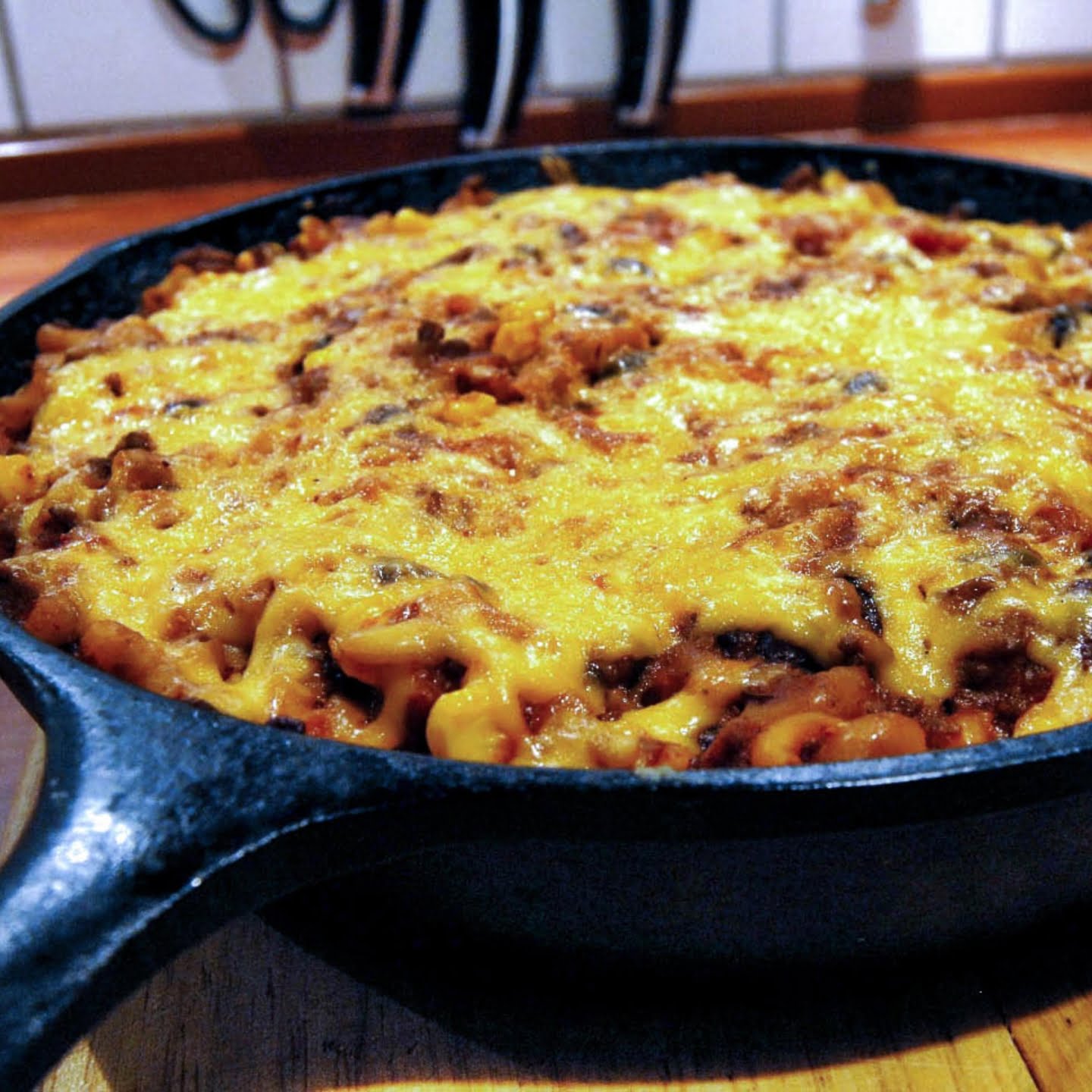 Mac and Cheese is a classic packed with flavors that guarantee comfort with its heartwarming flavors.
This recipe uses one skillet to cook ground beef and macaroni with spices, veggies, tomato sauce, and cheese.
Cook for about 25 minutes till the cheese browns, and serve with a Jalapeno cheddar cornbread.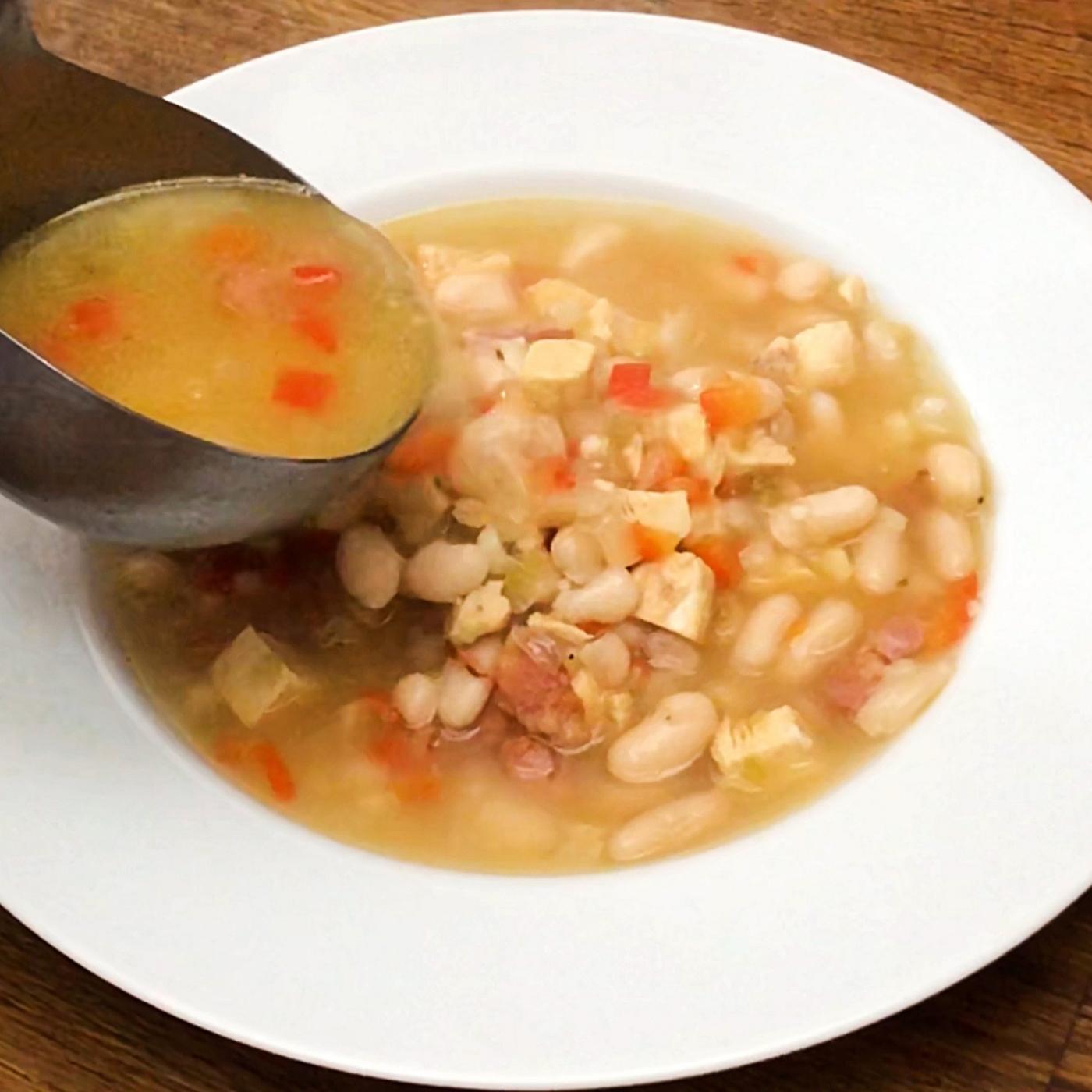 With a cooking time of 20 minutes, the white chicken soup is one of the easiest same-pot meals you can make.
The hearty soup requires chicken breasts, navy beans, chicken stock, vegetables, and seasonings.
Garnish the soup with parmesan soup and serve with a piece of crusty bread.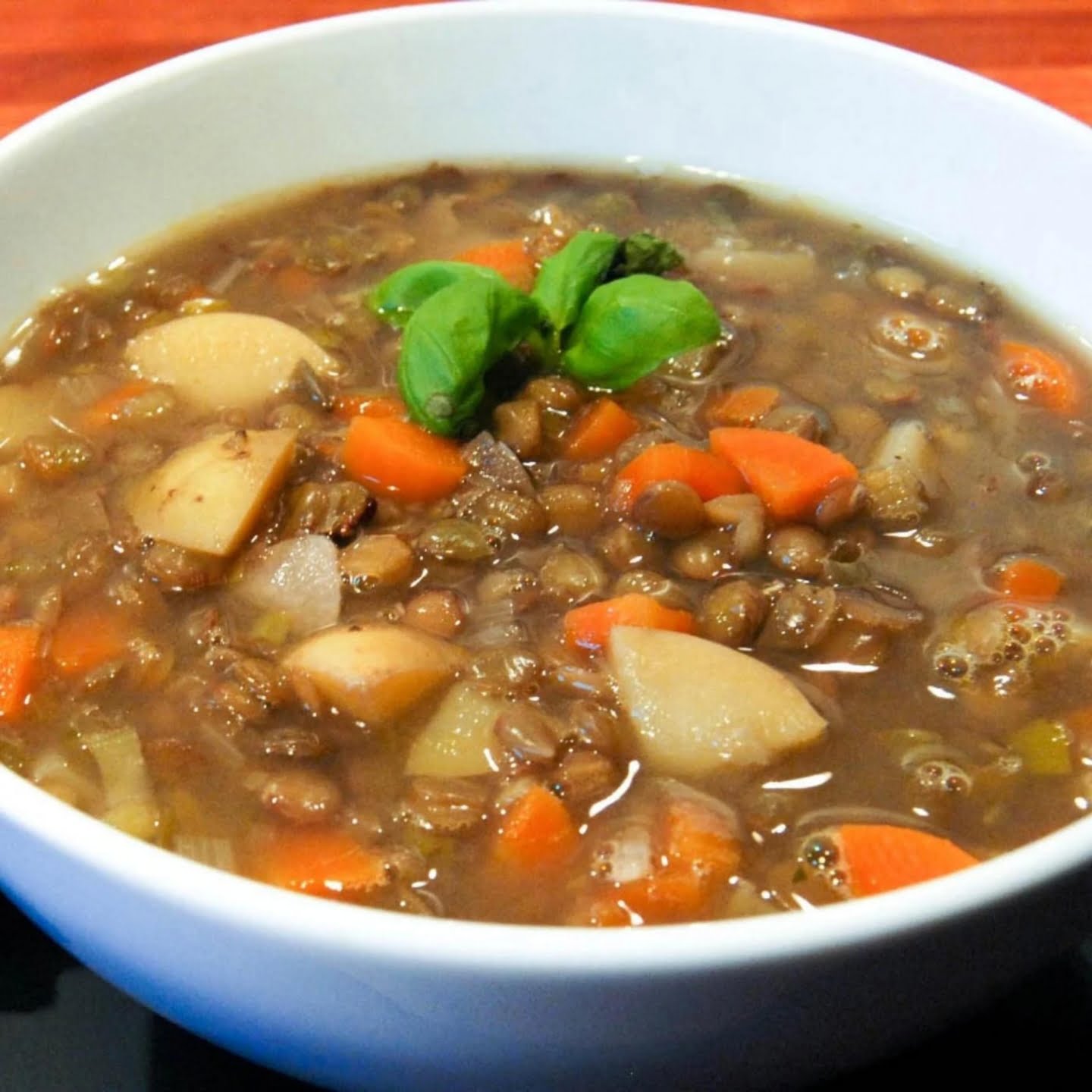 The lentil potato soup is the one-pot meal you want to try during the fall. It's super simple to make and is perfect for any time of the day.
The soup takes only one hour to make and incorporates veggies like carrots, celery, green lentils, garlic, onion, and potatoes.
Cook till veggies are soft and serve hot. Get more deliciousness like this with our easy potato soup recipes with few ingredients.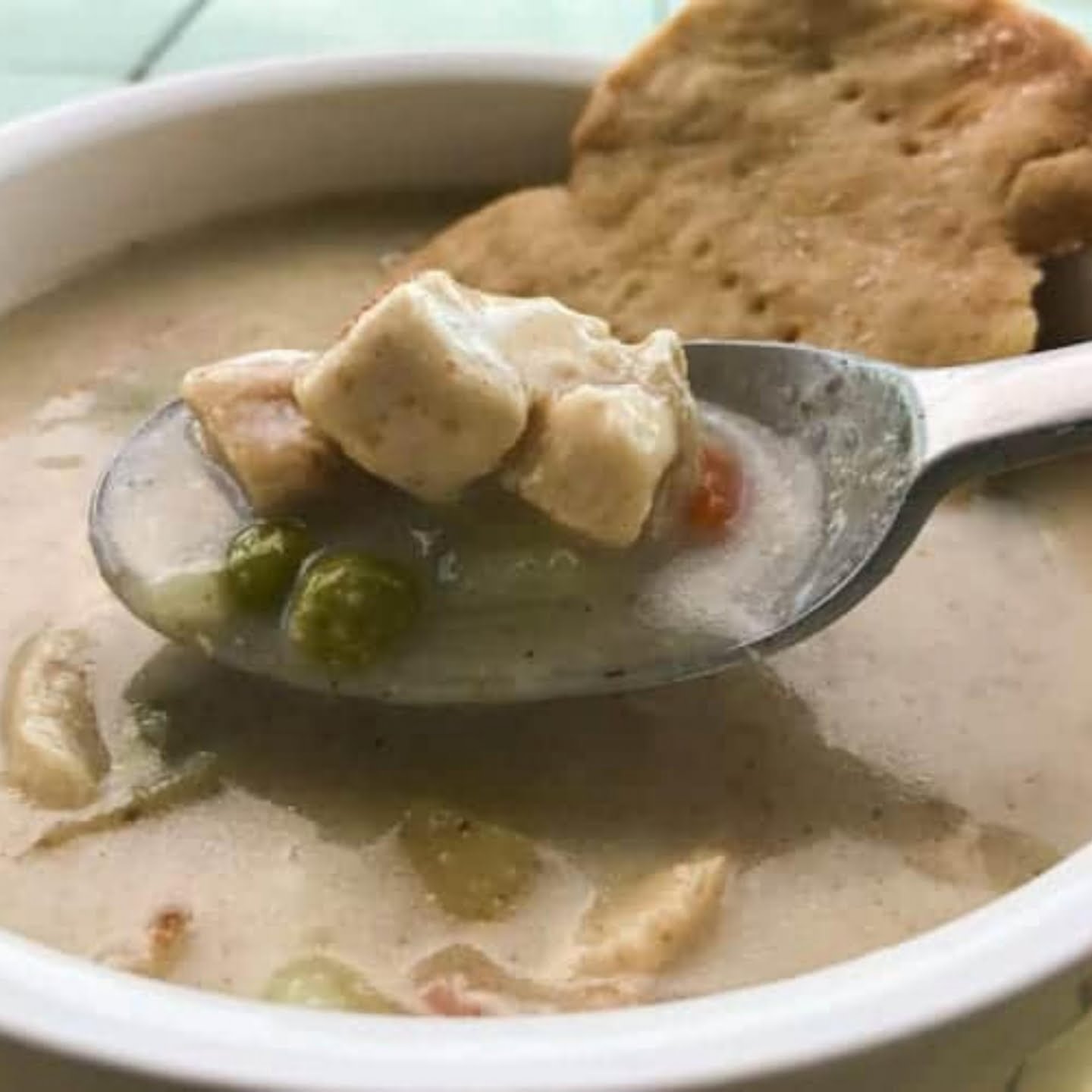 If you enjoy chicken pot pie, this one-pot recipe gives you an irresistible soup with plenty of chicken pot pie flavors.
It takes one hour to get ready and an array of ingredients from your pantry.
Serve the soup with pie crust chunks for dipping.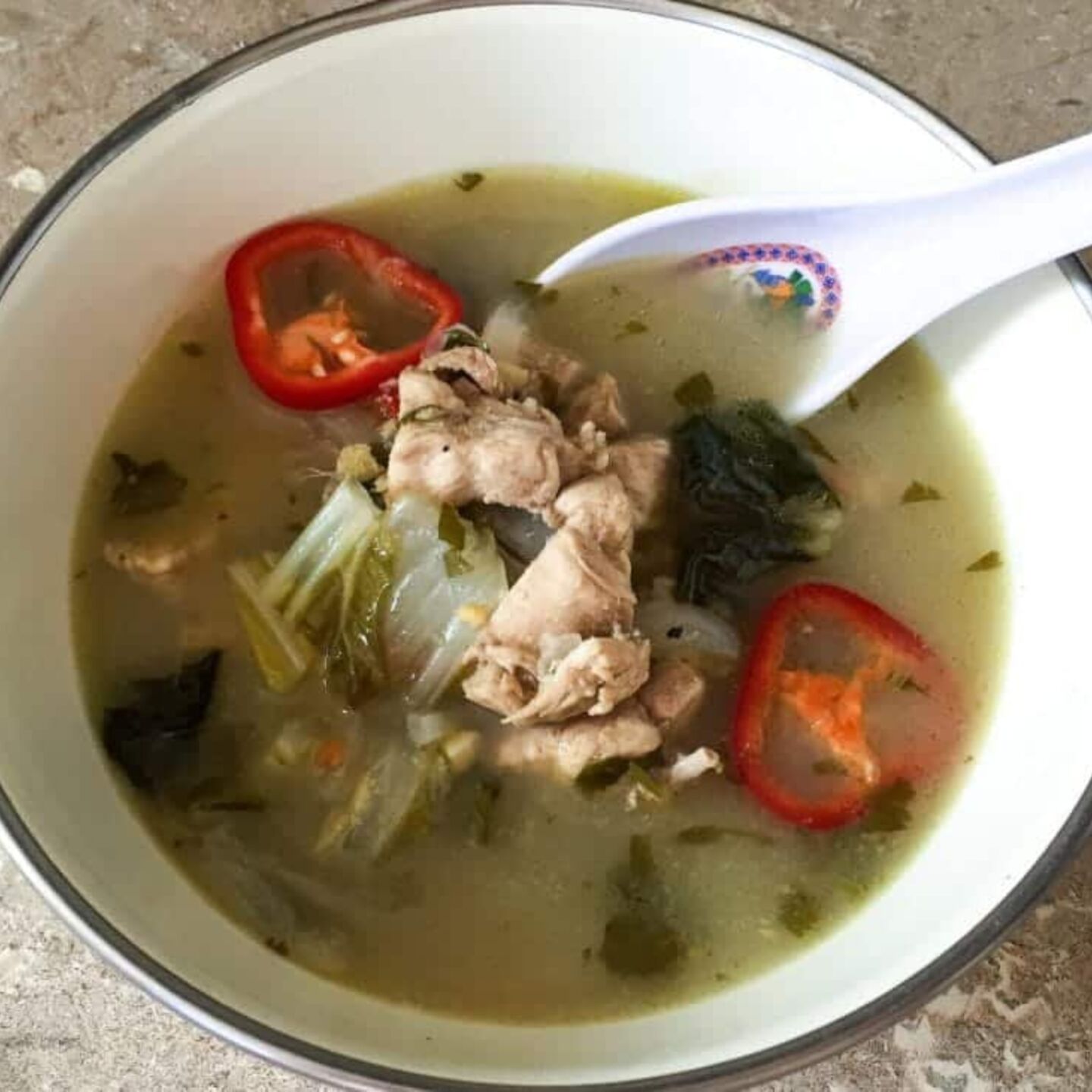 The flavors of this soup are not too sweet or too spicy, making it the right one-pot meal for many occasions.
It requires ingredients such as coconut milk, fresh ginger, Thai chili, fish sauce, chicken breast, and garlic.
Serve hot to enjoy.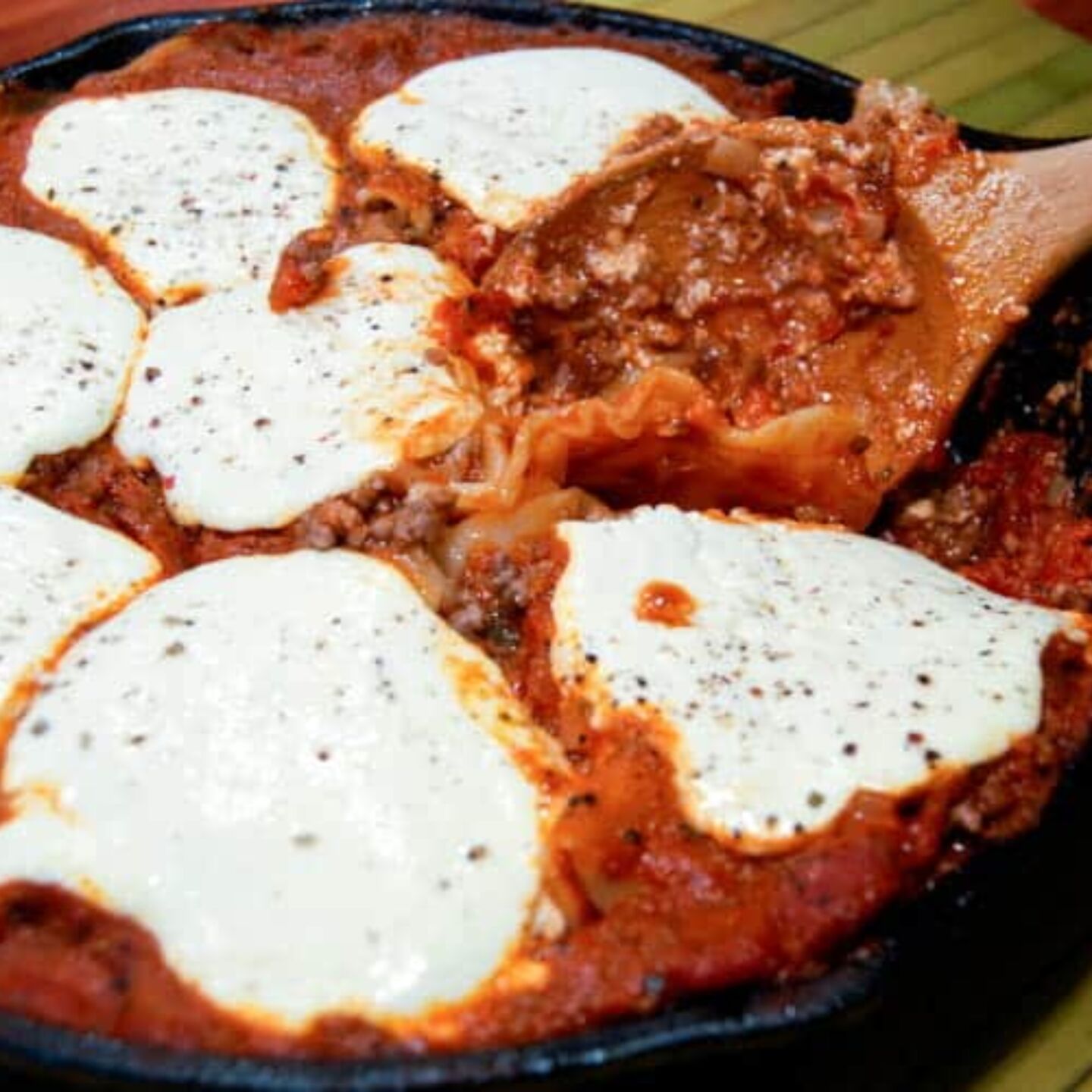 20. Skillet Lasagna
You can make your delicious lasagna dish in one pot over a simple stovetop.
This recipe uses Italian mixed herbs with ricotta, parmesan, ground beef, lasagna noodles, pasta sauce, and tomatoes.
Cook for about 20 minutes and serve after ten minutes.
This is an Olive Garden copycat recipe that promises authentic flavors that will have you coming for more.
It takes less than 30 minutes to make and requires ingredients you can easily fetch from your pantry.
Cook till the soup is thickened, and serve hot.
Get your orzo pasta to make the most delicious bolognese dish ever in one pot!
The dish incorporates ground beef, beef stock, veggies, peppers, and seasoning to give you irresistible flavors.
It takes about an hour to cook and can be served with a side of roasted veggies.
This one-pan meal is super delicious, taking flavors from coconut milk, curry powder, chicken stock, soy sauce, and plenty of veggies.
It takes about 30 minutes to cook and can take a topping of chopped coriander.
Serve hot to enjoy.
Need lazy Sunday dinner ideas with no fuss? This stovetop pot roast is your top choice.
It's a recipe that guarantees a well-seasoned tender chuck roast to be served with a side of red potatoes and carrots.
Serve hot with a little of the pot roast sauce. There's more to enjoy with these easy Sunday dinner soul food recipes.
This is one of the easy one-pot meals that are simply unmatched in flavors and richness.
It's a simple dish of roasted sausage with potatoes, broccoli, red peppers, carrots, zucchini, and Italian seasoning.
Cook for only 30 minutes and top with cheese and herbs to enjoy.
One Pot Meals Takeaway
These one-pot meals are super easy to make, giving you amazing flavors despite the minimal cooking time and effort. They suffice for many occasions, and you can get most of the ingredients from your pantry.